Highlights
Pokemon Scarlet and Violet introduced a nineteenth Pokemon type through their DLC, breaking traditions and bringing new possibilities to the franchise.
The new type, known as Tera type, allows players to change their Pokemon's types through Terastallization, offering exciting opportunities for customization and competitive battles.
The unnamed nineteenth type appears to be a combination of all existing types, potentially giving the user STAB damage on every move or dealing supereffective damage regardless of the opponent's type. Defensively, it may only be weak to Rock or take neutral damage from all moves.
Pokemon Scarlet and Violet carried great expectations on their shoulders before launch, but only some of them were met, as many players experienced performance issues that post-release patches never fully fixed. Still, Gen 9 was a major milestone and turning point for the franchise as a whole, and that's because of how many traditions Pokemon Scarlet and Violet broke in their attempt to revise and perfect the classic Pokemon formula that has carried through over 25 years of mainline titles. This is far from the first time that Game Freak attempts to do something unique with its games, but Pokemon Scarlet and Violet succeeded in various fields, and now the DLCs are set to do something exceptional yet again – introducing a nineteenth Pokemon type to the series.
There has been plenty of theories and predictions about a possible nineteenth type after Gen 6 introduced Fairy-type Pokemon, and there are good candidates that would make perfect sense in the Pokemon world for one reason or another. However, Pokemon Scarlet and Violet's The Indigo Disk DLC is set to introduce a type that doesn't seem to follow the classic template for all others, and it also seems to be exclusive to Paldea's own battle gimmick – Terastallization. Still, it poses several questions about what would happen if this nineteenth type were to become a new staple in Gen 10 as well as how it would work.
RELATED: Pokemon Scarlet and Violet's The Indigo Disk Breaks a Franchise-Long Tradition
How Pokemon Scarlet and Violet's Nineteenth Type Will Work in The Indigo Disk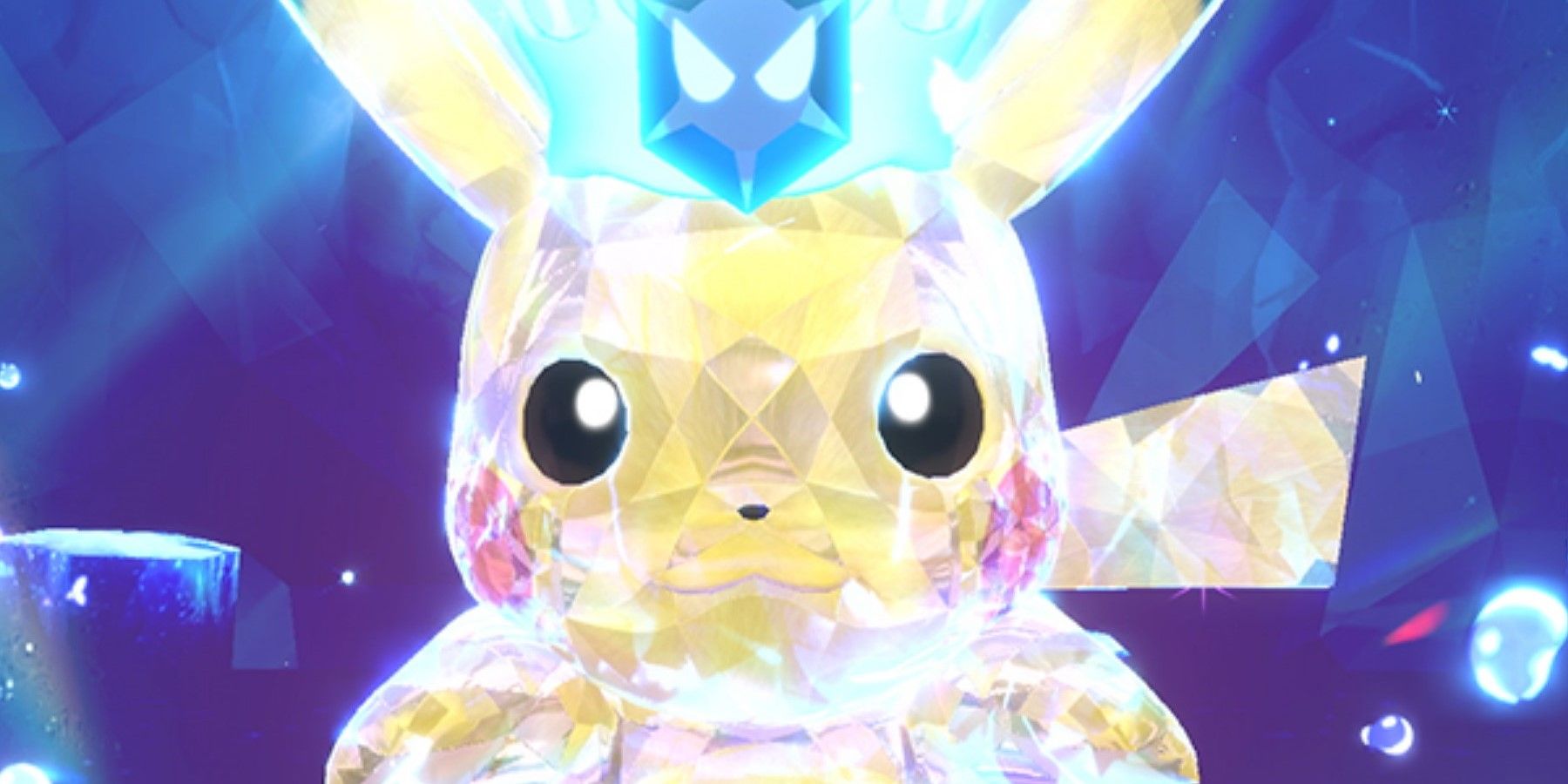 Pokemon Scarlet and Violet's Tera types are Gen 9's take on exclusive battle gimmicks, and they allow players to change their critters' types by Terastallizing them. Any Pokemon can virtually have any Tera type, which opens up incredible opportunities for competitive battles and customization as a whole, enabling multiple new strategies that were never really feasible before. Still, today's new trailer for Gen 9 expansions showed a new Tera type that doesn't match any of the existing eighteen types.
The unnamed nineteenth type shown in the trailer at Pokemon Worlds appears as a combination of all types into one, as it has an iridescent icon similar to the multi-colored shell of Pokemon Scarlet and Violet DLC's Terapagos. There is no official explanation as of yet, but there are various possible ways this could function in the games. For starters, it's important to make a distinction between this type's offensive potential and its plausible defensive capabilities, as it seems to be a prismatic representation of all 18 existing types rather than an entirely new one.
From an offensive point of view, considering that this iridescent type likely comprises all Pokemon types, it could have one of two effects – the user could have STAB damage on every move they perform or they deal supereffective damage regardless of the opposing critter's types. The first option seems the most likely because STAB damage in Pokemon games is always an important aspect of any team, and it would allow creatures with varied move pools to be more powerful when Terastallized, whereas the second option would likely be too powerful in all possible scenarios.
In terms of defenses, it has been theorized that if the god Pokemon Arceus used the Legend Plate available in Pokemon Legends: Arceus and became a so-called "omni-type," it would only be weak to Rock. This is because combining all the weaknesses, resistances, and immunities from all 18 types would result in the critter being extremely powerful defenses-wise, and its only possible weakness would be Rock moves. However, it's more likely that Pokemon Scarlet and Violet's Terastallization will make the nineteenth-type user only ever take neutral damage from all moves, or possibly ignore STAB damage from opponents. This would be the most sensible option in terms of gameplay, and it's what players should expect ahead of The Indigo Disk's release.
Pokemon Scarlet and Violet are available now for the Nintendo Switch.
MORE: One Pokemon Scarlet and Violet DLC Critter Could Break the Meta
#Pokemon #Scarlet #Violet #Indigo #Disk #Nineteenth #Type #Explained