Quick Links
Splatoon 3 Money vs Fame vs Love Winning Team
Splatoon 3 Money vs Fame vs Love Splatfest Full Results
Highlights
Splatoon 3 recently had a Splatfest where players fought for money, fame, or love. Team Money emerged as the overwhelming winner.
Shiver's team, which has won the previous three Splatfests, started out ahead.
Players who participated in the Splatfest will be rewarded with Sea Snails, which can be used to upgrade gear in Splatoon 3.
Splatoon 3 presented players with an August Splatfest to participate in that's now come to a close and the victor decided. Splatoon 3's Inklings and Octolings fought all weekend in Turf War to determine what's most important in life: money, fame, or love.
With the three teams being led by Deep Cut idols Shiver, Frye, and Big Man respectively, many fans went into this weekend wondering if Shiver would walk away with yet another victory. Her teams have been on a roll recently, with Shiver's representing the winners of the last three Splatfests.
RELATED: Zelda: Tears of the Kingdom Player Builds Hover Bike With Laser Barrier
Splatoon 3 Money vs Fame vs Love Winning Team
After spending a couple hours tallying the results, the official winner has been confirmed: Team Money.
Splatoon 3 Money vs Fame vs Love Splatfest Full Results
Going into the Splatfest, players may have felt a sense of deja vu as Shiver's team started out ahead of the competition. Team Money clearly gained a lot of fans, as its team members worked hard to secure the most Splatfest Conch Shells during the Sneak Peek. However, Team Love members also showed they had a fighting chance, as they took the lead going into halftime. Ultimately, though, neither Team Love nor Team Fame were able to stand up to the overwhelming popularity and Tri-Color Turf War victories that Team Money accomplished. While not as much of a runaway as some Splatfest results, Shiver's team continues its winning streak in Splatoon 3.
| | | | |
| --- | --- | --- | --- |
| Team | Money | Fame | Love |
| Sneak Peek (7p) | 35.45% | 31.89% | 32.66% |
| Votes (8p) | 47.28% | 9.10% | 43.62% |
| Open (12p) | 33.71% | 32.44% | 33.85% |
| Pro (12p) | 29.40% | 36.96% | 33.64% |
| Tricolor (18p) | 34.19% | 32.99% | 32.82% |
| Total Pts | 33p | 12p | 12p |
Players who participated in the competition will be rewarded with Sea Snails, with the amount varying depdendent upon their rank and whether they're on a winning or losing team. Sea Snails can be used to upgrade Splatoon 3 Gear Star Power and tweak a player's gear, so they're quite valuable and should be used wisely.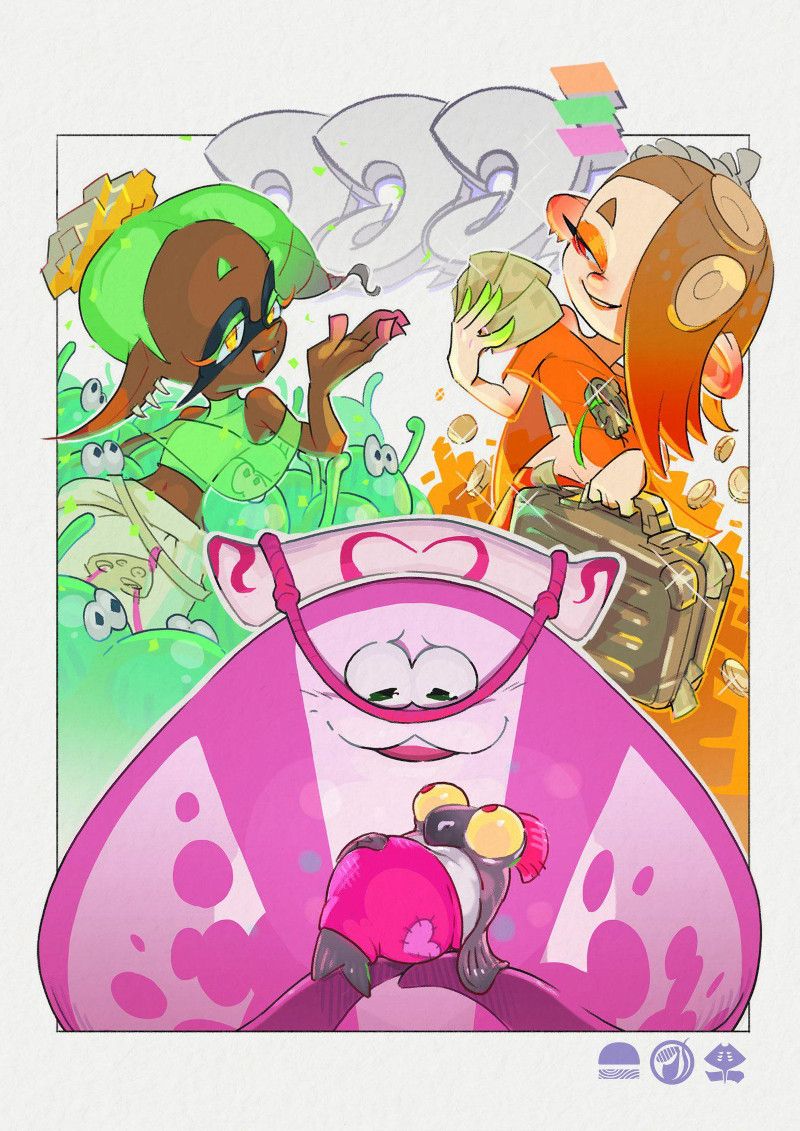 Although the Splatoon 3 Splatfest has just ended, players have some exciting things to look forward to in the game in the very near future. The current Splatoon 3 Sizzle Season and catalog are coming to a close at the end of August, so many players are focusing on finishing the catalog. If the game follows past patterns, a small bonus should go into effect during the final week of the month, allowing players to earn EXP towards their catalog more quickly, to help polish it off. Nintendo will likely give fans a sneak peek of what's to come next season in the near future.
Splatoon 3 is available now for Nintendo Switch.
MORE: 15 Switch Games With The Best Replay Value
#Splatoon #Money #Fame #Love #Splatfest #Winner #Full #Results