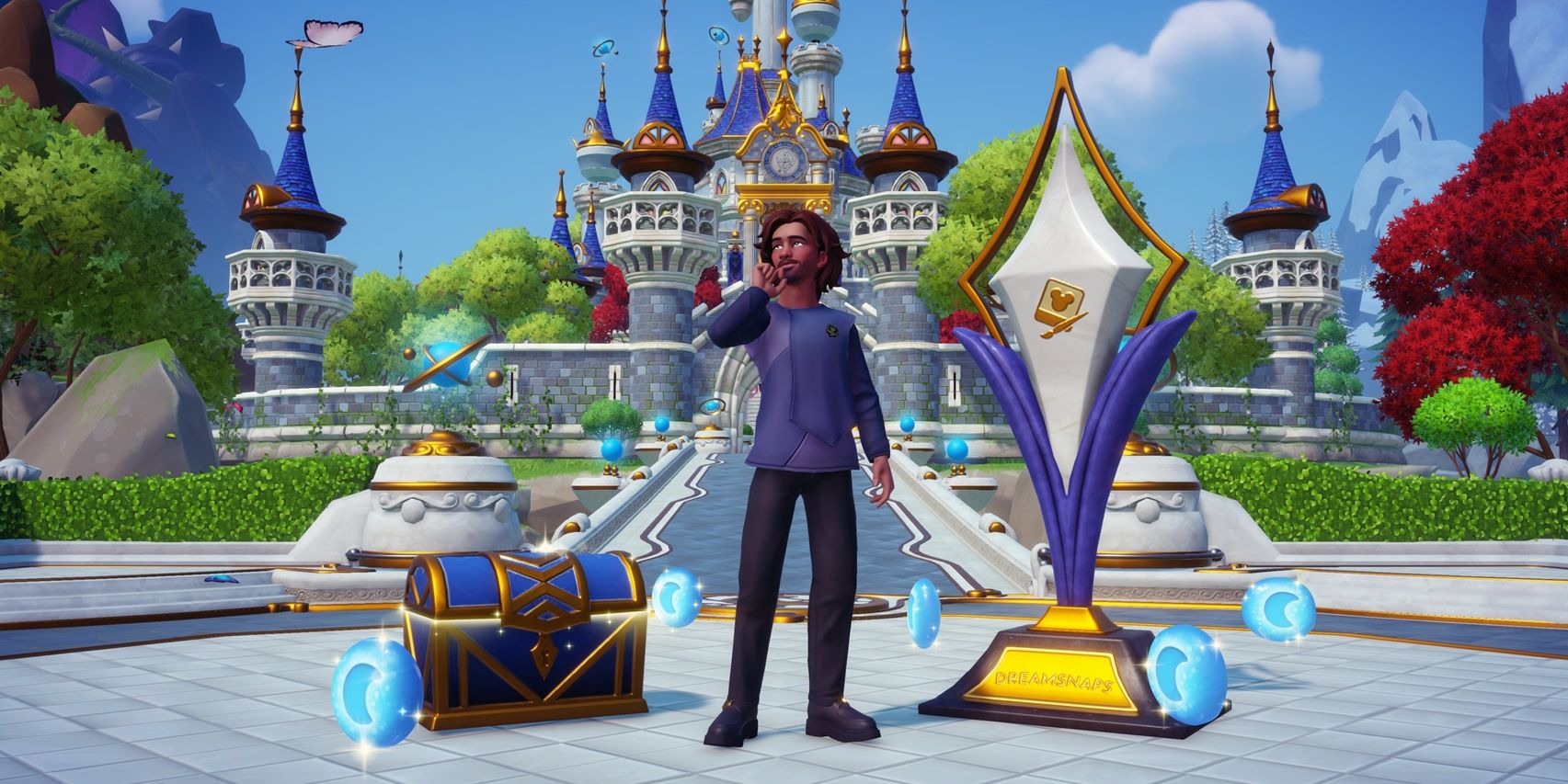 Highlights
A player's speculation about the next Disney character to be added to Disney Dreamlight Valley has sparked discussion online, despite the recent announcement that Belle and the realm from Beauty and the Beast will be added to the game soon.
The player has connected various clues in the game to theorize that the next character and realm could be from Alice in Wonderland.
While fans are excited about the possibility, they also express concerns about paywalled content and await official news from the development team before drawing firm conclusions.
A Disney Dreamlight Valley player has opened up a discussion online about how the game's development team may be dropping hints about which Disney character will be added next to the life sim title. Though Disney Dreamlight Valley already has a roster of characters, it probably would not hurt the player base if more were added to the video game in the future.
It was only recently revealed that a new set of Disney characters and a new setting will be added in an upcoming Disney Dreamlight Valley update. Belle and the realm from Disney's Beauty and the Beast will be part of the September content patch, likely exciting fans of the classic animated film. However, even though there is already this type of official news from the devs, the player base is still theorizing and discussing online about what other Disney characters they think will appear in future updates of Disney Dreamlight Valley.
RELATED: This Disney Dreamlight Valley Version of Monica's Apartment From Friends is Spot-On
Opening up the discussion on Reddit, user toetagged77 put several Disney Dreamlight Valley clues together to speculate that the next character and realm to be implemented in the life sim would be from Alice in Wonderland. According to the Redditor, they have come to this conclusion through a series of subtle changes and rewards that the devs may have left out as hints. This includes flowers turning red in the Frosted Heights area, getting a tiny teapot as a challenge reward and, finally, the suddenly shiny texture of in-game bunnies that make them look like porcelain.
Comments on the Reddit thread seem to agree with toetagged77, with many people stating that they would love to see some Alice in Wonderland content. However, others discuss their concerns about the paywalled content in Disney Dreamlight Valley, wondering if the Alice in Wonderland elements will also be treated the same way. Of course, Disney Dreamlight Valley players should consider these speculations with a grain of salt. Unless confirmed by the development team, these theories remain just that: ideas that the community likes to discuss and think about.
Nevertheless, it would be interesting to see the Disney Dreamlight Valley community proven right by the development team. And given how fantastical and topsy-turvy Alice in Wonderland is, the characters and the realm based on the film will surely fit well into the life simulation game. Fans should just wait for official news from Gameloft before they come to any solid conclusions about future content in Disney Dreamlight Valley.
Disney Dreamlight Valley is available in early access on PC, PS4, PS5, Switch, Xbox One, and Xbox Series X/S.
MORE: Disney Dreamlight Valley: All Fish And Where To Find Them
#Disney #Dreamlight #Valley #Secretly #Teasing #Character #Addition