Formerly known as HBO Max, Warner Bros' Max is firmly established as one of the most prominent streaming options in the United States. The May 2023 rebranding spawned after a somewhat turbulent period that saw the platform's library shrink to an extent, although it retained a plethora of stellar movies and shows. Live-action fans looking for Western blockbusters or classics should be well served since Max covers a wide spectrum of genres, ranging from modern horror such as Evil Dead Rise and Hereditary to iconic masterpieces like 2001: A Space Odyssey and Gone with the Wind.
Along with American flicks, Max also has an impressive selection of foreign releases. In terms of live-action stuff, films like M, The Seventh Seal, and Diabolique are all easy recommendations. Unsurprisingly, this reach extends to anime, although the service's selection of shows is fairly lacking. In fact, Max has such a limited range of anime series that they qualify as a feature; fortunately, the same cannot be said about the platform's film library. The best anime movies on Max also happen to be some of the industry's greatest-ever creations, and they justify a one-month subscription all on their own.
Every Anime Movie On Max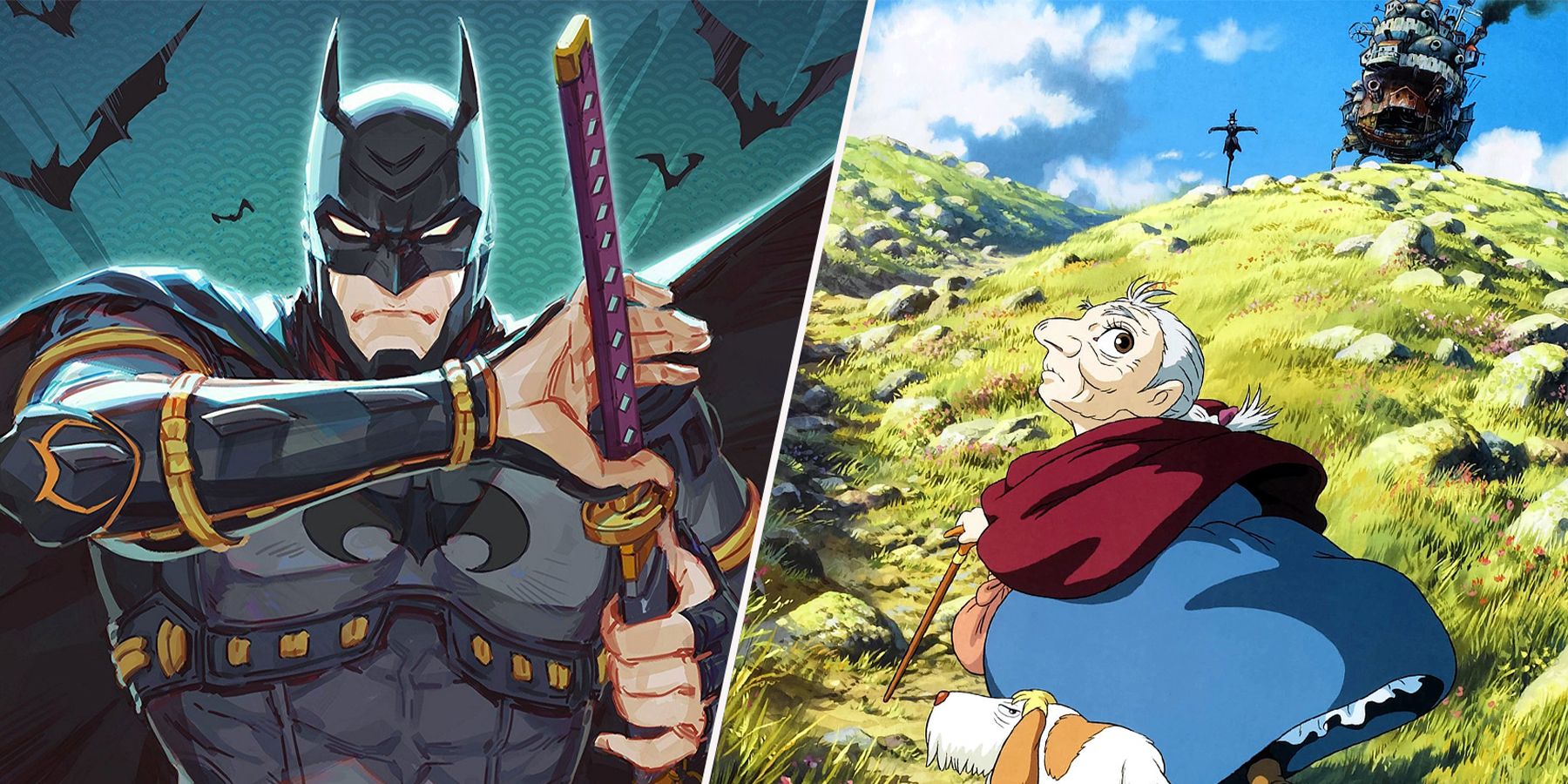 As Max does not have an overwhelming number of anime movies, the following table will include every feature available on the streaming platform, along with their Rotten Tomatoes scores and links to their Max pages.
| Movie | Release Year | Rotten Tomatoes Score | HBO Max Link |
| --- | --- | --- | --- |
| Batman Ninja | 2018 | 82% | Link |
| Belle | 2021 | 95% | Link |
| Castle In The Sky | 1986 | 96% | Link |
| The Cat Returns | 2002 | 88% | Link |
| Earwig and the Witch | 2020 | 29% | Link |
| From Up On Poppy Hill | 2011 | 87% | Link |
| Howl's Moving Castle | 2004 | 87% | Link |
| Kiki's Delivery Service | 1989 | 98% | Link |
| My Neighbors The Yamadas | 1999 | 78% | Link |
| My Neighbor Totoro | 1988 | 93% | Link |
| Nausicaä of the Valley of the Wind | 1984 | 89% | Link |
| The Night Is Short, Walk On Girl | 2017 | 90% | Link |
| Only Yesterday | 1991 | 100% | Link |
| Pom Poko | 1994 | 86% | Link |
| Ponyo | 2008 | 91% | Link |
| Porco Rosso | 1992 | 95% | Link |
| Princess Mononoke | 1997 | 93% | Link |
| Promare | 2019 | 97% | Link |
| Ride Your Wave | 2019 | 93% | Link |
| The Secret World of Arrietty | 2010 | 94% | Link |
| Spirited Away | 2001 | 97% | Link |
| The Tale of The Princess Kaguya | 2013 | 100% | Link |
| Tales from Earthsea | 2006 | 40% | Link |
| Weathering With You | 2019 | 92% | Link |
| The Wind Rises | 2013 | 88% | Link |
| When Marnie Was There | 2014 | 92% | Link |
| Whisper of the Heart | 1996 | 94% | Link |
Castle In The Sky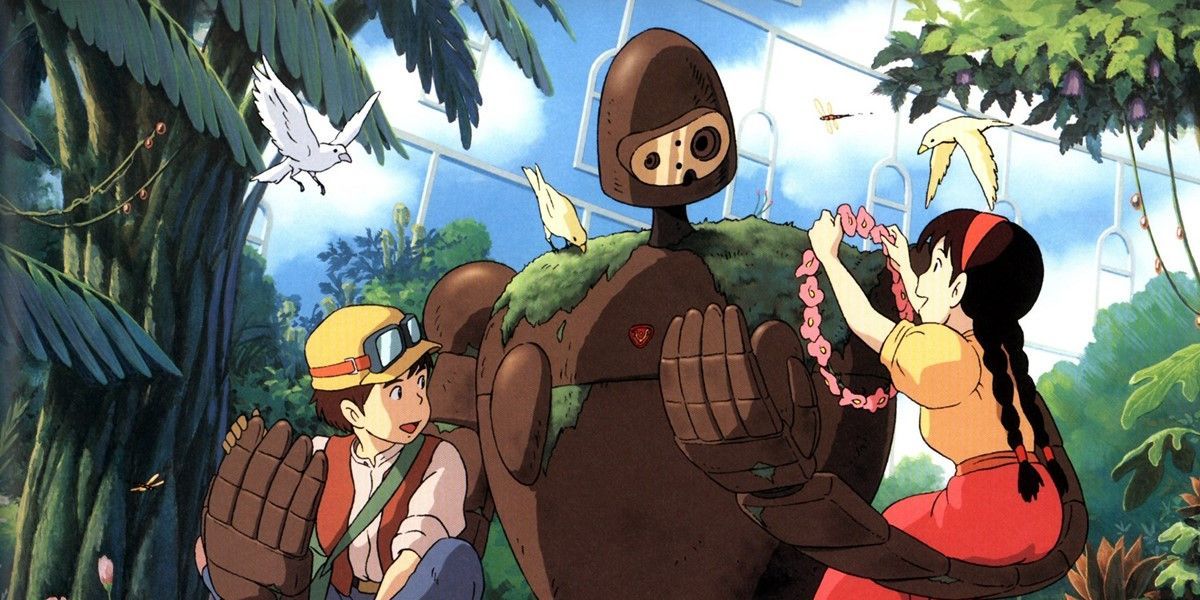 | | |
| --- | --- |
| Japanese Title | Tenkuu no Shiro Laputa |
| Studio | Studio Ghibli |
| Genre | Sci-Fi Fantasy |
Castle In The Sky is a story about teenagers Pazu and Sheeta. He is an orphan from a mining town who caught her when she fell from the clouds. Soon after, Pazu finds out Sheeta is being chased by pirates as well as the government because they want her crystal necklace (which is from the floating city of Laputa). Both of them go on an adventure to find Laputa and escape the bad guys.
RELATED: Best Anime Movies
One of Hayao Miyazaki's earliest movies, Castle in the Sky takes the audience on a glorious adventure filled with irresistibly likable characters. The world is also fascinating, so much so that this movie almost needs to be longer so that more time can be spent exploring this realm.
Ride Your Wave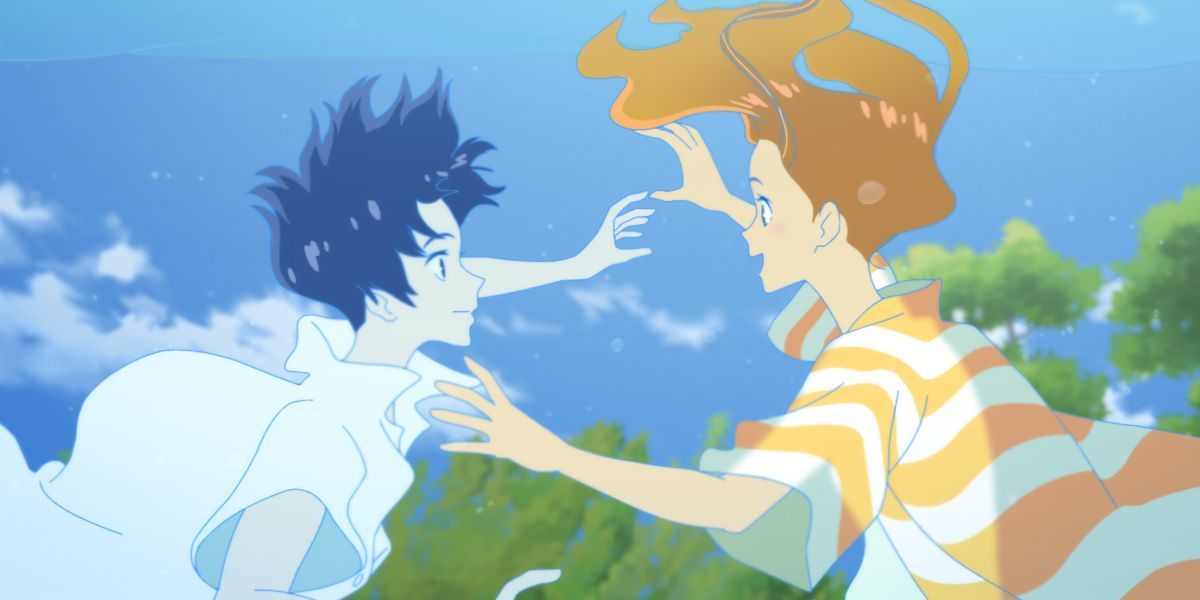 | | |
| --- | --- |
| Japanese Title | Kimi to, Nami ni Noretara |
| Studio | Science SARU |
| Genre | Supernatural Romance |
Ride Your Wave tells the love story of Hinako and Minato. She is a surfer in college from a seaside town and he is a firefighter who saves the day. But right after they meet and fall in love, Minato dies in an accident due to the ocean itself. Then Hinako finds out she is able to sing and summon him from the water, any body of water.
Released in 2019, Ride Your Wave is a slightly underappreciated anime movie with relatable characters, great animation, and a good message about finding yourself.
My Neighbor Totoro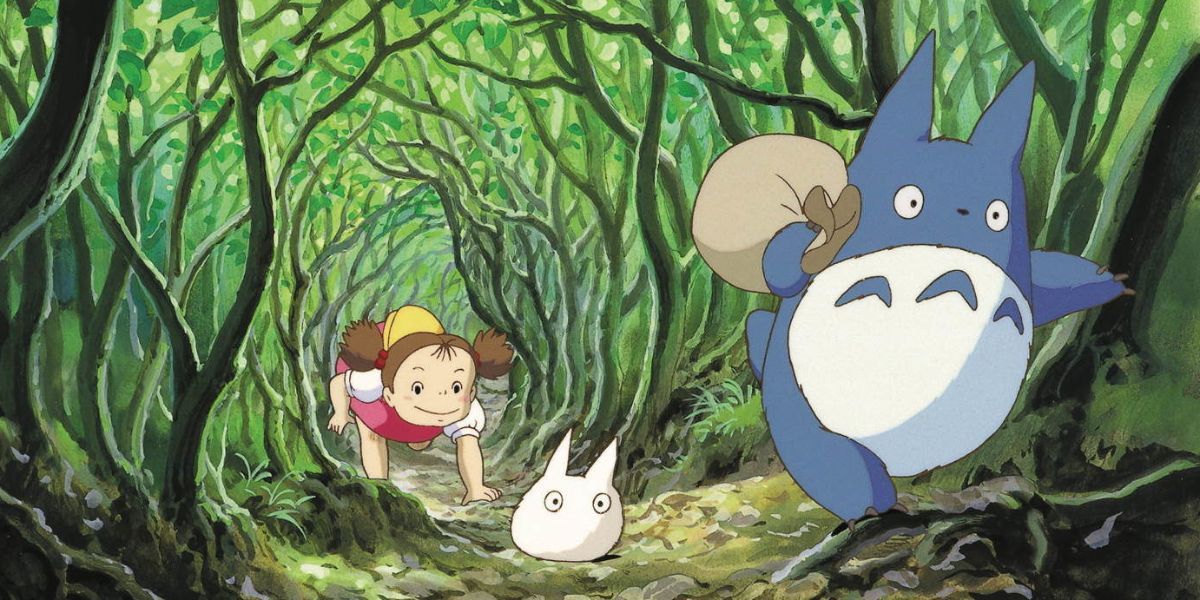 | | |
| --- | --- |
| Japanese Title | Tonari no Totoro |
| Studio | Studio Ghibli |
| Genre | Fantasy Slice Of Life |
My Neighbor Totoro is about magical creatures and little girls. There is 10-year-old Satsuki and 4-year-old Mei, and Totoros. The girls are sisters and they go on tiny adventures with the Totoros in the forest near their house. There is more to the plot, such as the siblings moving to the countryside with their father to be closer to their mother who is in the hospital.
RELATED: Best Slice Of Life Anime Of 2021
My Neighbor Totoro is basically Studio Ghibli's defining film, at least in terms of marketing and representation. It is also quite different from Miyazaki's other projects since this is a slice of life anime without much in the way of tension. My Neighbor Totoro exemplifies the director's whimsical and mature style.
Promare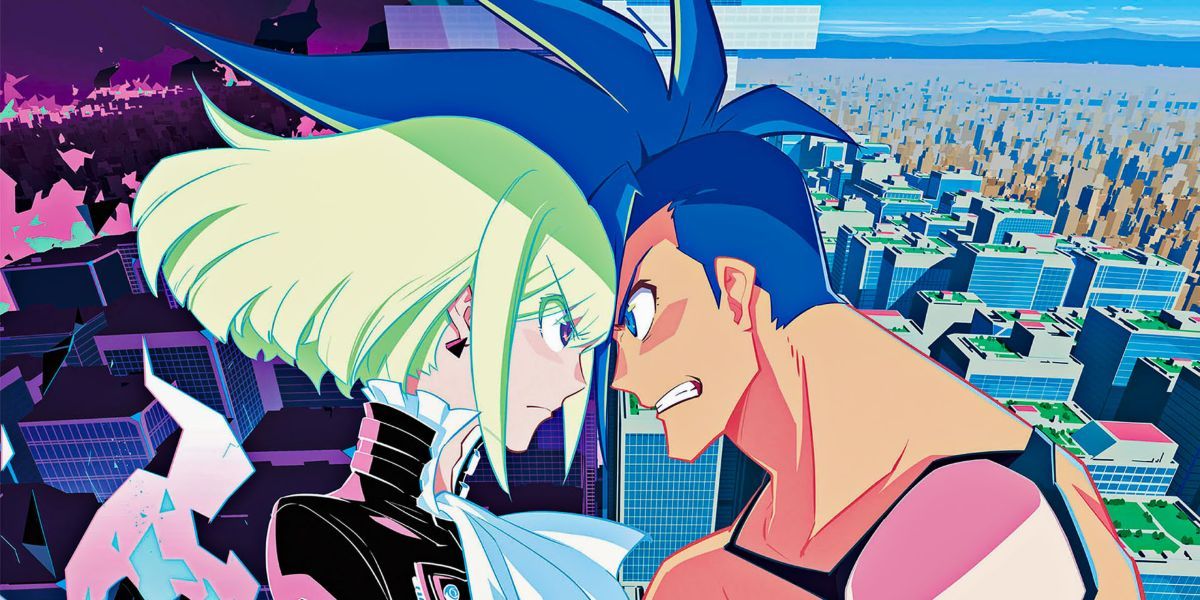 | | |
| --- | --- |
| Japanese Title | Promare |
| Studio | Trigger |
| Genre | Action |
Promare takes place thirty years after the appearance of Burnish, a race of mutant beings that have the power of fire. They destroyed much of the world with flames. Suddenly, a new group of mutant beings appears, and both battle it out. These mutants are called Promare and are like firefighters and use mechs to fight back.
Promare packs in everything people have come to expect from a Trigger production: exciting music, stellar action, and near-untouchable animation. This movie is all about HYPE, delivering one crowd-pleasing moment after another. While this feels like a film designed to be watched in a packed theater filled with Trigger fans who are ready to explode in joy at every reference, Promare is still a fun watch on Max and a solid introduction to the studio's work.
Nausicaä of the Valley of the Wind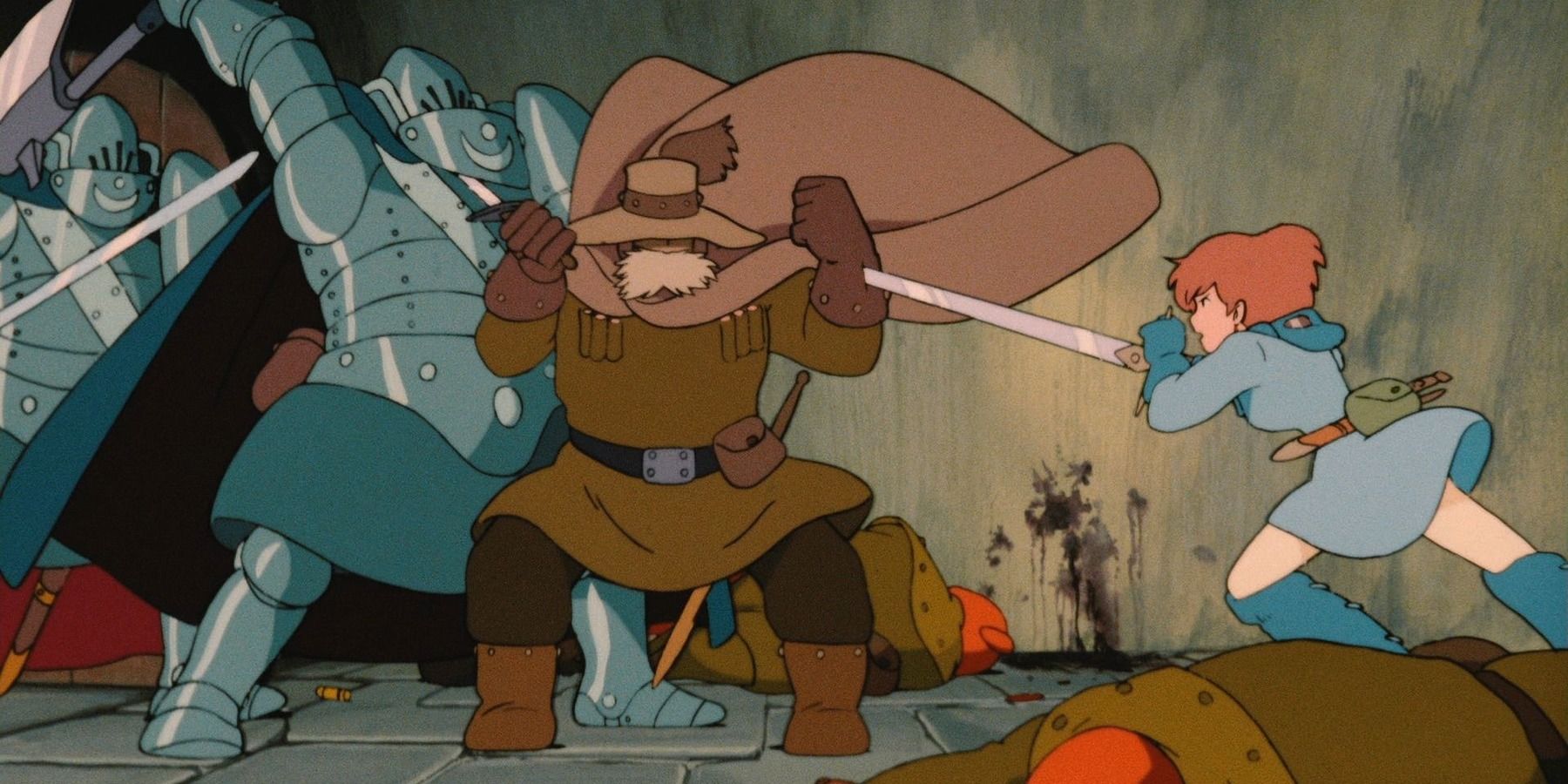 | | |
| --- | --- |
| Japanese Title | Kaze no Tani no Nausicaä |
| Studio | Topcraft |
| Genre | Fantasy |
Although predated by the entertaining The Castle of Cagliostro, Nausicaä of the Valley of the Wind is the first proper Hayao Miyazaki movie, in the sense that the project reflects many of the ideas and themes that would remain as fixtures throughout the esteemed director's storied career. The best anime movies on Max consist largely of Studio Ghibli's filmography, but this 1984 classic came out prior to the company's creation; thankfully, it is still included in the streaming service's library.
Set in a world where nature has spread to challenge humanity's authority, Nausicaä of the Valley of the Wind follows a "chosen one" style figure as she fights to protect her kingdom. Epic in ambition, animation, and storytelling, this movie is a sweeping masterpiece that flies by. In fact, the only criticism one could make of this anime is that it is too short (despite coming in at two hours).
Belle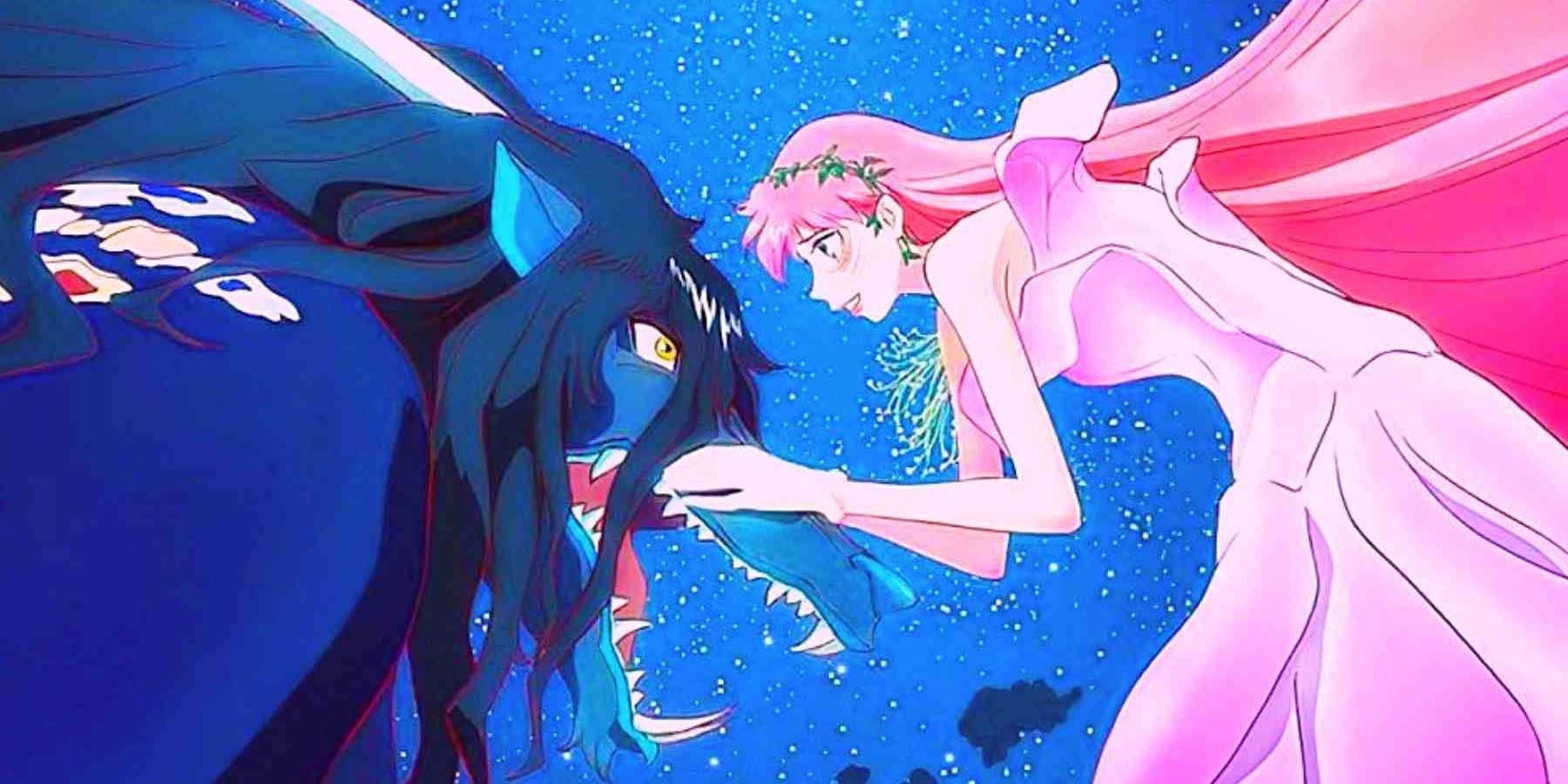 | | |
| --- | --- |
| Japanese Title | Ryuu to Sobakasu no Hime |
| Studio | Studio Chizu |
| Genre | Fantasy, Drama |
Mamoru Hosoda has built quite a resume over the last two decades. The director's filmography includes the most unusual One Piece movie, Madhouse's The Girl Who Leapt Through Time and Summer Wars, and Wolf Children, one of the best anime features of the 2010s. The filmmaker's most recent cinematic project was 2021's Belle, a Beauty and the Beast homage fit for the digital age. While not quite ranking among Hosoda's greatest anime, the film nevertheless delivers beautiful animation and a generally entertaining story that touches upon themes of identity and insecurity.
RELATED: The Best Anime Movies On Netflix
In the real world, Suzu is uncomfortable in her own skin. Isolated and lonely, the girl feels insignificant whenever she is just herself; however, she can escape reality by visiting U, a virtual world that lets her become the person of her dreams. As Belle, Suzu attains a level of virtual super stardom typically limited to only the most successful of idols. Naturally, things eventually take a turn.
When Marnie Was There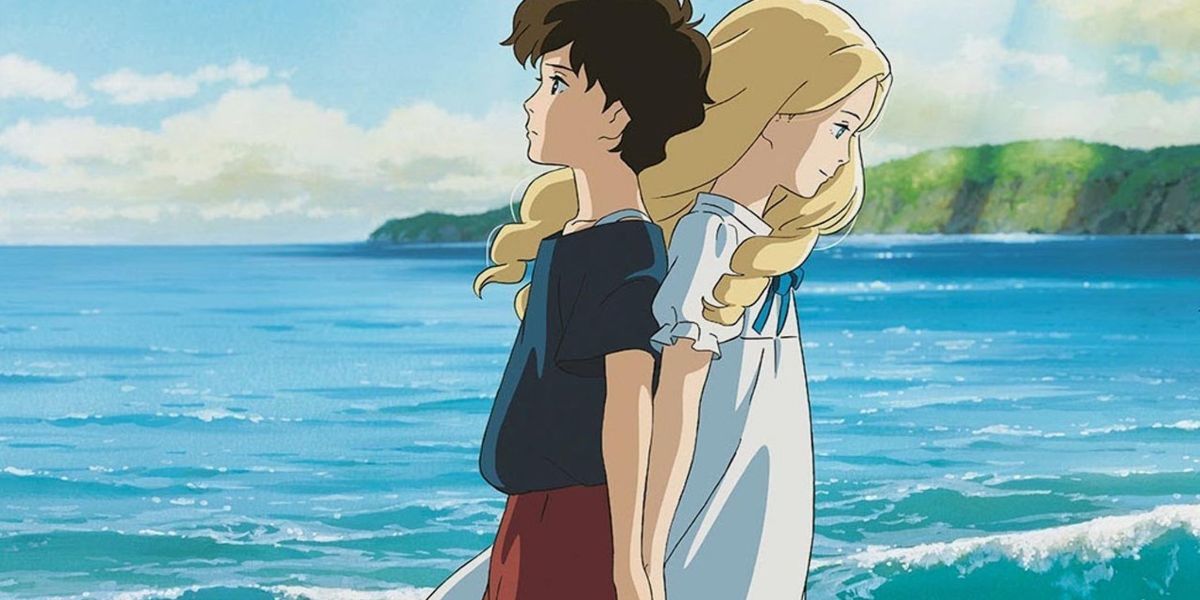 | | |
| --- | --- |
| Japanese Title | Omoide no Marnie |
| Studio | Studio Ghibli |
| Genre | Mystery |
When Marnie Was There is about 12-year-old Anna who befriends Marnie. They are in the Japanese countryside, where Anna likes to sketch by herself. Marnie is mysterious. Eventually, the viewer finds out Marnie is not just a stranger to her after all.
When Marnie Was There has a mesmerizing quality to it. The anime's central mystery is engaging and driven almost solely by emotion, culminating in a final act that satisfies both the characters' arcs and the audience's expectations. As of right now, this 2014 release is the most recent "great" Studio Ghibli movie, although that will hopefully change once Hayao Miyazaki's How Do You Live? comes out.
Princess Mononoke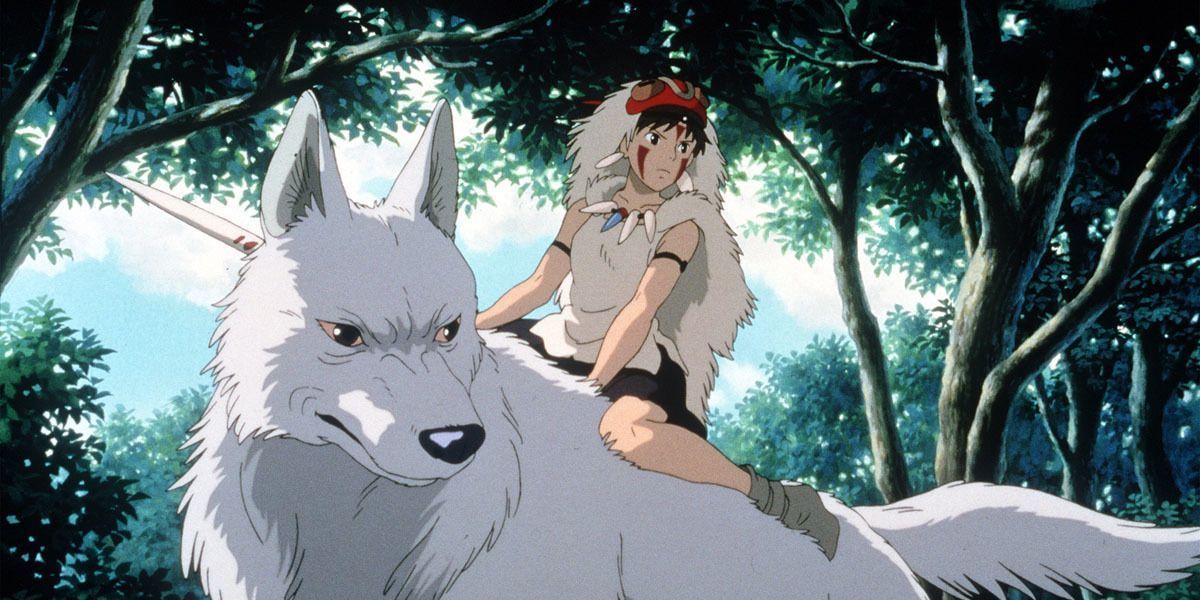 | | |
| --- | --- |
| Japanese Title | Mononoke Hime |
| Studio | Studio Ghibli |
| Genre | Action Adventure |
Princess Mononoke is about the journey of Ashitaka looking for the cure to a curse by Tatarigami. He got it from a demon while protecting his village. Ashitaka, on his quest into a forest, meets Lady Eboshi, who leads a clan of humans, as well as Princess Mononoke, a woman who was raised by wolves. There is a war brewing between the humans and the creatures of the forest.
RELATED: Studio Ghibli: Fantasy Anime Films By Other Studios Fans Should Watch
Many of Miyazaki's movies incorporate an environmental message, but the director has a special talent for ensuring these themes do not come across as preachy. Princess Mononoke might be the best example of this as the film goes out of its way to not vilify anyone, presenting a more complex story in the process.
Only Yesterday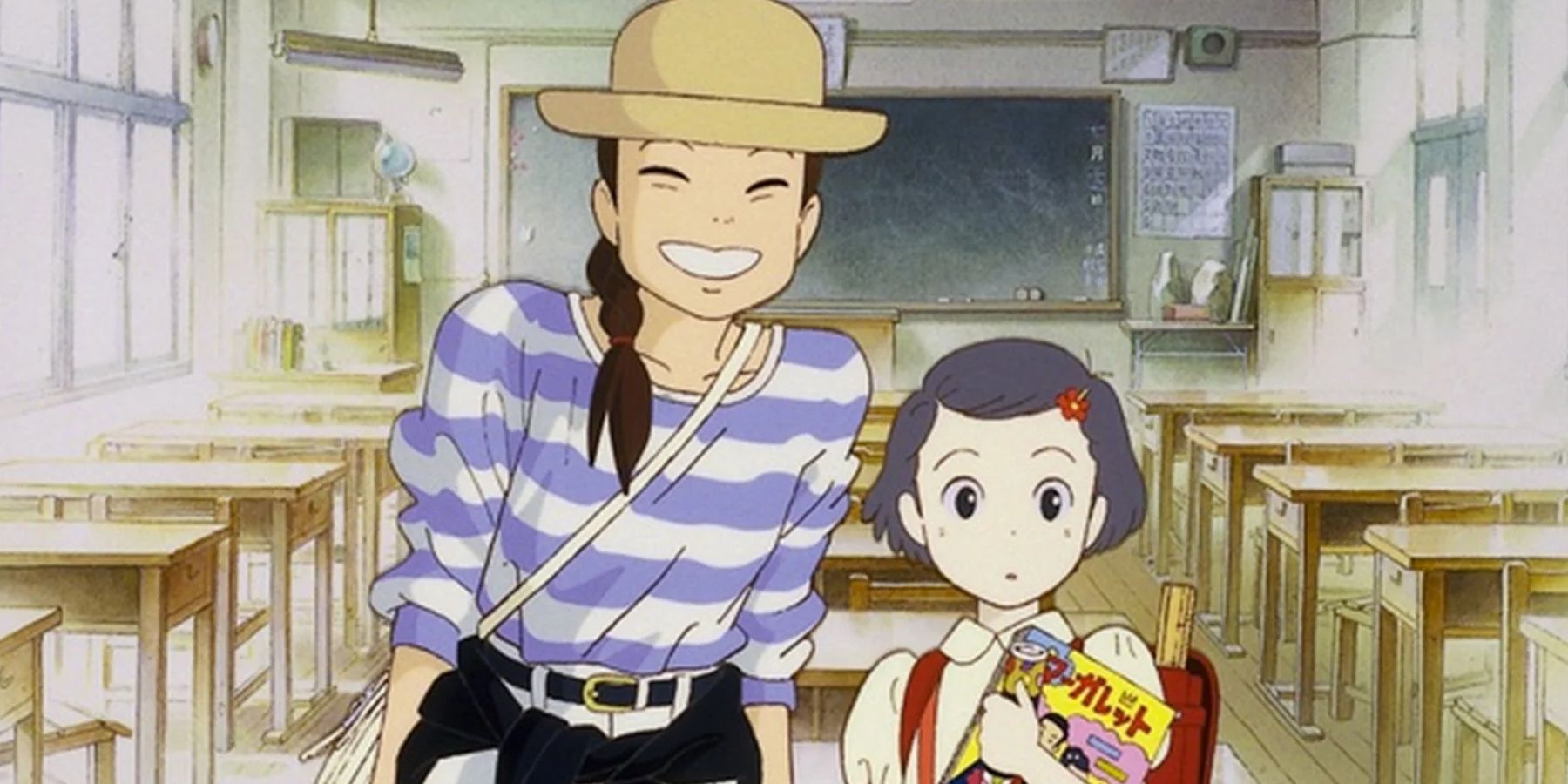 | | |
| --- | --- |
| Japanese Title | Omoide Poroporo |
| Studio | Studio Ghibli |
| Genre | Fantasy |
Only Yesterday tends to be overshadowed by Studio Ghibli's more mainstream releases, but Isao Takahata's early '90s drama acts as a splendid showcase of that legendary director's unique vision and talent. The story follows Taeko Okajima, a woman in her mid-20s who travels from Tokyo to a rural town to spend time with some family. During her trip, Taeko reminiscences about her childhood, be it in the form of repressed memories or dreams that fell by the wayside.
Only Yesterday is grounded in raw human emotions, ones that are relatable but also complex. Taeko's journey is defined by self-reflection and discovery, and the movie does not hesitate to force its protagonist to face some harsh truths. This flick is a great pick for anyone searching for something less fantastical than most of the anime films on Max.
The Tale Of The Princess Kaguya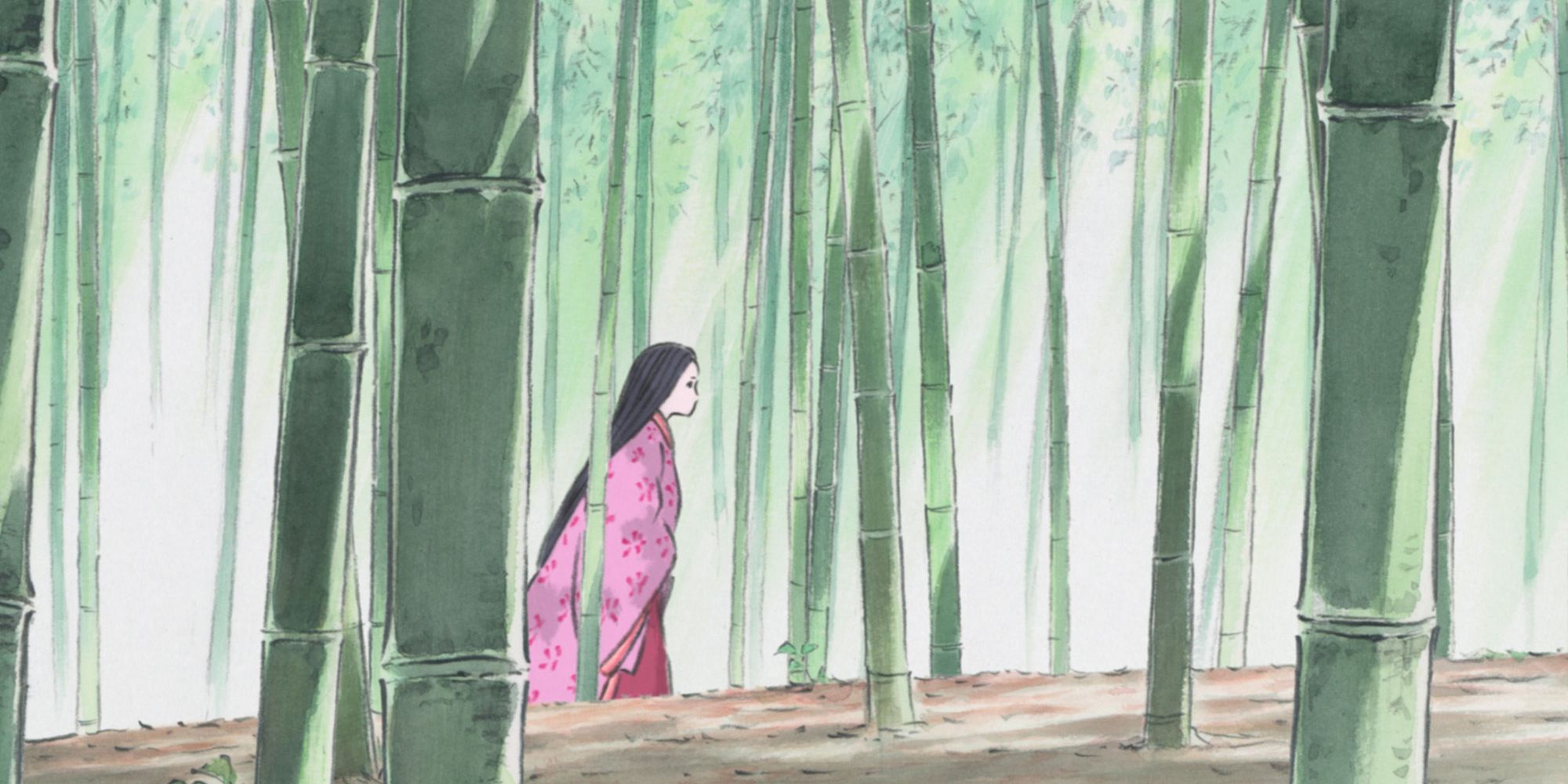 | | |
| --- | --- |
| Japanese Title | Kaguya-hime no Monogatari |
| Studio | Studio Ghibli |
| Genre | Fantasy |
Isao Takahata's final film, The Tale of the Princess Kaguya tells the classic Japanese story about a couple who discover a girl in a bamboo shoot. Narratively sparse and driven predominantly by emotion, Princess Kaguya is a visual masterpiece, albeit not quite in the typical sense. The film has a minimalist art style that is striking but also rather plain, which complements the story's fairy tale origins.
At just over two hours, Princess Kaguya is a long sit that gives each of its story beat plenty of room to breath, permitting viewers to immerse themselves in the world created by the anime. Towards the end of the film, there is a burst of animation that comfortably ranks among Studio Ghibli's greatest moments. Frankly, it might be the studio's crowning achievement.
The Night Is Short, Walk On Girl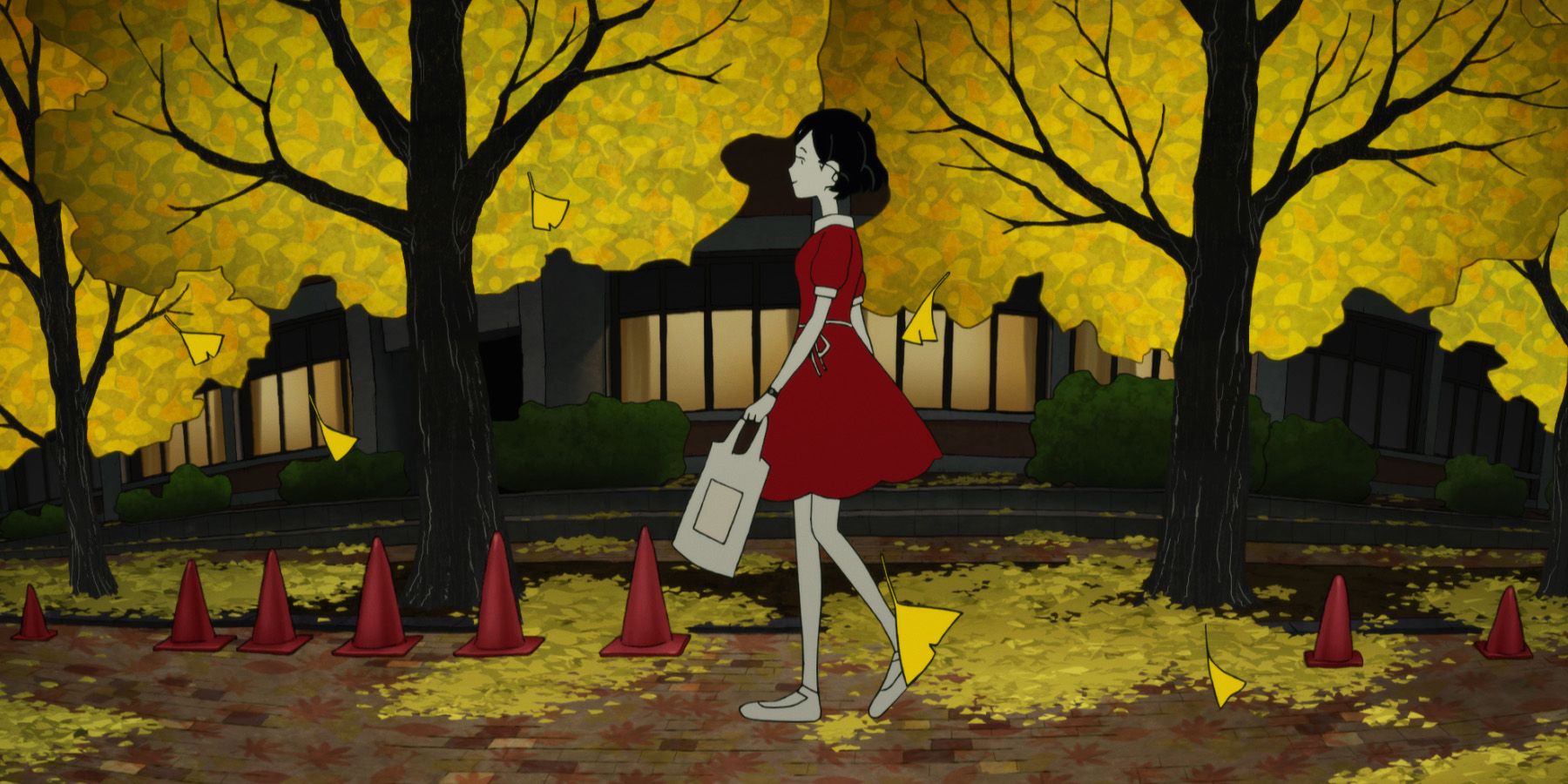 | | |
| --- | --- |
| Japanese Title | Yoru wa Mijikashi Arukeyo Otome |
| Studio | Science SARU |
| Genre | Comedy |
Senpai has fallen in love with a mysterious girl with black hair, but his efforts to spontaneously bump into her have failed to pay dividends. The female lead believes that everything happens for a reason, a fact that Senpai hopes to use to tie their lives together.
Directed by Masaaki Yuasa, the same filmmaker behind Ping Pong The Animation, Devilman Crybaby, and The Tatami Galaxy, The Night is Short, Walk on Girl is a surreal comedy with bizarre imagery, an unfocused but not messy narrative, and unique animation. This anime takes audiences on a trip like no other that is available on Max.
Spirited Away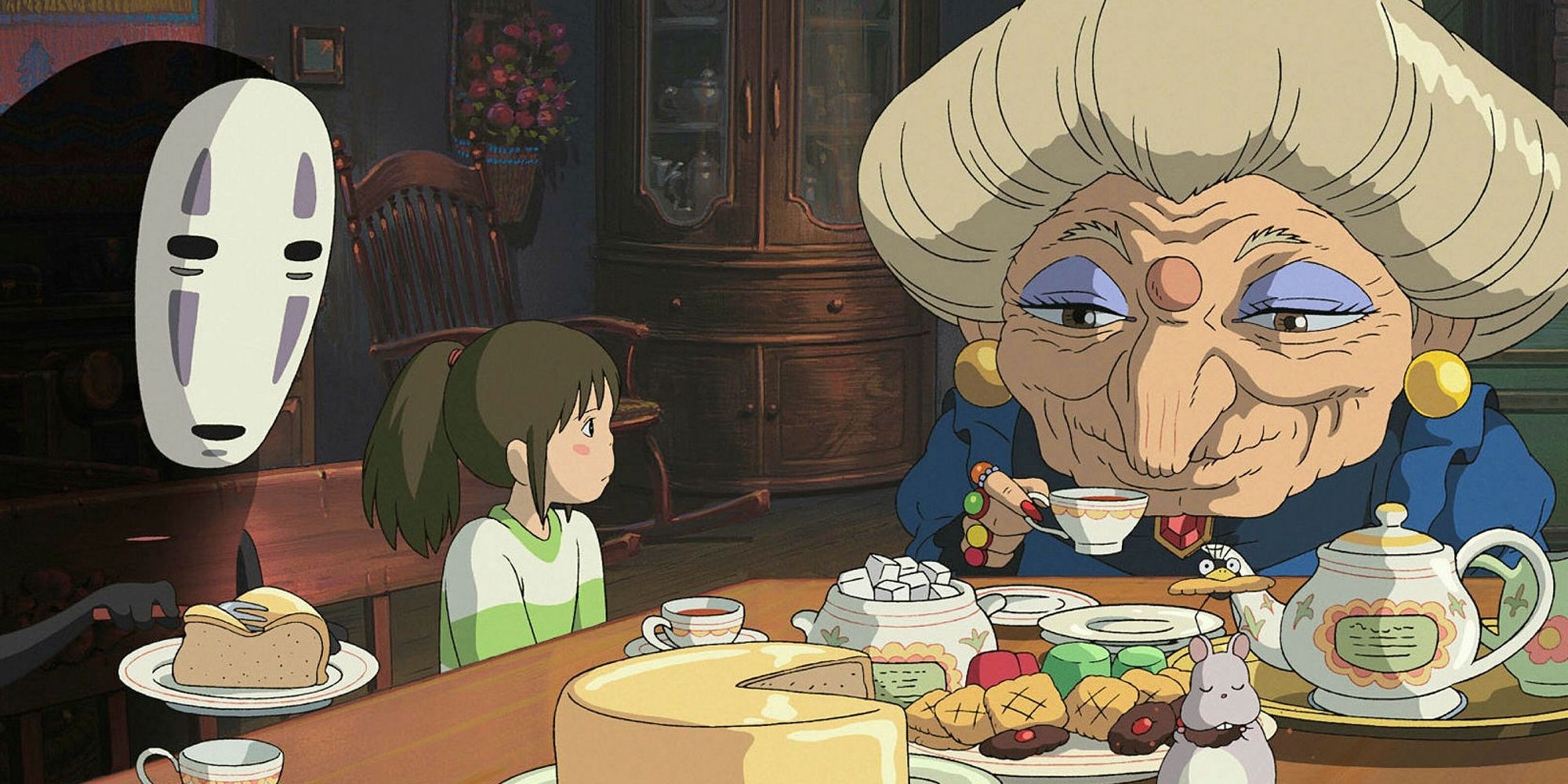 | | |
| --- | --- |
| Japanese Title | Sen to Chihiro no Kamikakushi |
| Studio | Studio Ghibli |
| Genre | Fantasy |
Spirited Away is a tale of 10-year-old Chihiro. She gets caught up in a secret world after losing her parents to a pig-like transformation. Chihiro winds up encountering strange spirits and creatures as well as a nasty sorceress named Yubaba and a mysterious boy named Haku. She must work at Yubaba's bathhouse to free herself and her parents (under Haku's supervision).
RELATED: Best Anime Shows On Funimation
The only anime movie to win an Academy Award for Best Animated Feature, Spirited Away might just be Hayao Miyazaki's crowning achievement. Overflowing with imagination and substance, this 2001 movie blends fantasy and humanity to create something truly magical.
Weathering With You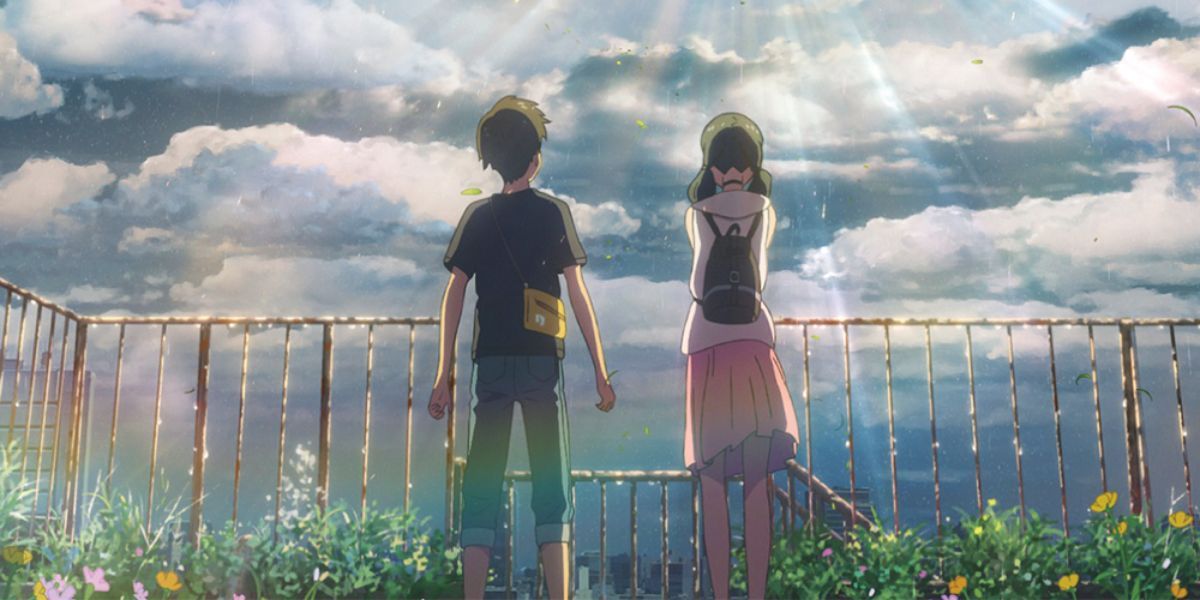 | | |
| --- | --- |
| Japanese Title | Tenki no Ko |
| Studio | CoMix Wave Films |
| Genre | Fantasy Romance |
Weathering With You is a story about a time in the world when the rain just will not stop. Hodaka, a teenage boy, runs away from the Japanese countryside to Tokyo. There, he befriends an orphan girl named Hina who is able to manipulate the weather. Unfortunately, there is a price to pay to use her powers and Hodoka does everything possible to stop that from happening.
Slightly overshadowed by Makoto Shinkai's previous film, Your Name, Weathering With You covers a lot of the same ground as its predecessor, be it star-crossed lovers or climate change. Like Your Name, Weathering With You is a work of art filled with beautiful imagery, endearing characters, and a lot of rain.
The Secret World Of Arrietty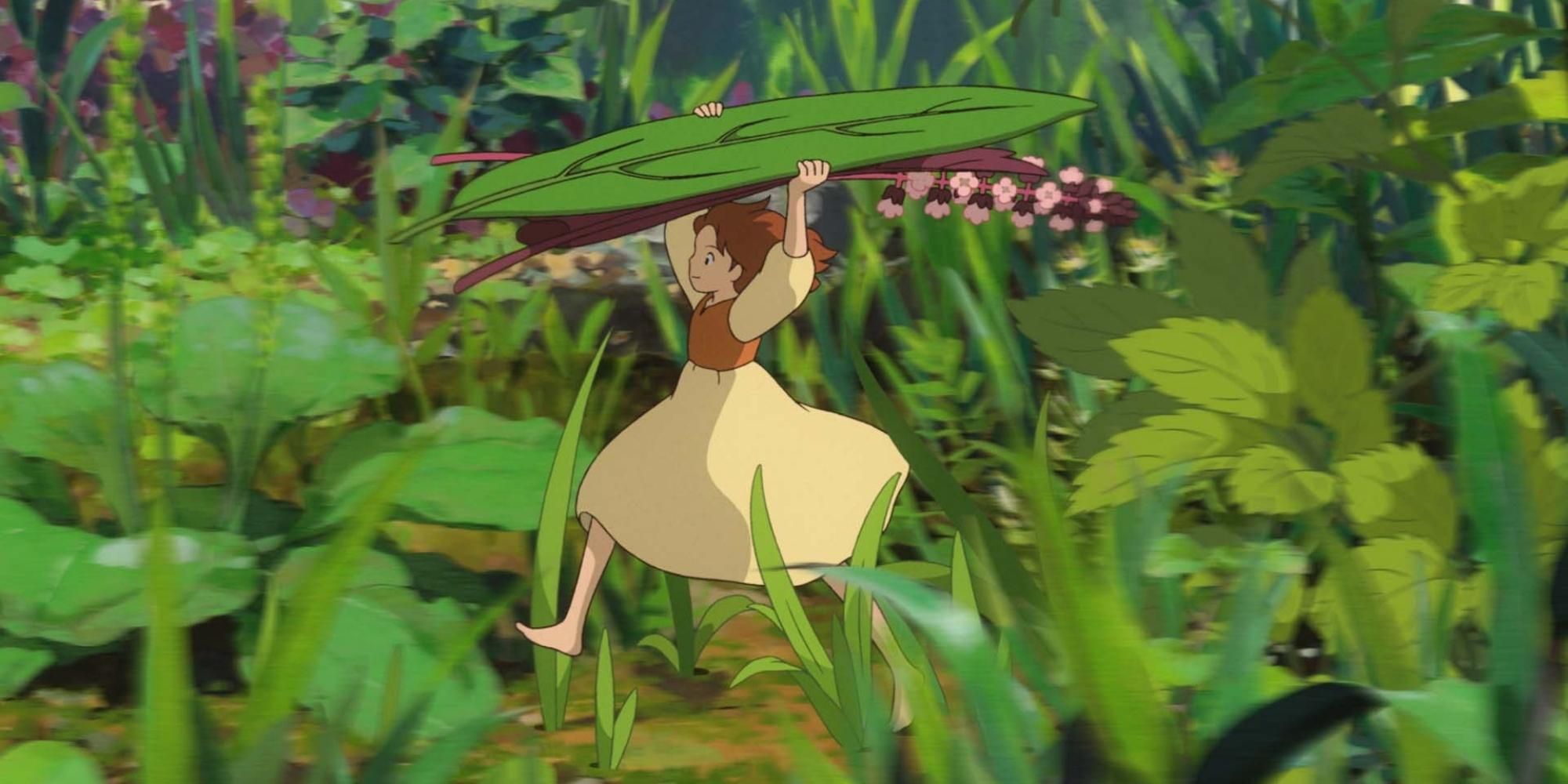 | | |
| --- | --- |
| Japanese Title | Karigurashi no Arrietty |
| Studio | Studio Ghibli |
| Genre | Fantasy |
Directed by Hiromasa Yonebayashi, The Secret World of Arrietty might be Studio Ghibli's most beautiful movie, a statement that is not made lightly. The studio is well known for crafting fully-realized fantasy worlds, and Arrietty takes a similar but slightly different approach. The story revolves around a boy named Shou who meets the eponymous Arrietty, a girl who happens to be a Borrower. These are tiny people that live under a house's stairs or in its walls, trying desperately to remain hidden from humans.
While the anime's plot and characters are of high quality, Arrietty's most impressive component is its world-building. The anime immerses viewers in the Borrowers' home, exploring a society that exists just beyond the familiar. The movie reveals enough about the Borrowers so that their existence makes sense within this universe, while simultaneously leaving enough unanswered questions to not diminish the content's magic.
MORE: The Best Sci-Fi Series On Max
#Anime #Movies #Max