Netherite pieces are the pinnacle of endgame gear in Minecraft. Using a Netherite Upgrade Smithing Template, Diamonds, and Netherrack blocks, the player can upgrade all armor pieces, tools, and the sword to Netherite.
To acquire this superior gear, players must spend time in the Nether, specifically exploring bastion remnants. Here's how players can get their hands on Netherite Upgrade Smithing Templates to craft Netherite gear in Minecraft.
Where To Find Netherite Upgrade Smithing Template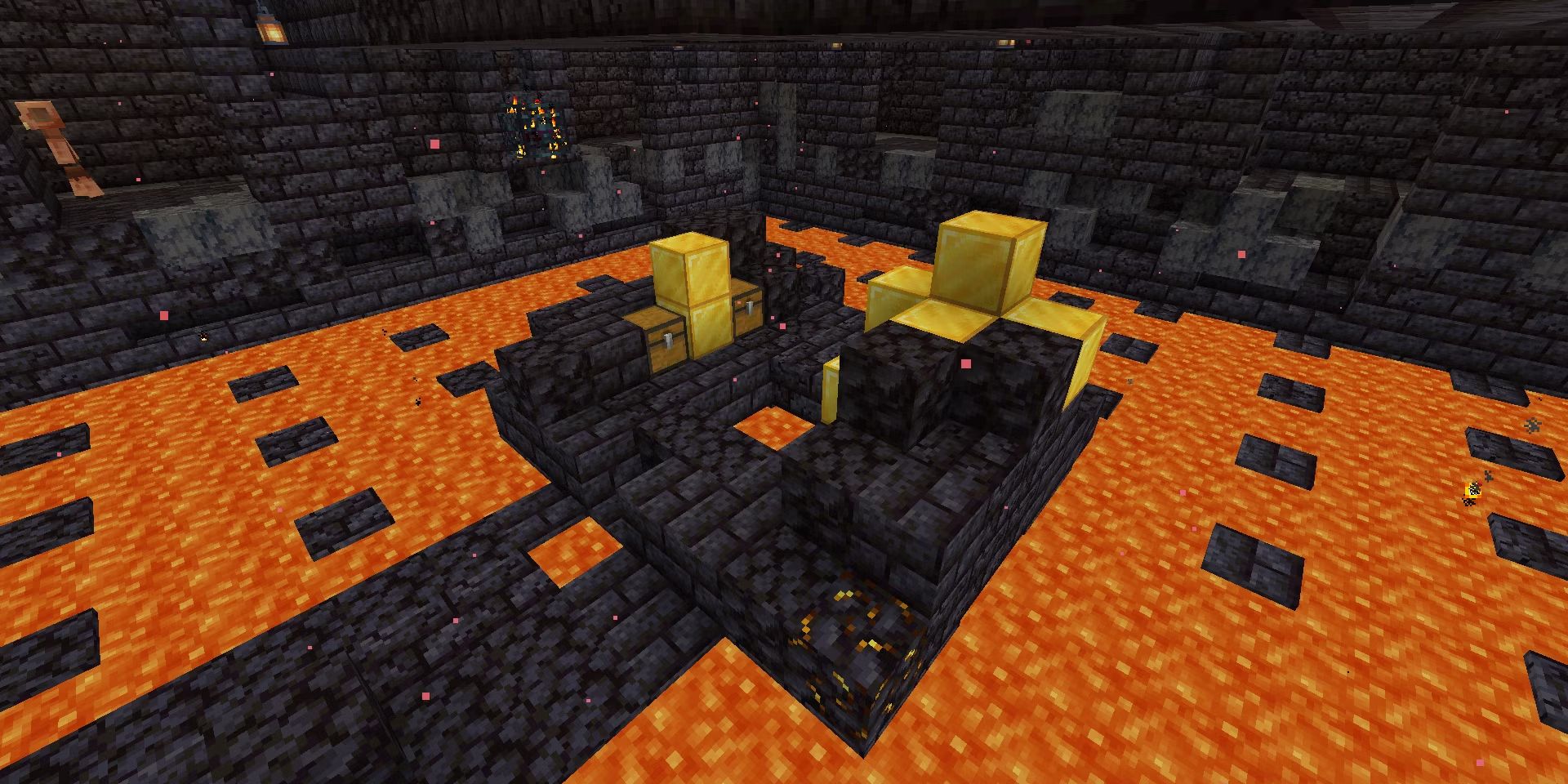 The Netherite Upgrade Smithing Template can be found exclusively in bastion remnants in the Nether biome. The player can find these remnants in any Nether biome except the Basalt Deltas. These large structures are typically easy to notice as they are constructed from blackstone and have distinctive appearances.
Bastion remnants feature four different types of structures: Bridge, Hoglin Stables, Housing Units, and Treasure Rooms. In all these remnants, the player will encounter Piglins and Piglin Brutes. However, Hoglins will only spawn in Hoglin Stables and Bridge remnants.
Related: Minecraft: How to Barter With Piglins in the Nether Update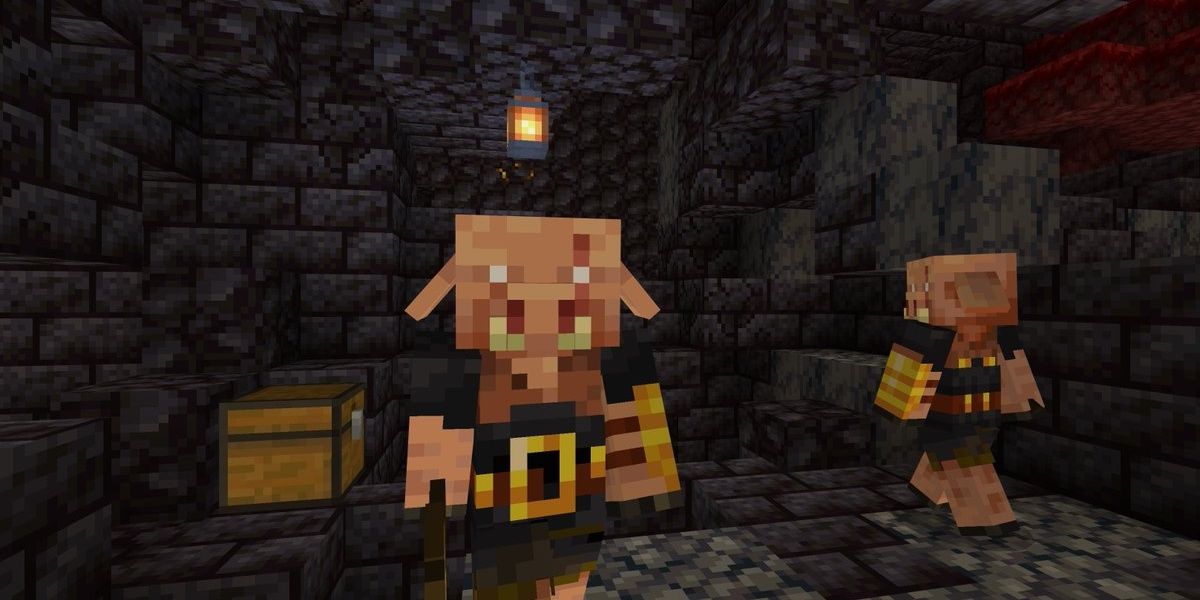 When exploring the remnants, it is recommended to wear at least one piece of Gold armor as this causes the Piglins to be non-aggressive. However, Piglin Brutes and Hoglins will still attack the player on sight.
Both Piglins and Hoglins will take damage from fire and lava, so the player will want to bring a bucket along to make quick work of these enemies.
Bastion remnants feature multiple treasure chests, each potentially containing either remnant-unique loot or a shared assortment of items. However, opening a chest will make nearby Piglins aggressive.
There is a 10% chance to find a Netherite Upgrade Smithing Template in the chests in Bridge, Hoglin Stables, and Housing Units. Every chest in these structures can contain valuable items like Lodestones, Ancient Debris, Netherite Ingots, and more. Each remnant also features an exclusive chest type that contains some loot specific to that remnant.
Related: Minecraft: How To Make Banners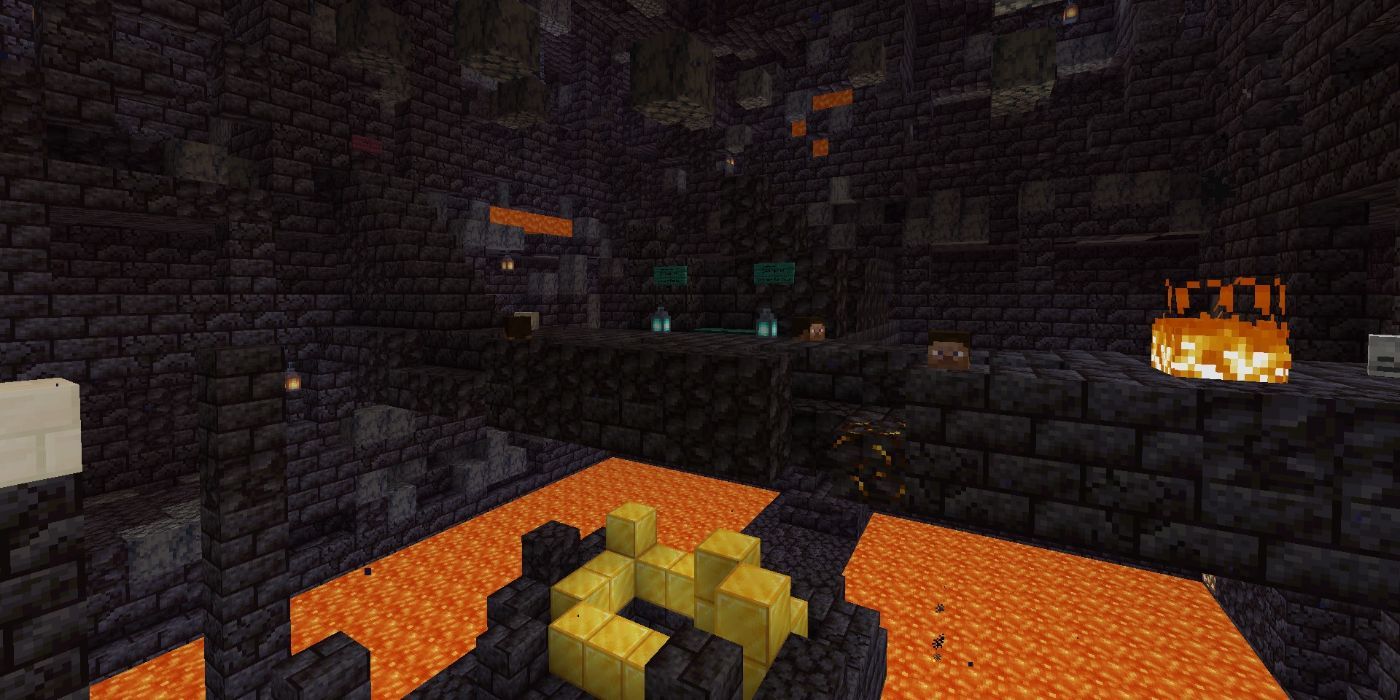 In the Treasure Room bastion remnant, at least one exclusive chest will contain a guaranteed, 100% drop chance Netherite Upgrade Smithing Template. These chests are located deep within the remnant and are surrounded by lava and gold blocks. The player should proceed with caution, as treasure rooms can be filled with enemies and will feature a Magma Cube spawner.
The Netherite Upgrade Smithing Template will be destroyed if it falls into the lava, so the player must be extremely careful after obtaining it, particularly on the Bridge remnant where it is easy to be knocked off.
During exploration, keep an eye out and destroy blackstone blocks featuring a Piglin snout design, as they hide valuable gold blocks the player can mine.
How To Use Netherite Upgrade Smithing Template
Netherite Upgrade Smithing Templates are essential for upgrading Diamond gear to Netherite gear, but they are consumed upon use. To avoid having to find and clear through another bastion remnant, the player can duplicate the Netherite Upgrade Smithing Template using these materials:
1 Netherite Upgrade Smithing Template
1 Netherrack
7 Diamonds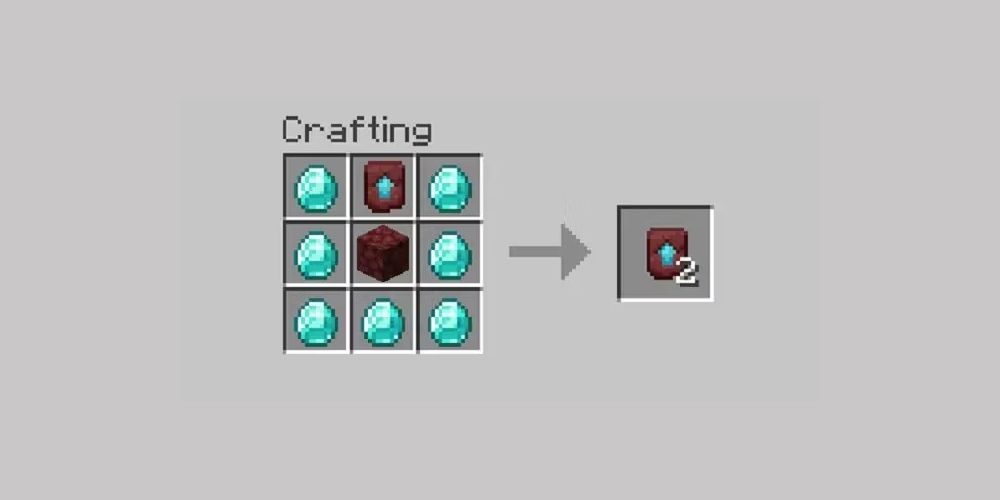 These items should be arranged at a crafting table as shown above to duplicate the template. The player can repeat this process as many times as they like, provided they have the necessary materials. To upgrade a piece of Diamond gear to Netherite, the player needs the template, 1 Netherite Ingot, and 1 Diamond. The process transforms the selected Diamond armor piece, sword, or tool into its corresponding Netherite version.
Minecraft is available on Android, Apple TV, iOS, PC, PS4, Switch, and Xbox One, along with a plethora of older platforms.
More: Video Games That Feature Unique Crafting Systems
#Duplicate #Netherite #Smithing #Template