Highlights
Baldur's Gate 3 has received positive reviews for its story, graphics, customization, and choices available to players, as well as its itemization.
The Abyss Beckoners gloves are rare but not recommended due to their tendency to work against players, as the summoned creatures go mad often.
The Gloves of Dexterity are extremely useful as they provide 18 Dexterity, regardless of the character's stats, allowing for multiple playstyle options.
Baldur's Gate 3 came out to thundering applause, receiving rave reviews both from journalists and gamers alike, all thanks to the amount of work and love Larian Studios have put into their newest game.
Related: Baldur's Gate 3's Most Popular Classes and Races Have Been Revealed
The story, the graphics, the customization, and the choices a BG3 player has are spectacular in scope. One of the other things that make Baldur's Gate 3 stand out is the itemization, which leads to gloves being incredibly useful and diverse, allowing them to affect the builds immensely. When it comes to pinpointing the best items in the game, players have to consider that these are suggestions as most of the uncommon and rarer gloves might come in handy depending on the character builds.
8
Abyss Beckoners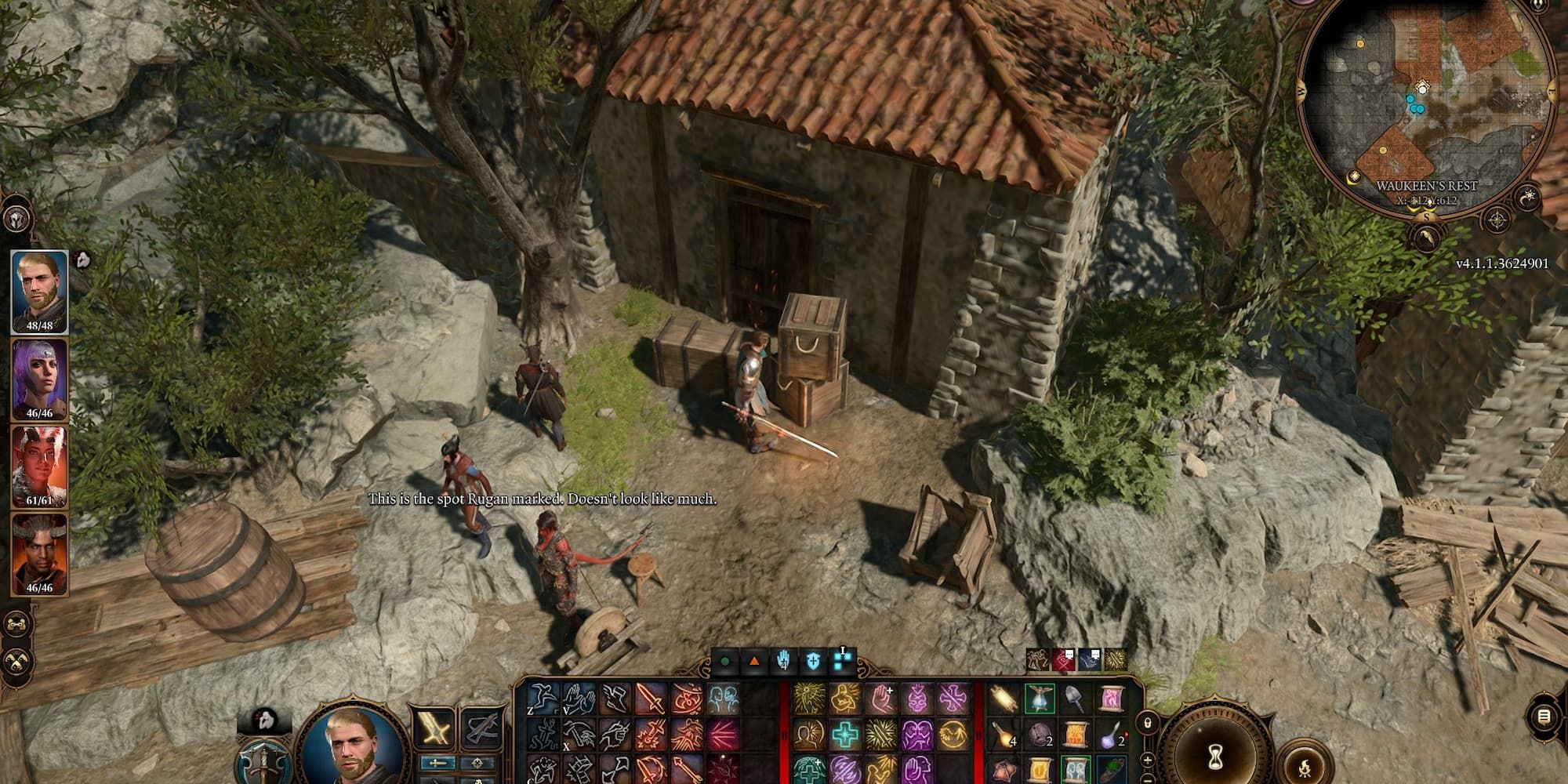 The reason this item is not that easy to recommend despite being one of, if not the rarest piece of glove equipment in Baldur's Gate 3 is the fact that it tends to work against players anywhere from half the time to all the time. As such, it is not going to be worth it for most people.
While the idea of having invulnerable summoned creatures is extremely interesting, the player has to understand that tends to backfire, when said creatures go mad every turn by failing their wisdom saving throws. The Abyss Beckoners can be found in the Zhentarim Hideout.
7
Gloves Of Succour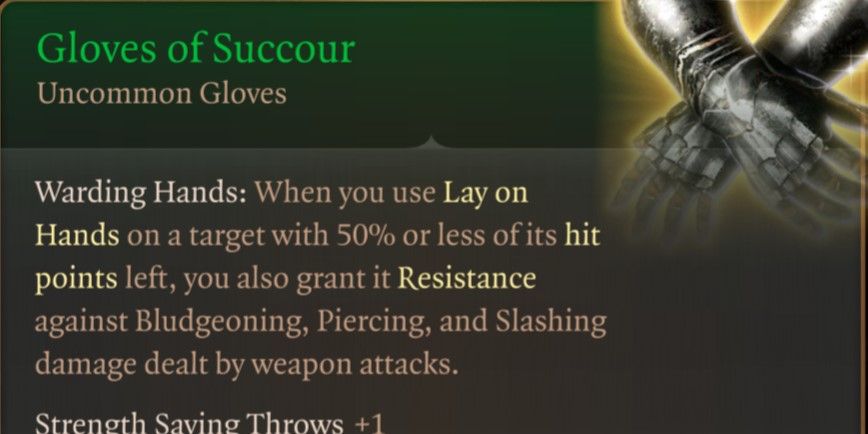 This pair of uncommon gloves offer a combination of resistance against bludgeoning, piercing, and slashing damages if dealt by weapon attacks. So that would be the first limitation.
Related: Baldur's Gate 3 Has Non-Lethal Damage Option
The second one is the fact that the target has to be healed by the Lay on Hands spell, which is limited to the Paladin class. Finally, last but not least, the target also has to have 50% or fewer hit points. The Gloves of Succour can be found rather than purchased and players can pick them up in the Tollhouse basement.
6
Hellrider's Pride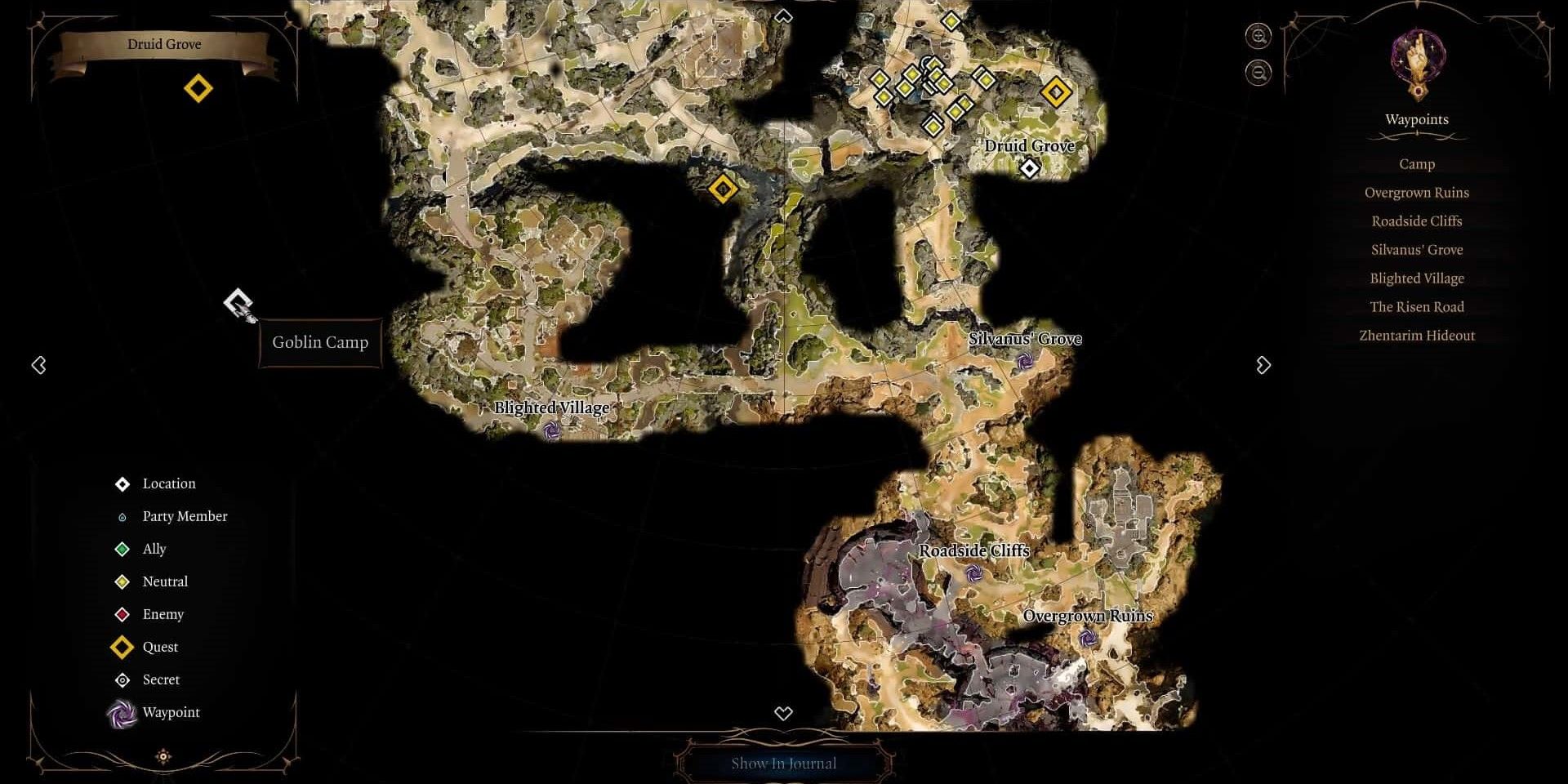 Arguably a slight improvement over the previous entry is Hellrider's Pride. While it does indeed offer the exact same benefits of resistance against bludgeoning, piercing, and slashing damages dealt by weapons, this pair does not have limitations in class, though the gloves are medium armor.
The two downsides that make it arguable are the fact that the player can use Gloves of Succour on themselves with Lay on Hands. Another point would be they would need to purchase Hellrider's Pride or finish the quest "Save the Refugees" to get it as a reward.
5
Herbalist's Gloves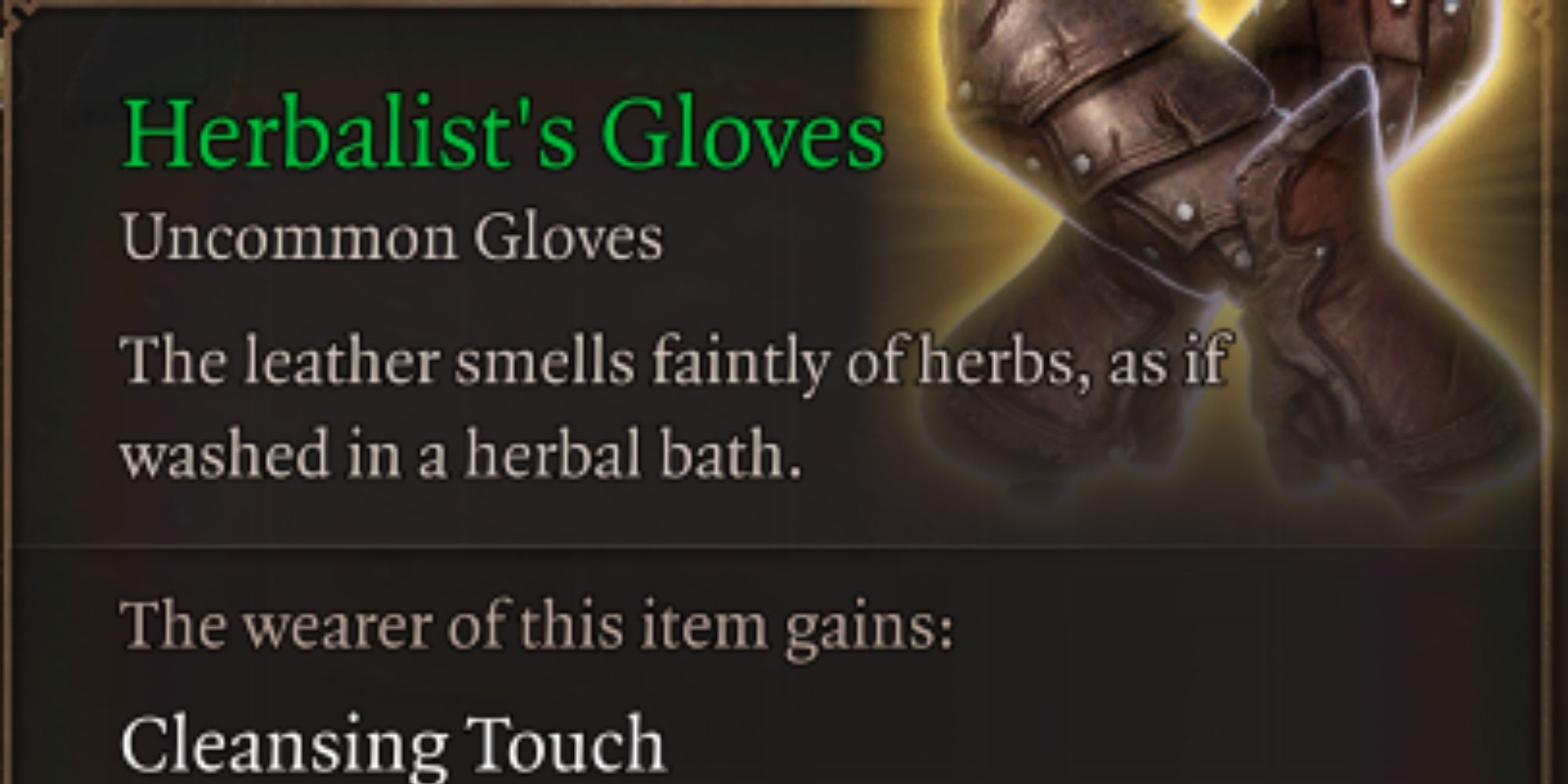 Now, Herbalist's Gloves might not come off as exactly particularly useful to some, but anyone that has played any DnD-related game will know that getting poisoned really sucks.
Related: Baldur's Gate 3: Best Cleric Class Build
Often times players will not think about bringing antidote vials, or any other containers with them, or will bring far too few. These gloves give a solution to a very annoying problem. Granted, the wearer must heal the poisoned creature, but that seems like a small tradeoff. These gloves can be found in the Underdark, where they are sold by Derryth Bonecloak.
4
Gloves Of The Growling Underdog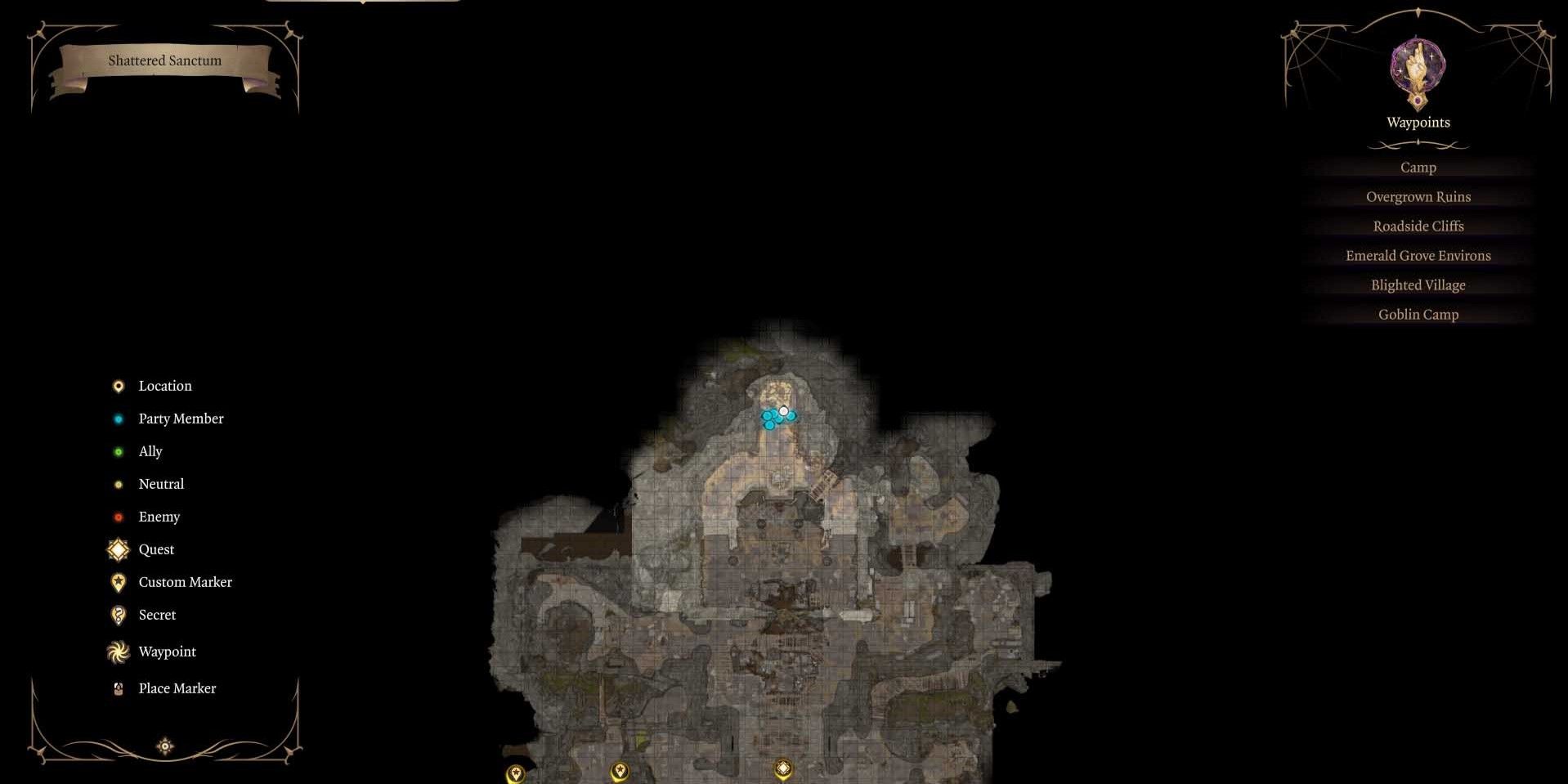 Gloves of the Growling Underdog are a prime example of how good the itemization is in Baldur's Gate 3. They are not particularly rare, the player can easily find them in the chest behind Razglin's throne room, and they can easily have a huge impact on how the wearer approach battles.
What they do is give an Advantage on Melee Attack rolls when surrounded by two or more enemies. One does not need a great imagination to see how useful that might be to someone that has gotten themselves into a little bit of a pickle. Then again, someone with the "Cleave" ability, might just want to find themselves in said pickle.
3
Gloves Of Power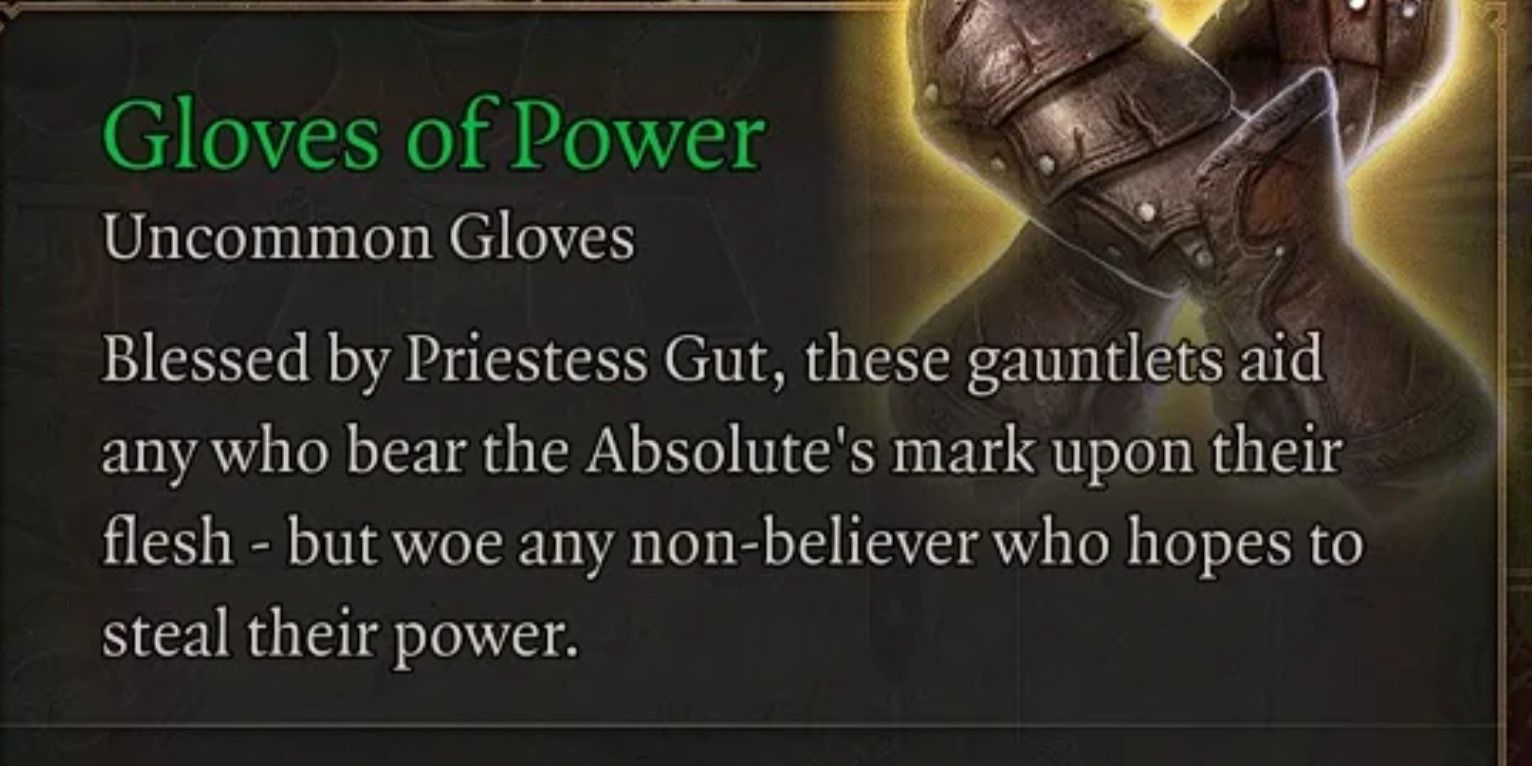 By themselves, these gloves might not be that useful as they only grant +1 to Sleight Of Hand. Not too long ago, during Baldur's Gate's 3 early access, these gloves even applied a penalty to the wearer if said wearer did not have the Absolute's mark.
That was changed for the full release, however, and developers decided that having the mark would just give the wearer the ability to inflict a 1d4 penalty to attack and save rolls on their enemies. They can be found if the player kills Za'krug, at the entrance to the Druid Grove.
2
Bracers Of Defense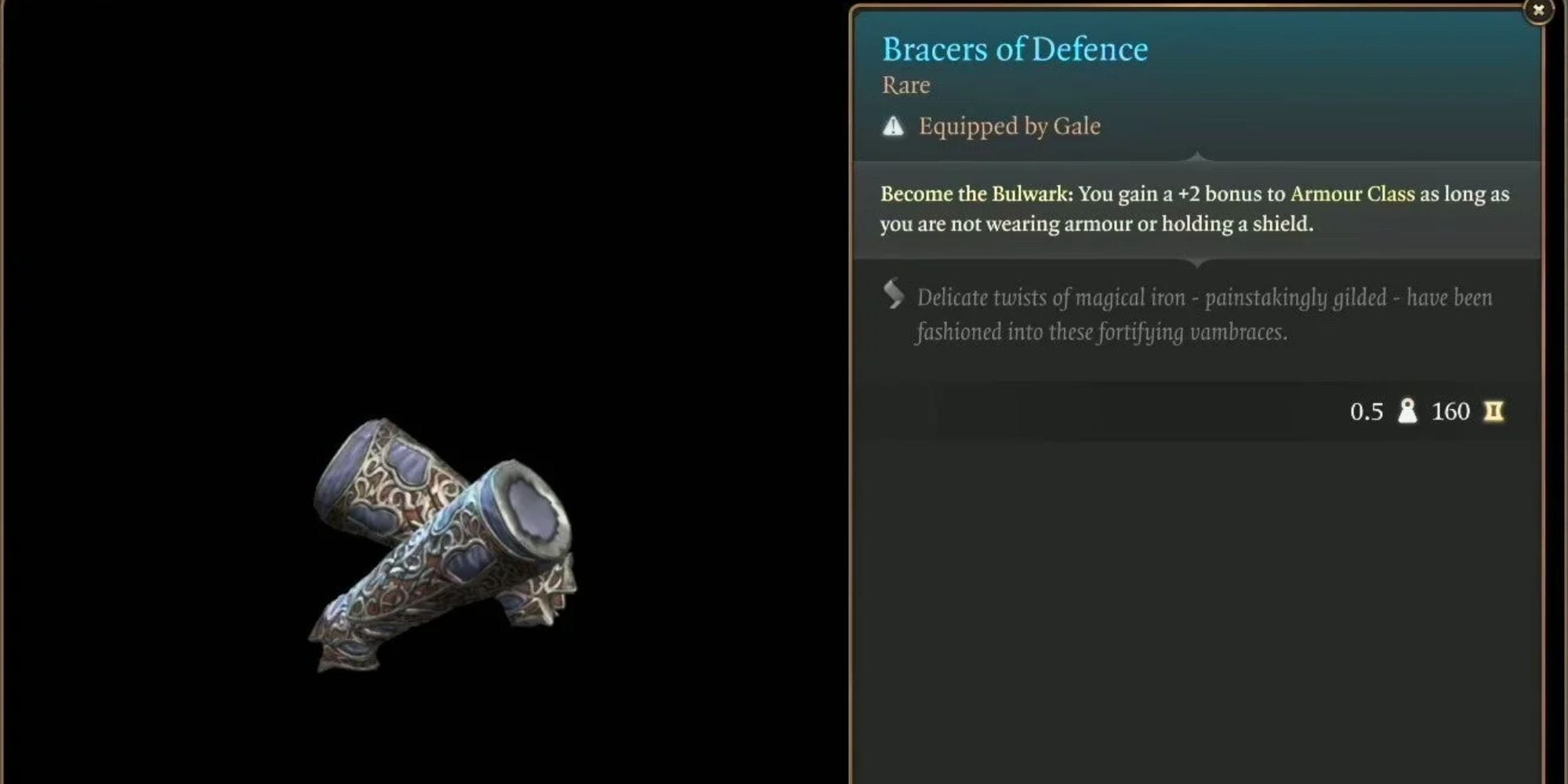 Probably one of the best pieces of equipment for a monk or a barbarian class in Baldur's Gate 3. Yes, players could also throw on some useful jewelry, but these bracers take the cake when it comes to making the monk and barbarian more resistant to damage.
Related: Baldur's Gate 3: The Best Barbarian Class Build
The +2 to armor class is definitely nothing to scoff at, considering the two aforementioned classes tend not to wear armor or carry shields with them, which, as it happens, is the exact limitation that the gloves have. They are located at the Blighter Village in the Necromancer's Cellar.
1
Gloves Of Dexterity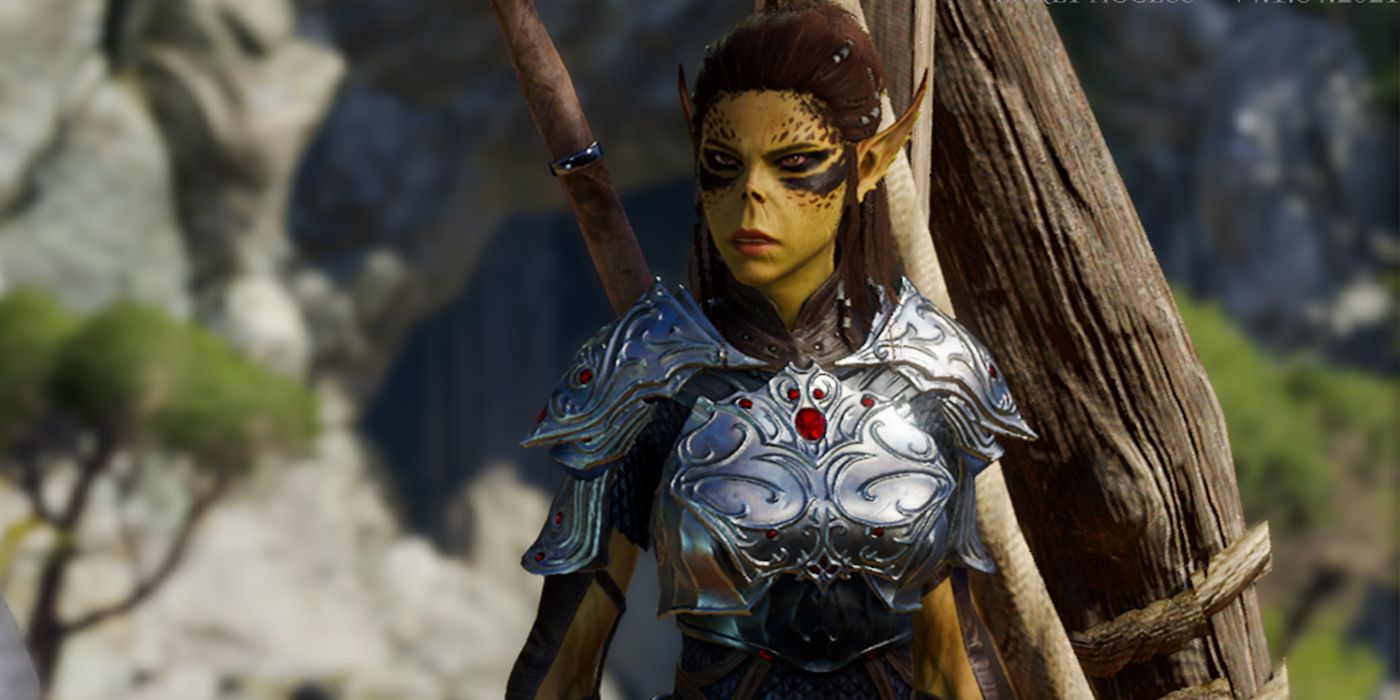 Supposedly a very rare piece of equipment, but in reality, the player can both find and buy the Gloves of Dexterity. The gloves are extremely useful for multiple scenarios, as they give 18 Dexterity, no matter what it is that is put into it.
So, in case the player decides to use Dexterity as their dump stat and then use the gloves, all of a sudden, all the other stats can be that much stronger, or if they run a barbarian berserker they easily get "free" armor class. There are quite a lot of options that someone can play with here. They can be found on the Quartermaster in the creche while doing Lae'zel's quest, or they can be bought later in the campaign.
Baldur's Gate 3is available on PC and PlayStation 5.
More:Baldur's Gate 3's Unlockable Sex Scenes, Explained
#Gloves