Highlights
Diablo 4 is facing a duping problem, leading to the indefinite suspension of trading to address the exploit, which has potential to damage the game's economy.
The trading system in Diablo 4 is limited, preventing players from trading Legendary or Unique items, causing frustration among players.
The lack of trade may not significantly impact the endgame, but it highlights the need for Blizzard to improve the game's social features, such as an in-game marketplace or global chat channels.
Diablo 4 seems to be dealing with a duping problem, as Blizzard developers have disabled trading indefinitely in order to address the latest exploit. Item and gold duplication was a problem that plagued Diablo 2 for most of its history, and some duping methods have even survived to this day. Understandably, the ability to clone powerful or expensive items is a dangerous threat to any game's economy, and as seen with Amazon's New World and its trading post woes, it can almost irreparably damage the legitimacy of an online title.
Compared to Diablo 2, the trading system in Diablo 4 is quite rudimentary, as players cannot trade Legendary or Unique items among themselves. Any semblance of a marketplace is external, with no in-game support, and primarily centered around powerful Rare items that can become powerful Legendaries. Though it's a step-up from Reaper of Souls, many players have complained about the current state of trade, as the limitations prevent them from helping their friends out, or even earn some extra gold in Diablo 4 to feed the exorbitant costs of enchanting.
RELATED:Blizzard Bans Thousands of Diablo 4 Players
However, Blizzard had announced on the official forums that trading of any kind in Diablo 4 would be suspended until further notice. Community response has fluctuated towards ambivalence, as few Diablo 4 players actively engaged in the item trade, while others have used it as an example that the game still has serious problems two months after launch. The overwhelming success of feature-complete titles such as Baldur's Gate 3 has done little to foster sympathy from the Diablo 4 community, as many fans feel that it will take too long for Blizzard to address the game's major flaws such as itemization or endgame.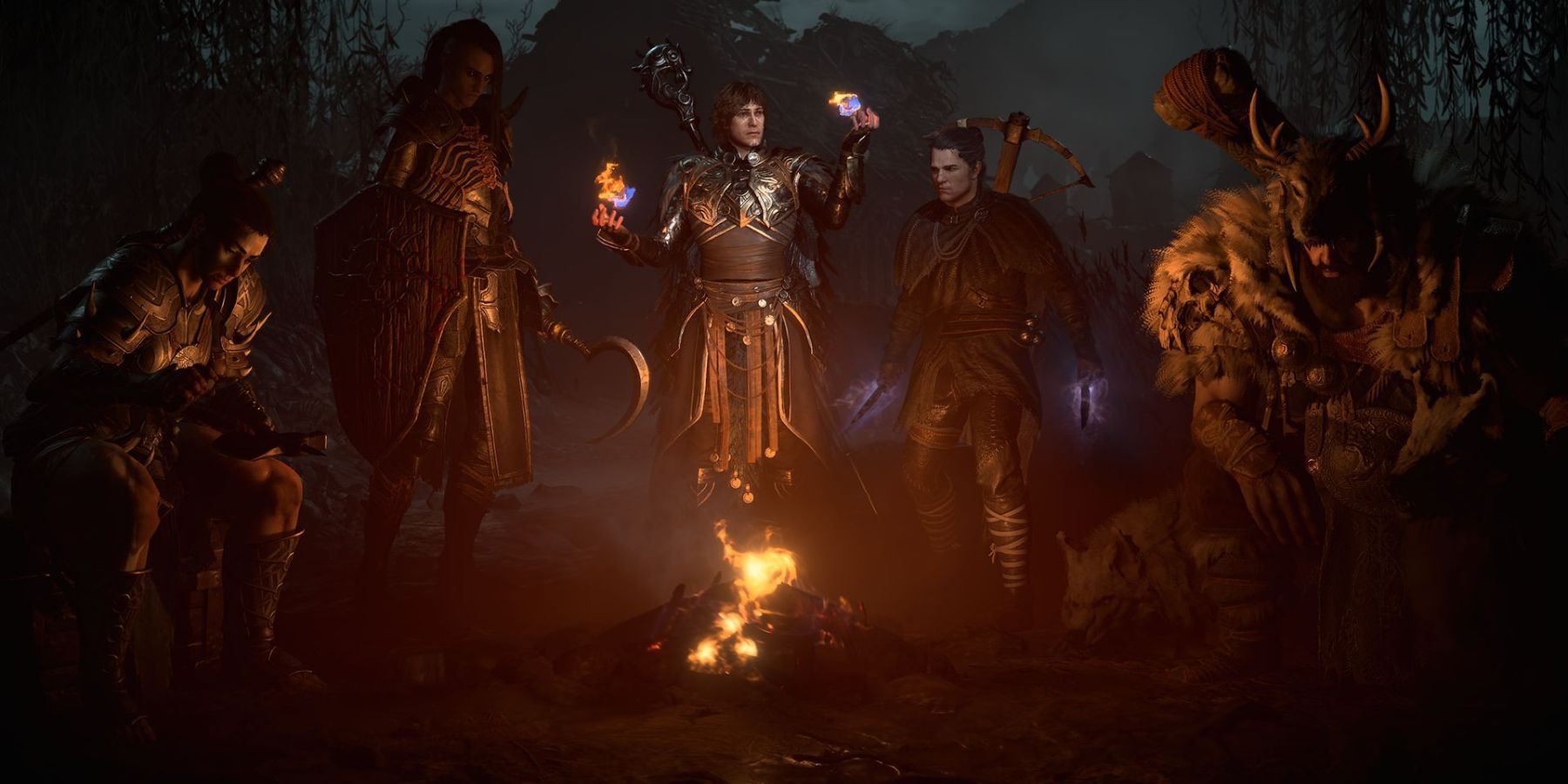 As bleak as the current situation may sound, it cannot be disputed that Patch 1.1.1 has been a step in the right direction, as it added highly-requested changes such as increased mob density, guaranteed Legendary drops from Diablo 4's Treasure Goblins, and buffs to certain classes that sorely needed it. Though one could argue that Diablo 3 was in an even bigger mess at launch, it is nonetheless disappointing to many Blizzard fans that the company has fallen into the same pitfalls it faced in 2012.
The lack of trade will not affect the endgame in Diablo 4 by a considerable margin, and while it is commendable that Blizzard will punish the abusers for the sake of upholding fairness, the incident has exposed another longterm problem for the developers to solve: building on the game's social features. For an online title, Diablo 4 players aren't incentivized to group up or interact with each other beyond joining for random events in the open world. The primary connection that they have with its online features is with the microtransactions store and Battle Pass. An official in-game marketplace, or even global chat channels, would certainly help liven up the experience for many players, no matter the platform.
Diablo 4 is available for PC, PS4, PS5, Xbox One, and Xbox Series X/S.
MORE:The Argument For a Matchmaking Feature in Diablo 4
Source: Blizzard
#Diablo #Suspends #Trading #Indefinitely