Highlights
Aubrey Plaza's character in "Agatha: Coven of Chaos" is revealed as Rio Vidal, an original character and ex-lover of Agatha Harkness.
Plaza's popularity and talent are expected to enhance the already exciting cast, making her MCU debut a standout performance.
The delayed release of the series, coupled with fan fatigue and oversaturation of projects, puts pressure on "Agatha: Coven of Chaos" to be perfect to succeed.
Aubrey Plaza's Agatha: Coven of Chaos character is seemingly revealed, and some details suggest she might have an important role in shaping the fan-favorite titular witch.
Conceptualized as a spin-off from 2021's WandaVision, Agatha: Coven of Chaos will focus on the eponymous Agatha Harkness and detail her activities after the conclusion of the celebrated Disney Plus miniseries that first introduced her to audiences. In Wandavision, Harkness served as a hidden antagonist, being revealed as the big bad in a charming musical fashion, only to be defeated by the Scarlet Witch at the end of the series.
RELATED: WandaVision Extra Says That Disney Scanned Her And Other Background Actors Faces To Use In Other Projects
The Agatha: Coven of Chaos cast has long since been rolled out with little else by way of details for most of the show's roles. However, Mashable reports that Plaza's Agatha: Coven of Chaos role is an original character named Rio Vidal, a Green Witch and ex-lover of Harkness. While it's been known for some time that Plaza was cast In Agatha: Coven of Chaos as a villainous character, that was all that was known about her role in the show. Learning that her character was created especially for the series, alongside her designation as the first Green Witch and relation to Agatha, puts fan speculators in a unique position with no prior comic book storylines to draw from and little information to work with, primarily due to the ongoing gag order on promoting projects placed on actors as part of the SAG-AFTRA effort.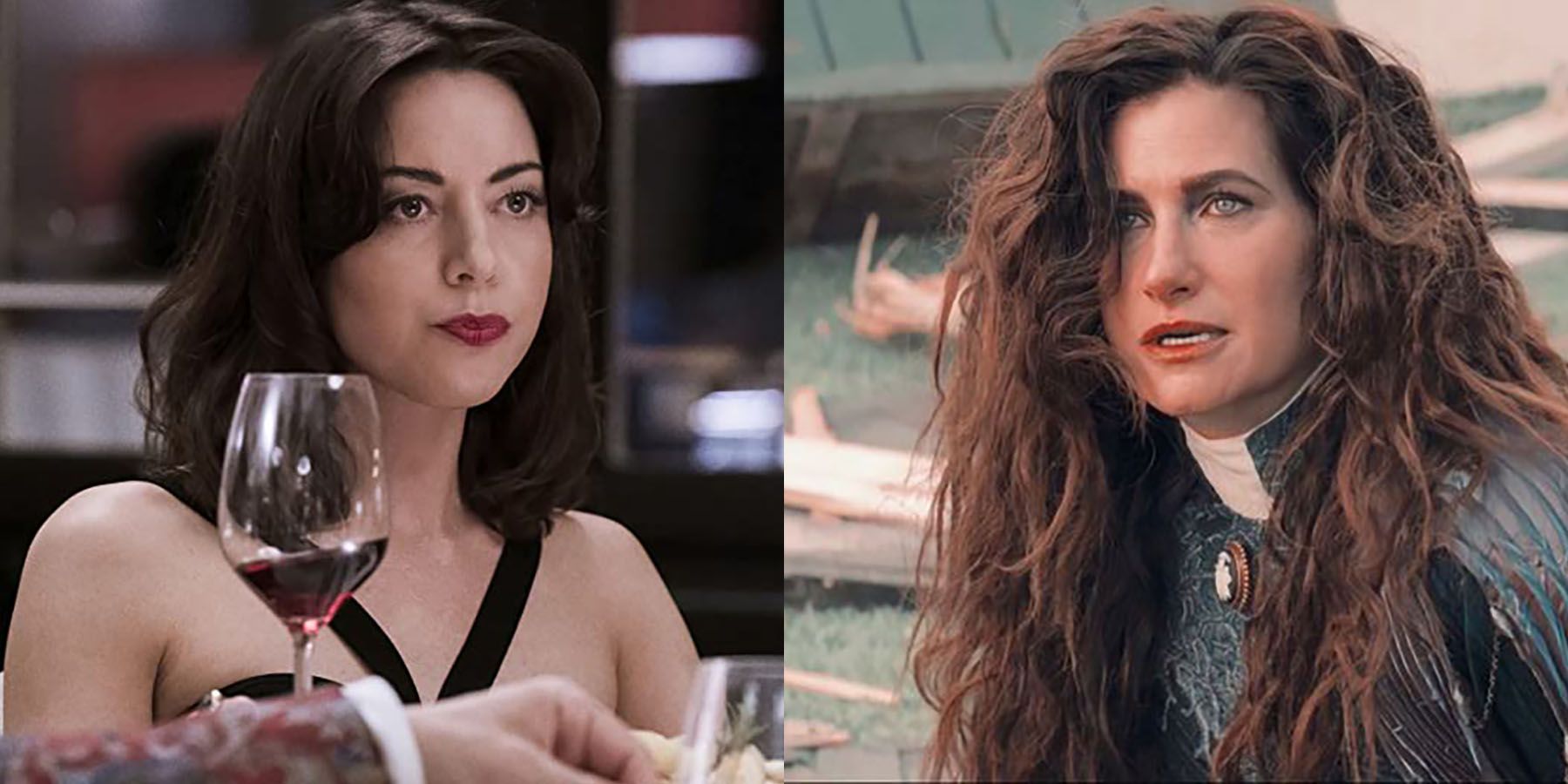 Plaza is a well-known name and is sure to bolster an already exciting cast with her popularity and deliver a stellar performance in her MCU debut. The casting choices made by the crew have certainly been a major cause of attention for the Agatha: Coven of Chaos and will likely be its major draw for both old Wandavision viewers and new MCU fans alike. This is the case primarily due to the perilously long release window for the project, with even the now optimistic 2024 release date striking well after the iron has cooled down. As a result of the missed window to capitalize, Agatha: Coven of Chaos might be Marvel's least necessary project, despite generally positive attitudes about its announcement.
However, the miasma of fan fatigue and oversaturation of side projects all but guarantees that Agatha: Coven of Chaos must be perfect to succeed when it releases. How much the current lull in production brought about by the double strikes and other factors will affect releases and how much that delay will subsequently affect fan anticipation and excitement for new projects cannot yet be known. However, Agatha: Coven of Chaos could do with a change in the environment to take some of that pressure off.
Agatha: Coven of Chaos is scheduled for a 2024 release on Disney Plus.
MORE: Spider-Man 4: Tobey Maguire's Peter Parker Would Be a Better Mentor for Miles Morales
Source: Mashable
#Coven #Chaos #Character #Revealed #Fans