Every sports fan knows the feeling of having their team make a big gain and then having it wiped off of the board due to a penalty that didn't impact the play. This feeling is present in Madden NFL 24 and will be a source of frustration for gamers that don't want to recreate this irritating and heart-breaking issue.
RELATED: Forgotten Unusual Sports Games
Those who enjoy the realism of the game can leave it on and simply take the good with the bad. After all, sometimes these penalties will go against opponents as well. But players who are more interested in having fun than re-creating football perfectly will want to disable penalties from happening in Madden NFL 24.
How To Disable Penalties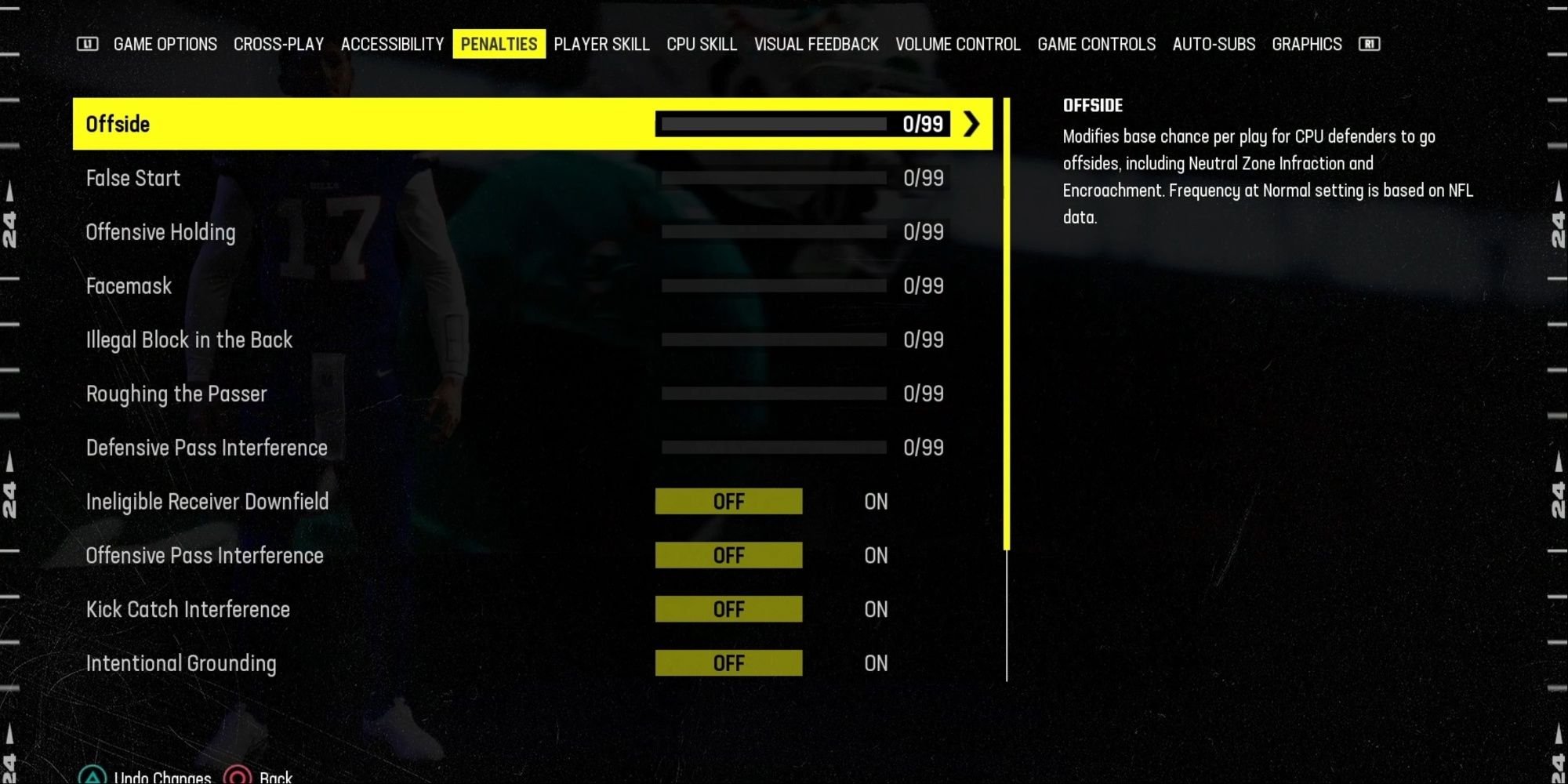 Scroll over to settings (the gear icon on the right side of the screen).
Select the 'Penalties' menu.
Set the bar to 0/100 on all sliders.
Select the 'off' option on all buttons.
Exit the settings screen (do not undo changes).
Players might simply wish to reduce this frequency instead of completely disabling the penalties. For example, with penalties disabled like this, players can light up the quarterback or kicker well after the ball has been released. It can be funny until one of the best quarterbacks in the game gets injured for the rest of the year.
RELATED: Great Arcade Sports Games That Have Aged Well
For this reason, it's not a bad idea to also disable injuries from happening in conjunction with disabling the penalties. Especially in franchise mode, it can get a little silly as each team will end up being down to their fourth and fifth-string option with so many quarterbacks having been destroyed well after the play was over.
There is a balance between realism and fun to strike. Every gamer will have to decide for themselves what this balance is. Some gamers may even want to increase the number of penalties called and laugh at how sensitive the referees are about absolutely everything.
Madden NFL 24 will be released on August 18th, 2023 for PC, PlayStation 4, PlayStation 5, Xbox One, and Xbox Series X/S.
MORE: Sports Games With Darker Themes
#Madden #NFL #Disable #Penalties