Highlights
LEGO Harry Potter 3 needs to differentiate itself from previous games to impress the fanbase.
The game will be compared to Hogwarts Legacy and will need to offer something new to make a name for itself.
Traveller's Tales will need to make sure the game hits all the right notes and faces the challenge of little recent content to iterate upon.
While nothing has been confirmed yet, recent rumors suggest that Traveller's Tales is hard at work on a new LEGO Harry Potter video game. This would be the third LEGO Harry Potter game from the studio, or the fourth one if the Fantastic Beasts and Where to Find Them level pack for LEGO Dimensions counts. It will likely adapt the entire series in LEGO form and will surely be a treat for fans of the franchise. However, it may also be facing an incredibly steep uphill battle with those fans as the release date nears.
Harry Potter fans have been treated to their dream game with Hogwarts Legacy, and it will be hard for a new LEGO Harry Potter game to compare. The game will also be endlessly compared to Traveller's Tales' other outings, and it will have to do a lot to differentiate itself from those other adventures. While it will likely be a success, LEGO Harry Potter 3 needs to blow fans away right out of the gate. It not only needs to show fans that the IP is in the right hands, but it also needs to show LEGO fans that the studio is far more than a one-trick pony lately.
RELATED: The Case for a Solo LEGO Spider-Man Game
LEGO Harry Potter 3 Needs to Be Truly Magical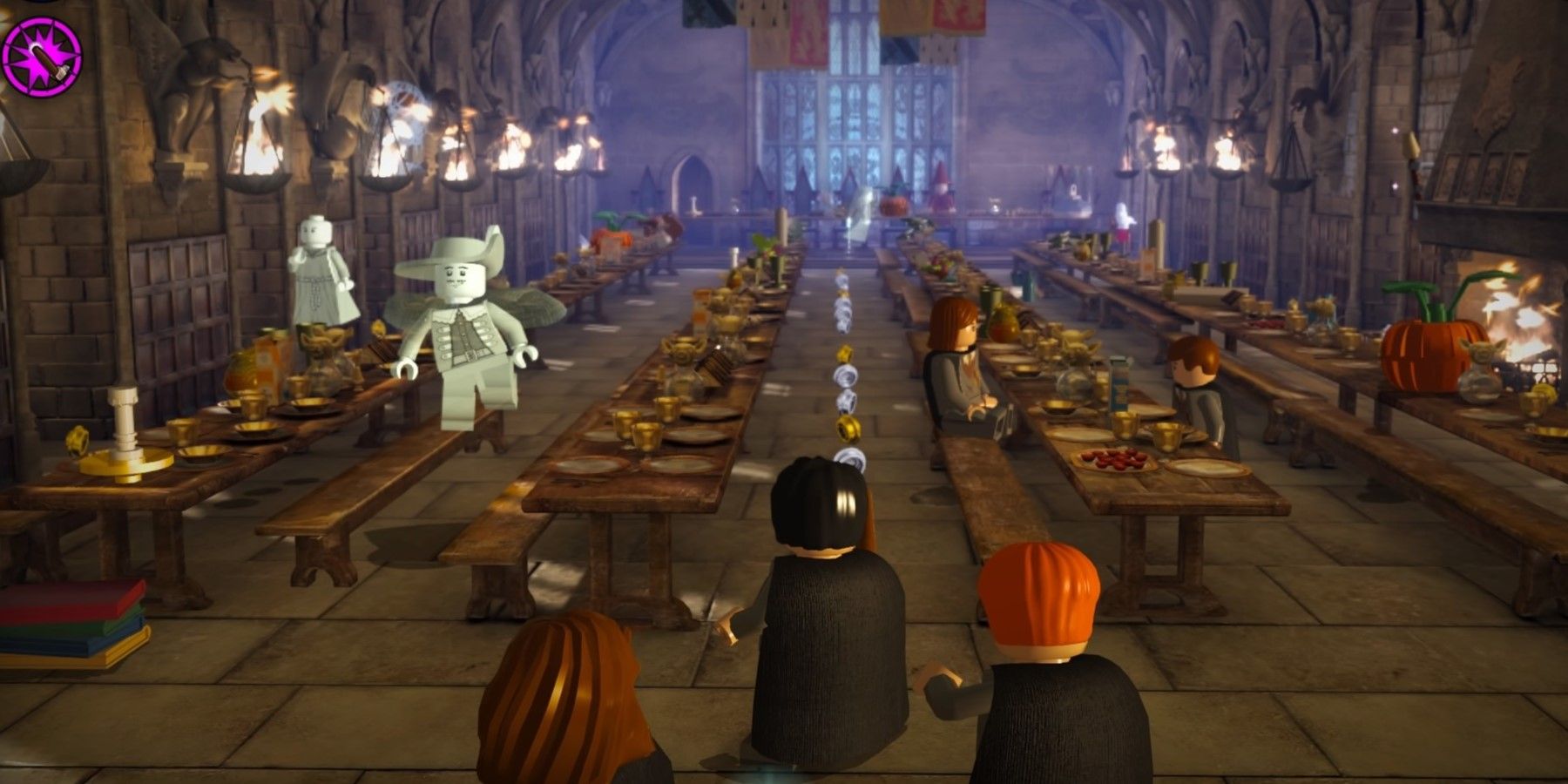 The last time Traveller's Tales explored the wizarding world in a standalone game was with LEGO Harry Potter Years 5-7 back in 2011. This was before the studio began creating massive open worlds and adding voice acting to its games. It was a really strong entry in the LEGO franchise and was one of the few ways to actually experience the entire series in a video game. These games would be revisited in 2018 with a Switch and Xbox One port, but the IP has been mostly untouched by Traveller's Tales since.
Since the release of LEGO Harry Potter Years 5-7, the wizarding world has struggled to expand. Warner Bros. tried to get the spin-off prequel series Fantastic Beasts off the ground, but that series only lasted for three films with each film getting a lukewarm reception. The studio is now looking to reboot the entire franchise with a new TV series, but fans will have to wait to learn more.
Traveller's Tales already adapted the Harry Potter franchise and the first Fantastic Beasts movie in LEGO form. Players have gotten to explore that adventure already, and the franchise has not told many new stories since. While the open world and voice acting could add a lot to the game, the story will mostly be a retread. The missing two Fantastic Beasts movies will likely not be enough to get fans excited, and adding an incomplete series to the mix would feel strange. If the studio wants players to flock to it then it needs to ensure that each movie feels different from the last outing. Otherwise, it may just be more of the same.
Not only will the studio have to ensure the game feels different from its predecessors, but the open world will also have to blow fans away. Unlike LEGO Star Wars: The Skywalker Saga, LEGO Harry Potter was already beaten to the massive open-world concept by Hogwarts Legacy. That game showed fans what video games can do with the IP, and Traveller's Tales will have to make sure that its game is more than a LEGO-fied version of that world. The game will be endlessly compared to Hogwarts Legacy, but LEGO Harry Potter can still make a name for itself if it tries something new with the concept.
A LEGO Harry Potter game like LEGO Star Wars: The Skywalker Saga has a ton of potential, but it will also need to do a lot to impress the fanbase. The franchise has not really had additional content following the titular character since the last LEGO game and fans were just treated to their dream Harry Potter game. Traveller's Tales will need to make sure that the game hits all the right notes if it wants to make waves, and that may be easier said than done with little to iterate upon recently.
LEGO Harry Potter 3 is rumored to be in development.
MORE: LEGO Indiana Jones 3 Could Finally Do the Entire Series Justice
#Travellers #Tales #Rumored #LEGO #Harry #Potter #Game #Lot #Prove