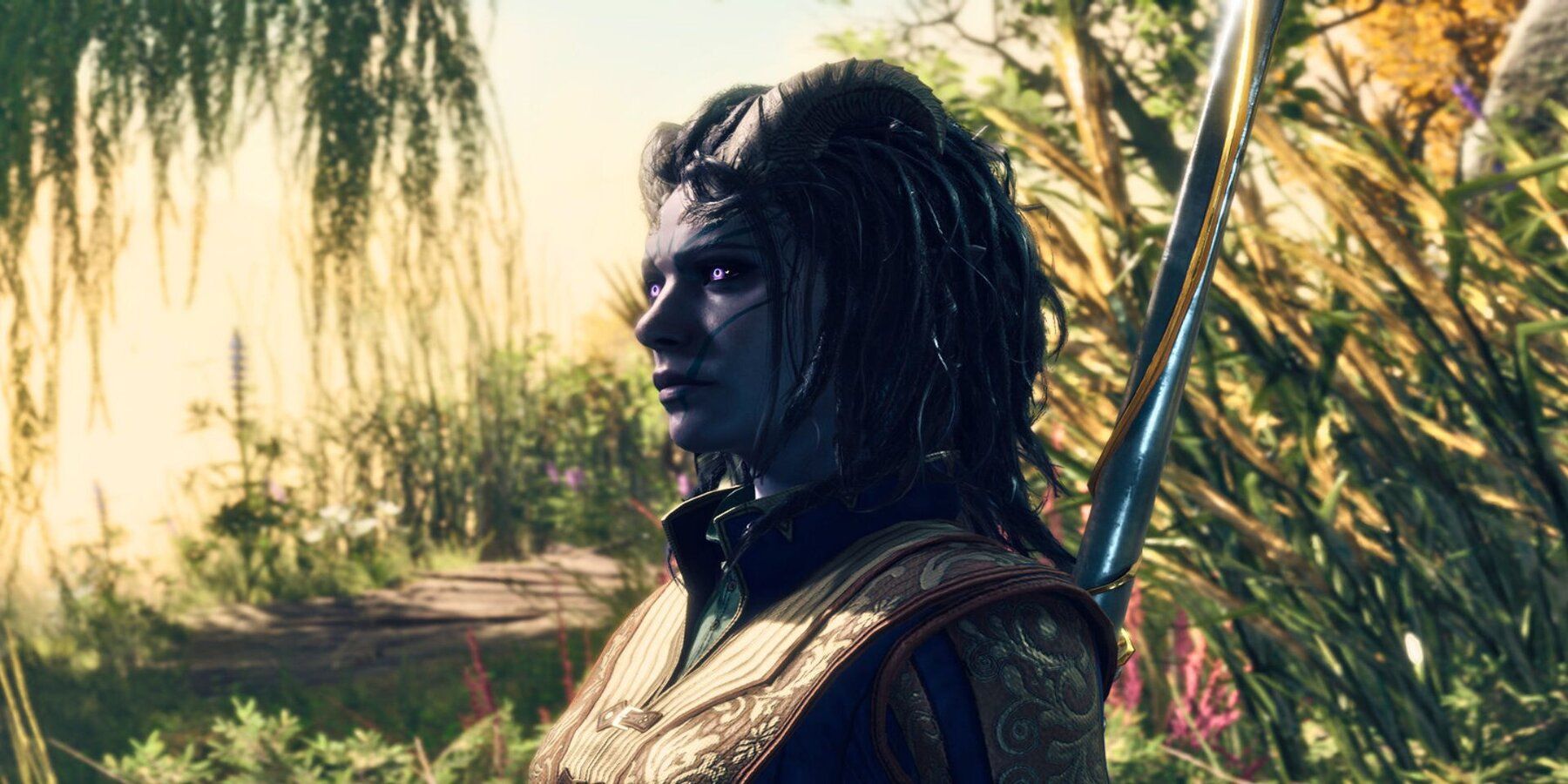 Highlights
Baldur's Gate 3 players can achieve a darker shade of black for their character's hair by selecting the "Greying" option and adjusting the sliders.
The game's character creator is highly expansive and allows for a personalized gaming experience with 11 playable races and numerous aesthetic choices.
Players can enhance their character's appearance with mods like Horns of Faerun or one that lets them play as a skeleton, adding further customization options.
A clever Baldur's Gate 3 player discovered an interesting trick that can be used in order to get a darker shade of black for their custom protagonist's hair in the character creation menu. It is no secret that there are many gamers who are fixated on the appearance of their playable characters, striving to personalize every aspect of their character's appearance from their hairstyle to their outfit. This is understandable, as ultimately every individual choice can lead to a higher level of gaming immersion. Thankfully, Baldur's Gate 3 is one of the many RPGs with great customization options available on the market.
Recently released on PC on August 3 after being in Early Access for almost three years, Baldur's Gate 3 quickly became one of the highest-rated PC games of all time. One of the biggest selling points of the game was the immense level of freedom granted to the players, which in turn leads to a highly personalized gaming experience. Featuring 11 different playable races, numerous subraces, and a plethora of other aesthetic choices, the game's character creator is incredibly expansive and powerful. That being said, it is certainly not perfect.
RELATED: Baldur's Gate 3 Players Are Extremely Impressed With One Surprising Detail
There are some Baldur's Gate 3 players who believe that the Black Neutral hair color setting found in the character creation menu is simply not as dark as it should be, and looks more like a shinier and darker shade of gray. Reddit user Haos12 decided to share a useful solution to the aforementioned problem. By simply selecting the "Greying" option found underneath "Hair Colour," then selecting the darkest shade of black and moving the "Greying Intensity" slider all the way up to 100, the playable character will be able to have proper dark hair.
As an extra tip for those wanting to make their Baldur's Gate 3 protagonist as unique-looking as possible, Haos12 also mentioned that it is also possible to add some stylish hair highlights by changing the character's original hair color after completing the previous step. By making use of these suggestions, BG3 players will hopefully be able to have an additional layer of freedom in designing their characters.
Those looking to further spice up their character's looks will probably be glad to hear that there are many available mods that improve the game's character creation, such as Horns of Faerun, a mod that adds unique horns to all the available races. There is even an unusual Baldur's Gate 3 mod that lets gamers play as a skeleton, a la Divinity: Original Sin 2.
Baldur's Gate 3 is currently available on PC and is slated to release on September 6 for PS5. An Xbox version is also in development.
MORE: Baldur's Gate 3's Success Proves 2023 is Already One of the Best Years in Gaming Even Without Starfield
#Baldurs #Gate #Customization #Trick #Character #Darker #Hair