While watching a spectacular show performed by the amazing Magician Lyney and his assistant Lynette, a tragedy occurs in Genshin Impact. Players are now racing the clock trying to collect evidence to prove the performers' innocence and reveal the location of the missing girl.
A new mechanic called Case Record is revealed when Travelers starts to collect clues in Genshin Impact. Every clue, whether it's major or minor is added to the Case Record to be studied later. Additionally, the Perception Skill is also added to pinpoint possible clues locations.
RELATED: Genshin Impact: Strongest Characters Based On Lore
How To Look For Clues Inside The Opera House In Genshin Impact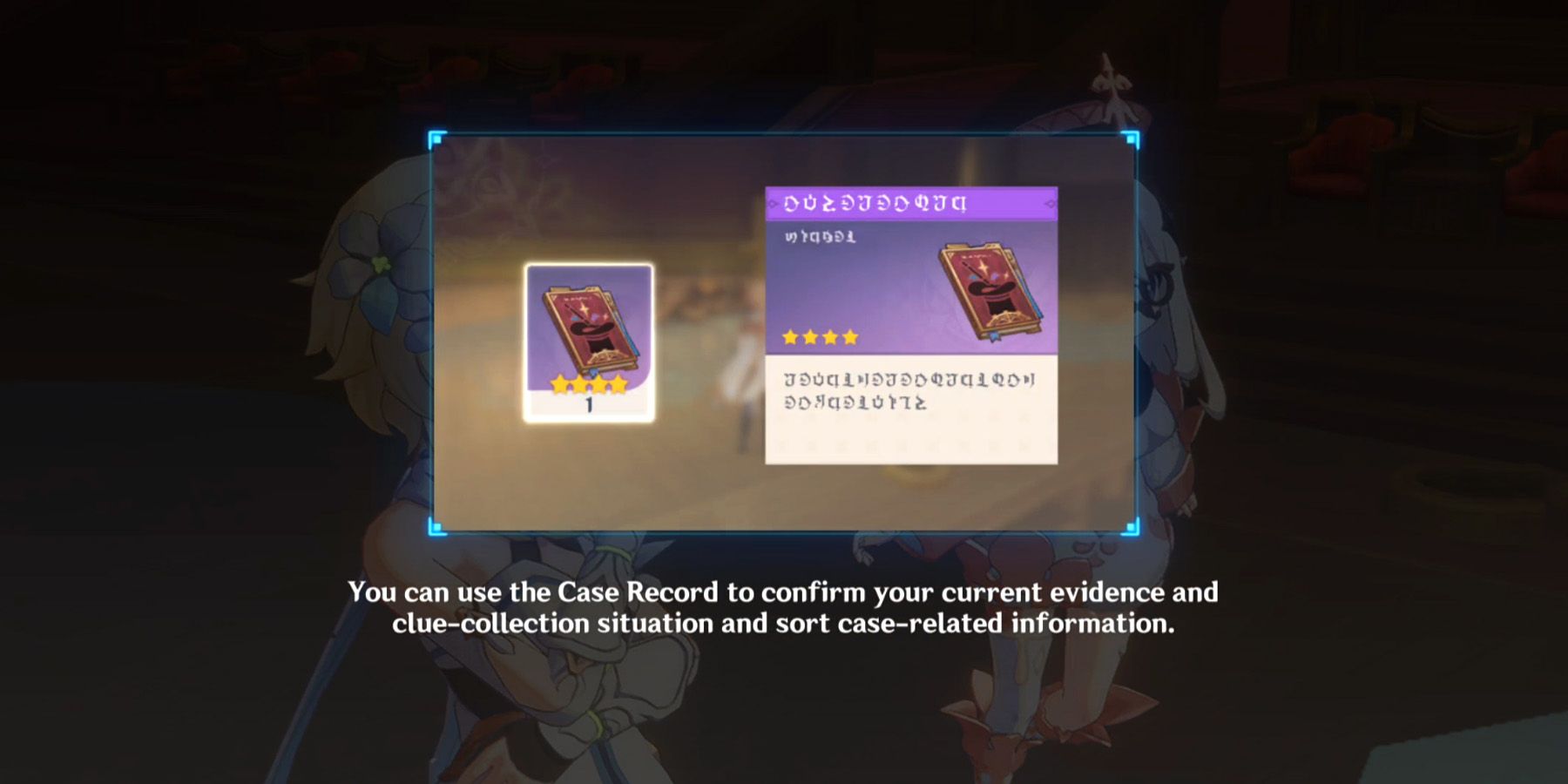 To look for clues inside the Opera House, players must speak with three specific characters in Genshin Impact. There are many other minor clues like the burned rope and the broken water tank, but Travelers must only talk with three NPCs to move forward with the Lies Cast Shadows Under Gathered Lights Quest.
Clue #1 – Random Number Selector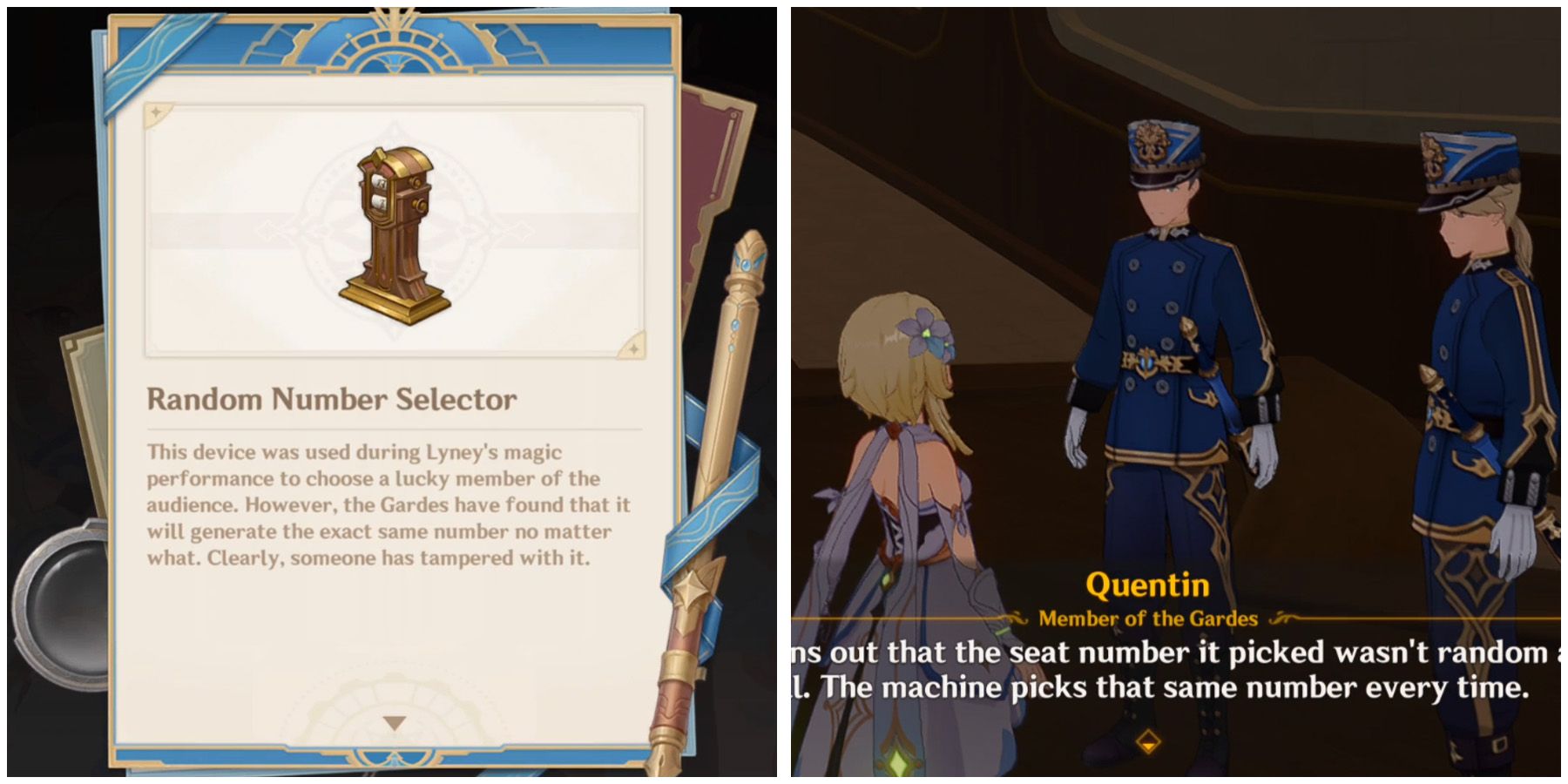 While on the stage, speak with Quentin who's standing on the side of the stage, next to Vaughn.
The Gardes reveal that the Random Number Selector that Lyney used to choose a lucky audience member was tempered to always land on the same number. Since it is known which seat belongs to whom, this clue highly raises suspicion toward the 5-Star Bow user in Genshin Impact, leading people to believe that Lyney is responsible for the crime.
Clue #2 – Strange Sound During The Magic Show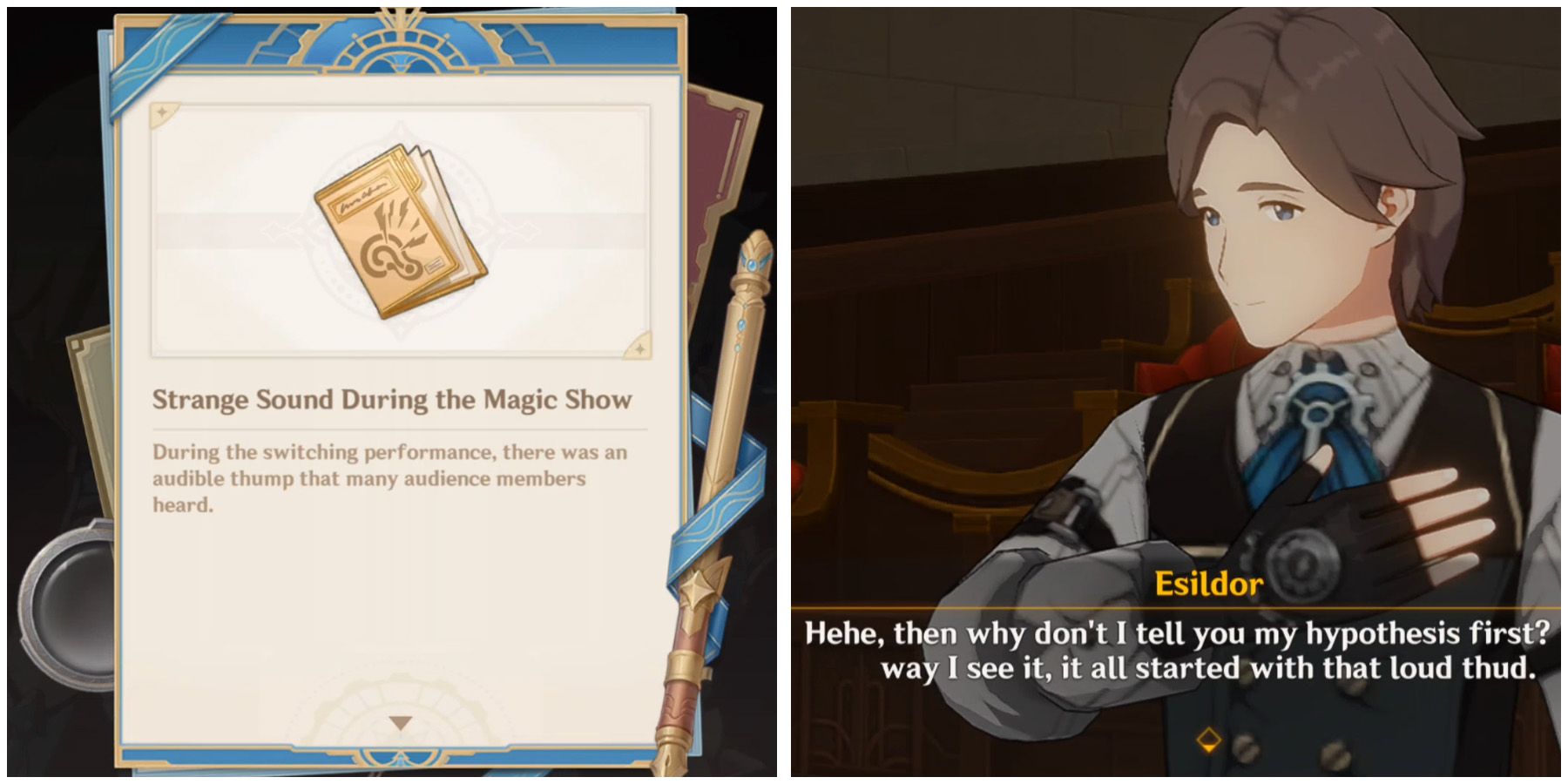 Walk to the audience seat and find Esildor. It appears that a loud thud was heard in the middle of the performance when Lyney was attempting to switch places with the missing audience member.
As Esildor said, many didn't mind the sound as they were entranced by the performance. But, the thud became a vital clue thanks to the crime.
Clue #3 – Entrances And Exits To The Opera House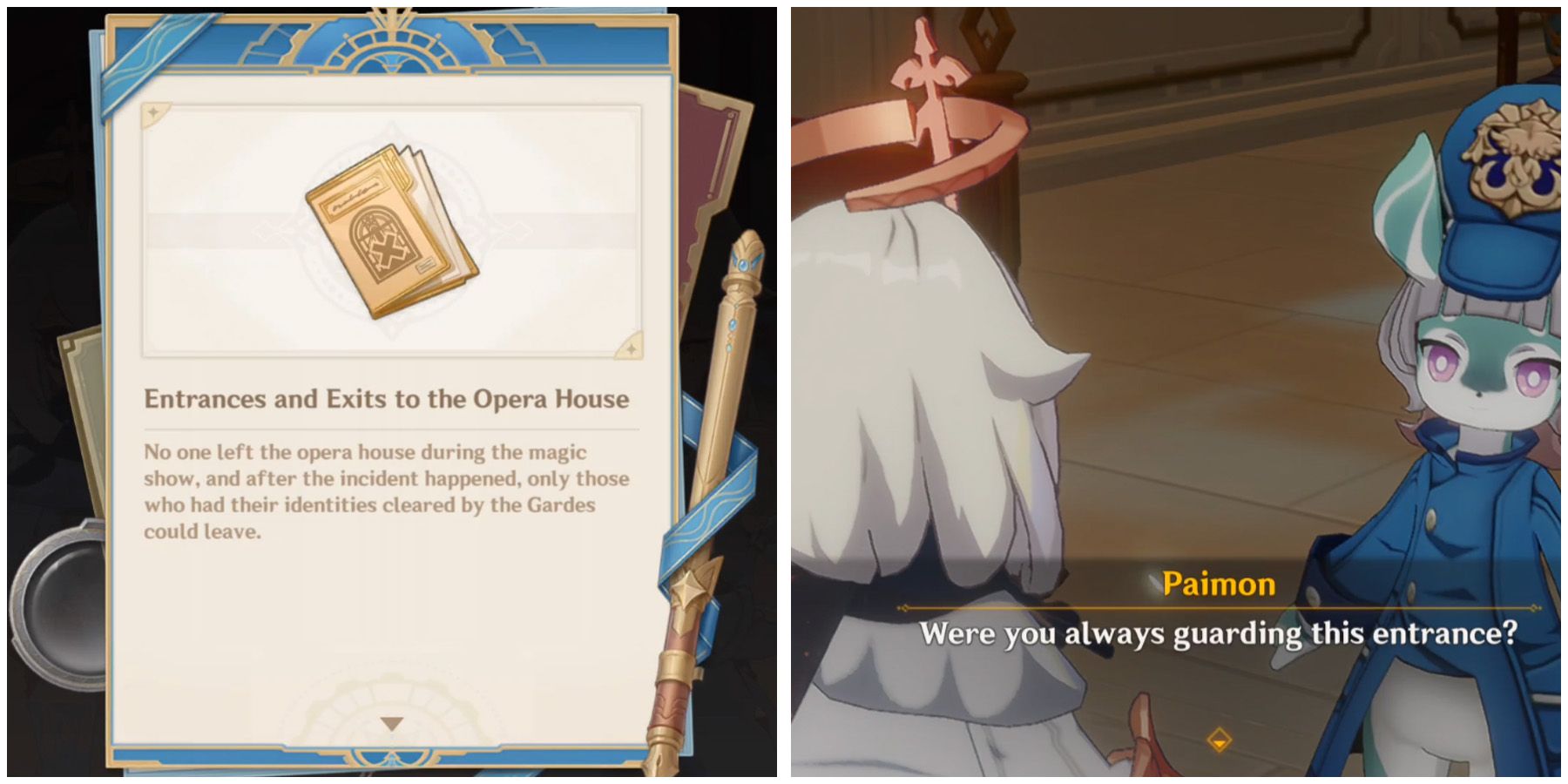 To get the final clue and trigger the next step in the Lies Cast Shadows Under Gathered Lights Quest in Genshin Impact, speak with Tristane the Melusine, a Member of the Gardes. From the main stage, head toward the Opera House's entrance and speak with Melusine.
Upon talking with the Garde, players conclude that it's impossible for anyone to leave or enter the theater during the performance. Additionally, the audience members who managed to leave after the Magic Show had their identity checked by Tristane who never left the post.
Once all three major clues are collected, Navia joins the group and the twins lead everyone underneath the theater and explain the mechanic behind the switching trick. The explanation provides Travelers with many crucial clues that will surely become handy when defending Lyney and Lynette.
Genshin Impact is now available on Mobile, PC, PS4, and PS5. A Switch version is in development.
MORE: Genshin Impact: The Tallest Playable Characters In The Game
#Clues #Opera #House #Lies #Cast #Shadows #Gathered #Lights