It's possible to play and enjoy Disney Lorcana without ever paying any mind to card rarity, but understanding it can be really helpful for players trying to get specific cards for their collection or for a specific deck. Rarity is a common feature in many trading card games, but whether players are new to the trading card game community or veteran players that are just curious to learn about the different rarity symbols in the game, a quick rundown can be helpful.
In The First Chapter of Disney Lorcana, there are 204 different cards, all of which are divided up between the six different rarity levels. Most cards fit into one of the first five rarity levels, Common, Uncommon, Rare, Super Rare, and Legendary, but certain secret cards have a special Enchanted Rarity instead. These are the most rare cards in the game, and therefore highly sought after.
RELATED: Disney Lorcana: Ink Types Explained
Disney Lorcana – Rarity Levels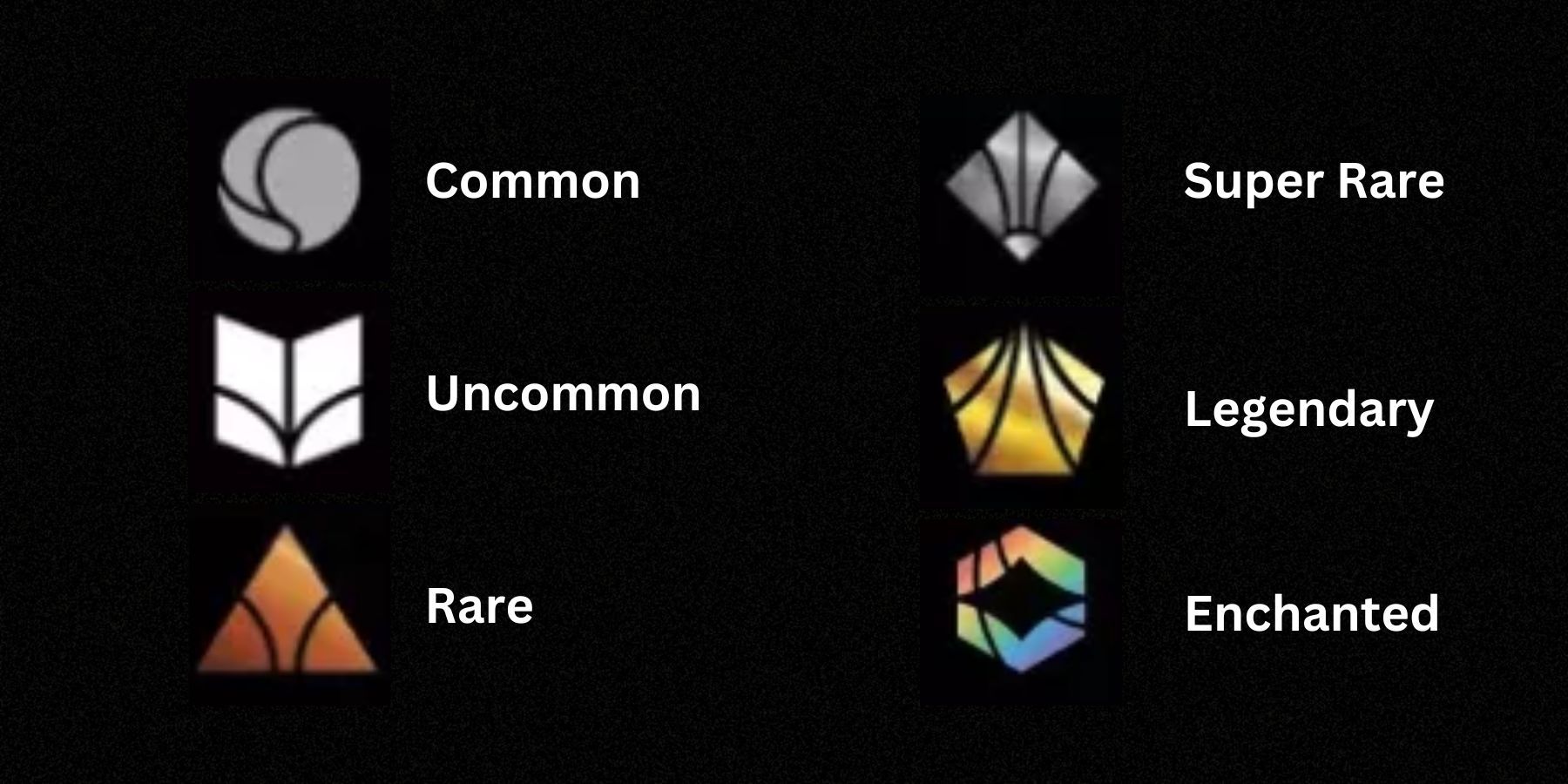 At a glance, rarity can simply be explained as an indicator that shows how difficult it is to obtain a card. Common cards are the most frequent that players will find in a booster pack, followed by Uncommon, Rare, Super Rare, and Legendary. In order to see the rarity of a certain card, players should look at the bottom of the card in the middle for one of the symbols in the image above.
The gray circle represents a Common card, the white book represents an Uncommon card, the bronze triangle represents a Rare card, the silver diamond represents a Super Rare card, and the gold pentagon represents a Legendary card. Enchanted Lorcana cards are shown by a rainbow colored hexagon and are special.
What's in a Booster Pack?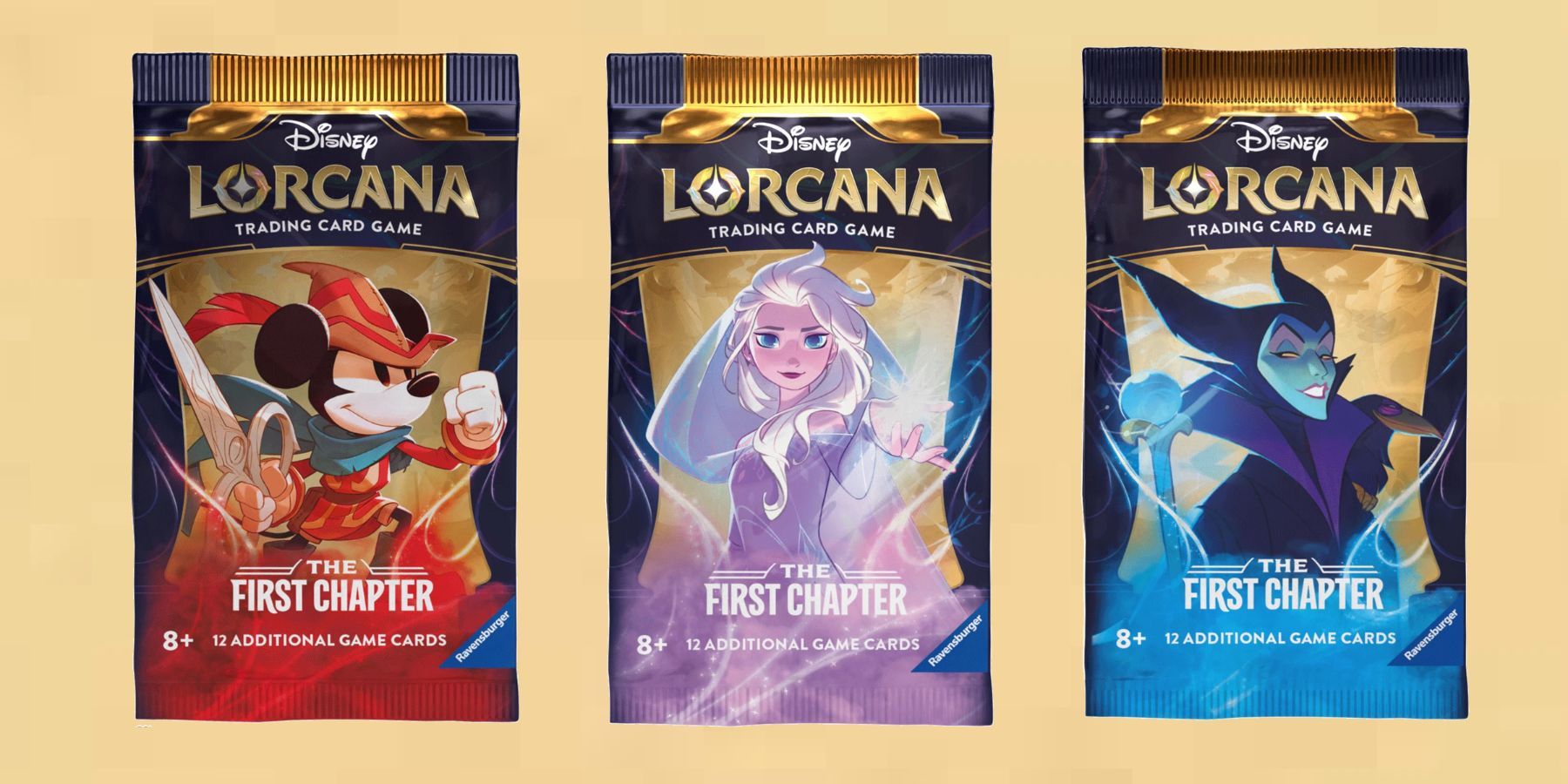 The reason rarity matters has nothing to do with deck building in Disney Lorcana or even gameplay, but rather it determines what cards players will get from a booster pack. Every booster pack contains the following:
6 Common Cards
3 Uncommon Cards
2 Rare or Better* Cards
1 Foil Card of any Rarity
The Rare or better cards have a chance of being Rare, Super Rare, or Legendary, but will never be Enchanted. Enchanted Cards instead can be found in the Foil Card slot.
What Are Foils and Enchanted Cards?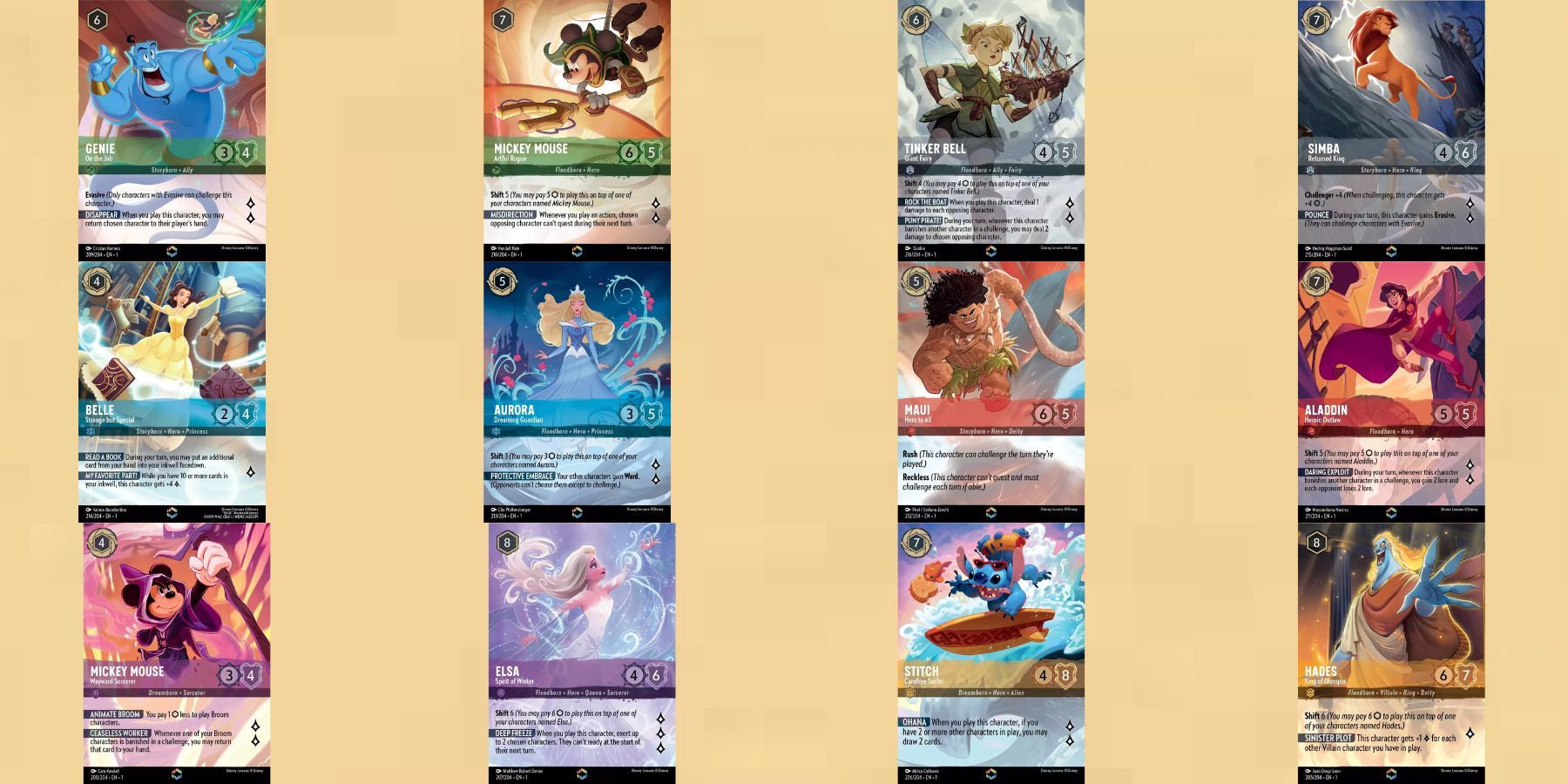 Foil cards are special cards that feature a metallic finish that makes them appear shinier. They function identically to their non-foiled counterparts, and every single one of Lorcana's 204 cards can be found in Foil or non-foil variants. Enchanted Cards are a unique type of Foil that feature different artwork. At present there are only 12 Enchanted Cards available to Lorcana players, those being:
Aladdin, Heroic Outlaw
Aurora, Dreaming Guardian
Belle, Strange But Special
Elsa, Spirit of Winter
Genie, On The Job
Hades, King of Olympus
Maui, Hero to All
Mickey Mouse, Artful Rogue
Simba, Returned King
Stitch, Carefree Surfer
Tinkerbell, Giant Fairy
Mickey Mouse, Wayward Sorcerer
Disney Lorcana releases on August 18th.
MORE: Disney Lorcana – All Three Starter Decks Explained
#Disney #Lorcana #Card #Rarity #Types #Explained