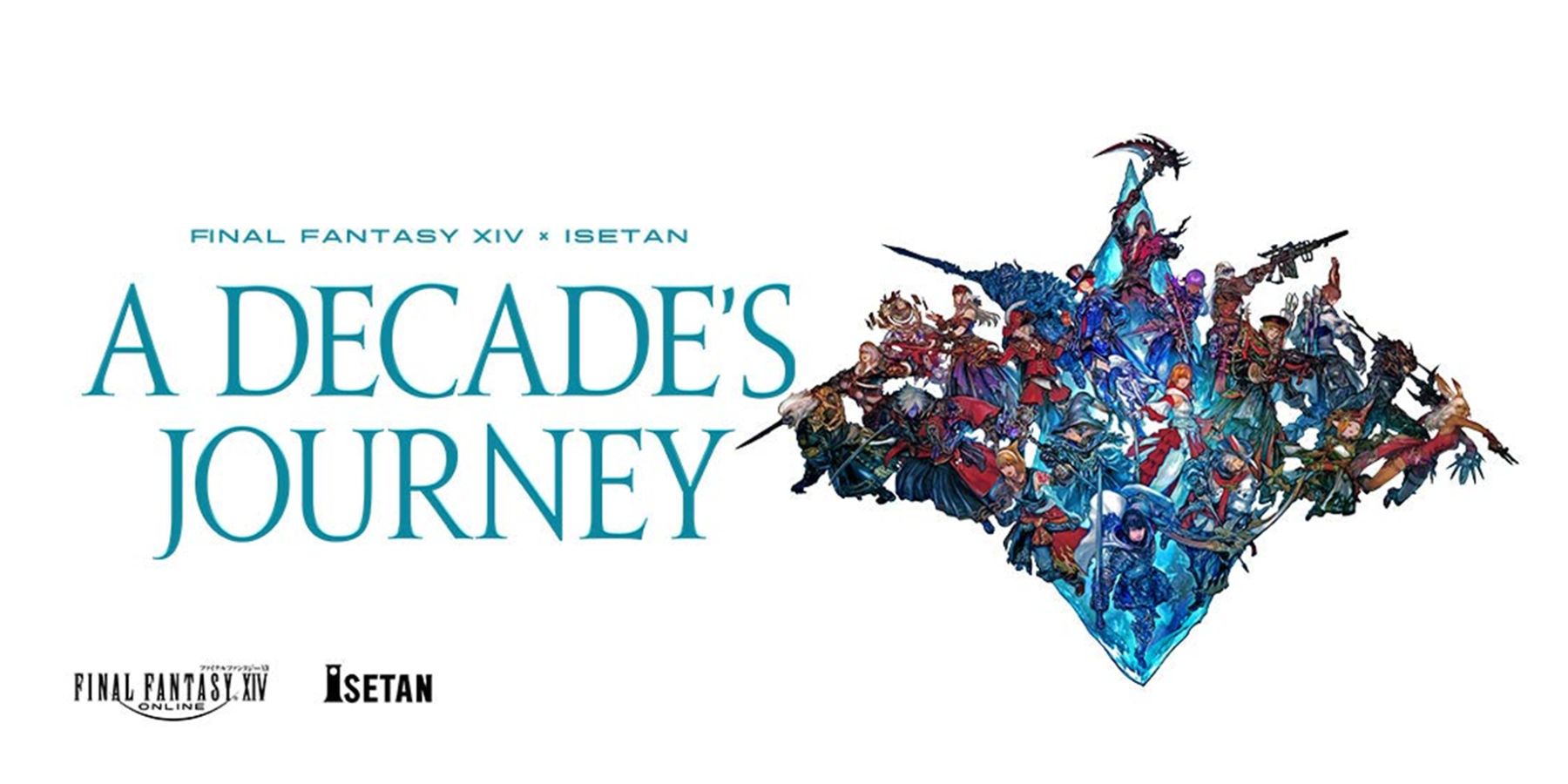 Highlights
Final Fantasy 14 is celebrating its 10th year anniversary with a collaboration with Isetan, a Japanese department store group.
The collaboration will feature a physical event in Japan where visitors can purchase Final Fantasy 14-themed products and enjoy themed food and drinks.
While the event is only happening in Japan, fans from around the world can still purchase merchandise through Isetan's online shop, which offers worldwide shipping.
Square Enix has just revealed that its Final Fantasy 14 10th year anniversary celebrations are continuing through a collaboration with Japanese department store group Isetan. Given the popularity and success of Final Fantasy 14 in Japan and around the world, it is not surprising for the company to host more festivities to honor the 10 years the MMORPG has been out in the market.
There have been a lot of activities and news about Final Fantasy 14 in the past few months. Recently, the MMORPG hosted the Las Vegas leg of the 2023 Final Fantasy 14 Fan Festival, which was the main platform for many major announcements. During the event, the upcoming expansion Dawntrail was announced, updates to the latest expansion Endwalker were also revealed, and the devs held interviews to discuss the behind-the-scenes and anticipated future of the game. Now, fans will have more reason to spend their money on FF14, especially since it is partnering with different brands for a variety of new products and merchandise.
RELATED: Final Fantasy 14 Dev Discusses Possibility of Anime or TV Series Based on MMORPG
According to Square Enix, a special collaboration between Final Fantasy 14 and Isetan, the largest department store group in Japan, will be happening this coming September 28, 2023 and ending on October 2, 2023. The reasons behind the partnership are to celebrate the 90th anniversary of Isetan's move from the Kanda area to the Shinjuku area and also mark the 10th anniversary of Final Fantasy 14: A Realm Reborn. The collaboration will have a physical event held at the 6th Floor Exhibition Hall of the Isetan Shinjuku Store Main Building in Japan, where visitors will be able to purchase collaboration products as well as eat or drink Final Fantasy 14-themed items.
Some of the lifestyle and home goods brands that will be part of the collaboration include FREDMore, H Tokyo, HARIO Lampwork Factory, Hydro Flask, Riedel, thermo mug, VOGUE JAPAN, ZIPPO, and more. While food brands like MORETHAN BAKERY, TEAPOND, Torahebi Coffee, and Nagahama Distillery will also offer themed goods. Given that some of these brands are somewhat high-end, they may offer some expensive Final Fantasy 14-themed products that fans will have to really shell out for.
Even though the physical event of the Final Fantasy 14 brand partnership with Isetan will only take place in Japan, the department store's online shop does offer worldwide shipping. This is definitely great news for all Final Fantasy 14 fans who want to get their hands on some branded merchandise designed after Square Enix's popular MMORPG.
Final Fantasy 14 is available now for PC, PS4, PS5, with an Xbox Series X/S version launching in Spring 2024.
MORE: Final Fantasy 14's Dawntrail Expansion Signals a Changing of the Guard
Source: Final Fantasy 14
#Final #Fantasy #Announces #10th #Anniversary #Merchandise