With a slew of great villains, gripping storytelling components, and an excellent combat system, the Batman Arkham series was bound to have some memorable boss fights. Batman is a superhero who is lucky enough to boast one of the best rogues galleries in all of comic book lore, so it opened the door for the people behind the games to get creative.
RELATED: Games That Replicate Batman Arkham's Combat, Ranked
Some of the boss fights were awesome because of the action, others were because of the plot twists, some were due to the puzzles that had to be solved, and a few combined them all. From Arkham Asylum to Arkham Knight, gamers were truly blessed with fantastic boss battles.
Updated on June 8, 2023, by Ritwik Mitra: The Batman Arkham series is one of the most important video game franchises of all time, with the first game single-handedly dispelling the notion that superhero video games are of a subpar quality to actual AAA titles. Rocksteady's work on this series had paid dividends, with the game's combat system being so revolutionary that many other titles already started aping it with varying degrees of success.
The mechanics of the game's combat system really shone during the title's boss fights, with the vast majority of encounters across the series being memorable spectacles that push the player's knowledge of the game to its very limits.
13
Electrocutioner – Arkham Origins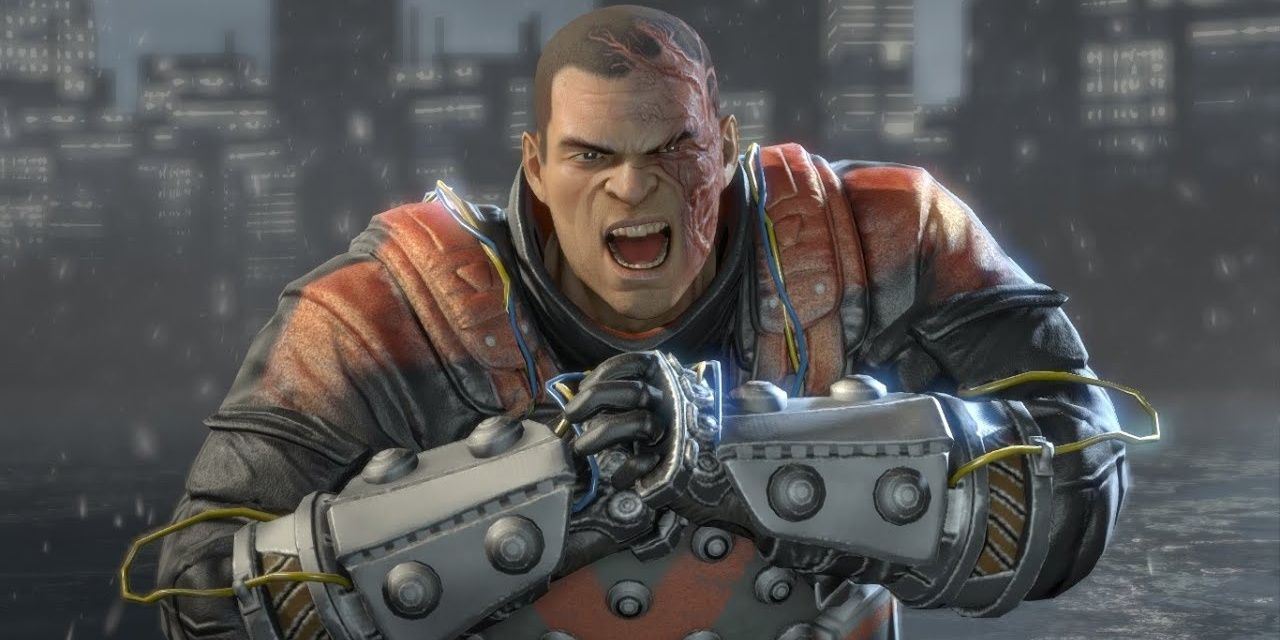 The Electrocutioner is easily one of the most unique boss fights in Arkham Origins. The game may have its fair share of flaws, but one thing players universally sang praises about was how this game is full to the brim with unique and engaging boss fights that push players to the very limit. Suffice it to say, most people felt like the Electrocutioner would also be a pretty tough enemy in this regard who could down Batman in a few shots and shock him to death.
So, it goes without saying that players simply couldn't stop laughing when all it took was a single punch to take down this threatening enemy. It's a moment that subverts expectations gracefully and serves as one of the many reasons why Arkham Origins is a great game that is overly hated by some.
12
Deadshot – Arkham Origins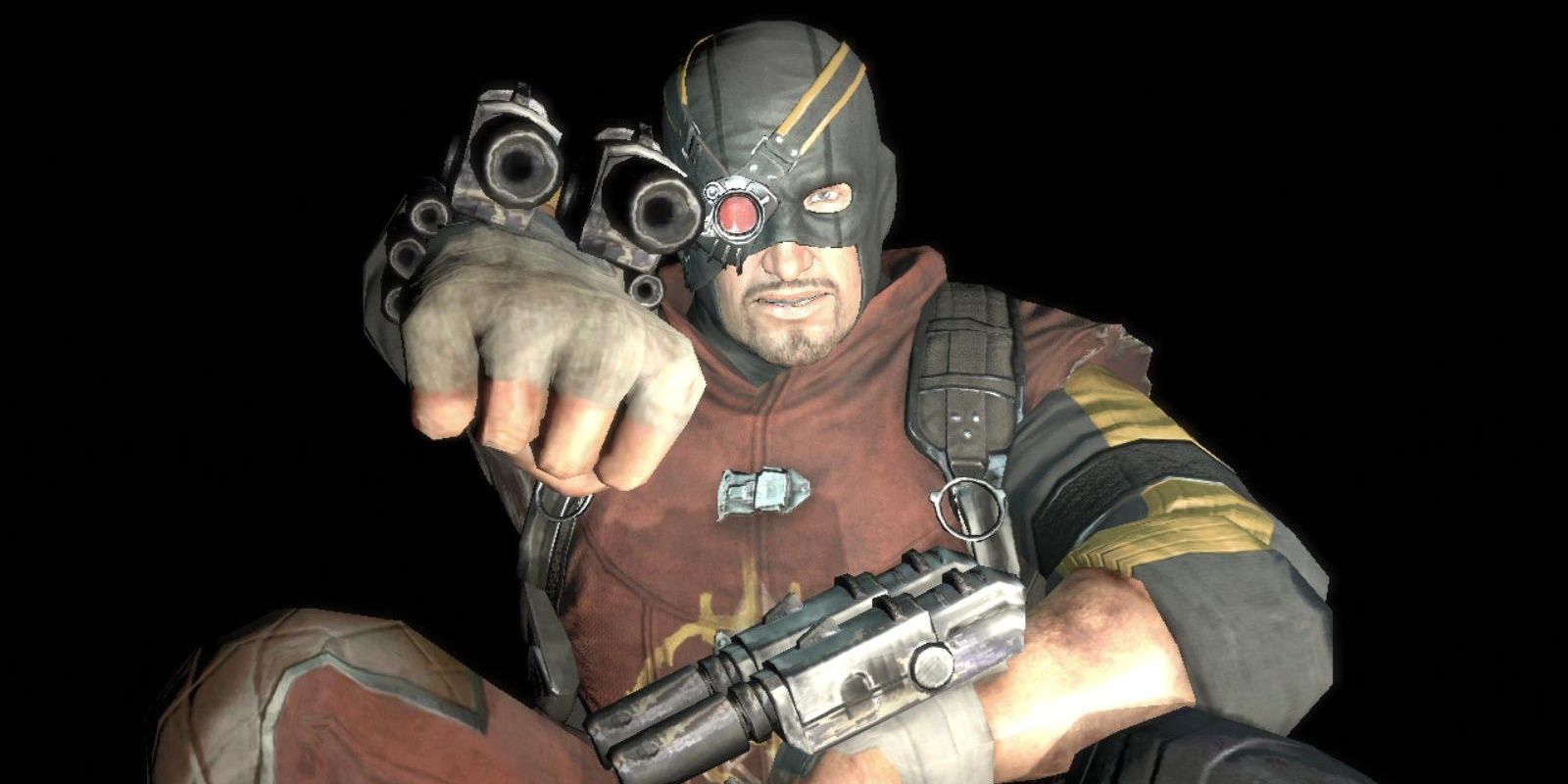 Deadshot is one of the most iconic DC villains of all time, and players were thrilled to see him making an appearance in Arkham Origins. The build-up to Batman's encounter against this foe is brilliant, showing just how accurate Deadshot really was. A single bullet was enough for him to cause a ton of damage and take out an entire helicopter!
Players have to engage with this man in a Predator encounter when Batman must take out his goons in a systematic manner before taking on Deadshot himself. This encounter is made even more tense by the fact that the goons have hostages, meaning that Batman must take the utmost care to not reveal himself if he doesn't want an innocent person to be shot down.
11
Mad Hatter – Arkham City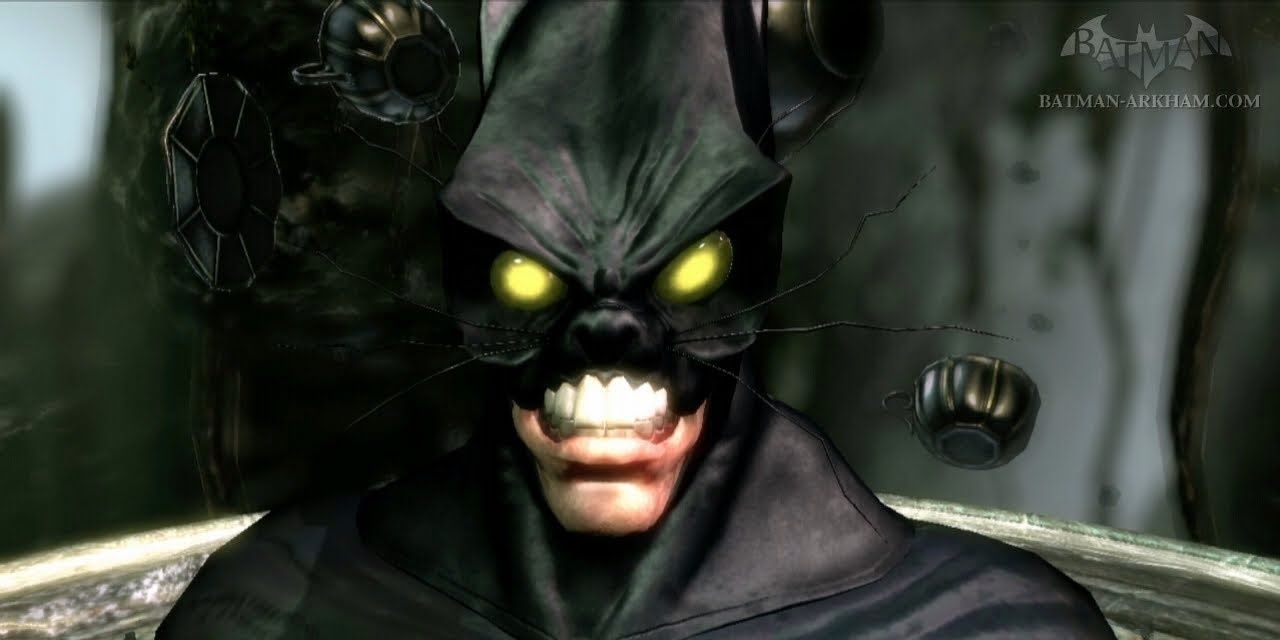 The fight against the Mad Hatter makes for one of the most unique encounters in Arkham City, with Batman being tricked into thinking that Alfred was contacting him before unknowingly injecting himself with a hypnotic serum made from this twisted criminal. This causes him to go on a drug-fuelled trip as the Mad Hatter tries to break into his mind using a special mask that made Batman look terrifying yet goofy at the same time.
RELATED: Things Batman: Arkham Knight Did Right (& Others That Were Disappointing)
Of course, someone like Batman would easily break through such pedestrian attempts to hypnotize him, and he wastes no time in taking out the Mad Hatter's brainwashed goons before beating up the villain himself. Some people may not consider this encounter to not be a boss fight per se, but it's such a unique battle that it certainly deserves a mention of its own.
10
Bane – Arkham Origins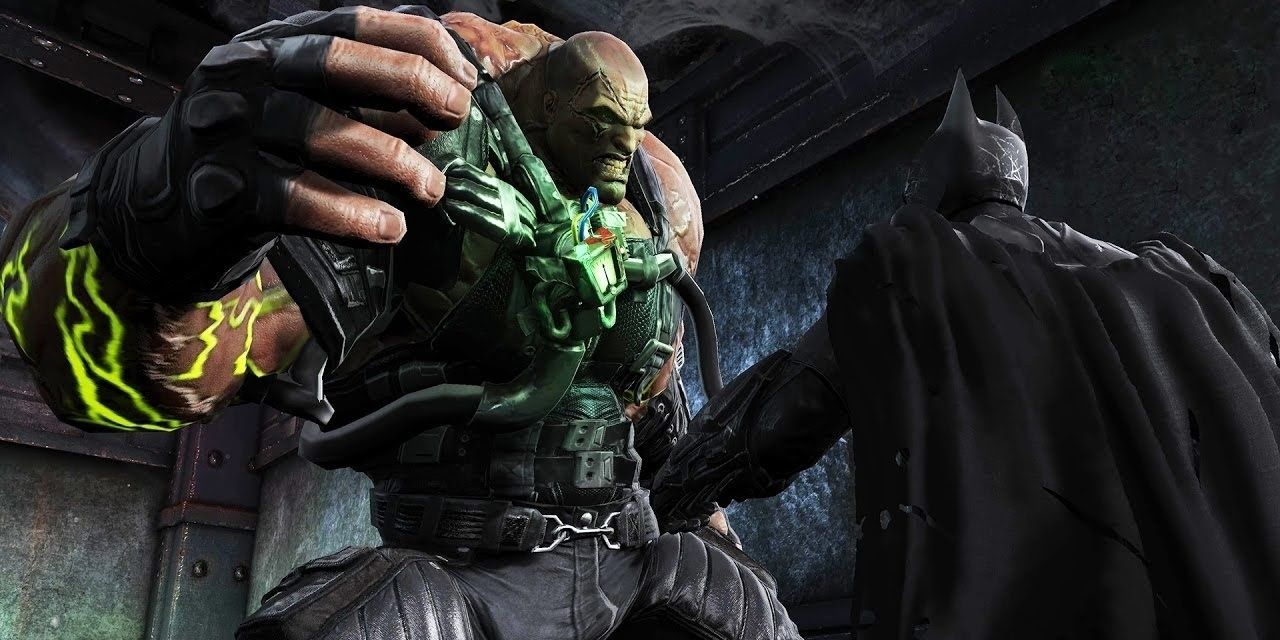 Considering Bane's rise to prominence thanks to The Dark Knight Rises, it was surprising to see him take something of a backseat in Arkham Asylum and Arkham City. His boss fight in Arkham Asylum is supremely lackluster. Thankfully, that was rectified when Arkham Origins rolled around.
Bane takes an experimental version of venom that makes him strong enough to defeat Batman in a single punch. That adds to the tension of this encounter. The player must rely on stealth, especially with x-ray vision not working. It takes wits to best Bane with a sneaky move.
9
Killer Croc – Arkham Asylum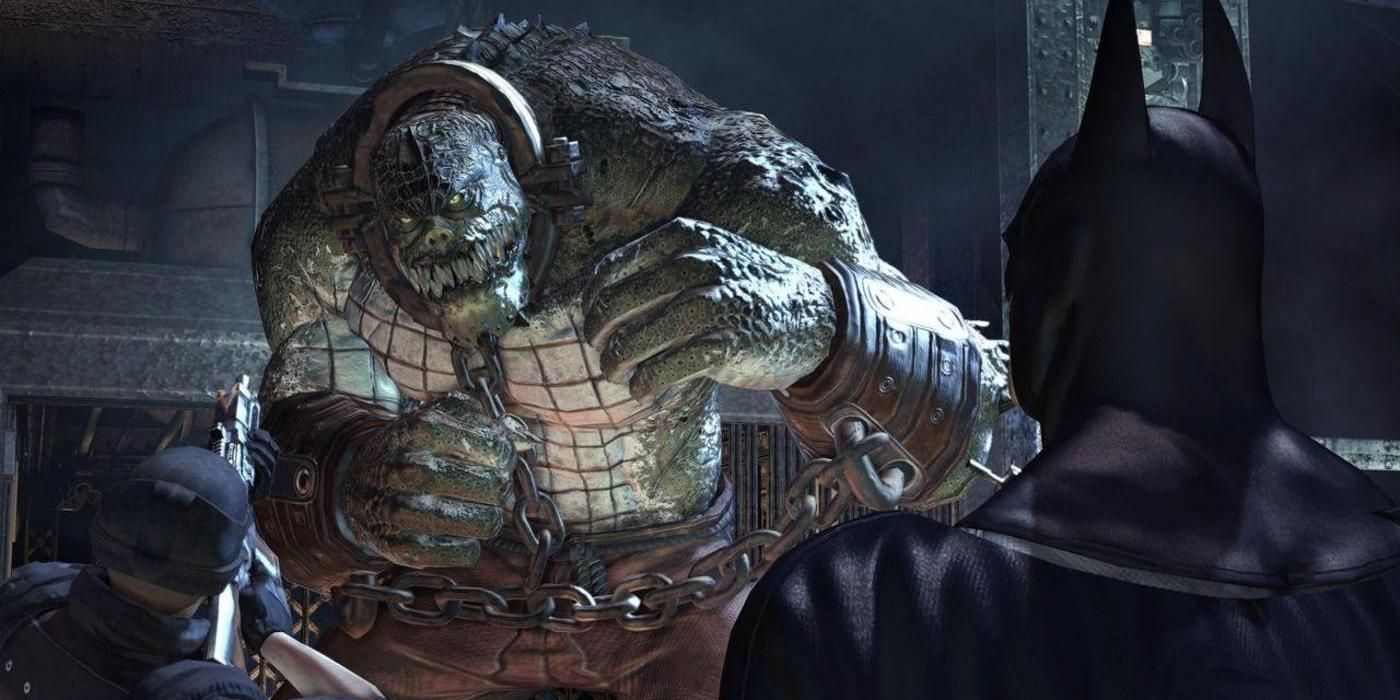 There are moments in video games when a single look at an opponent will let players know that they're in for a hell of a fight. That was the case when players came across Killer Croc in Arkham Asylum. What helps this fight stand out from the rest is that Batman feels like the hunter. Killer Croc is often hidden and players must brave it all with him lurking.
Batman is there to collect spores but Killer Croc is hanging around, lying in wait. If Batman moves too quickly then they'll alert him, which is dangerous. It works similarly to the Bane fight because it's just a tense situation where players always feel like they're on the cusp of a game over. Some well-placed explosive gel is the answer to this one.
8
Ra's al Ghul – Arkham City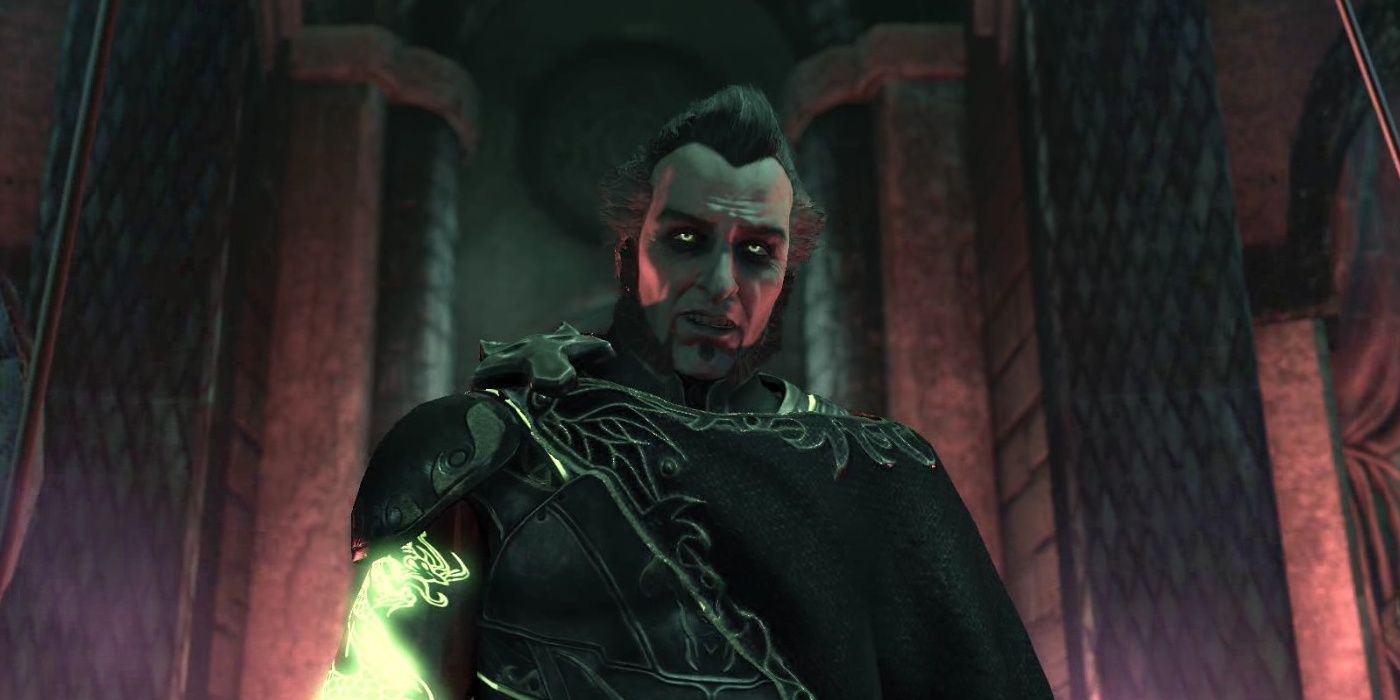 Ra's al Ghul has quite an interesting plan throughout Arkham City. He wants Batman to ultimately kill him and take his place. Of course, anyone who knows Batman understands that murder isn't something that he does, meaning his fight with Ra's sees him trying not to kill him.
RELATED: Batman Arkham: The Best Suits In The Series, Ranked
That makes for one of the more unique clashes throughout the franchise. It delivers in terms of hand-to-hand combat but also has plenty of twists. From Ra's attacking from the shadows to the giant sand demon that he brings into play to a hostage situation with his daughter, the fight challenges every skill of the player.
7
Firefly – Arkham Origins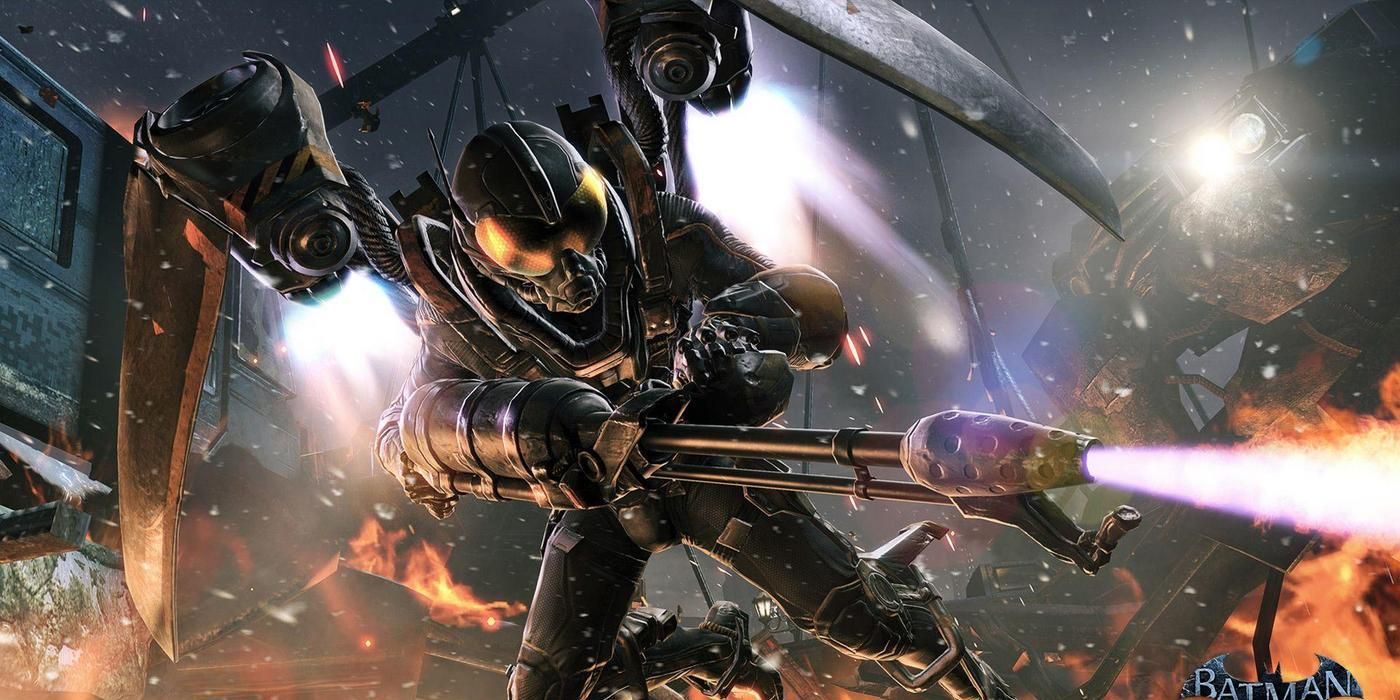 It needs to be specified that this covers Arkham Origins. The Firefly fight during Arkham Knight is easily forgettable. This one used everything that makes Firefly a threat. He pretty much burns the entire setting, including a bridge. The player's goal is to shut down his jetpack.
That makes this another case where Batman has to rely on his patience and precision. Players need to dodge and attack like their life depends on it, which is precisely the kind of intensity a gamer wants from a boss fight.
6
Poison Ivy – Arkham Asylum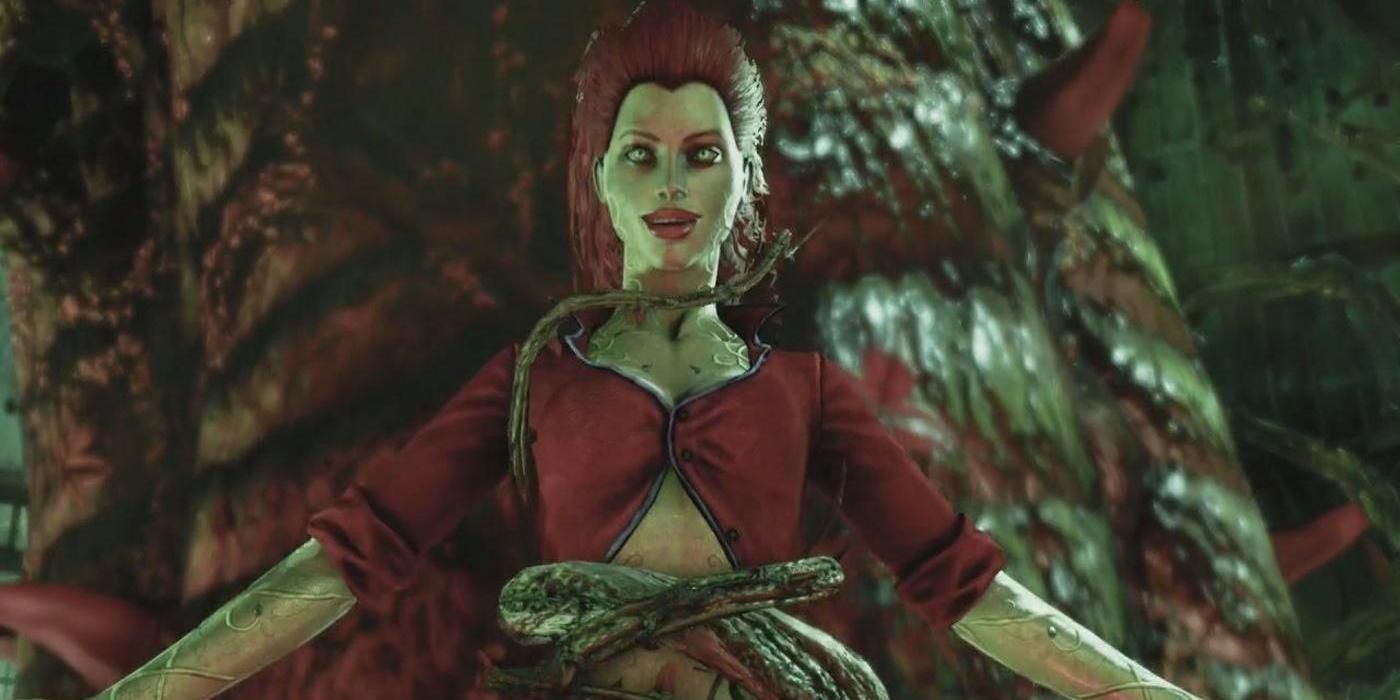 While there are some boss fights that are ultimately a lot more interesting and unique than this one, almost none are more difficult. It can be frustrating to avoid attacks from toxic spores, Poison Ivy's vines, and her henchmen. Players have to be on their toes at all times.
With the entire landscape covered in plants, Ivy has a clear advantage. Again, this isn't the most interesting fight and it doesn't mark a major change in the story. It's just really tough to get past and that can sometimes be enough to make for a great boss.
5
Solomon Grundy – Arkham City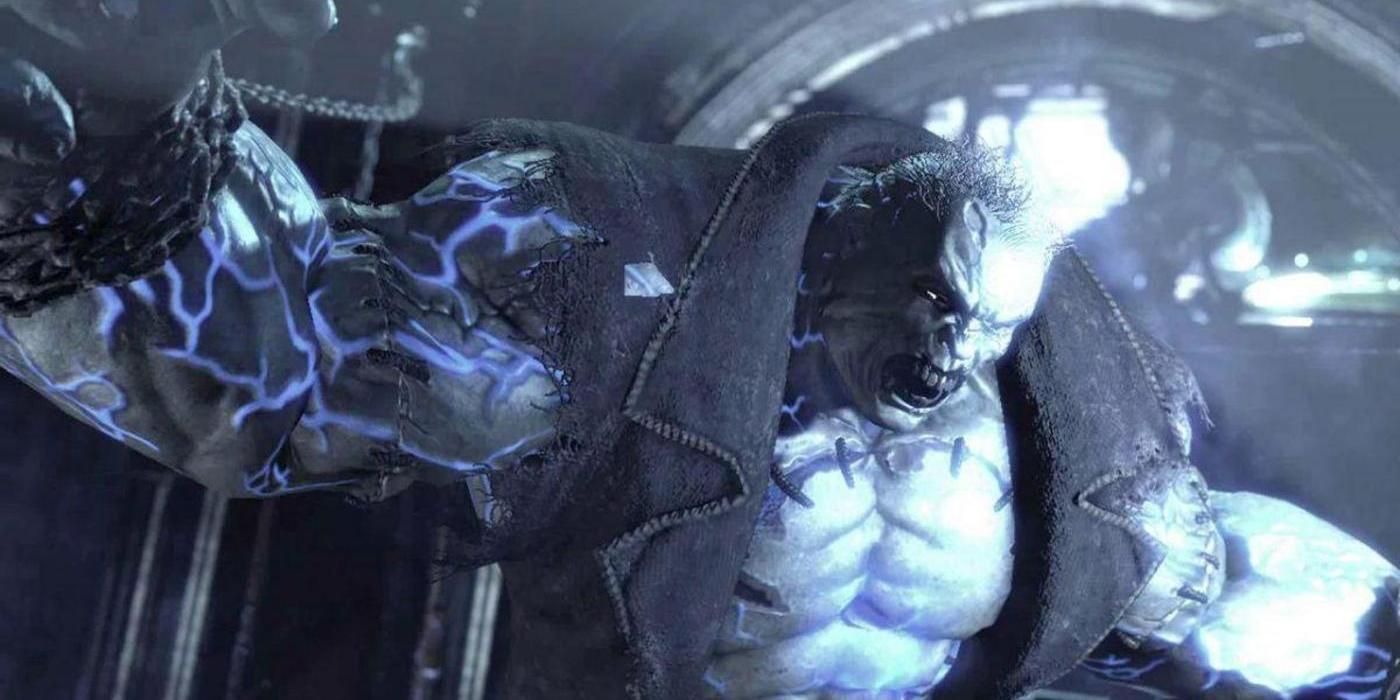 One of the best things about the fights in this series is the buildup. Getting to this encounter is tremendous. Just when players think they've finally bested The Penguin, he has one final trick up his sleeve. It's the arrival of the unkillable, immortal monster, Solomon Grundy.
This is a fight that makes players pay attention to everything. Batman can't overcome Grundy physically, so he has to find openings, cut off his power source, and time everything perfectly to best him. It's incredibly rewarding once players accomplish all of this and take down Grundy once and for all.
4
Scarecrow – Arkham Asylum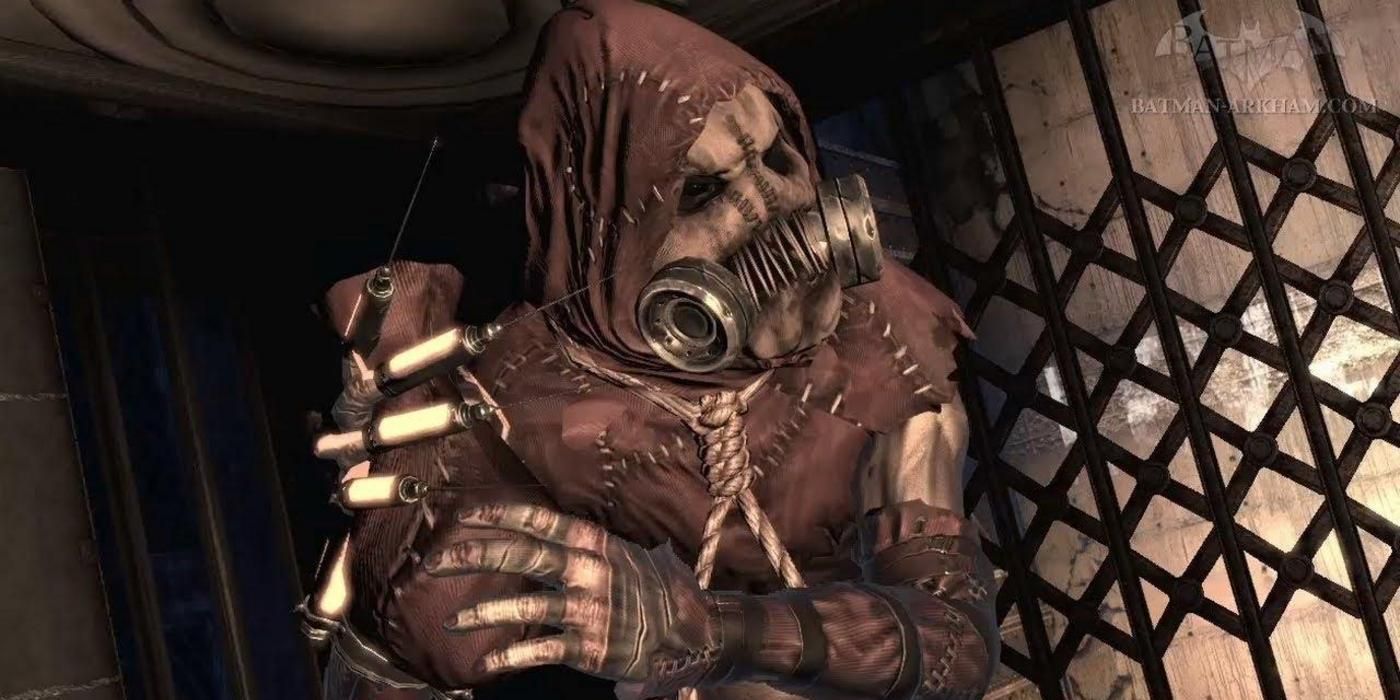 Although Scarecrow ended up being the main antagonist of Arkham Knight, it was his confrontation with Batman in Arkham Asylum that steals the show. That's because the game was smart enough to go all-in with how much Scarecrow was able to mess with the player at every step of the way.
RELATED: Ranking The Best Batman Video Games Of All Time
There are all sorts of visions, including an appearance from Bruce Wayne's parents. It gets truly trippy when players are sent to the beginning of the game, except now Joker is driving the Batmobile and Batman is the one who gets locked up. A lot of it worked along the lines of what Psycho Mantis did in Metal Gear Solid, with the fourth-wall breaks being especially memorable in this regard.
3
Deathstroke – Arkham Origins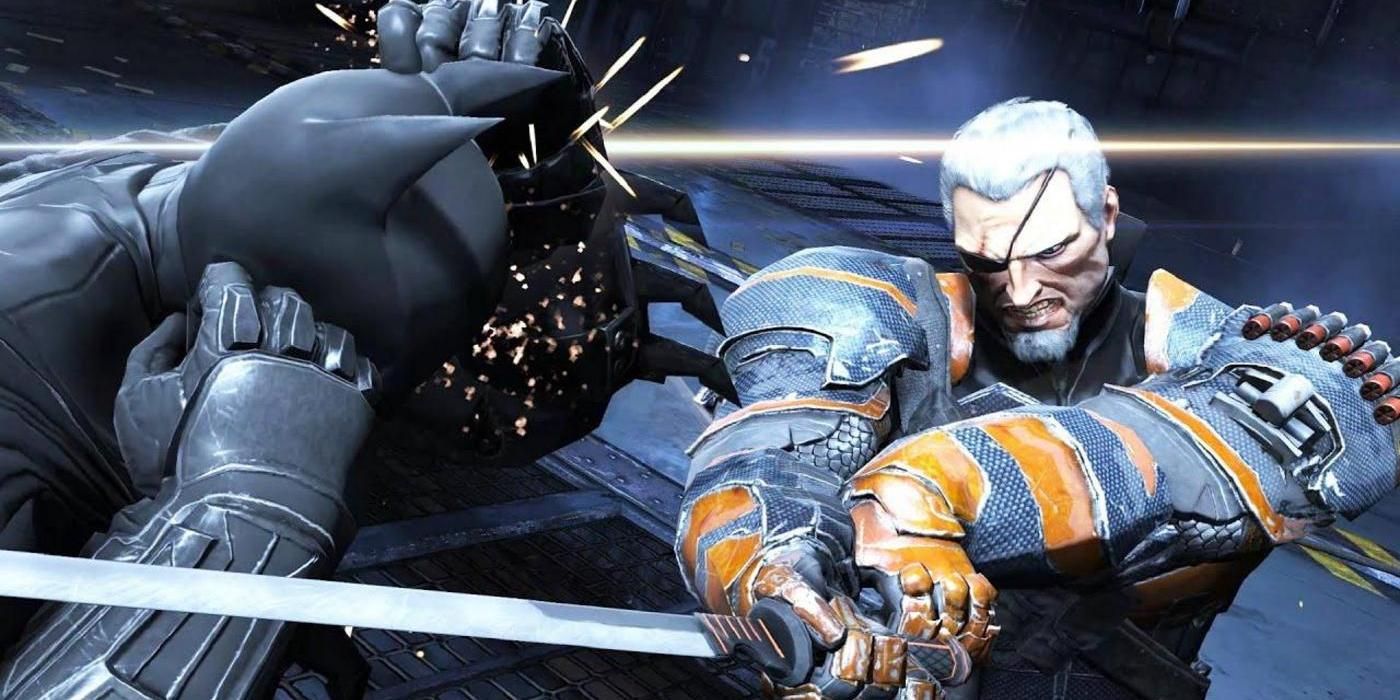 Arkham Origins was met with the worst reviews of the series. While Arkham Knight is considered the superior game, it didn't have boss fights nearly as good as Arkham Origins. This clash with Deathstroke is all the proof player need of how this game shone in that department.
Instead of being a fight with some superpowered being or someone with a special weapon, this is just two tough dudes going at it. Players love the experience of Batman fighting Deathstroke in hand-to-hand combat to see who is better. There are no tricks here — players just have to weather his onslaught, take down his defenses, and emerge victorious in a grueling battle.
2
Clayface – Arkham City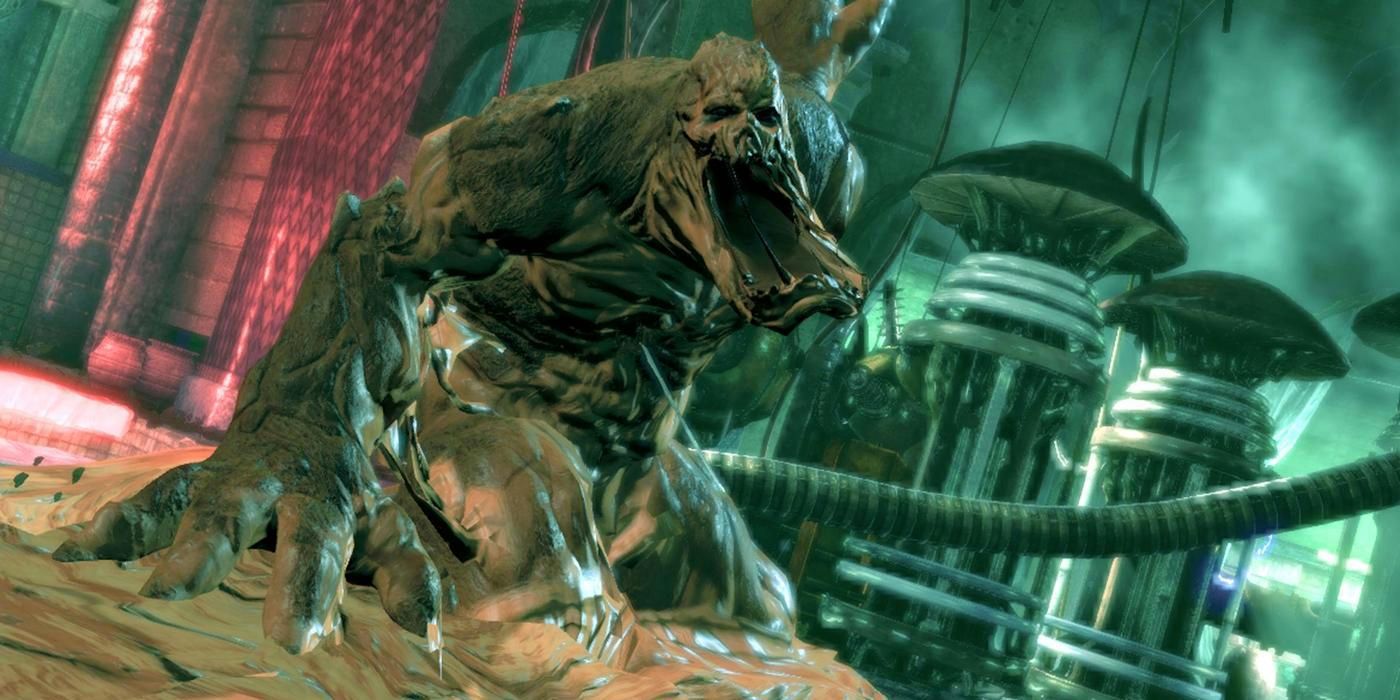 Arkham City has one of the best plot twists in gaming. The Joker players have been dealing with throughout the game was actually Clayface in disguise, with the real Joker dying following the debilitating effects of the Titan Serum that he injected himself with in the first game. There's also Batman's love getting killed in front of him. In terms of story beats, this is easily the best.
The fight itself is also pretty great. As things enter the room with the Lazarus Pit, it becomes awesome. Batman gets to wield Talia al Ghul's katana to take down Clayface. There aren't many things more awesome than Batman with a sword.
1
Mr. Freeze – Arkham City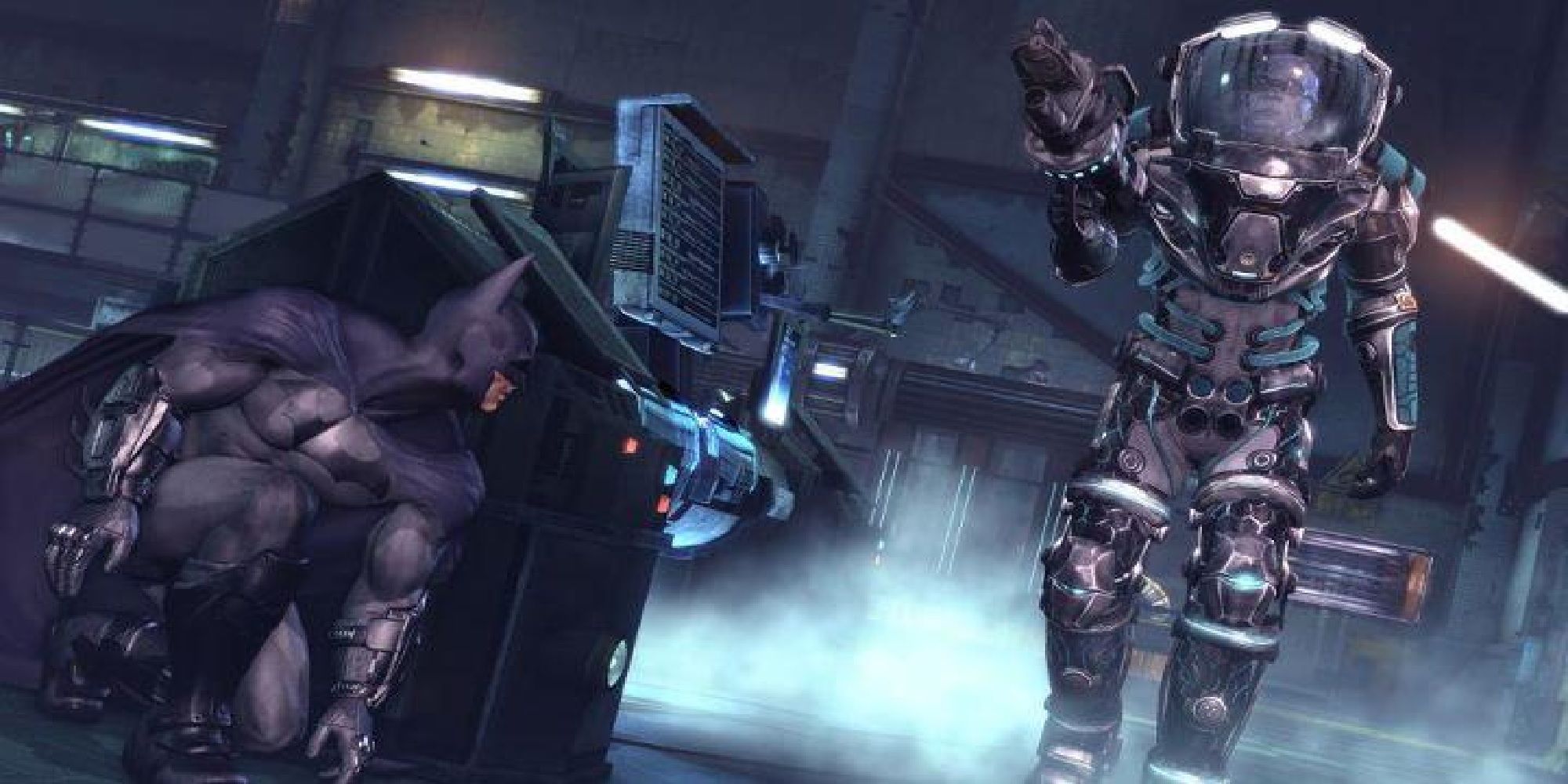 If there was ever a boss battle held in high regard, it is this one. The fight with Mr. Freeze in Arkham City is one of the game's most memorable moments. First, there's a ton of emotion involved when players consider the story behind why Mr. Freeze is doing his villainous acts.
The fight itself is great because players have to use everything they've learned to that point. It also becomes increasingly tough because each time Batman finds a way to damage him while stealthing around, he eliminates that option and forces players to try out a different approach instead. It keeps things fresh for the entire duration of the encounter and is widely considered to be one of the best boss fights in the entire series.
Batman: Arkham Knight is available on PS4, Xbox One, and PC.
MORE: The Best Villains In The Batman Arkham Series, Ranked
#Boss #Fights #Batman #Arkham #Series #Ranked