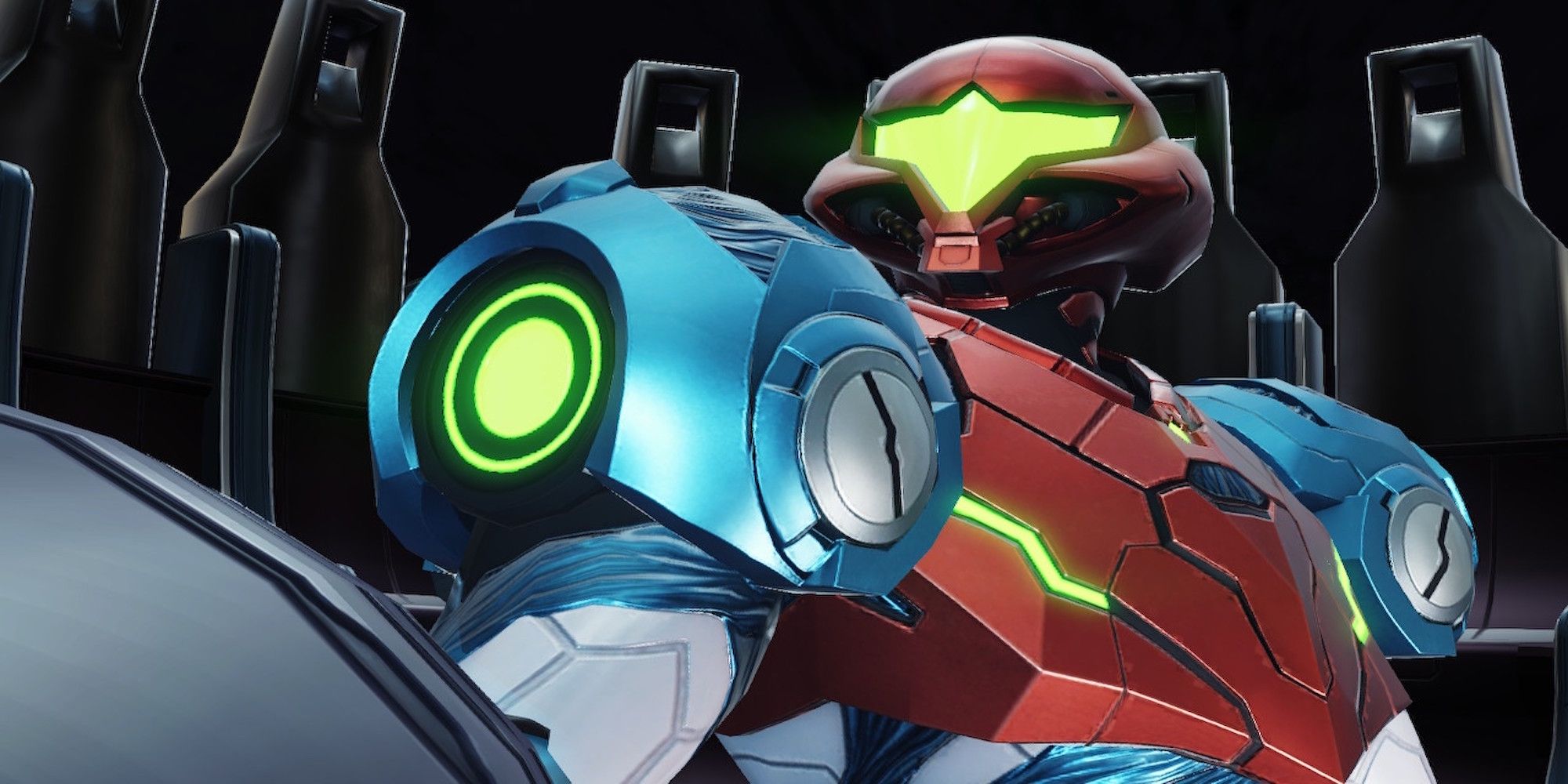 Although the Metroid franchise did not make any appearances at Summer Game Fest, Metroid Dread has been dragged into a debate it really doesn't belong in. Namely, two games revealed at the showcase, Sonic Superstars and Prince of Persia: The Lost Crown, have raised a topical debate: should 2D games have full price tags on them?
In a way, Metroid Dread makes sense as part of this debate and can be used to defend these titles, though it has errantly caught a few strays in the process as well. It is an excellent 2D game that anyone would be smart to say is worth the full price tag. Not only was it fun and innovative, but it brought activity to a dormant franchise and closed a longstanding chapter. The thing is, it's a Nintendo Switch exclusive that launched back in 2021, whereas these are two upcoming multiplat titles. Furthermore, the definition of "full-priced game" has shifted to some degree over the past few years, so Metroid Dread's involvement is a little odd.
RELATED: Prince of Persia: The Lost Crown Trailer Flooded with Dislikes
2D Games Are Worth the Cost
While some comments have implied that these games are just following Metroid Dread when they aren't (and as if that were a bad thing), others have used it to defend 2D games. In short, a similar debate reared its head when Metroid Dread was announced, but the solid reviews put that to rest quickly. It remains to be seen how Sonic Superstars and Prince of Persia are received, but ultimately, the same logic could track. Whether it's 2D, 3D, VR, or something else entirely, a good game is a good game and well worth the price tag.
Metroid Dread did release around the time several publishers began pushing for $70 games, but many more have since then too. The catch here is that the industry has still yet to adopt a full-blown $70 price tag, and that's truly remarkable. It's been said time and again how much more expensive games would be if adjusted for inflation since the $60 price tag first started, so any game is arguably a steal at this price. That doesn't always mean it's affordable, but they certainly wouldn't be if every game cost over a hundred dollars.
2D games will always be worth the price because, remade or old, they bank on Nostalgia. Metroid Dread did, and it bolstered hope for Metroid Prime 4 alongside the first game's remaster. Sonic Superstars is reaching back in its history, while moving forward with games like Sonic Frontiers. Prince of Persia: The Lost Crown is a throwback to the 2D PoP games, while its future remains uncertain. Each of these are banking on nostalgia, and nostalgia wins in the gaming industry. It's at least one major reason remasters and remakes seem constant, and while some may dislike that element, the fact is history and nostalgia are important to the industry. 2D plays a role in that, and with each of these titles honoring this history in new and old ways, it bodes well for future games.
Furthermore, it's not like 2D games releasing at full price is anything new either. There's a huge market for them. Perhaps most are not as rampant or as dominant as "nostalgia-sellers" as remasters and remakes, but there are plenty of folks excited about these titles regardless of the price tag. For those and for those excited about the life of these franchises, the price tag doesn't seem like a make-or-break deal. The quality of the title will be the final determiner for these games, just as it was for Metroid Dread, but there's little doubt this debate will rear its head again at the next major 2D game.
Metroid Dread is available now on Nintendo Switch.
MORE: Sonic Superstars Title Screen Could Be Teasing a Fifth Character
#Metroid #Dread #Catching #Strays #Online #Game #Debate