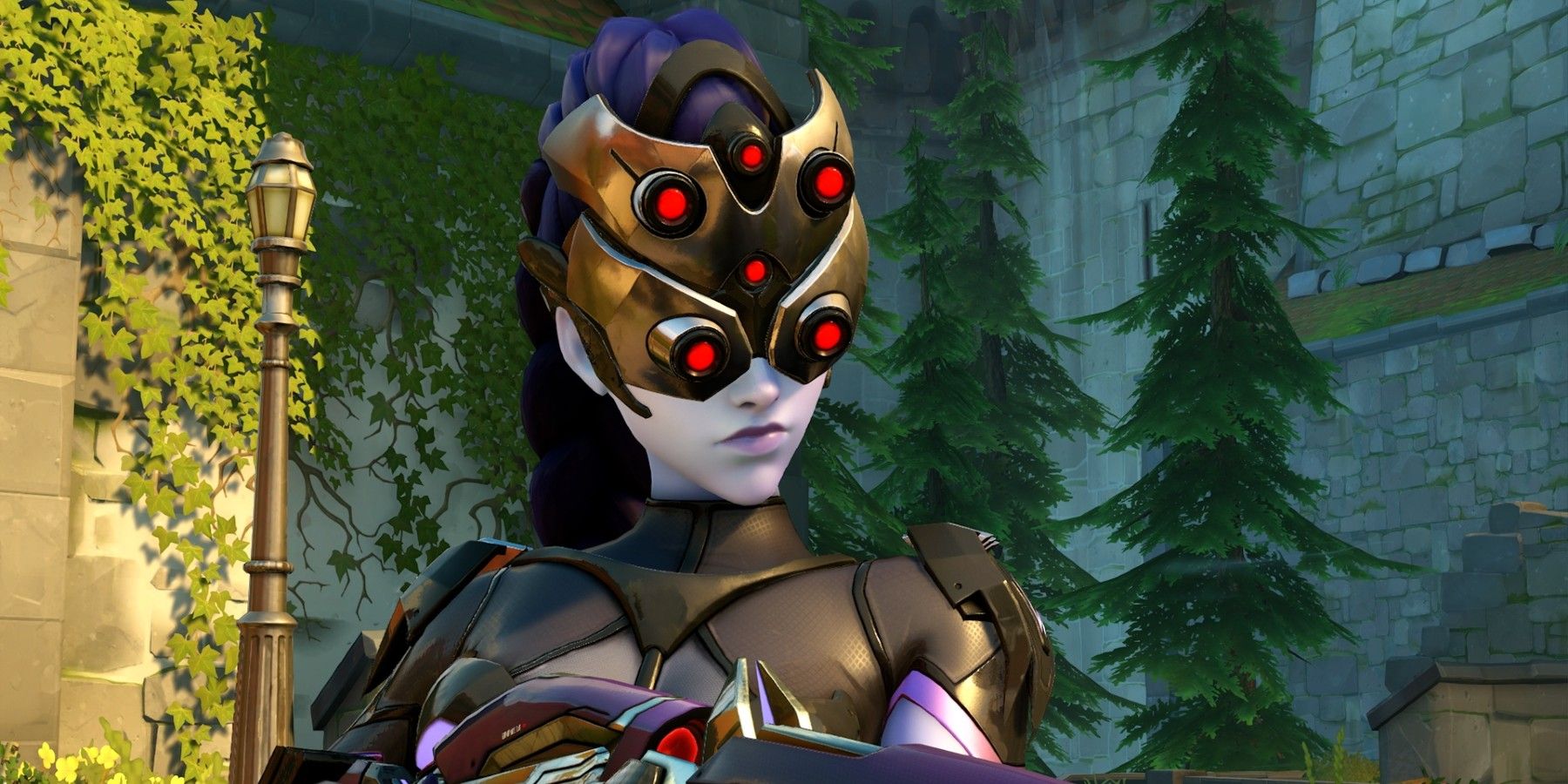 Skins have always been a crucial part of Overwatch 2 in the eyes of many fans, and one particularly lucky member of the community has stumbled across a game code from Goodwill that permits access to a rare Widowmaker skin. The scene regarding cosmetics has shifted substantially in Overwatch 2, with the new shop feature garnering plenty of criticism since it was introduced.
While the predecessor to Overwatch 2 contained semi-random loot boxes to provide skins and other cosmetics, this system is nowhere to be found in the sequel. In its place is the entirely new shop section, which allows players to directly purchase skins or cosmetic bundles from a selection that rotates on a weekly basis. Although Overwatch 2 is offering some free cosmetic content this season for a limited time, for the most part, the game offers few methods of earning skins for free via gameplay. The high prices typically seen in the shop, paired with the inability to reliably unlock cosmetics via gameplay, has led to no end of complaints directed at the game, though this new monetization model is a predictable consequence of the game going free-to-play.
RELATED: Overwatch 2 Ult Changes Could Be on the Way
Though many of the skins in Overwatch 2 are obtainable for a high price, some are thought to be all but unobtainable in the present day. One of these skins is the Noire skin for Widowmaker, which one very fortunate fan found a code for recently at Goodwill. Widowmaker's Noire skin represents one of the rarest skins in the game and was only ever made available via a distributed code or as a pre-order bonus for some versions of the game. While many of these codes would've long expired by now, some codes never had an expiry date, allowing one lucky fan to gain access to the skin in Overwatch 2 more than seven years after the launch of the original game.
It's also worth noting that the skin was more recently made available in 2019 as a bonus for players that pre-ordered the Nintendo Switch version of Overwatch. Still, this Overwatch 2 skin is so rare that some players that own it have sold their accounts for hundreds of dollars to other fans eager to have it. This practice still continues and is generally seen as the only way of gaining access to the skin unless Blizzard distributes it again at some point in the future.
The new direction that Blizzard has taken toward monetizing cosmetics with Overwatch 2 has largely been viewed as one of the biggest problems with the game since it came out. The recently-released Season 5 finally seems to have openly acknowledged this issue to some extent, and along with adding plenty of brand-new features and content to the game, makes it possible for Overwatch 2 fans to claim some freebies such as a Legendary Tracer Skin.
Overwatch 2 is available on PC, PS4, PS5, Switch, Xbox One, and Xbox Series X/S.
MORE: Overwatch 2's Flashpoint Mode Has to Avoid One Huge Push Mistake
#Lucky #Overwatch #Player #Finds #Rare #Widowmaker #Skin #Code #Goodwill