A good survival horror game is often a mixture of good stories and bone-chilling moments. It doesn't rely only on cheap jumpscares but actually develops interesting and terrifying monsters that hunt down the main character. With horror being such a big franchise, it's not often that people see a truly good title put out on the market.
RELATED: Horror Games That Take The Longest To Beat
That being said, if players are survival horror fanatics and are looking to play something new, there are many candidates that more than fit the bill in this regard. These games have left a lasting impression in the genre in the past years and will continue to define survival horror for decades to come.
Updated June 24, 2023 by Ritwik Mitra: The survival horror genre has progressed by leaps and bounds, forcing players to scrounge around for limited resources while dealing with nightmarish monsters who can take them out in no time flat if they're not careful. These tense games are not for the faint of heart.
The truly great survival horror games are the ones that players can't stop playing…even if they've experienced sleepless nights while trying to brave the many scary challenges present in these titles!
13
Until Dawn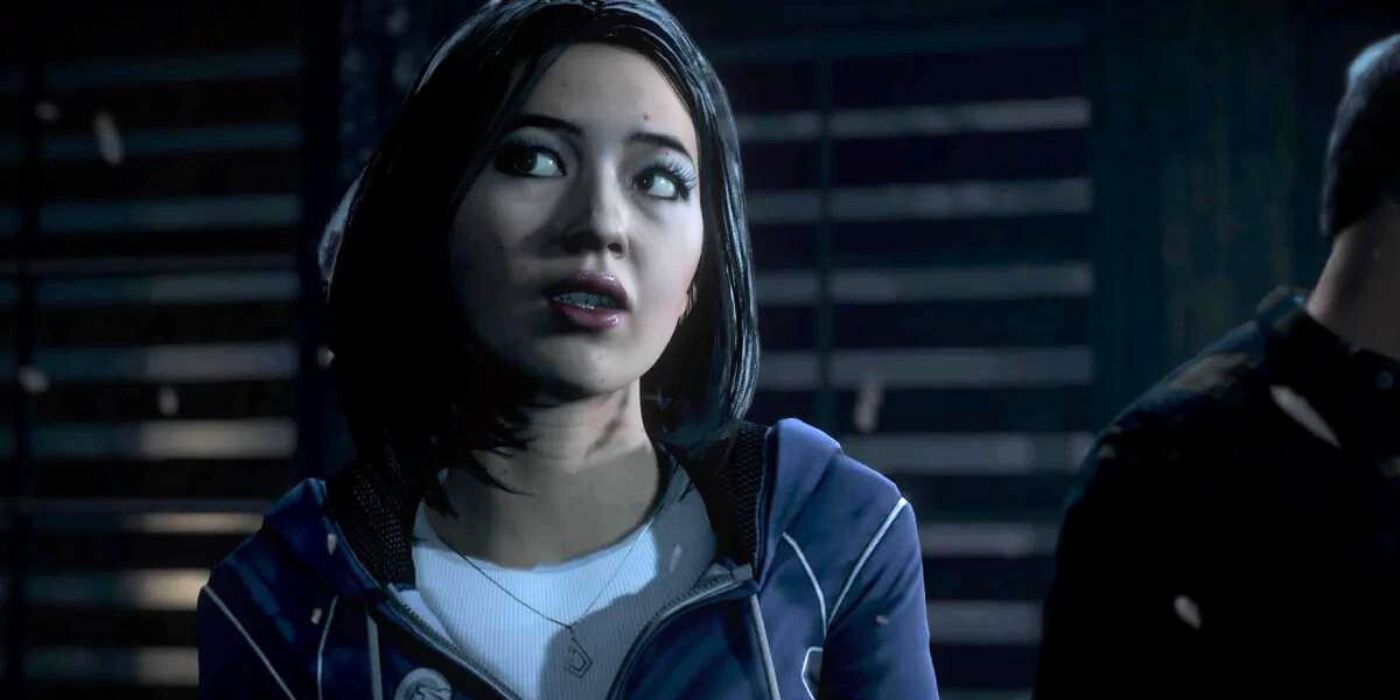 For those who love shaping their own story, Until Dawn is one of the greatest survival horror games. It's set up like a classic slasher horror film, where multiple characters must try to survive the horrors that haunt them. As players control numerous characters in different scenes, they'll need to collect clues to help them move forward.
Sometimes, players will make decisions and find items that will affect the future, providing them with a brief vision of the future. This will help them make the right choices when the time is right. Players should keep in mind that, in order for everyone to survive, every detail must fall perfectly in place!
12
The Evil Within
While many horror games today opt for a first-person perspective, The Evil Within is a throwback to the days when games like Resident Evil and Silent Hill dominated with their classic third-person perspective. The Evil Within puts us in the shoes of a detective who's desperately trying to solve a mass murder.
During his investigation, he's transported into an otherworldly place filled with terrifying monsters. With the original creator of the Resident Evil series as one of the primary developers, players can expect a haunting survival story full of horrors and scares.
11
Haunting Ground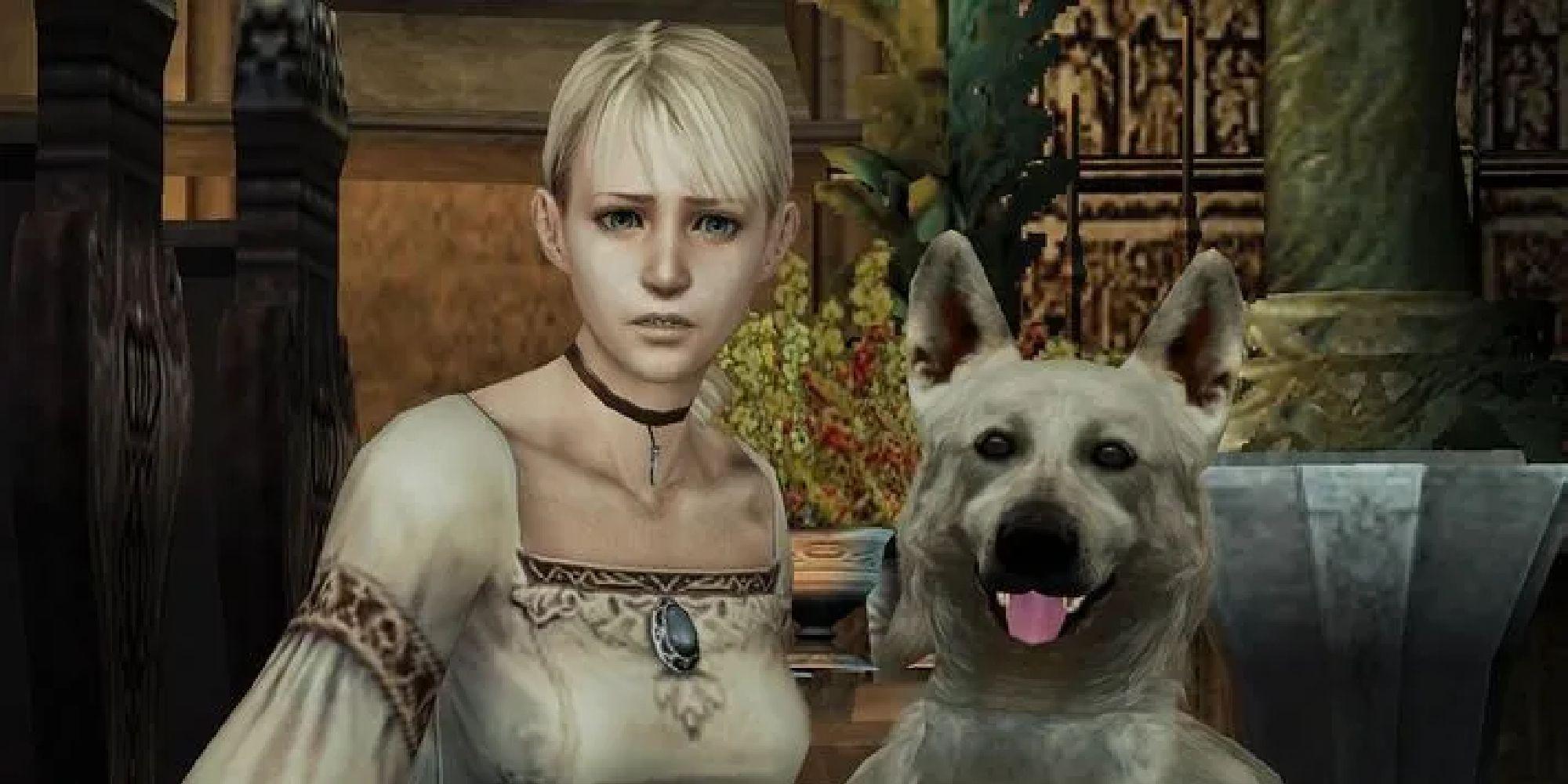 Haunting Ground is easily one of the most underappreciated survival horror games of all time, channeling the pursuit energy of Clock Tower with a fresh coat of paint that makes this title such an unnerving experience from start to end. Fiona is a pretty engaging protagonist, even if her use as fanservice can be rather harrowing to watch given the gruesome subject matter of this game.
RELATED: Best Playstation 3 Horror Games, Ranked
Thankfully, players aren't completely alone as they deal with the many pursuers who are trying to chase her down for their nefarious purposes. They have a dog called Hewie who aids Fiona every step of the way, allowing her to secure some much-needed items and have some sort of protection against her pursuers whenever Hewie tries to protect her by biting her enemies!
10
Outlast
When Outlast first came out, it easily became one of the scariest games of its time. When an investigative journalist arrives at an abandoned mental hospital while hunting for a big scoop, he becomes trapped in the facility and is faced with its deranged inhabitants.
Outlast is one of those games that plays perfectly with a first-person perspective. With the camera function that helps them see in the dark, the game effectively pairs found footage horror movies with the survival horror genre perfectly, creating a chill-inducing and gore-filled experience.
9
Condemned: Criminal Origins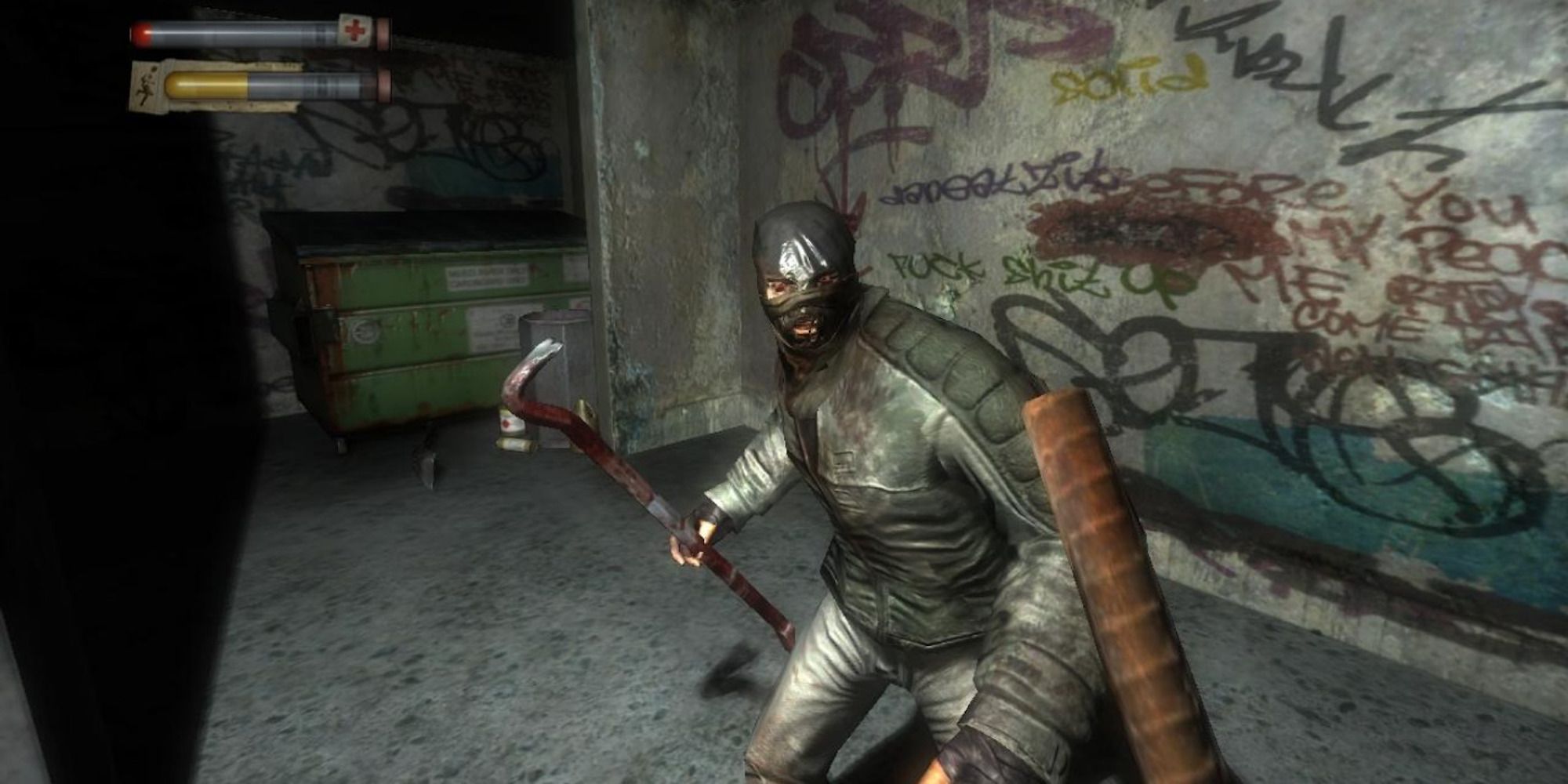 A game that combines the horror of fighting crazed individuals with some excellent first-person melee combat, it's downright criminal that more people don't talk about Condemned: Criminal Origins. The game is easily one of the most underrated survival horror games around, with its disturbing visuals being pretty tough to stomach.
Controlling an FBI agent who is trying to discover the source of the mysterious killings that have been taking place in the city of Metro makes for a great time as players slowly uncover the depths of a truly nightmarish controversy. It doesn't help that the protagonist, Ethan Thomas, is framed for these murders, causing him to battle friend and foe alike in a bid to reach the truth and clear his name in the process.
8
Alien: Isolation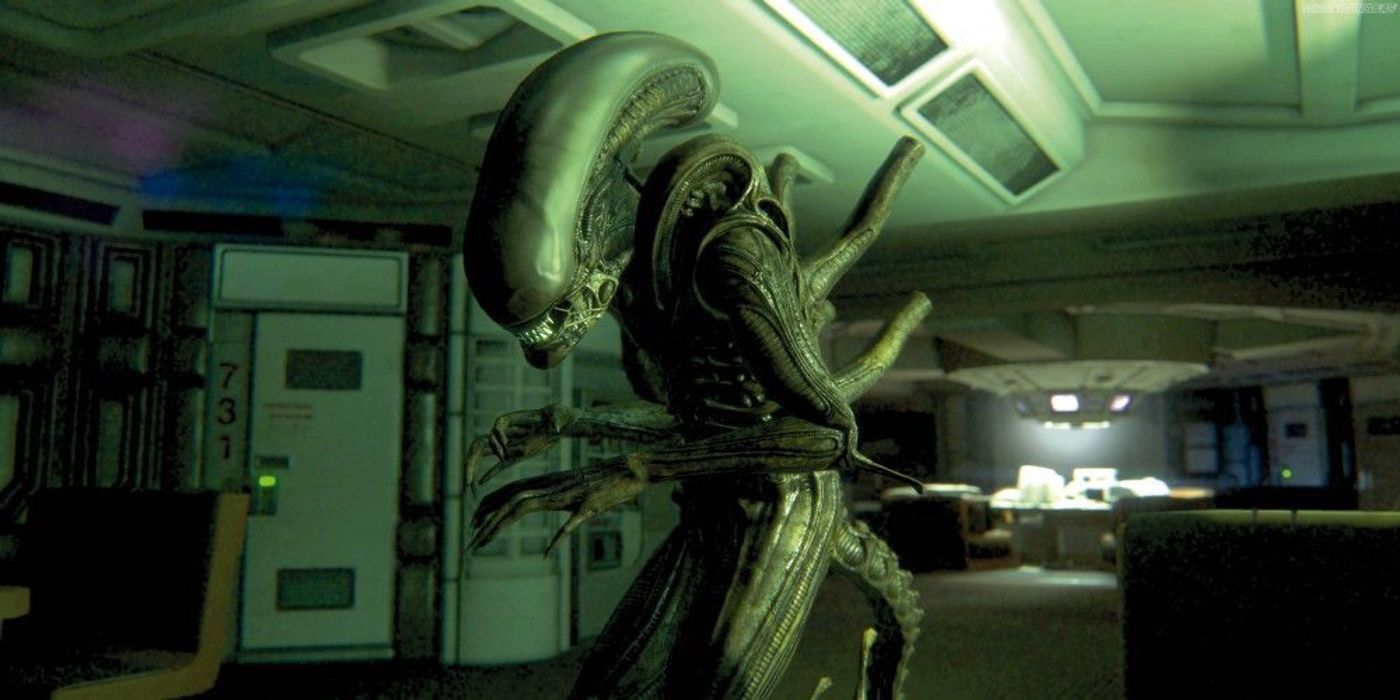 There's no horror movie quite like the original Alien, which is why Alien: Isolation became such a popular and amazing title. Its aesthetics are inspired by the first movie, and the game transports us back to a time shortly after the Nostromo's fall when Amanda Ripley is struggling to find out what happened to her mother.
As she ends up stranded in a space station that has been taken over by hostile synthetics and the Xenomorphs themselves, she must fight for her survival against the perfect organism itself. With beautiful sound design, immersive gameplay, and an actually challenging and intelligent alien AI to flee, this game provides many fun moments and nerve-wracking scares for hours on end.
7
SOMA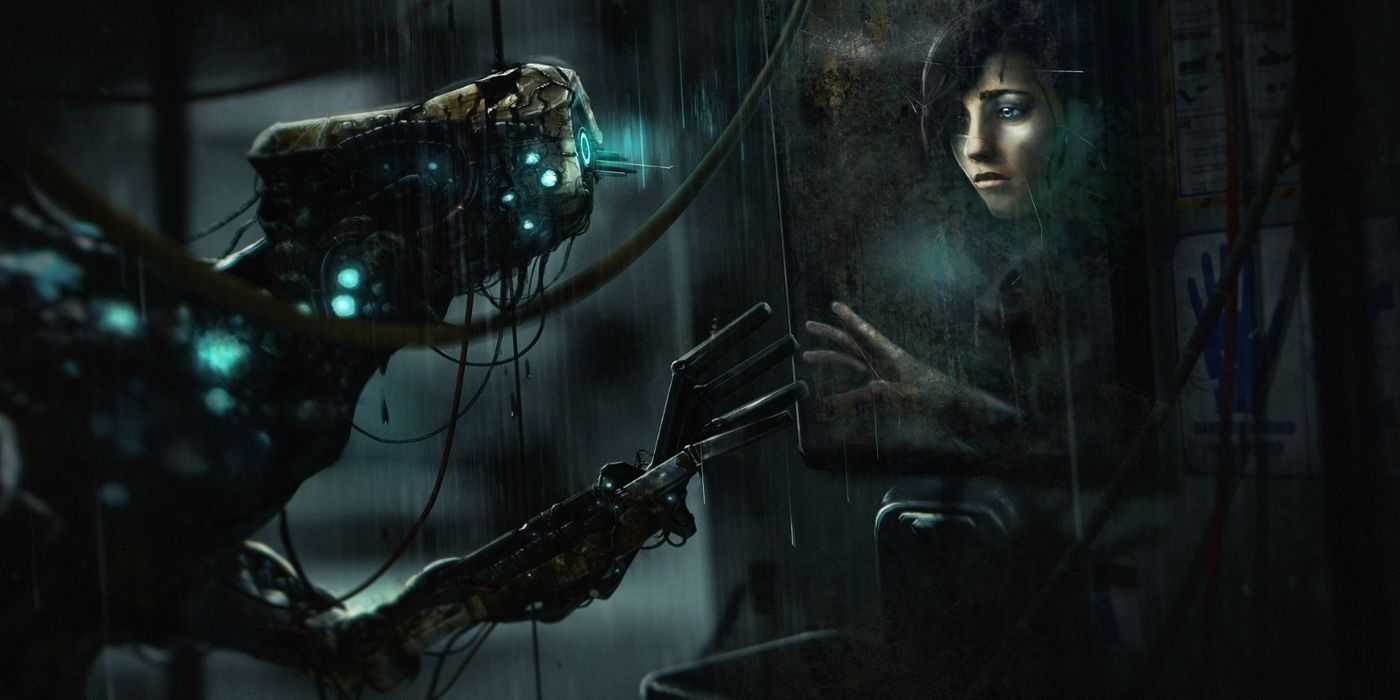 When Simon goes for a brain scan after a car accident, he suddenly finds himself transported into PATHOS-II, an underwater research base at the bottom of the ocean. Overrun by strange robotic creatures that seem to have a will of their own, Simon needs to find a way out of the derelict facility that threatens to burst at its seams.
RELATED: Upcoming Horror Games That Should Showcase The Potential Of Unreal Engine 5
SOMA's a typical survival horror in the sense that players get no weapons to help them on their way. Stealth and wits will get them far against even the most ferocious and fast-moving enemies. The game is extremely imaginative in its aesthetics, and its story is guaranteed to leave players feeling emotional and in awe of just how brilliant the writing really is!
6
Amnesia: The Dark Descent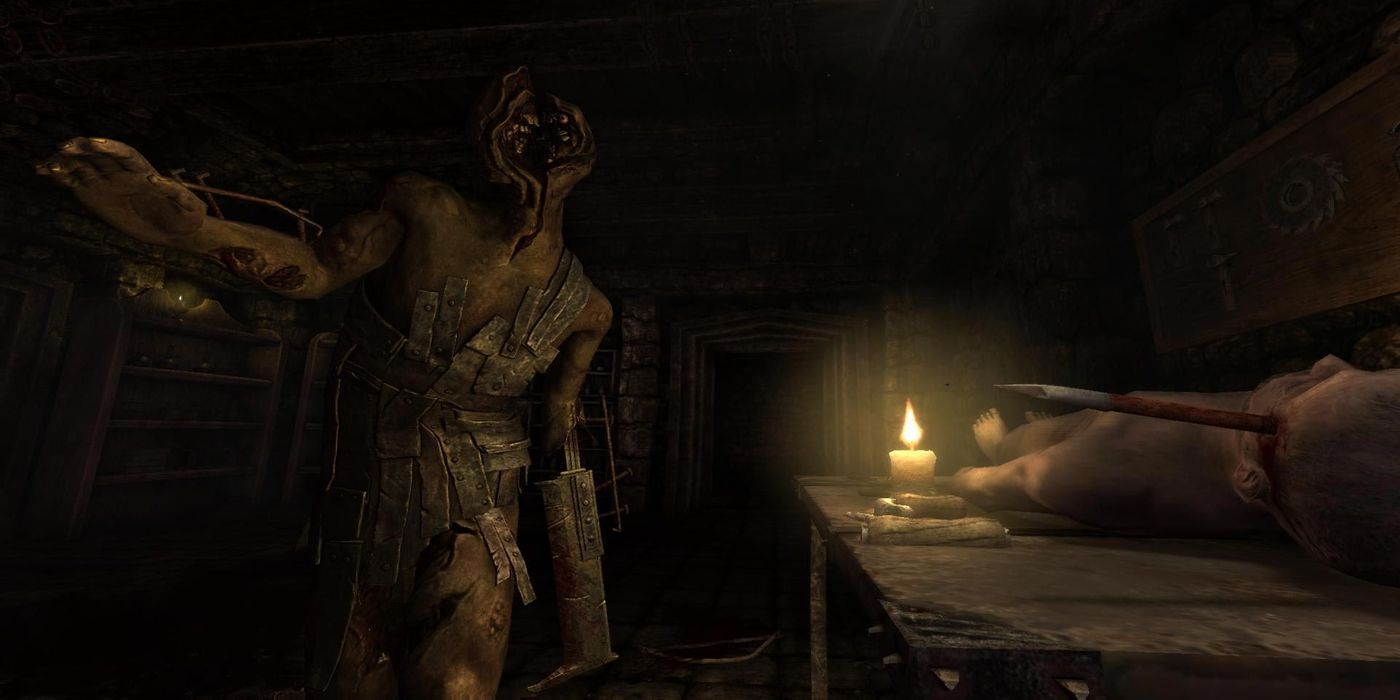 Many survival horror games take place in the future, but Amnesia: The Dark Descent went a vastly different route. In the 1830s, Daniel wakes up with severe amnesia inside a castle he hardly remembers getting himself into. Hunted down by terrifying monsters, he needs to find a way to remember the past.
This game was a massive success upon its release, due to its incredible stealth and sanity mechanics, which would force players to be sparing with their lantern oil. Moreover, it had one of the most complex and interesting storylines, which combined historical themes with science fiction.
5
Eternal Darkness: Sanity's Requiem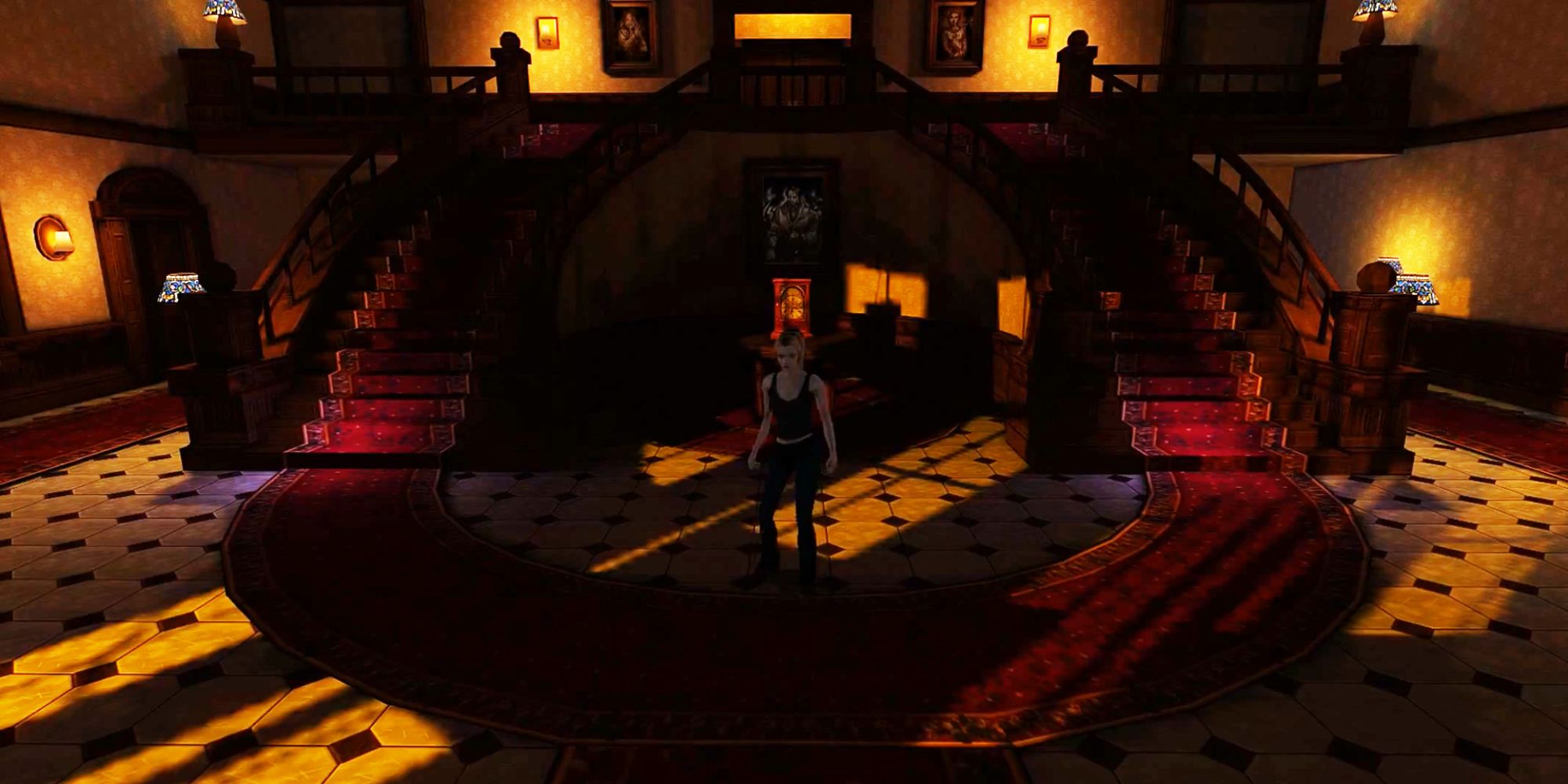 It's a shame that Eternal Darkness: Sanity's Requiem ended up being such a commercial flop despite bringing a ton of fresh ideas to the survival horror genre. Its attempts to break the fourth wall whenever the player ran out of sanity were quite innovative for the time, even if they haven't aged all that well.
The game certainly had its rough edges, with the combat sections being particularly woeful and a pain to sit through. However, players who forgave the minor faults of this title found themselves enjoying one of the most innovative survival horror games around where maintaining a high sanity meter was crucial to succeeding at the game's many challenges.
4
Dead Space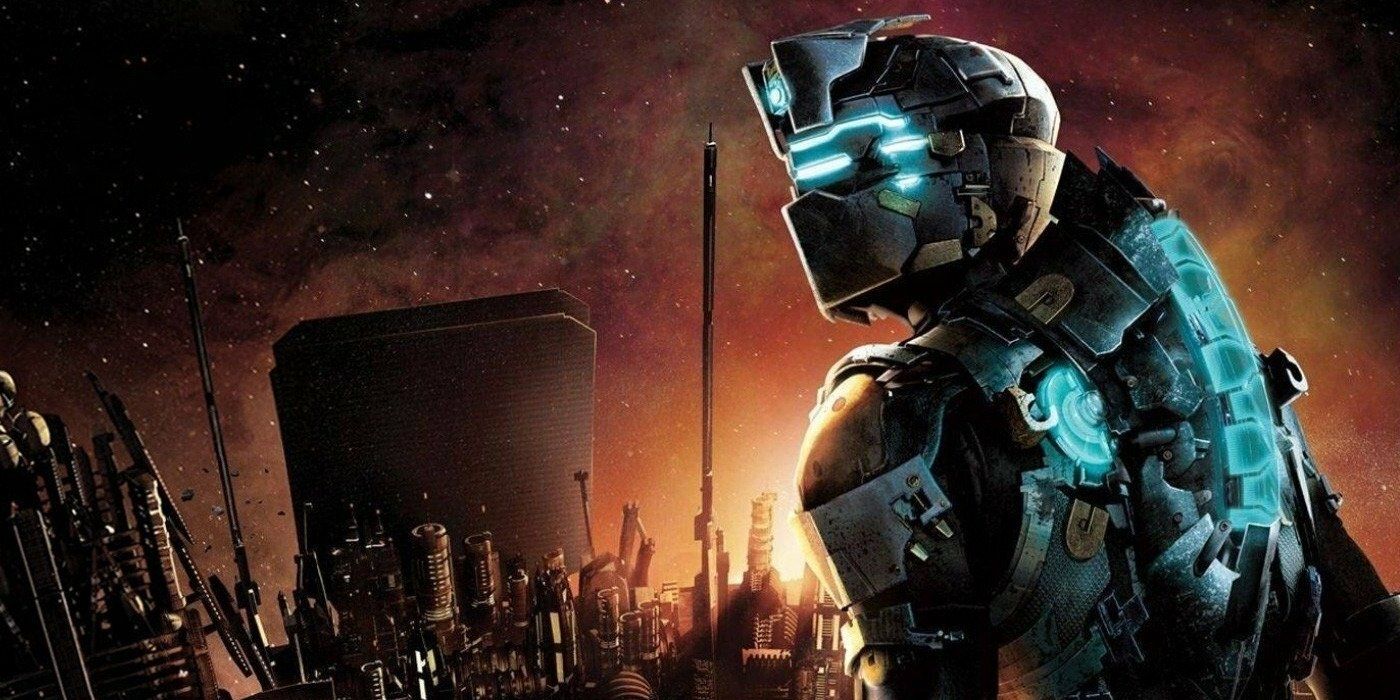 This list wouldn't be complete without the predecessor to most modern sci-fi survival horror titles: Dead Space. Isaac Clarke is tasked with investigating a mining ship that has been taken over by horrible monsters known as Necromorphs. Through various clues, he eventually discovers the truth behind the ship's fate.
RELATED: The Best Horror Games Where You Are The Monster
Many games have tried to do what Dead Space accomplished with sci-fi horror but in vain. With an arsenal of weapons, it's definitely one of the more action-heavy survival horror games, but its incredible design and popularity are undeniable.
3
Silent Hill 2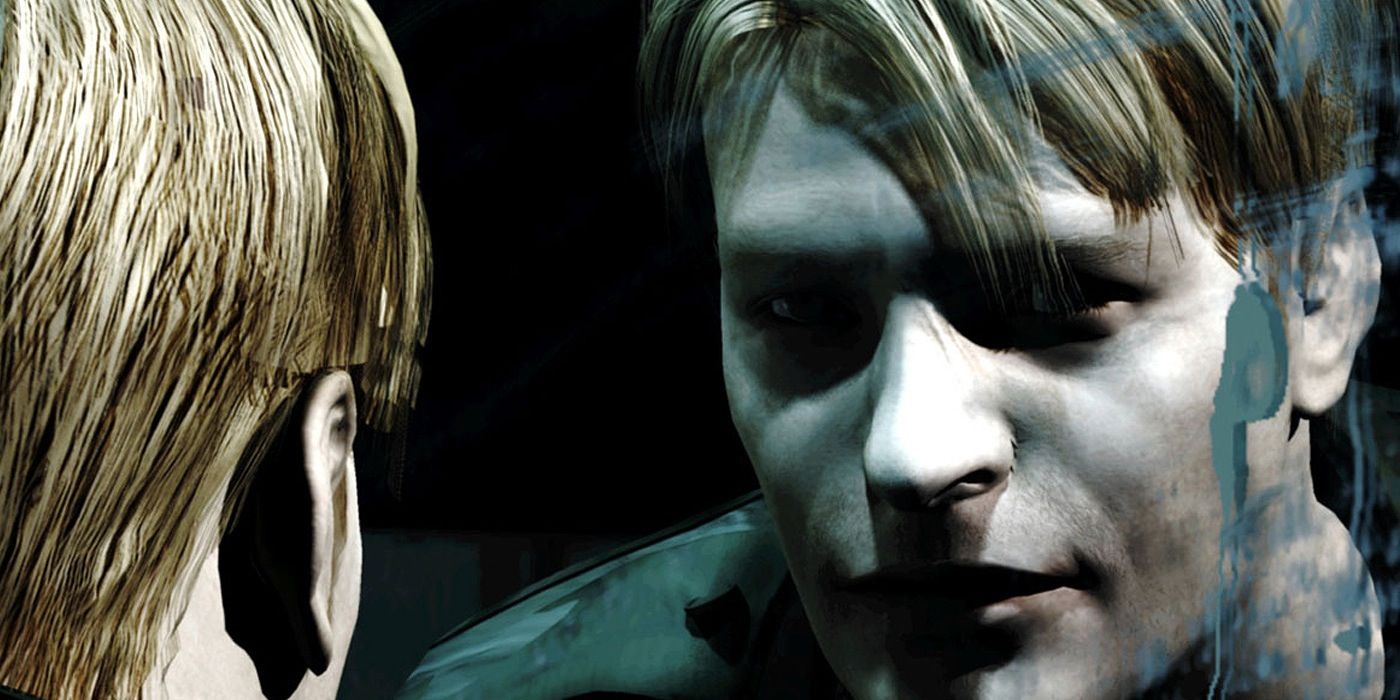 When James Sunderland receives a message from his missing wife to meet him in Silent Hill, he leaves off to the mysterious town immediately. However, as he arrives, he's faced with an array of zombie-like monsters and other apparitions that look straight out of his worst nightmares.
The Silent Hill franchise is a master of survival horror, and this installment of the series proves it. James' story is not only incredibly emotional, but full of iconic, claustrophobic, and disturbing moments as he struggles to make his way to see his long-lost wife.
2
Resident Evil 2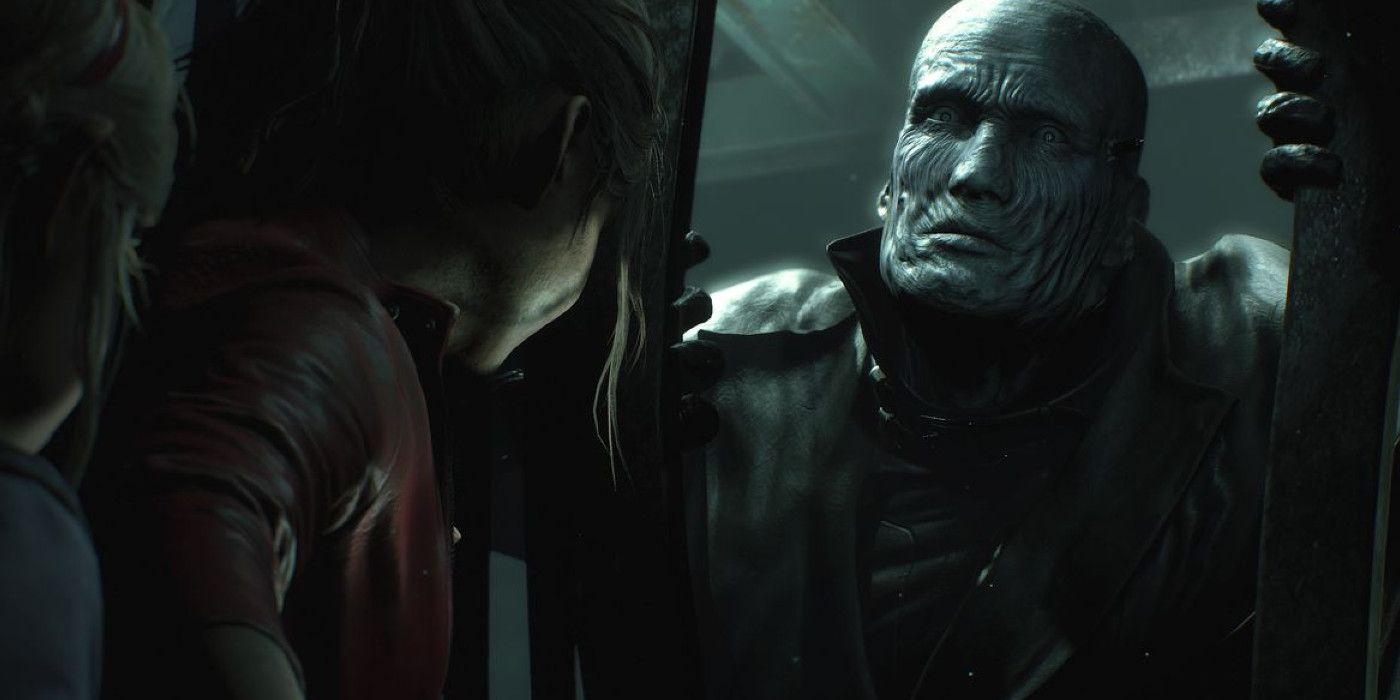 If there's one remake that really succeeded, it was that of Resident Evil 2. With the option of either playing as Claire or Leon, both parties need to survive through the night in Raccoon City which has been infected by a powerful virus, courtesy of Umbrella Corporation.
As players navigate the police station to escape from Lickers — or worse yet, the Tyrant — they'll be tasked with completing typical Resident Evil-style puzzles to access areas and proceed in the story. While the remake doesn't have those atmospheric fixed camera angles, it's still a nice homage to the original game.
1
The Last Of Us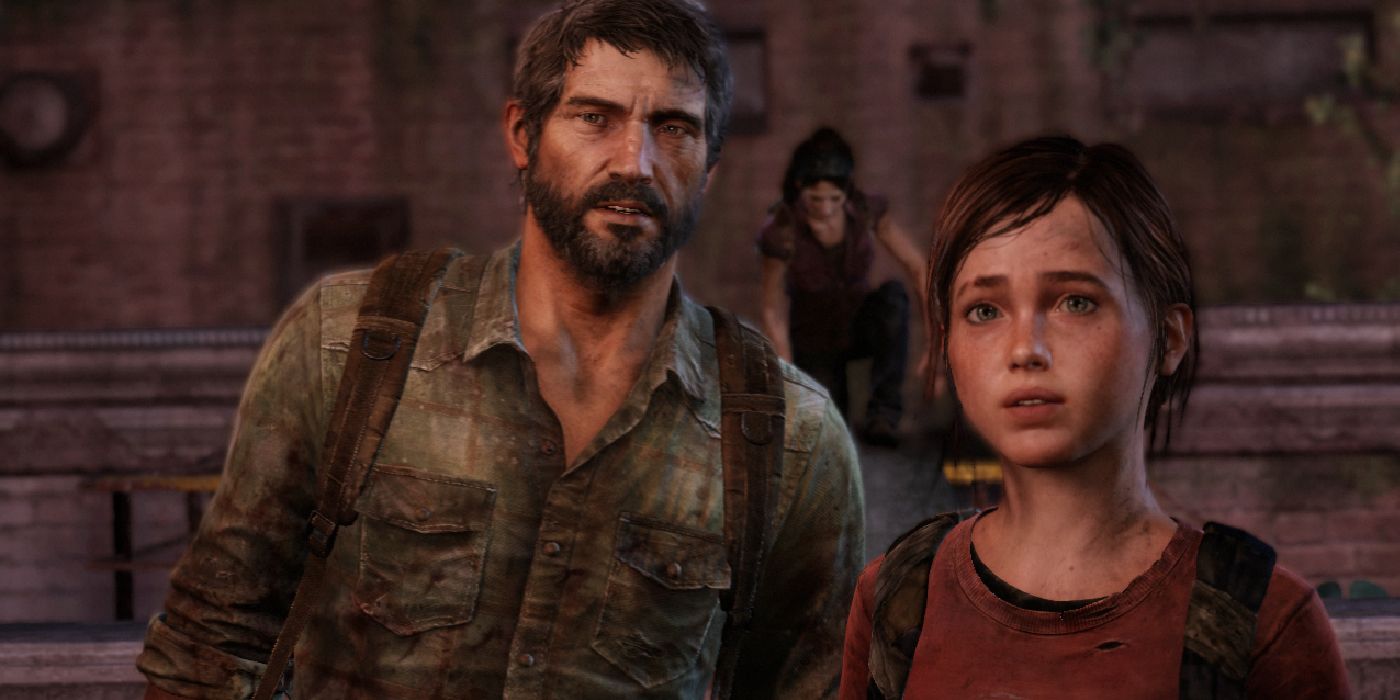 There's no question about the fact that The Last Of Us is one of the best games of the last twenty years. While it would take forever to elaborate why, it's better to experience the game firsthand. If players haven't already ventured into the zombie apocalypse as Joel and Ellie, then it's strongly recommended that they get around to it already!
The Last Of Us is a mix of really fluid gameplay, which includes both combat and stealth options. The threat enemies possess feels quite real, and with Ellie by their side, the stakes are higher than ever. Even years after, the graphics look amazing and the story will move even the toughest ones to tears.
MORE: Most Badass Female Characters In Horror Game History
#Survival #Horror #Games