Many open-world games are set in America, ranging from the Grand Theft Auto series satirizing US culture and the idea of the American dream to titles like Far Cry 5 emulating the landscapes of various areas in the US. As a result, it's a shame that very few games give Europe the due diligence it deserves.
RELATED: Linear Action Games That Would Have Been Better As Open World Games
Europe is full of different cultures and mesmerizing architecture that would be great to explore in a video game given today's physics and graphics. But as the popularity of open-world games continues to grow, few of them look for influence across the pond, favoring fictional worlds or the East or west coast of North America. However, though the options are scarce, there are sandbox games that take advantage of Europe's aesthetics.
UPDATE: 2023/06/19 16:39 EST BY JAKE FILLERY
Updated on June 24, 2023, by Ritwik Mitra
Many people love the beauty of Europe, full to the brim with lovely and diverse locales that have made every country in this wondrous continent an alluring place to explore. People can witness a slice of culture no matter where they go here, making it easy to see why players would love to explore these areas via the medium of video games.
Obviously enough, the best way to explore these virtual, detailed worlds to the fullest is via a title that promotes an open world, and players are definitely spoiled for choice when it comes to open-world games that either model a smaller, compact version of Europe or feature an original world that is heavily inspired by the locales within this continent.
13
Kingdom Come: Deliverance – Bohemia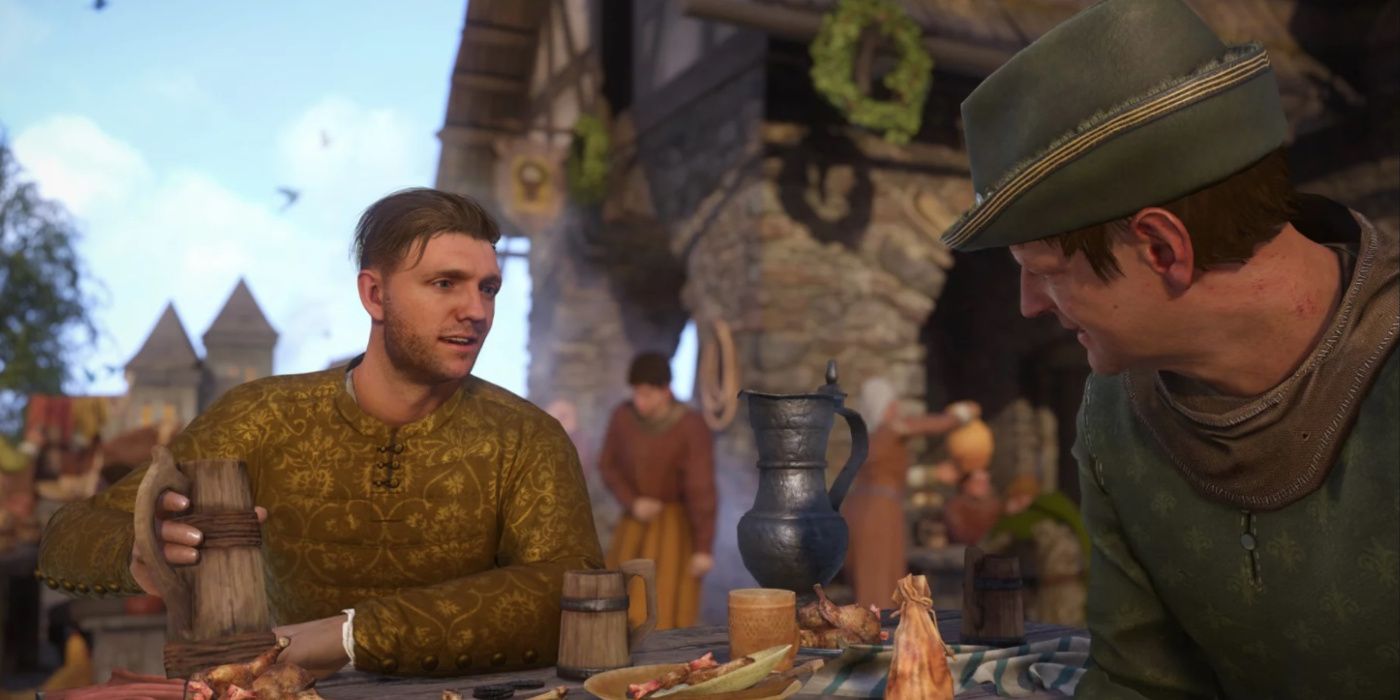 For a first attempt at an open-world game, it's genuinely impressive what Warhorse Studios has achieved with Kingdom Come Deliverance. The game's story is easily its saving grace, with the narrative being emotional and building up nicely before delivering several payoffs that are more than worth it.
There's no denying that the game suffers from a somewhat lifeless open-world design and wonky combat, but those are minor complaints in what is otherwise a brilliant game. Players can easily invest hundreds of hours in this title, with Henry's character development being the stuff of legends.
12
Forza Horizon 4 – Great Britain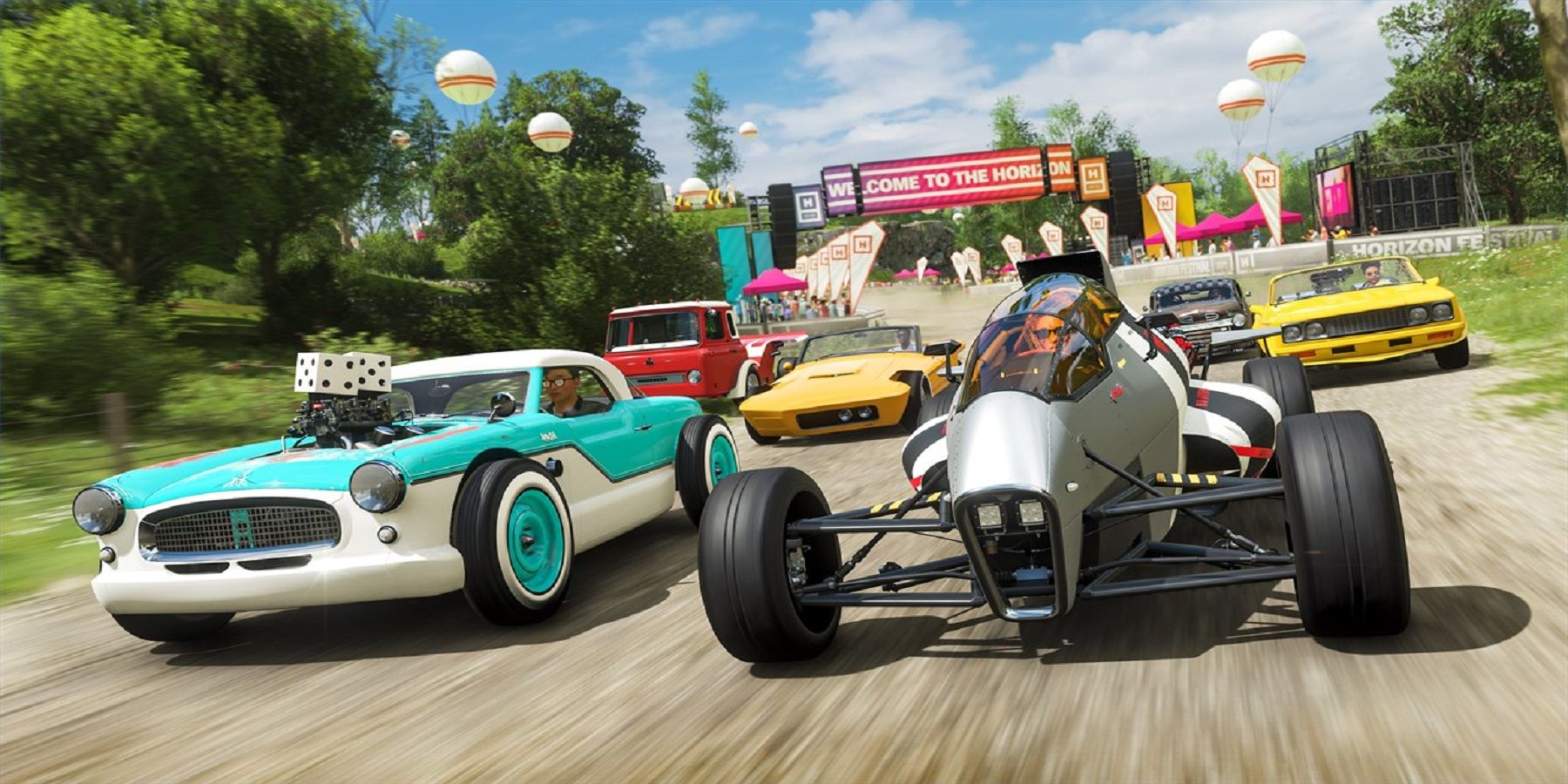 The Forza games have pushed the boundaries of racing to new heights over and over again, even if some fans feel like the games always have hit-or-miss moments. However, many people felt that Forza Horizon 4 was a step in the right direction.
It helped that roaming around the beautiful landscapes of Britain is quite enthralling, with the locations being recreated to a T. There are obvious liberties taken here given the nature of Forza Horizon 4 as a racing game, but the world is still a blast to explore.
11
The Witcher 3 – A Fictional World Inspired By Medieval Europe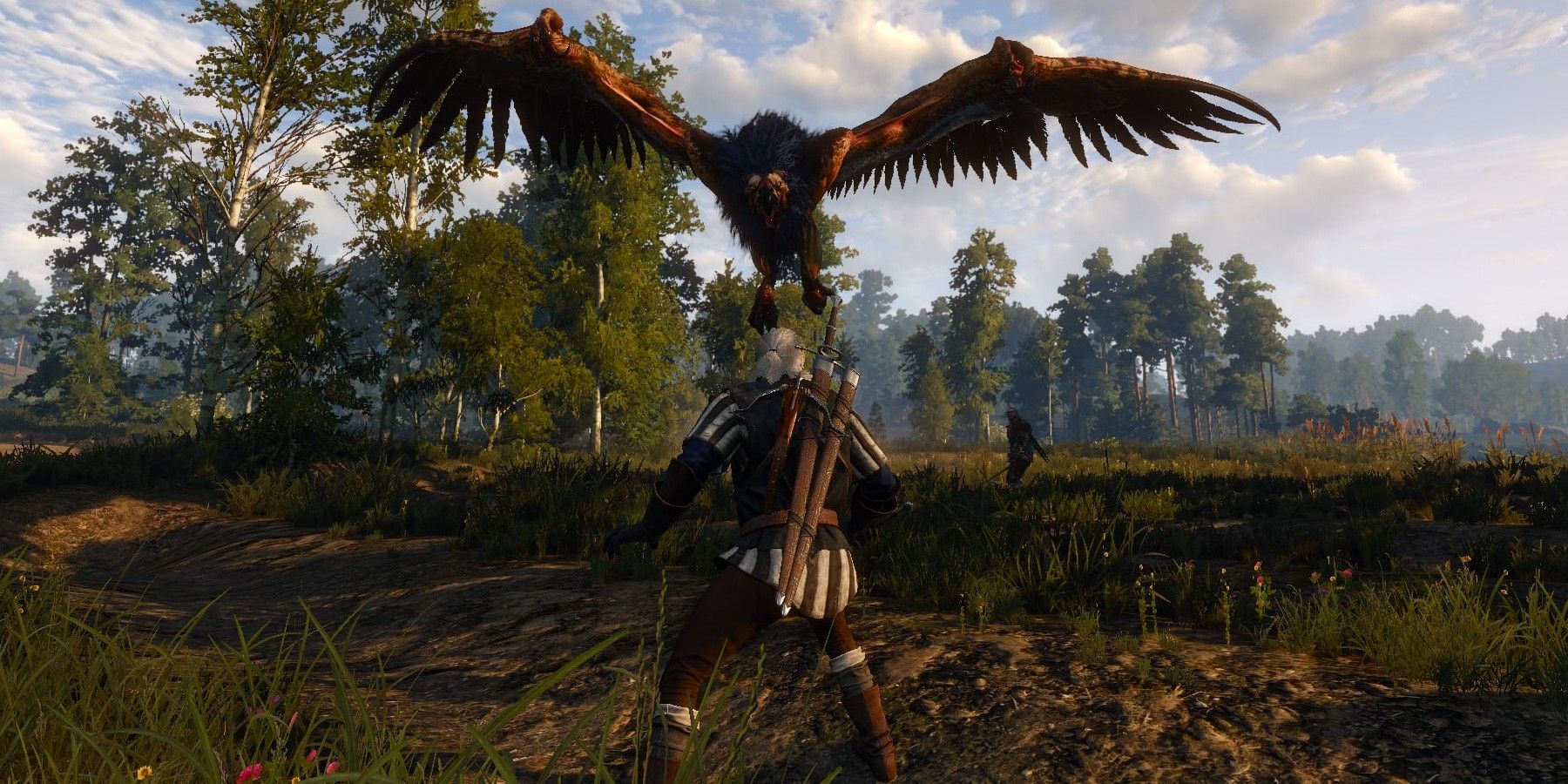 CD Projekt Red truly poured its heart and soul into creating one of the most beautiful and immersive worlds in gaming history. The Witcher 3: Wind Hunt is a mix of many inspirations from Europe during medieval times with a generous heap of dark fantasy added to the mix.
RELATED: The Biggest Open World Games Based On The Size Of Their Maps
If that wasn't good enough, then Blood & Wine adds another landscape that is inspired by France. There are many reasons why players love The Witcher 3 with all their hearts, and the amazing open world is one of them.
10
Grand Theft Auto – London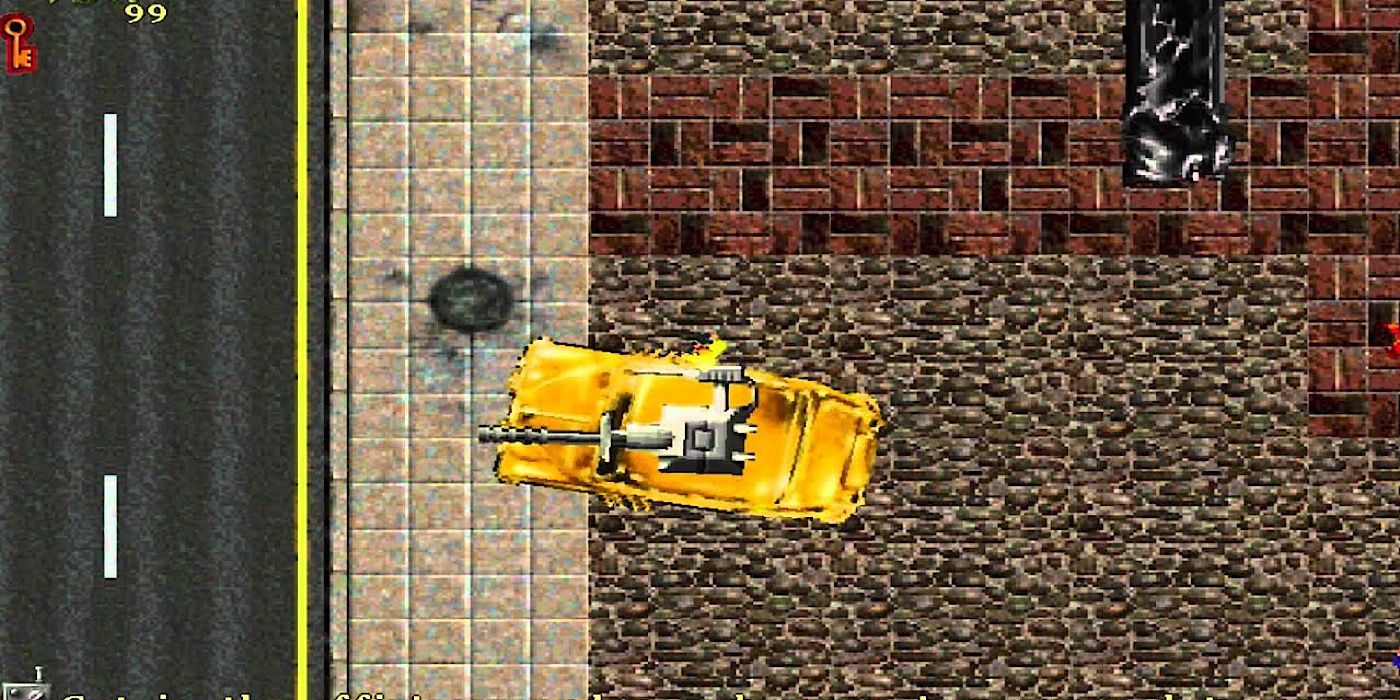 GTA might be the most popular Rockstar series there is, but there are some older entries that players might not have heard of. GTA was the series that started it all, and though the game was top-down and the series hadn't reached the three-dimensional worlds at this point, London was as rendered as well as it ever could.
The game was based in the 1960s and though it was met with a mixed reception from critics, the game won a BAFTA, which is almost certainly due to players seeing new countries represented in video games.
9
The Getaway – London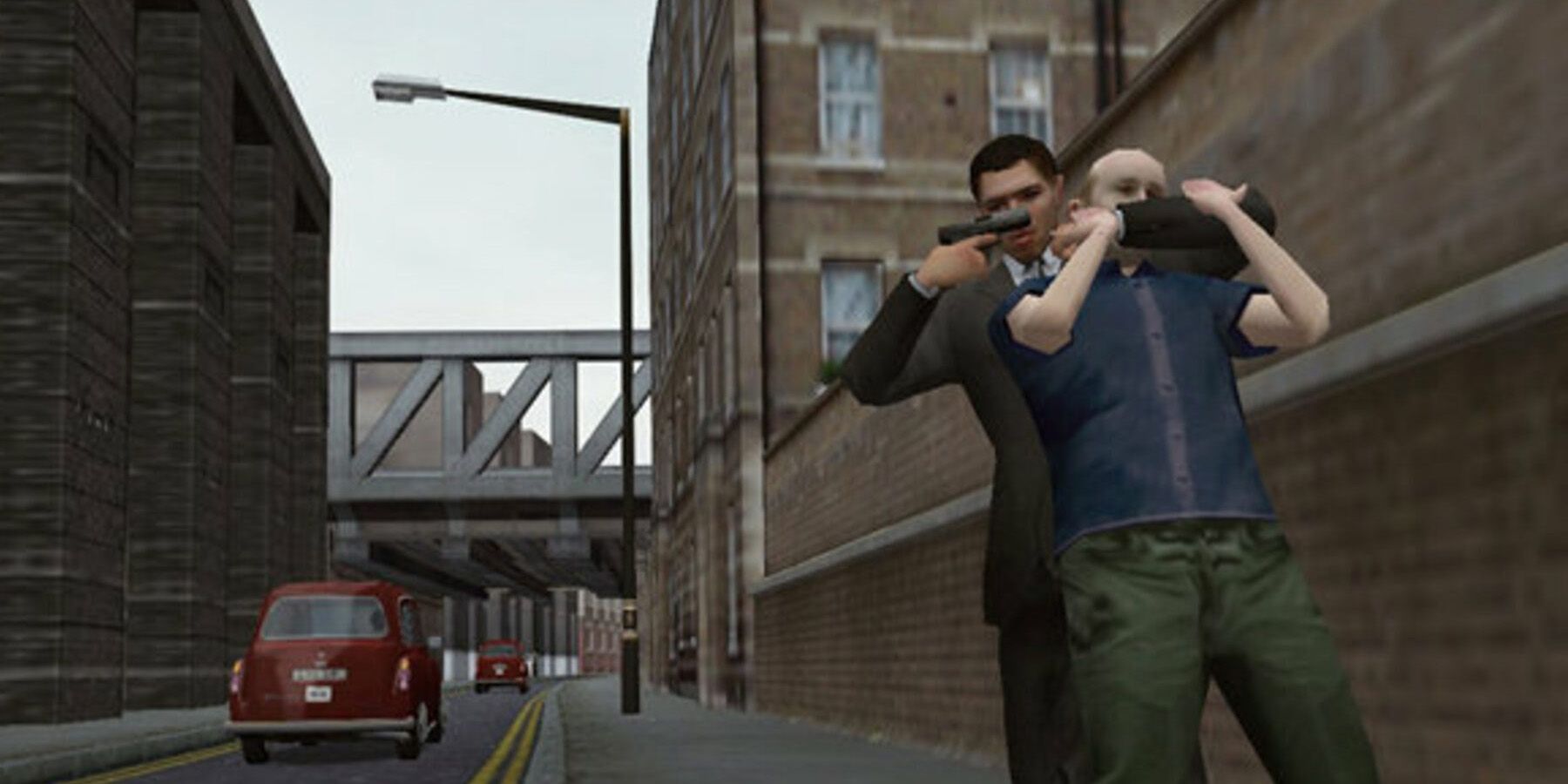 The Getaway was one of the few successful imitations of Grand Theft Auto, as instead of creating another American metropolitan or putting their eggs in different baskets by featuring several different cities, Team Soho decided to focus on London only and relish the cockney slang and winding streets.
As far as GTA clones go, The Getaway (and its sequel) was one of the best of its generation and remains great to this day. It's a shame that more people don't talk about this masterpiece.
8
Assassin's Creed: Unity – Paris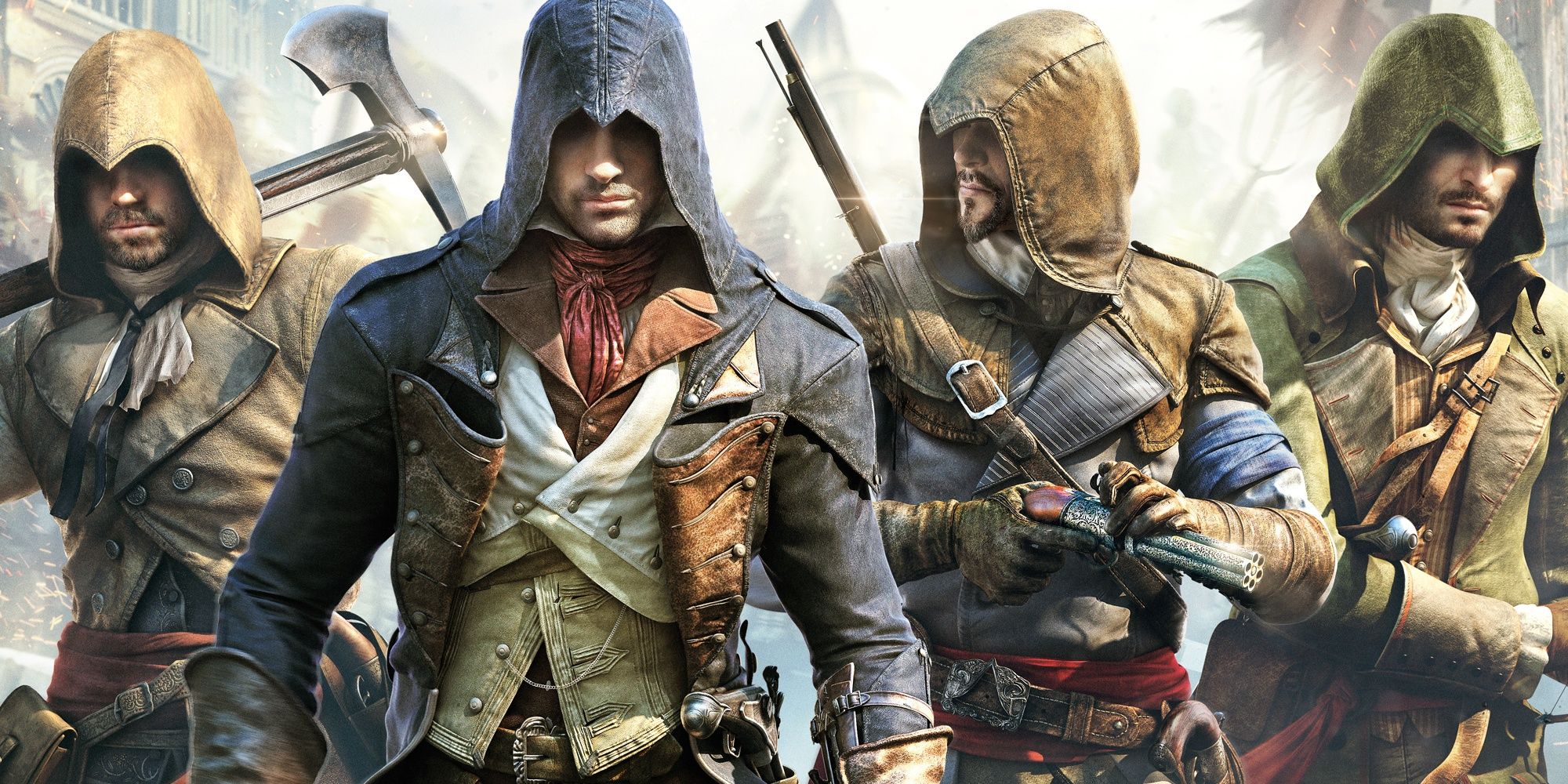 It seems like Assassin's Creed is the only AAA series that doffs its cap to Europe, and the rest of the world, as almost every game in the entry features a huge European city to explore.
Whether it's walking over cobbled stones in Victorian England, battling Vikings in Norway, or taking down the Byzantine Empire in Constantinople, the Ubisoft series is synonymous with open-world maps in Europe. Assassin's Creed: Unity is the best example of this thanks to its dense exploration of Paris.
7
Midnight Club 2 – Paris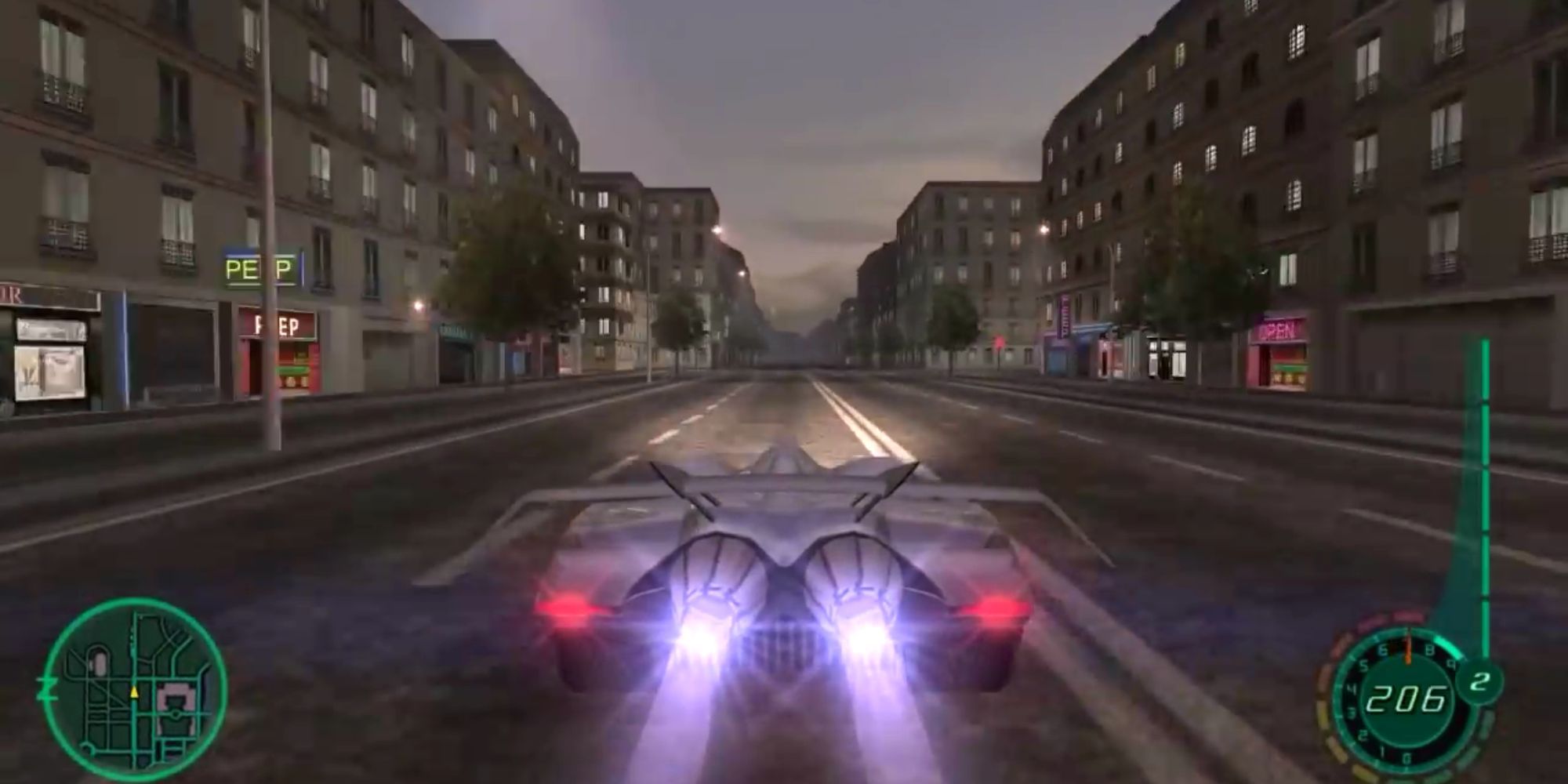 Though EA jumped on the popularity of The Fast and the Furious franchise quickly by releasing Need For Speed Underground, an arcade-style racer with souped-up Japanese imports, Midnight Club was doing it long before that. Midnight Club could be seen as the Pro Evolution Soccer of arcade racers, as the popularity of Need for Speed dwarfed the series, just like FIFA did to PES, and Midnight Club didn't have any licensed cars, just like PES didn't have licensed kits.
RELATED: Open-World Games To Play If Skyrim Is Too Big For You
But despite this, Midnight Club was the ultimate game of the two racers due to having the ability to free roam and allowing players to make their route to each checkpoint. Better still, the series went overseas, with the best example of this being in Paris. Additionally, if players had a car with good enough acceleration, they could drive up the Louvre in Paris, which has had fans wishing the series would be brought back.
6
The Italian Job – Italy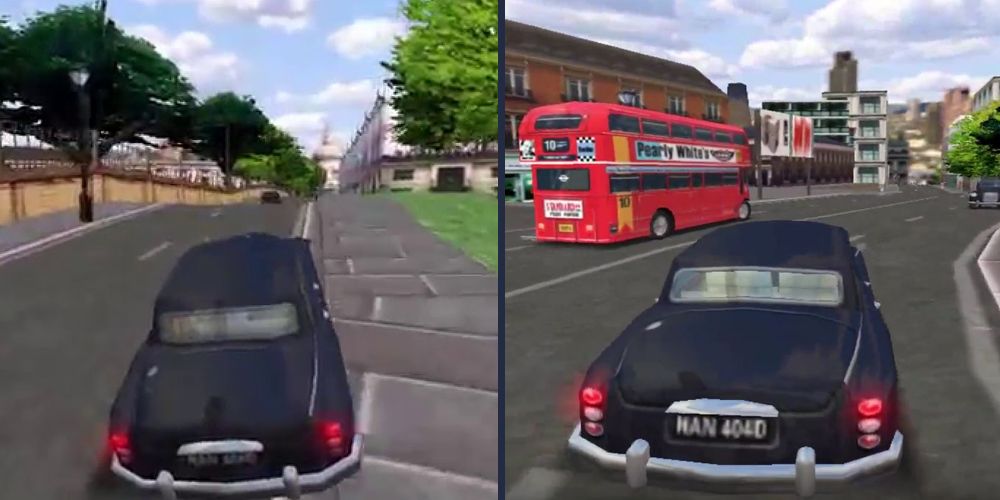 There are no awards for guessing which open world The Italian Job dabbles in. The game features a fun interpretation of Turin (and London too), and though it was released over thirty years after the release of one of the most classic movies ever made, the game is surprisingly faithful to the movie and played fairly smoothly.
The chase sequence at the end of the film has been recreated in GTA 5, showing just how influential this piece of cinema is. Fans who love this iconic movie will be more than surprised by how great this tie-in video game feels to play!
5
Wheelman – Barcelona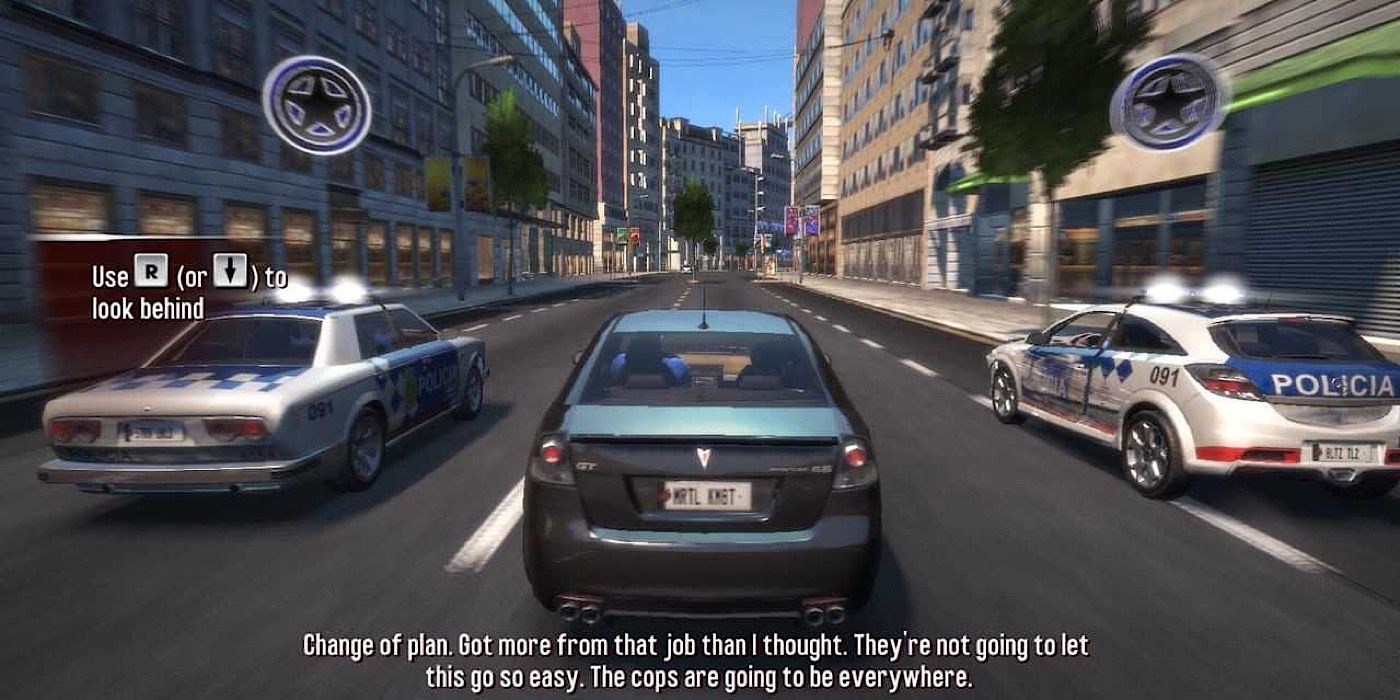 Wheelman may have been nothing more than a failed experiment in which Vin Diesel tried to dominate game consoles just like the box office. It's safe to say that Wheelman performed as well as the awful Fast and Furious tie-in games, but Wheelman's gameplay was handled surprisingly well.
Better yet, the game is based in a fully open Barcelona that was littered with destructible objects and Catalonia's criminal underworld. It's now the most mind-blowing game around, but Wheelman is pretty decent if players want to switch their brains off and play an action-heavy open-world game.
4
Tony Hawk's Underground 2 – Barcelona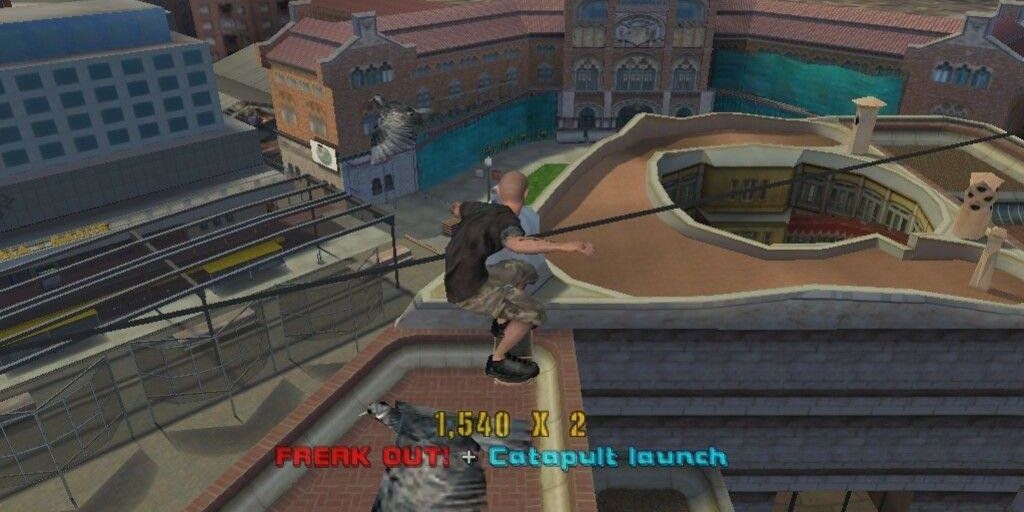 Tony Hawk's Underground 2 was the most polarizing entry in the entire Tony Hawk series, as it was seen as jumping the shark to some fans, but also seen as expanding the brand's horizons to others, who are begging for a remake.
But one thing that the game did best was expanding the globe-trotting locations the series became known for into gigantic maps and making them completely interactive. Barcelona is many fans' favorite, not only in the game but the entire series!
3
Driv3r – Nice/Istanbul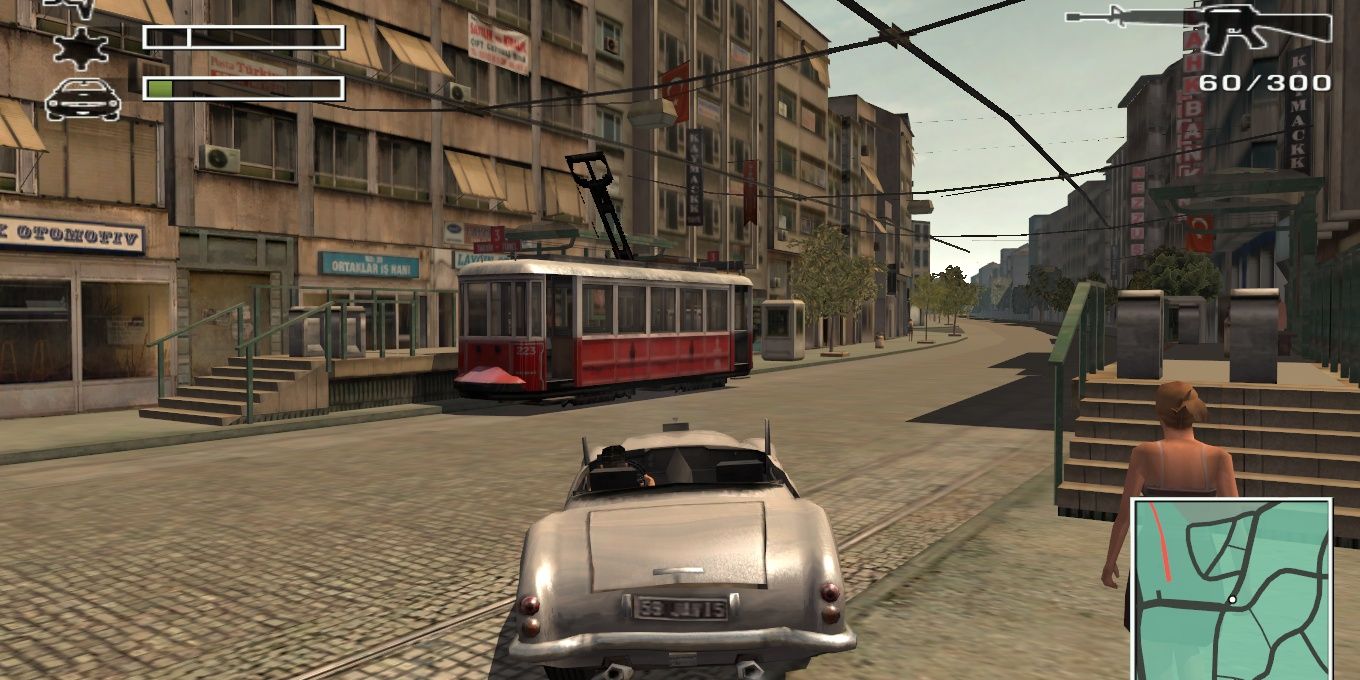 It's no secret that Grand Theft Auto inspired an unstoppable tsunami of knockoff games created by developers who thought a bare-bones open world and basic third-person mechanics could compete with Rockstar. While Driv3r is nowhere near that bad, there are many reasons why fans of the series aren't too fond of this entry in the series.
RELATED: Old Open-World Games That Need A Remake After Mafia: Definitive Edition
The developer didn't realize what it was that made GTA so great. The open world of that series wasn't fun because players could decide which lane to be in, but because the world was so interactive and full of secrets. However, as empty as Driv3r is, it has full cities of both Nice and Istanbul, and it looks beautiful just cruising around. Admiring the polygons that make up the beautiful Nice terraces is kind of quaint.
2
Test Drive Unlimited 2 – Ibiza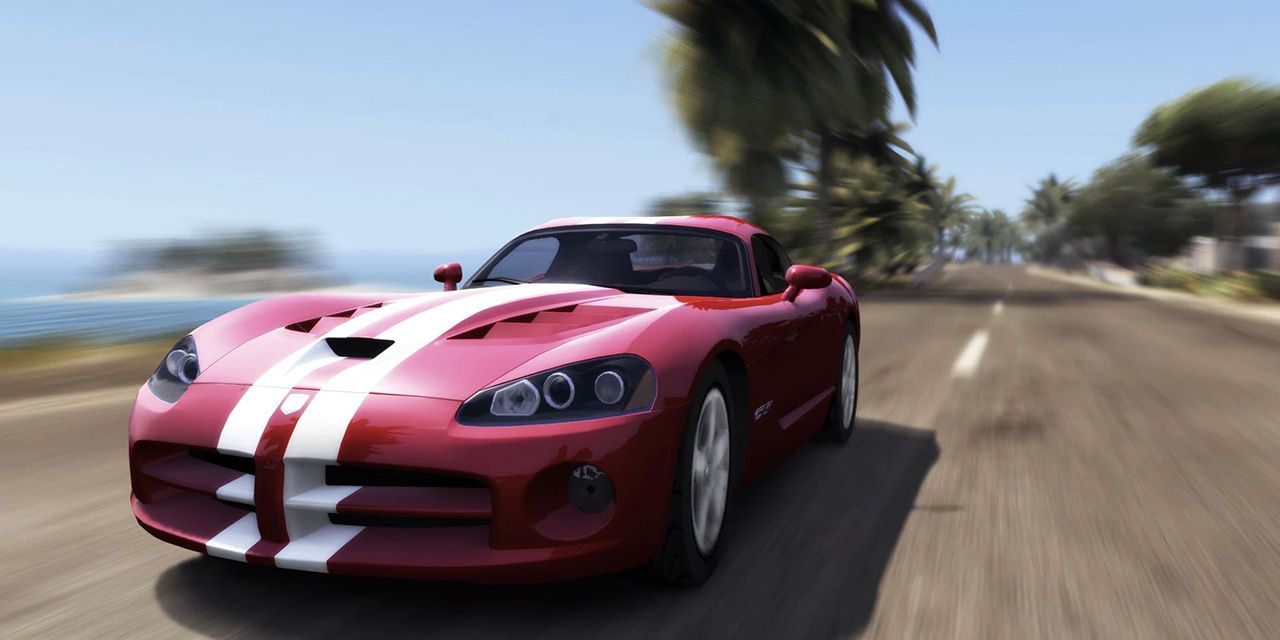 Unfortunately, Test Drive Unlimited 2 wasn't the best of sequels, as it was plagued from the start as the developer crumbled from the pressure of trying to create a completely online racing simulator.
However, the game did live up to the series' impressive visuals with a rendering of Ibiza that rivaled its predecessor's amalgam of Hawaii islands. The rendering of Ibiza still kept it exciting to roam around, despite its bugs and glitches.
1
Just Cause 3 – Fictional City of Medici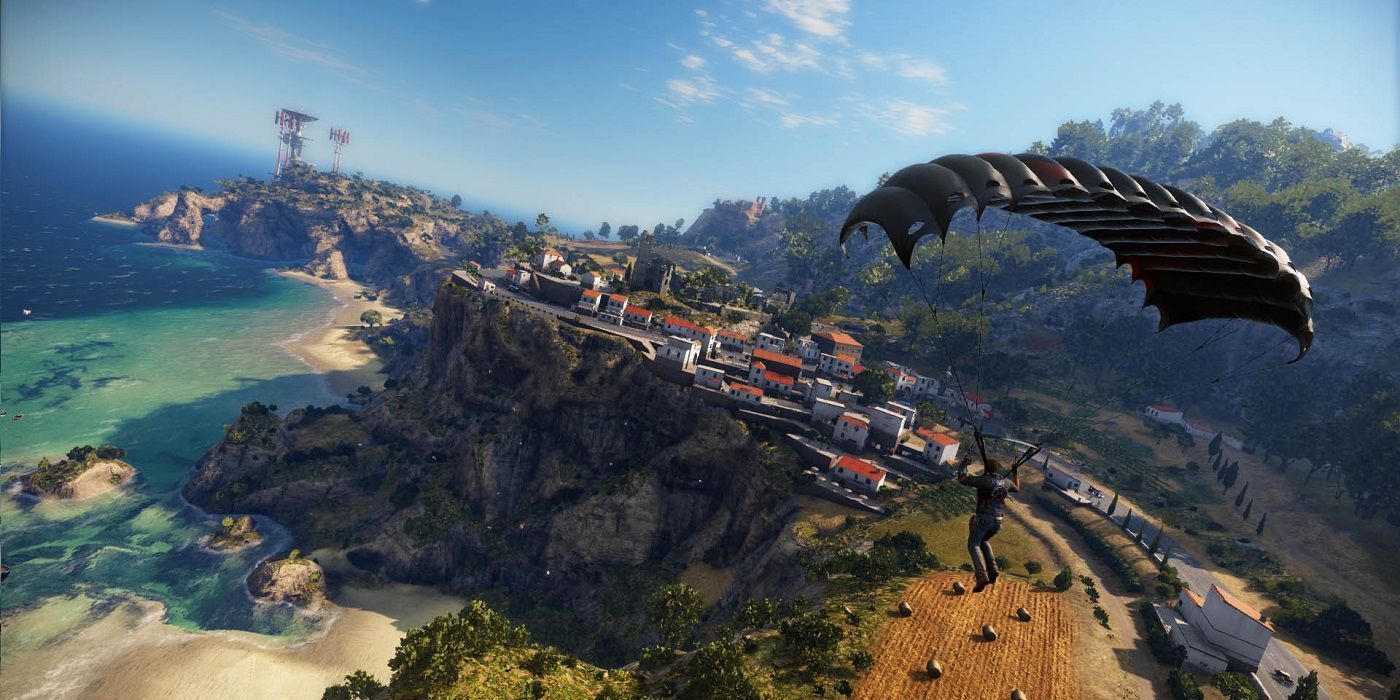 No other game has ever embraced being an open-world adventure as much as the Just Cause series. Though Grand Theft Auto Online continues to be this ever-expanding unstoppable machine with limitless possibilities, offline is extremely linear comparatively.
Just Cause 3 is the apex of offline open worlds, as it's vast, there are surprises around every corner, and it's based in Medici, which might be a fictional place, but is still based on the Mediterranean islands.
MORE: The Most Annoying Mechanics In Open-World Games
#Open #World #Games #Based #Europe