Metal Gear is unquestionably one of the greatest video game franchises of all time. The series' tactical espionage action meshes beautifully with Hideo Kojima's utterly wild yet poignant, heartfelt, societally relevant, and thematically sound story. Solid Snake carries a franchise on his back, every arc narratively or thematically tying into the story he kicked off when infiltrating Outer Heaven in Metal Gear for the MSX.
RELATED: Classic Sci-Fi Games That Predicted The Future
That said, Metal Gearis a franchise that is more than the sum of all its parts. Certain games are indeed masterpieces in the medium, while others leave quite a bit to be desired at times. At its core, Metal Gear is an inconsistent franchise, but here are their best outings.
UPDATE: 2023/06/19 16:53 EST BY JAKE FILLERY
Updated June 18th, 2023, by David Heath:
Konami has finally brought the Metal Gear franchise back from limbo. Metal Gear Solids 1-3 will be re-released for modern consoles and PC in the MGS Master Collection Volume 1. The port of MGS3 is also based on the old HD Collection version, so it will come with the first two MSX games too. Biggest of all, MGS3 is being remade as Metal Gear Solid Delta: Snake Eater, promising to bring back the same segments, sequences, and storylines with updated gameplay.
However, while it's sticking to creator Hideo Kojima's original script (and that of his co-writers), Kojima Productions has nothing to do with the project, so fans are still largely on the fence about the project. Maybe it'll be a success like the Resident Evil Remakes, or a disaster like the Silent Hill HD Collection. People won't know until the full game comes out. Until then, fans can look back on the classic games and see which ones stood out as the best of the bunch.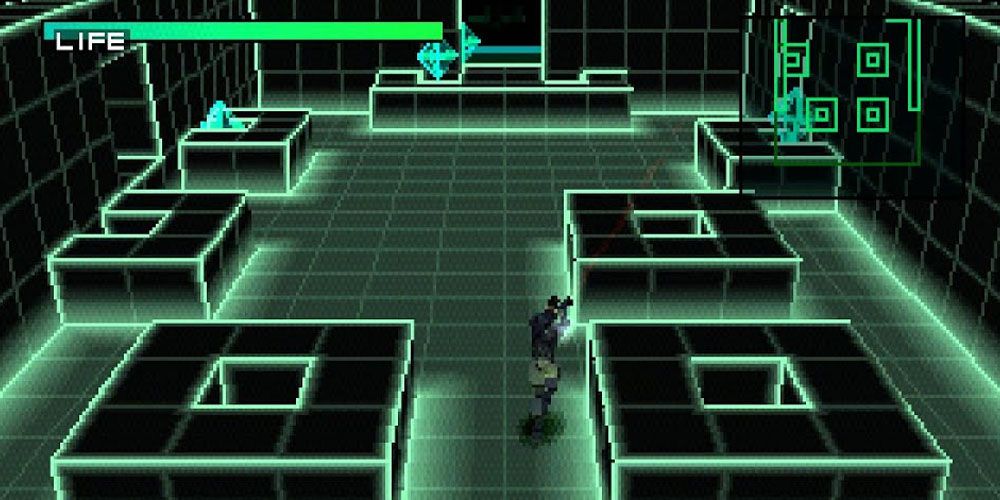 Metal Gear Solid: VR Missions (or Metal Gear Solid: Special Missions as it was known in PAL regions) was a spinoff game that was essentially an expansion of the original MGS1. It was based on the third disc of Metal Gear Solid: Integral, a Japan-exclusive release that also featured alternate costumes and producer commentaries. Beyond this, it was largely identical to the original Western release, so North Americans, Europeans, etc., weren't missing too much.
Besides, given how important stealth is to the Metal Gear series, being able to hone one's skills across a wide variety of scenarios went down well with many fans. While there's not a story to speak of, the game offered 300 unique missions from sneaking to murder mysteries to keep players busy for quite some time. Some of those later challenges can be incredibly difficult for those without Big Boss' soldier genes.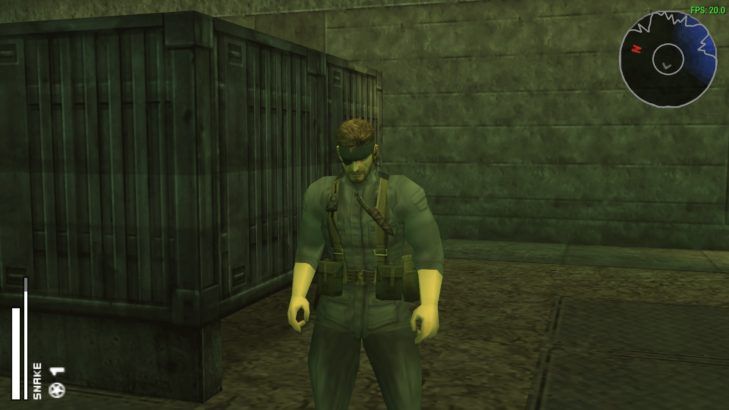 Of all the semi-canon/non-canonical games, Portable Ops stands out on something of a pedestal. It's marketing heavily stated it was a canon entry before Peace Walker came along and made it more questionable. It still looks, feels, and sounds like Metal Gear Solid because the game heavily lifts themes and moments from MGS1 and 3.
It twists them in a way that's entertaining enough to play, but it's largely derivative of the older Solid games. For example, Big Boss takes on his old unit in FOX like Solid Snake would with FOXHOUND in MGS1. The future Grey Fox makes his chronological debut as an experimental soldier, like he would when he'd become a cyborg in MGS1. It's still fun, though it's much less refined compared to its predecessors and Peace Walker.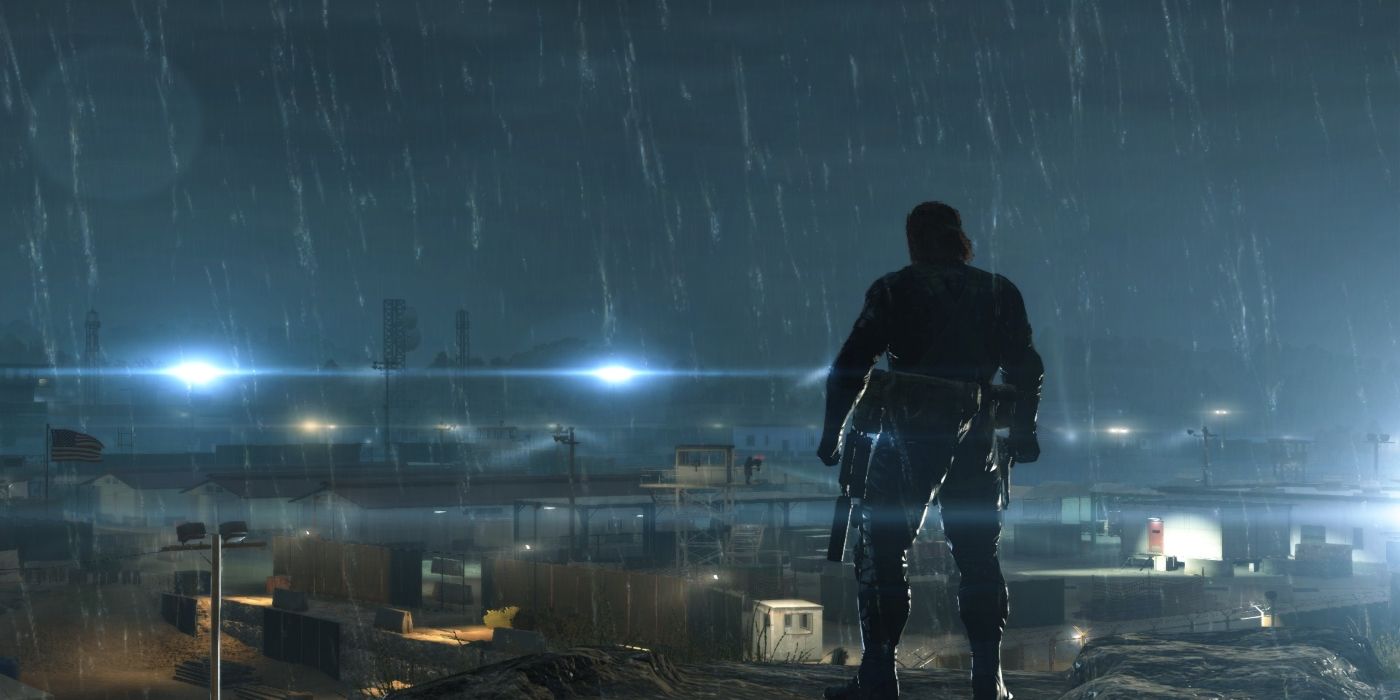 Metal Gear Solid 2's Tanker chapter is considered by many to be a massive highlight of the game, if not, it's the better half in terms of level design. It's a playground for Snake mechanically while also successfully kicking off an incredible story. Ground Zeroes was going to be that for The Phantom Pain, though more by Konami's choice than Kojima Productions.
RELATED: The Complete Chronological Order of Metal Gear Solid Games
Instead of being a free demo, it was a single-story mission with a considerable amount of side content that was still horribly overpriced. Camp Omega is an amazing battlefield and the build-up to TPP is eerily cool, but it's all too short as it is just a single mission that teases what the future will offer. It may have been better off as a flashback mission in The Phantom Pain as originally designed, as it's more easily found combined with the rest of MGS5 nowadays.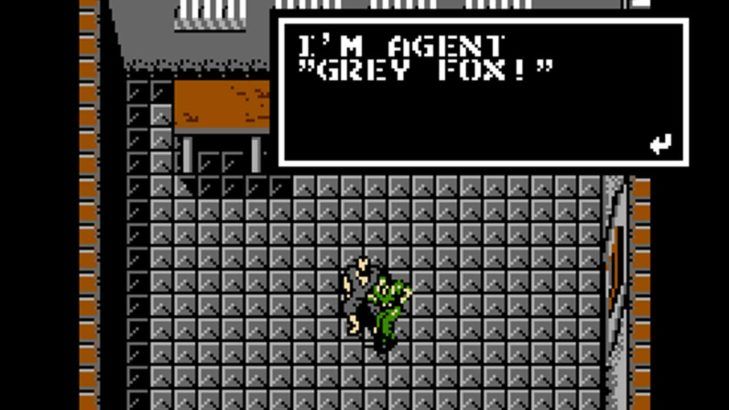 The original Metal Gear is equal parts impressive and unimpressive. On one hand, Kojima managed to make stealth gameplay work on an 8-bit console, mechanically and in terms of design. Metal Gear is fun, responsive, and quite tense. On the other hand, the difficulty curve is sloppy, and the story is a bit bland. The MSX's memory constraints meant Kojima had to be more spartan with his dialogue, which is unique as he'd become way too verbose in every other game.
But every journey starts with a single step, and the first game is a sturdy one, showcasing the skeleton for what the series would become, particularly in Metal Gear 2. It has a lot of charm, even if the difficulty curve with its mechanics can be frustrating (watch out for those trap doors!). This only applies to the MSX game though. The NES port was the only one that reached the West, was much messier by comparison, and didn't even feature the titular Metal Gear.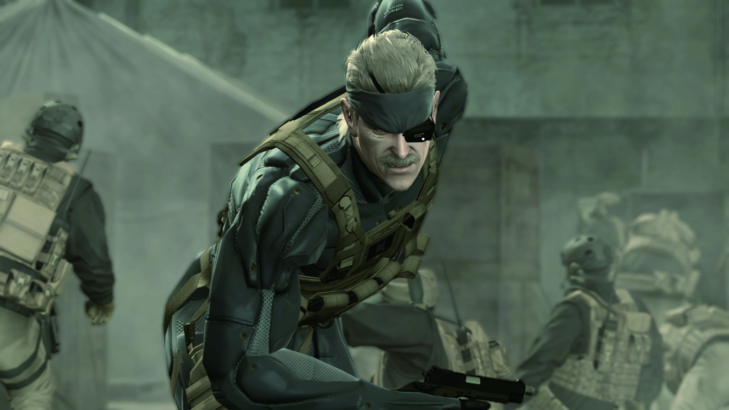 Metal Gear Solid 4 brought the series to its clear thematic close but struggled with balancing its gameplay with its story. It had some magnificent gunplay and level design, but barely any opportunities for the player to indulge because Kojima indulged himself with the story instead.
He sought to explain every plot thread the series left, from why Vamp was seemingly immortal, to how he could run on water in that one scene in MGS2. It left the game messily paced and cluttered beyond belief. Yet it still had some great moments that made it all worthwhile like the REX-RAY battle, and Snake & Ocelot's last fight. Even so, it shows why Kojima & co switched to the mission-based approach to expand gameplay in Peace Walker and MGS5.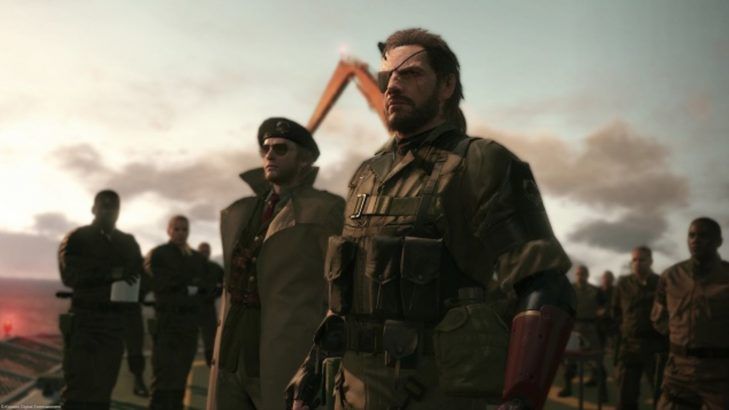 Metal Gear Solid V: The Phantom Pain is a complicated game with an even more complicated development. The gameplay is terrific, with some great stealth mechanics that invite a wide range of creativity. However, the open world doesn't offer much reason to do so. The Kojima-Konami feud led to a lot of near-identical side-ops, making the side content fairly bland compared to Peace Walker or even Ground Zeroes.
Related: Great Games That Were Nightmares to Make
The narrative also suffered, as the storytelling was spread out too thin, to the point where one of its endings was completely cut out in favor of microtransactions. Nonetheless, TPP has rich themes that tie back to the franchise's roots, and some great subplots, such as Paz and Huey's arcs, and laying a thread between Big Boss and Eli that led to what was originally a mistranslation in MGS1. It's a game that looks back on itself more subtly.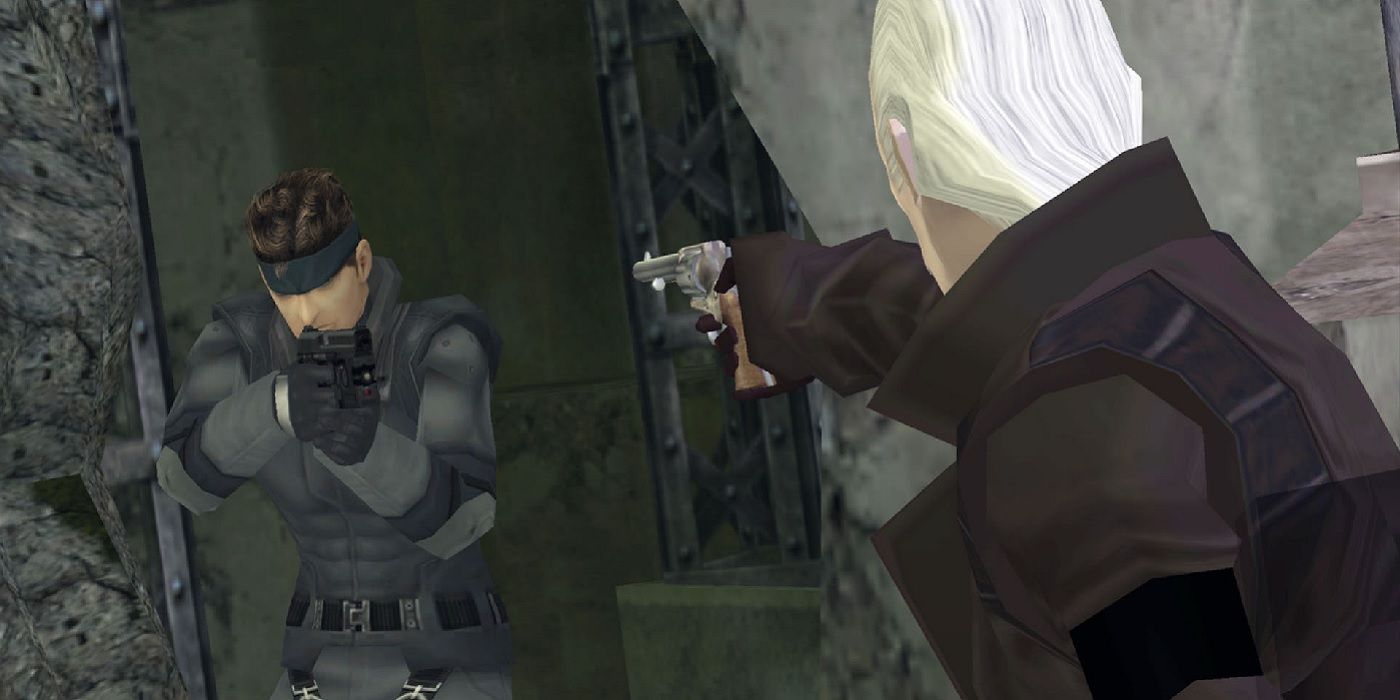 On the face of it, this remake for the Gamecube fixes a lot of the original MGS1's clunky parts. Players can grab a tranquilizer sniper rifle in the Nuclear Warhead Storage Building instead of going back to the Tank Hangar. Then they could use a first-person view to shoot pipes in REX's hangar to change the PAL key's shape to avoid even more backtracking. Even so, the levels weren't designed with the new gameplay in mind.
Based on MGS2, previously challenging setpieces become too easy to get around thanks to new techniques like hanging off ledges, and tranquilizing guards. The new translation and acting direction, made to adhere more closely to Kojima's vision, feel more lifeless compared to the original PS1 performances. Still, it's a good remake of a classic game and needs a re-release. Perhaps it could headline the Master Collection Vol.2? Hope springs eternal.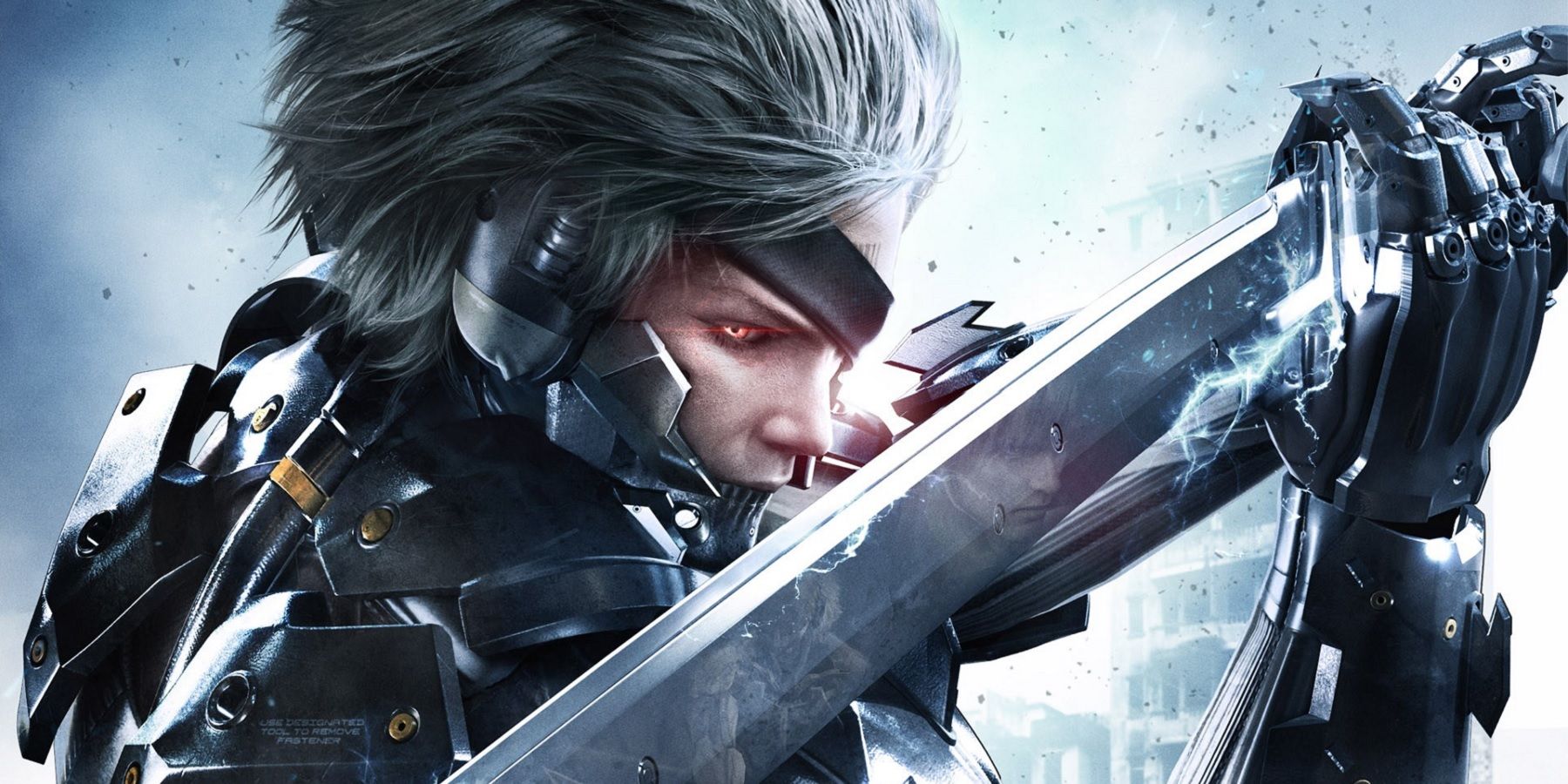 Raiden wasn't all that popular when he first appeared in Metal Gear Solid 2, but attitudes toward him have softened over the years. Where once he was seen as a poor man's Solid Snake, his character development since then, and his own spin-off game in Metal Gear Rising: Revengeance, have helped give fans more understanding and appreciation for the cool cyborg ninja.
Revengeancecan be a little divisive, as it's not a standard Metal Gear game. The stealth mechanics aren't particularly solid, and can often stop the player from getting those S-ranks. That's because it's a well-put-together hack-and-slash adventure game that wants players to get up close and personal with its entertaining cast of foes. Sadly, despite both PlatinumGames and Kojima both being open to making a sequel, the ball is in Konami's court, and at best they're waiting to see how MGS Delta does first.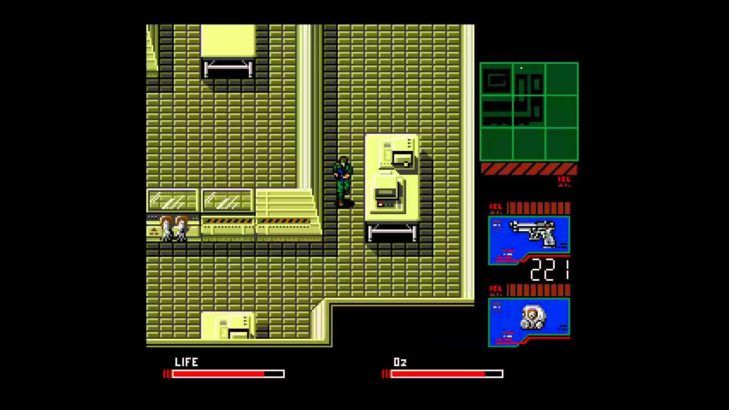 The leap from Metal Gear to Metal Gear 2: Solid Snake is downright incredible. Easily one of the greatest 8-bit games of all time, Metal Gear 2: Solid Snake is where the series truly gets familiar. Thanks to the MSX2's extra capabilities, Kojima managed to create a battlefield with history, rich characters, and killer gameplay. Unfortunately, it didn't reach the West until 2006's MGS3: Subsistence. NES fans were left with 1990's Snake's Revenge instead.
Related: A Metal Gear Revival Shouldn't Ignore the Series' Origins
It was so good that MGS1 took a lot of its best-set pieces from Metal Gear 2: Solid Snake, be it old friends becoming foes, or fighting off a Hind-D with Stinger Missiles. It's arguable which game pulled off the concepts better, but Metal Gear 2 puts up a good challenge, offering the Metal Gear experience in 2D. Fans would think that's a small pool to fish through, given there are only two 2D games. But that's not quite true.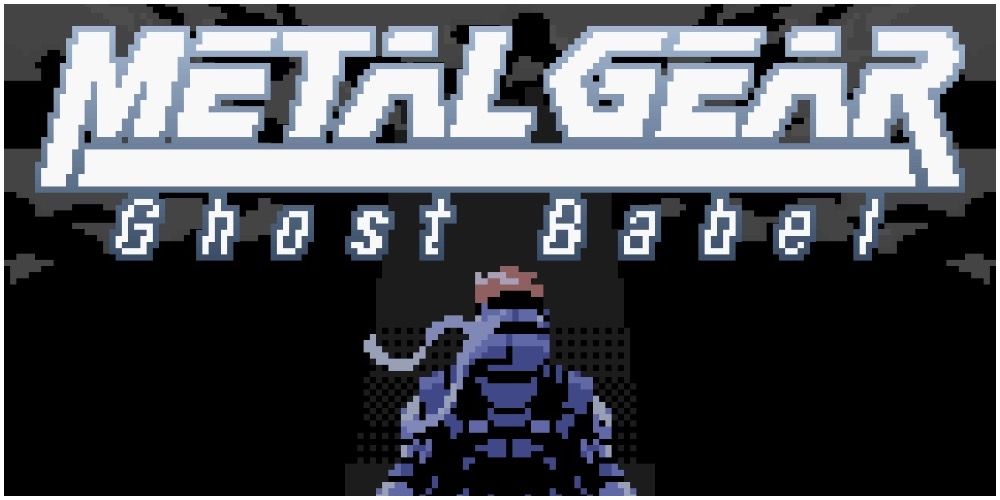 Better known as just Metal Gear Solid in the West, the Game Boy Color game wasn't a port of the PS1 game. Instead, it was an alternate sequel to MG2, where Solid Snake had to return to the ruins of Outer Heaven to stop the Gindra Liberation Front and the Black Chamber special forces group from using a new Metal Gear to threaten the world.
It carried on the overhead, 2D gameplay from MG2, but with a few features from MGS1 like flattening Snake against the wall to scoot under cameras, or tap on walls to distract guards. The game also split itself into stages, including special editions of the stages with different gameplay objectives, and 180 training missions. It's arguably the definitive 2D Metal Gear experience, even if it's non-canon.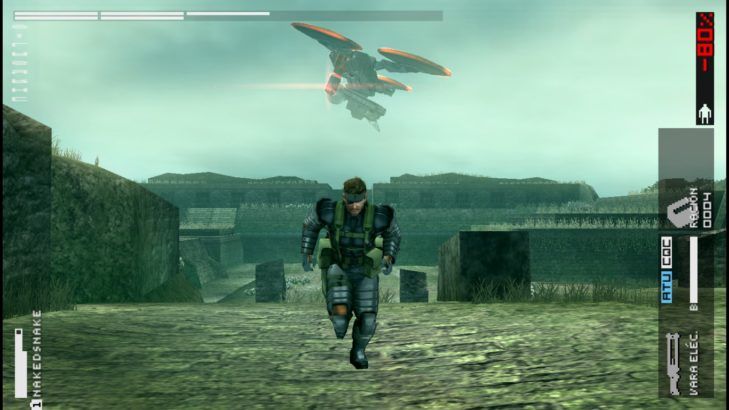 Essentially Metal Gear Solid and Monster Hunter's love child, Peace Walker is a great little game that rarely seems to get the credit it deserves. Maybe it's because it was originally a PSP game, or because it was an improved Portable Ops that was a little too slavish to MGS3. Nonetheless, to those who gave it a shot, Peace Walker offered a surprisingly good plot with a charming script, and a very fun vibe compared to other games.
Peace Walker indulges in Metal Gear's wackiest qualities, from the crazy weapons to its side-ops. Some might find it off-putting compared to the high-drama in the other games, but there's value in its pick-up-&-play approach. It makes Peace Walker a more accessible experience while retaining the action movie vibe the series' best games retain.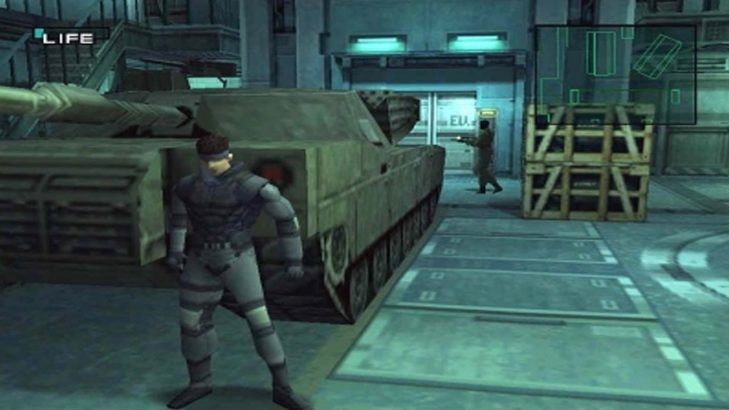 The original Metal Gear Solid is unforgettable. Even with its PS1 blocky graphics, and honestly because of it, Metal Gear Solid still looks beautiful to this day. Its cool color-coding helps it weather the decades. It also arguably has the series' best script, performances, and cinematography. MGS2 & 3 improve on it graphically and in mood, but MGS1 feels the most like a fun, action movie as it doesn't get bogged down by Kojima's overwriting.
Related: Games You Need to Play If You Love Metal Gear Solid
Shadow Moses is also an iconic piece of video game-level design, offering some very interesting moment-to-moment gameplay. Some of them have become famous in their own right, such as the Psycho Mantis boss fight, the Torture sequence, and the rise of Metal Gear REX. Between its set pieces, characters, and story, there's so much to love about MGS1.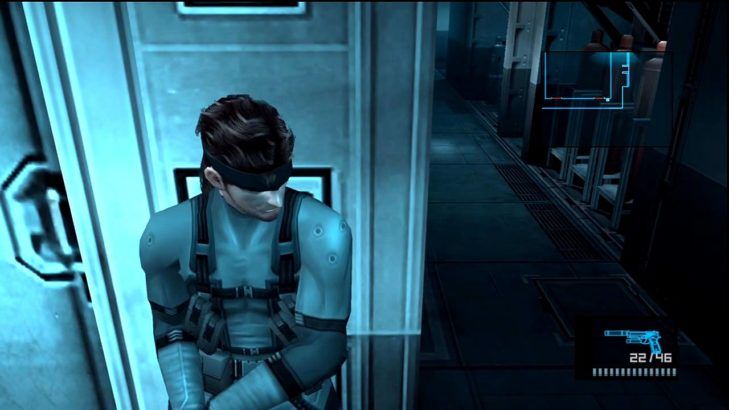 Metal Gear Solid 2: Sons of Liberty is one of the greatest video games of all time. It told a relevant story far ahead of its time, predicting the pathway of the information age, while also breaking down what it meant for MGS2 to be a sequel. For example, Raiden was intentionally designed as a poor man's Snake, a proxy for the player, which he gradually rejects as he rediscovers his true self.
While this meta-approach wasn't popular on release, it made MGS2 thought-provoking from start to finish, challenging Metal Gear's core themes. While Kojima has said each game post-MGS1 was meant to end the series, MGS2 does come off as a conclusion thematically, even if it still teases a few extra threads. The gameplay was the strongest in the series too at this point, fitting the Tanker and Big Shell chapters like a glove.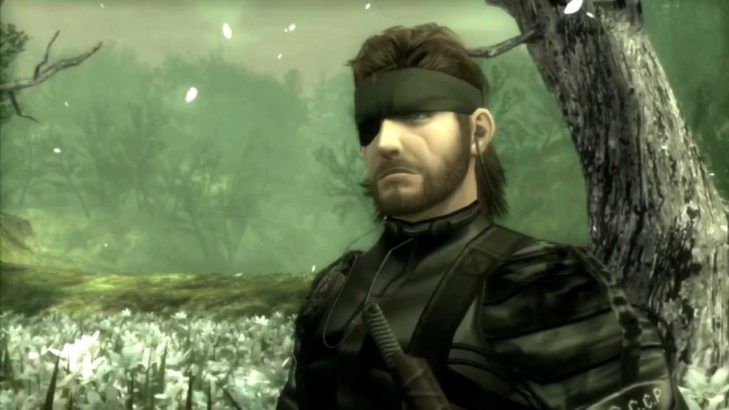 The franchise's favorite game if nothing else, Metal Gear Solid 3: Snake Eater is a magnificent game with a few flaws. The Camo system is conceptually interesting, but at times tedious due to the repeated visits to the menu. The same goes for backpack management and medical treatment. The game's insistence on mapping the CQC techniques to differing degrees of pressure on the Circle button was fiddly too.
Yet they're not dealbreakers as the story and the gameplay bolster the game to legendary heights. There are so many techniques for the player to work with, particularly in Groznyj Grad, which is easily the best area in the entire franchise in terms of sneaking. The story hits its emotional peak too, as Snake and The Boss work through their mentor-student relationship while divided by the Cold War. No wonder Konami chose to remake it first.
MORE: The Best PS2 Third-Person Shooters, Ranked By How Well They Hold Up
#Metal #Gear #Games #Ranked