The Legend of Zelda: Tears of the Kingdom has many different horses running throughout the fields of Hyrule. Players can tame and keep these horses as their own in stables across the map. Horses come in a variety of different coat colors, including spot placements varying as well. Tears of the Kingdom also offers the opportunity to get select rare horses like a giant horse and a golden horse.
While the game does have many stables, there is still a limit to just how many horses a player can have in the game. Horses can be used as a way to quickly travel around Hyrule faster than Link's normal running speed – horses can also pull carriages as well.
RELATED: Zelda: Tears of the Kingdom – The Horse Guard's Request (How To Get A Skeletal Horse)
How Many Horses Can A Player Own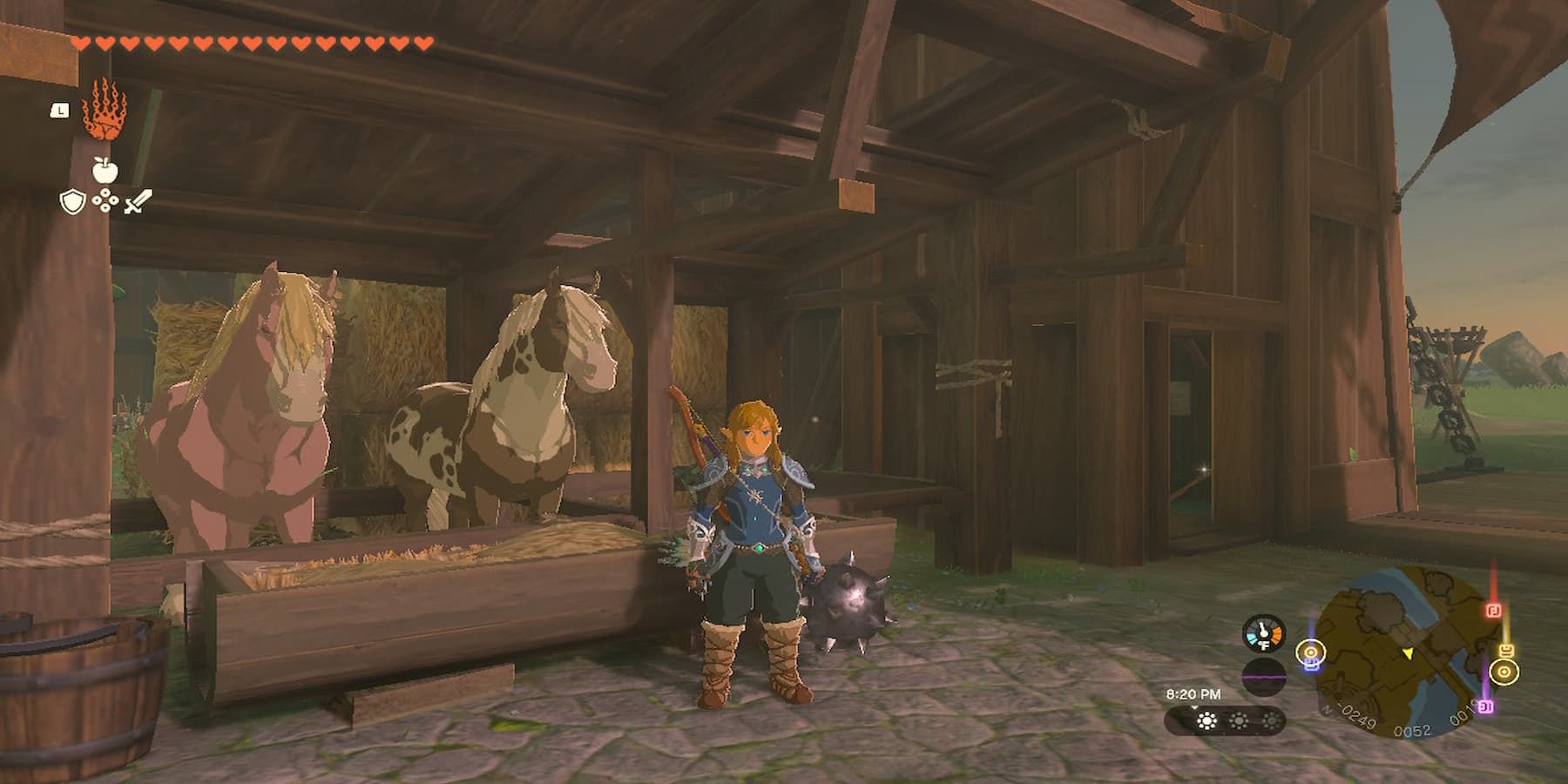 In The Legend of Zelda: Tears of the Kingdom, there are a total of 18 different stables that players can find through Hyrule, but only 17 are accessible. Each one is located in a different spot listed below:
Woodland Stable – Central Hyrule
Riverside Stable – Central Hyrule
Snowfield Stable – Hebra
Dueling Peaks Stable – West Necluda
Outskirt Stable – Central Hyrule
Tabantha Bridge Stable – Central Hyrule
Gerudo Canyon Stable – Gerudo Desert
New Serenne Stable – Hyrule Ridge
Wetland Stable – Lanayru Wetlands
Foothill Stable – Eldin Canyon
South Akkala Stable – Akkala Highlands
East Akkala Stable – Deep Akkala
Lakeside Stable – Faron
Highland Stable – Faron Grasslands
Mini Stable – Gerudo Canyon
Hateno Pasture – Mount Lanayru
Lucky Clover Gazette – Tabantha Frontier
Tears of the Kingdom will allow players to have up to six different horses tamed at once, even though there are so many stables. Each stable acts as a way for players to grab their horse – or even change it out for another – and continue on their journey.
Even though the limit is six horses, technically, players can still tame more, but there's a downfall. If a player decides to tame a seventh horse, they can; however, when talking to the stable owner, they'll express how that's no more space. Players can also upgrade their horses as well.
For a player to add a new horse to their current collection, they will have to give up one of the saved and stabled six horses. This allows players to save a rarer horse if they come across one, like the giant white horse or the golden horse – but it is sad players will have to choose between horses.
Only being able to house six horses may seem like a small number to some, but the game makes it easy to switch between them at all the stables in the game. Make sure to check out our guide on Pony Points and how to farm them to take full advantage of each stable.
The Legend of Zelda: Tears of the Kingdom is now available for the Nintendo Switch.
#Zelda #Tears #Kingdom