In Roblox: Chest Simulator, players have to break chests to get coins and gems as a reward. Fans can buy pets that will increase their income and buy new weapons that will help to break chests faster, unlock new locations, and much more.
One of the ways to speed up the progress is to redeem codes. Below, players will find expired and active Roblox: Chest Simulator codes, which will provide fans with rewards that will significantly benefit them. For example, after receiving gems, they will be able to immediately purchase pets and increase their income.
Updated July 8, 2023: This article has been updated to check for active Chest Simulator codes and include new ones if any are added. It is updated every month, so keep that in mind.
RELATED: Roblox: Dragon Race Codes
All Chest Simulator Codes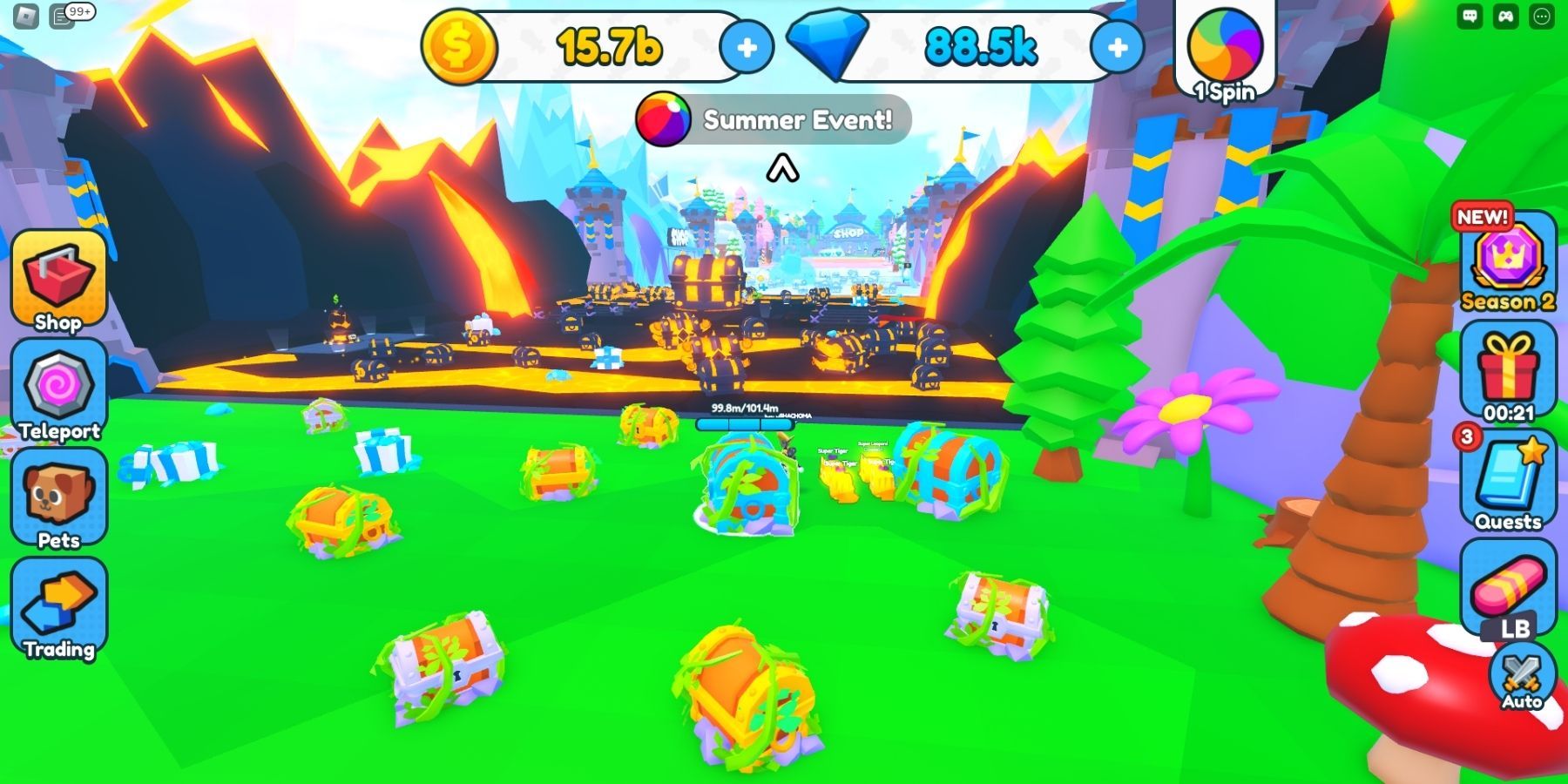 Although the idea of this game is not new, the developers have ensured it's all balanced well and are constantly filling it with new content. Along with regular updates, the developers also add new codes, and users will find a complete list of them below:
Codes Updated July 8, 2023.
Active Codes
LUCKY – Enter this code to claim 1 hour Luck Boost.
10KLIKES – Enter this code to claim 100k Gems.
1KLIKES – Enter this code to claim 50k Gems.
Release – Enter this code to claim 500 Gems.
Expired Codes
There are no expired codes for Chest Simulator.
RELATED: Roblox: Pixel Piece Codes
How To Redeem Codes In Chest Simulator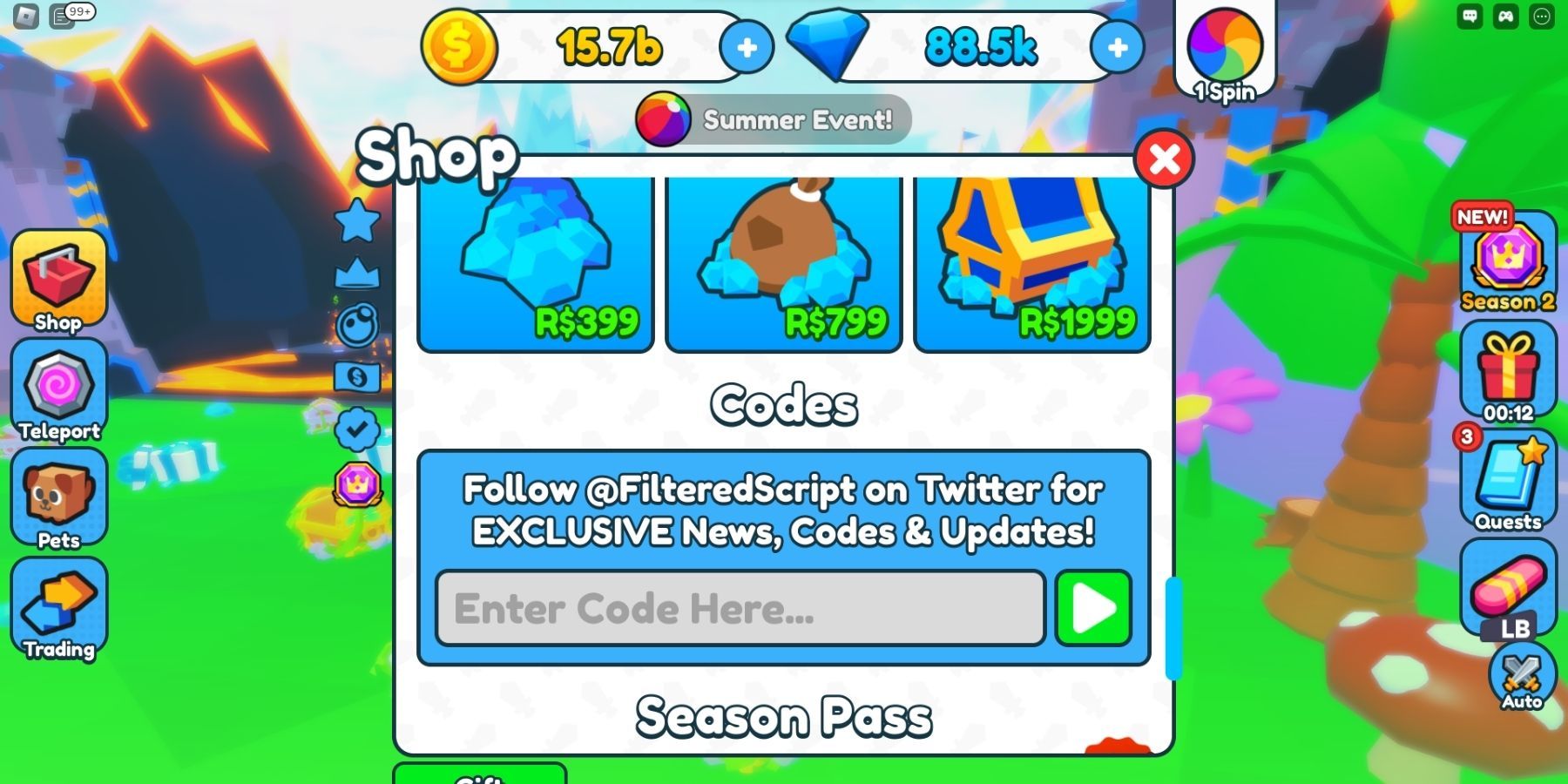 The developers have made the process of redeeming codes very simple and convenient, just like in most other Roblox games. But still, if users struggle to find a button to get freebies, they can refer to the step-by-step instructions below:
First, to redeem the codes, launch Chest Simulator.
After that, in the main menu of the game, find the Shop button. It looks like an empty cart.
Then enter or paste the above-mentioned code into the Enter Code Here field.
When the code is in the field, users should press Enter.
How To Get More Codes For Chest Simulator
To get new codes, players can follow the official Discord server of the developers. In addition to codes, users will find various giveaways, news about updates, announcements, additional rewards, and much more.
Another thing all fans should do is follow the official Twitter account of the developers, where they can find codes, news, and chat with other Roblox fans. Also, be sure to bookmark this article, as it is constantly updated and provides players with all the codes for Chest Simulator.
Best Roblox Simulator Games Like Chest Simulator
Although this game provides an interesting gaming experience, users often want to try something new because it is always interesting. Therefore, this article provides five games like Chest Simulator for players who dare to experiment:
Roblox is available on PC, Mobile, and Xbox One.
MORE: Roblox: Dragon Warrior Simulator Codes


#Roblox #Chest #Simulator #Codes