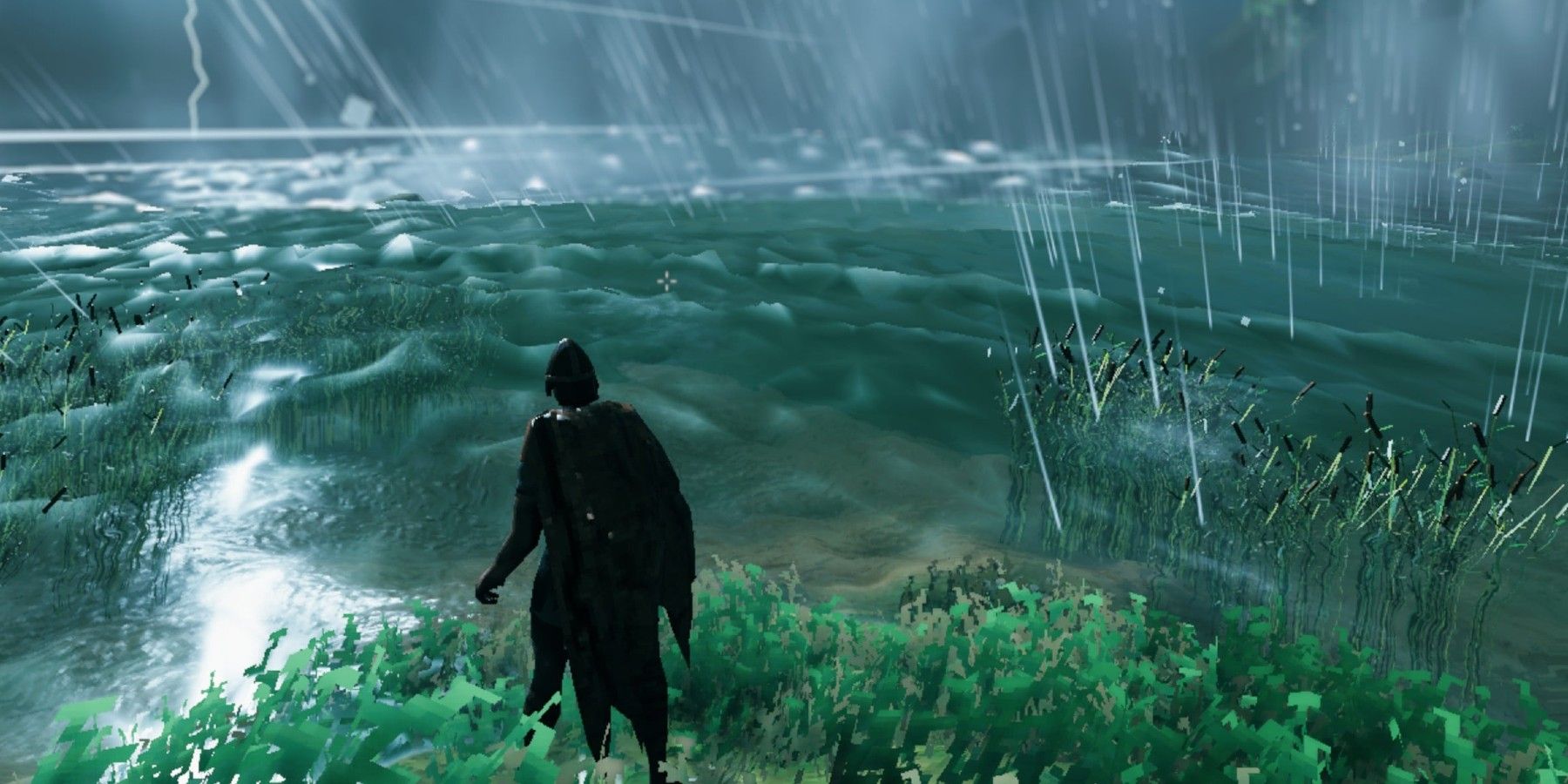 A clever Valheim player discovered a way to reach items hidden in deep waters, solving a problem many players have encountered in the game. Resources are important in Valheim as players tend to focus on the game's building mechanics, so hard-to-get resources have been a serious issue for some gamers.
Valheim launched in 2021, and since then, many players have been enjoying the open-world experience made by Iron Gate Studio. Besides its unique graphics, the game offers a deep and easy-to-use crafting system that allows Valheim players to build incredible fortresses, buildings, trap mazes, and more. Gathering resources can be a difficult task to accomplish in many playthroughs. Some players have encountered problems getting items in deep water, but this intelligent Valheim player found a helpful trick to bypass this issue.
RELATED: Valheim Fan Creates Incredible Sky Base
Reddit user Pinifelipe found a solution to getting items resting in deep waters and shared it with the Valheim subreddit, gathering a lot of attention from the community. According to the Reddit post, players can reach items in deep waters if they dive from high altitudes. The Valheim player built a ladder on top of a rock, and after climbing it, they jumped into the water, reaching the bottom of the beach for a brief moment, enough for them to get the item they wanted. Valheim players are always learning new things about the game, but this little trick will go a long way for players facing the same issue.
Many Reddit users commented on the post, sharing their experiences getting items in deep waters. Some users complained about the issue claiming developers should make a way so players can dive and solve this problem. Other users shared a few solutions to this problem, mentioning exploits and a helpful mod that makes items float above water. Iron Gate Studio is still working on the game, as recently Valheim received a new update adding a feature Minecraft fans will appreciate, so a new update bringing diving to the game is not outside the realm of possibility.
Many Valheim fans think Iron Gate Studio should release an ocean update to solve this issue and add new content to the game. Diving is something many players want, and the number of related comments shows it. Adding a new mechanic or item could add variety to the game and allow players to build more impressive structures in Valheim.
Valheim is available now on PC, Xbox One, and Xbox Series X|S.
MORE: Valheim: Tips to Farm Coins Fast
#Valheim #Player #Discovers #Reach #Items #Deep #Water