Assassin's Creed Mirage creative director Stephane Boudon has bad news for players expecting extensive post-launch support and DLC for the game. Ubisoft's Assassin's Creed Mirage harkens back to the action-adventure roots of the original Assassin's Creed title from 2007 instead of returning to the RPG elements used in Assassin's Creed Valhalla, which Boudon also directed.
Assassin's Creed Mirage players will experience the tale of Basim, a young street thief living in the Golden Age era of Baghdad. Basim seeks justice and answers for his past, and he joins an ancient organization of assassins to work toward his goal. While working as an assassin, Basim learns more about the creed and ultimately becomes a Master Assassin, one of the highest attainable ranks in the order. The protagonist's journey will also take him to Alamut, the renowned headquarters of the assassin order from the original Assassin's Creed game.
RELATED: Assassin's Creed Mirage Bringing Back Fan Favorite Feature
In a Reddit AMA hosted by Ubisoft, creative director Stephane Boudon confirms that the studio currently has no plans for extensive post-launch support or DLC for Assassin's Creed Mirage. These plans could change since Boudon notes that the studio has no plans "for now," but DLC appears to be limited to cosmetics and bonus content at launch. Pre-orders include the bonus "Forty Thieves" quest, and players gain access to a Prince of Persia-inspired Deluxe Pack by purchasing the Deluxe or Collector's Case editions.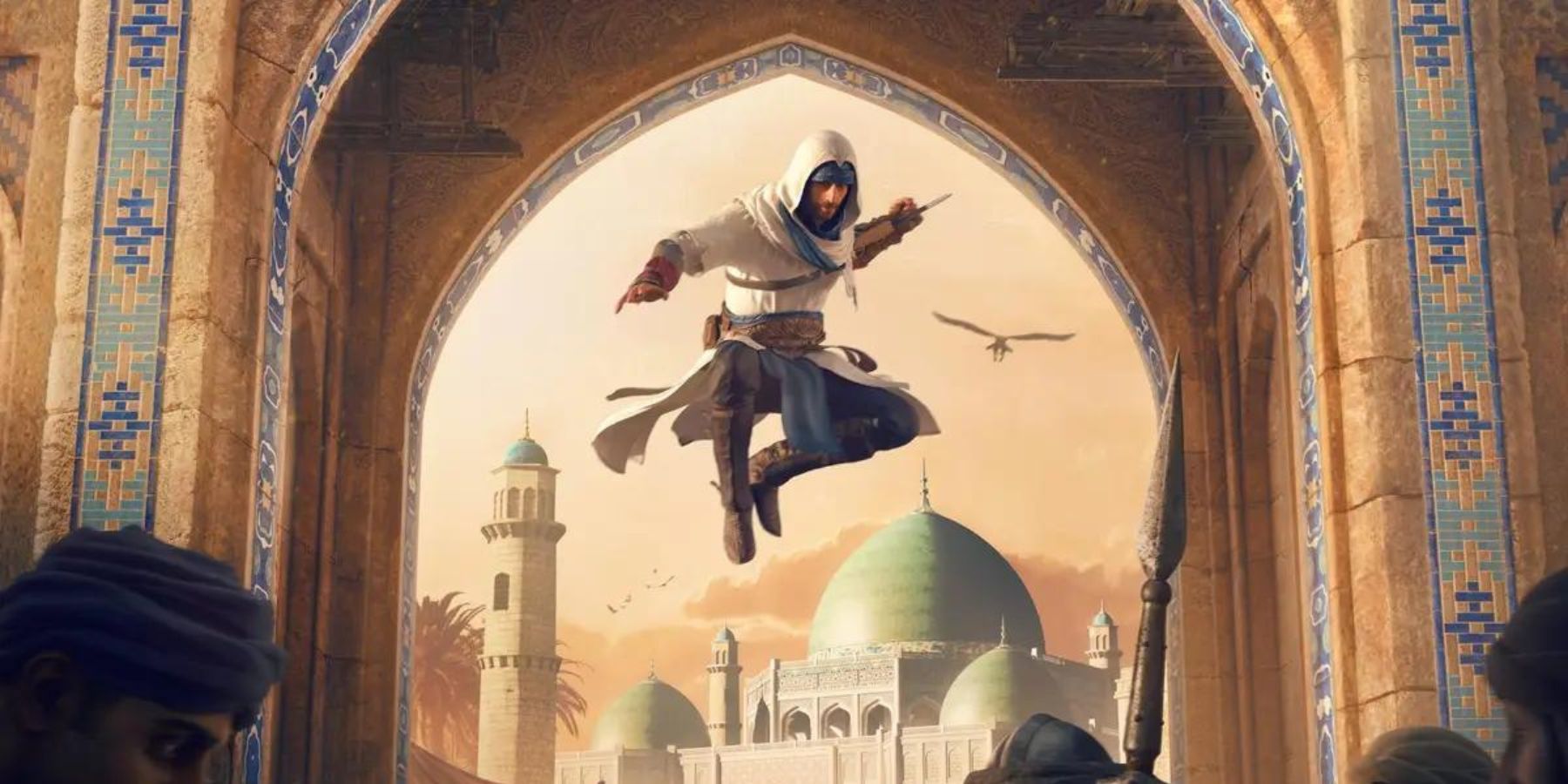 The Assassin's Creed Mirage director also reiterated the game's renewed focus on fluidity and control in parkour, which is a staple of the Assassin's Creed franchise. Key parkour features from early Assassin's Creed entries aren't present in Assassin's Creed Mirage, but Boudon states that several small details were developed to ensure players have full control of Basim. The development team continues to fine-tune parkour and work toward the best level of quality leading into launch later this year.
The possibility for DLC remains, but it appears to be very unlikely according to Boudon's recent remark. Although the lack of post-launch support and DLC may be disappointing for some, Ubisoft appears to be placing its focus on the main story and gameplay mechanics of Assassin's Creed Mirage. Additionally, Assassin's Creed Mirage is regarded by Ubisoft as a tribute to 2007's Assassin's Creed, which also did not receive DLC after its launch.
Assassin's Creed Mirage appears to provide a more compact Assassin's Creed experience when compared to the most recent entries in the series. In addition, players have the option of buying an Assassin's Creed Mirage haptic suit designed by OWO, allowing them to feel more immersed while progressing through Basim's journey. In practice, the accessory lets a player feel haptic feedback throughout their torso while exploring and fighting in Assassin's Creed Mirage.
Assassin's Creed Mirage launches October 12 for PC, PS4, PS5, Xbox One, and Xbox Series X|S.
MORE: Assassin's Creed Mirage is Leaving Money on the Table Without Competitive Multiplayer
Source: PCGamesN
#Assassins #Creed #Mirage #Dev #Bad #News #Potential #DLC #Game