There was a time when Firaxis would release various Sid Meier's Civilization spin-offs, but nothing has happened with the IP since 2016. Now, the studio is hard at work developing the seventh mainline game in the series. Fans are excited to see what Firaxis does with the concept as it tries to reinvent the franchise with each entry. This makes it an exciting time to be a fan of the series, but hopefully more Sid Meier's Civilization adventures are also in store.
It has been seven years since the last Sid Meier's Civilization hit store shelves, and all fans have had during that time is Civ 6 DLC packs. While the DLC packs gave players something to do, it would have been nice if there were a couple of Civilization spin-off games mixed in. The studio is now putting all its focus on Civ 7, but it could be a ways down the road. If Firaxis wants to keep fans engaged then it should release some spin-offs along the way, and there are so many different ideas it could go with.
RELATED: Civilization 7: The Case for a New Victory Condition
The World Needs More Civilization Spin-Offs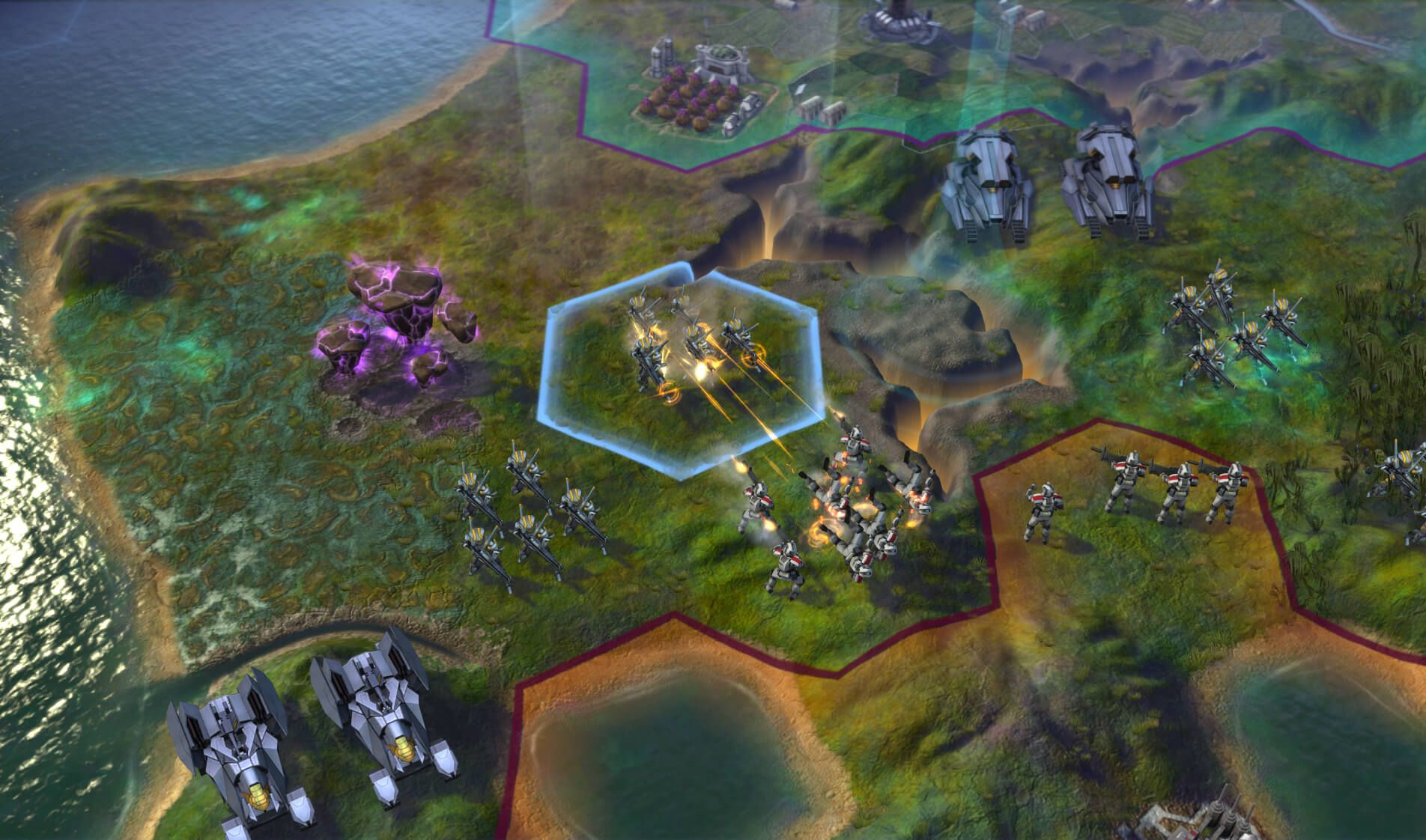 Sid Meier's Civilization fans are waiting desperately for a major piece of content, and right now it seems like Civ 7 will be the only thing they can look forward to. Firaxis has yet to reveal any official information about the title, and that likely means it will not release for a while. While it will hopefully be worth the wait, fans should be able to kill some time in other titles while they wait. They can always take one more turn in an older Civ game, but brand-new spin-offs are always more exciting.
The last major Civilization spin-offs released in 2014, and Firaxis has not done anything with the concept since. In July 2014, players were able to check out Sid Meier's Civilization Revolution 2. It was a more streamlined version of the main series for mobile platforms, and it mostly delivered on the premise. In October 2014, the spin-off fun continued with Sid Meier's Civilization: Beyond Earth. The game took the franchise to space for a new type of experience, but it ended up failing to impress the fanbase.
While these spin-offs were not as big as the main series, they still gave Civilization fans something to look forward to while they waited for Civ 6. Civ 7 may take a while, and that means it is time for another round of Civ spin-off titles. The studio was likely working on more than just Civ 6 DLC these last seven years, and it would be cool to see what exactly it has been developing. If it does not take too many resources away from the main series, Firaxis should give fans some tinier experiences to check out.
There is a ton of potential for Civilization spin-offs, and Firaxis could release Civilization Revolution 3 to give fans a unique type of Civ game. It could craft another Beyond Earth-like game to give sci-fi fans something to enjoy, it could take the franchise to the fantasy genre for something new, or it could simply remaster games like CivCity: Rome. Whatever form these spin-offs take, it would be a fantastic treat for fans of the franchise.
These spin-offs would keep Civilization at the forefront, give fans new ways to interact with their favorite franchise, and be great ways to build up hype for Civ 7 as its release date nears. Considering that the developer was not afraid to break the mold with games like Civilization Beyond Earth, an all-new type of spin-off title could be the perfect solution to the conundrum. Furthermore, given that a spin-off may now be unexpected given their absence since 2014, Firaxis could kill two birds with one stone.
Sid Meier's Civilization 7 is currently in development.
MORE: How Civilization 7 Could Revolutionize America and Its Leaders
#Case #Civilization #SpinOff #Games #Civ