The dreary, demon-infested highlands of Diablo 4's Scosglen holds a number of stories revolving around the Druids and their people. None of them are particularly heartwarming, as is tradition, but they do shed some light on how life has been for the people in this part of Sanctuary ever since Malthael's campaign in Reaper of Souls and Lilith's return in the main game's campaign.
RELATED: Diablo 4 Squanders One of Diablo 2's Best Bosses
In the northern reaches of this region, near the fishing town of Marowen, players will encounter a lone woman near a hut next to some deceased children. Interacting with her will set off a string of events that quickly leads to A Sodden Pact, a short side quest in Diablo 4 that will have players scouring Scosglen's northern shore in an attempt to hunt a wight.
Diablo 4 Sodden Pact Guide: All Sodden Growth Locations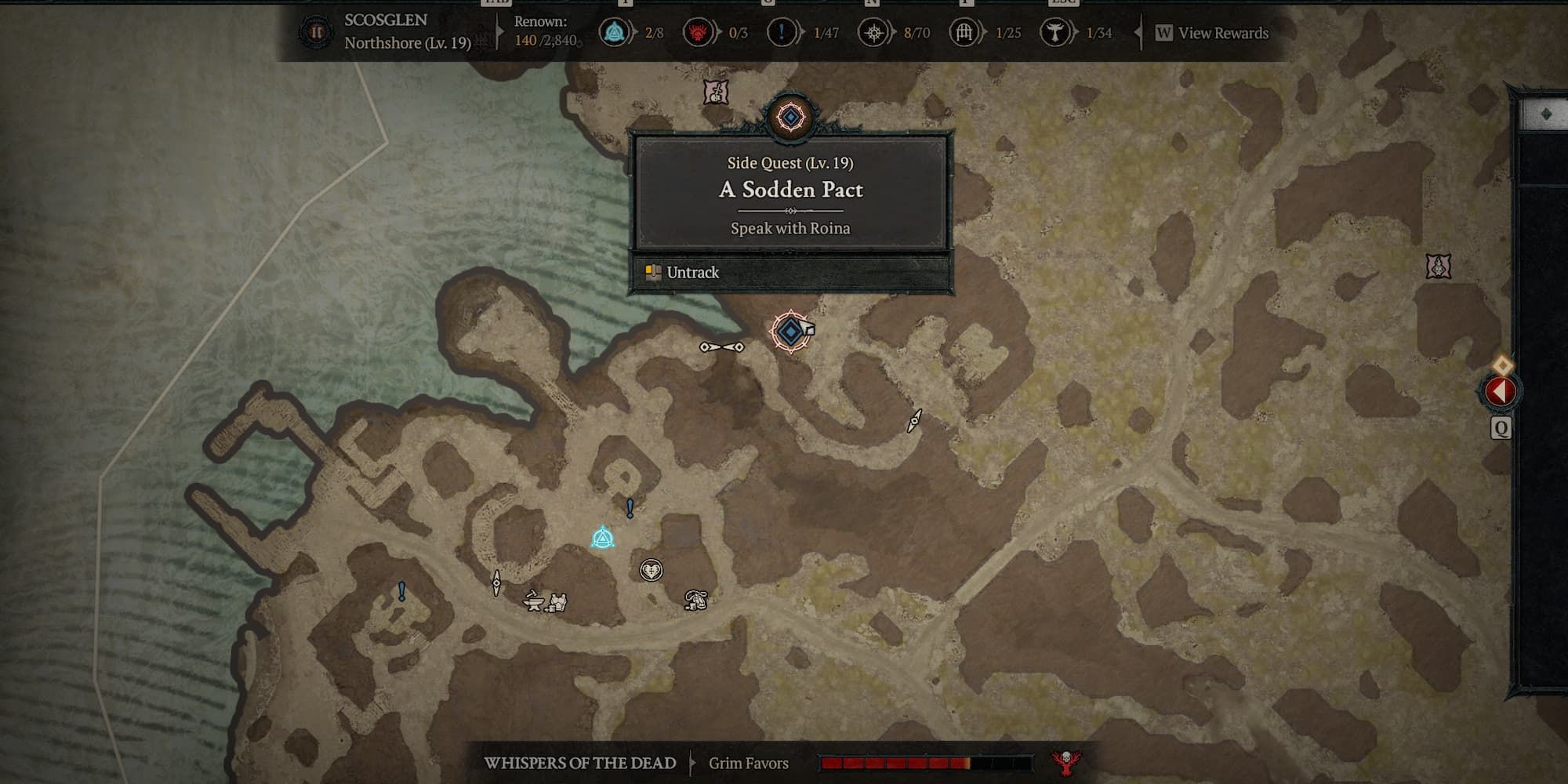 This quest begins after players finish Whispers From Below, the first part of this quest chain that's given by Roina. This NPC is found directly east of the Marowen Waypoint in Scosglen. Here, all players need to do is find another NPC near the quest's starting point. After that, A Sodden Pact will automatically begin.
In the Sodden Pact quest, players will need to work with Roina in order to lure out and hunt a wight that's been terrorizing villagers. To get the monster out into the open, players need to find 5 Wight Hairs, all of which drop from Sodden Growths scattered around the quest area.
RELATED: Diablo 4 Butcher Spawns in Perfect Cheese Spot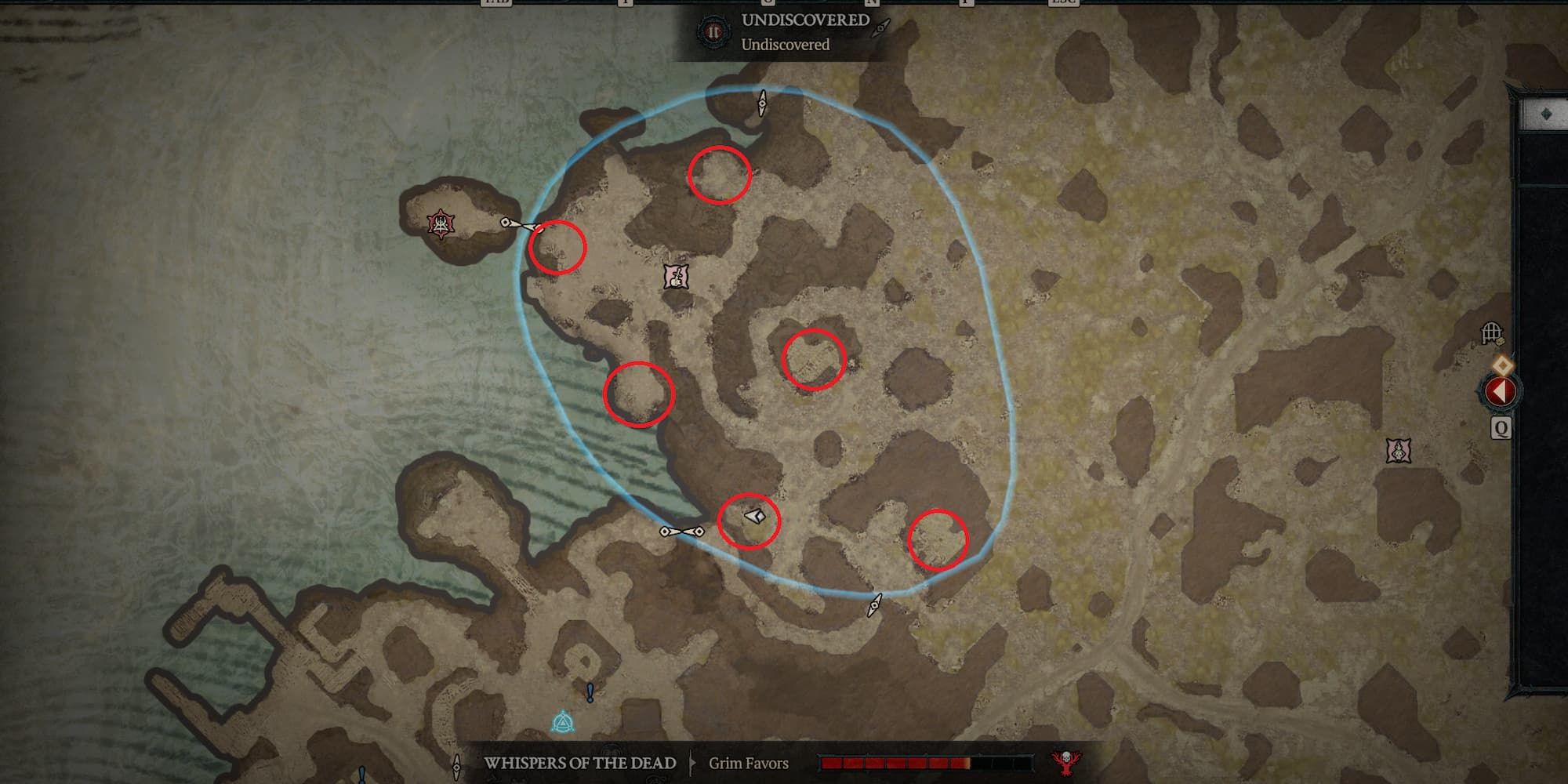 These growths can be a little irritating to find, especially since they blend well into the environment. The blue-marked area is fairly large as well. The map above shows the location of the Sodden Growths, and it should shave a few precious minutes off the player's time. Do note that the Sodden Growth spawns might be randomized, so check all the marked areas above in case one or two of them aren't visible.
Players have previously reported that the Sodden Pact quest is bugged and that some growths just don't spawn at all. If a Sodden Growth isn't in any of the possible locations in the map above, try scouring the rest of the objective area. If players are sure that there are absolutely no more Sodden Growths, then it's best to abandon the quest and get it again from Roina with zero consequence. It might be a good idea to restart the game as well before attempting this.
Completing the Sodden Pact quest rewards players with an Elixir cache, some gold and EXP, Renown, and access to the remaining quests in this chain.
Diablo 4 is available now on PC, PS4, PS5, Xbox One, and Xbox Series X/S.
#Sodden #Pact #Quest #Guide