People who love cartoons, video games, and live-action role-play all seem to have one thing in common: a love of anime. What used to refer only to animation from Japan is becoming a more inclusive term that includes artists from around the world. Anime is just as popular as it always was, even if the idea of what an anime convention should look like has changed.
Related: Summer 2023 Anime Season – Complete Guide
Anime conventions still draw thousands, and organizers and volunteers are still trying to bring them back even after many of them were canceled or outright fell apart in previous years. The following are some of the biggest international anime conventions that are still hosting crowds of cosplaying fans.
Updated on July 17, 2023 by Kristy Ambrose: Anime conventions that were canceled or moved to a virtual workspace are returning to convention centers and public spaces. It's a happy fact that we can lengthen our list with a few more of the biggest anime conventions in the world.
Many of the following locations still have strict rules when it comes to vaccinations and masking rules, and travel restrictions are still an issue, so do the proper research before buying that online ticket.
14
Anime Japan, Tokyo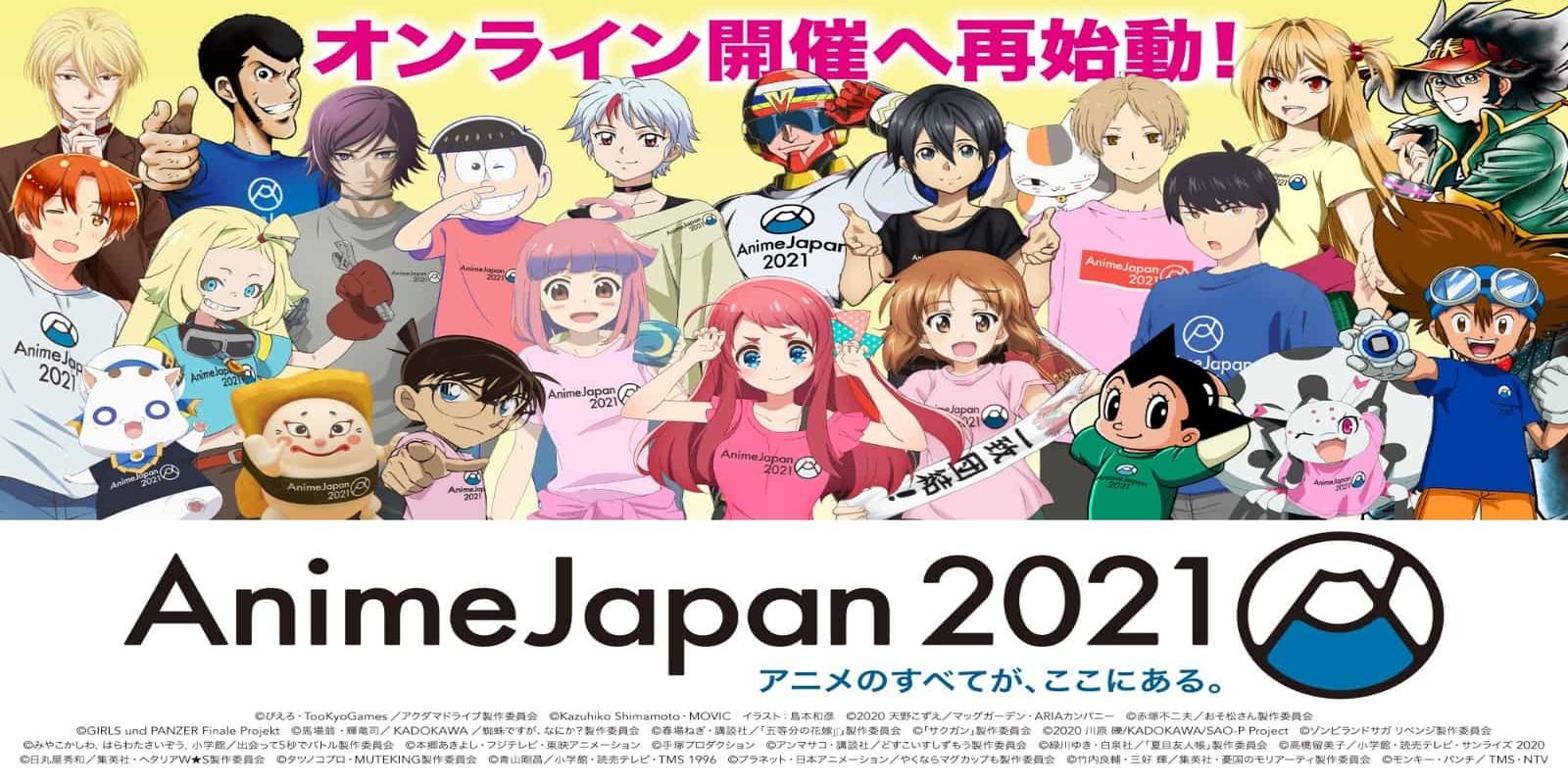 One of the biggest anime festivals in the world would have to be in Tokyo, and this event has consistently hosted more than 100,000 guests every year since it started in 2014. The 2020 event was canceled, but the most recent 2021 convention was successfully held online, and planners are hoping to get back to normal in 2022.
The list of exhibitors is what makes this event akin to a spiritual homecoming for fans not only of anime, but also manga, video games, and electronics. Names like Bandai, Sega, and Toei always have representatives on the floor selling merch and previewing new content as part of the fun.
13
Anime NYC, New York City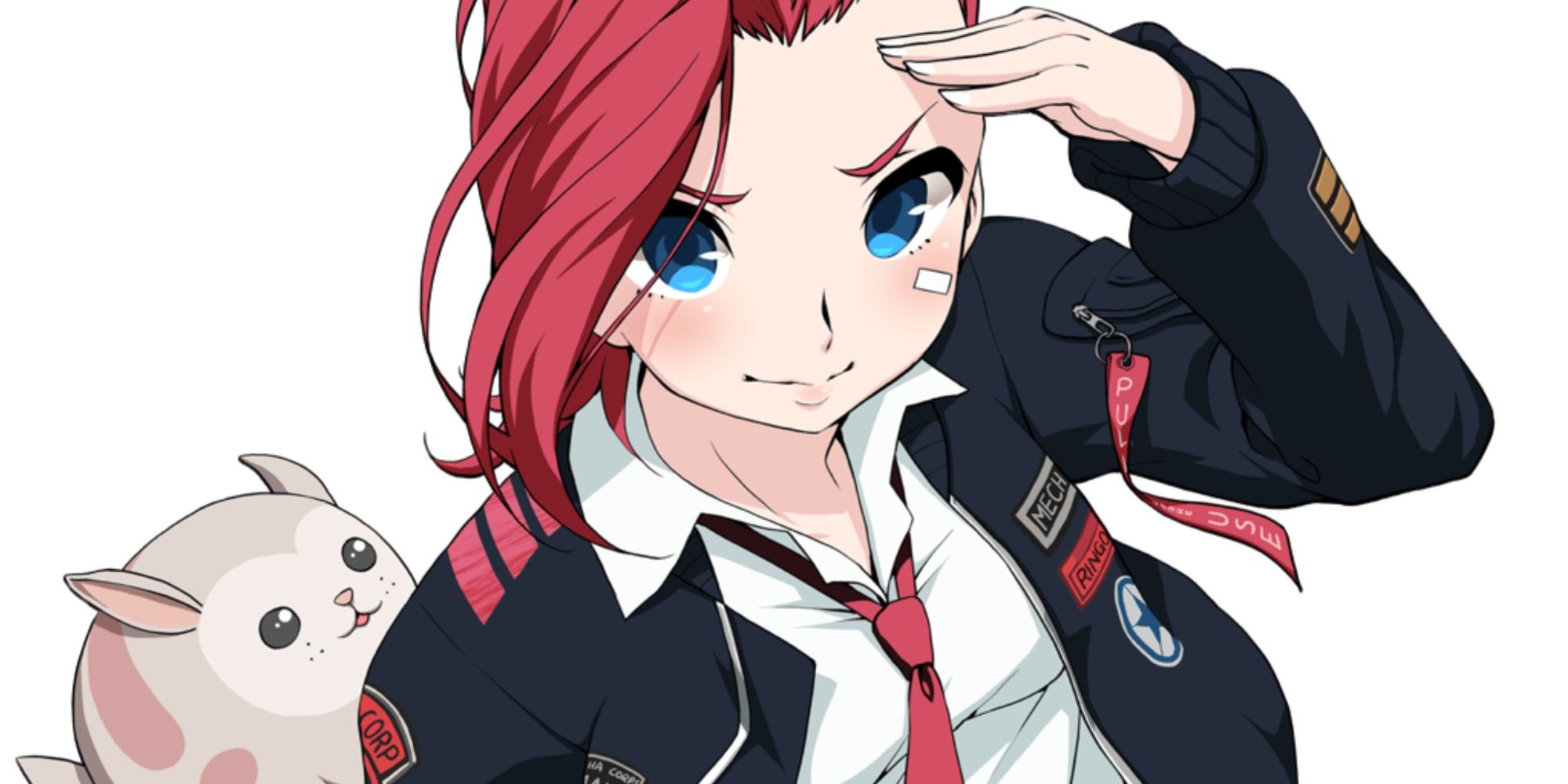 One of the more recent additions to the list of worldwide anime conventions, Anime NYC started in 2017 and grew at an exponential rate. The 2022 festival hosted more than 55,000 fans, which makes it one of the biggest conventions already, and expects to keep growing.
Related: Best Anime By MAPPA Studio
The convention runs for three days in November at the Javits Convention Center and is sponsored by Crunchyroll. Activities and events focus on the writers, illustrators, and creators of popular anime and manga IPs, so lots of panels, discussions, and meet-and-greets.
12
Animangapop, United Kingdom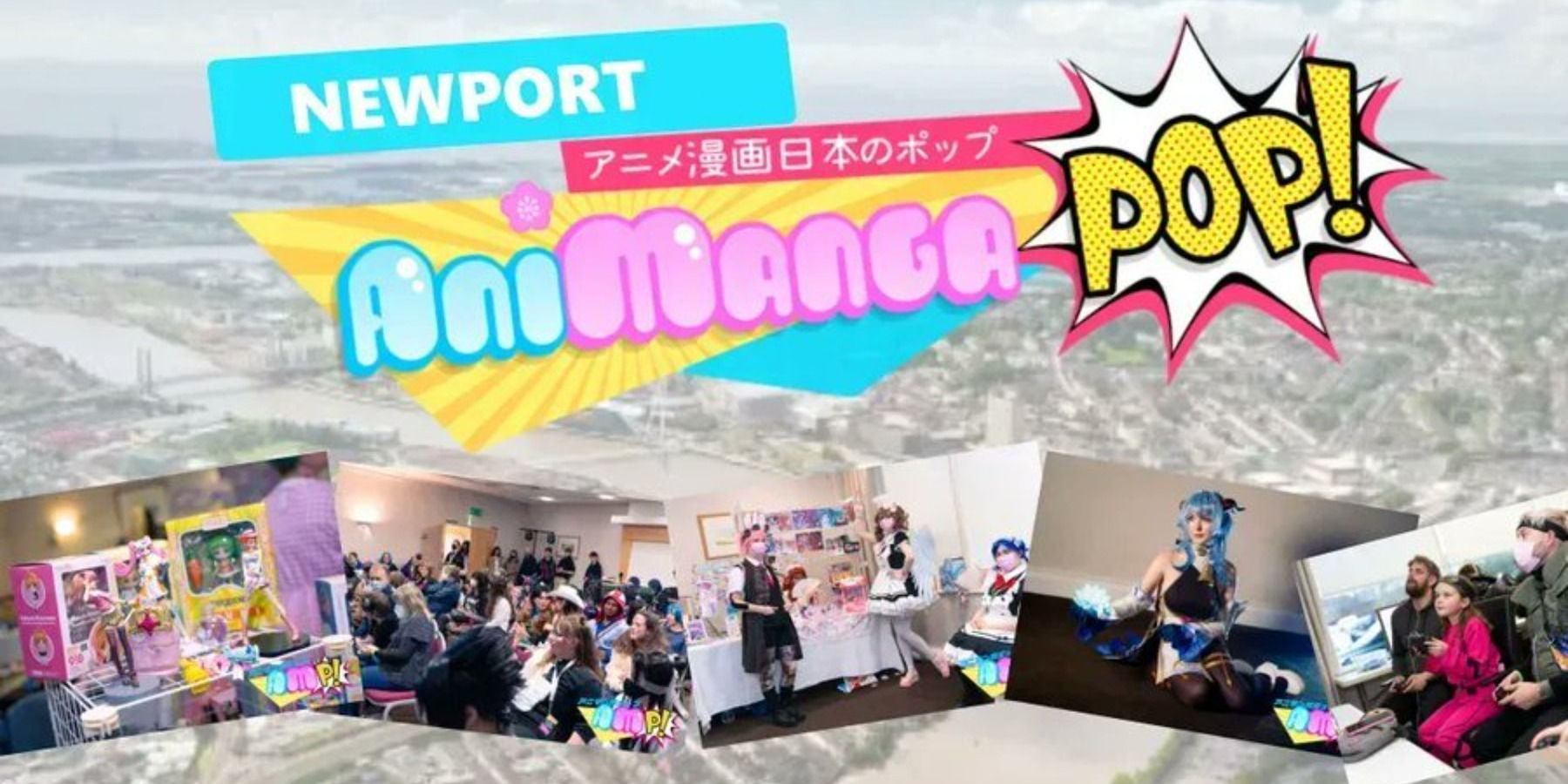 Not just one anime convention but four, with each one taking place in four cities, making it one of the biggest anime conventions in the UK. Glasgow, Newport, Brighton, and Plymouth each host a branch of the event that takes place every August and has been running since 2014.
As the name suggests, Animangapop includes anime and manga, and the event is also home to all kinds of media and entertainment designed for the wonderful world of nerds. Other diversions include video game competitions and glowing after-parties.
11
Madman Anime Festival, Australia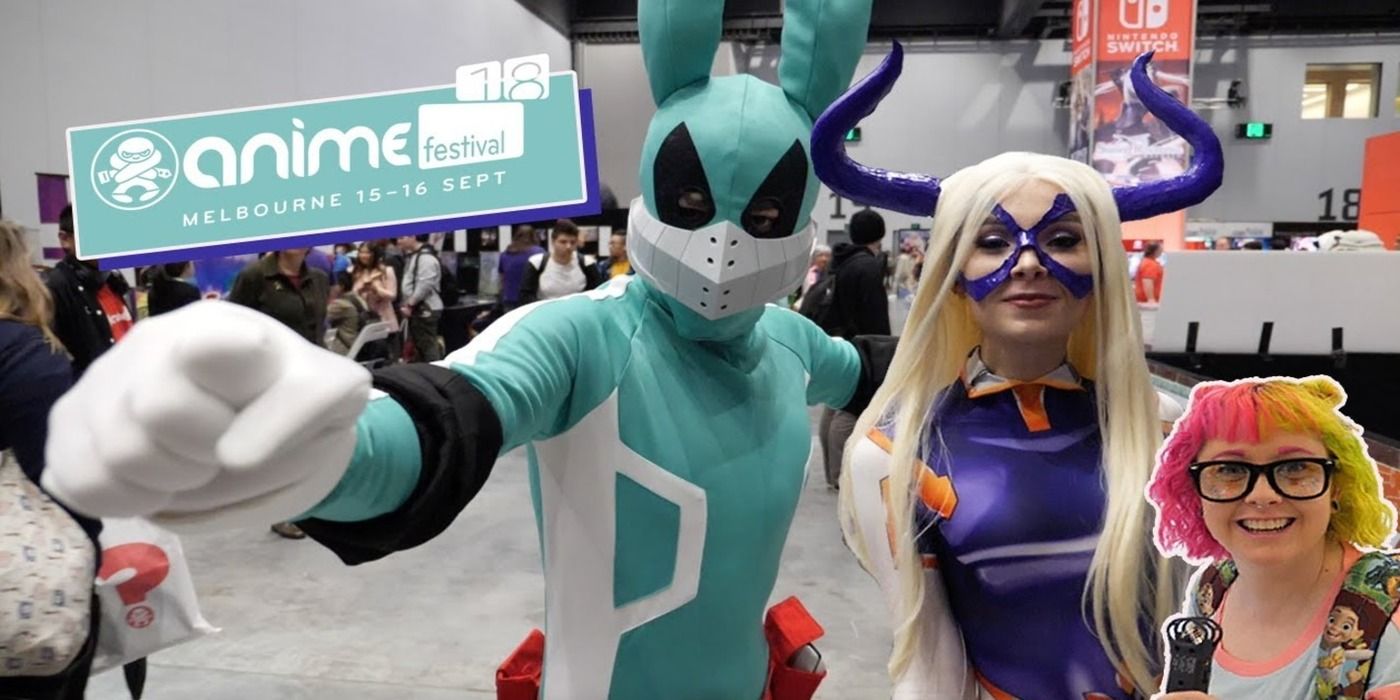 The biggest anime convention on the smallest continent, the Madman Anime Festival tends to rotate between Australia's major cities for location. The first festival was held in Melbourne in 2016, with Perth, Brisbane, and Sydney taking turns in the years since. The event was so successful that it was split into two different festivals, each taking place six months apart in different cities.
Related: Romance Anime To Watch If You Love My Dress-Up Darling
This festival is named after the organizers, Madman Entertainment, who design the convention as a Japanese cultural festival as well as a celebration of all things connected to anime. Events were canceled in 2020 and 2021, but are scheduled to return in March and May of 2022.
10
Sakura-Con, Seattle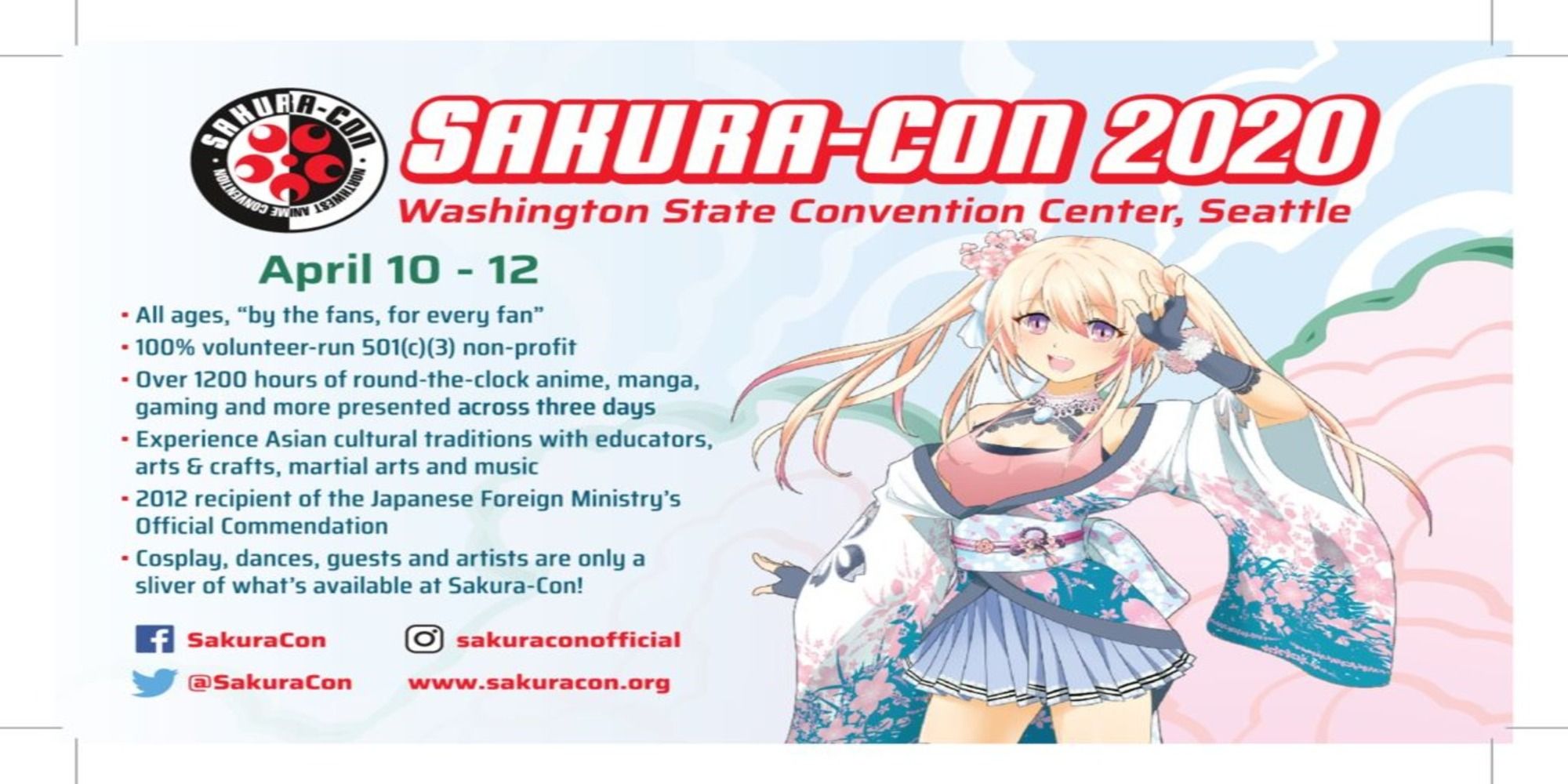 One of the biggest anime conventions and most popular events to be held annually in the entire Pacific Northwest, Sakura-Con is scheduled for a weekend in April at the Washington State Convention Center for 2022. This convention is famous for its massive cosplay participation, card game competitions, parties, raves, and even a masquerade ball.
Programming for Sakura-Con runs in some form 24 hours a day, whether guests want to play video games, watch streaming services, or participate in some karaoke. The Sakura-Con exhibition is also a venue for demonstrations of traditional Japanese martial arts, fashion, and music.
9
Polymanga, Switzerland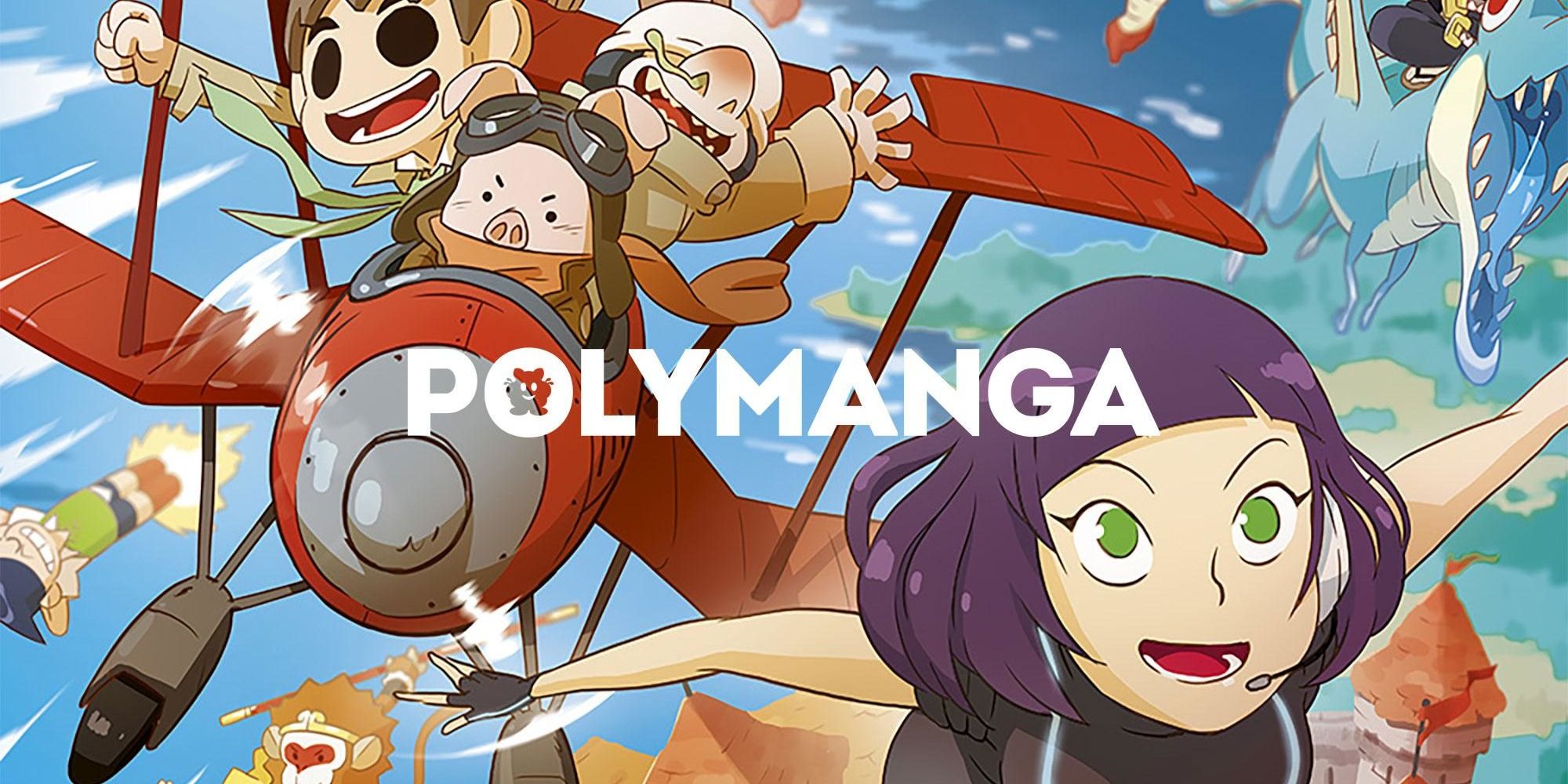 The city of Montreux hosts the Polymanga Festival, which takes place in April over three days. It's not only one of the most diverse anime festivals in the world, but it's also the biggest anime convention in Switzerland, and it's for fans of anime and pop culture in general.
Related: The Best Anime Series of All Time, Ranked
Events at Polymangainclude cosplay shows, celebrity appearances, karaoke, a gaming tournament, and lots of places to shop. Attendees can also enjoy concerts, film screenings, and a publisher showroom. It's such a popular event that a limited amount of tickets are sold to avoid overcrowding, so book as soon as possible.
8
Ai-Kon, Winnipeg, Canada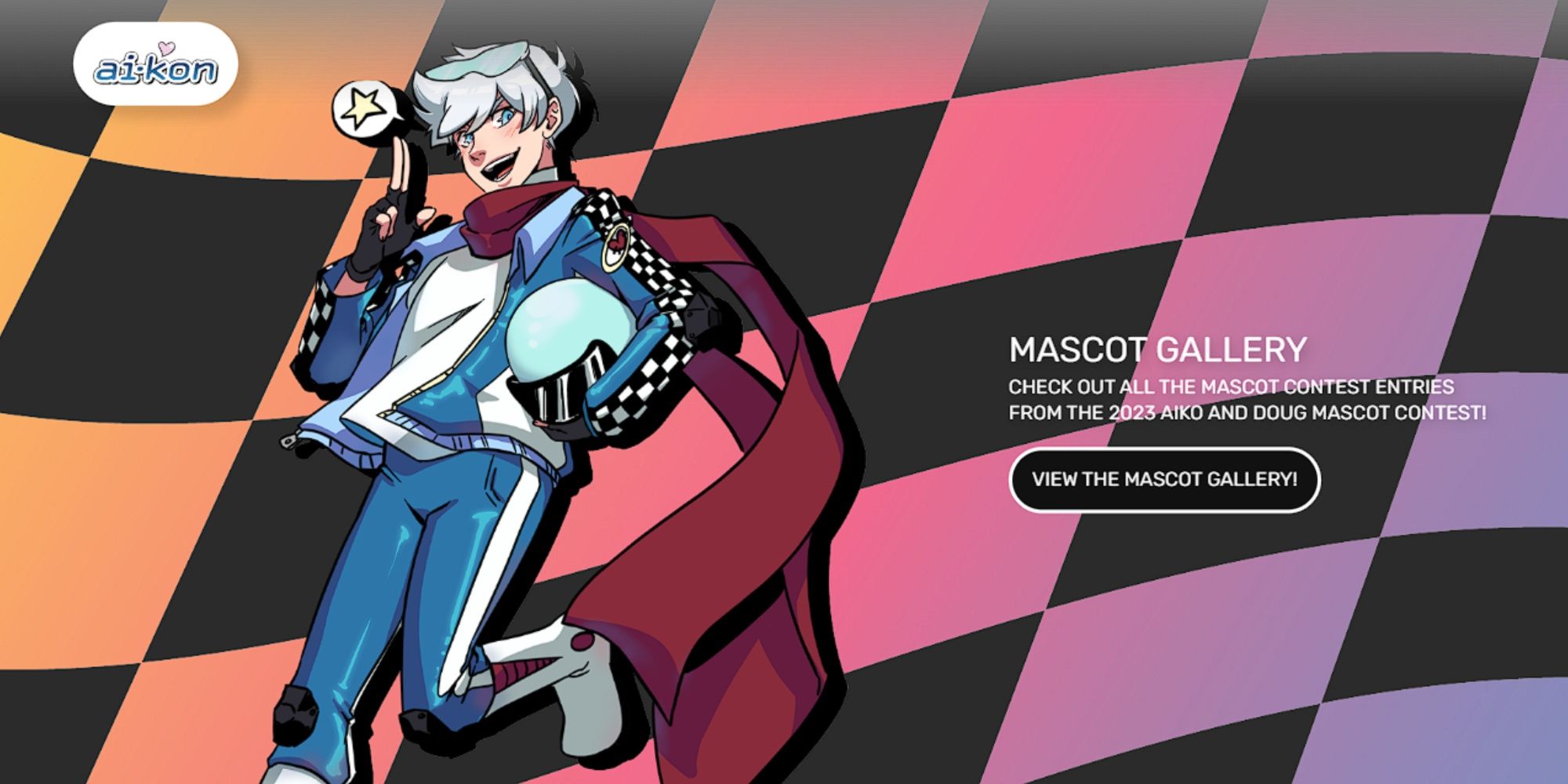 Gaming, cosplay, and a maid cafe are some of the things that anime fans can find at Ai-kon, and although this isn't exactly the biggest festival with peak attendance hovering at around 8000 guests, it gets points for longevity. This convention has been in operation every year without fail since 2001, and its popularity has spawned a winter mini-event that also still runs to this day.
The name of the convention is a play on the Japanese word for love which is "ai" and the English word "convention." Other diversions include panels, workshops, multilingual viewing rooms, and a marketplace.
7
Comic Fiesta, Malaysia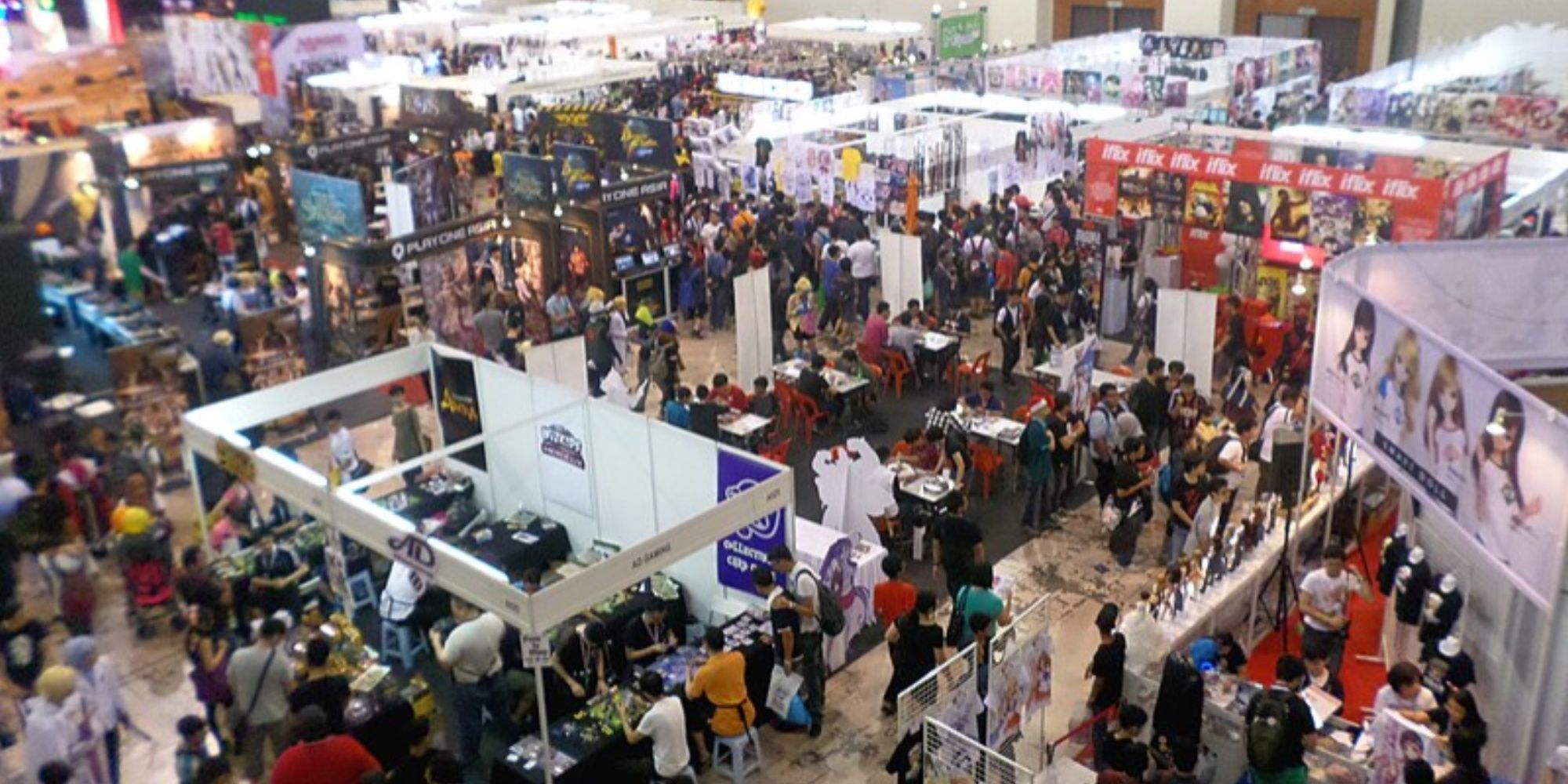 One of the biggest anime conventions in Asia outside of Japan, Comic Fiesta is held every December in Kuala Lumpur. The event focuses on the art and design angle of anime, with a lot more attention given to the manga and light novel categories of the genre along with a focus on the artists themselves, but there's still plenty for animation fans to enjoy including live art demonstrations and exhibitions.
Related: Best Sites To Watch Anime Online (& What You Can Watch)
Performance art, in the form of both a variety of live musical performances and cosplay, is one of this convention's popular draws and sets it apart from other anime expositions. At its peak in 2018, the convention hosted more than 60,000 guests. Organizers hope to revive the popular event in 2022.
6
Montreal Comiccon, Canada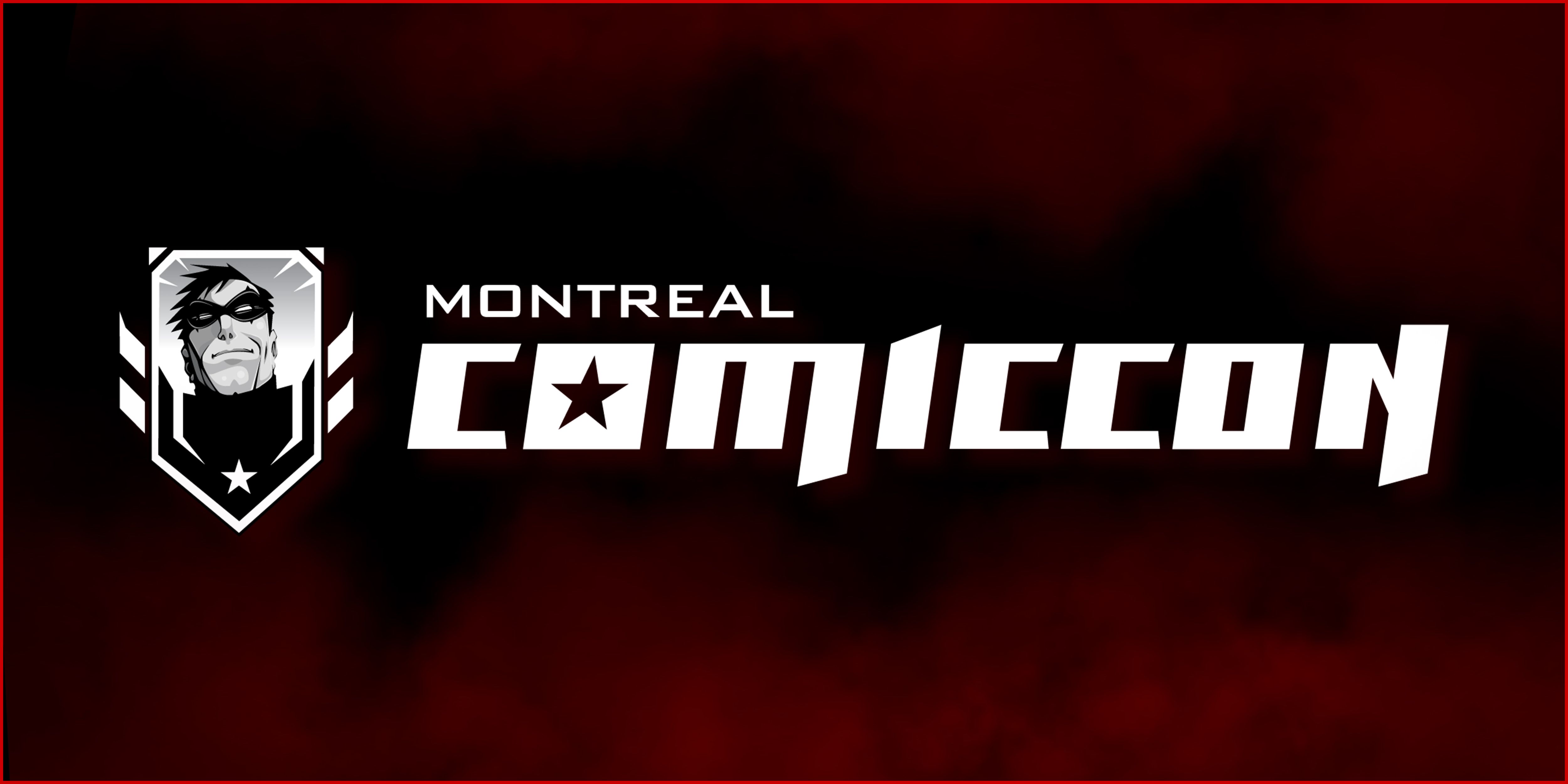 This massive event manages to squeeze an amazing array of shows, speakers, and screenings into a mere three days. Everything from gaming to comics to sports is included in Montreal Comiccon, and that includes a healthy dedication to anime and manga.
The long list of guest speakers includes voice actors, social media influencers, voice actors, and television personalities. The event in Montreal also has connections to similar festivals in other Canadian cities including Winnipeg, Laval, and Ottawa, and is one of the biggest media events on the continent.
5
Anime Expo, Los Angeles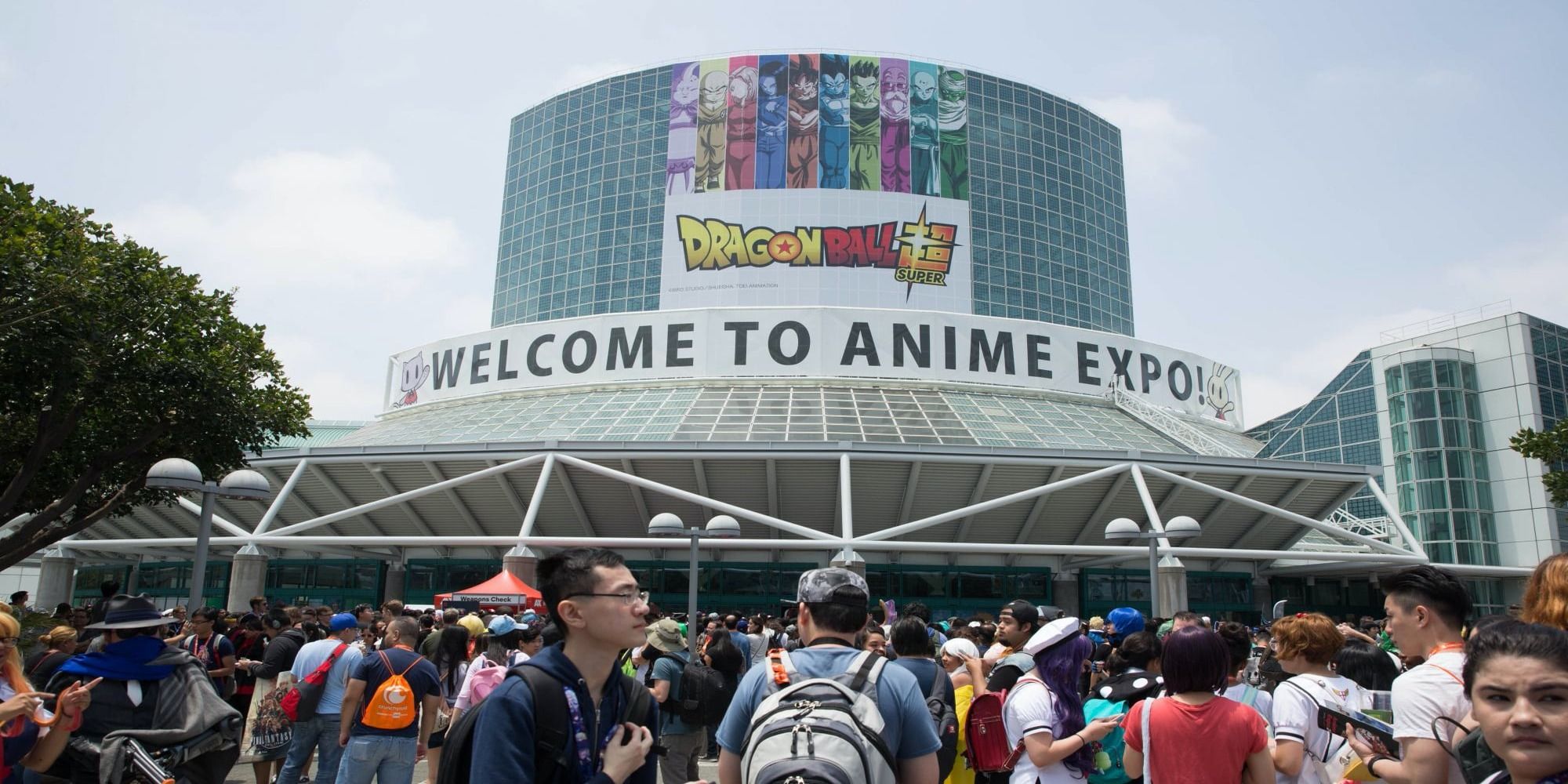 Also known as AX, this popular convention is hosted by Society for the Promotion of Japanese Animation (SPJA) every year, often in the summer. New York and Anaheim have also hosted this event, but it's usually held in LA, and in 2022, it's scheduled to take place there again.
Related: Best Anime Set In The United States
The exhibitions vary their subject matter, but they always come back to anime, which is the root of all things as far as AX is concerned. The history of this expo goes back to 1992 when it was first officially inaugurated and held in San Jose. Back then, it drew fewer than 2,000 fans, but now it often hosts more than 100,000 people, making it the biggest anime convention in the United States.
4
AniMinneapolis, Minnesota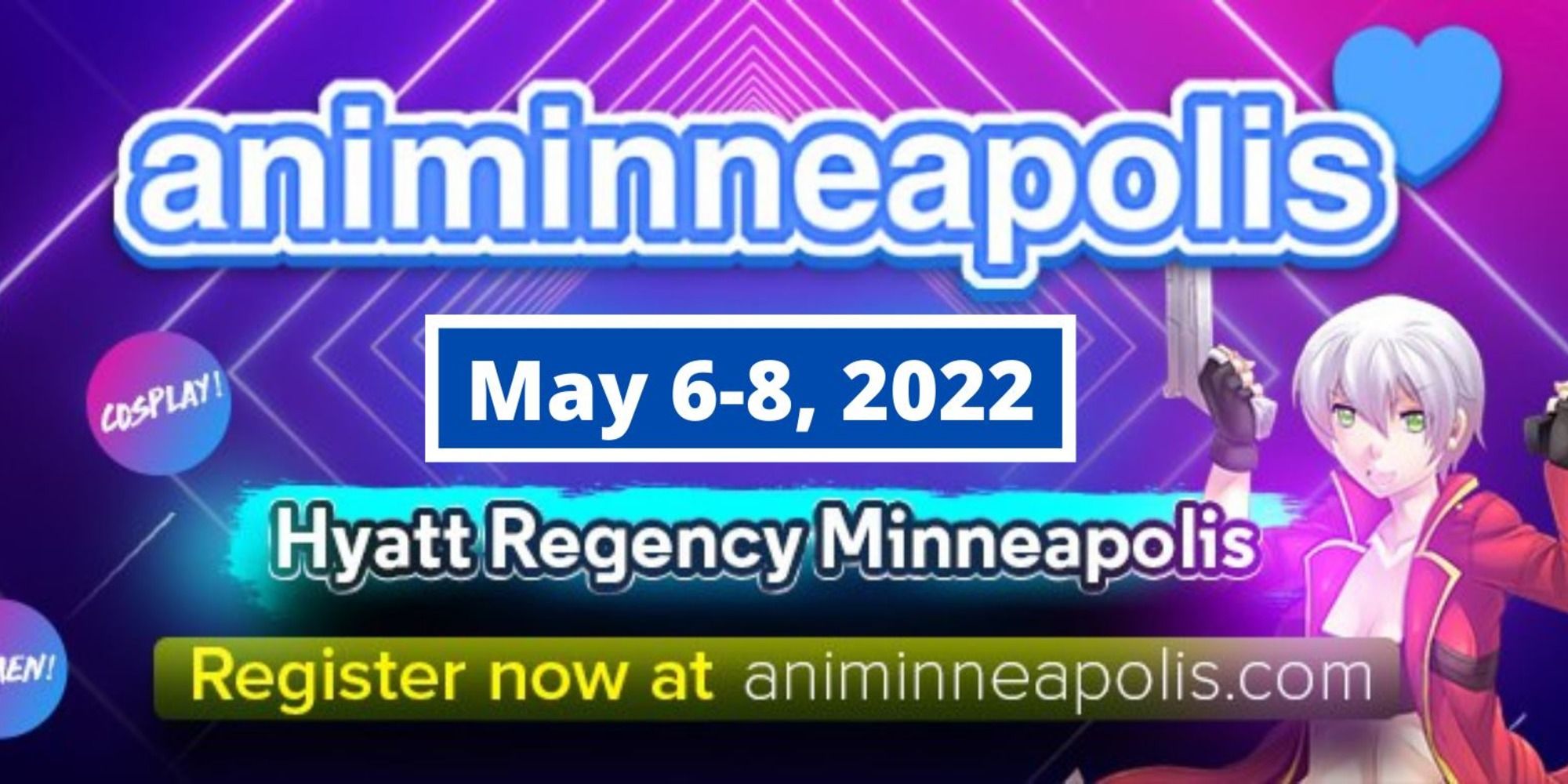 AniMinneapolis takes place over three days in May in the city of Minneapolis, Minnesota, and includes a "Maid Cafe" and video game expositions in addition to the usual events that include cosplay and an exhibit hall. Musical events aren't just concerts but can be formal dance events or cosplay shows.
Guest speakers include voice actors and television stars from the fans of various movies and shows, including both the animated and live-action variety. AniMinneapolis is affiliated with Anime Midwest, which also holds conventions in neighboring states.
3
Comiket, Tokyo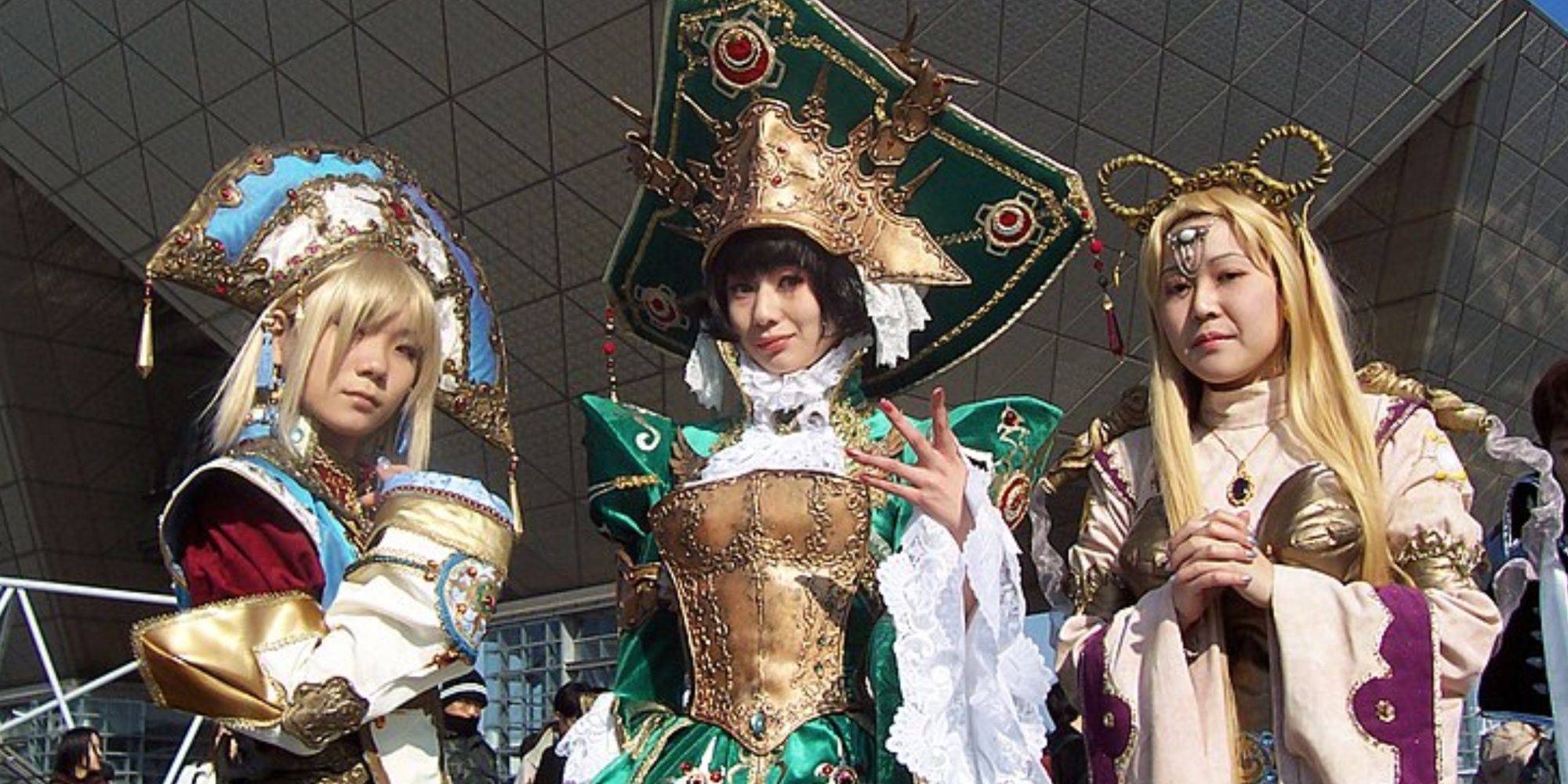 Also known as the Comic Market or Comike, this is a not-for-profit convention that focuses on independent artists and non-commercial work. The attendees of this convention are counted as "circles" of creators, as in those who are part of a team, as opposed to individual creators, and about 35,000 of these circles participate in the event every year.
Related: One Piece: Arcs That Are Too Long In The Anime
The majority of the media that guests will find here are manga, comic books, and magazines, but the wider variety also includes clothing, card and board games, and other merchandise. Corporate outlets do have a presence at the festival, although they aren't the focus of it, and set up almost 200 booths annually for their merch and artists.
2
Anime Matsuri, Houston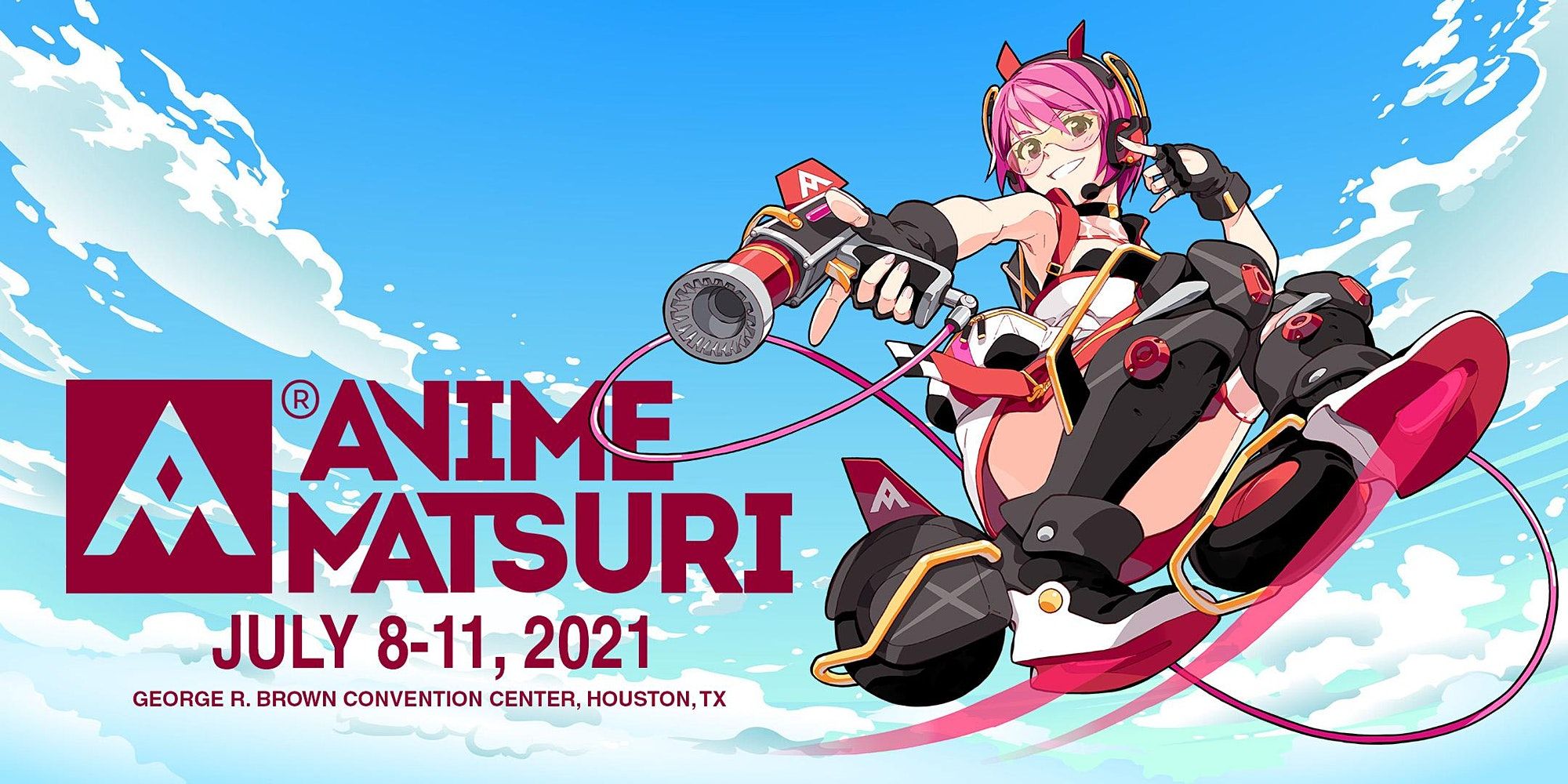 Not to be outdone by the folks in California or the Pacific Northwest, the heart of America has its own massive anime expo. What's even more fun about this convention is that it supports a related holiday event that takes place in Florida in December, and Matsuricon, a separate anime convention that takes place in Columbus, Ohio.
The convention has all the events anime fans can expect, including cosplay, tabletop gaming sessions, celebrity appearances, and animation previews, along with some creative events. Guests at Anime Matsuri can also visit a car show, play a chess tournament in cosplay, and dine at a maid cafe.
1
Japan Expo, France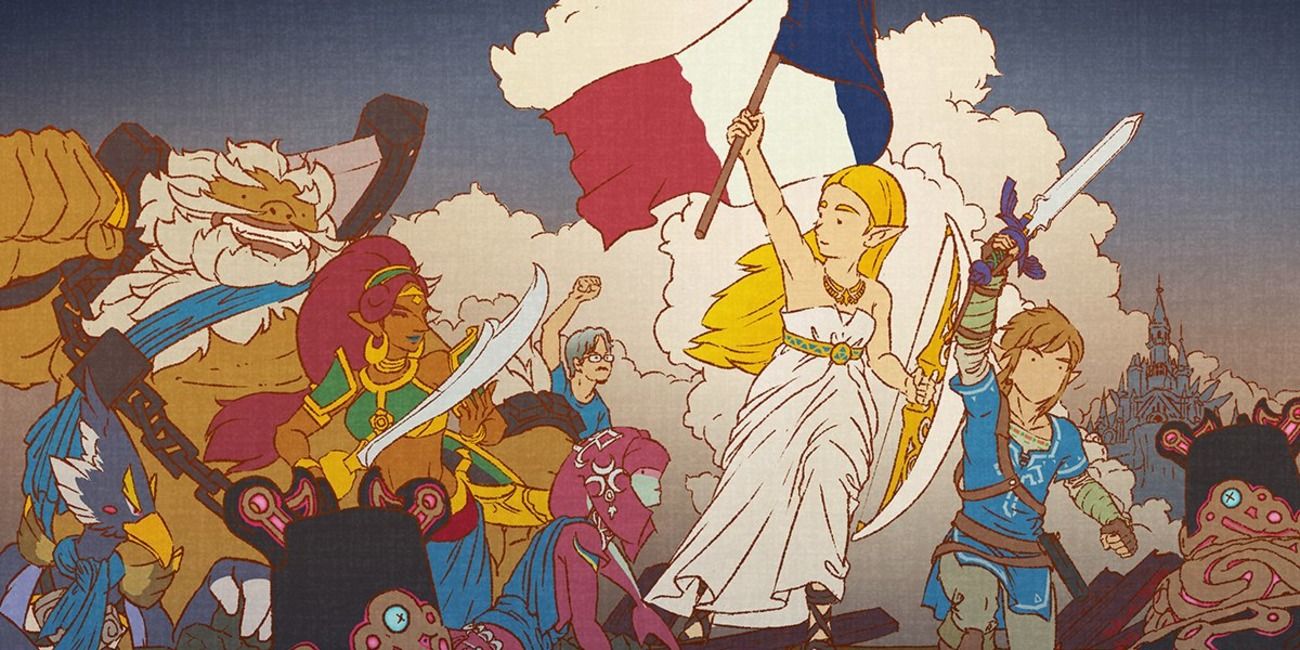 This isn't just one of the biggest anime conventions, celebrating anime, video games, and manga, but an exposition of Japanese culture in general. People who are enthusiasts of Japanese cooking, history, cuisine, and clothing will enjoy the Japan Expo as much as the typical anime fan.
Apparently the biggest anime convention in mainland Europe, this expo is held annually just outside of Paris and typically takes place in July. This year it's scheduled for the weekend of July 14th to 17th and includes art exhibitions, workshops, demonstrations of martial arts, and of course, change rooms designated specifically for cosplayers.
More: Fantasy Slice Of Life Anime To Watch If You Love Miss Kobayashi's Dragon Maid
#Biggest #Anime #Conventions #World