When the thought of stealth comes to a player's mind many assume that these games will be mission based with little room for exploration. However, in recent years this has been proven to not be the case as an assortment of open-world titles have embraced stealth gameplay.
Related: The Best Stealth Games On Xbox Game Pass
The number of open-world stealth games has only grown since then with many players wondering which of these titles is truly the best for those looking for an open-world game where staying in the shadows is key. Out of all the games available, these few are by far some of the best open-world stealth games a player should try if they haven't already.
8
Tom Clancy's Ghost Recon Wildlands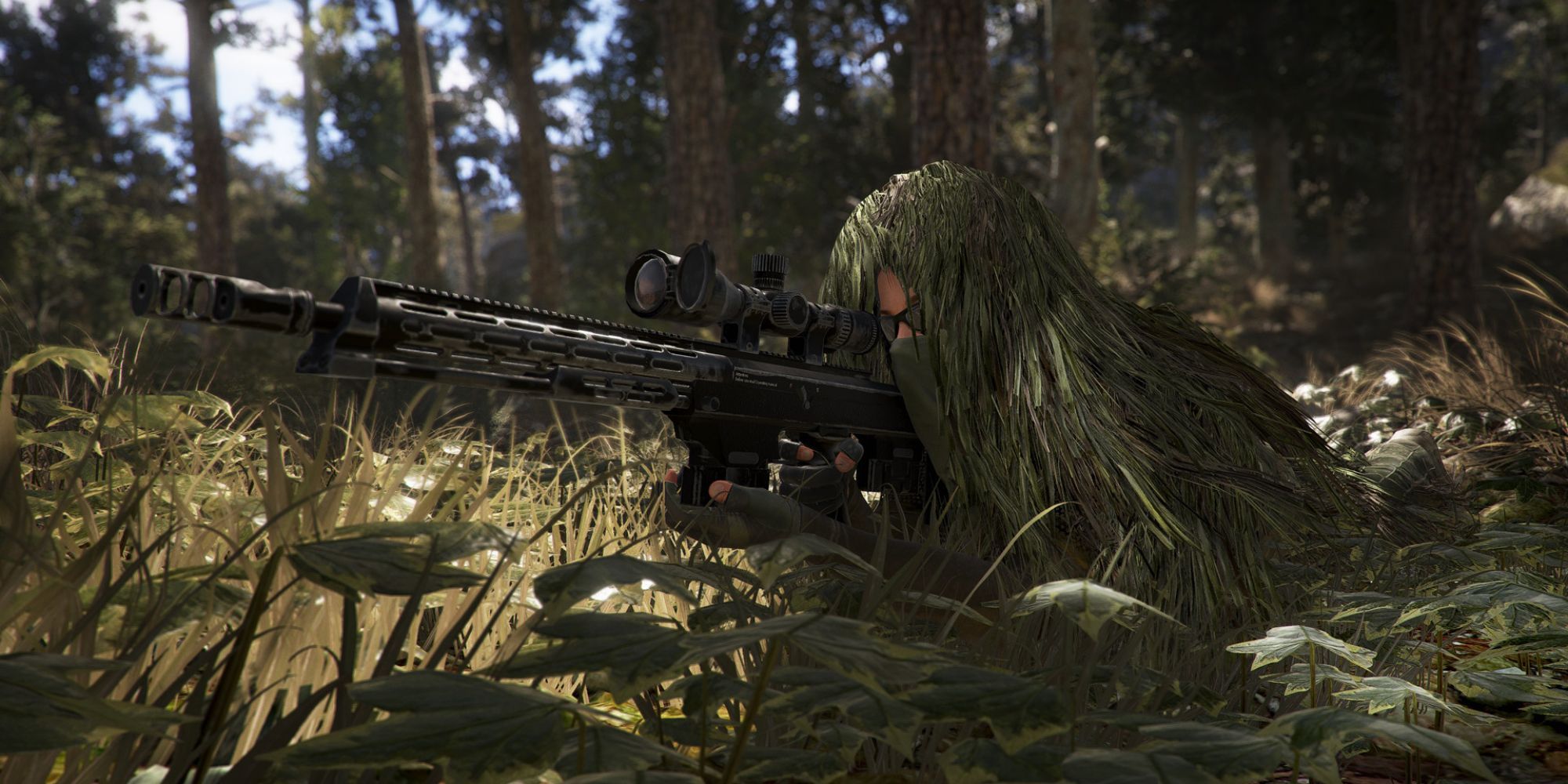 While there are plenty of intense guns blazing moments in Tom Clancy's Ghost Recon Wildlands, the game is a stealth title through and through. As the player creates their own Ghost, they are free to decide their own playstyle though the most common way of playing is staying in cover to hit the target by surprise.
Grouping up with three friends also means players can plan how they are going to attack and therefore pull off some organized takedowns. With the whole of Bolivia to explore in a variety of vehicles players will find much to uncover both on land, in the air, or in the water.
7
Watch Dogs 2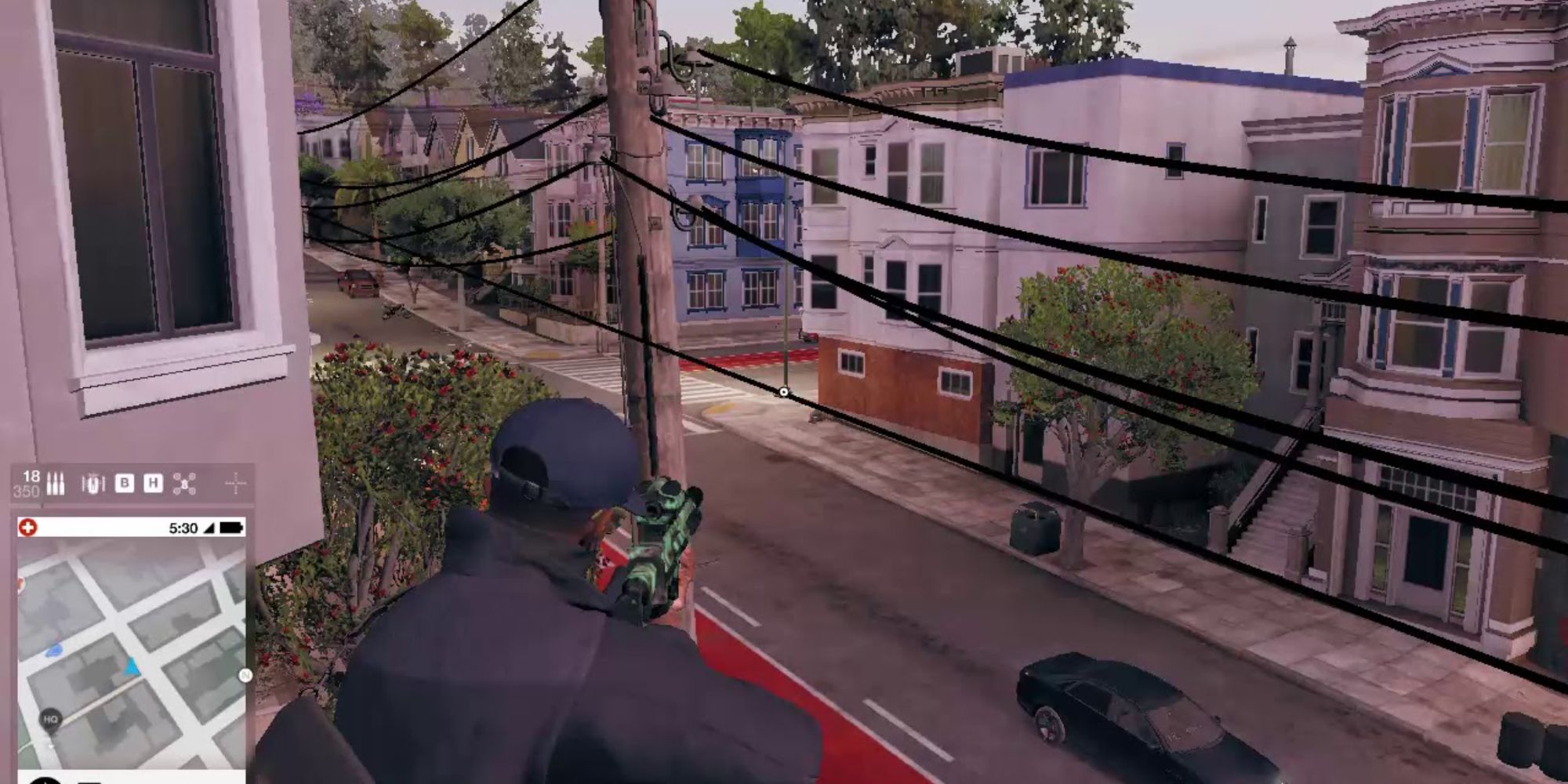 Usually, hackers tend to stay in the background, blending with the normal crowd to avoid getting caught, Watch Dogs 2 is another game in the series that allows players to use their hacking skills to deal damage while staying hidden.
Playing as Marcus and exploring the technologically advanced city of San Francisco means there will be plenty of occasions that players will be able to put their hacking skills, and the other advanced devices they own to the test. Be it for main campaign missions, or to help people around the city.
6
Horizon: Forbidden West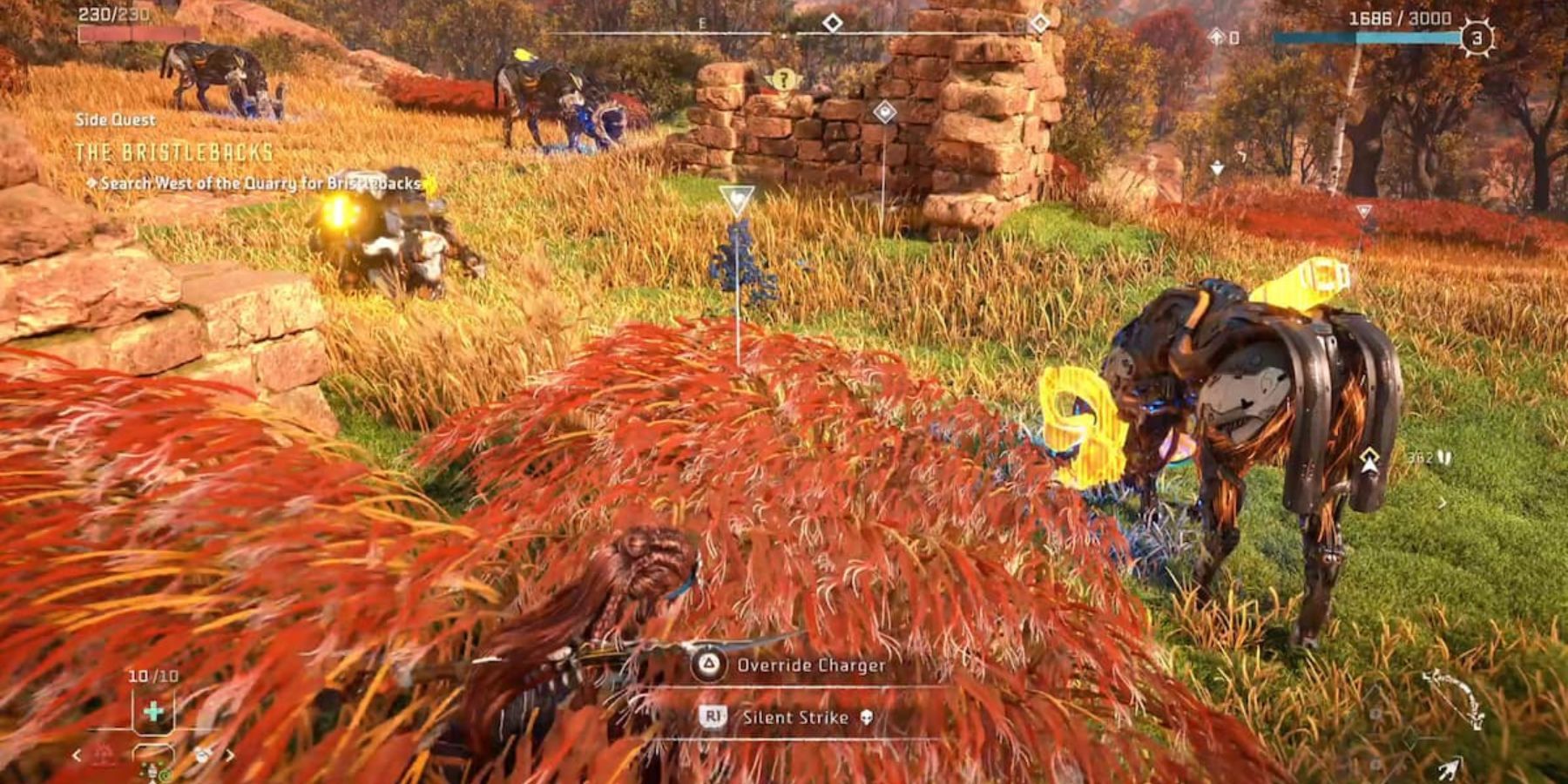 While Horizon: Forbidden West may not be predominantly a stealth game, players are given the freedom to choose their own playstyle through the various skill trees for the player to choose their abilities from.
Related: Stealth Games To Play Instead Of Gollum
As a skilled hunter Aloy can blend easily into the tall grass to hide from human or machine alike before striking and then retreating into the foliage. Combining this with the vast environment to explore of the west in Horizon makes for an interesting adventure where players will need to learn their surroundings if they hope to remain in the stealth.
5
Deus Ex: Mankind Divided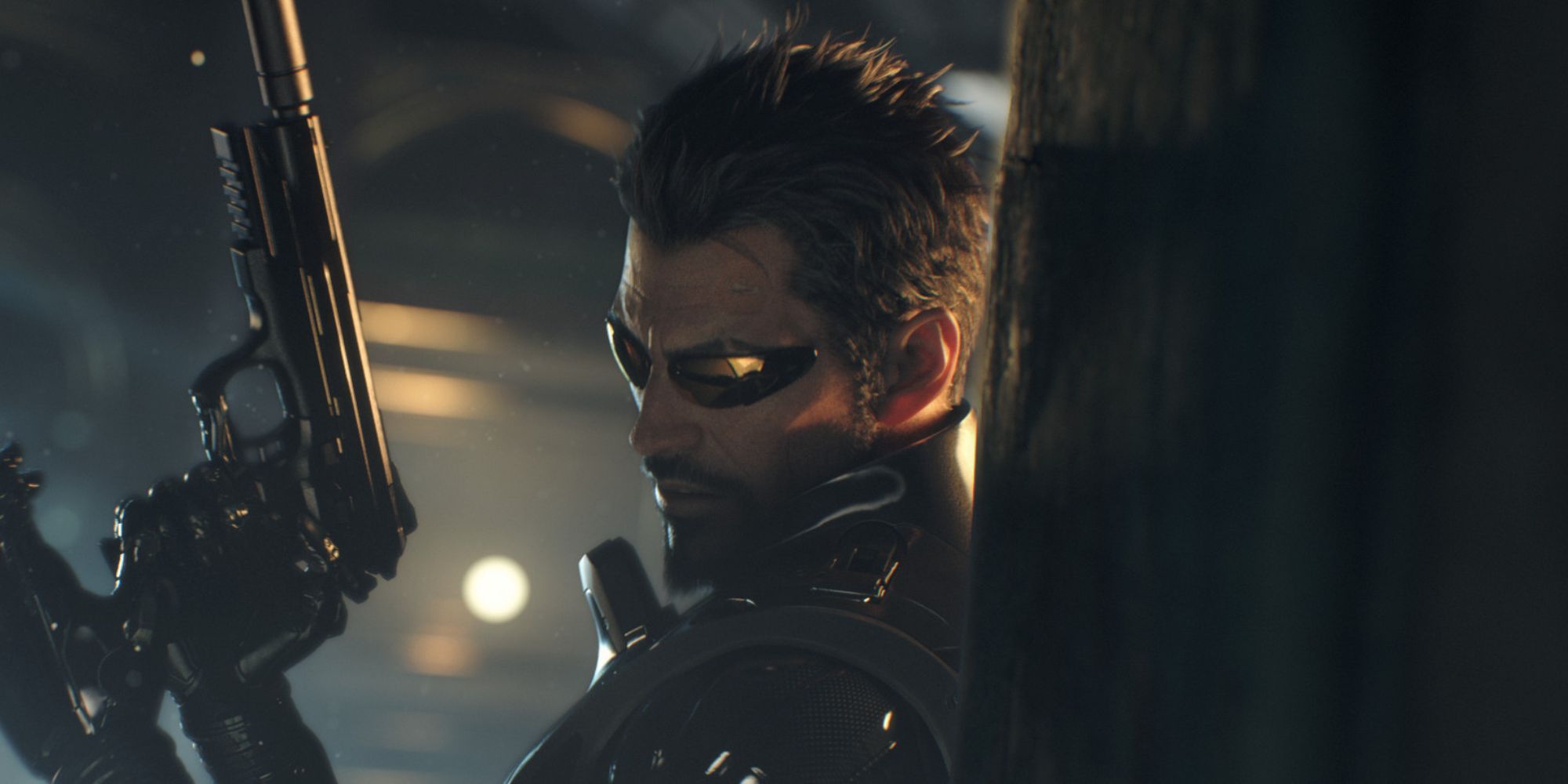 Although Deus Ex: Mankind Divided may not have the largest open-world on the list, there is still an incredible cyberpunk city for players to explore while they take control of Adam Jensen. As a Covert Operative Adam is forced to navigate in a world that now despise his kind all while finding the answers to the greatest mystery of the city.
With various ways to approach the situations around this world players will need to use their stealth in a hope of getting information while surprising the enemies they will meet during the year 2029.
4
Dishonored 2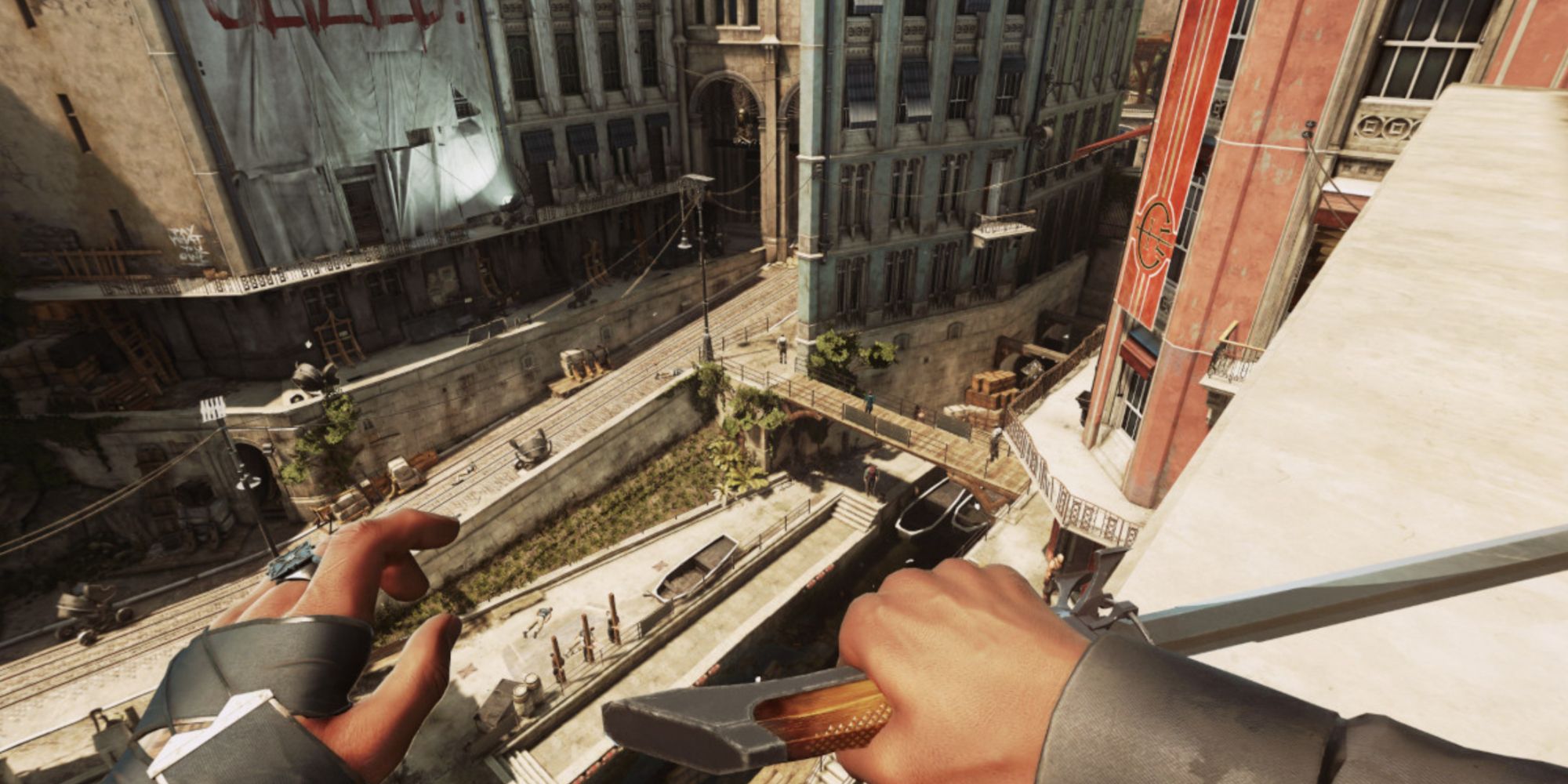 While Dishonored 2 may not be entirely open world like other titles here, players still have the freedom to explore small areas of a map that all connect to make the city of Karnaca. The gritty and gloomy atmosphere of Dishonored matches nicely with the stealth gameplay players can get involved with that can make a difference to their ending.
Combining this with the various abilities' players can unlock, Corvo or Emily can become a lethal assassin of the Shadows as they put the gifts of the Outsider to good use.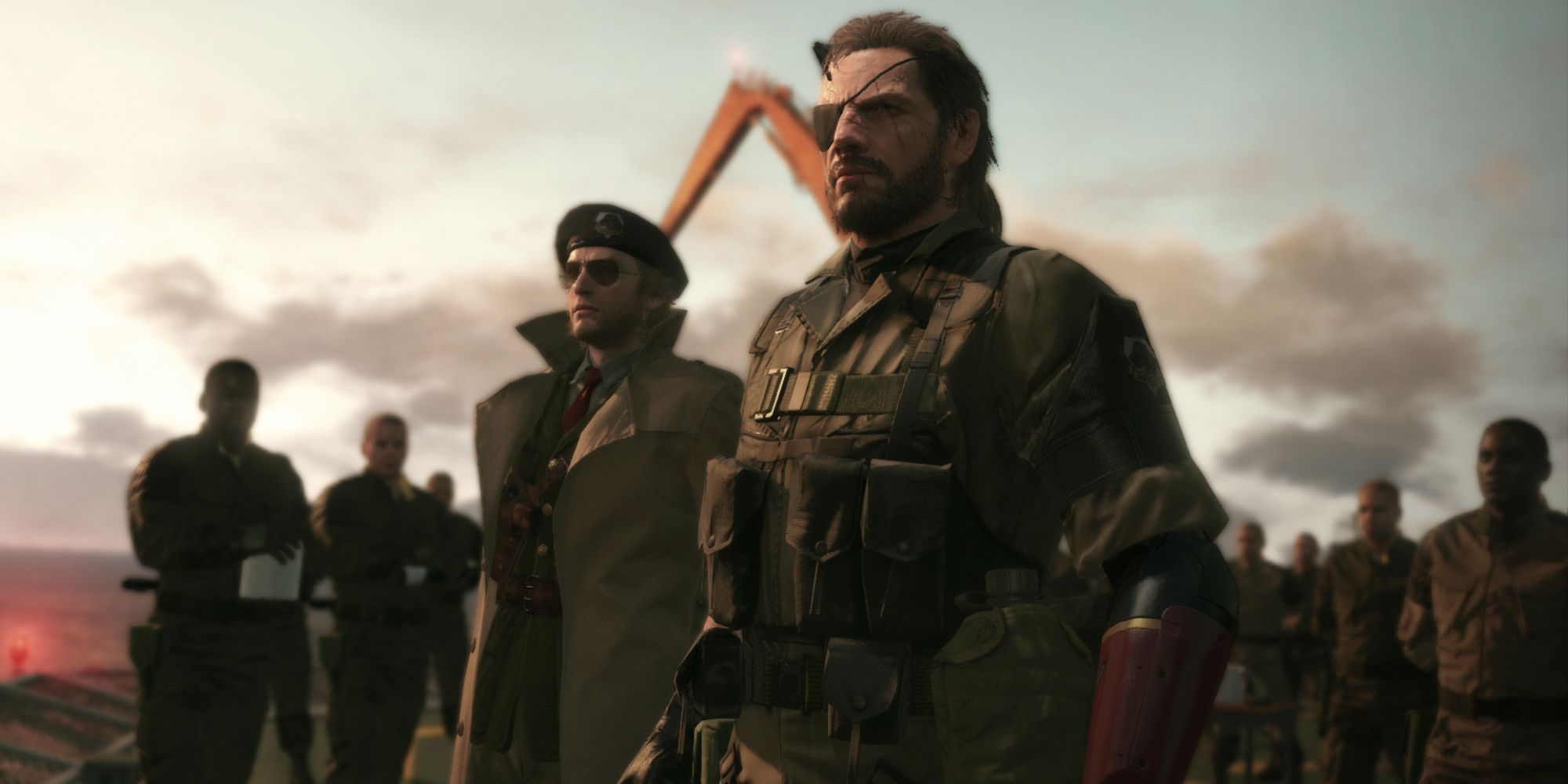 Like any great Metal Gear Solid game in the series Metal Gear Solid 5: The Phantom Pain is no different for providing players with the stealth tactics needed to complete even the most dangerous of missions.
Related: Best PlayStation 3 Stealth Games, Ranked
However, unlike the other games that have set mission areas, Metal Gear Solid 5 finally gives players the power to explore as they are tasked with completing open-world missions that encourage players to find their own path. This adds another challenge to stealth as players must progress across the map while also avoiding their enemies.
2
Batman: Arkham Knight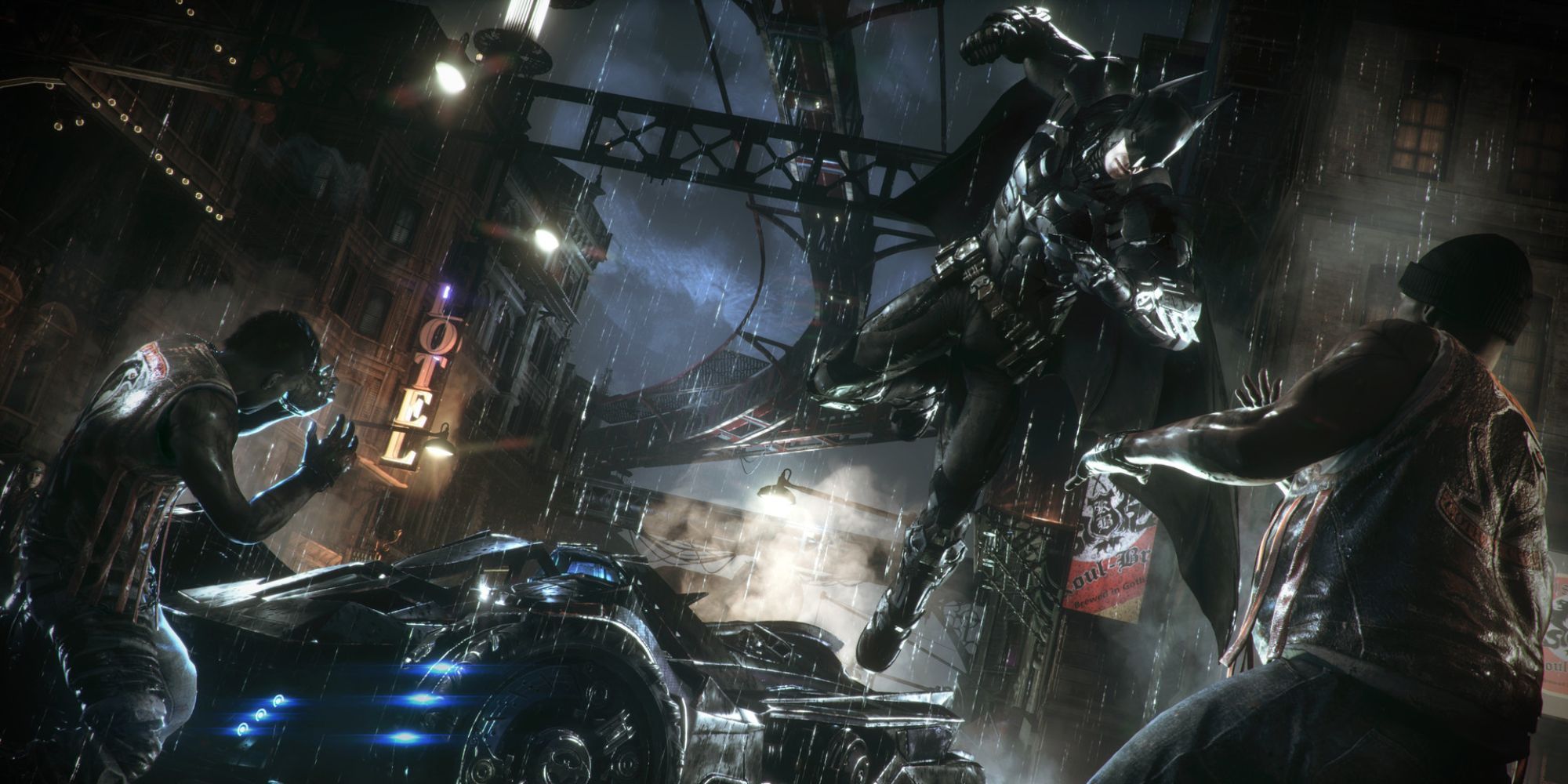 Another gaming franchise like Metal Gear Solid that has kept players hooked with its stealth is the Batman: Arkham series. While the likes of Batman Arkham Asylum has players only exploring a small island, Batman: Arkham Knight gave players the freedom to explore the entirety of Gotham while keeping stealthy as The Dark Knight himself.
As the game that finally concluded the trilogy, Arkham Knight amazed players for not only its incredible open world and lethal stealth combat, but also its amazing story that made many players wish the series would've continued.
1
Assassin's Creed Unity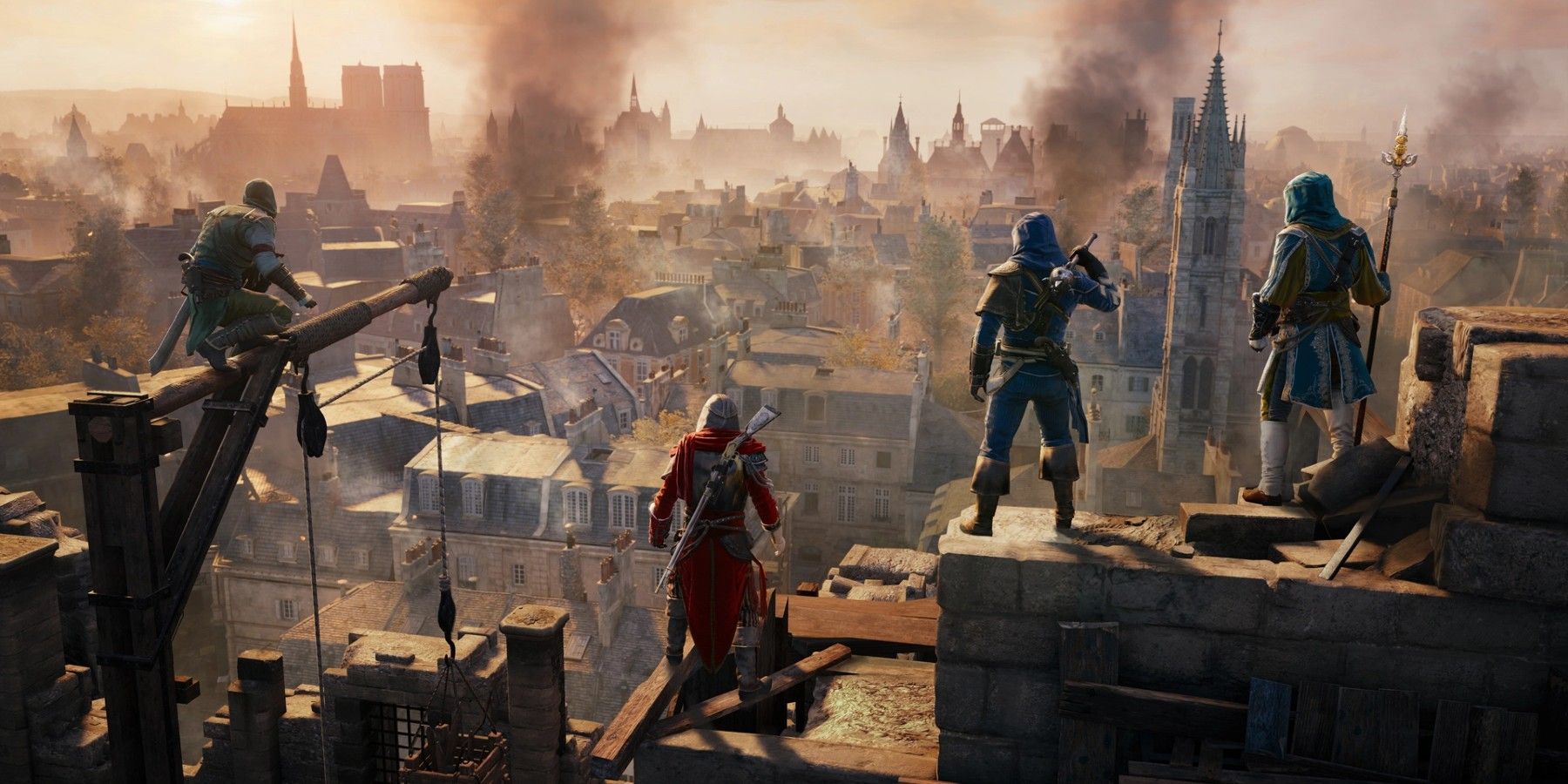 Out of all the open-world titles that have been created over the years, it's of no surprise to see that the Assassin's Creed franchise is by far one of the best open-world stealth series available. While Assassin's Creed Unity may have had a rocky start, the game eventually resonated with its audience once all the bug fixes had been made.
Being able to parkour around the Revolution period of France –especially Paris– while dealing with the Templars made Assassin's Creed Unity another staple of the series, as well as being one that could be enjoyed with friends.
More: The Best Stealth Games That Aren't Assassin's Creed
#OpenWorld #Stealth #Games #Ranked