Diablo 4 has entered its first season since release, the Season of the Malignant, and with it comes new story content, new mechanics, and even some rare new gear for players to get their hands on. Despite some controversy surrounding the seasonal update to Diablo 4 which many fans feel is a step backward for the game, there is still a lot of new content in the Season of the Malignant that players will want to check out. For players still looking for the perfect piece of gear for their build, the new unique items added in this update may be worth farming for.
Uniques in Diablo 4 are already a hot commodity as they are the rarest quality a piece of gear can be. Some uniques are so rare, many players questioned if they even existed within Diablo 4 until each ultra-rare unique was reportedly discovered over the course of the game's launch month. While only one such unique has been added to the game with this Season 1 update, the other class-specific uniques are still quite rare and can only have the possibility of dropping on World Tier 3 and above.
RELATED: Diablo 4 Main Campaign Boss Tier List
Ahavarion Spear of Lycander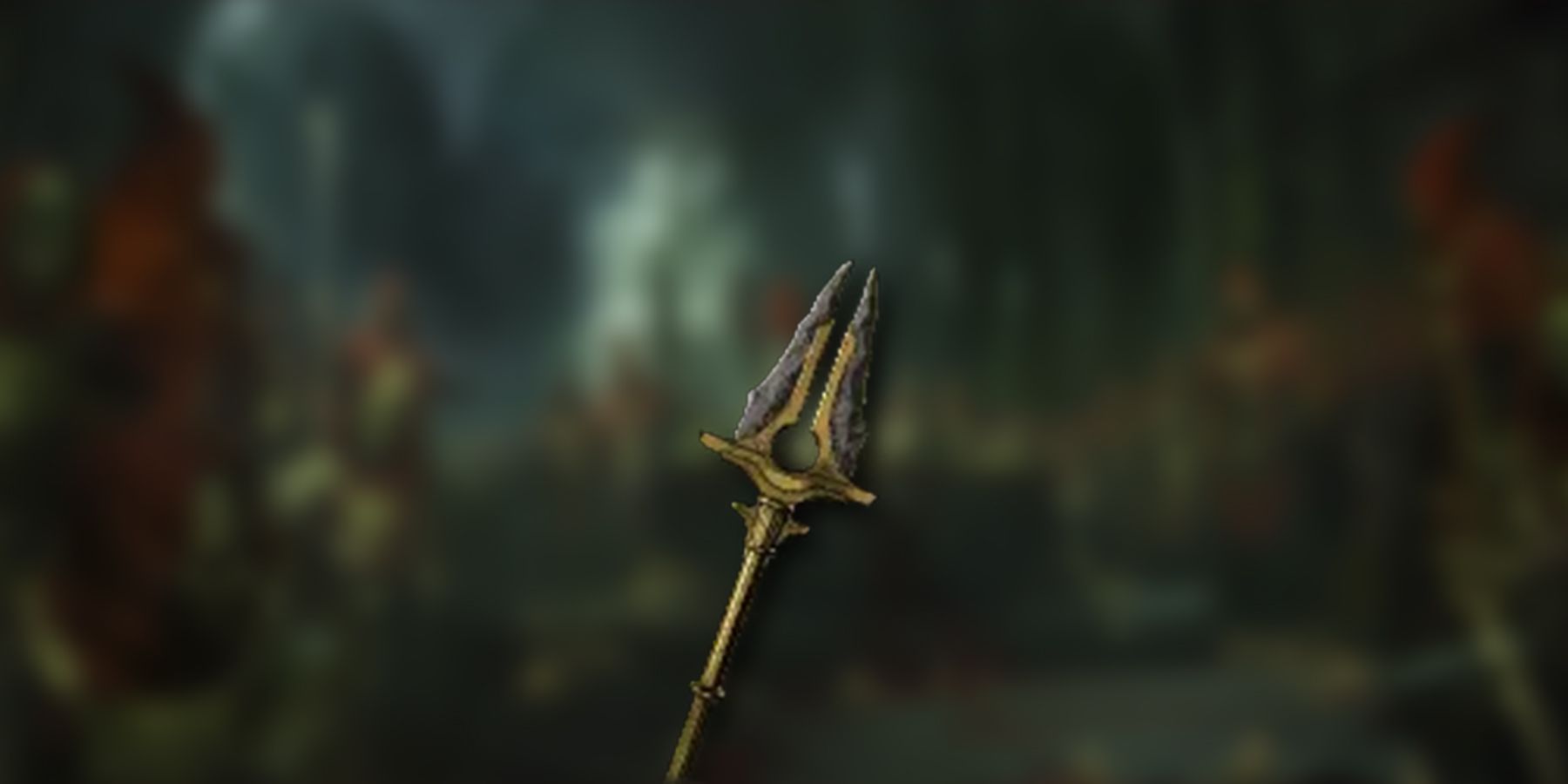 The one and only new uber rare unique added in Diablo 4's Season of the Malignant update is the Ahavarion Spear of Lycander which returns from Diablo 3, and like only the rarest of the rare, this unique Staff can only be found from drops on World Tier 4, but can be used by both Druids and Sorcerers. As such, its unique affix is not geared toward one specific build or skill but rather can be applicable to a wide range of play styles as it grants the wielder a random Shrine effect for 10–20 seconds after killing an Elite enemy, occurring only every 30 seconds. Shrines can be found littered throughout areas of Sanctuary and offer some powerful effects, so this unique affix has great all-around utility.
Azurewrath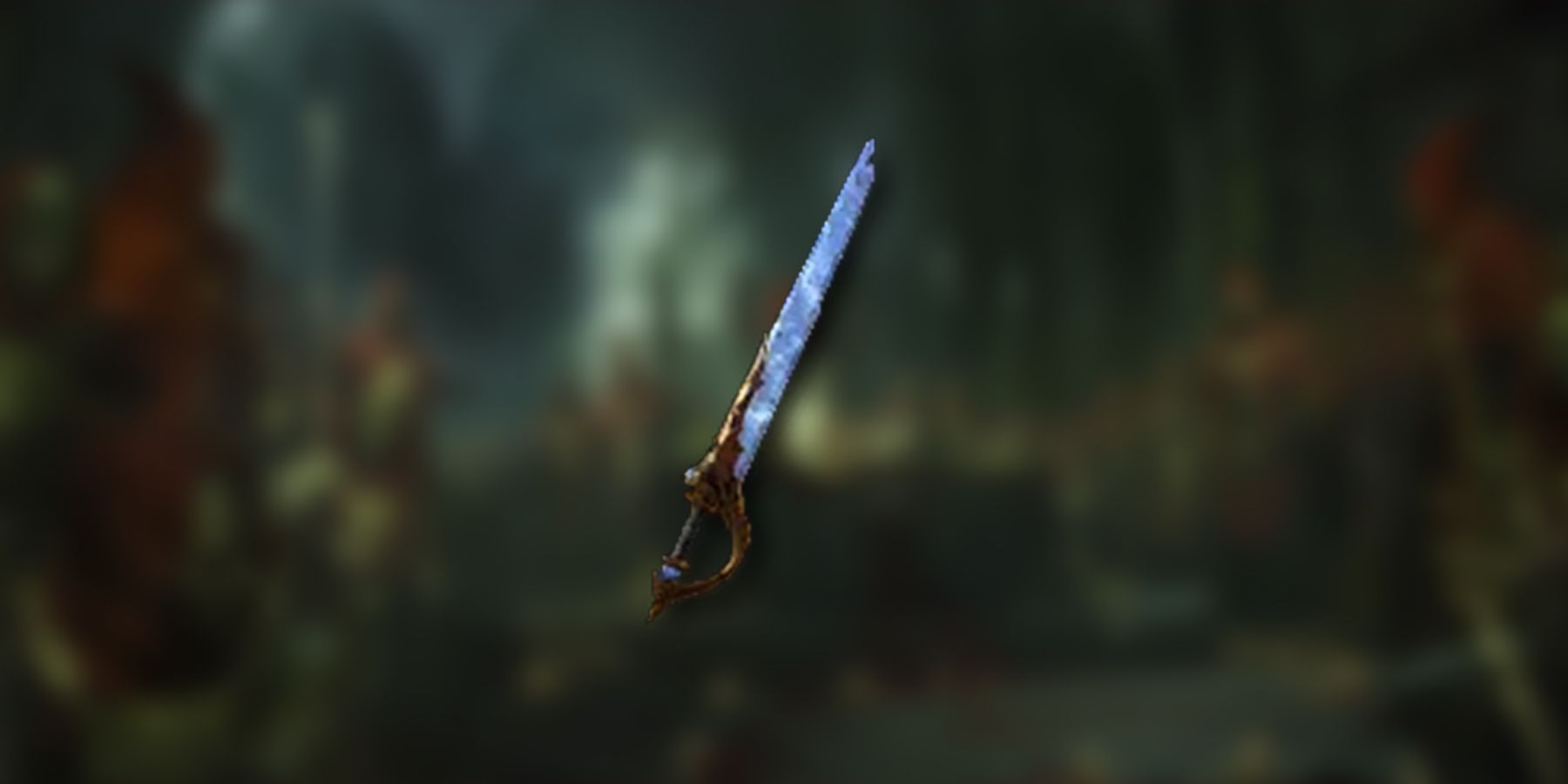 Barbarians gain the unique Sword Azurewrath making its return from Diablo 2 which has a chance of dropping on World Tier 3 and higher. The unique affix on the Azurewrath gives the Barbarian the Lucky Hit chance to give their Core Skills the ability to Freeze enemies for 3 seconds and inflict 0.75–1.5 Cold damage on them. This is an interesting affix for Diablo 4's Barbarians since they normally do not have the ability to Freeze enemies using their usual skill set, making the Azurewrath a solid addition to the Barbarian's already expansive Diablo 4 arsenal as it can help give them other crowd control options.
Fleshrender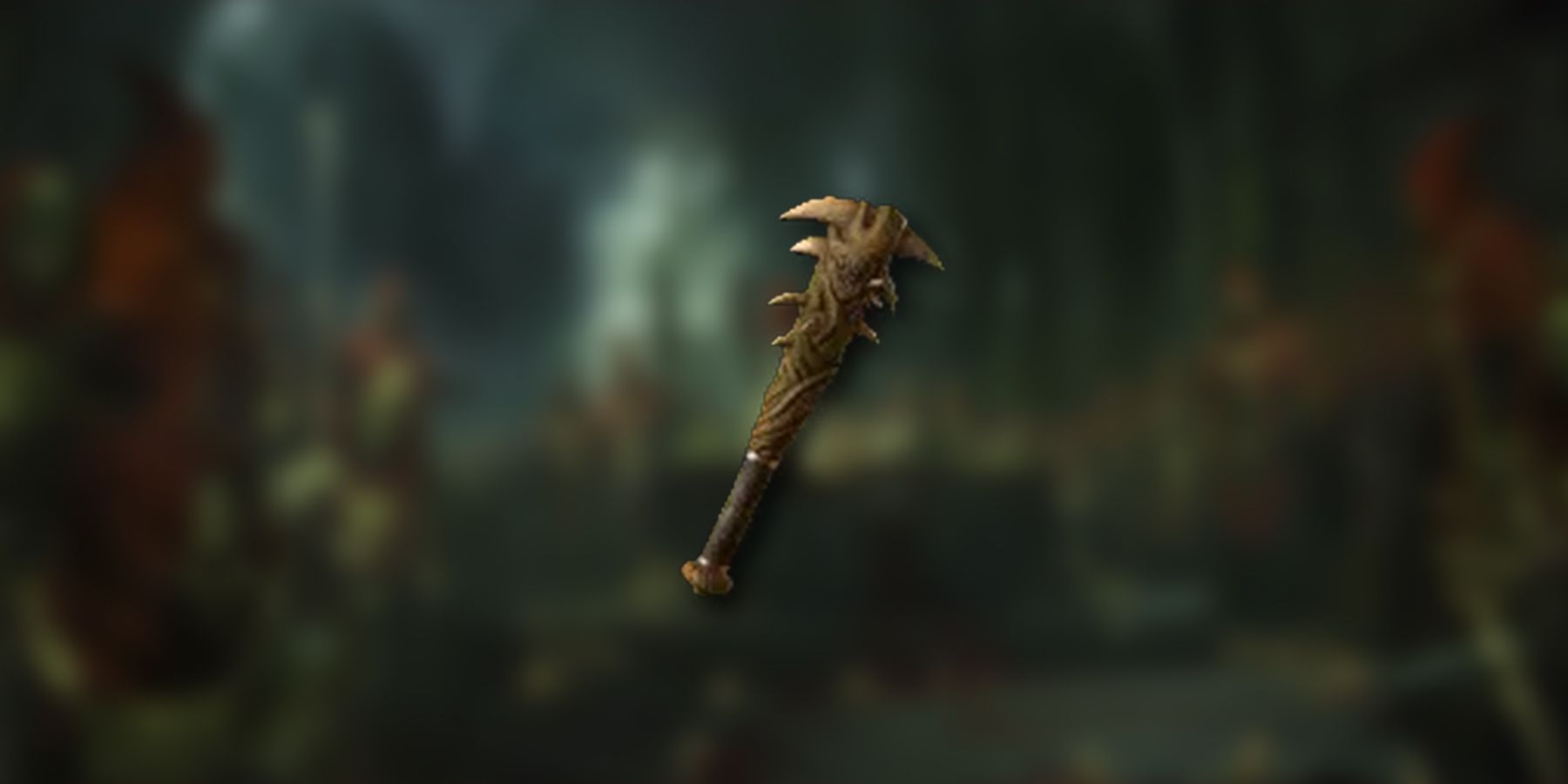 Aside from the Ahavarion Spear of Lycander, Diablo 4's Druids gain the first unique One-Handed Mace in the game, Fleshrender, also returning from Diablo 2 and available to players on World Tier 3 and above. This unique comes with an affix that gives the skills Debilitating Roar and Blood Howl the ability to deal 0.5–1.0 damage to nearby Poisoned enemies. With this affix, Fleshrender is in a great position to synergize with the Toxic Shredder Werewolf Druid build that focuses on poisoning enemies who will take extra damage when paired with Blood Howl, the ideal Defensive Skill players should look to include on this build.
RELATED: Diablo 4's Meta Builds Explained
Lidless Wall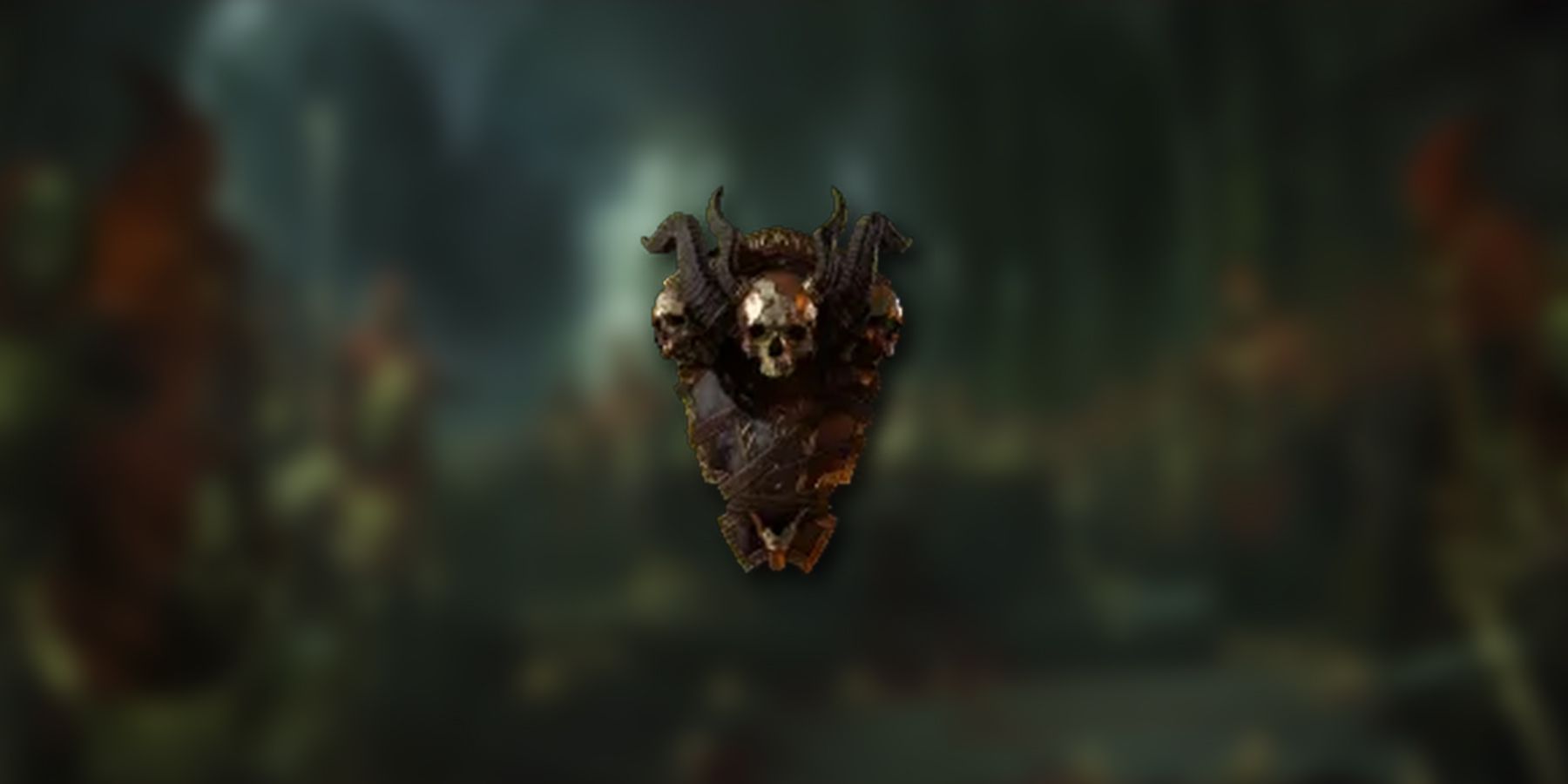 Not only is the Lidless Wall a returning Diablo 2 unique Shield for Necromancers, but it's also Diablo 4's first unique Shield period. The unique affix for the Lidless Wall seems pretty powerful, too, granting the Necromancer's Bone Storm skill the chance to spawn an additional Bone Stone when hitting an enemy outside their original Bone Storm and gains an additional 25 percent chance to do so for each Sacrifice bonus they have active with +1 to the total number of Bone Storms they can have active at a time. Not only does this unique Shield help improve the Necromancer's survivability, but it also makes Bone Storm even better at dealing with large groups of enemies.
Eaglehorn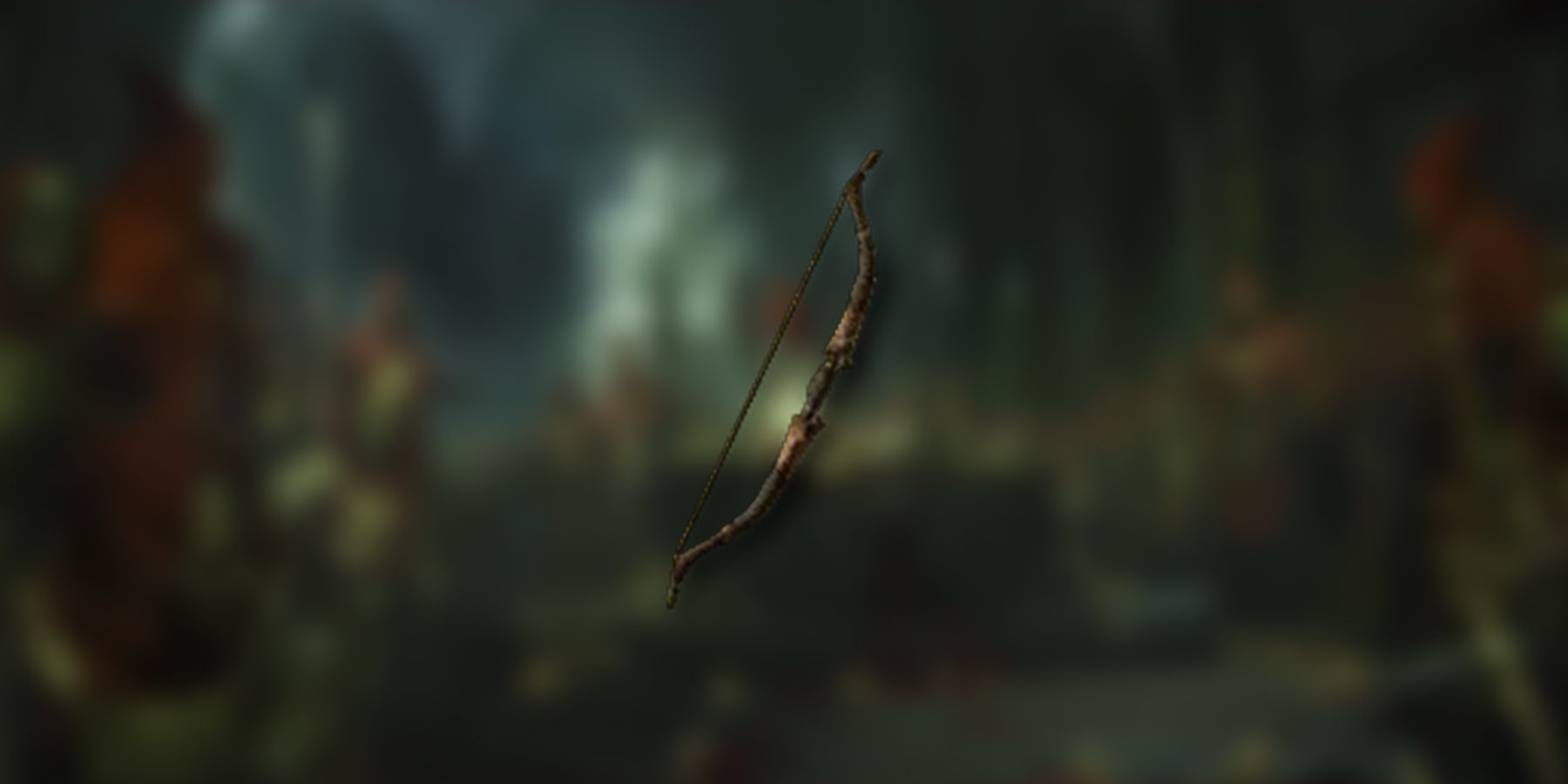 Diablo 4 Rogues gain a new unique bow in the Season of the Malignant update, Diablo 2's Eaglehorn, and it makes a great addition to a few of the Rogue's ranged build options. The unique affix on the Eaglehorn bow gives the Rogue's Penetrating Shot skill a 30–80 percent chance to fire an arrow that will bounce off of walls and scenery and also grants the skill the ability to inflict Vulnerable on enemies hit with it from behind. While this unique is a fantastic option for Rogues using Penetrating Shot as their Core Skill, it lacks the over utility that other bows can potentially have with certain legendary aspects.
The Oculus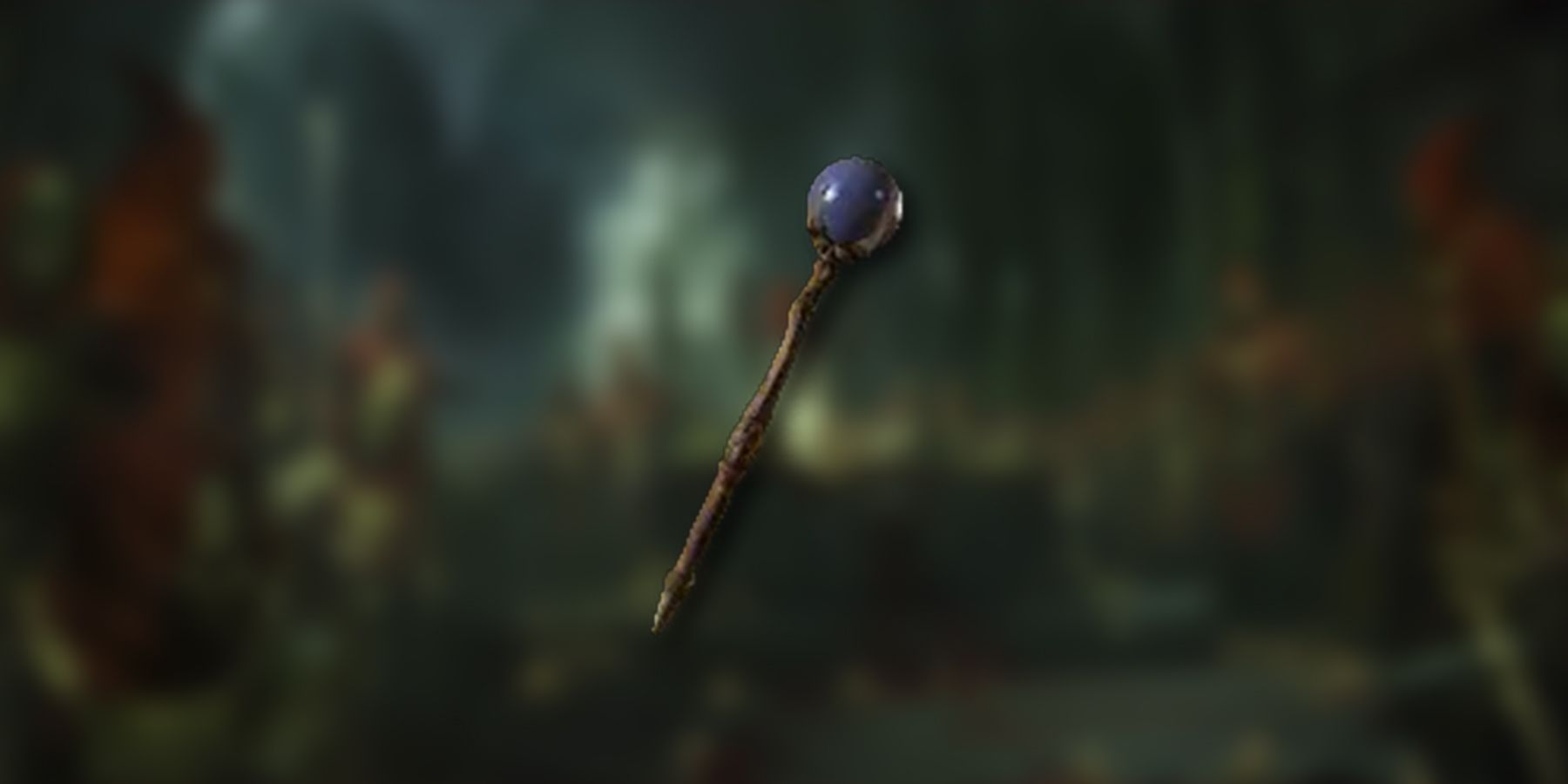 By far the strangest and most controversial unique added to Diablo 4 in the Season 1 update is the Sorcerer's wand The Oculus, and it should have been an easy must-have item for Sorcerers as another returning Diablo 2 unique. However, its unique affix is strange and not very useful as it grants the wielder the Teleport Enchantment for free, but when Evading using the Teleport Enchantment, users are taken to a random location. There really isn't any situation where this affix would be better than most legendary aspects or other uniques, and the randomness of the Teleport Enchantment makes it quite the gamble to actually use.
This is a disappointing but unsurprising addition to the Sorcerer class in Diablo 4 given the recent treatment of the class by Blizzard. The Sorcerer was already the class that could have benefited the most from a buff, but instead suffers from the blanket nerf all Diablo 4 classes received in the Season 1 update. To add insult to injury, the addition of The Oculus as an ultimately unhelpful weapon being granted the status of one of the game's rarest qualities further exacerbates the woes plaguing Diablo 4's Sorcerer when they were in most need of support.
Diablo 4 is available for PC, PS4, PS5, Xbox One, and Xbox Series X/S.
MORE: Why Diablo 4's Final Boss is a Little Underwhelming
#Diablo #Season #Uniques #Explained