Jujutsu Kaisen is currently in its most important phase ever, with Gojo Satoru and Sukuna fighting against each other. This fight has been hyped up since the very beginning of the series and now, it is finally here. After Gojo's return, it was only a matter of time before he took on Sukuna and proved himself to be the honored one throughout heaven and earth, something that Sukuna also has been labeled in the past.
RELATED: Jujutsu Kaisen: Strongest Jujutsu Sorcerers
This fight has been going on for quite a while now and an outcome doesn't appear to be clear just yet. Both Gojo and Sukuna are rightfully called the strongest since both of them possess immense powers up their sleeve and have been evenly matched thus far.
Gojo's Strengths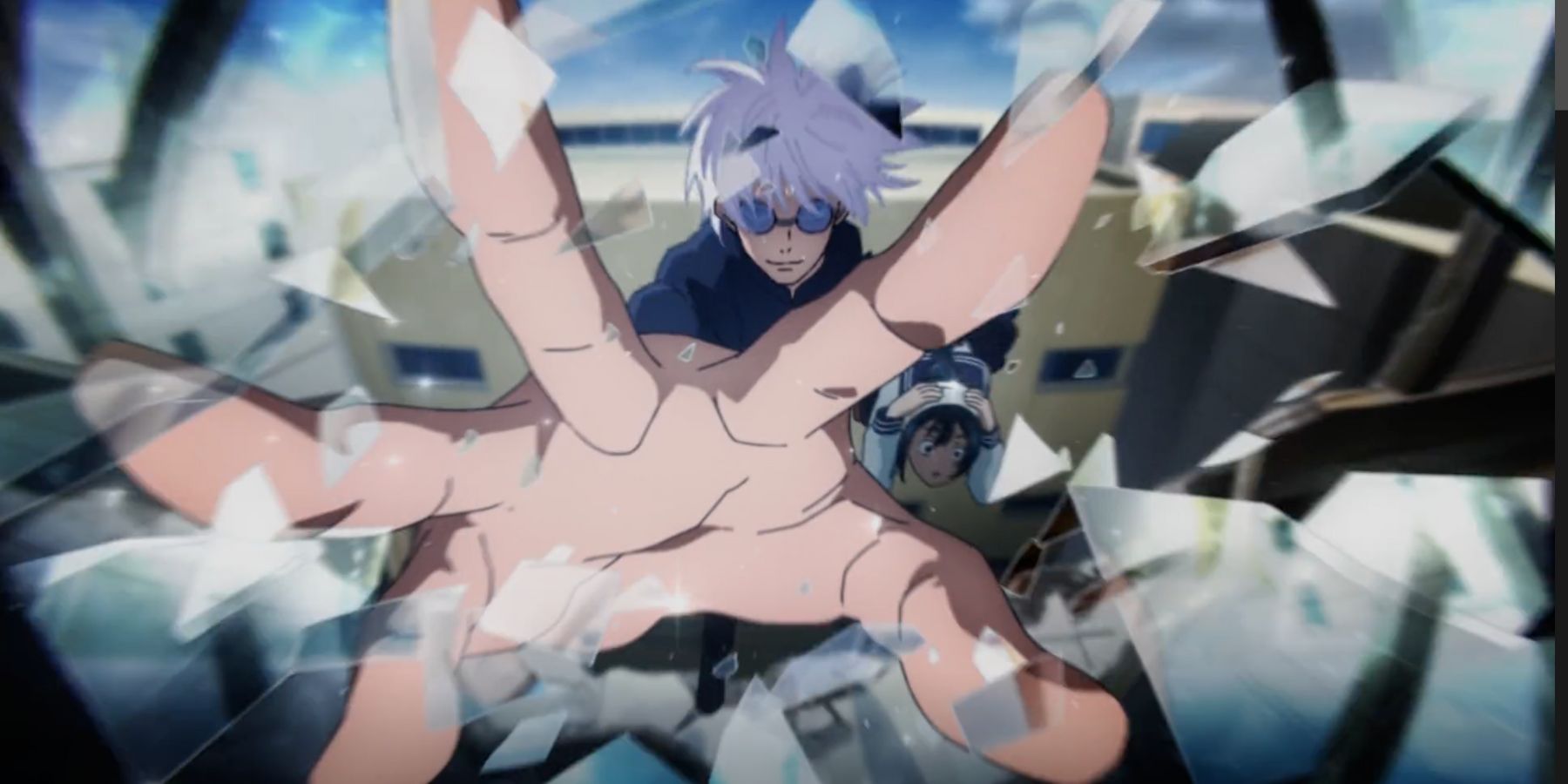 Gojo Satoru is believed to be the strongest Jujutsu Sorcerer of this age, and rightly so. From what fans have seen from Gojo, he is incredibly overpowered and even a Special Grade Curse doesn't really stand much of a chance against him, unless they are extremely overpowered like Sukuna. Gojo has an incredibly overpowered Innate Ability known as the Limitless and that is the core of his strength. When he uses his domain expansion, called Unlimited Void, the vast majority of the characters stand absolutely no chance against him.
This was seen when he took on Jogo and absolutely demolished him within a matter of seconds. Even someone as strong as Sukuna would struggle against Unlimited Void if hit with it and that was recently seen in chapter 229 of Jujutsu Kaisen. Gojo successfully landed Unlimited Void on him after his Domain failing several times. At the same time, Gojo also has the ability of Six Eyes and these help him use his Cursed Energy more efficiently. What's more, using Reverse Cursed Technique, he can heal his body and replenish burnt-up Cursed Energy as well, and since his efficiency of using Cursed Energy is improved so much using the Six Eyes, theoretically, Gojo can never truly run out of any Cursed Energy, as suggested by Yuta. Gojo has used these powers in his fight against Sukuna several times and he has fared incredibly well so far, even though he has been on the receiving end of some very deadly techniques.
Sukuna's Strengths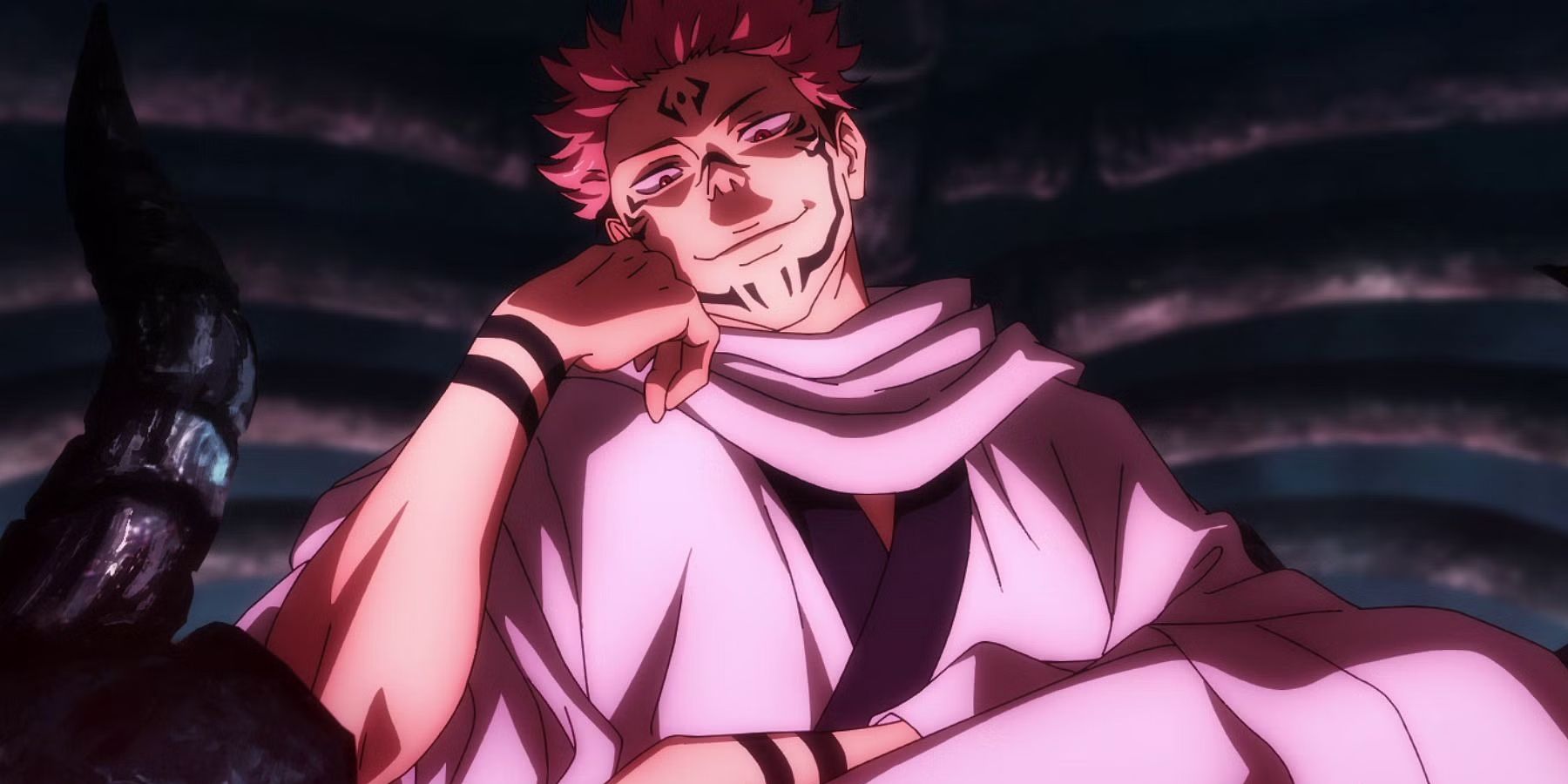 Just like Gojo, Sukuna was also believed to be the strongest Jujutsu Sorcerer a millennium ago. His powers were feared everywhere and he was eventually labeled the Disgraced One. Sakuna has tremendous control over Cursed Energy and his skill in combat was such that even several powerful sorcerers joining forces to take him down failed to do so in the past. Sukuna also managed to survive by splitting himself up into Cursed Objects and that is exactly how he found himself back in Yuji's body. Currently, he is possessing the body of Megumi Fushiguro and there are quite a few trump cards that he has up his sleeve. While fans have not seen much of Sukuna's Innate Ability just yet, his Domain Expansion, Malevolent Shrine, has appeared on countless occasions in the story.
In fact, in the fight against Gojo, Sukuna has successfully landed Malevolent Shrine on Gojo a couple of times and done tremendous damage to him, which the latter countered with Reverse Cursed Technique, healing his body back to normal. The innate ability that Sukuna has is quite powerful as it allows him to launch invisible slashes at his opponents, which most simply cannot survive, and even someone as powerful as Satoru Gojo struggled to deal with.
RELATED: Jujutsu Kaisen: Every User Of Black Flash
Sukuna isn't just good at the offensive but also at the defensive. At the beginning of the fight, he took a 200% Hollow Purple from Gojo and emerged from it without too much trouble. What's more, Sukuna could also use Reverse Cursed Technique to heal his body and he picked up the skill of replenishing the burnt Cursed Energy from Gojo, however, he isn't nearly as good at it as Gojo, given the fact that doing both at the same time allowed Gojo an opening to land Unlimited Void on him.
Gojo Vs Sukuna Right Now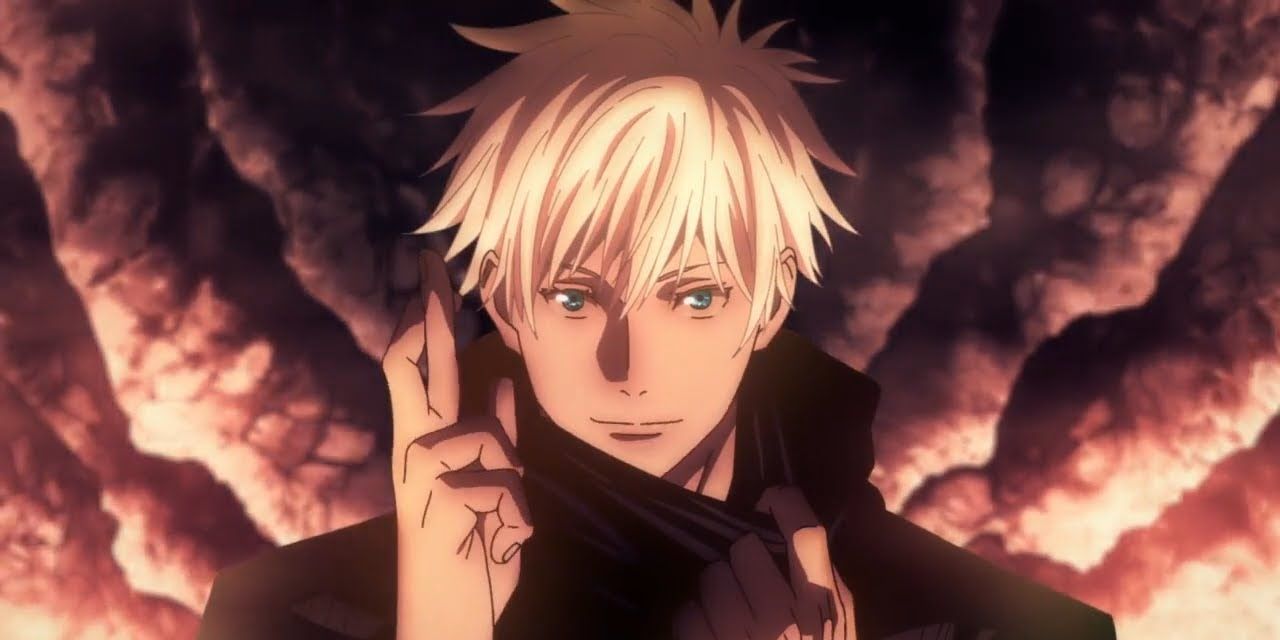 Currently, Gojo and Sukuna are engaged in an intense battle and both of them are fairly evenly matched. With them attempting to use Domain Expansion again and again in order to make sure that they managed to land a perfect hit, this fight is going to be dragged out quite a bit. In the previous chapter of Jujutsu Kaisen, Sukuna finally showed an opening because he was not as good at using Reverse Cursed Technique as Satoru, allowing the latter to use his Domain Expansion and hit him with Limitless. While this appeared to be the end of the fight, Sukuna countered with his trump card, the Divine General Mahoraga.
Fans already know how complicated this ability is and, now that he has been hit with the Unlimited Void, it will adapt to it and make sure that this technique doesn't work on him anymore. Gojo has now found himself in quite a bind and he will now have to rely on other techniques to defeat the Divine General. Had Sukuna been in his original body instead of Megumi's, perhaps, this fight would already have been over and Gojo would have been declared as the winner. However, that is not the case here.
Sukuna could rely on Mahoraga and he did just that, despite having his brain bombarded with an infinite amount of information from all sides at all times within Satoru's Unlimited Void. While they have been evenly matched for the vast majority of the fight, Gojo took the upper hand in the previous chapter, however, now, the script has been flipped. With the entry of Mahoraga, Gojo is the one who appears to be in trouble, especially now that he cannot use his Domain Expansion anymore. For now, Gojo has to deal with Mahoraga first, which shouldn't be impossible for him, given that Sukuna has previously defeated the Divine General on his own.
Who Will Win Gojo Vs Sukuna?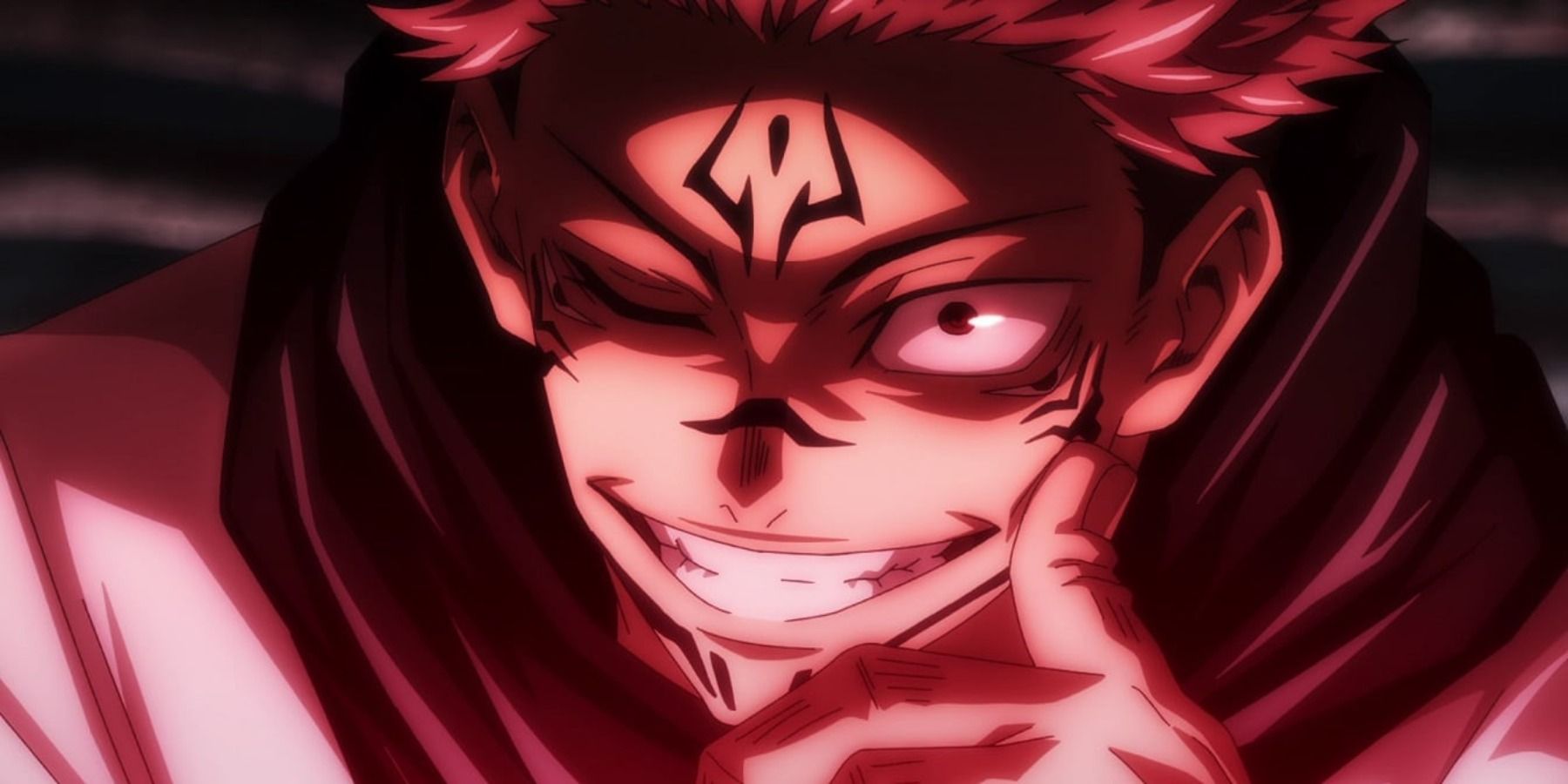 The fight between Gojo and Sukuna is going to be pivotal in where Jujutsu Kaisen goes from here. While these two are evenly matched, Gojo appears to be the one with better techniques equipped and, thus, held an advantage in the overall battle. He also appears to be better at using Reverse Cursed Technique, and he has more efficiency when it comes to using Cursed Energy. Furthermore, his Domain Expansion is also stronger than Malevolent Shrine, as he confirmed himself when the two clashed. A sure hit from Gojo's Unlimited Void would normally mean that he has defeated even someone as powerful as Sukuna.
When Sukuna was hit with Unlimited Void, he couldn't move and was completely stunned, and this gave Gojo an opportunity to dismember him, however, Sukuna tapped into the power of Mahoraga to counter. Had Sukuna been in his own body, Gojo would have clearly won this battle. However, that certainly is not the case. By the looks of it, Gojo will be on the back foot from here onwards, and, perhaps, that is what the plot requires. If Gojo ends up defeating Sukuna, Jujutsu Kaisen will simply end way too soon. For the sake of the plot, Gojo might actually end up losing this battle and from there onwards, the threat of Sukuna will only grow. While it is almost impossible to believe that Gojo could actually lose a fight, it is a very real outcome.
For what it's worth, fans should also keep in mind that Gojo appeared to be the superior one of the two in this clash in nearly every way. Both as users of Cursed Energy, Innate Ability, Reverse Cursed technique as well as his domain expansion appear to be superior to that of Sukuna, which means in the end, if one is purely comparing them on what skills they have in their original bodies, Gojo would be the only honored one cross heaven and earth.
Jujutsu Kaisen is available to read for free on MangaPlus by Viz Media.
MORE: Jujutsu Kaisen: Every User Of Reverse Cursed Technique
#Jujutsu #Kaisen #Gojo #Sukuna #Explained