The upcoming DC Universe reboot Superman: Legacy is shaping up to be stacked with heroes, including the DC character Metamorpho. Vanity Fair broke the story that characters Hawkgirl, Guy Gardner, and Mister Terrific would be joining the DCU in the movie as well. Metamorpho, however, was revealed after that big announcement in a story broken by The Hollywood Reporter.
Superman: Legacy is set to start a new chapter for the DCU. While characters like Peacemaker (John Cena) and Blue Beetle (Xolo Maridueña) will remain in the new DCU under James Gunn and Peter Safran, many heroes will be cast with new actors and their stories will begin anew. That includes Superman (David Corenswet) and Lois Lane (Rachel Brosnahan) as well as the new heroes, like Metamorpho, who will join them in Superman: Legacy.
RELATED: Superman: Legacy Should Let Lois Lane Be A Reporter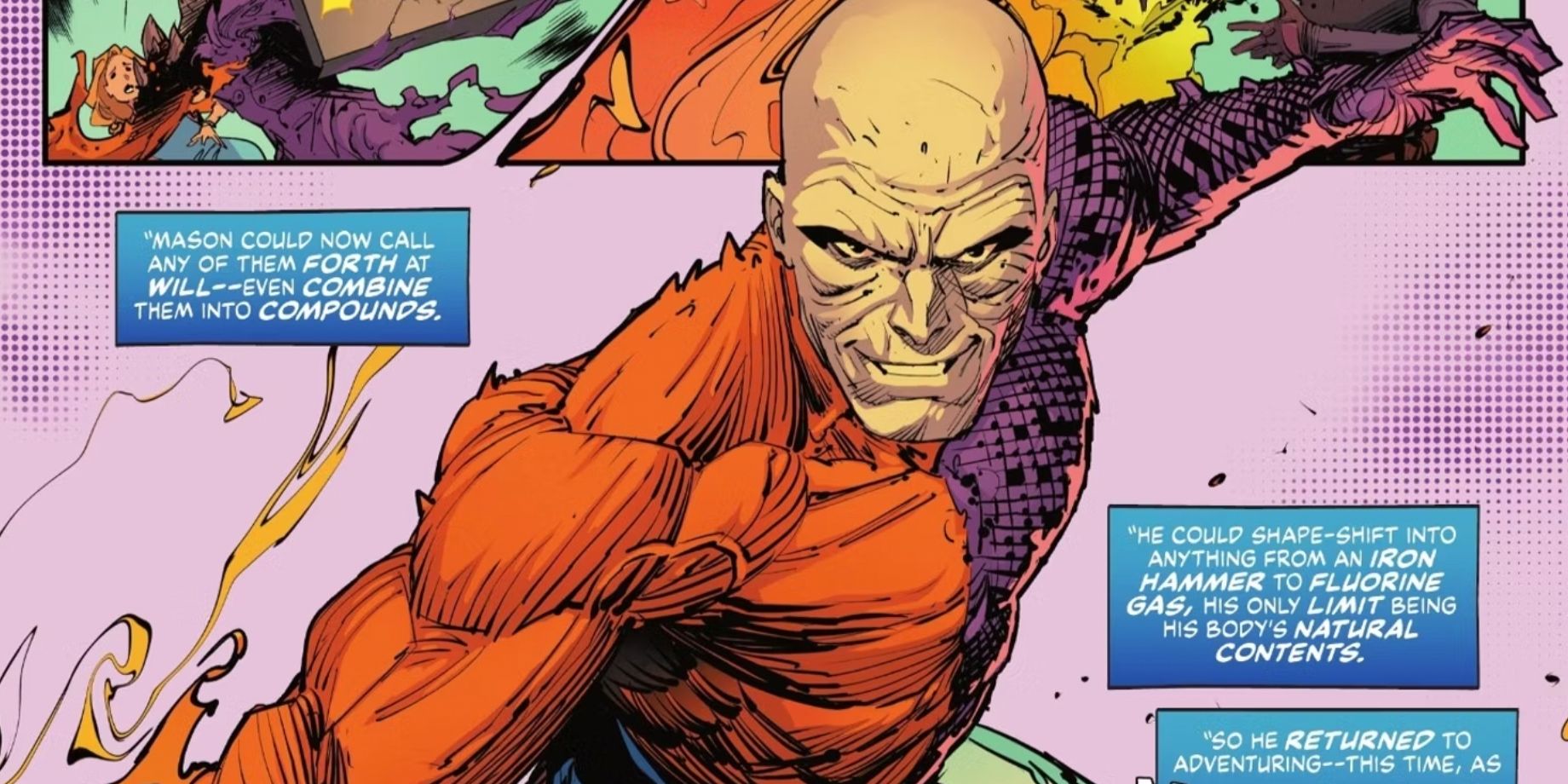 Created by Bob Haney and Ramona Fradon, Metamorpho first appeared in The Brave and the Bold in 1965. Real name Rex Mason, Metamorpho had his own series in the 1960s, and he also appeared in issues of Justice League and Action Comics. Metamorpho is also called the Element Man because of his unique abilities.
Rex Mason was originally an adventurer in DC Comics, hired by Simon Stagg to retrieve a rare artifact for him called the Orb of Ra. When Simon discovered that Rex was dating his daughter, however, he grew to dislike Rex and planned to kill him after he retrieved the artifact. The Orb of Ra was actually created from a radioactive meteorite that Rex was exposed to after being attacked by Simon Stagg's bodyguard. His exposure granted him his powers. Rex is able to shapeshift his body, or even just parts of his body, into different elements found within it. His body, however, remains in elemental states instead of in his previous human form.
His backstory is tied into ancient Egyptian mythology. The Orb of Ra is created by the Egyptian sun god Ra in order to turn different people into "metamorphae" that can help him in his endless war against the god of darkness and disorder Apep. The Orb of Ra can control those created from the same power, so for a time, Simon Stagg uses it to control Rex since he becomes virtually invulnerable thanks to his powers.
Over time, he eventually becomes a crime fighter, but each of his major arcs in DC Comics usually ends with his "death" until he comes back again in another issue. Metamorpho has also seen himself split into multiple parts, creating a new being from his own elements who takes on the codename Shift. Shift is eventually reabsorbed into Metamorpho's own body. Just how much of the character's backstory will make it into the DCU is unclear, or how much the character will appear alongside others like Hawkgirl in Superman: Legacy.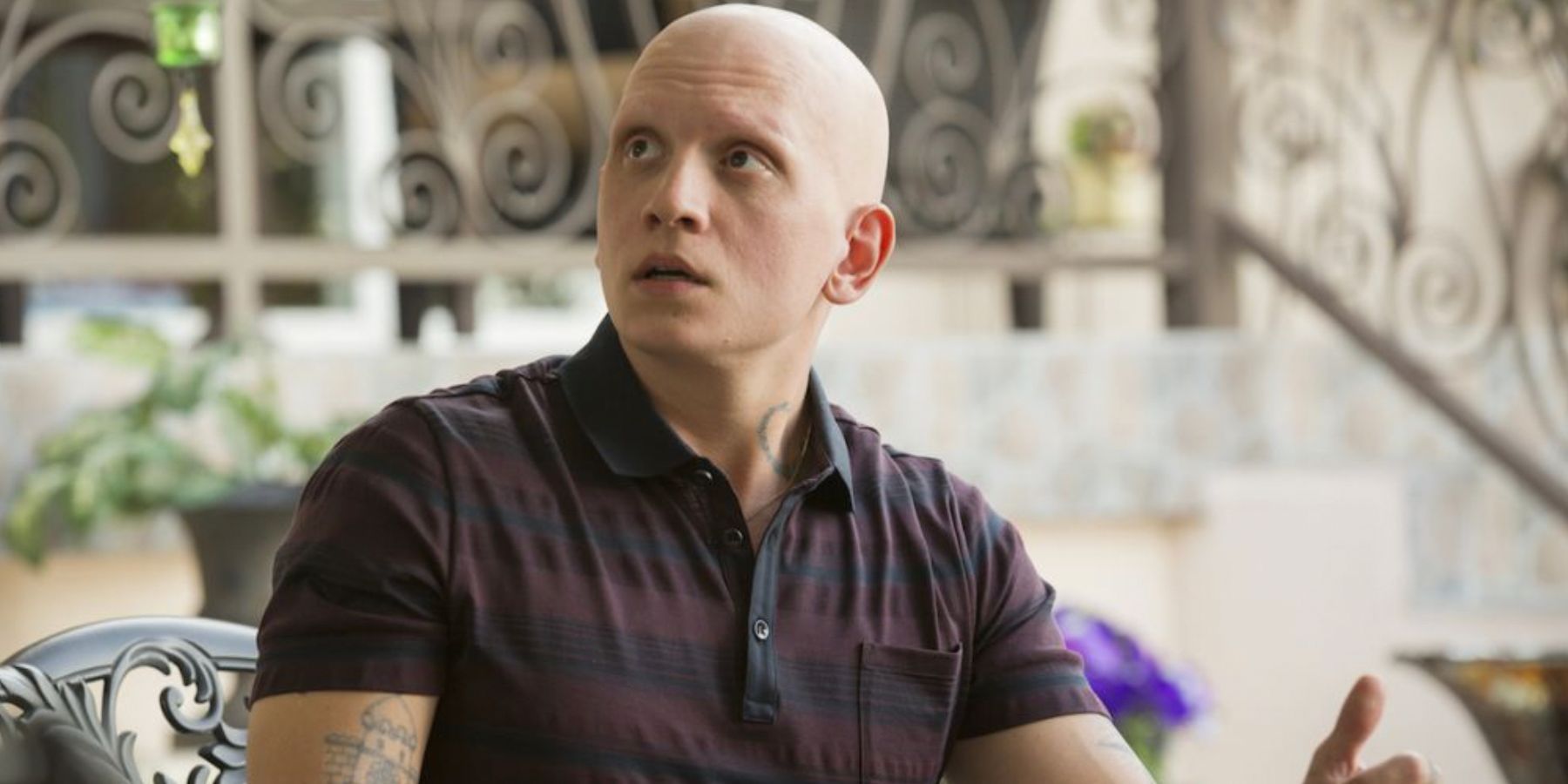 Anthony Carrigan has been cast as Rex Mason for Superman: Legacy. Getting to play a superhero goes against type for Carrigan who is frequently cast as villains in his roles. He's made a career out of playing villains in both television and movies over the last 20 years.
Where fans will most likely recognize the actor from is television. He's had two prominent roles as villains in recent years. The most recent is in Barry. There, Carrigan stars as a member of the Chechen mafia who goes against his more sunny nature to become a violent leader. He's earned multiple award nominations for his work on the series.
Prior to his work on Barry, however, Carrigan has already played in the DC sandbox. In addition to Carrigan playing Mist in The Flash series, he appeared in 20 episodes of the FOX series Gotham as Victor Szasz. The character worked for numerous criminals in Gotham during Bruce Wayne's youth, allowing the actor to be dramatic, ruthless, and even a little campy. His new DC role as Metamorpho will likely be a little different for him.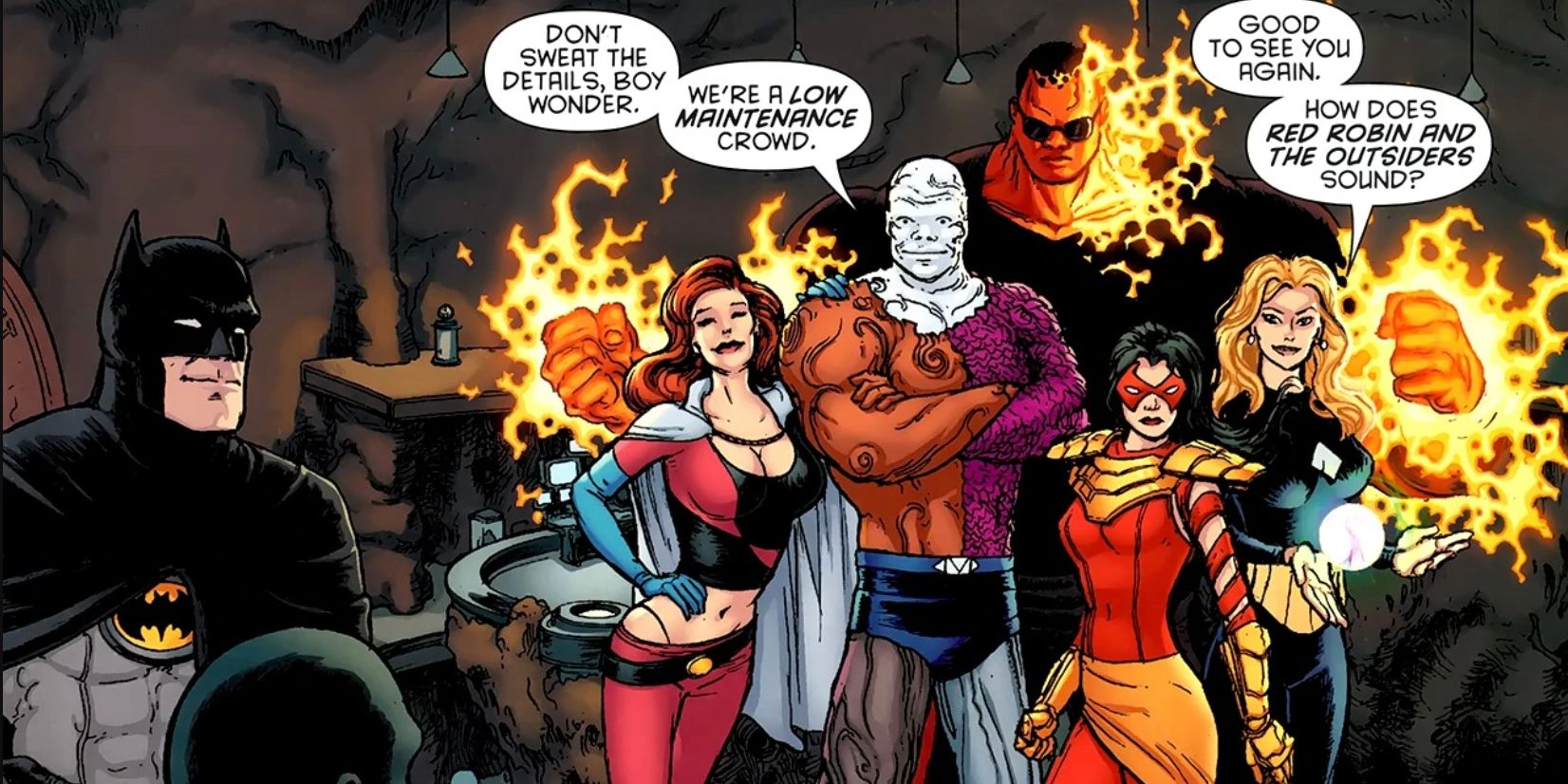 Though the DC Extended Universe featured a team-up of heroes to create the Justice League, Black Adam also revealed that the Justice Society, a precursor to the League, existed in the DCEU. With the introduction of characters like Hawkgirl and Mister Terrific coming in Superman: Legacy, there is speculation that a new version of the Justice Society could be on the way. Metamorpho, however, is more closely associated with the Justice League than he is with the Justice Society in DC Comics, and has been a member of other teams.
Metamorpho is actually one of the first comic book characters to openly refuse an invitation to the Justice League, preferring to operate outside of the team. He does eventually become a reserve member of the team, but his more interesting team-ups are with the Outsiders and the Terrifics.
Though the Outsiders is originally founded by Batman, it is a team made up of less mainstream heroes. Black Lightning, Katana, and Catwoman have all been members of the team at different points. It's exactly the kind of quirky team that James Gunn would prefer to the Justice League. It would allow Gunn and Safran to introduce lesser-known heroes to a wider audience, and it would also allow for a diverse lineup of abilities and characters.
The Terrifics is also a possibility since Mister Terrific is being introduced in Superman: Legacy as well. That team, however, is a bit more brief of a team-up than Metamorpho's tenure with the Outsiders. The Terrifics had a 30 issue series in which Mister Terrific, Metamorpho, Plastic Man, and Phantom Girl became a team because of their mutual need to escape the "Dark Multiverse." It's not clear if Gunn and Safran will keep the multiverse in play after The Flash's disappointing box office performance though.
Superman: Legacy is expected to hit theaters in 2025.
NEXT: Superman: Legacy – Who Is Guy Gardner?
#Superman #Legacy #Metamorpho