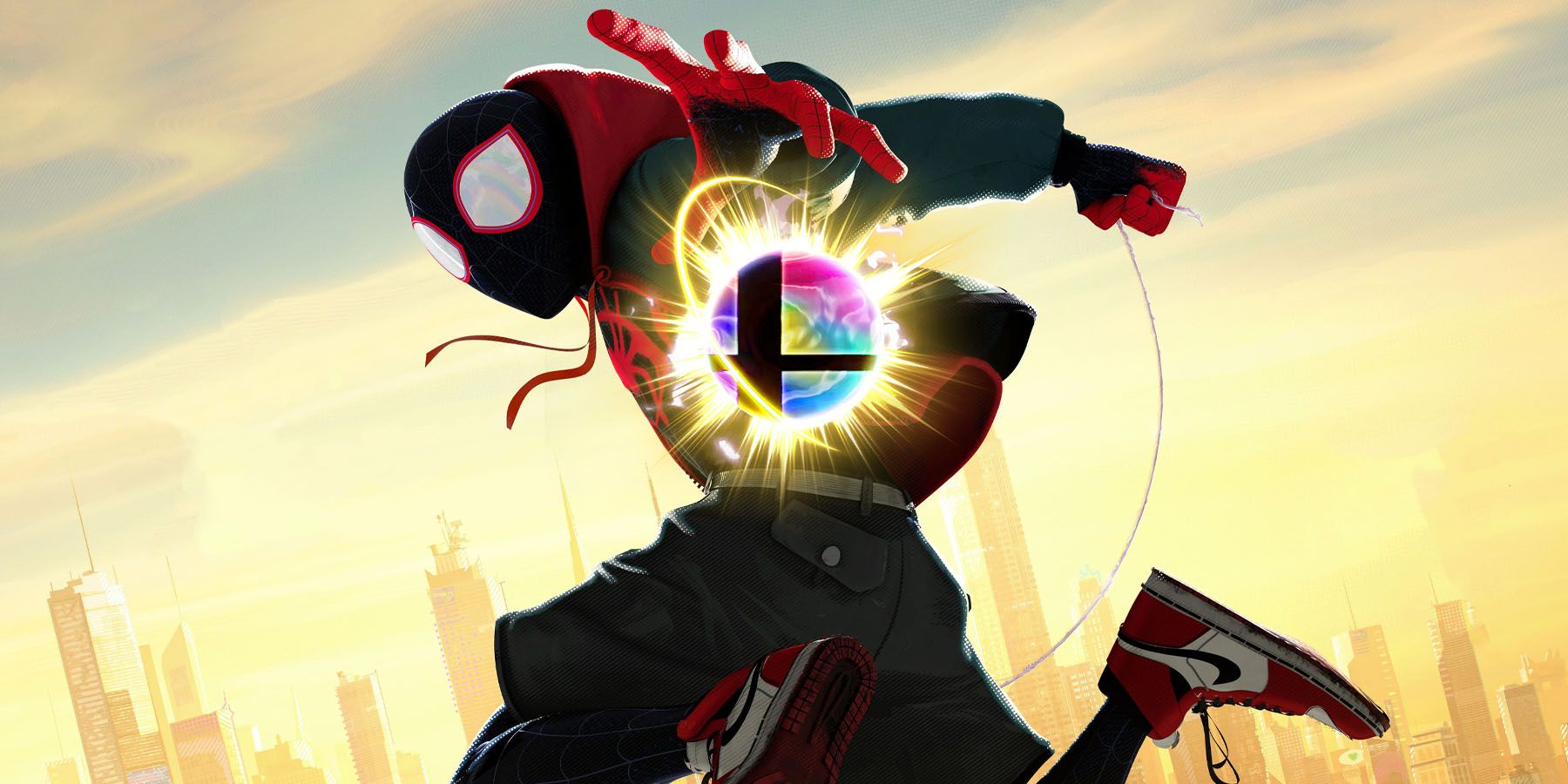 Highlights
Super Smash Bros. Ultimate has a vibrant modding community that expands the game's roster with third-party fighters like Miles Morales from Spider-Man: Into the Spider-Verse.
LN_310, a prominent member of the modding community, has created a Spider-Man mod that adds Miles Morales as a playable character with visual changes and unique abilities.
The mod features Miles Morales with alternate costumes, voice clips from the Insomniac Spider-Man games, and changes to Joker's moveset and Final Smash. It will be available for download on August 3, 2023.
A mod for Super Smash Bros. Ultimate adds the version of Miles Morales as he appeared in Spider-Man: Into the Spider-Verse as a playable fighter. Nintendo's Super Smash Bros. Ultimate has one of the largest and most diverse casts in any multiplayer fighting game, not only representing the company's history but also containing several third-party fighters. The game has a very large modding community, meaning fans have taken to expanding the roster even further by adding some crazy fighters to the game.
While some fighters have been added from other Nintendo franchises like Zelda and Kirby, modders have added all sorts of third-party fighters to cross over into Super Smash Bros. Ultimate. This includes characters like Roxas from Kingdom Hearts, Crash Bandicoot, and even viral YouTuber MrBeast being added to Ultimate's roster. Other popular choices that modders have added to the game are the superheroes from Marvel Comics' diverse lineup, with one modder adding in Spider-Man, specifically Miles Morales from the Spider-Verse animated film trilogy.
RELATED: Incredible Animation Combines Hollow Knight: Silksong and Spider-Verse
This mod was created by a very prominent member of the community, LN_310, who has created a variety of mods for the game, such as the aforementioned MrBeast mod, Jotaro Kujo from Jojo's Bizarre Adventure, and the PS4 version of Spider-Man. LN posted a trailer of his latest Spider-Man mod, which features Miles Morales being thrown onto the Battlefield, with him being playable using Joker's moveset. There are some other distinct visual changes, such as his taunts involving Morgana being changed to use Spider-Ham, Spider-Noir being used whenever Joker uses his gun instead of Miles, and the Sp//dr Bot taking the place of Joker's Persona, Arsene. Joker's dagger has also been replaced with the Hammerspace mallet that Miles got from Spider-Ham too.
While Spider-Ham and Noir's voices come from the movies, Miles Morales' voice clips are taken from the Insomniac Spider-Man games, played by Nadji Jeter. The alternate costumes were also shown off in this trailer, where Miles can sport colors representative of his iconic outfit, Gwen Stacey, The Prowler, Peter B. Parker, and even The Spot. Joker's Final Smash has also been changed, where instead of it starting with a cut-in of the Phantom Thieves, it plays the famous "Shoulder Touch" moment before Miles defeats Kingpin, before executing the attack in full. Miles even has his own unique variation on the All-Out Attack splash art in this mod.
LN posted a clip to Twitter that showcased the skin with a 30 FPS modifier added to it, making it feel like the mod came from the animated movie it was based on. It has the same effect as the Spider-Verse suit from Insomniac's games. This Super Smash Bros. Ultimate mod will be available to download on August 3, 2023, according to the trailer.
Super Smash Bros. Ultimate is available now for Nintendo Switch.
MORE: Why Marvel's Spider-Man 2's Miles Morales Will Likely Be a Stealth-Oriented Protagonist
#Super #Smash #Bros #Ultimate #Mod #Adds #SpiderVerse #Miles #Morales