Highlights
Chinese tech giant Tencent becomes major shareholder of Techland, the maker of the Dying Light series, marking a significant change for the company.
Techland will maintain ownership of its intellectual properties and retain creative freedom, reassuring fans concerned about potential creative intervention.
Tencent continues to acquire more studios and increase its stake in game developers and publishers.
The Chinese tech giant Tencent has just become the major shareholder of Techland, the maker of the famous Dying Light series. This is the biggest change in the company in the last few years, and it comes during the development of a yet untitled fantasy RPG currently being developed by Techland.
Founded back in 1991 by its CEO Pawel Marchewka, Techland is a video game developer based in Poland. The publisher is mostly known these days for the Dying Light franchise, which has been its focus during the last decade. Before that, Techland developed four games for the Western Call of Juarez series, and also the first Dead Island, as well as its sequel Dead Island Riptide. So, while Dying Light 2 got mixed reviews, there's still plenty of talent in the company, as well as some fairly popular IPs.
RELATED: Dying Light 2 and The Walking Dead Crossover Revealed
Today, Techland announced that the majority of its shares were bought by the Chinese technology giant Tencent via a blog post written by Marchewka. Marchewka affirmed that the company will retain full ownership of its intellectual properties and maintain total creative freedom with Marchewka retaining his position. It's still early to tell what this will mean for Techland, but the official statement is reassuring for fans who may be afraid that the acquisition could lead to creative intervention.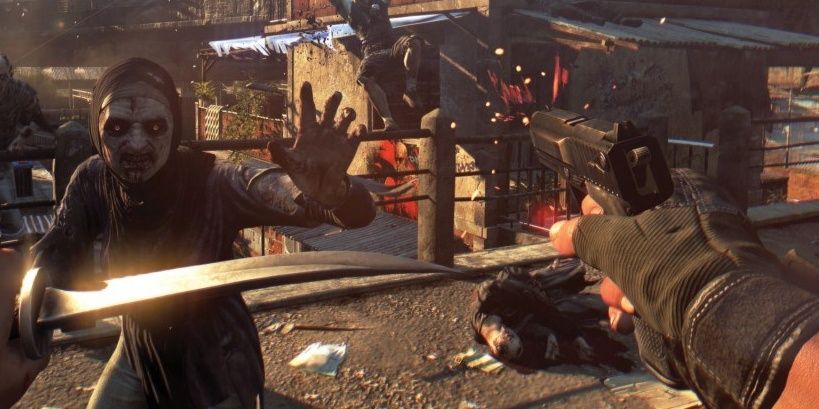 This is yet another step in Tencent's journey of acquiring more studios and increasing its stake in other game developers and publishers. Last year, Tencent made a huge investment in Ubisoft and is currently continuing to increase its portfolio of investments. Another highlight of recent years was the acquisition of the Sackboy: A Big Adventure's developer Sumo Group, which cost $1.27 billion, one of the largest acquisitions ever made by the Chinese technology giant.
At the moment, Techland is working on an open-world fantasy action RPG, which was not officially titled yet. According to previous information shared by the developers, the new title will feature full open-world exploration and be significantly distinct from Dying Light 2 in both tone and gameplay. The game was described as an epic narrative adventure with an exotic open world to be explored and a focus on the story. Unfortunately, there's not much information about this upcoming game yet, so fans will have to wait for a while before they can learn more.
MORE: How Dying Light 2, Dead Island 2 Approach Postgame Content
#Dying #Light #Developer #Techland #Acquired #Tencent