The fifth Harry Potter book – The Order of the Phoenix dedicates an entire chapter to the ancient branch of magic known as Occlumency. In chapter 24 of Harry Potter and the Order of the Phoenix, titled "Occlumency," Severus Snape pursues his despised student, Harry to Grimmauld Place to let him know that it is Headmaster Dumbledore's wish for him to take mandatory Occlumency lessons. Harry, unaware of the word, goes, "Study what?" and Snape replies, "Occlumency, Potter. The magical defense of the mind against external penetration. An obscure branch of magic, but a highly useful one." The professor's rather bookish description doesn't exactly help the young wizard as he wants to know why he needs defense against external penetration in the first place.
Snape doesn't have an answer for Harry, and so he simply brushes off his concerns saying Dumbledore thinks Occlumency lessons are a good idea. Harry is instructed to show up at Snape's office at six o'clock on Monday evening. Furthermore, he is asked to keep these classes a secret from everybody, especially Dolores Umbridge. Harry's friends, Hermione (portrayed by Emma Watson in Harry Potter) and Ron have varying opinions about his Occlumency lessons with Snape, and the consensus among the boys is that Snape imparting knowledge behind closed doors sounds ghastly.
RELATED: Harry Potter: Did Snape Use Sectumsempra On James Potter?
Harry Potter's Occlumency Lessons With Snape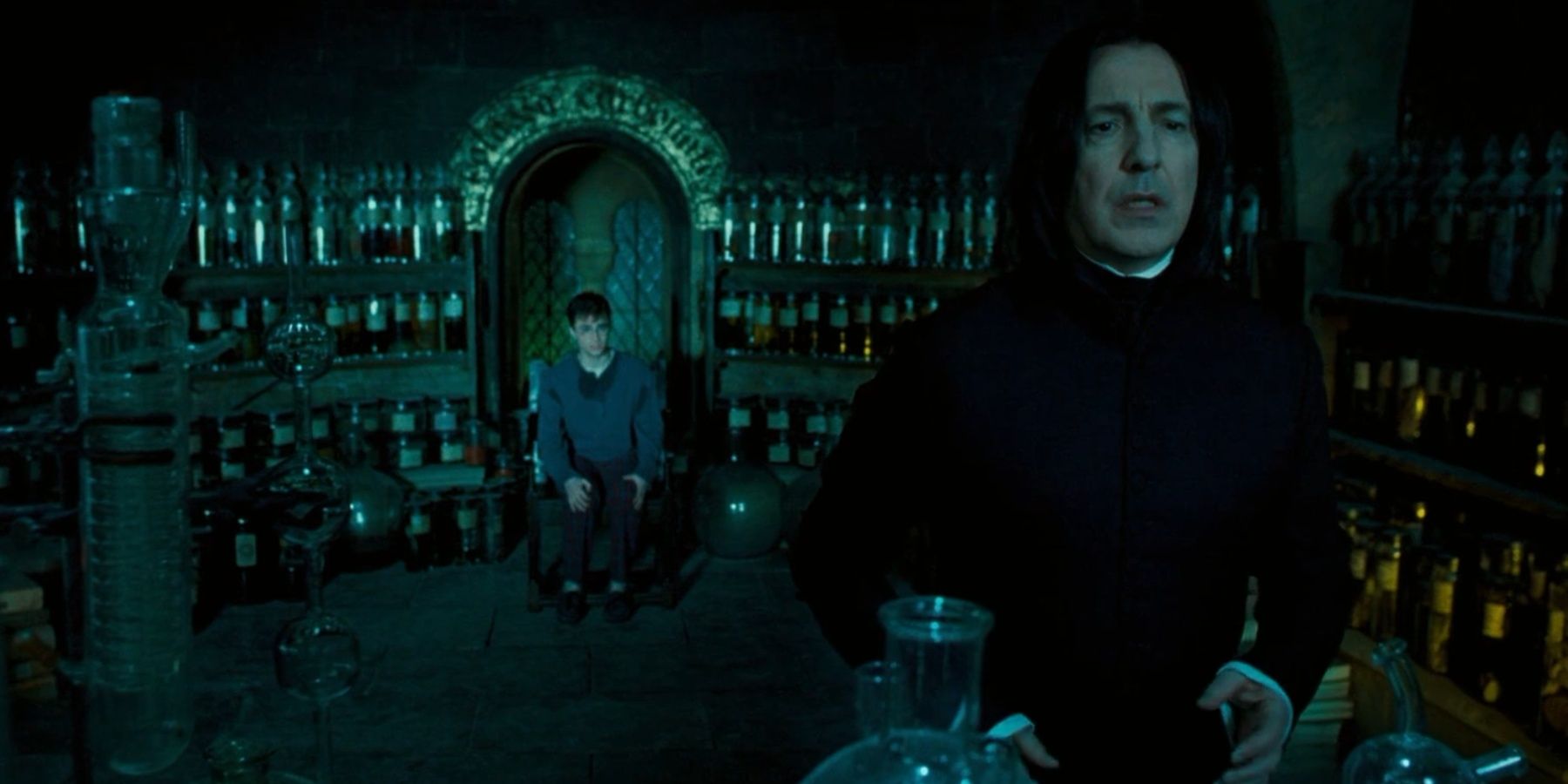 The Occlumency lessons prove to be a real learning challenge to Harry. At six o'clock, Monday, he finds himself walking into Snape's shadowy office that's full of slimy bits of animals and plants suspended in potions. He also spots a Pensieve at the desk when a cold voice orders him to shut the door behind him. Snape asks Harry to take the chair opposite his desk, and tells him what they are about to do isn't "ordinary." He also instructs Harry to call him either "sir" or "professor" at all times. Harry obliges and Snape once again repeats that Occlumency involves sealing "the mind against magical intrusion and influence." As for why Harry needs these lessons, Snape tells him it is because Lord Voldemort knows how to navigate through the layers of a person's mind. This ability is known as Legilimency in Harry Potter lore.
When Harry interprets Legilimency as "the ability to read minds," Professor Snape in The Order of the Phoenix comes down hard on him, saying, "You have no subtlety, Potter. You do not understand fine distinctions. It is one of the shortcomings that makes you such a lamentable potion-maker…" adding that only Muggle-borns speak of "mind reading." Snape then goes on to explain how complex the mind is, and only those who have mastered Legilimency can penetrate the minds of their victims under certain conditions and interpret their findings correctly. He adds that the Dark Lord almost always knows when he's being lied to, and it's impossible for a person without the skill of Occlumency to mislead him. At this point, it becomes clear that Dumbledore arranged Occlumency lessons because of the connection between Harry and the Dark Lord.
Why Did Harry Potter Have To Learn Occlumency?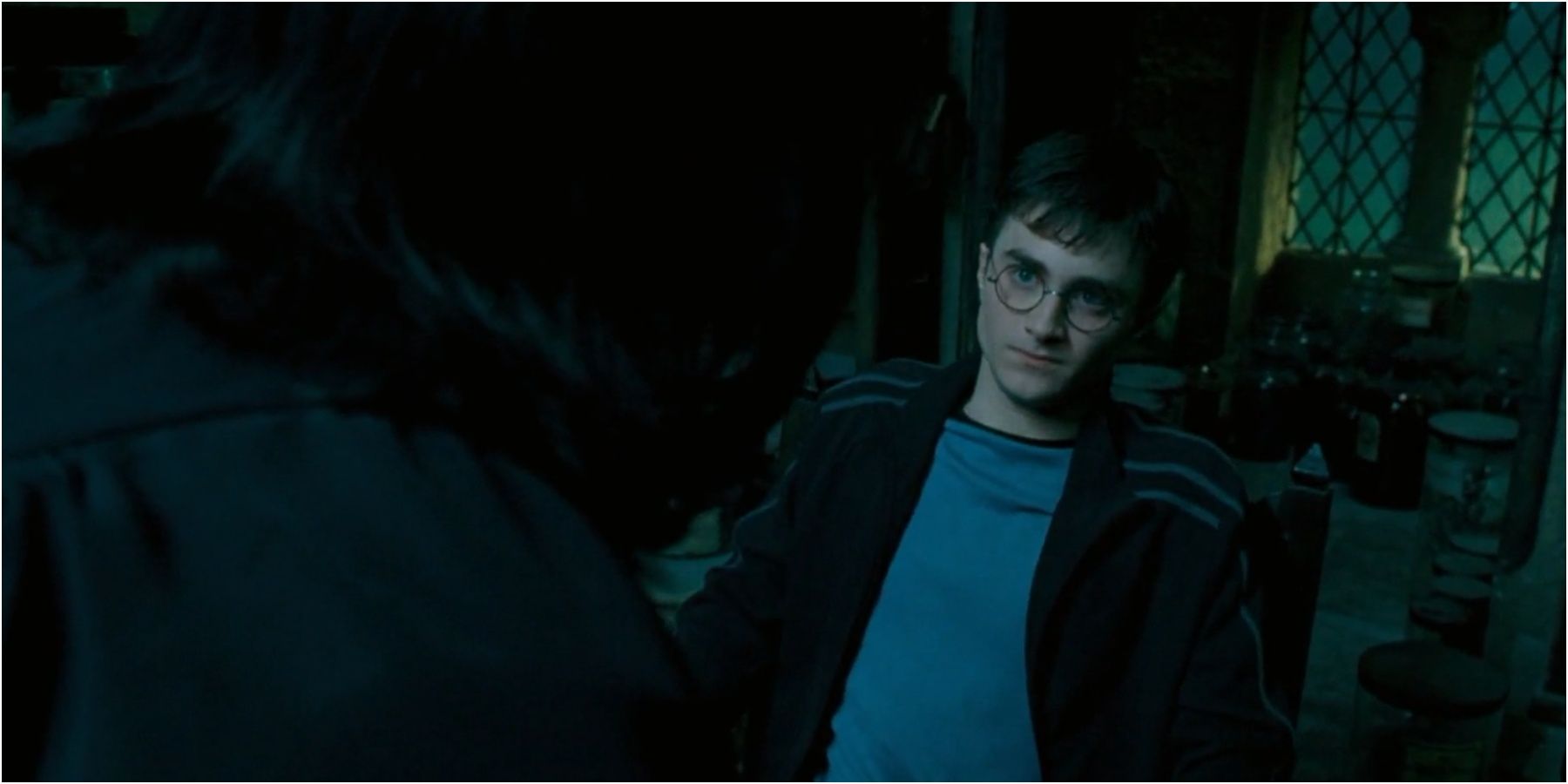 In chapter 24 of The Order of the Phoenix, Snape goes into detail about why Harry has to learn Occlumency. He explains that while Hogwarts is guarded by ancient spells and charms to ensure the physical as well as mental safety of its dwellers, "the usual rules" do not apply to Harry. "The curse that failed to kill you seems to have forged some kind of connection between you and the Dark Lord," he reveals. Snape also says that evidence has been suggesting that Harry's mind, in its most relaxed and vulnerable state, shares Voldemort's thoughts and emotions.
As explained by Snape in chapter 24 of The Order of the Phoenix, the vision that Harry had of Arthur Weasley being brutally attacked by the snake was an incursion upon Voldemort's thoughts. "You seem to have visited the snake's mind because that was where the Dark Lord was at that particular moment," he remarks. Simply put, it seemed that the Dark Lord had become aware Harry was gaining access to his thoughts and feelings. More importantly, he'd deduced that he could intrude into Harry's mind. Fearing this, Dumbledore assigned Snape to teach Harry Occlumency.
Snape Canceled The Classes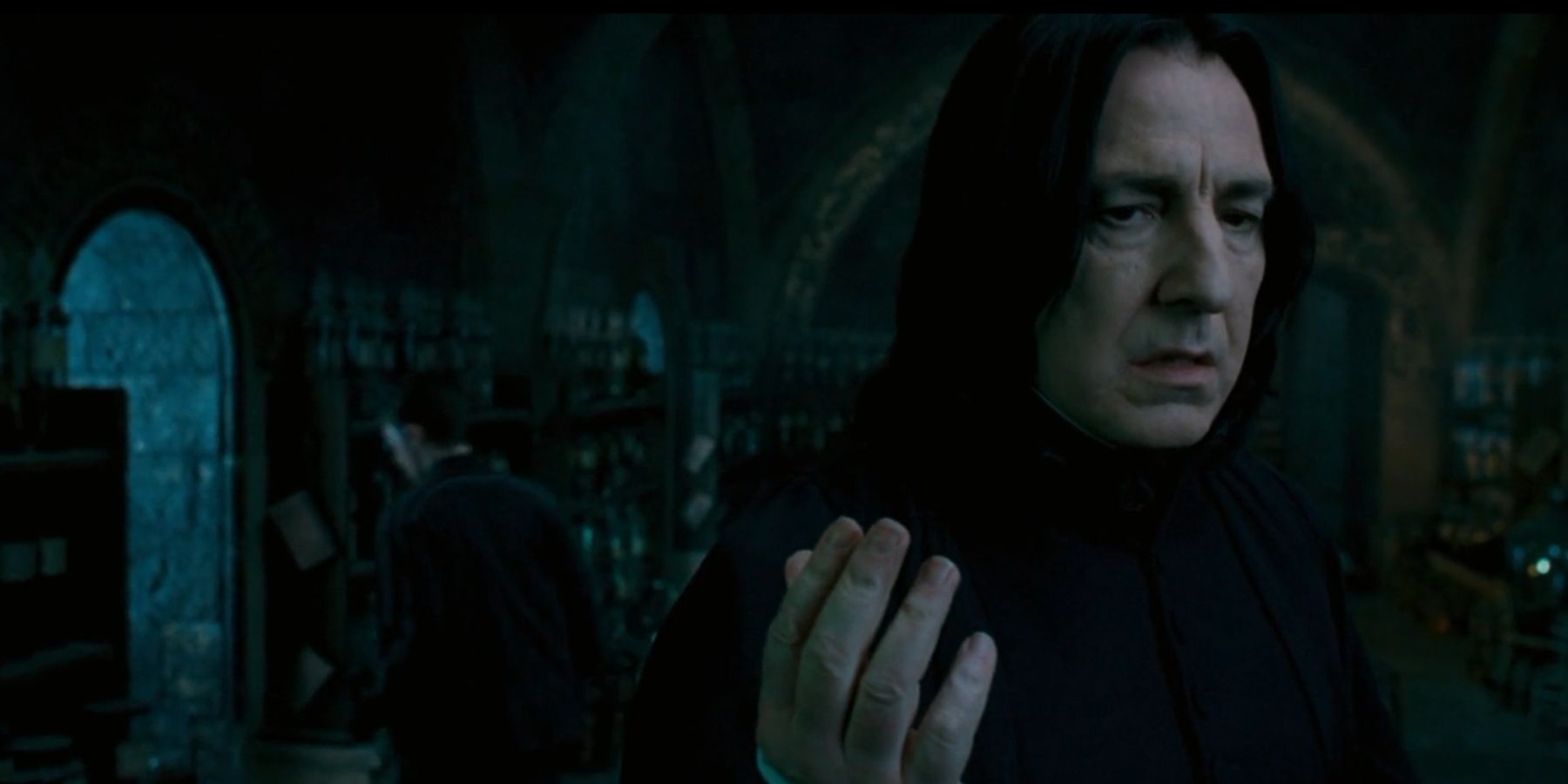 With that, the Occlumency lessons begin. Snape pulls out his wand, places its tip into his hair, and takes out some "silvery substance" that stretches and falls into the Pensieve. Harry Potter and the Order of the Phoenix says that "Twice more Snape raised the wand to his temple and deposited the silvery substance into the stone basin…" adding "… he picked up the Pensieve carefully, removed it to a shelf out of their way and returned to face Harry…" At this point, Snape instructs Harry to pull out his wand and tells him he may use it to defend himself.
Snape (Alan Rickman in Harry Potter) breaks into Harry's mind to see how well the young wizard is able to resist his invasion. "Legilimens!" he says, blinding Harry's surroundings. With that, images of Dudley riding a new bicycle, Aunt Marge's dog, Ripper chasing him up a tree, the Sorting Ceremony at Hogwarts, Hermione in the hospital wing, a hundred Dementors moving nearer to him beside the dark lake, Cho Chang approaching him under the mistletoe – race through his mind. This is where Harry resists and Snape's office reappears.
The most important instruction Harry receives in his first Occlumency class is to clear his mind of all emotion, but unfortunately, he finds it hard to control his anger. Snape repeatedly breaks into his mind and finds out that the boy stands no chance against Lord Voldemort's powers. At the end of their first class, Snape instructs Harry to rid his mind of all emotions every night before sleep and to make it calm and blank. Snape ultimately cancels the lessons in chapter 28 of the fifth Harry Potter book, titled, "Snape's Worst Memory" when Harry gives the contents of the Pensieve a prod and witnesses his father, James Potter bully Snape at Hogwarts. Snape catches Harry, cancels their lessons, and forbids him from entering the office.
MORE: Harry Potter: Peter Pettigrew As A Marauder, Explained
#Harrys #Occlumency #Lessons #Snape #Explained