Tears of the Kingdom fully expands on the established Hyrule in Breath of the Wild, but there are also new items, weapons, and armor. With so much built into Tears of the Kingdom, it was only natural that some pre-existing materials from Breath of the Wild had to be cut.
RELATED: Tears Of The Kingdom: Most Useful Cooking Recipes You Need To Know
In Tears of the Kingdom, Link is able to Fuse monster parts and materials to weapons, arrows, and shields. To accommodate this new ability, TotK did away with some of the weapons from BotW to allow more creativity and freedom for its players. Most of the in-game changes make sense from both a gameplay and lore standpoint, but that hasn't stopped TotK fans from missing the goods in BotW.
6
Hearty Durian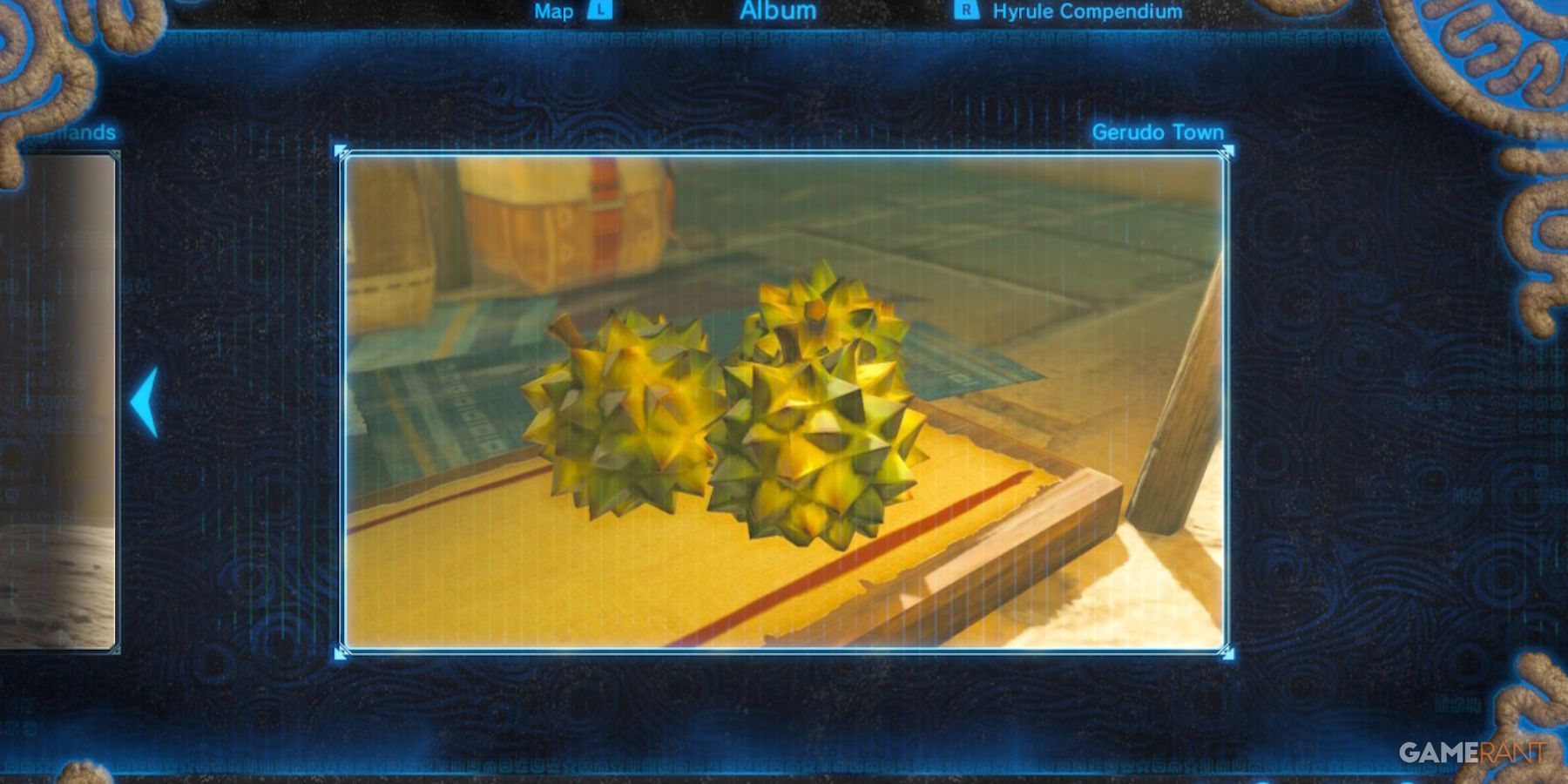 Hearty Durians were a "hearty" ingredient that would restore all of Link's health and give him bonus hearts when cooked. They could be combined with other ingredients to make hearty meals, which are great to have when Link is low on health. In BotW, the Hearty Durians could be bought in Gerudo Town, but they could also be found on the trees in the Faron Region.
While most of the fruit from BotW returned in TotK, Hearty Durians were sadly left out. Players can make other hearty meals with Hearty Truffles or Hearty Radishes, but the absence of Hearty Durians means Link can't whip up any hearty desserts. It's possible Hearty Durians were removed in favor of the Golden Apples, as cooking Golden Apples will always generate a meal with more hearts than regular Apples.
5
Elemental Arrows (i.e., Ice Arrow, Shock Arrow, Fire Arrow)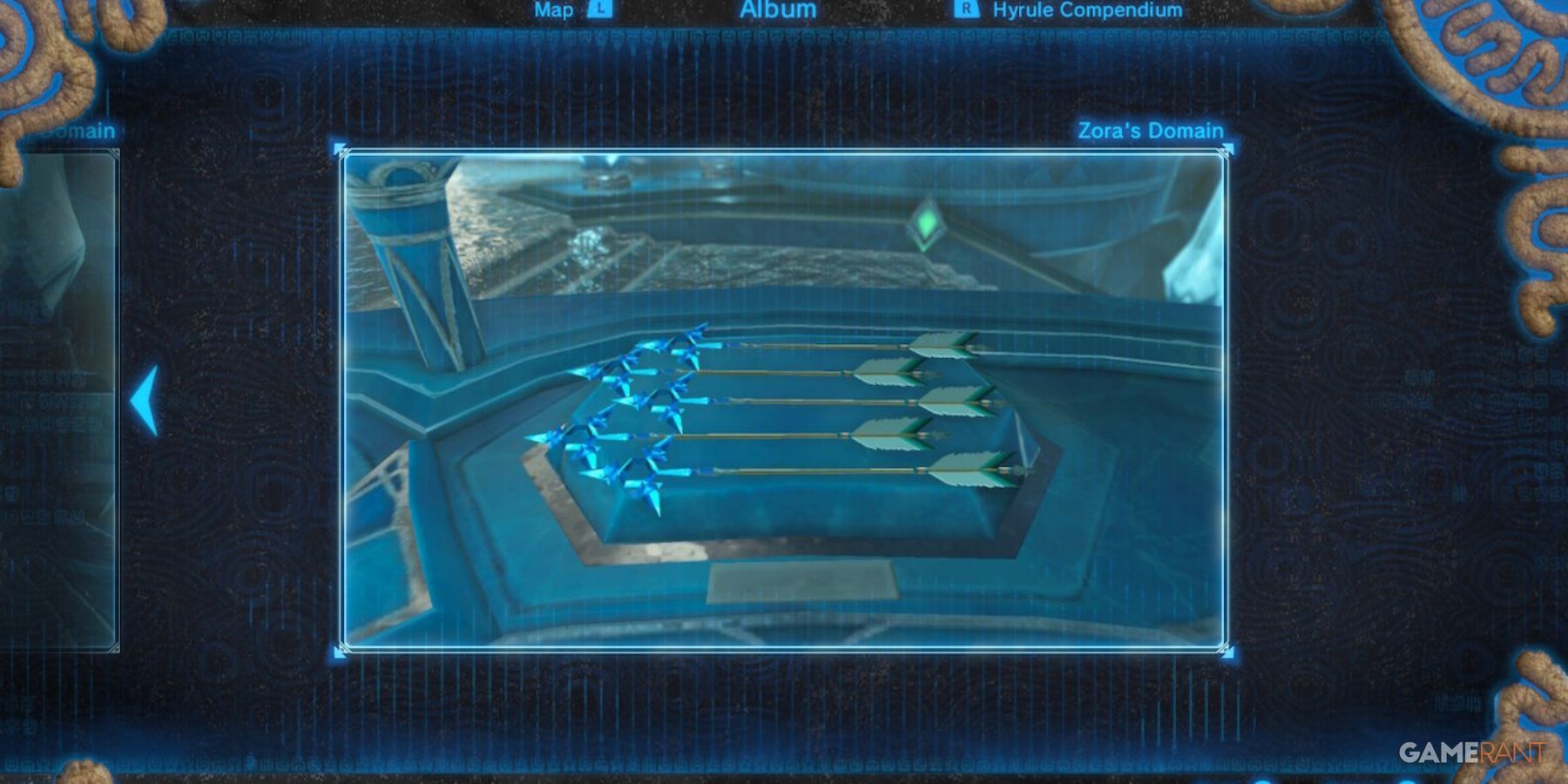 In Breath of the Wild, there were several categories of arrows that Link could have at the same time. He could carry regular arrows, Fire Arrows, Shock Arrows, Ice Arrows, Bomb Arrows, and Ancient Arrows. The Fire/Ice/Shock Arrows would, as their name indicates, deal flame/ice/electric damage to their target. Unfortunately, they cost a pretty Rupee, so players would have better luck looting them from chests or buying them in late-game BotW.
RELATED: Zelda: Tears of the Kingdom – Most Rewarding Side Quests
The elemental arrows don't reappear in Tears of the Kingdom. Instead, players can collect Fire Fruit, Shock Fruit, and Ice Fruit. These are materials that Link can Fuse to arrows in order to give them elemental damage. It's clear that these three items were made to replace the elemental arrows. While they're easier to come by and are far cheaper than the elemental arrows, they don't have their own "category." Therefore, Link will need to double up on arrows if players want to use regular and elemental projectiles. The lack of six different arrow slots has definitely not gone unnoticed by TotK players, but there are also those that don't mind the change.
4
Bomb Arrows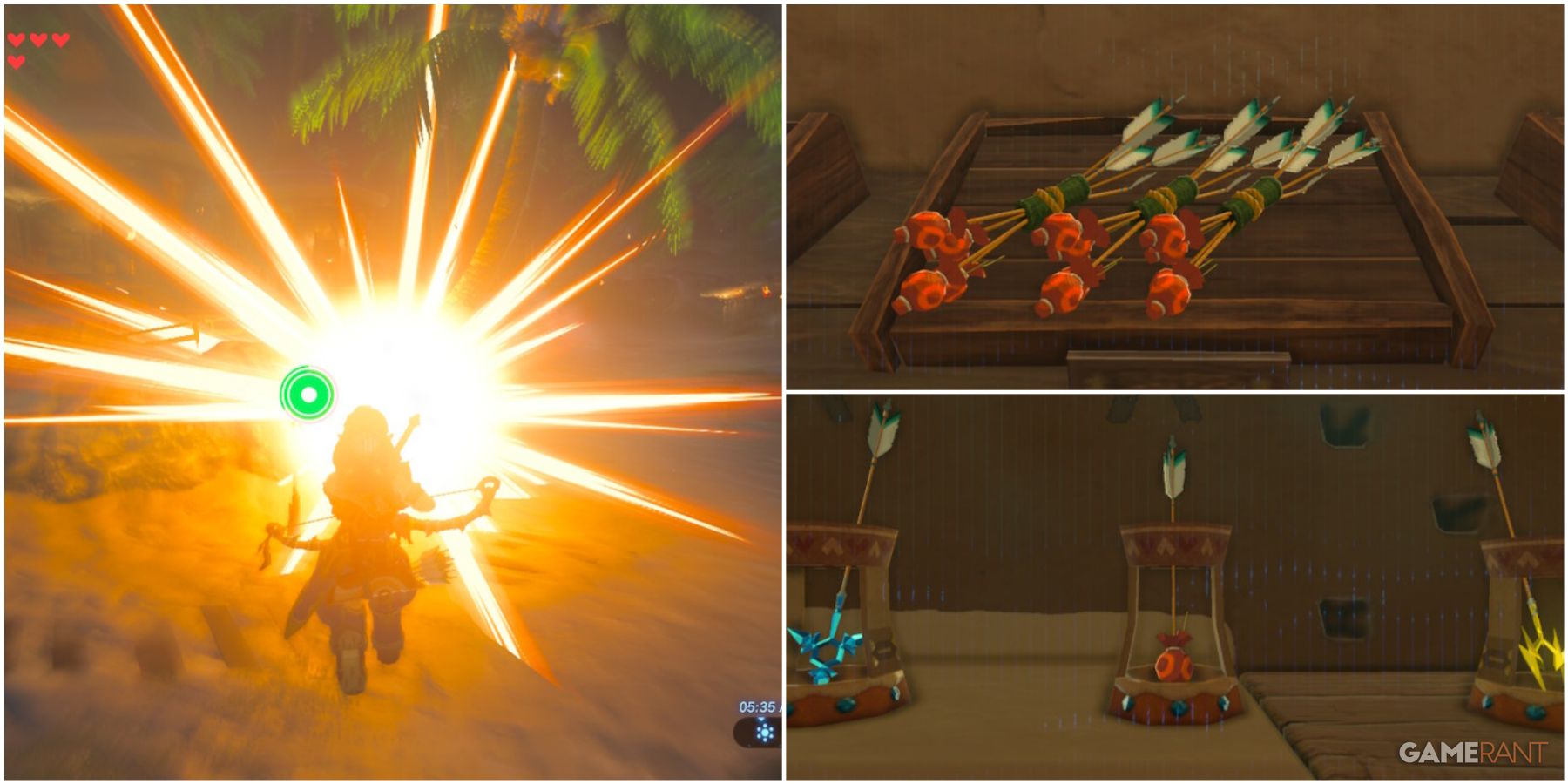 Bomb Arrows were some of the most expensive arrows in Breath of the Wild – for good reason. They were useless in rain, but they were perfect for demolishing monster camps in seconds. Some rock walls couldn't be broken without the help of a Bomb Arrow or two. Players would also get x20 Bomb Arrows for free from Teba and Riju during the Vah Medoh and Vah Naboris main quest respectively. Is it any wonder why Bomb Arrows are a fan-favorite?
Tears of the Kingdom doesn't have Bomb Arrows. Instead, they bring back the classic Bomb Flowers. These can be bought from stores or plucked in caves or wells. Fusing one to an arrow essentially makes a "bomb arrow." While bomb flowers are cheaper and somewhat-easier to come by, fans have criticized their resourcefulness compared to the Bomb Arrows and the Remote Bombs (Sheikah Rune) in BotW, especially considering the numerous rock walls that are all over Hyrule in TotK.
3
Elemental Weapons (e.g., Frostspear, Flamespear)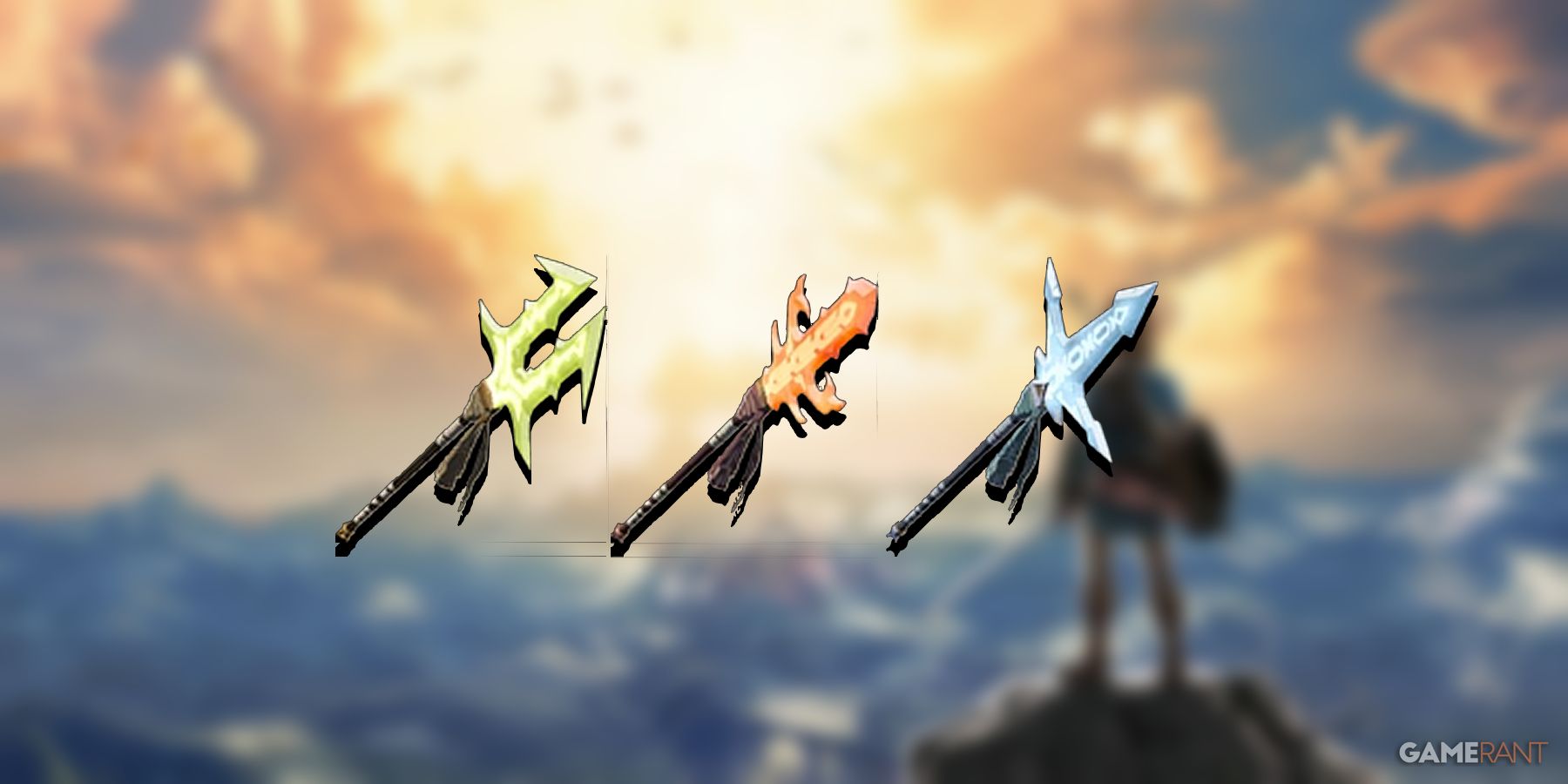 In BotW, players could get melee weapons that would deal elemental damage. There were elemental weapons for each category: one-handed, two-handed, and spears. They were often wielded by stronger monsters like Silver Lizalfos and sometimes Lynels.
RELATED: Zelda: Tears of the Kingdom – Every Boss, Ranked
The Fuse Abilitymeans that weapons like the Frostspear and Great Flameblade have no place in TotK. Chances are if they were kept in, they would end up decayed just like any other weapon that players find on The Surface of Hyrule. If players want to add literal firepower, ice, or electricity to their melee weapons, then they will need to Fuse a certain monster part. The downside to this is that some monster parts are rare drops (such as the Electric Lizalfos Horns) and are better saved for upgrades. This makes TotK players more reluctant to Fuse them when they could be used to upgrade armor instead.
2
Hearty Blueshell Snail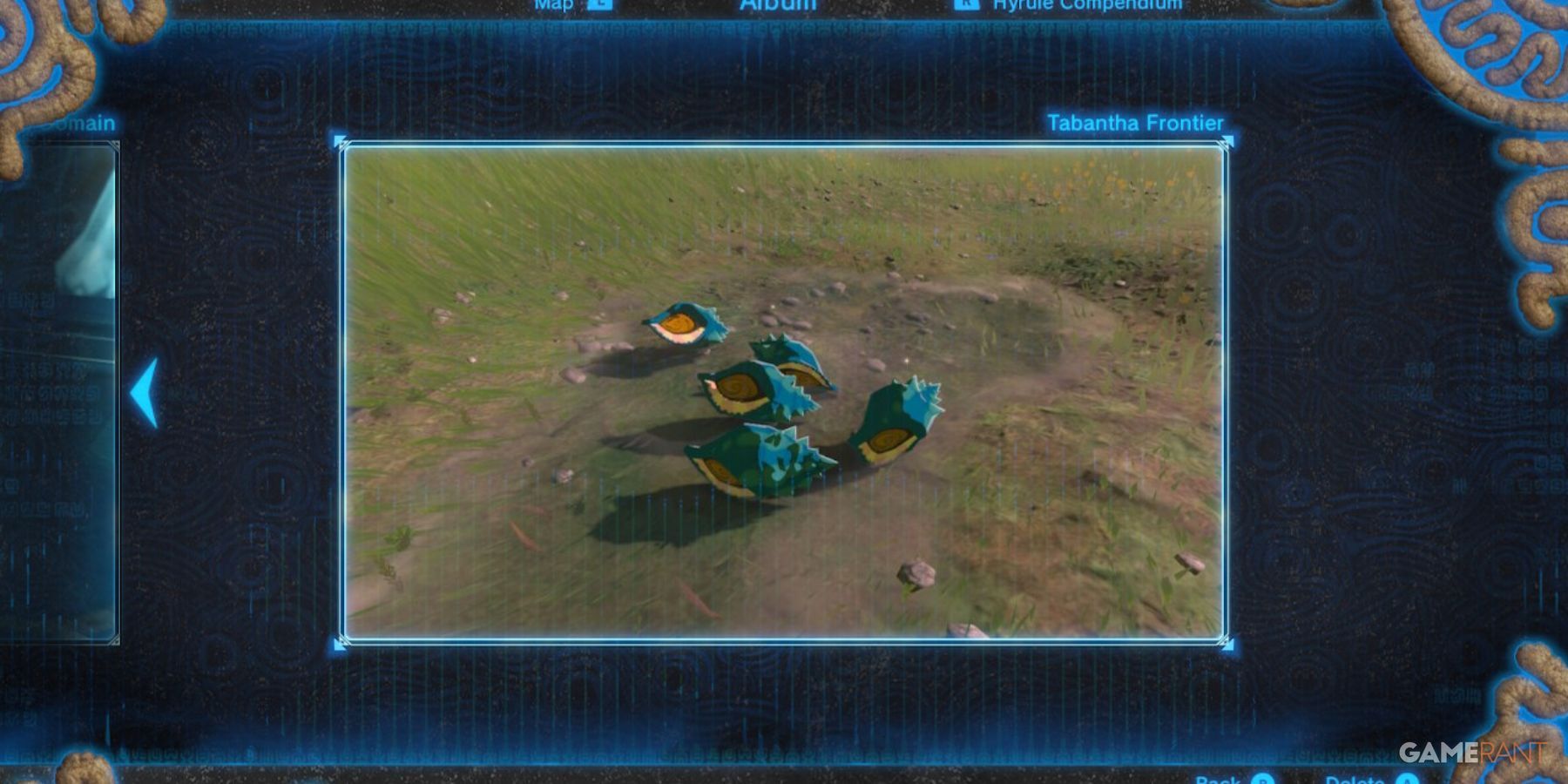 Hearty Blueshell Snails were another hearty ingredient in Breath of the Wild. They could be found on the coasts of the Lanayru Sea and the Necluda Sea. They were rarer than their Sneaky River Snail counterpart, but they were usually worth the trouble of farming. In fact, players would need at least one Hearty Blueshell Snail for a side quest in Lurelin Village.
These little guys don't seem to appear on the Lanayru or Necluda coasts in Tears of the Kingdom. Among the food categories, seafood had three hearty ingredients in BotW: Hearty Blueshell Snail, Hearty Salmon, and Hearty Bass. The Hearty Bass and Hearty Salmon return in TotK, so perhaps the Hearty Blueshell Snails were wiped from the menu to avoid redundancy.
1
Gerudo Armor Set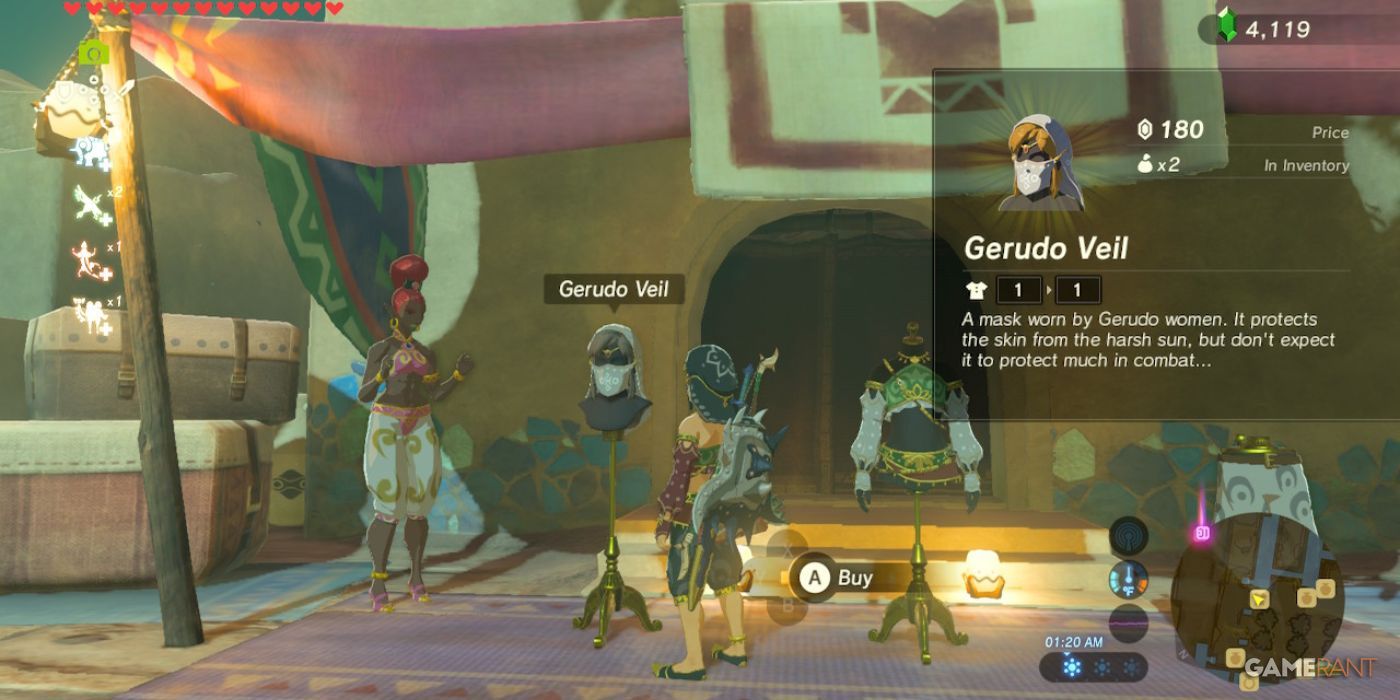 Gerudo Town bans men (or "voe") from entering, and this unfortunately includes Link. In Breath of the Wild, players would need to cross dress Link to sneak into Gerudo Town. Doing so was the only way to complete the "Divine Beast: Vah Naboris" main quest. Link would also need to wear the Gerudo Set if he wanted the Sand Boots and Snow Boots.
RELATED: Zelda: Tears of the Kingdom – Best Items to Buy
Since Tears of the Kingdom allow Link into Gerudo Town without any problems, there's no reason for him to cross dress this time around. It's also possible that the Gerudo Set was removed due to the controversy it stirred up in the community. Some BotW fans were none-too-pleased with the depiction of Vilia, the merchant who sells Link the Gerudo Set. At the same time, there were a handful of returning players that were disappointed when they discovered that the Gerudo Set was nowhere to be found in Tears of the Kingdom.
The Legend of Zelda: Breath of the Wild and The Legend of Zelda: Tears of the Kingdom are available for NIntendo Switch.
#Breath #Wild #Items #Stayed #Tears #Kingdom