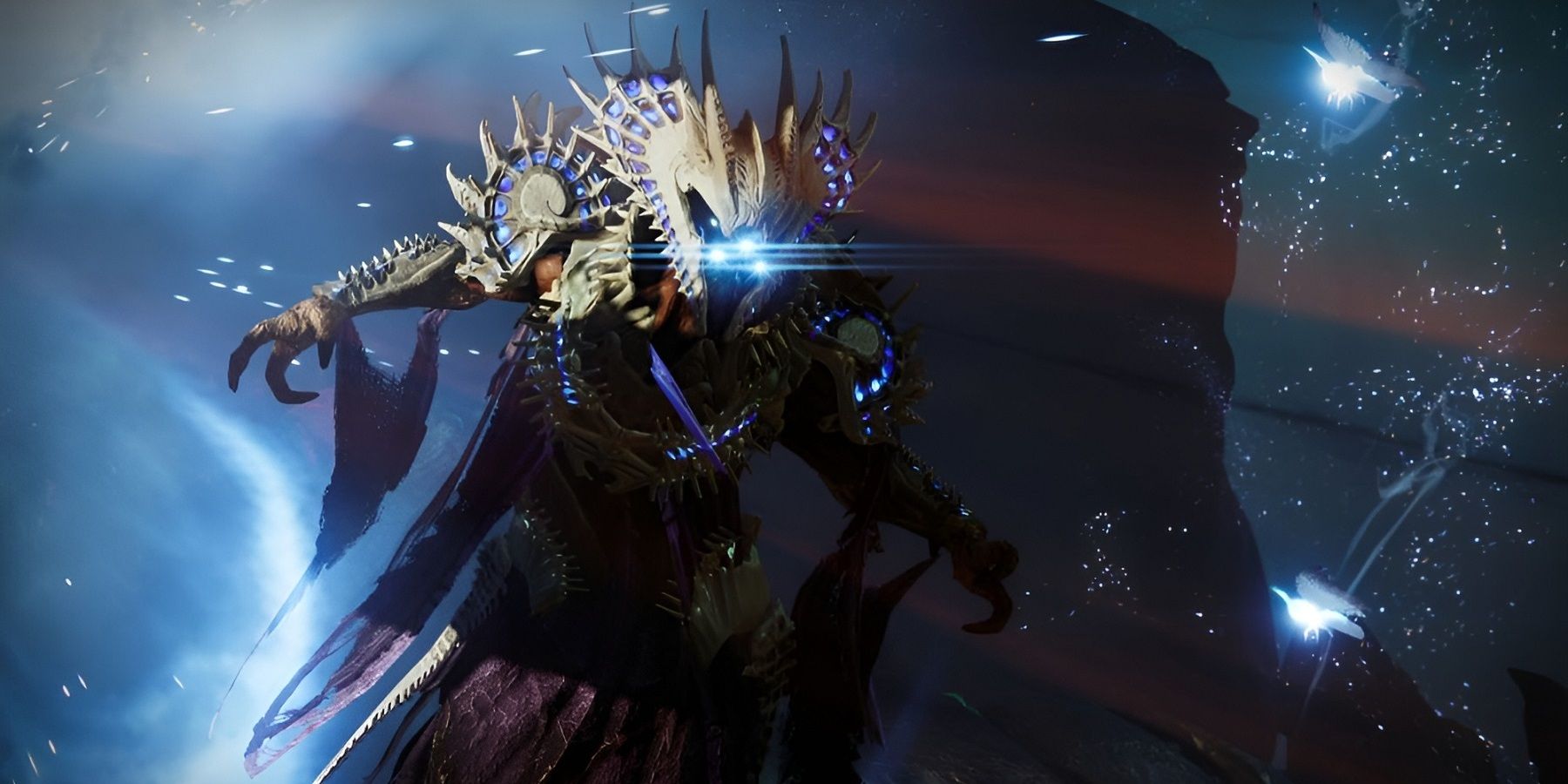 Highlights
Destiny 2 players are frustrated with the loot distribution and handling in dungeons compared to raids, calling for Bungie to resolve the issue.
Dungeons are a valuable endgame activity designed for solo playthroughs, but their loot has been inconsistent and of questionable quality.
The community believes that Bungie may be overlooking dungeons in favor of raid content, and the problem is worsened as old content gets left behind with each new season.
Though Destiny 2's dungeons remain a popular endgame destination for fireteams of three Guardians, the player base has identified a huge problem in how they hand out loot and how said loot is handled compared to what drops in raids. Describing the inconsistency as equally "baffling and frustrating," players are now calling for Bungie to resolve the issue moving forward.
Following the release of Destiny 2's Ghosts of the Deep dungeon, which was the game's sixth consecutive dungeon, there has been much discussion in the community about their purpose. Broadly speaking, dungeons are a more manageable piece of content that is built from the ground-up to support even solo playthroughs, making them a valuable endgame pastime, but loot has been a bit of an issue.
RELATED: Destiny 2 Fans Trick AI-Written Websites By Using Glorbo
After Bungie started selling Destiny 2 dungeon DLCs, the devs started releasing them with their own dedicated loot pools to keep players happy. Yet, the issue that the community has now is that there's no feature parity between dungeon and raid loot, with the former being treated generally more poorly. As Reddit user 0rganicMach1ne explained in the context of Bungie's recent claims that it wants players to have "greater agency" during the loot chase, this doesn't appear to be the case with dungeons, which suffer from shoddy weapon drops that are strangely rare, on top of being of questionable quality. To that end, 0rganicMach1ne feels that dungeon loot should also be fully craftable, with support for loot focusing.
Destiny 2 has often used raids to push its most powerful weapons, making them the obviously satisfying reward for some of the game's most difficult and mechanically complex content. Dungeons, however, are sometimes equally complicated and potentially even more difficult, but their loot pools are not treated with the same apparent reverence. Some community members believe that this is because dungeon playtime drops off over the course of the few weeks following their release, which may have led Bungie to overlook them in lieu of raid content.
The problem is only exacerbated further as Destiny 2 adds new weapons and loot every season, which necessarily means that much of the old content needs to be left behind, including dungeon loot. Though the features that the community members want Bungie to add to dungeon content already exist, it's unclear why exactly the studio is not doing this in the first place.
Of course, it's unlikely that the community will receive an explanation of the problem anytime soon, as Bungie is reducing interactions with Destiny 2 players due to the devs not feeling safe while doing so. Bungie's developers have been the target of numerous cases of serious harassment, but the obvious issue now is that the community will be left in the dark more so than usual, making perceived problems with the game that much more serious.
Destiny 2 is currently available for PC, PS4, PS5, Xbox One, and Xbox Series X/S.
MORE: Future Destiny 2 Seasons Should Avoid One Season of the Deep Side Effect
#Destiny #Players #Raid #Feature #Added #Dungeons