2020 saw the release of MiHoYo's Genshin Impact, and within a mere two weeks, the title became the most successful new IP by a Chinese developer. As a "gacha-style" action RPG that borrows its genius combat from The Legend of Zelda: Breath of the Wild, it's no wonder why this PS4 and mobile crossover is so popular.
With tons of characters and secret areas to be unlocked and an intricate combat system that provides endless fun, Genshin Impact isn't a game that can be fully enjoyed in a short time. However, some truly committed players may have already built the teams they want and achieved everything that they feel the game has to offer. So, to any Genshin overachievers, here are some titles that will help the comedown and scratch the same itch, whether that itch is for a mobile gacha RPG or a sprawling open-world console adventure.
RELATED: Longest PS4 JRPGs (& How Long They Take To Beat)
Honkai: Star Rail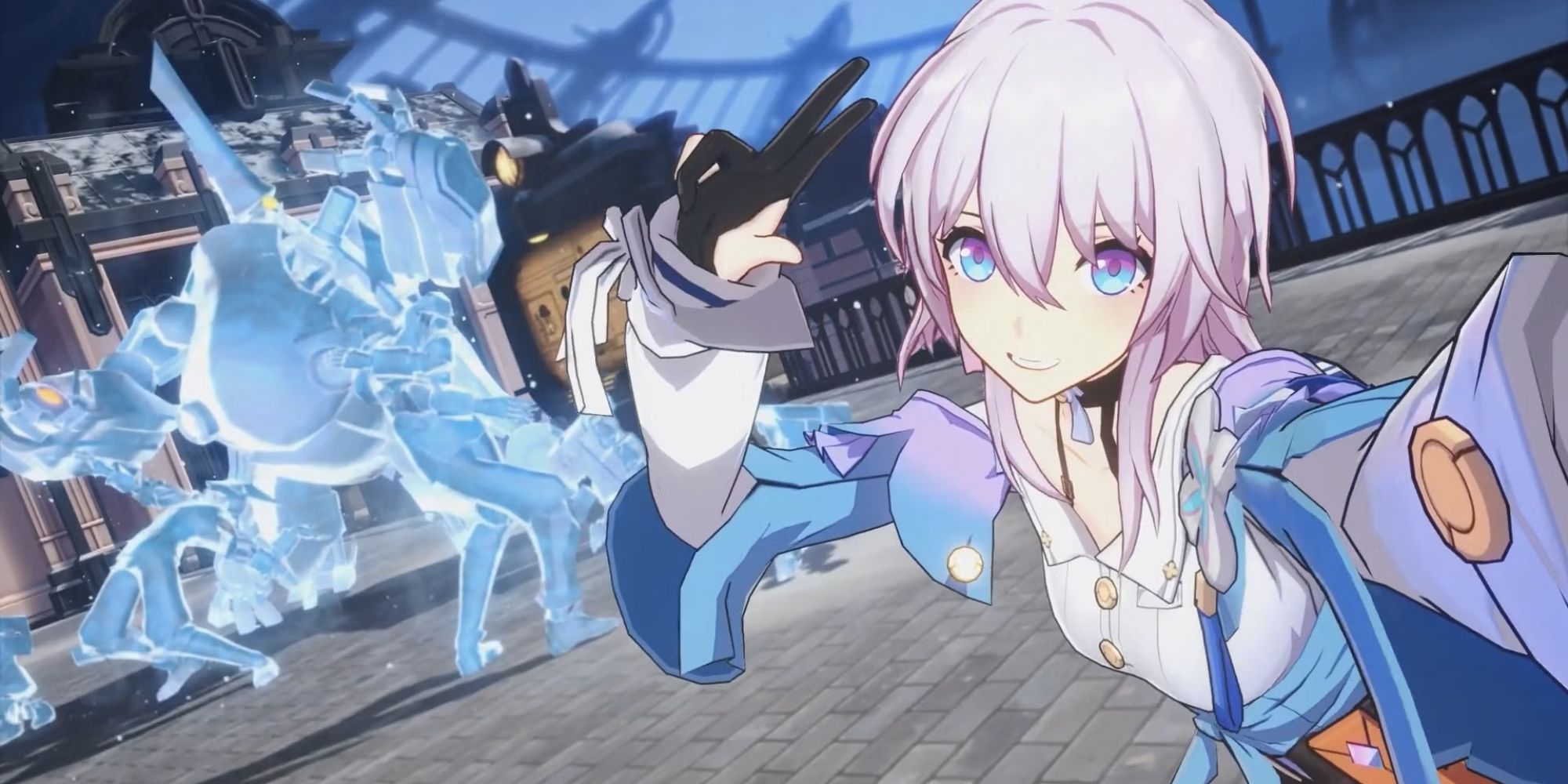 | | |
| --- | --- |
| Release Date | December 3, 2020 |
| Platforms | |
The uninitiated might be tempted to dismiss HoYoverse's new big free-to-play RPG as just sci-fi Genshin Impact, which would not be a terrible decision in and of itself; however, Honkai: Star Rail is very much its own thing, while nevertheless sharing a few common traits with the developer's popular gacha game. It is also a follow-up to Honkai Impact 3rd, which was the fourth game in the Honkai series. Star Rail is set up to be the first entry in the saga to fully blow up in the West in a way that might allow it to live alongside Genshin.
RELATED: Honkai Star Rail: Banner Schedule Guide
Released in April 2023, the game casts players as the Traveler, a being with a spaceship and a crew. Honkai: Star Rail's campaign is split across planets, each of which comes with a unique ecosystem, politics, missions, and enemies. At launch, players can visit two planets that are wildly different from each other, and together they provide a fair amount of initial content. Star Rail uses a dynamic turn-based combat system that is flashy and smooth, so while not real-time, battles are still a sight to behold.
Star Rail and Genshin Impact utilize essentially the same gacha system to unlock characters. The former emphasizes the importance of building a robust party that can adapt to different enemies depending on their vulnerabilities, so players will want to grind to increase their chances of unlocking characters.
Check It Out on HoYoverse's Site here!
Tower Of Fantasy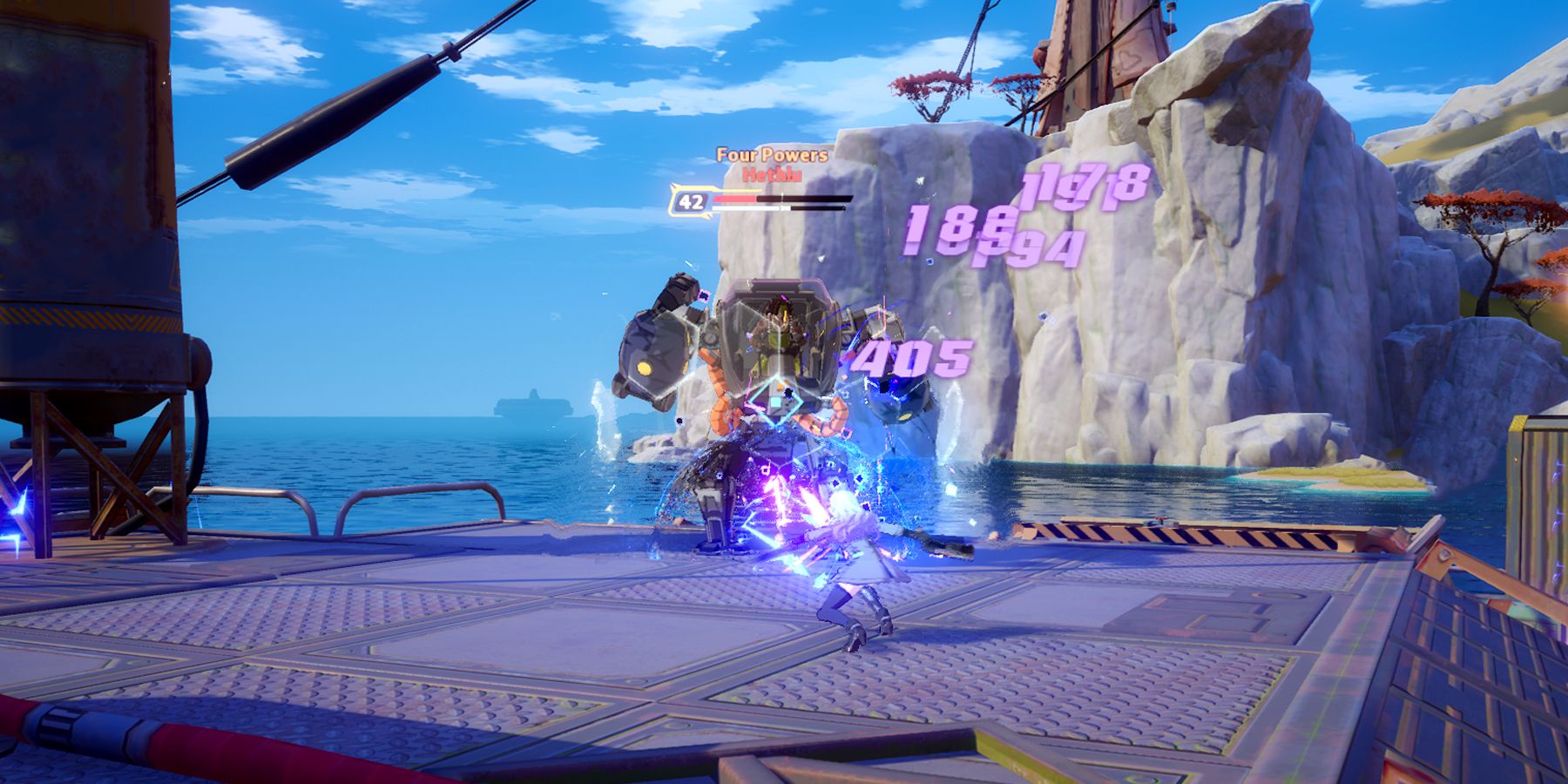 | | |
| --- | --- |
| Release Date | August 11, 2022 |
| Platforms | |
When Tower of Fantasy debuted, the free-to-play MMORPG naturally attracted comparisons to Genshin Impact. After all, they are both gacha-driven anime RPGs with hack and slash combat – a player would be forgiven for assuming they are essentially the same game. While certainly cut from a similar cloth, Tower of Fantasy does enough to differentiate itself from its more famous contemporary.
The sci-fi fantasy game allows players to create their own character, and they will then unlock new fighters called Simulacrum. The North American version currently has 15 playable characters, all of which have unique skills and preferences that set them apart. Rather than swapping between characters in combat, Tower of Fantasy focuses on weapons, allowing three items to be equipped at the same time. The combat system is flashy, fun, and accessible, while the open-world is lovely.
Check It Out on Steam here!
Eternal Return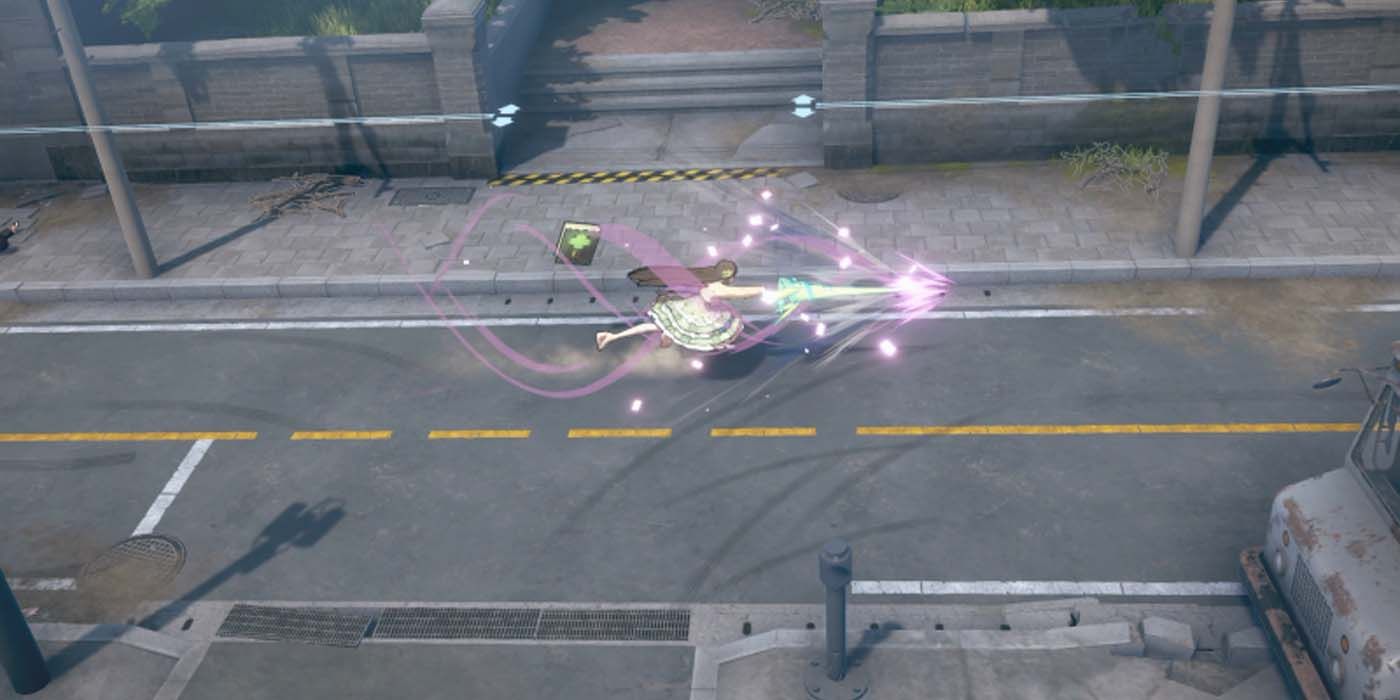 | | |
| --- | --- |
| Release Date | October 14, 2020 |
| Platforms | |
This release features combat and exploration that is a far cry from Genshin Impact's open-world action gameplay, but its Anime-styled characters should appeal to fans of miHoYo's now iconic title. Eternal Return is classified as a top-down Battle Royale with MOBA elements that sees players tossed into a large arena where they must collect items, craft weapons, and upgrade their abilities to help them fight foes. With tons of players to unlock, this free-to-play release will keep players entertained and engaged for hours as they unlock new heroes with their own special skills, abilities, and craftable items.
Immortals Fenyx Rising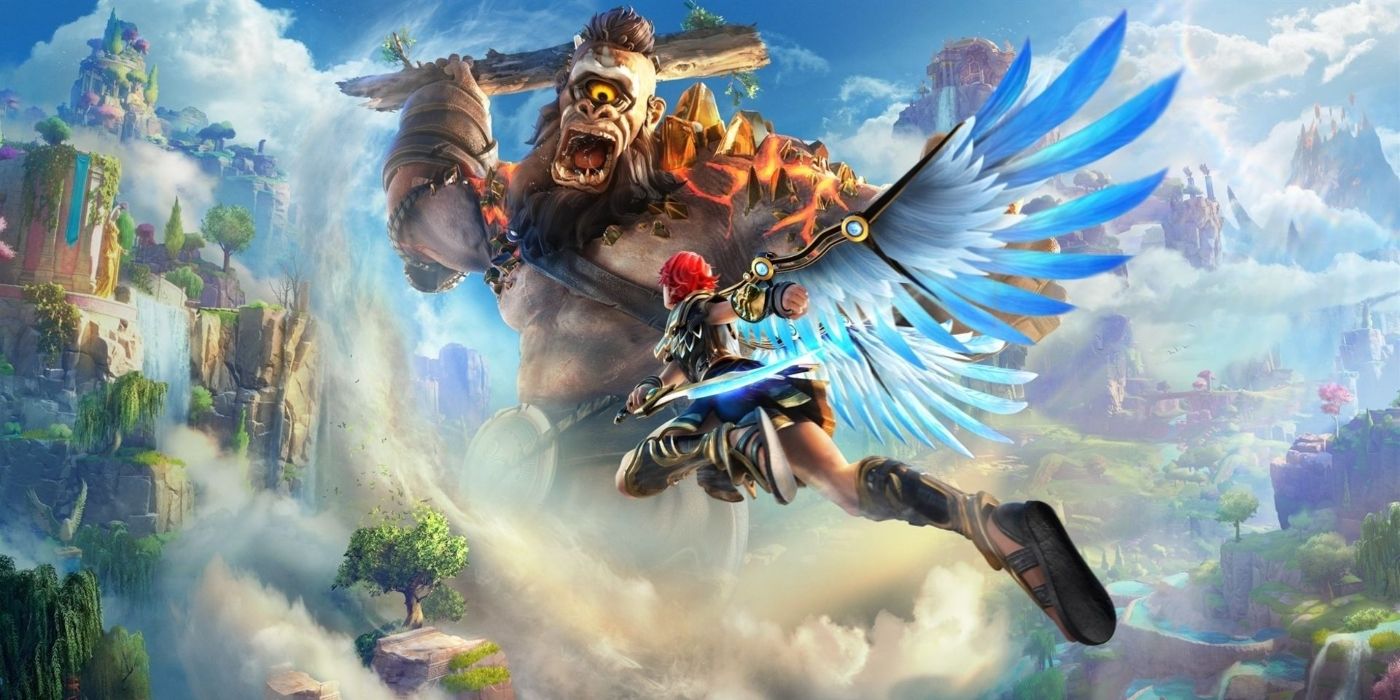 Release Date

December 3, 2020

Platforms

PS5
PS4
Xbox Series X/S
Xbox One
Nintendo Switch
Google Stadia
PC
Just like Genshin Impact, Immortals Fenyx Rising was also compared heavily to Breath of the Wild when it was announced for the first time. The similarities are certainly evident, but that should be no excuse to write off this stellar title.
Just like Genshin Impact, Immortals Fenyx Rising also deserves props for taking all these inspirations from Nintendo's seminal open-world title and applying it in a manner that is unique for the title itself. It makes for a fun experience that doesn't overstay its welcome either.
Get it on Amazon here!
Phantasy Star Online 2: New Genesis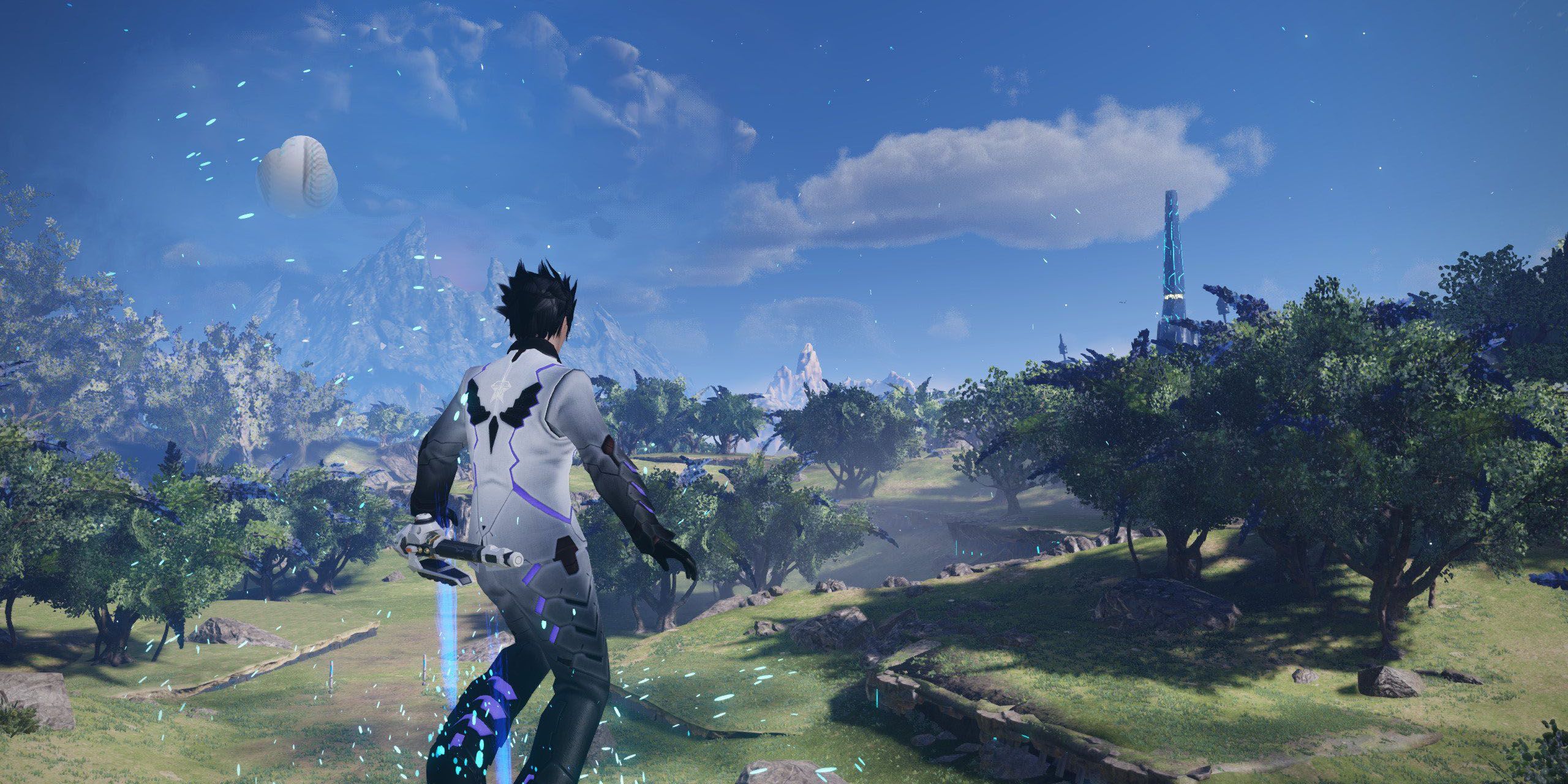 Release Date

June 9, 2021

Platforms

PS4
Xbox Series X/S
Xbox One
Nintendo Switch
PC
A free-to-play RPG, New Genesis is the updated version of 2012's Phantasy Star Online 2, a game that was originally released only in Japan. Similar to Genshin Impact, New Genesis is constantly evolving as a project, but the game has rock-solid fundamentals and does not lack content. Although both titles take inspiration from anime, PSO2's visual style has a tinge of realism to it as it leans heavily into sci-fi rather than pure fantasy territory.
The combat system is fast, satisfying, and diverse. Players can pick from a range of classes that all feel unique. While multiple playable characters are not an option, there are plenty of unique weapon types and play styles. A post-launch update also made it possible for classes to use different weapons, enhancing the game's longevity.
Check It Out on Steam here!
Final Fantasy 14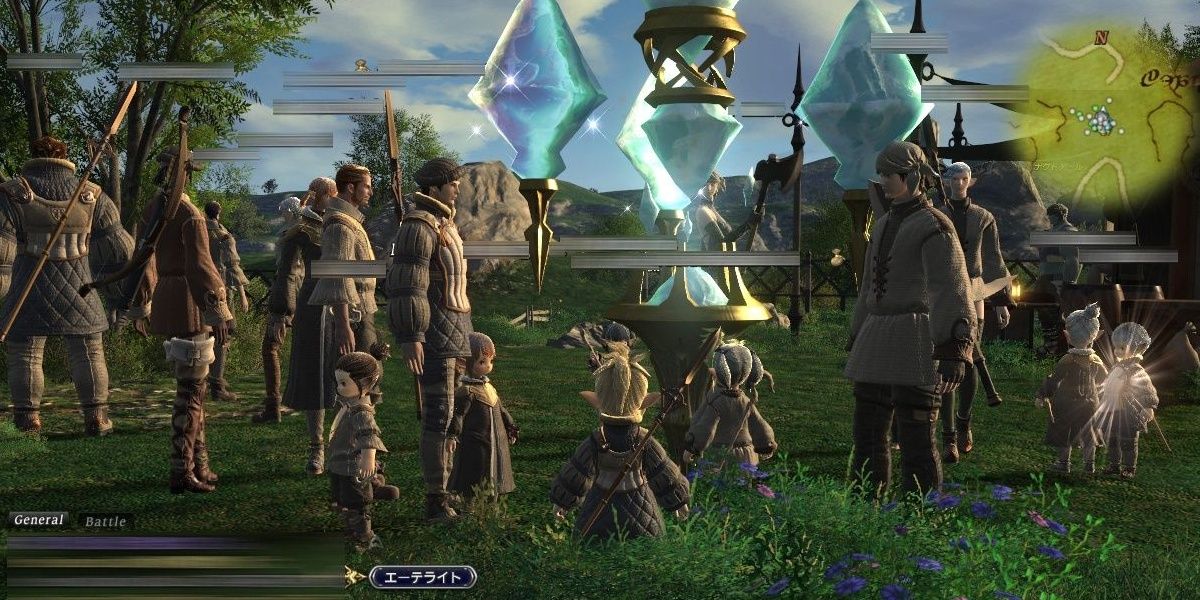 | | |
| --- | --- |
| Release Date | August 27, 2013 |
| Platforms | |
This MMORPG started out on the wrong foot before revamping its approach and cementing itself as one of the greatest games in the franchise. An amazing and unheard-of turnaround, Final Fantasy 14 is a game that should be tried out by any fan of either multiplayer games or JRPGs.
The latest expansion, Shadowbringers, is an excellent addition to the lore of this game that ends up taking the quality of this title to a whole new level.
Check It Out on Steam here!
Ni No Kuni 2: Revenant Kingdom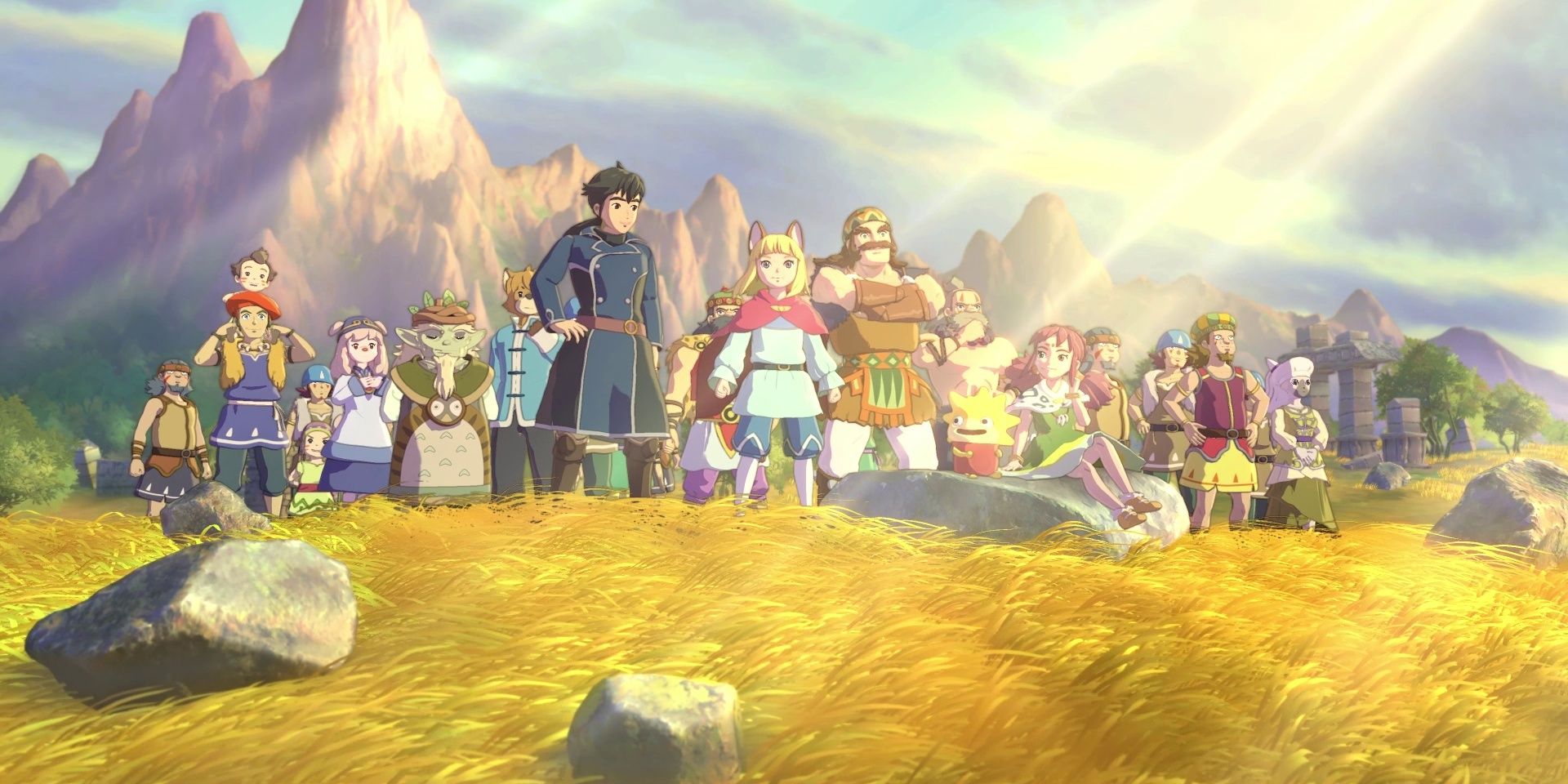 | | |
| --- | --- |
| Release Date | March 23, 2018 |
| Platforms | |
Ni No Kuni is a series that deserves all the praise it gets as a charming and entertaining JRPG that will keep fans entertained for hours on end.
The sequel to Wrath of the White Witch ended up improving on pretty much everything in the first game, making Ni No Kuni 2: Revenant Kingdom an amazing experience that no fan of JRPGs should miss out on in the slightest. Its real-time combat should be especially enjoyable for fans of Genshin Impact.
Get the Switch version on Amazon here!
Soulworker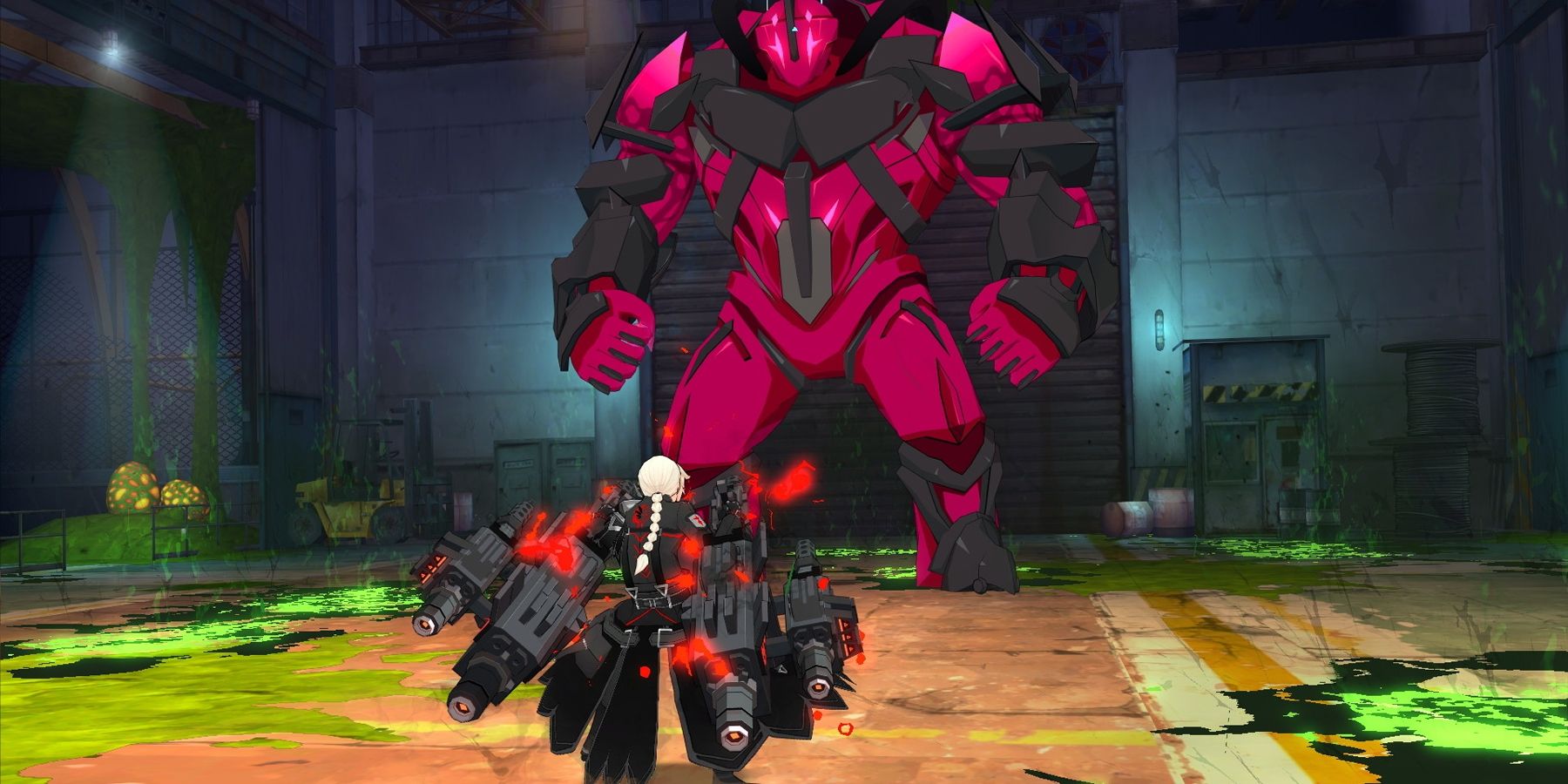 | | |
| --- | --- |
| Release Date | October 2, 2020 |
| Platform | PC |
Soulworker strikes a very different rhythm from Genshin Impact. For one, the MMO does not have an open-world; instead, players visit hub areas to accept quests that will lead them to dungeons. Basically, this is an anime dungeon crawler with RPG elements. While there is a story, Soulworker does not devote too much time or attention to it, opting to prioritize combat in its place.
Luckily, Soulworker's gameplay is fantastic, arguably among the most enjoyable in the anime MMO genre. Each playable character (and, by extension, class) is a joy to control, and battles are fast-paced, fluid, and visually gratifying. In terms of free-to-play restrictions, this game is quite forgiven nowadays, and players should be able to experience most of what Soulworker has to offer without needing to drop cash.
Check It Out on Steam here!
Star Ocean: The Divine Force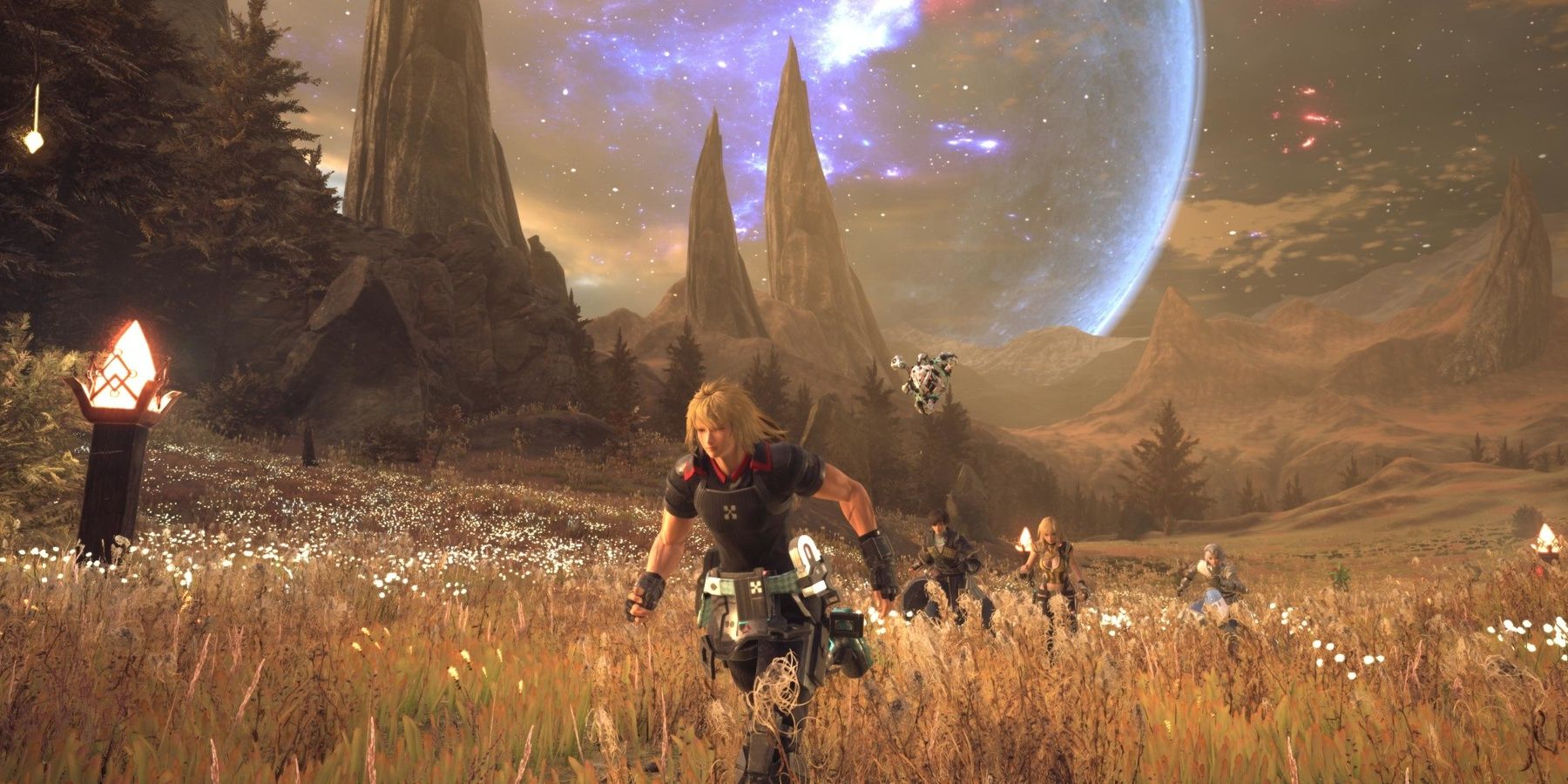 Release Date

October 27, 2022

Platforms

PS5
PS4
Xbox Series X/S
Xbox One
PC
Star Ocean is a storied RPG series, albeit one that has struggled somewhat over the last decade. 2016's Integrity and Faithlessness is generally regarded as one of the franchise's lowest points, and while its successor is by no means perfect, The Divine Force is a notable step in the right direction. As its name suggests, tri-Ace's license focuses on sci-fi adventures, and the games all utilize real-time combat systems.
Unlike Genshin Impact's more traditional hack and slash formula, Star Ocean allows players to map abilities and skills into three combo chains which can then be executed in battle. Although initially shallow, the gameplay expands significantly as players unlock new skills through a robust progression system. The Divine Force is not an open-world game by any stretch of the imagination, but the campaign generally consists of large open-ish areas that have a fantasy aesthetic to them.
Get it on Amazon here!
Dragon Quest 11: Echoes Of An Elusive Age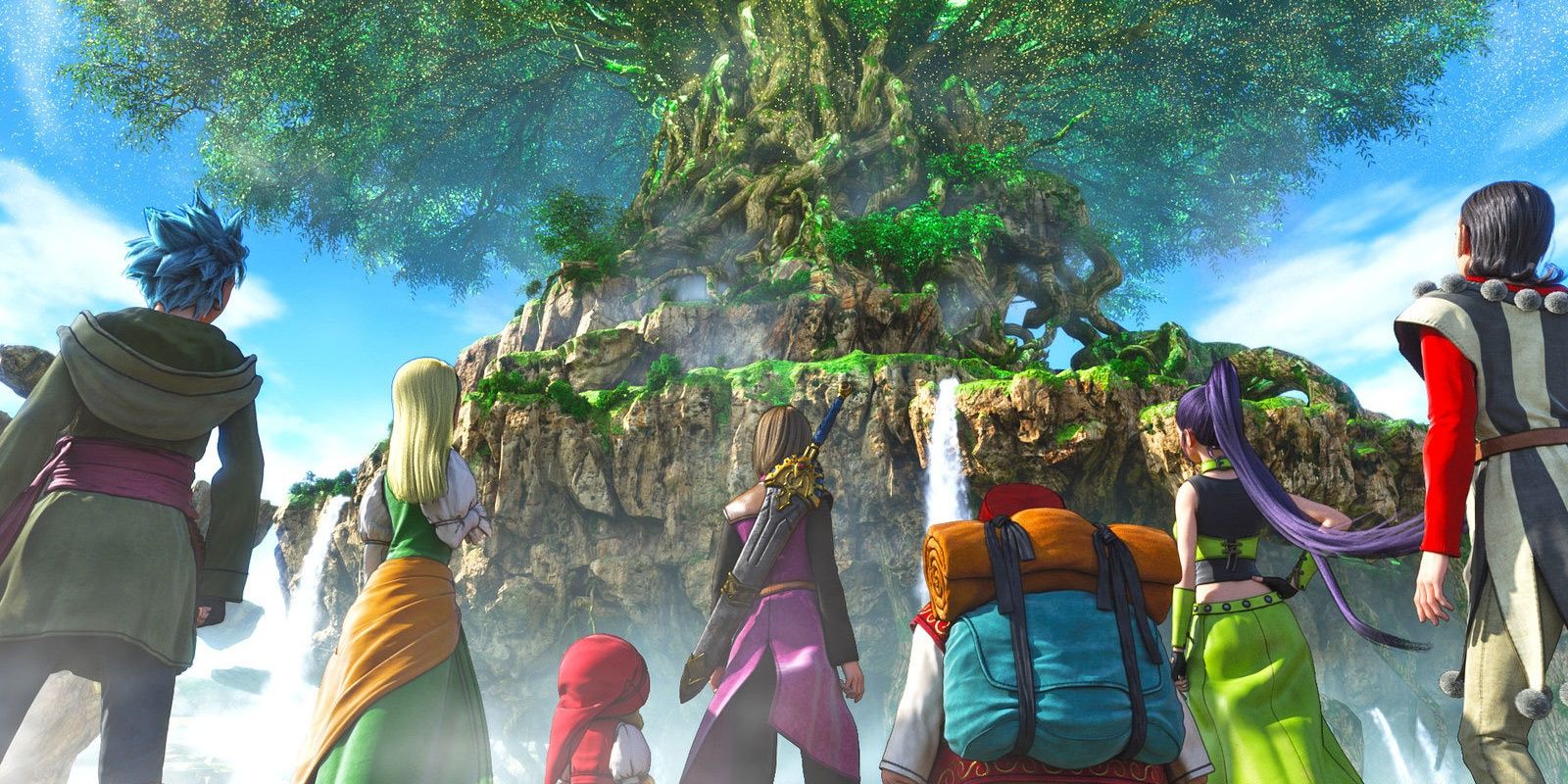 Release Date

July 29, 2017

Platforms

PS4
Xbox One
Nintendo Switch
Nintendo 3DS
Google Stadia
PC
It would be impossible to talk about JRPGs without mentioning the legendary Dragon Quest series. While the popularity of this IP in the west might've been muted for the longest time, Dragon Quest 11: Echoes Of An Elusive Age ended up altering this notion to quite an extent.
RELATED: Things You Didn't Know You Could Do In Dragon Quest 11 S
All of a sudden, the Dragon Quest series leaped into the mainstream as one of the greatest franchises around. Echoes Of An Elusive Age features a lovable cast of characters and some truly enjoyable combat that turns the game into an incredibly entertaining romp from start to end.
Get it on Amazon here!
Ys 8: Lacrimosa Of Dana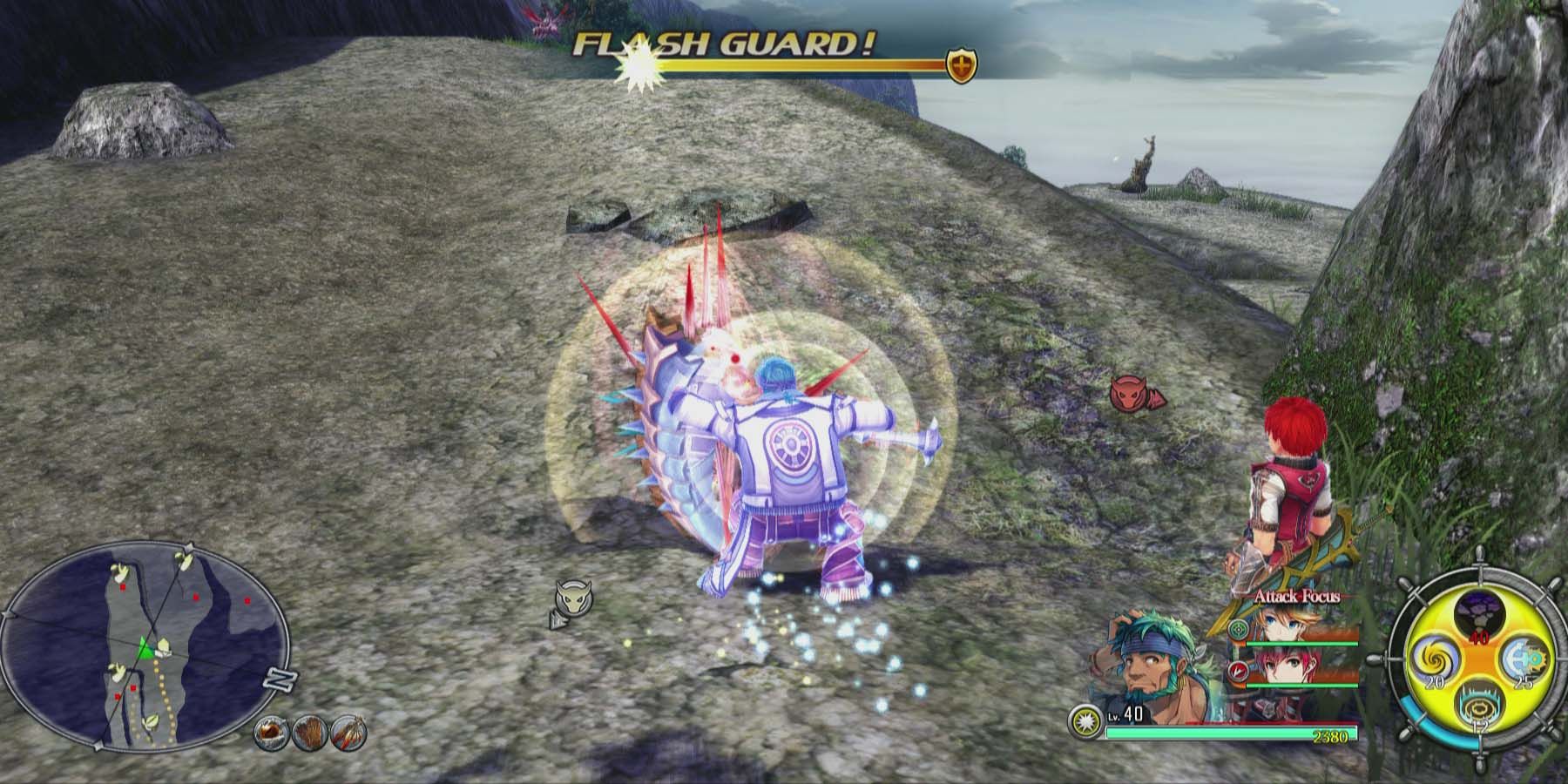 Release Date

September 12, 2017

Platforms

PS4
PS Vita
Nintendo Switch
Google Stadia
PC
Even if the studio's games have not experienced the same level of commercial success as Final Fantasy or Dragon Quest in the West, Nihon Falcom has been steadily crafting some of the best action RPGs of the last couple of decades. While not the most recent entry in the franchise, Ys 8: Lacrimosa of Dana is the best pick for Genshin Impact fans or anyone remotely interested in hack and slash JRPGs.
The game delivers fantastic fast-paced combat, a party system that allows characters to be swapped on the fly, and takes place on a large fantasy-themed island shrouded in mystery. Each playable character has their own style, skills, strengths, and weaknesses, and they come together to craft a battle system that is simultaneously accessible and deep.
Get the Switch version on Amazon here!
Persona 5 Strikers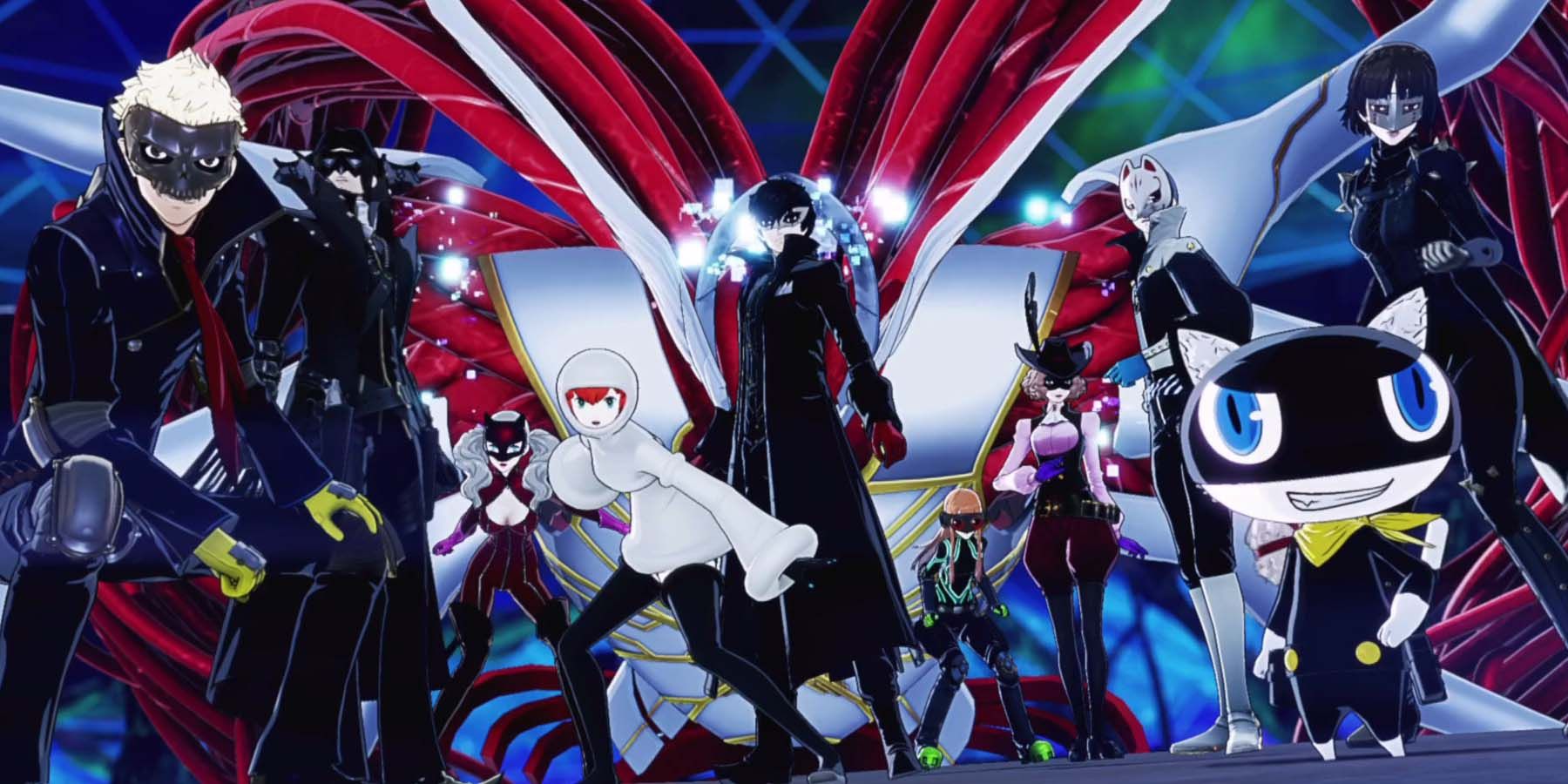 | | |
| --- | --- |
| Release Date | February 23, 2021 |
| Platforms | |
Persona 5 Royal is probably the best JRPG on the PS4, and Genshin Impact fans looking for a game with unforgettable characters and a strong story should push Atlus' game to the top of their wishlist. That said, P5R uses a turn-based combat system that is a huge departure from MiHoYo's free-to-play game, so it is important to go in with that knowledge.
While overall a weaker game than its predecessor, Persona 5 Strikers' hack and slash combat is more in-line with Genshin Impact's battle system, albeit more streamlined. Taking a page from Dynasty Warriors playbook, Strikers pits the Phantom Thieves against armies of enemies, most of which can be annihilated with a few quick slashes. Allowing four active party members at a time, players can freely swap between the characters in battle, and they all have their unique strengths and weaknesses. Unlike most Warriors games, Strikers is still an RPG.
Get it on Amazon here!
Tales Of Arise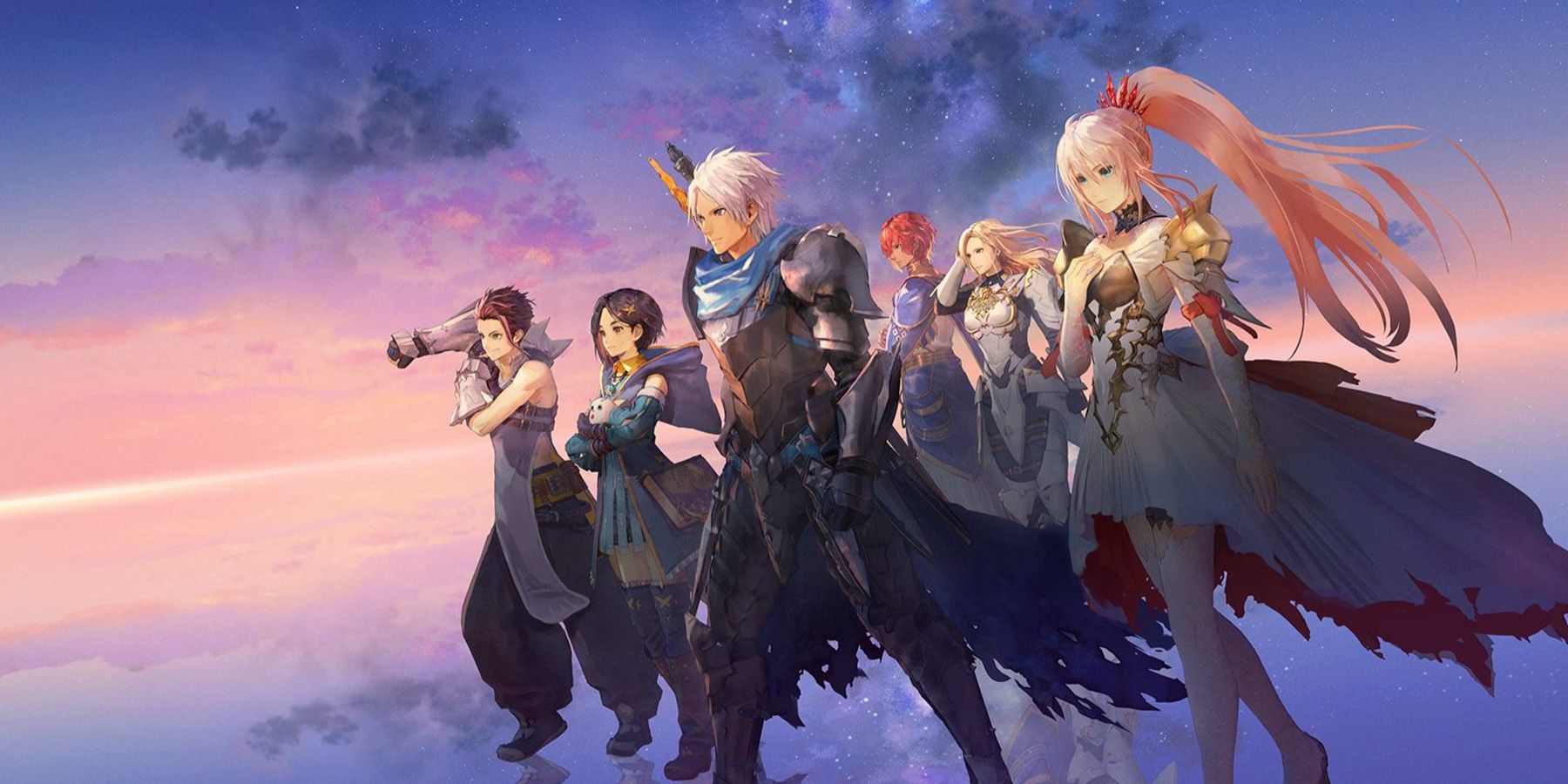 Release Date

September 10, 2021

Platforms

PS5
PS4
Xbox Series X/S
Xbox One
PC
Bandai Namco's Tales franchise has been a reliable source of above-average action JRPGs since the 1990s, and Tales of Arise stands alongside Symphonia and Vesperia as some of the license's best work. While it does not include a gacha feature, Tales of Arise should satisfy Genshin Impact players looking for story-driven RPGs with frantic and varied combat.
RELATED: Awesome Things You Didn't Know You Could Do In Tales of Arise
Once Tales of Arise's party members are all unlocked and start to accumulate Artes, players will find themselves spoiled for choice in how they set up their team. The game's story is also gripping and tackles mature themes in a satisfying and intelligent way. While Tales of Arise takes its narrative very seriously, the campaign knows when to slow things down for a lighthearted bout of banter.
Get the PS5 version on Amazon here!
Hyper Light Drifter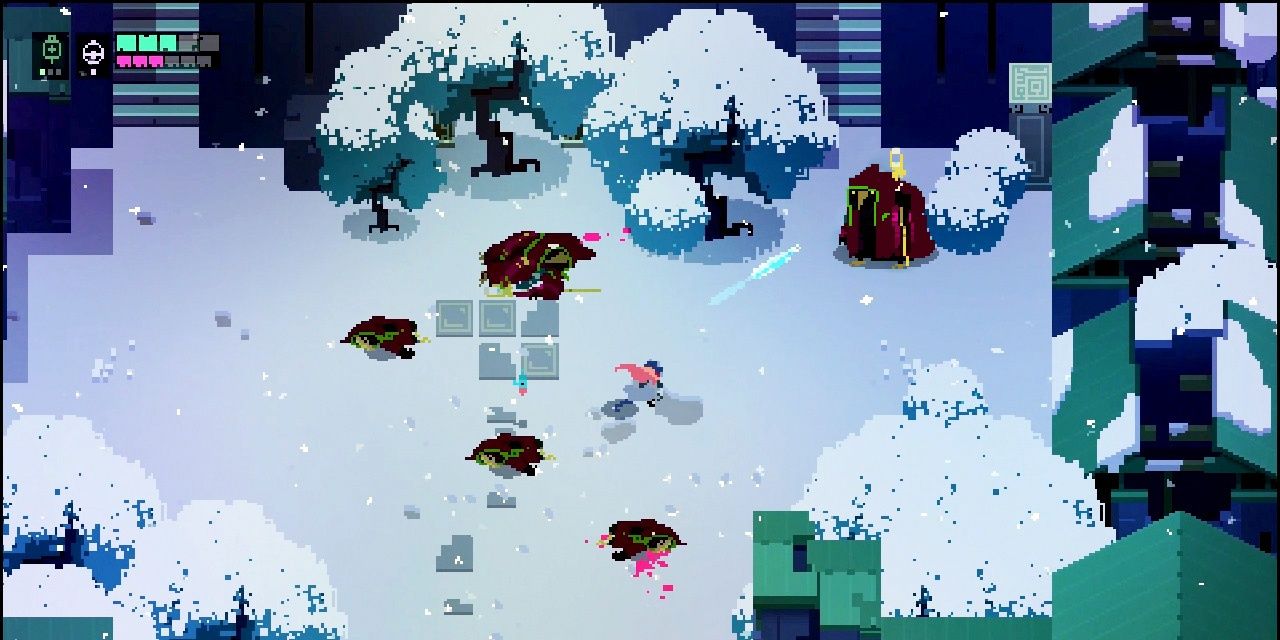 Release Date

March 31, 2016

Platforms

PS4
Xbox One
Nintendo Switch
PC
Mobile
A top-down hack and slash adventure with tons of 2d carnage, Heart Machine's Hyper Light Drifter is a great follow-up to any third-person action game. It may be light on RPG elements, but it provides a truly challenging experience in a world that feels completely unique.
And what makes this title singular is the way it handles storytelling. The story is presented in a very Souls-like manner, with a lot of inferred lore, backstory, and mythology sprinkled throughout hidden pockets in the world. If players really want to learn the aching history of the game, they have to be diligent in finding hidden hallways tucked at the edge of the screen. It's not a prerequisite to enjoy the game, but it's a beautiful example of alternative in-game tale-spinning.
Check It Out on Steam here!
Kingdom Hearts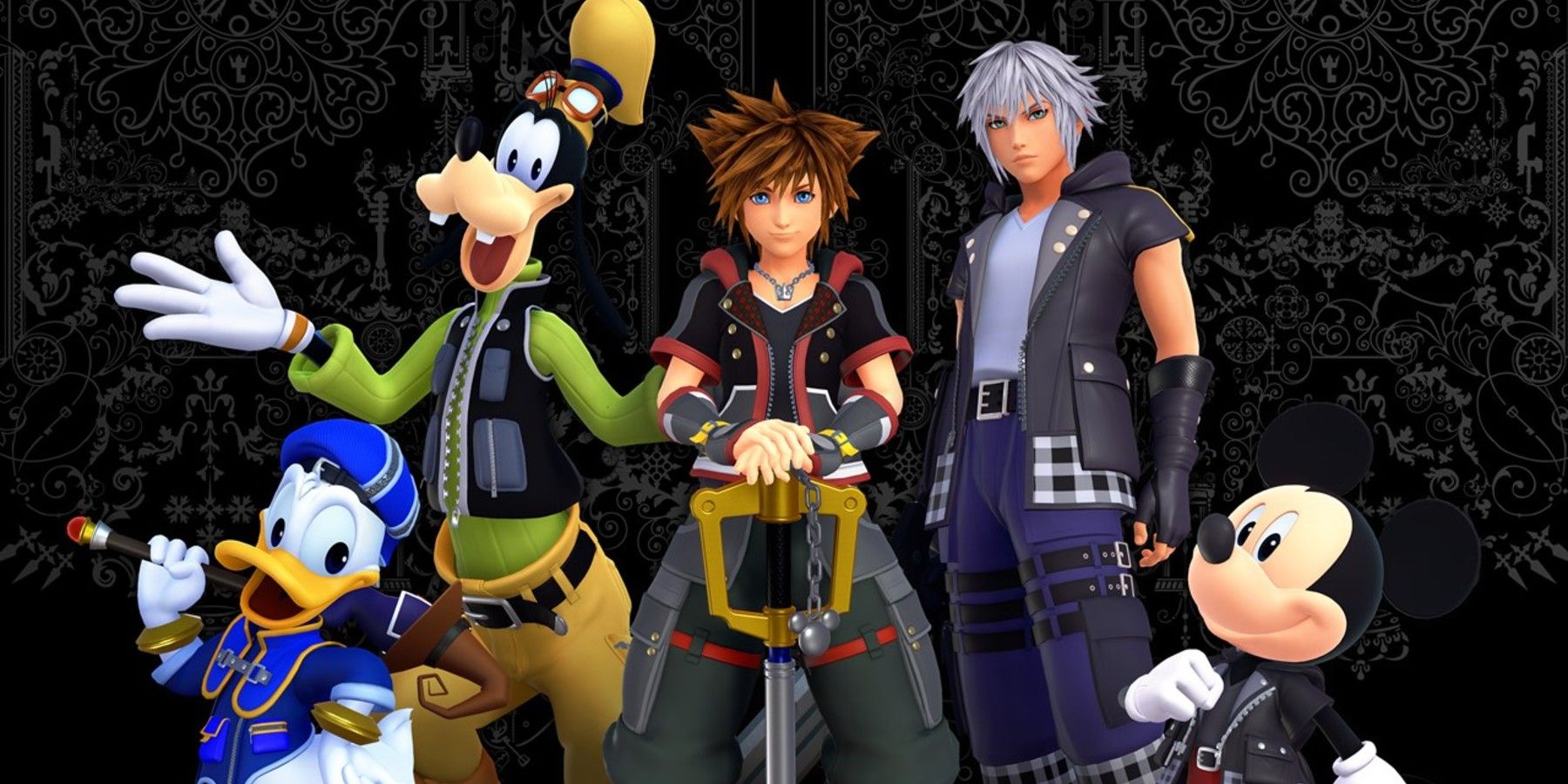 Release Date

January 29, 2019

Platforms

Kingdom Hearts 1.5 + 2.5 Remix & Kingdom Hearts 3

PS4
Xbox One
Nintendo Switch (Cloud Streaming)
PC
Kingdom Hearts blends Square Enix with Disney, a match that is just as absurd in practice as it sounds on paper. Debuting in 2002, this story follows Sora, Donald, and Goofy as they hack and slash their way through various recognizable Disney worlds, defeating all sorts of classic animated villains alongside enemies created specifically for these games.
RELATED: Kingdom Hearts: Most Impractical Keyblades
Following the first entry in the series, Kingdom Hearts' plot gets notoriously convoluted, to the point that it has become something of a joke. However, the franchise delivers consistently great gameplay that is usually fast-paced, stylish, and even complex. Genshin Impact fans searching for another action-driven fantasy RPG could have their next few months sorted if they decide to jump into Kingdom Hearts.
Get Kingdom Hearts All-in-One Package on Amazon here!
Scarlet Nexus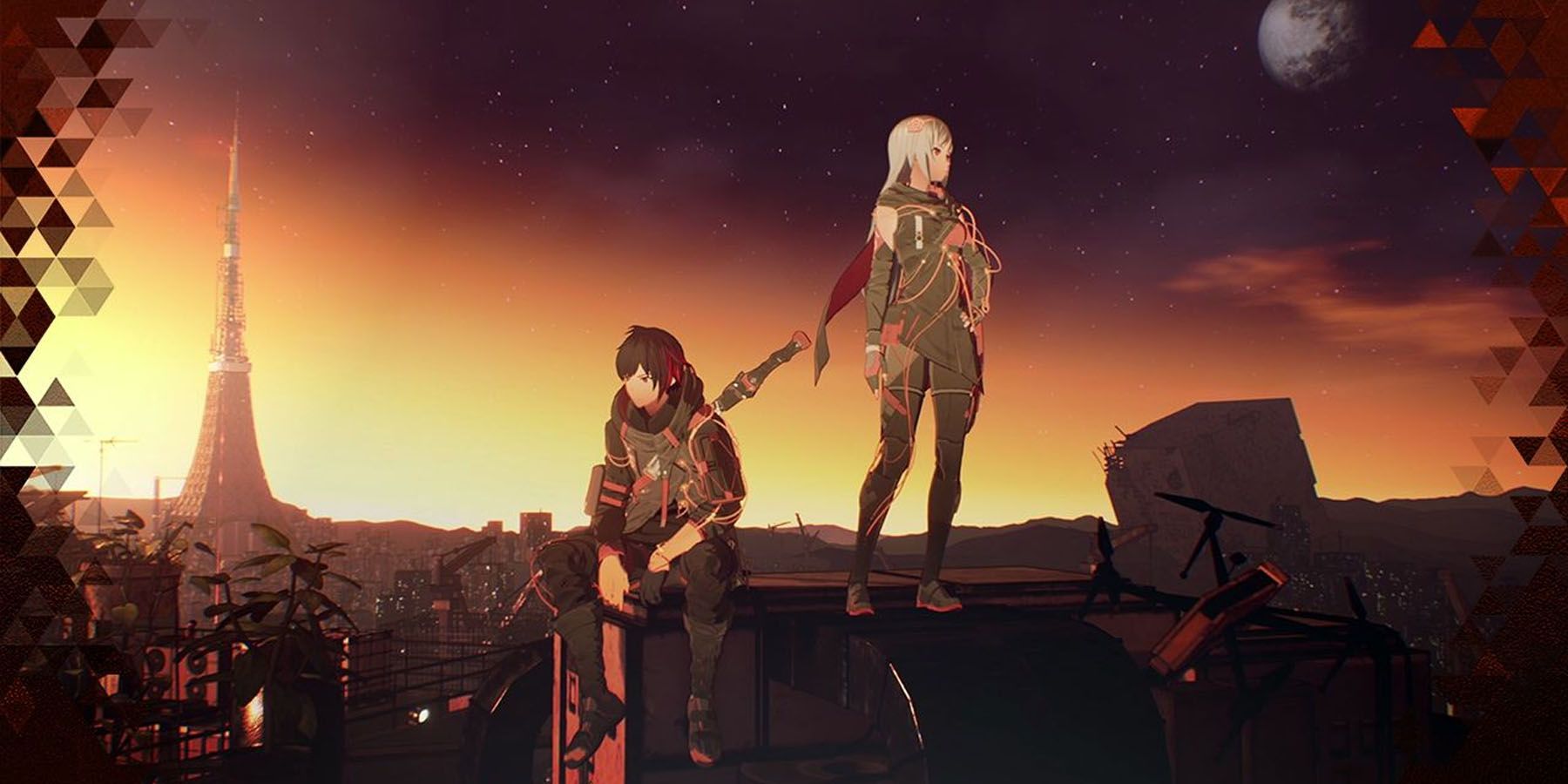 Release Date

June 25, 2021

Platforms

PS5
PS4
Xbox Series X/S
Xbox One
PC
2021 was a great year for action JRPGs, and Bandai Namco's Scarlet Nexus was among its most pleasant surprises. A new IP, this game delivers on nearly every front: combat, world-building, characters, and depth. Set in a futuristic world where people have special powers that they use to fight threats known as Others, Scarlet Nexus' sci-fi aesthetic is a considerable departure from Genshin Impact's fantasy inspiration, but both series do an admirable job of fleshing out their universes.
RELATED: Action JRPGs To Play If You Loved Scarlet Nexus
While there isn't the option to swap between characters, Scarlet Nexus places a heavy emphasis on team synergy since its dual protagonists (who have separate campaigns) are accompanied into battle by other fighters with unique abilities and attacks. The game's battle system is fast-paced and challenging, and it develops nicely as the story progresses; Genshin Impact fans should enjoy it.
Get it on Amazon here!
Asterigos: Curse Of The Stars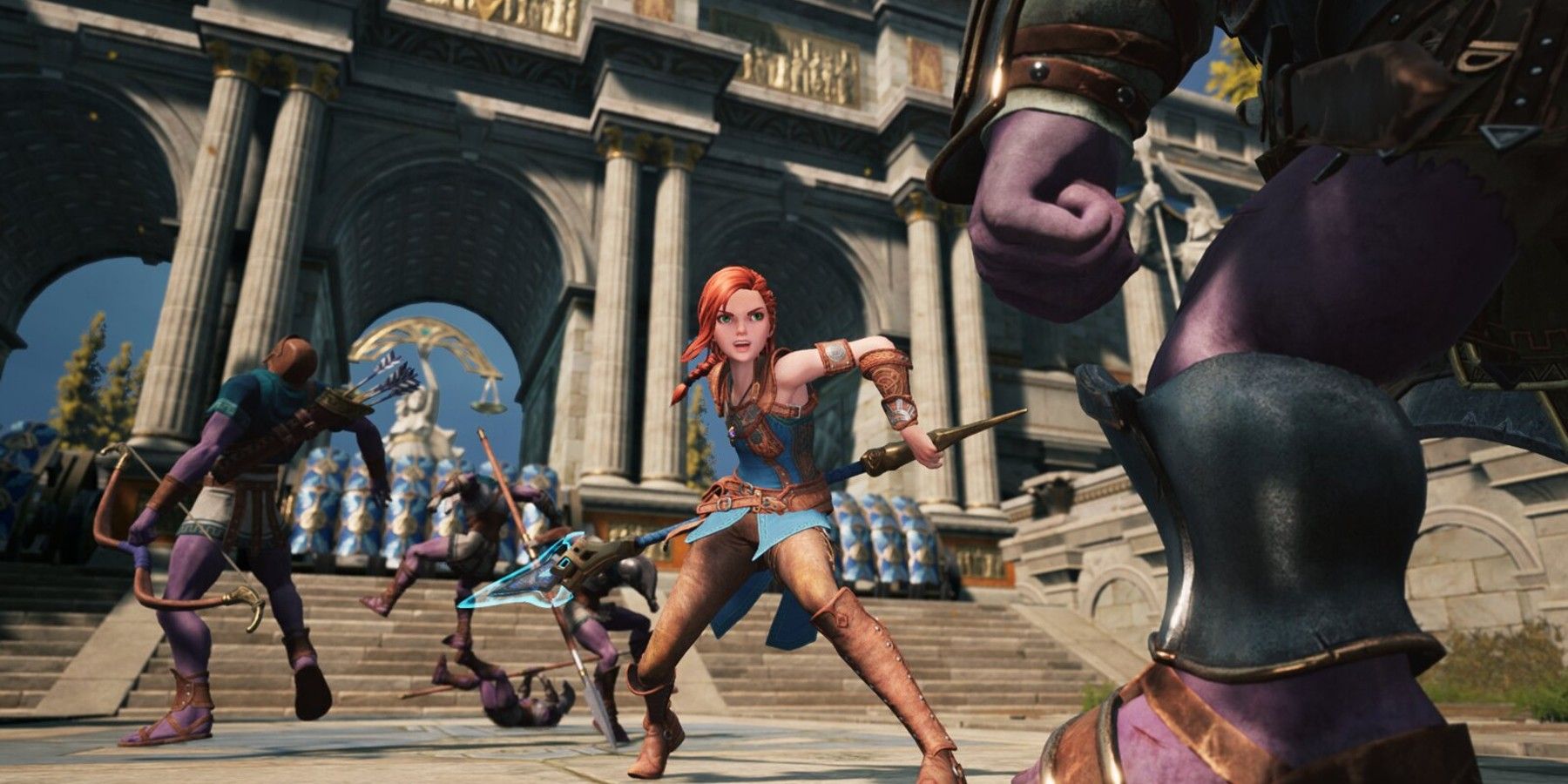 Release Date

September 6, 2022

Platforms

PS5
PS4
Xbox Series X/S
Xbox One
PC
In general, Asterigos is not extremely similar to Genshin Impact. The former does not have an anime aesthetic or an open-world, even if its map allows for a degree of exploration. The game's combat and level design are closer to Souls-likes than miHoYo's free-to-play title, and while hardly as difficult as FromSoftware's releases, Asterigos packs a significant punch at times.
So far, this Western action-adventure game might seem like a poor fit for Genshin fans, but Asterigos' weapon system holds a few similarities with the latter. Rather than a party system, the protagonist has access to all weapon classes simultaneously, and they can swap between two styles in the middle of battle. This system encourages experimentation with load-outs as different weapons can be better fits for certain enemies.
Get it on Steam here!
Onmyoji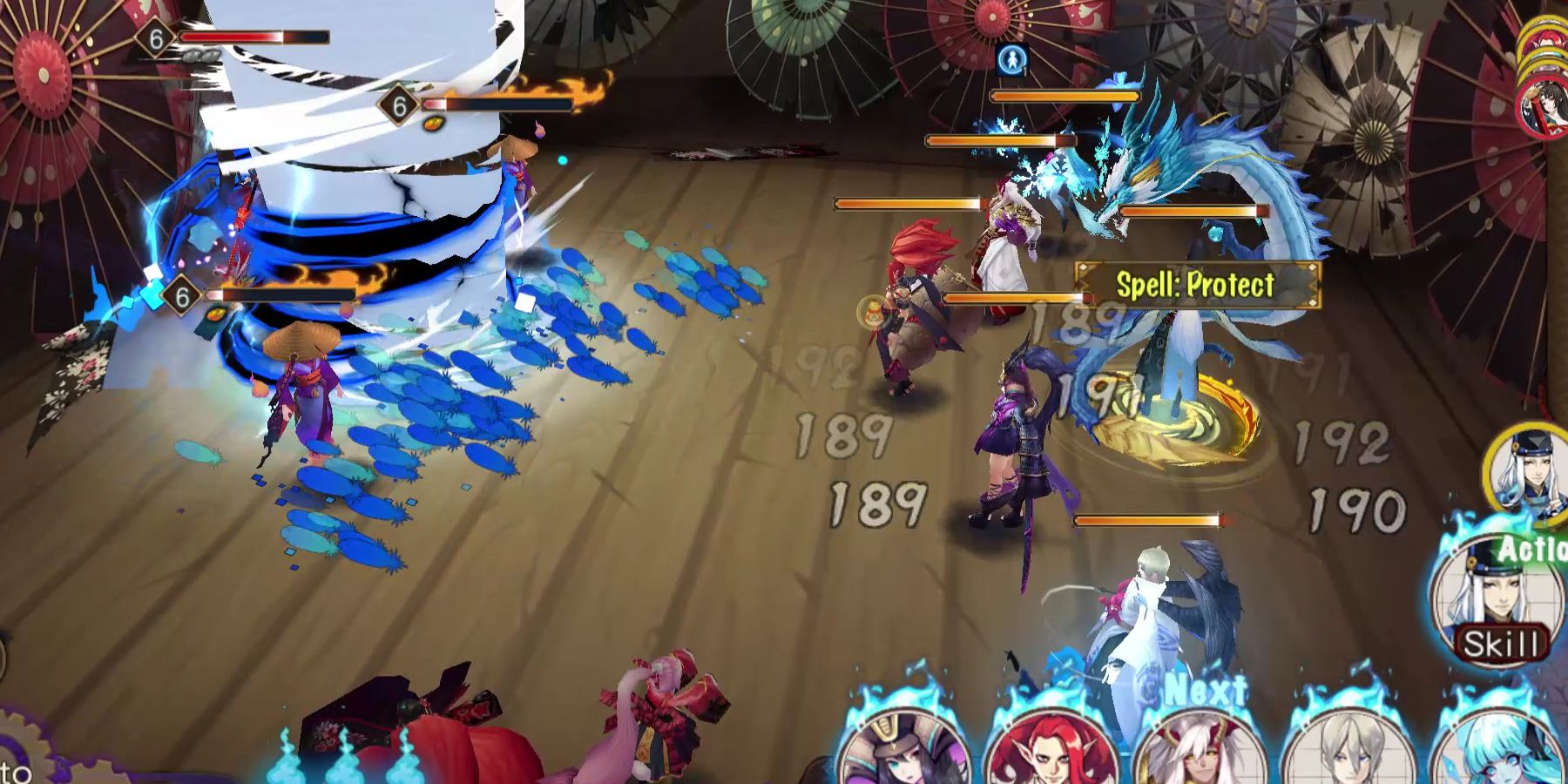 | | |
| --- | --- |
| Release Date | April 18, 2020 |
| Platforms | |
Onmyoji, the franchise, has a MOBA, card game, and turn-based RPG under its belt. All three titles are free-to-play and have their positives, although the card game is generally considered to be the worst of the trilogy. Onmyoji Arena is a decent enough mobile MOBA that could be a fun alternative to some of the genre's biggest names, but it is unlikely to provide much excitement for Genshin Impact fans. However, the same cannot be said for the RPG.
Onmyoji casts players as a shikigami who can summon spirits to engage in turn-based combat. The game utilizes a gacha system to unlock new characters, although some fighters become available by playing the episodic campaign. Players can build a team of five, and the battle system is flashy and reasonably strategic. Although not an exploration-focused game like Genshin, Onmyoji does a solid job of fleshing out its world through its satisfying story.
Get it on Steam here!
Bleach: Brave Souls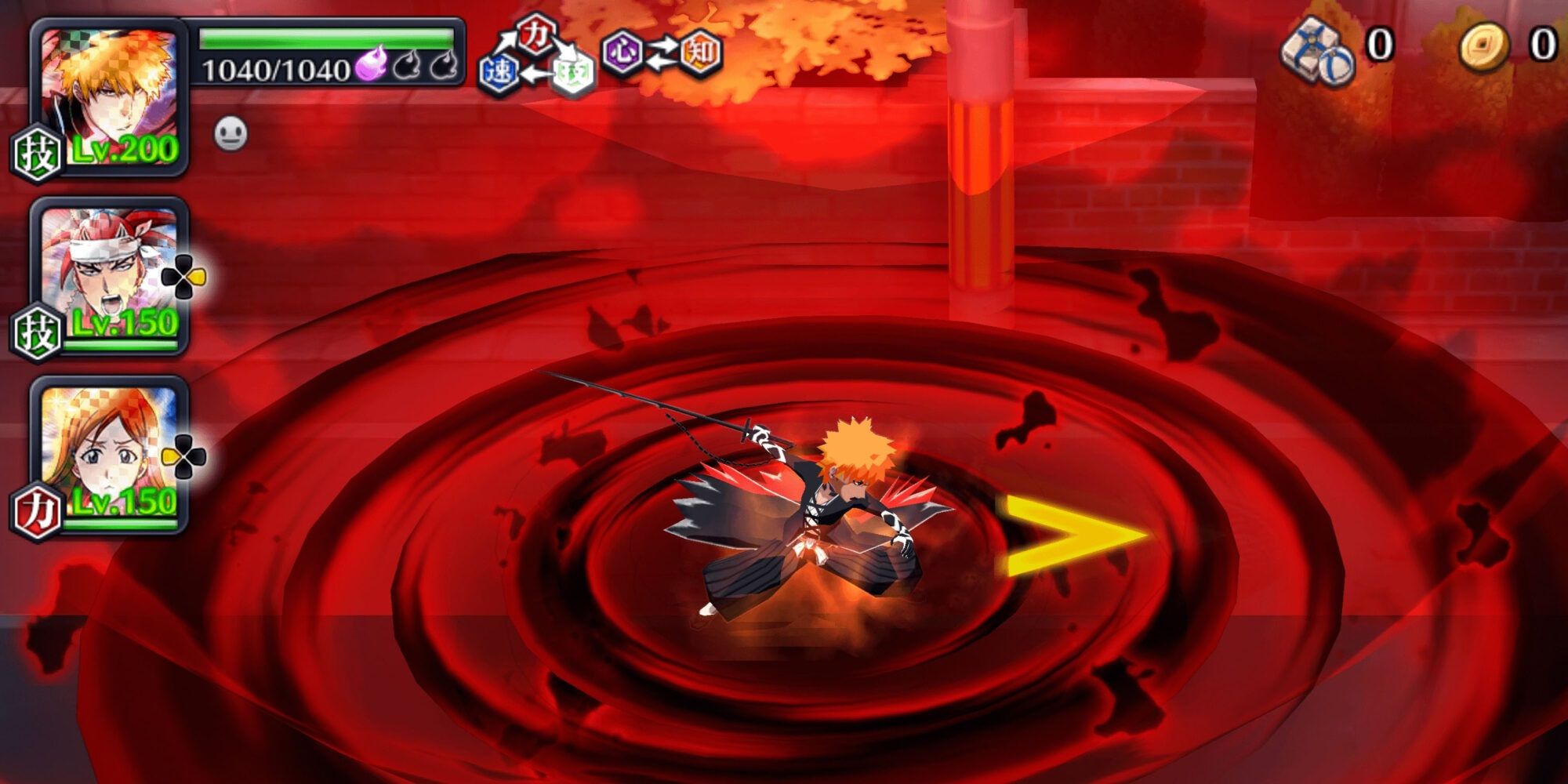 | | |
| --- | --- |
| Release Date | January 13, 2016 |
| Platforms | |
Unlike Dragon Ball, Naruto, or One Piece, Bleach games are in relatively short supply, particularly in Western nations. Consequently, describing Brave Souls as one of the best Bleach games might seem like faint praise, but it is generally a respectable adaptation of the source material. As an action RPG, Brave Souls has quick and stylish combat that fits the overall franchise. Graphically, the game certainly looks like a mid-2010s mobile project, but it has its charm as well.
RELATED: Bleach Brave Souls: Best 5-Star Characters
Like Genshin Impact, Bleach: Brave Souls utilizes a gacha system to unlock most characters, and it is possible to pull duplicates. Unfortunately, this mechanic can get frustrating after a while, but the core gameplay is entertaining enough to pick up the slack. That said, this title will likely not keep someone's attention if they are not already fans of Tite Kubo's manga.
Get it on Steam here!
Trials Of Mana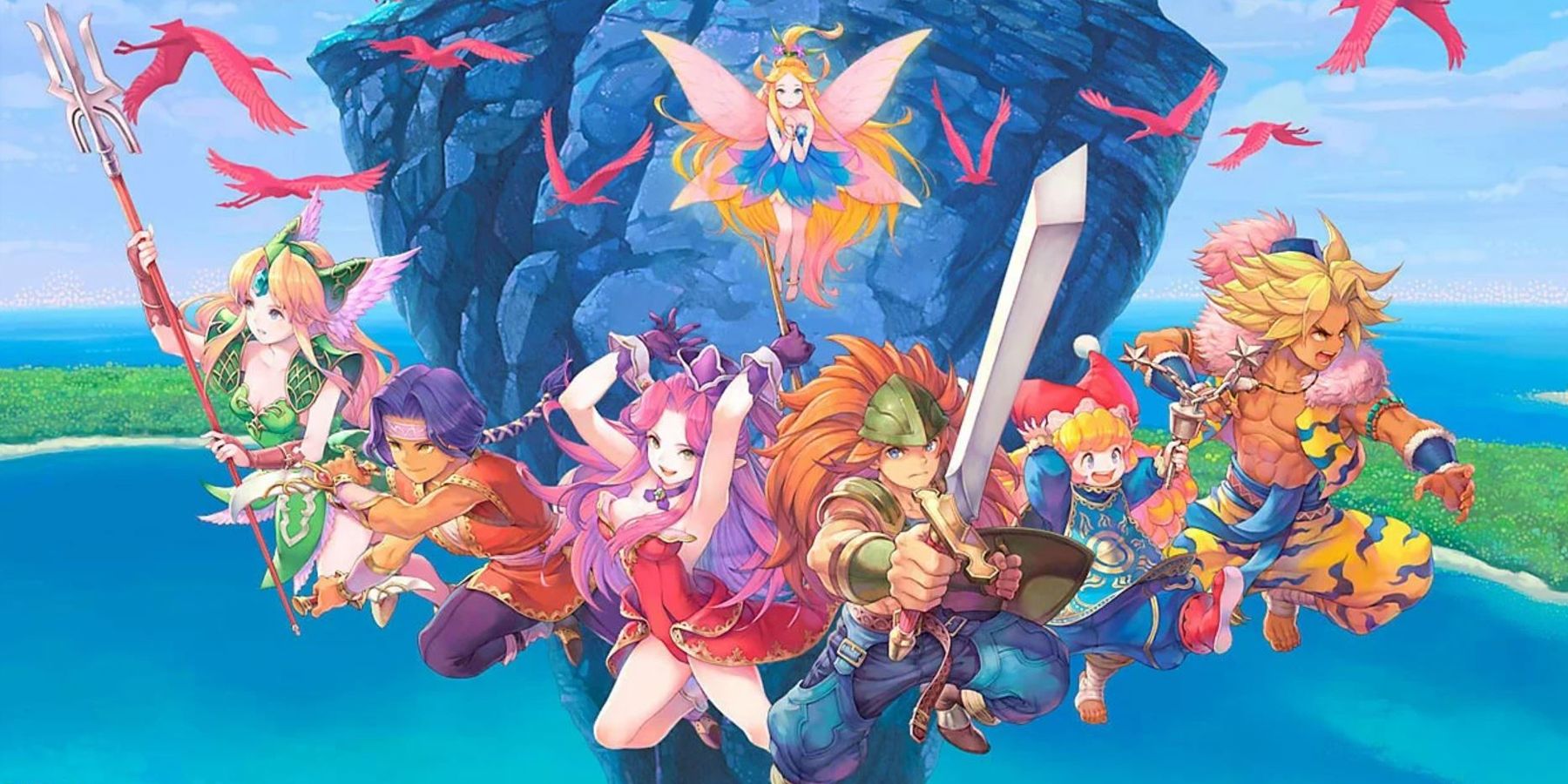 | | |
| --- | --- |
| Release Date | April 24, 2020 |
| Platforms | |
1995's Trials of Mana had to wait until 2019 to make its way to Western nations, and a year later, Square Enix published a 3D remake. Despite the modernized visuals, the 2020 version is still ultimately the same game as its predecessor, with the combat and story largely following the same concepts. Naturally, some of these elements are expanded upon; for example, new skills can now be unlocked by leveling up and Chain Abilities have been added.
Fundamentally, Trials of Mana is an action JRPG with six protagonists, although each playthrough only includes three characters. The battle system is quite similar to Genshin Impact, including the ability to swap between characters with a click of a button. Although the campaign is quite linear during its first half, Trials of Mana opens up quite a bit after that point, allowing players to tackle a few bosses in any order they want.
Get it on Amazon here!
Marvel Strike Force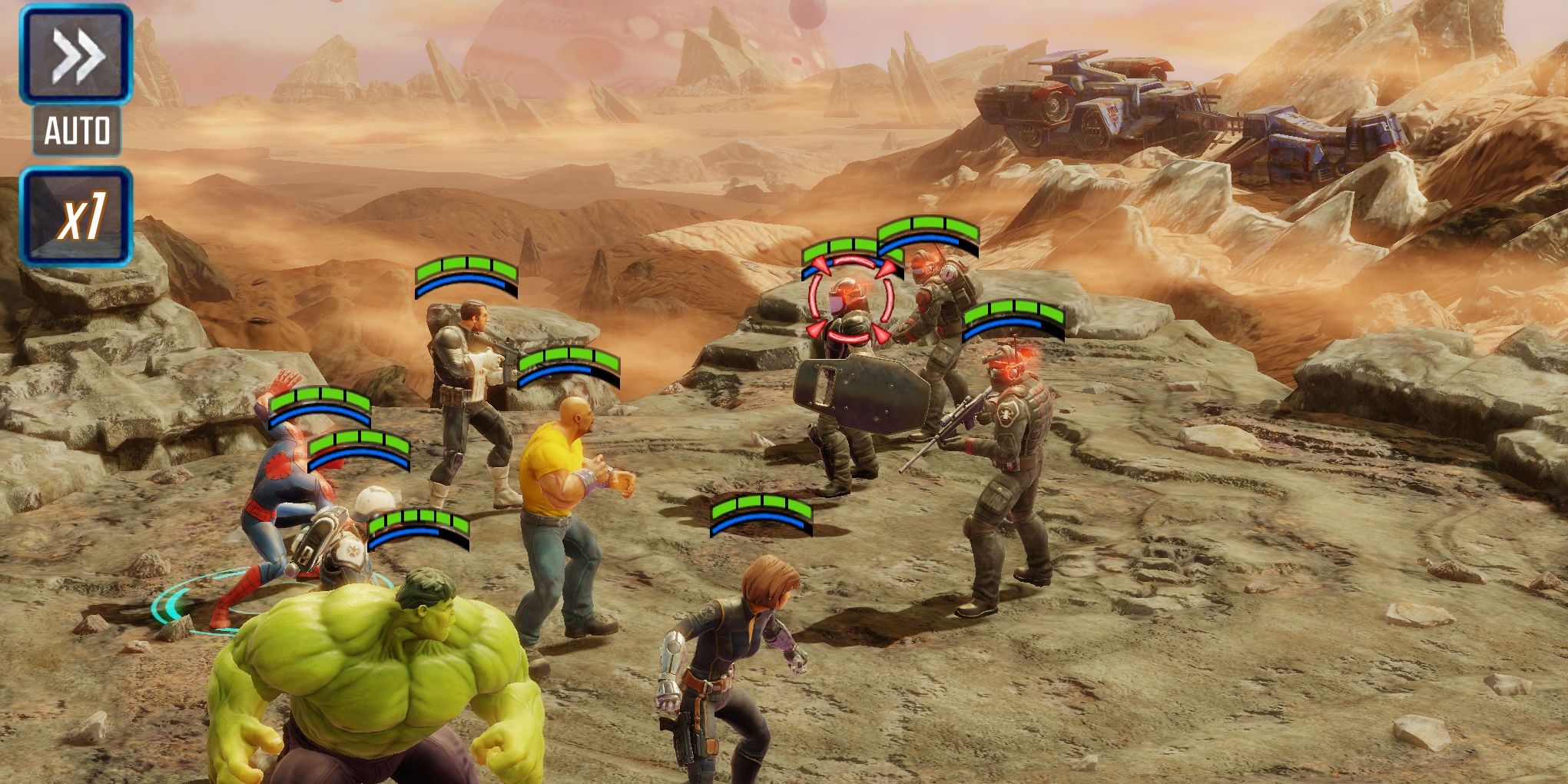 | | |
| --- | --- |
| Release Date | March 28, 2018 |
| Platforms | Mobile |
Marvel Strike Force is a great game for any superhero fan simply because it features every character under the sun. From Wolverine, Spidey, and Star-Lord, to Iron Man, Ant-Man, and even Luke Cage. Everyone is playable in this game. And while it may be another mobile gacha game to sneak onto this list, it also fits in terms of quality with other definitive Marvel video games.
Combat is a turn-based experience in which players must build a team of heroes and villains that can use their specific attacks, abilities, and ultimate abilities in a synergistic way. It's a surprisingly deep and strategic system for any game, nonetheless a mobile one, and with 75 playable characters to unlock and develop into a team, there is no shortage of replayability.
Final Fantasy 7 Remake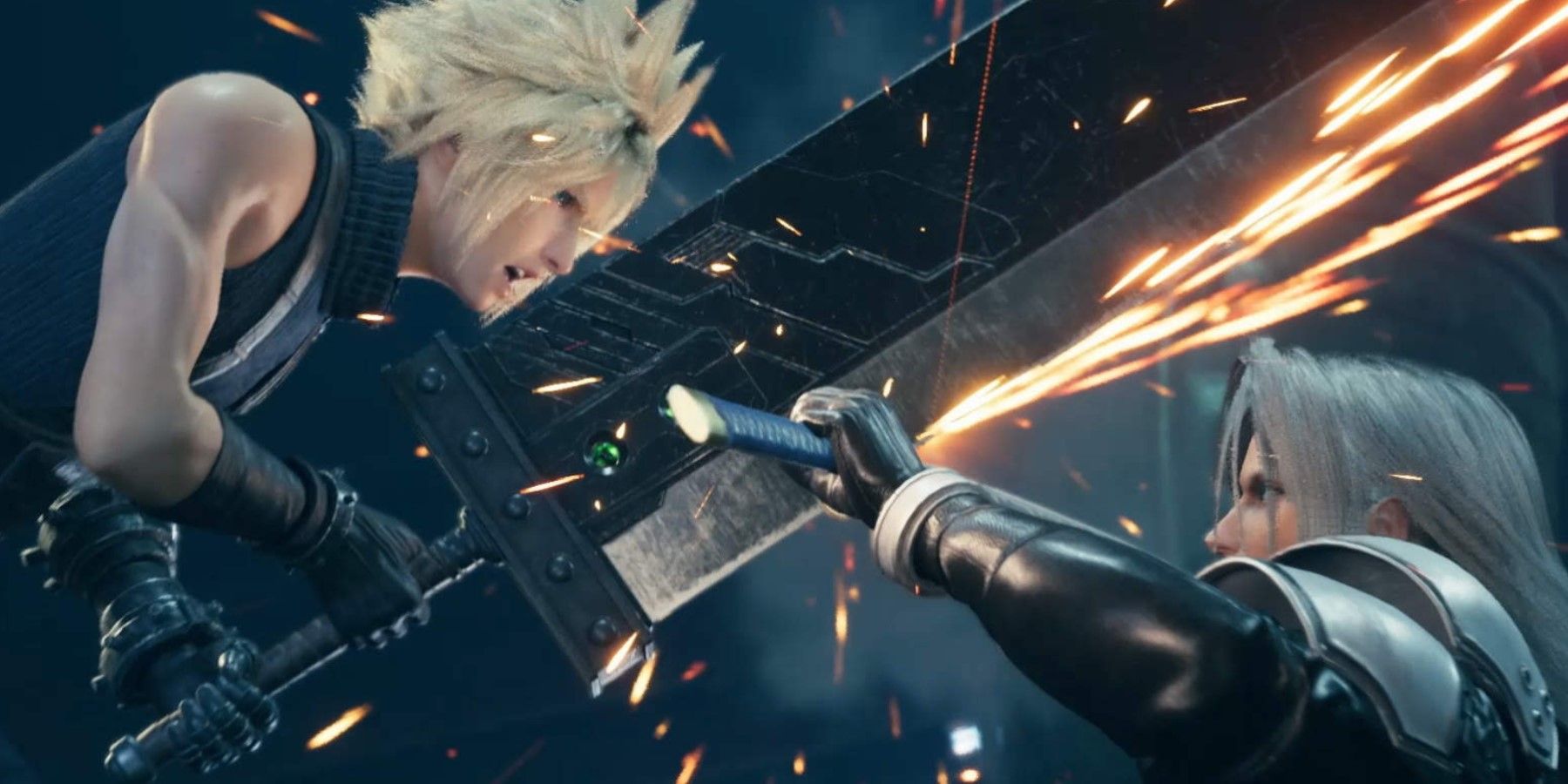 Release Date

April 10, 2020
June 10, 2021 (Intergrade)

Platforms

PS5 (Intergrade)
PS4
PC (Intergrade)
On the surface, Final Fantasy 7 Remake and Genshin Impact do not appear to share much in common. The former is a sci-fi epic with four playable characters, linear progression alongside some open areas, and quite a mature story; conversely, the latter is a pure fantasy game set in an open-world and featuring a gacha system for unlocking new characters.
Despite being cut from a different cloth, Final Fantasy 7 Remake's real-time combat should strike a chord with fans of Genshin Impact. Players can swap between the party members at a moment's notice, and they all adhere to widely different class archetypes. The battle system also sprinkles in an element of strategy as players can pause the action to perform special maneuvers.
Get Intergrade on Amazon here!
CrossCode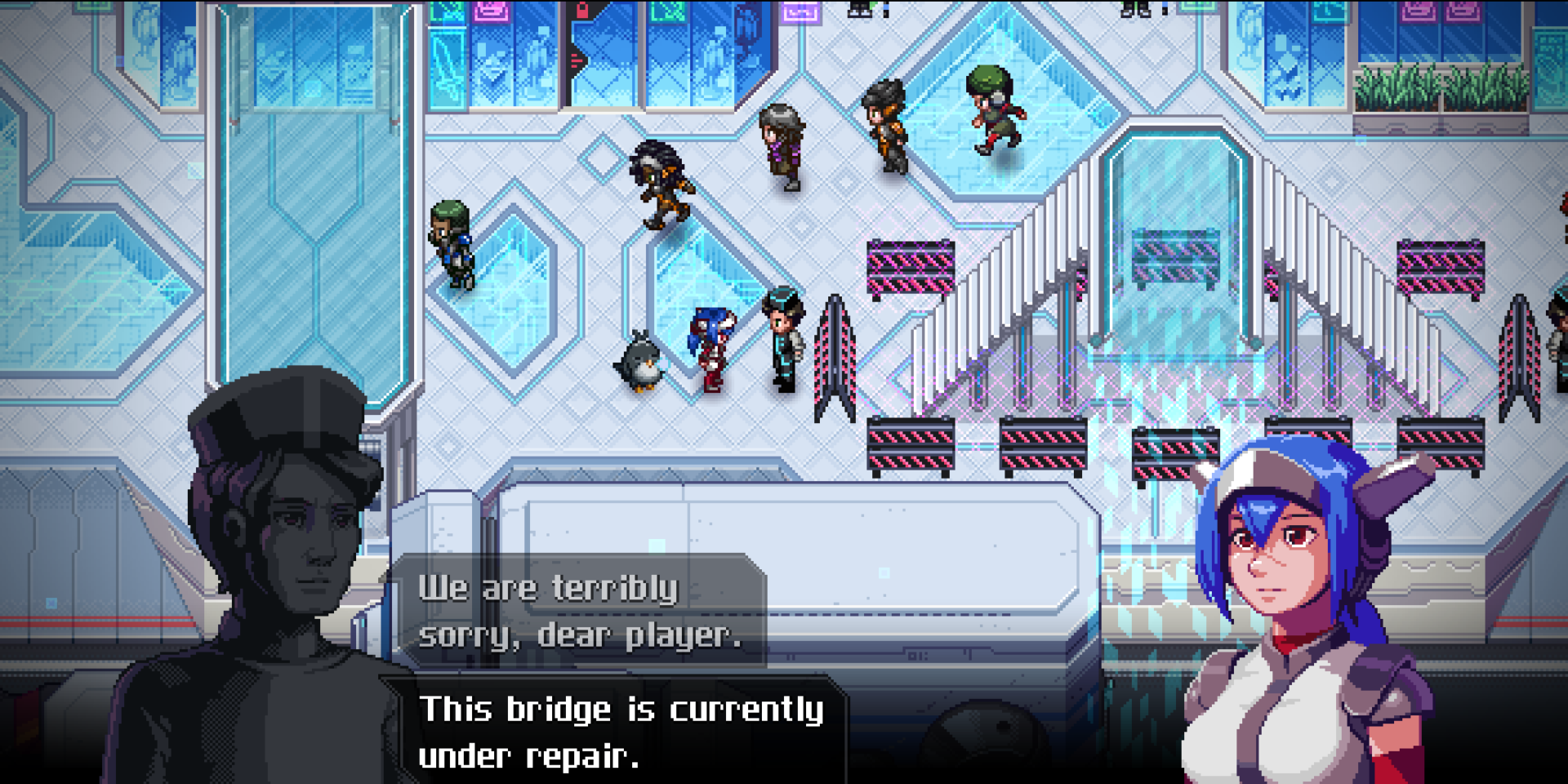 Release Date

September 20, 2018

Platforms

PS5
PS4
Xbox Series X/S
Xbox One
Nintendo Switch
PC
Developers Radical Fish started making CrossCode in 2012, resorting to crowdfunding at a certain point to keep the project alive. Now, at the end of the decade, PC and console gamers alike can finally enjoy this complex story and layered gameplay reminiscent of some of old-school gaming's greatest hits.
Set in an in-game MMO called "Cross Worlds," players take control of Lea, a girl who is in a coma in the real world and can only maintain consciousness in this game world. The story is intellectually challenging, narratively mysterious, and features solid gampeplay.
Get it on Amazon here!
Public Domains Gacha Game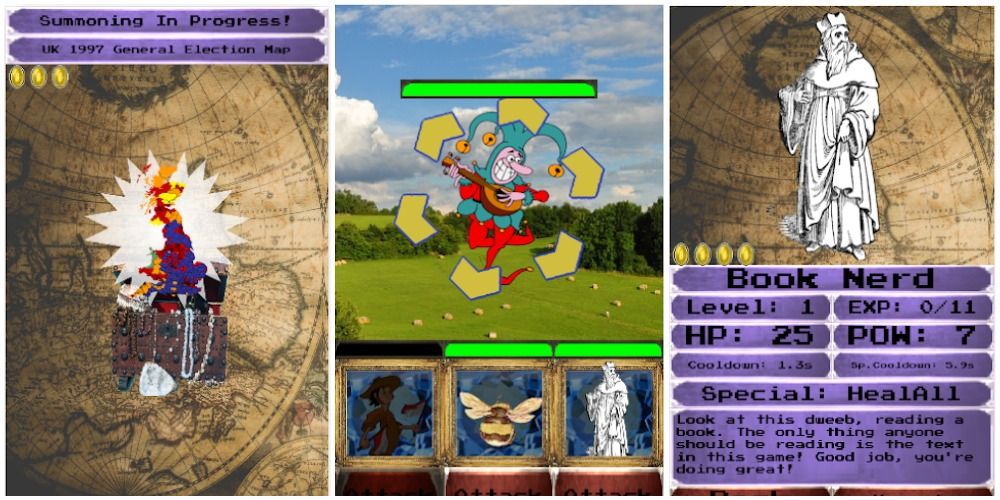 | | |
| --- | --- |
| Release Date | April 1, 2019 |
| Platforms | Mobile |
The bad art might easily fool gacha fans at first but players that give Public Domains Gacha Game a shot will find it's all part of the game's charm. The title was created by Haunted Bees Productions and has a lot of satirical jabs at the gacha games as well as a storyline poking fun at Disney's ongoing issues with public domain laws.
A game produced specifically for April Fools' Day has to pack in the humor right? Public Domains Gacha Game is available for free for anyone wanting a good gacha-related laugh after grinding other games for hours.
The Legend Of Zelda: Breath Of The Wild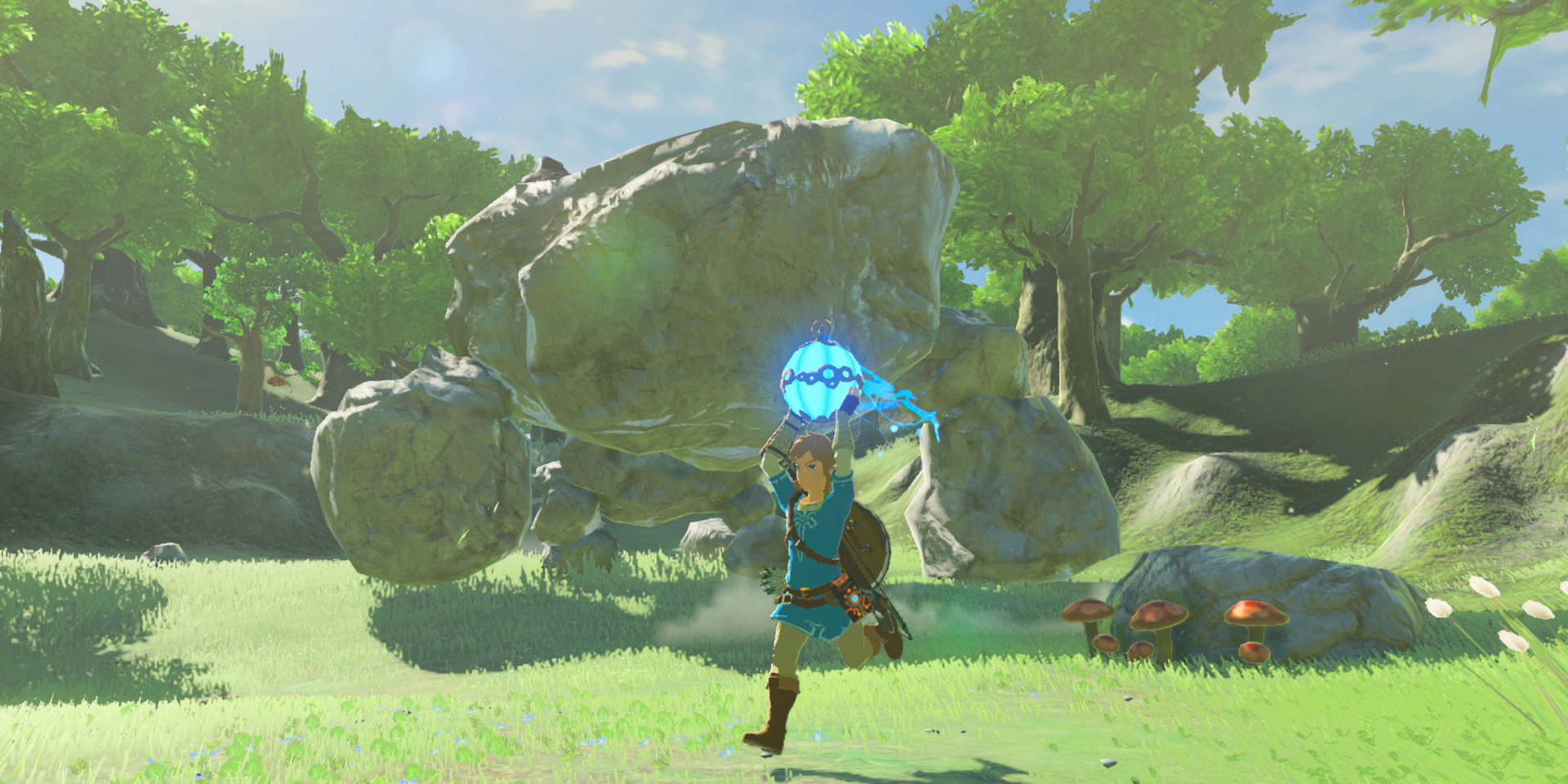 Release Date

March 3, 2017

Platforms

Nintendo Switch
Nintendo Wii U
It is no secret that MiHoYo's Genshin Impact was heavily influenced by The Legend of Zelda: Breath of the Wild, even going as far as to make Genshin's combat a direct replica of the combat system. But how could it not be, when the influence in question is also one of the greatest achievements in video game history.
RELATED: Games To Play If You Liked Legend Of Zelda: Breath Of The Wild
What is there to even say about this game that hasn't already been said? It's one of the most sprawling and alive open worlds ever, full of secrets, enemies, characters, weapons, armor, and hours of spellbinding fun. If players haven't played Breath of the Wild before, then they probably already know they're missing out.
Get it on Amazon here!
The Legend of Zelda: Tears of the Kingdom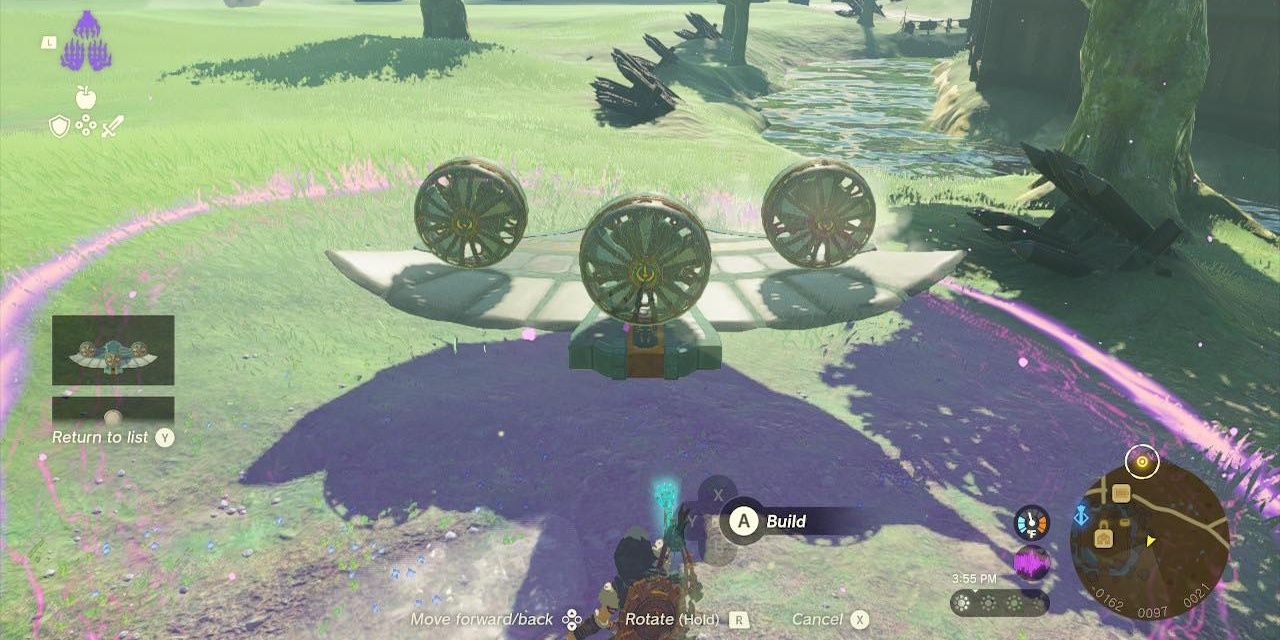 | | |
| --- | --- |
| Release Date | May 12, 2023 |
| Platforms | |
The Legend of Zelda: Tears of the Kingdom is a massive step up from Breath of the Wild, which is insanely impressive on its own. Nintendo absolutely knocked it out of the park with this sequel, giving players a larger Hyrule to explore while simultaneously giving them access to an array of new abilities and the power to piece together Zonai devices (which act much like vehicle and tool parts) to create practically anything. With new and returning characters and an interesting look at the land of Hyrule during its beginnings, Tears of the Kingdom is one of the best titles released in 2023.
Moonlighter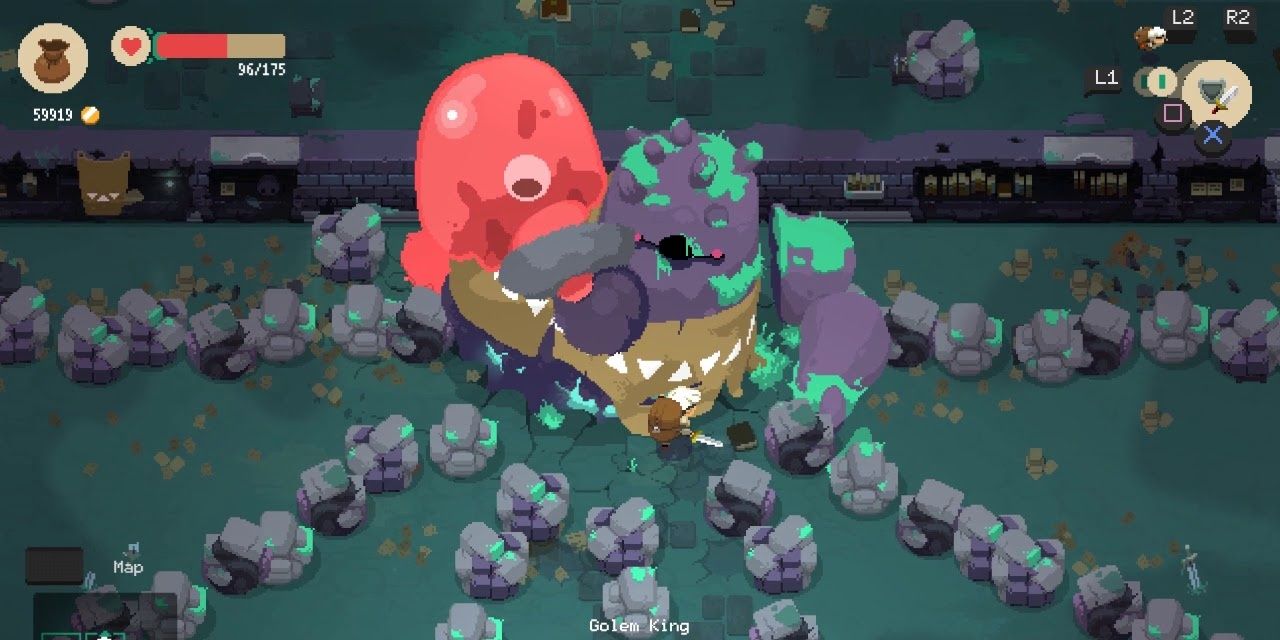 Release Date

May 29, 2018

Platforms

PS4
Xbox One
Nintendo Switch
PC
Mobile
Moonlighter may actually have one of the most unique premises in video games, and that's saying something! This top-down action RPG has characters taking control of a shopkeeper named Will. Will lives a normal life tending to his wares by day, then transforms into a vigilante knight/Batman/Link by night.
It's a charming story of someone daring to dream, and having to live up to their dreams, and the gameplay is classic 2d third-person action. It's a hack, slash, then sell (if that even exists), and it's a great next step after Genshin's action-packed fun.
Get the Switch version on Amazon here!
Tokyo Xanadu eX+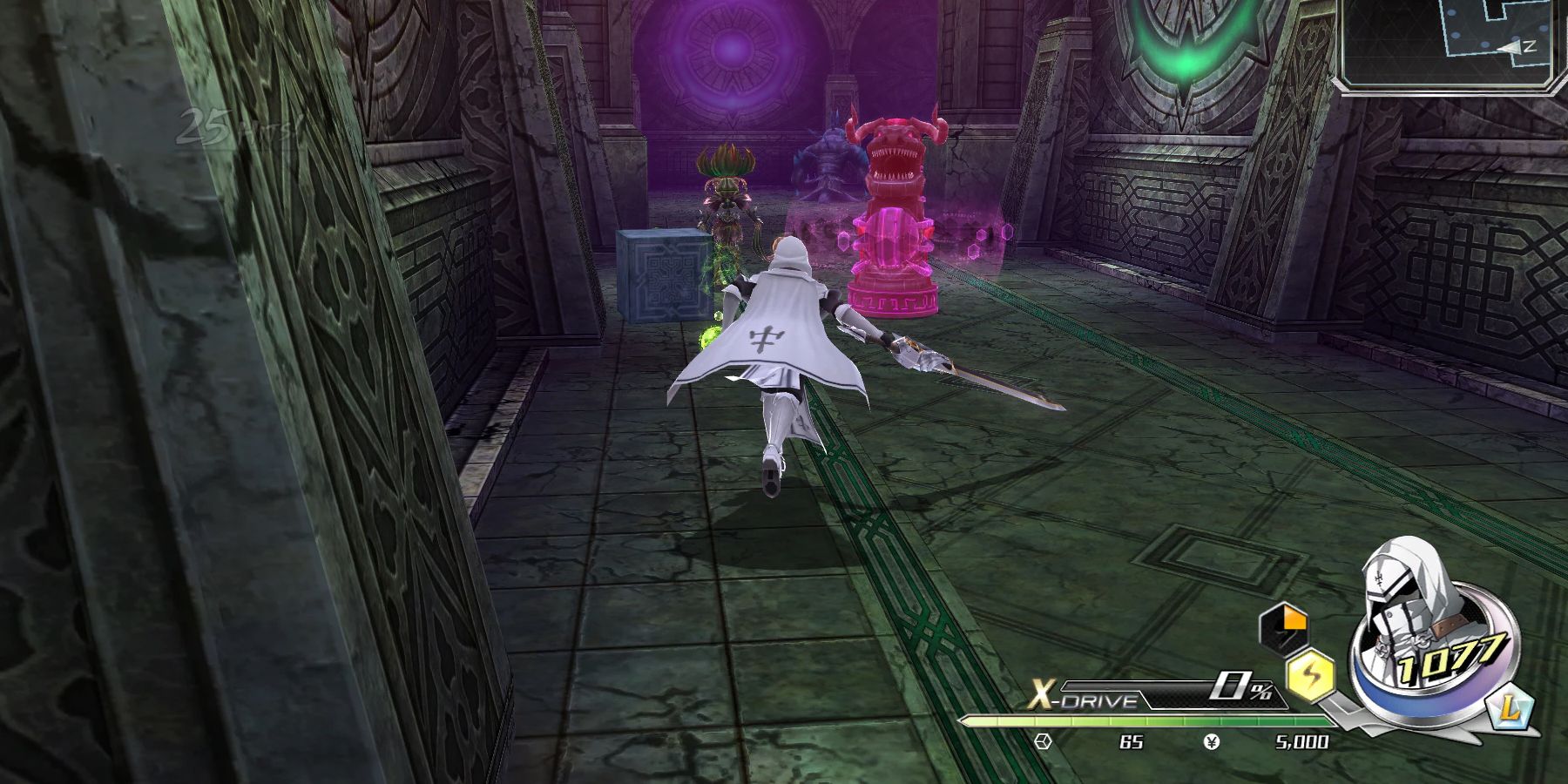 Release Date

December 6, 2017

Platforms

PS4
PC
PS Vita (Tokyo Xanadu)
From the same studio responsible for the stellar Trails franchise comes Tokyo Xanadu eX+, an action JRPG packed to the brim with content. Over the course of a storyline spanning roughly 40 hours, players will split their time between character-driven story sections and dungeon missions, the latter of which incorporates some puzzle elements to break up the combat.
Tokyo Xanadu eX+ takes place in an alternate version of Earth overrun with portals to a terrifying reality called the Eclipse, forcing a select few heroes to take on the task of closing these connections. Split into chapters, Tokyo Xanadu eX+ dedicates a great deal of time to developing its characters, and each unlockable fighter is unique.
Get the PS4 version on Amazon here!
The Alchemist Code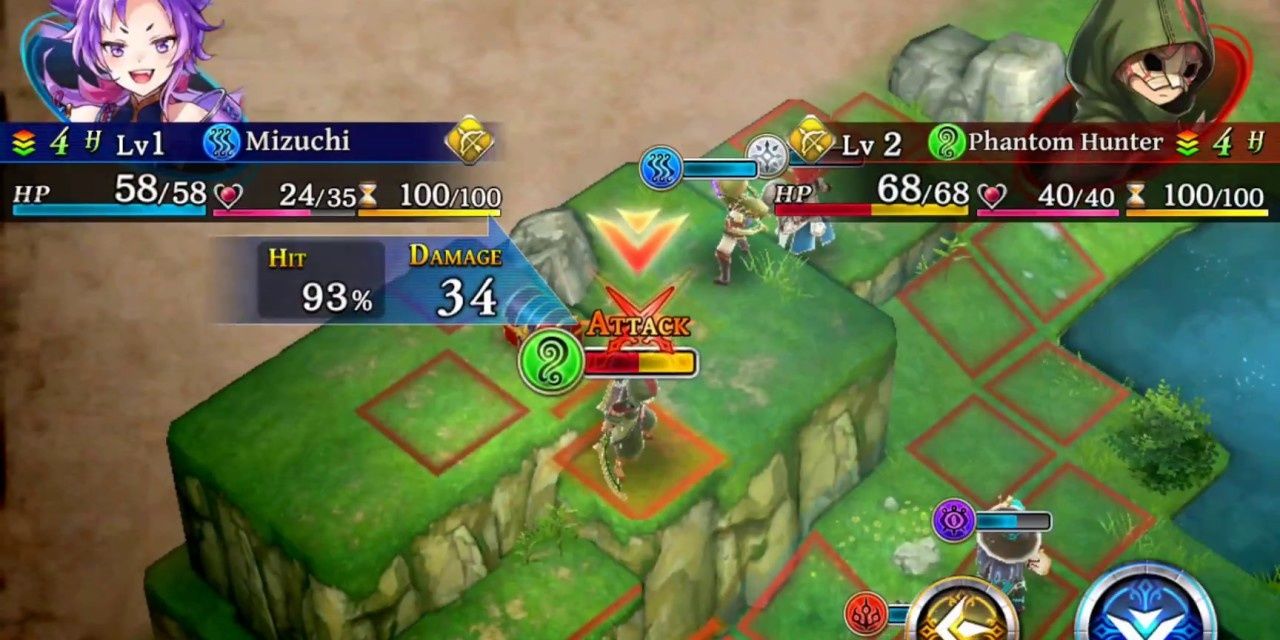 | | |
| --- | --- |
| Release Date | November 14, 2017 |
| Platforms | Mobile |
The Alchemist Code is a tactical, turn-based RPG with almost too much going on. Menus are crowded, players are always getting new items and rewards, and they also have to take into account daily updates and challenges. So yes, it's loud.
But it's also a very well-designed combat system with a full story and a lot of incentive to keep coming back to play. And, as with the other titles on this list, The Alchemist Code is a staunch reminder of the capabilities of mobile gaming, and how little respect the genre gets (despite examples such as this).
The Witcher 3: Wild Hunt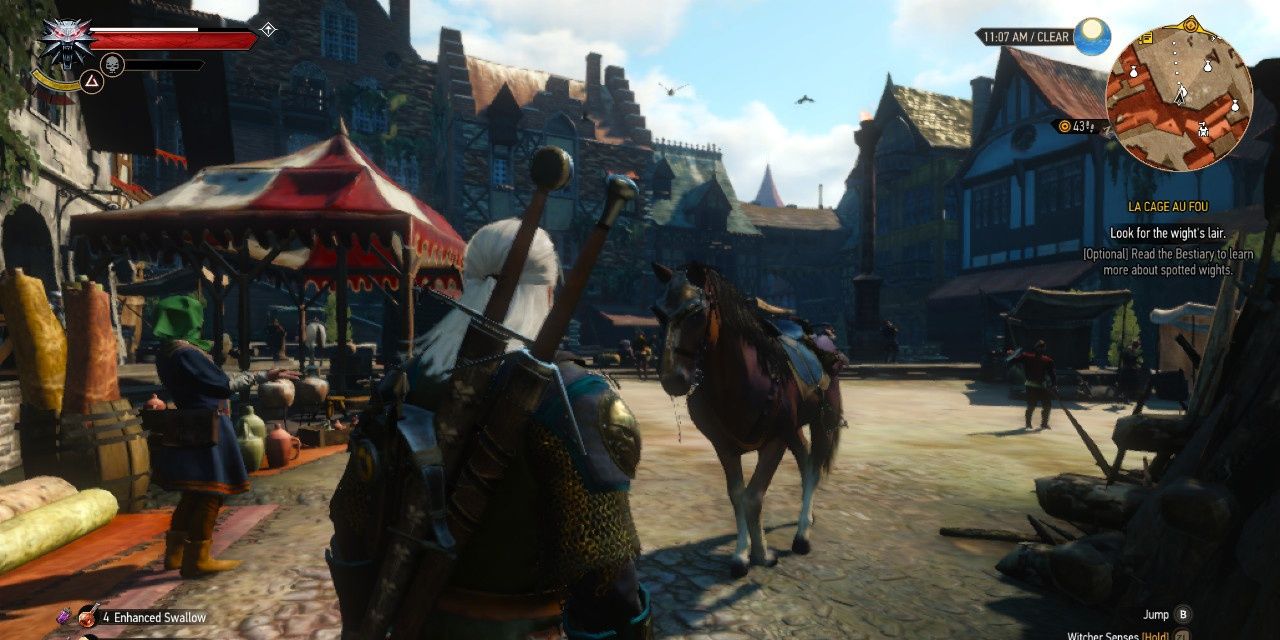 Release Date

May 19, 2015

Platforms

PS5
PS4
Xbox One
Xbox Series X/S
Nintendo Switch
PC
Whether players are turned on to this game by the new Netflix series or by scores of older gamers telling tales of Geralt of Rivia, third-person action RPGs don't get much better than The Witcher 3. Players take control of a Witcher named Geralt, a magical mutant designed to hunt monsters, and get caught up in the world-shaping struggles that have come to define fantasy tales such as these.
It's an experience full of fun combat, a juicy and enticing world, tons of characters to be schmoozed, millions of conversation trees to be navigated, and more than a few monsters to be slain. For any player looking to sink their teeth into a sprawling fantasy RPG, they should look no further than Geralt's third outing.
Get it on Amazon here!
MORE: The Witcher 3: Pro Tips To Help You Win At Gwent
#Games #Genshin #Impact