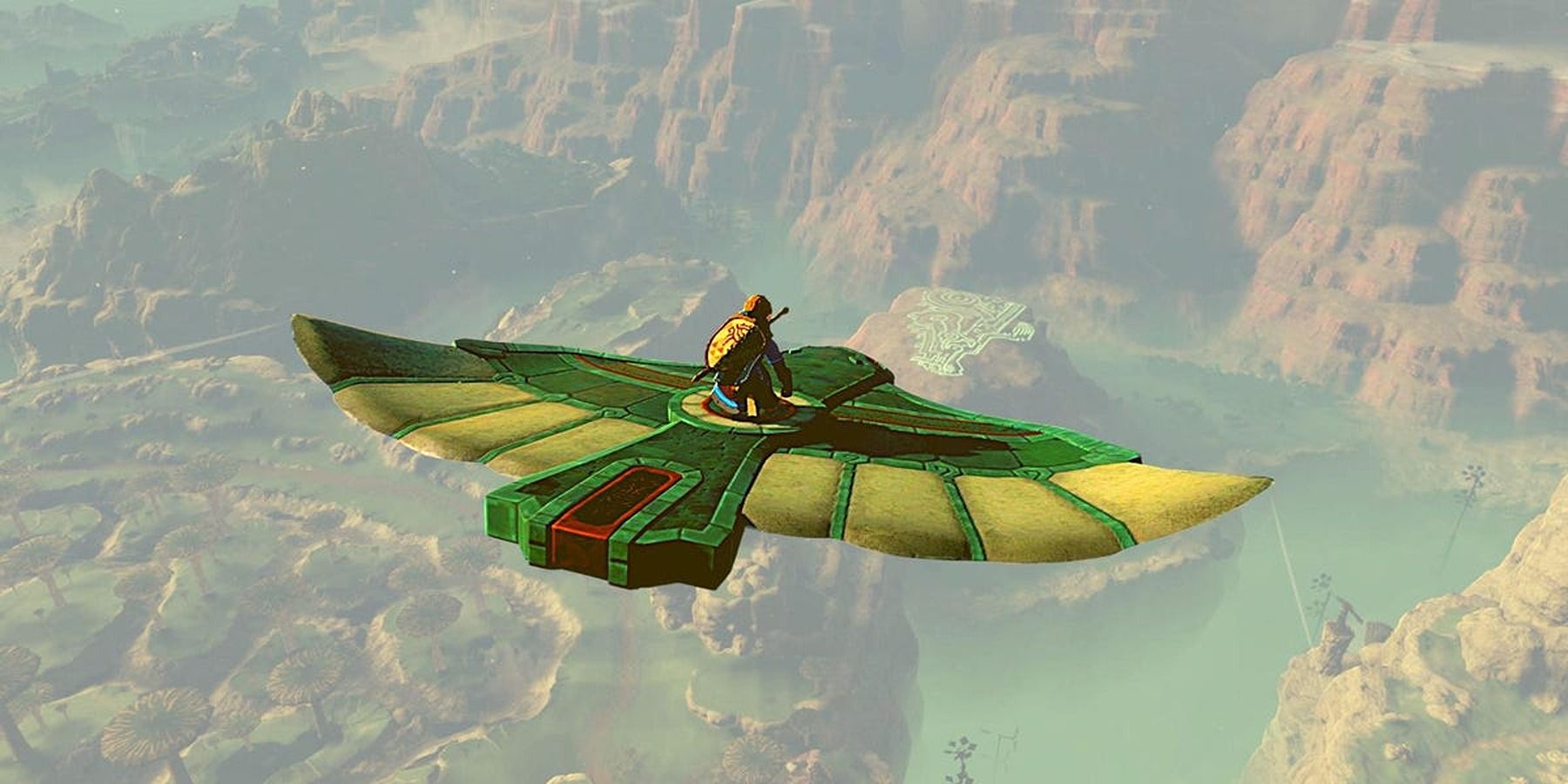 Highlights
The Legend of Zelda: Tears of the Kingdom introduces new abilities that allow players to create engineering marvels like steerable insects and combat drones.
Players have been using the game's Ultrahand ability to build functional machines, such as insect-like creatures armed with destructive weapons.
To create a steerable insect, players need to combine Colgera parts obtained from defeating the centipede boss.
A Legend of Zelda: Tears of the Kingdom player has combined a few monster parts to create a steerable insect. The follow-up to Breath of the Wild, Tears of the Kingdom introduces a new set of abilities that have led to the creation of many engineering marvels, such as humanoid robots, autonomous combat drones, and controllable quantum vehicles. Some of these community creations help players decimate a swarm of enemies, with one being an aircraft that bears a striking resemblance to the N-1 Starfighter from The Mandalorian.
Tears of the Kingdom's Ultrahand ability has players thinking of creative ways to make the game more enjoyable, such as crafting open-air resorts, steering war engines, and building amusement parks. Since its launch in May, players have wasted no time pushing the boundaries of the game's flair mechanics to construct functional machines. These innovative vehicles are useful to vanquish adversaries and cover great distances at speed.
RELATED: Zelda: Tears of the Kingdom Fan Builds Perfect Link Launcher
TikTok user dombucha_g posted a video of a massive insect they created with monster parts and Tears of the Kingdom's Zonai devices. They seem to have attached Colgera parts together to make the legs and weaponized the bug with a beam emitter. The player also placed two Zonai planes on the prototype to change its direction as they desire. This terrifying machine can be used to wreak havoc in Hyrule and smash enemies to smithereens.
The gameplay footage shows the machine taking half of Calamity Ganon's health in a single laser shot. What sets the bug apart from other war engines is that its destructive weapon can be triggered from a distance. In the comments section of the TikTok post, many Tears of the Kingdom fans were amazed to see the machine's creative design, with some jokingly saying that it is a divine beast that can survive an apocalypse. Others claimed that it reminded them of the Seized Construct boss located in the Spirit Temple.
Players who want to steer a lifelike insect must combine Colgera parts, which are obtained upon defeating the centipede-like boss in the Wind Temple. Colgera is a flying creature that has a weak point connected to its underbelly. Players are recommended to use arrows and other ranged weapons to deal massive damage from a distance. Aside from monster parts, defeating Colgera and completing Tears of the Kingdom's Tulin of Rito main quest grants players the ability to glide further with the paraglider and knock back smaller enemies.
The Legend of Zelda: Tears of the Kingdom is available on Switch.
MORE: Zelda: Tears of the Kingdom – How to Get Electric Lizalfos Horns (& Electric Lizalfos Tails)
#Tears #Kingdom #Player #Creates #Massive #Bug #Monster #Parts