If players want to stand any chance of surviving against the hordes of enemies they'll come up against in Remnant 2, they're going to need to get into the habit of working with their teammates and combining their skills and weapons together in order to take down the bigger and much more fearsome monsters.
RELATED: Remnant 2: Every Archetype Prime Perk, Ranked
Each Archetype will have access to a few different perks, these include the Damage, Relic, and Utility perks which are all designed to enhance an individual character, but when it comes to the Team Perks, these are instead entirely based around making the party as strong as possible by granting them buffs and supplies along their journey.
Admittedly though, despite their purpose, some Archetypes's Team Perk really doesn't do too much to benefit the whole team, but that certainly doesn't mean that there aren't still a few that can majorly buff the movement, damage, and health of a party, because there definitely are.
7
Return To Sender – Hunter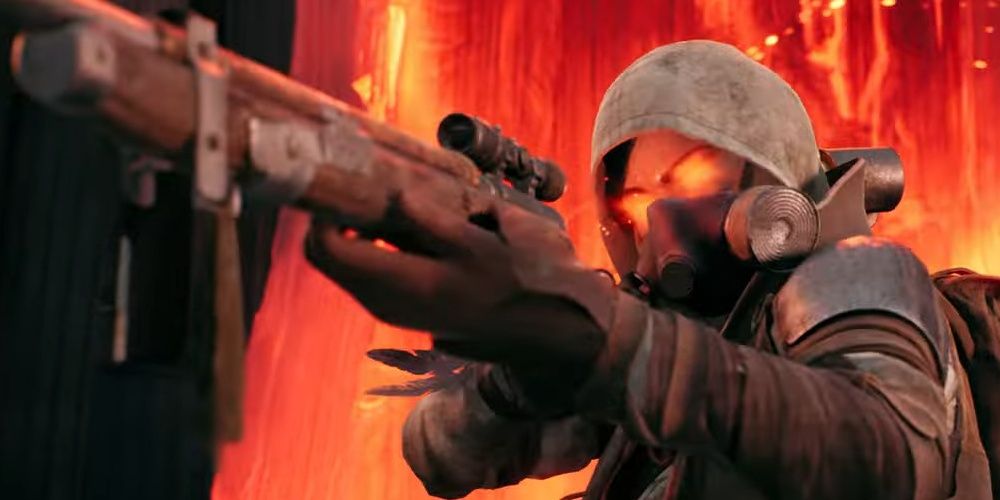 Ability:
Kills due to weakspot and critical hits increase ammo drops by 25%.

Upgrade:
Kills due to weakspot and critical hits increase ammo drops by 50% and doubles the chance of ammo drops.
While weakspots won't show up on every enemy in the game, they will still affect the majority of early to mid-game monsters, so not only does this perk encourage the entire team to aim for the most vulnerable part of an enemy, but they will also be handsomely rewarded for doing so too.
This is a fantastic perk to keep on board when a Gunslinger or Handler are in the team as they will be able to dish out damage in rapid succession without having to worry as much about their ammo count, and while it is technically a situational perk since it has very specific requirements for it to work, it's still extremely useful for early worlds like Losomn and Yaesha.
6
Spirit Of The Wolf – Handler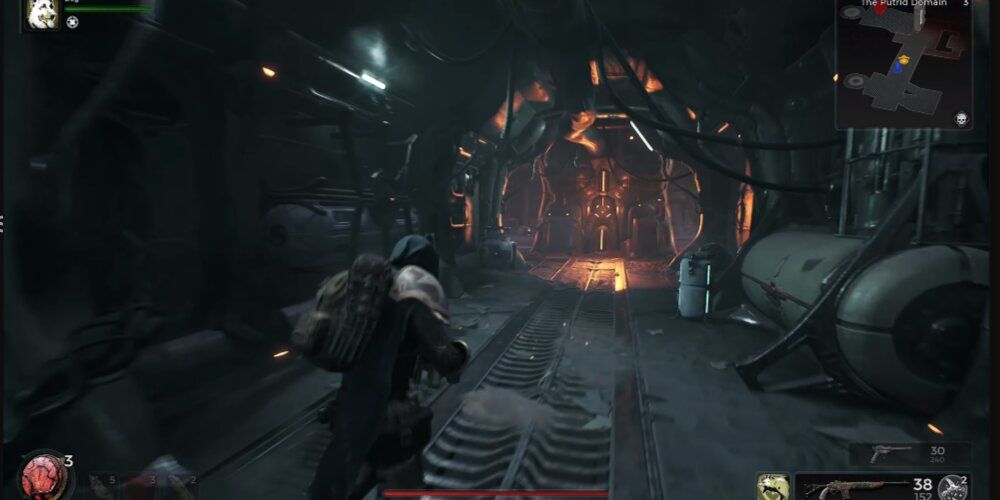 Ability:
Increase movement speed by 10%. All allies within 10m of the Handler gain the Handler's movement speed.

Upgrade:
Increase movement speed by 10%. All allies within 10m of the Handler gain the Handler's movement speed. Also reduced the stamina cost of actions for allies by 15%.
Despite it technically being classed as a "shooter" game, Remnant 2 actually places a lot of attention on movement with some Archetypes, mainly the Invader and Explorer, relying on it to successfully execute their hit-and-run strategies. While the 10% movement boost granted by this perk definitely makes a noticeable difference, it's the reduced stamina cost that really allows it to stand out.
Stamina determines how long a character can run for, and how often they can roll around. When facing a boss enemy, being able to sprint and evade is an easy way to dodge their attacks since most of them are fairly slow, so having this Team Perk can make these encounters so much easier.
5
Residue – Summoner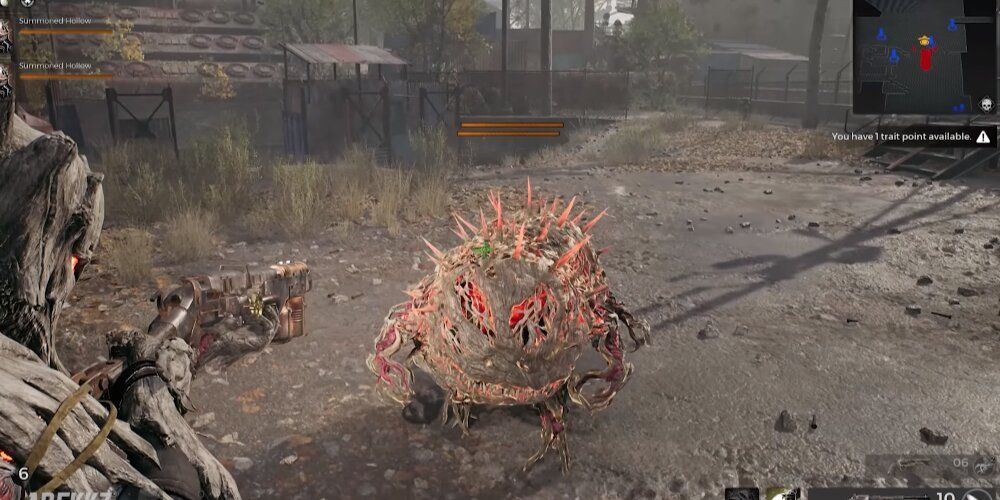 Ability:
Minions that expire leave a 3m aura that heals 2.5% health per second, lasts 10 seconds.

Upgrade:
Minions that expire leave a 3m aura which heals 2.5% health per second, and increases healing by 20%, lasts 10 seconds.
The Summoner is an Archetype that is almost entirely based around causing explosive pockets of damage thanks to their summoned minions, but they actually also have a very handy Team Perk which is capable of healing players for a small amount for a surprisingly lengthy period of 10 seconds.
RELATED: Remnant 2: Best Damage Perks, Ranked
The upgraded version increases all healing in general by 20% after the minions die, which can actually make the team incredibly strong so long as they remember to move over to where the minions perished while in the middle of a gunfight, and when paired up with a medic, this ability makes it hard for a well coordinated team to ever be taken down.
4
Posse Up – Gunslinger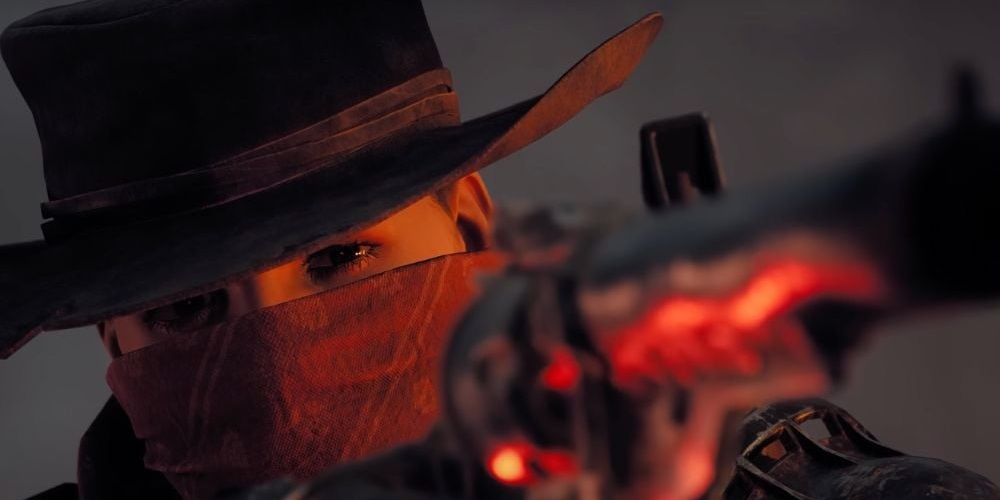 Ability:
Ammo pickups award 20% additional ammo per player with the bonus split equally between everyone.

Upgrade:
Ammo pickups award 30% additional ammo per player with the bonus split equally. Also causes Ammo Boxes to drop additional ammo on the ground.
This perk may be incredibly handy for the Gunslinger himself, considering that his whole class is dedicated to spitting out bullets in rapid succession, but since it will benefit essentially every other Archetype in the game, it can become a real game-changer, especially when upgraded at level 7.
Because of the way Posse Up works, it means that a bonus pool of ammo is also going to be shared between players with each and every ammo pickup, and the buff to Ammo Boxes is also extremely useful since there can often be times in a World where they won't be easy to come by for a long while, so making sure they are as valuable as possible is important.
3
Panacea – Alchemist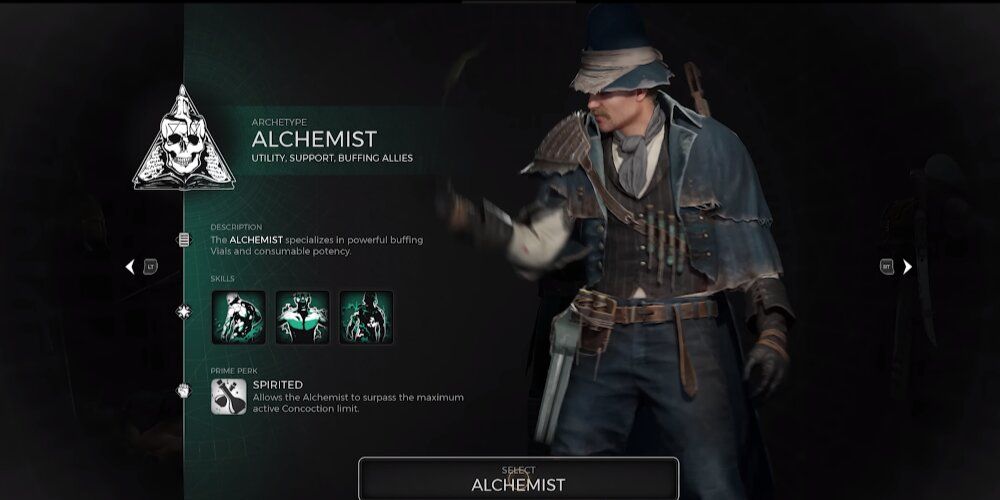 Ability:
Curative effects apply to all allies within 15m and grants 15 additional resistance.

Upgrade:
Allies affected by Panacea also gain +10% status and Blight resistance.
The Alchemist can essentially double-up as a mini healer during a mission when they have leveled up enough to unlock the Panacea perk and a few of their skills. Thanks to the Panacea perk, Alchemists are able to share their vial and consumable buffs with the rest of the team, while also cure them of debuffs too.
RELATED: Remnant 2: How To Unlock The Alchemist Archetype
Some of the most annoying types of debuffs players will commonly be afflicted by early on in the game include Bleeding and Burning which both drain a character's HP over a certain period of time. Since these can easily throw players off their game by forcing them to hide and avoid damage, it means that the Alchemist is crucial for keeping the team alive and motivated thanks to this perk which becomes especially important when facing creatures who are capable of afflicting deadlier status effects like Curse or Corroded.
2
Magnetic Field – Engineer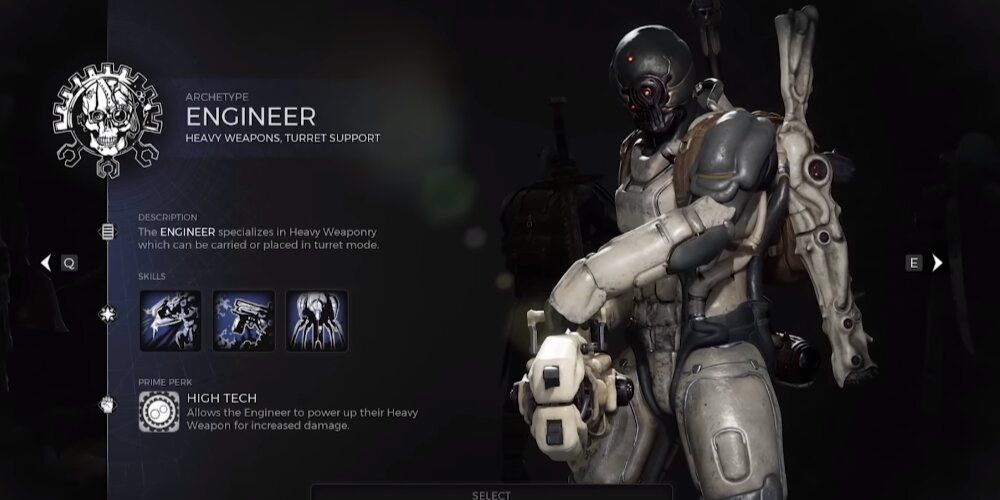 Ability:
Heavy Weapons grant 15% damage reduction to all allies within 2.5m.

Upgrade:
Heavy Weapons grant 15% damage reduction and gradually restore ammo to allies within 2.5m.
The Engineer is able to use one of his three Heavy Weapons by activating his skills, and while these machines are already extremely deadly on their own, this Team Perk generously adds a tremendous amount of extra defense to all allies who are near them.
It should be said that a high-leveled Engineer will be capable of obliterating hordes of weaker enemies and even bosses extremely quickly when using their Heavy Weapons thanks to their perks, especially Metalworker which buffs the weapons tremendously and grants them a ton more damage, so as long as players agree to stay close to them when they're being used, it can make surviving a grueling encounter so much easier.
1
Benevolence – Medic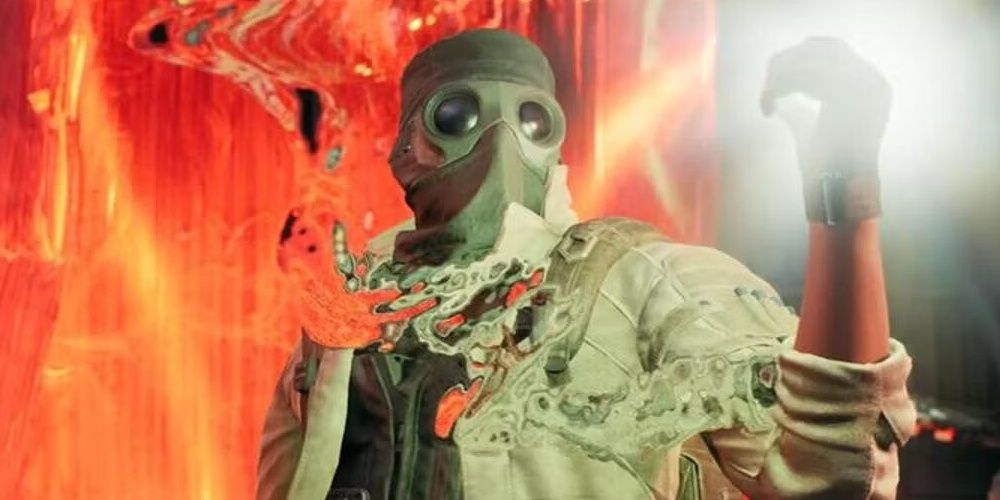 Ability:
Increase Relic efficacy by 15% and heal nearby allies for 30% of the total healing value.

Upgrade:
Increase Relic efficacy by 15% and heals nearby allies for 30% of the total healing value, increases to 60% for anyone below 35% maximum health.
Of course, it only makes sense that the Medic Archetype would have the best Team Perk in the game, but Benevolence really can prove to be an absolute life-saver in crucial encounters where the team have exhausted their powers and are on their last legs. The way it works is each time that Medic uses a Relic, which are essentially healing consumables, nearby teammates will be healed for 30% of this total amount, alongside the value itself being boosted by 15% already.
This is an easy way to rejuvenate a player and get them back in the fight, especially when the upgraded version of the perk which will heal players for 60% of the total value if they are low in HP, ensuring no one goes down while the Medic is still standing. This perk works especially well with the Medic's Backbone ability, which increases the amount of hits he can take before going down, and Benefactor which makes using Relics even faster. While other classes will help with survivability, the Medic all but assures it thanks to this Team Perk.
Remnant 2 is available now on PlayStation 5, Xbox Series S and X, and PC.
MORE: Remnant 2: Which Difficulty Should You Pick?
#Team #Perks #Ranked