Highlights
Bleach has a roster of extremely powerful fighters who protect multiple dimensions with their talent, skill, and strength.
The captains of the 13 court guard squads in the Soul Society are the strongest fighters, ruling for thousands of years without challenge.
While some captains like Isane Kotetsu, Tetsuzaemon Iba, and Love Aikawa are competent, they don't compare to the strength of other captains in the Gotei 13.
Bleach is an anime of sinister threats and constant battle; because of this, the anime has a roster of extremely powerful beings who put the protection of multiple dimensions on their back. Aside from Ichigo Kurosaki, there are dozens of other fighters who can make an impact in a fight with their talent, skill, and strength.
RELATED: Bleach: The Strongest Sternritter Schrifts In The Thousand-Year Blood War Arc
The members of the 13 court guard squads are some of the most powerful individuals in the world of Bleach that place the protection of the Soul Society and the human world above all else. In the hierarchy of the Soul Society, it is the captains that stand at the apex of the strongest fighters and have no issue demonstrating why that is so. Some of the captains in the Soul Society have ruled for thousands of years without a single challenge to their position.
Updated July 28, 2023 by Ritwik Mitra: Bleach is a part of the Big Three shonen series along with Naruto and One Piece, making it pretty clear that this shonen series has a pretty esteemed legacy. Tite Kubo's character designs and art style are truly amazing in their own right, and it's easy to see why this series was such a huge phenomenon when it was released back in the day. While uninspired storytelling and editor meddling led to the series ending on a low, fans were still sad to see that the Bleach anime ended without adapting the full story.
This isn't the case anymore with the advent of Bleach: The Thousand-Year Blood War, which will cover the entire story throughout four cours and give this series the adaptation it deserves. While people familiar with the manga are worried about the path this series will take, there's no denying that the storytelling has been amazing so far and will wow fans for quite some time. Seeing the Gotei 13 in action once again is a treat to witness, with their power being quite astronomical.
16
Isane Kotetsu: 4th Division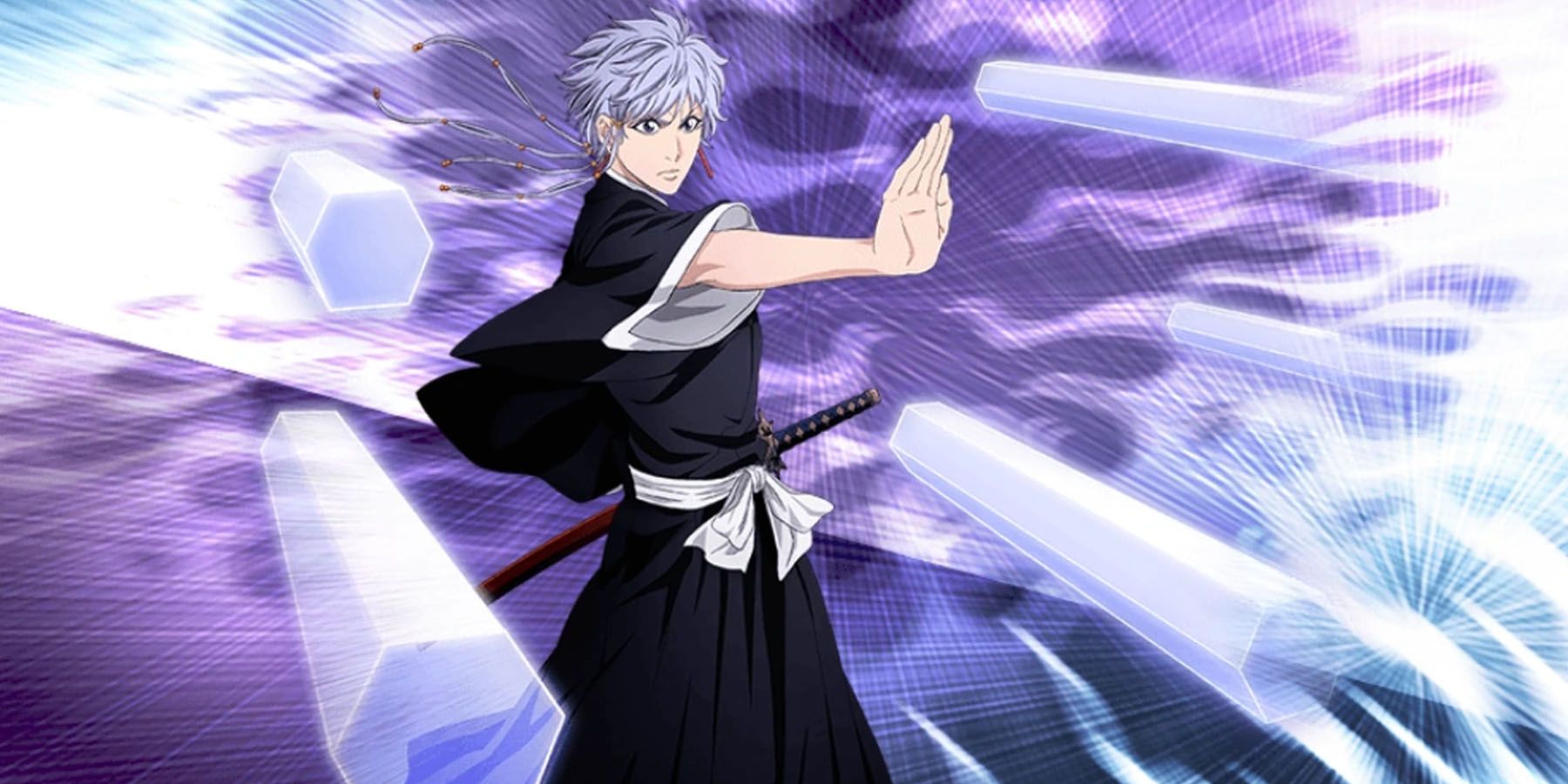 It's only a given that any shinigami following Retsu Unohana's footsteps would be compared to this tough captain, and Isane Kotetsu doesn't really compare to the massive pool of strength held by the previous captain. She is certainly competent in her own right but doesn't hold a candle to the strength of the other captains in the Gotei 13.
She ascends to the position of Captain after the death of Yhwach, with her leadership skills being pretty great in their own right. However, in terms of strength, she hasn't proven herself in battle enough for viewers to think she's special by any stretch of the imagination.
15
Tetsuzaemon Iba: 7th Division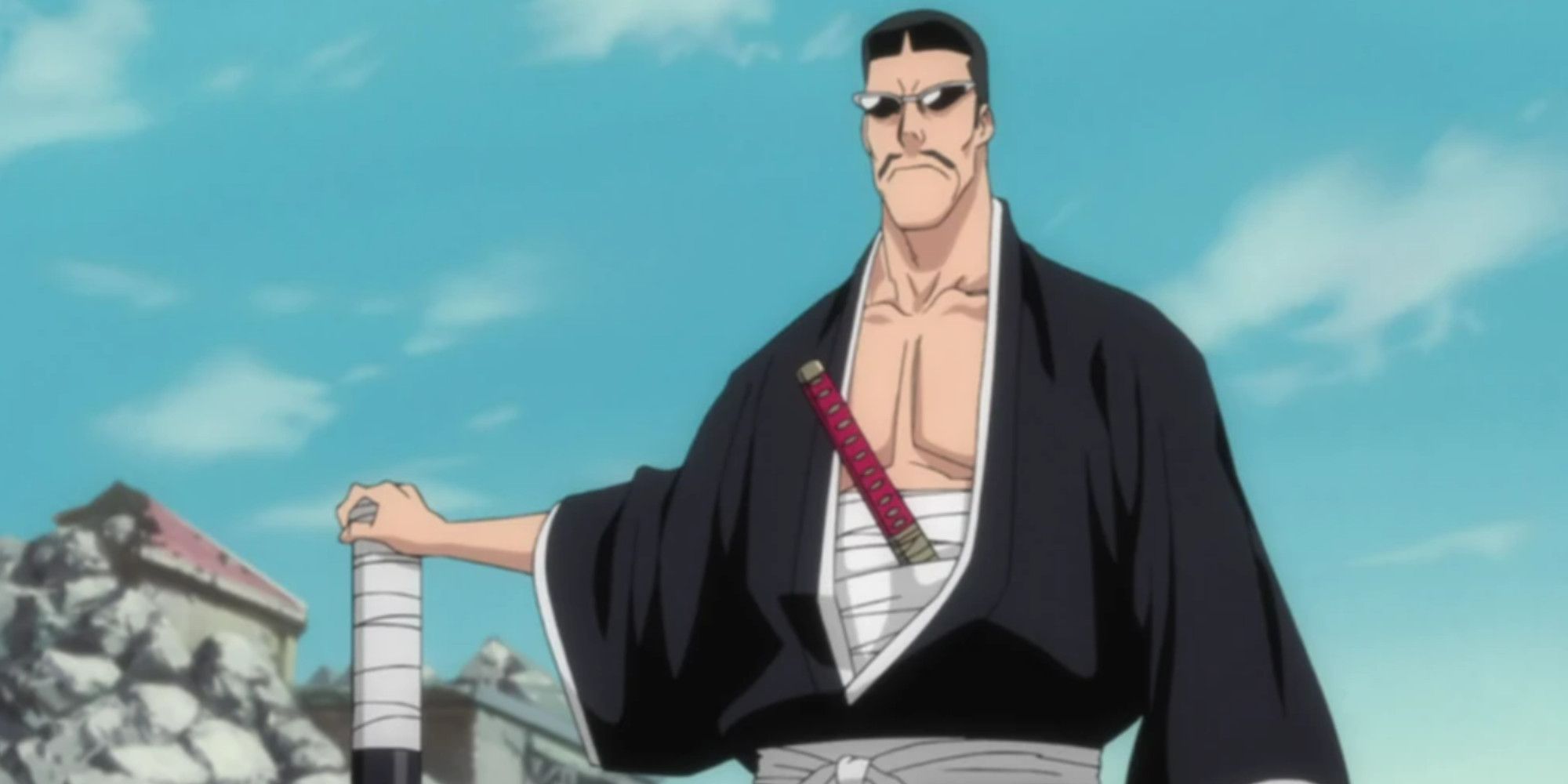 After the use of the Humanization Technique, Sajin Komamura transformed into a wolf permanently. This rendered him incapable to lead his squad anymore while paving the way for his lieutenant to become the new captain of the squad following Yhwach's demise.
Tetsuzaemon Iba is a competent shinigami in his own right, but fans must admit that his strength is nowhere near the level of the other, more accomplished Gotei 13 captains. The fact that his bankai wasn't even revealed by the end of the series shows how much of an afterthought this character is.
14
Love Aikawa: 7th Division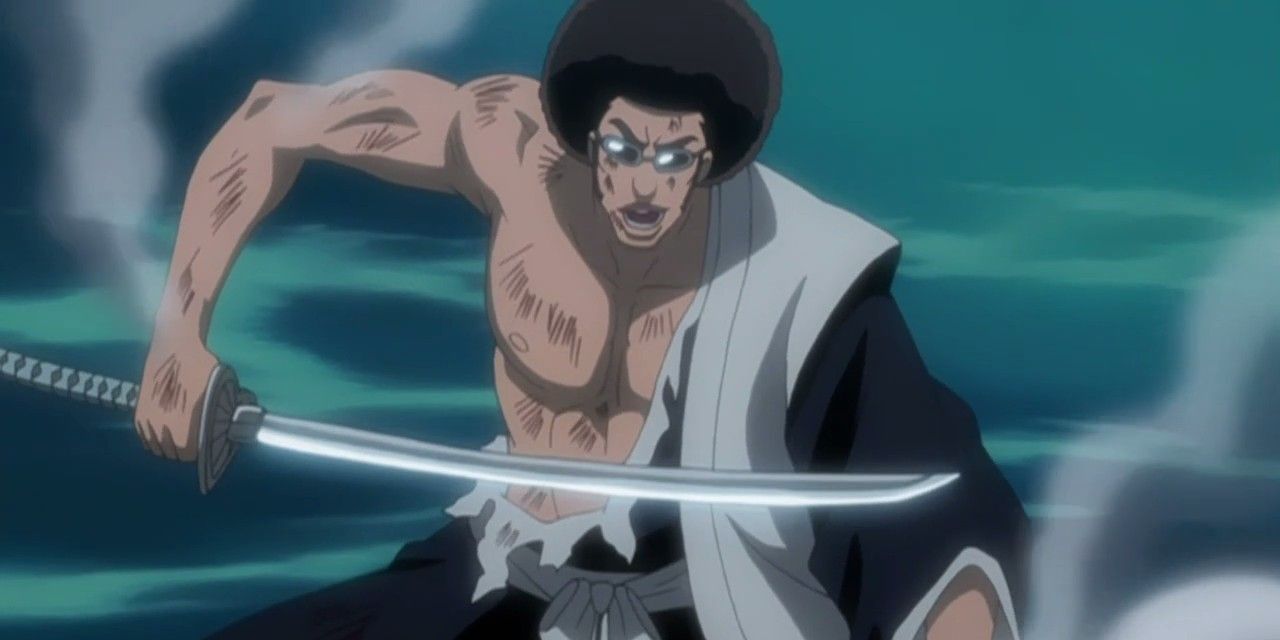 A member of the Visored, Love Aikawa used to be the captain of the 7th Division before a series of events led to this Shinigami being Hollowfied along with others because of Aizen's twisted experiments. As a result, they went into exile and had to live in the real world to figure out a cure for their condition.
While he's definitely quite powerful, there's no denying that Love hasn't shown his combat prowess all that much in later arcs. As a result, the other Shinigami have simply trounced him when it comes to sheer power, leaving him in the dust.
13
Sajin Komamura: 7th Division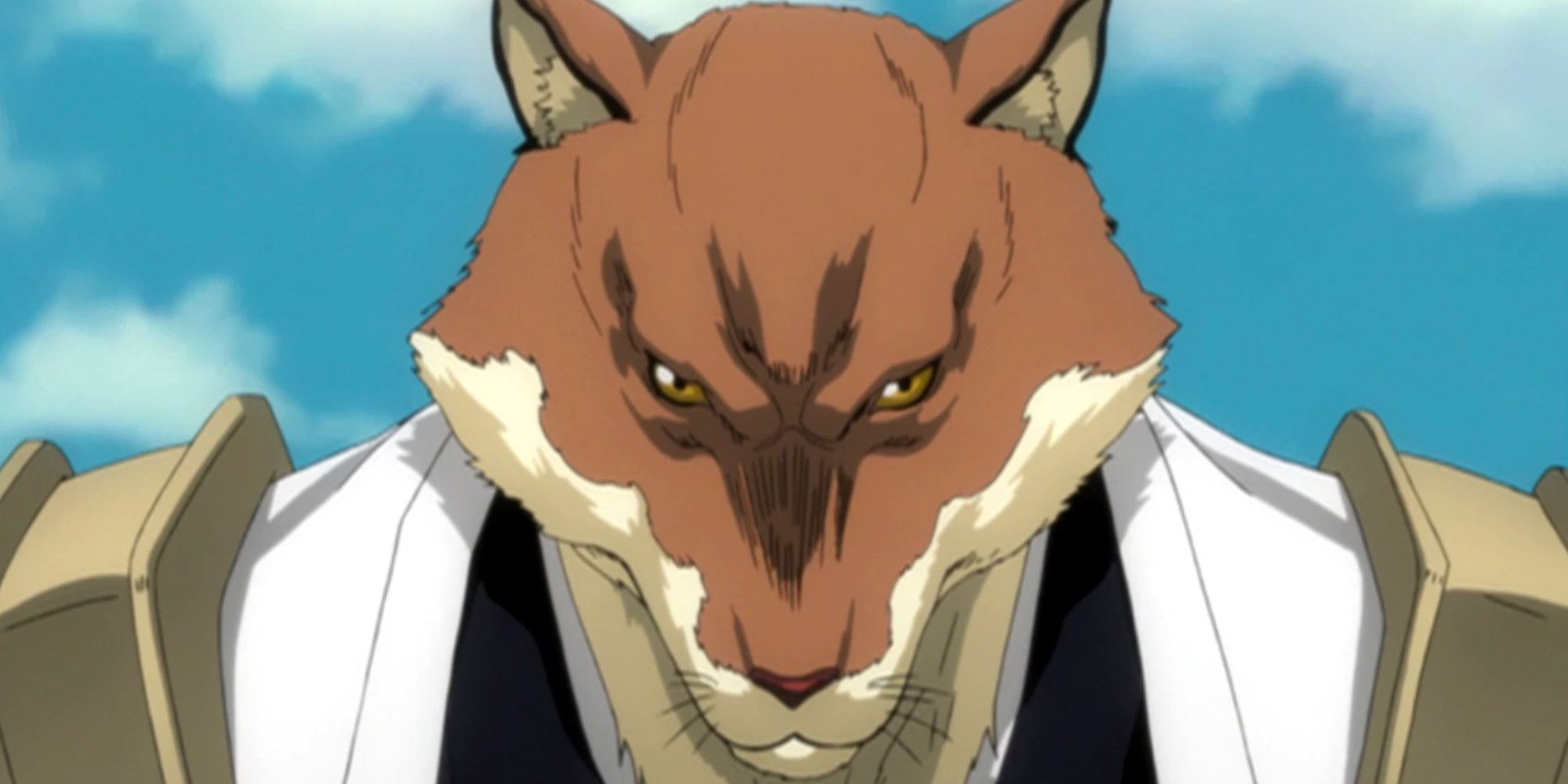 Saijin Komamura is a unique citizen of the Gotei 13. In his first appearance in Bleach, he was a mysterious warrior who hid his face behind a bamboo helmet. It was later revealed that Komamura was an Anthropomorphic Wolf and was highly self-conscious about his features among the rest of the Bleach captains.
RELATED: Bleach: How The Novels Connect To The Story
In strength, Komamura possesses the adequate spiritual pressure required to remain a captain. However, compared to the rest of his peers in skill and Zanpakuto ability, he does not measure up. Komomura's physical strength can not withstand that of most other captains, and even his Zanpakuto has been easily defeated throughout the series.
12
Rojuro Otoribashi: 3rd Division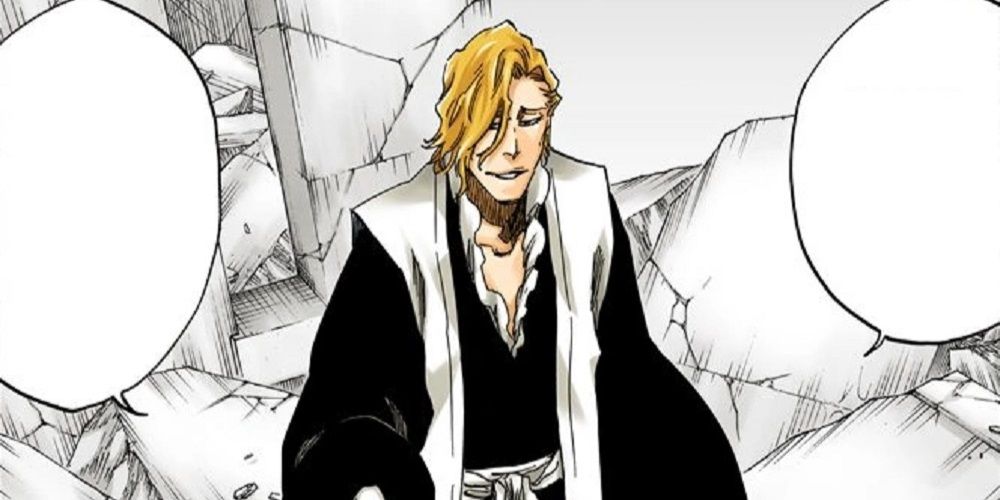 Rojuro, also known as Rose, was a member of the Gotei 13 until he was exiled along with the other Vizored after the Soul Society was tricked by Aizen Sosuke. Rose joined Shinji Hirako and the other Visored until the time came for them to join the fight once again and take down Aizen.
Because of his part in the final battle, Rose was reinstated and given his former rank of captain of squad three in return. Rose is an exceptional fighter who moves around the battlefield with grace and poise. Unfortunately, Rose does not enjoy combat and does not feature enhanced strength, instead fighting with maneuverability and control.
11
Sui-Feng: 2nd Division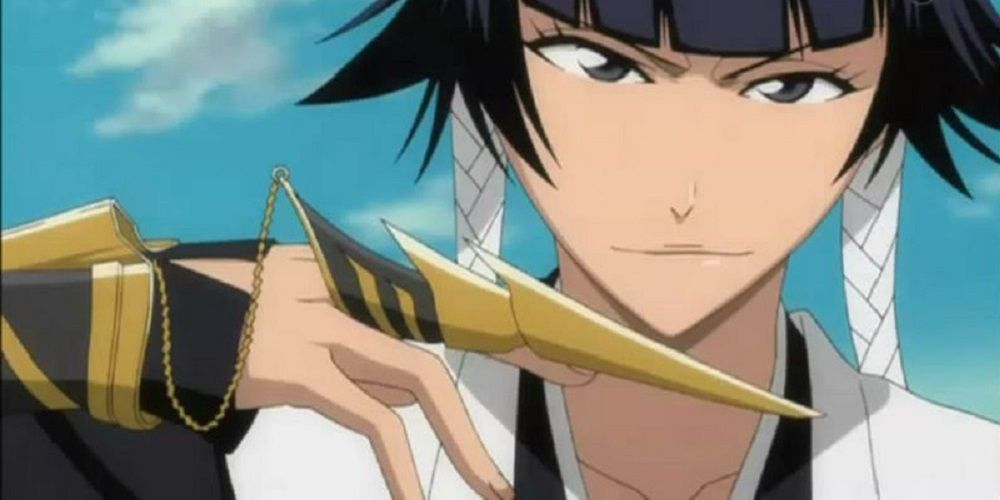 As the captain of the Second Division in the Soul Society, Sui Feng also is head of the Stealth Force. Sui Feng replaced Yoruichi after she abandoned the Soul Society and has been living in her shadow ever since.
Sui Feng does possess immense skill in battle, being one of the fastest captains in the thirteen court squads, but she lacks patience and is quick to let her emotions get the best of her. Because of this, Sui Feng often makes hasty attacks that leave her open counter-attack; in addition, Sui Feng's Zanpakuto ability was initially one of the most dangerous, but if faced with a stronger opponent, the effect becomes inert.
10
Jushiro Ukitake: 13th Division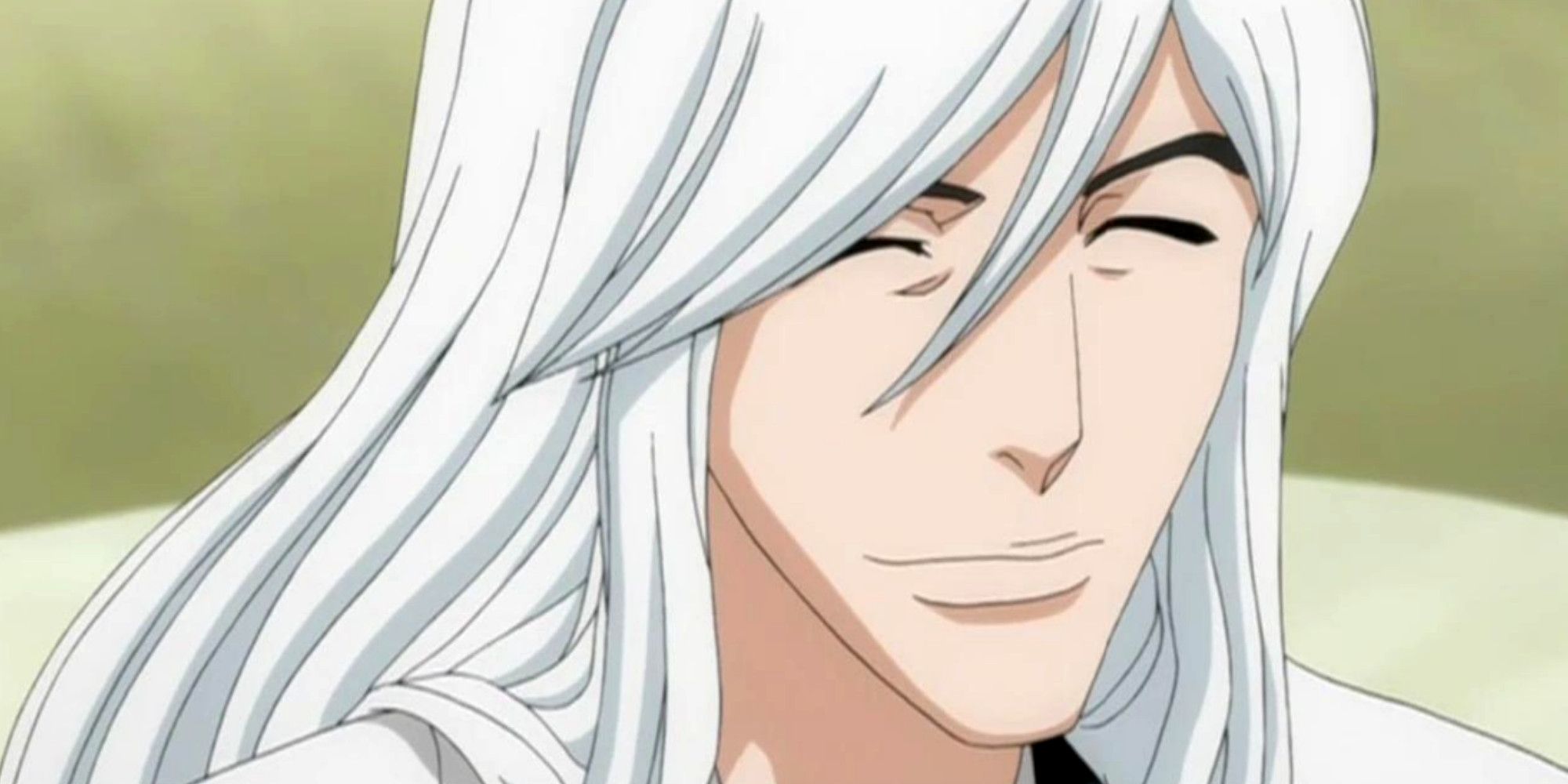 Captain Ukitake is a highly respected captain among the ranks of the Soul Society for his calm and approachable demeanor. Ukitake is also a highly skilled swordsman, one of the most skilled, having been trained by Captain Commander, and considered one of his top pupils next to Shunsui Kyoraku.
RELATED: Best Anime Male Characters With Brown Hair
However, while Ukitake is a formidable opponent, his fragility and poor constitution make him a vulnerability and weaken him to a severe degree. Nevertheless, Ukitake remains strong enough to maintain his position in the thirteen-court guard squads but avoids battle if possible.
9
Kensei Muguruma: 9th Division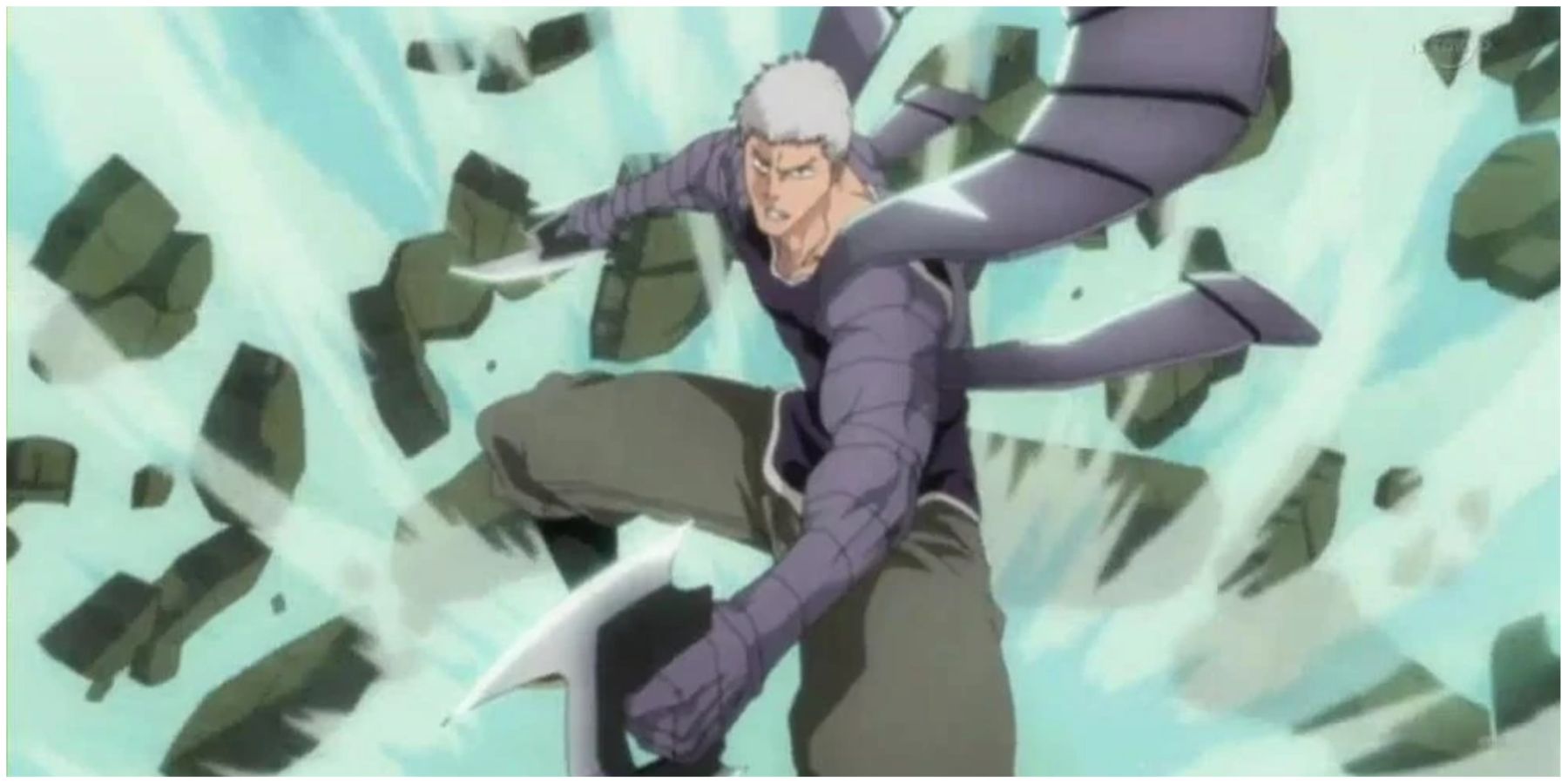 Kensei is another member of the Visored who was reinstated after the final battle against Aizen Sosuke as the last replacement for the captains that deserted their posts alongside him.
Kensei has immense physical strength, which echoes his fighting style. Kensei is a very close-quarters fighter who has honed his hand-to-hand combat techniques to perfection. Paired with his Visored abilities and his Zanpakuto, Kensei is a prominent threat on any battlefield, which many of his peers recognize.
8
Shinji Hirako: 5th Division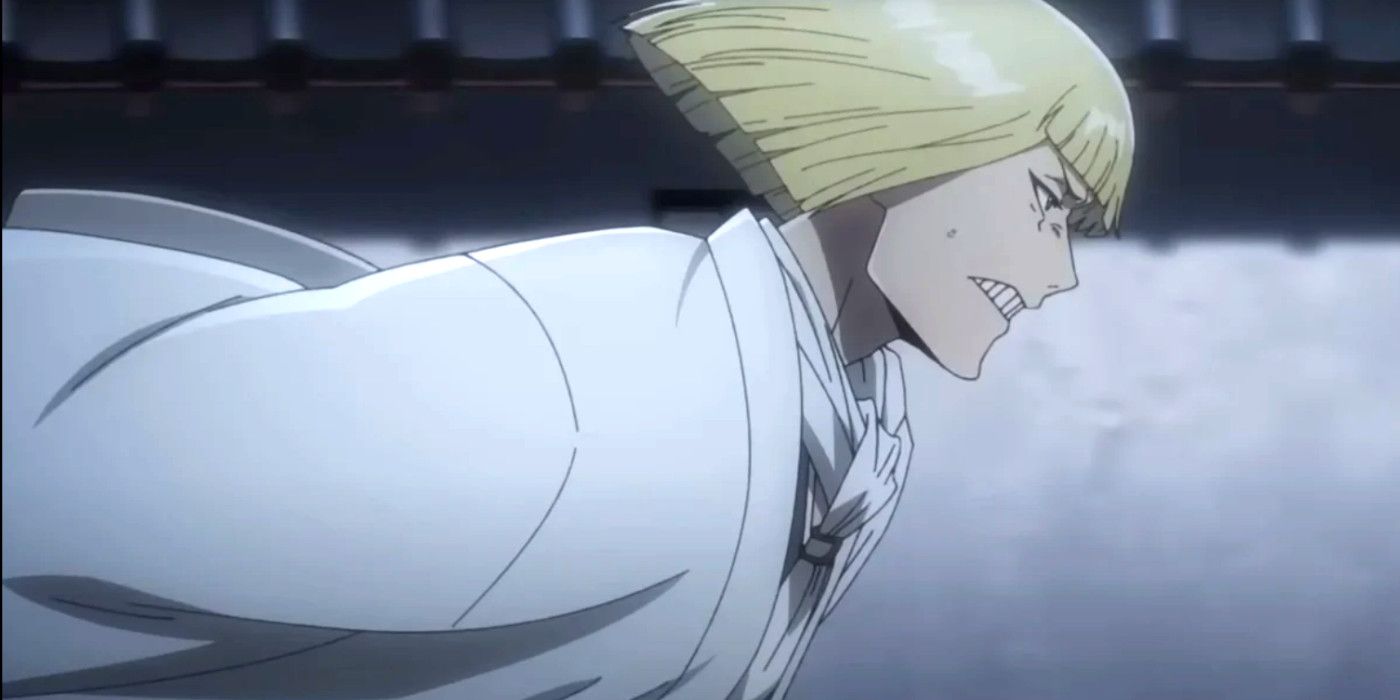 Shinji Hirako was the former Fifth Division captain until he was exiled with the rest of the Vizored. Shinji led his fellow outcasts into battle against Aizen, partnering with the Gotei 13 to take him down. Because of the part he played, he was reinstated in the Soul Society along with a few of his comrades and made a captain once again.
Shinji has incredible swordsmanship skills but not overwhelming strength to overpower his opponents. Shinji excels at outthinking his opponents and forcing them to make mistakes which he can then take advantage of. He does possess more power than most Bleach captains as a Vizored but can not compete among stronger competitors like Zaraki Kenpachi.
7
Mayuri Kuotsuchi: 12th Division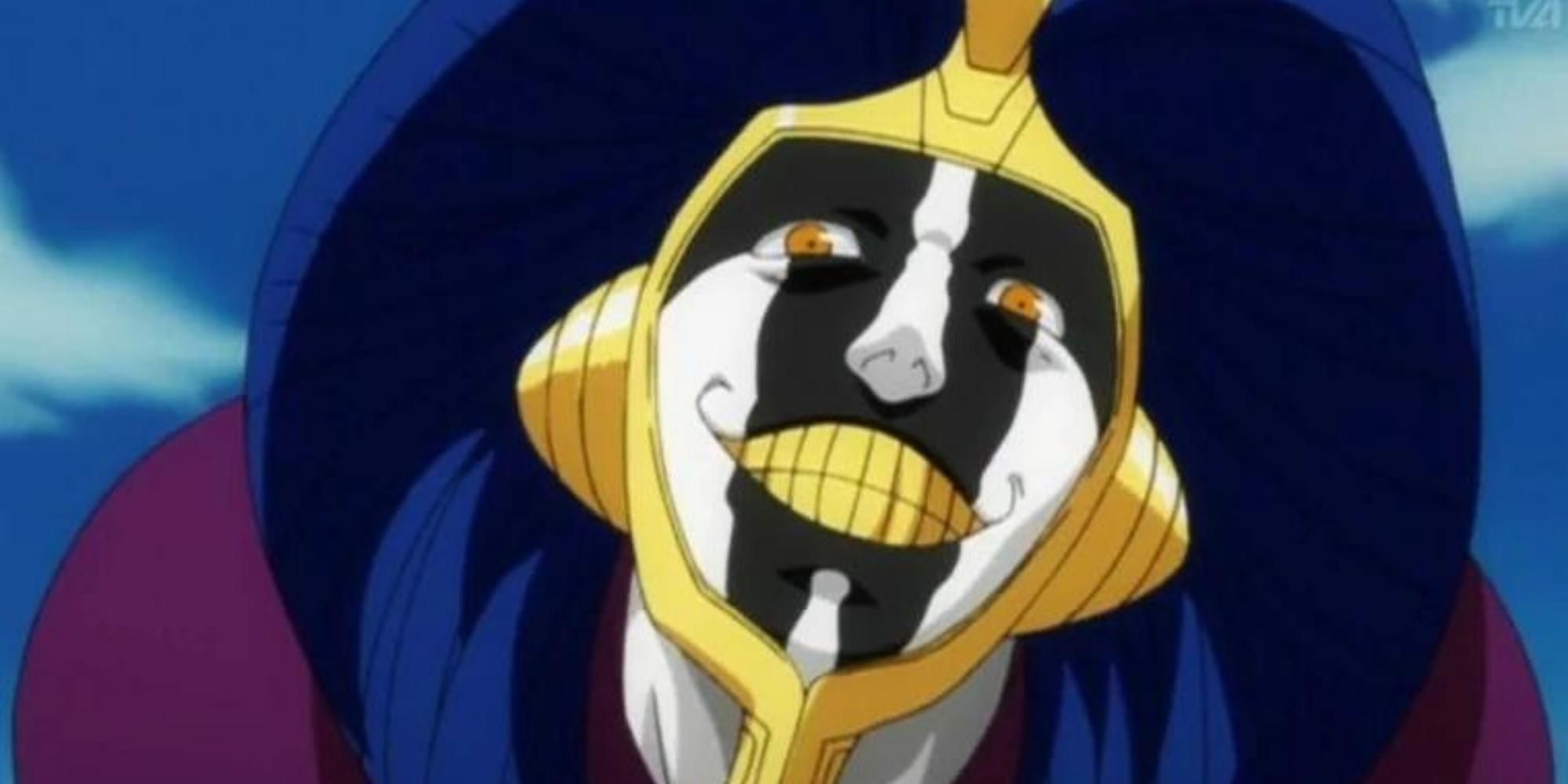 Mayuri of division twelve is not a weak captain by any means; however, he has a minuscule interest in petty squabbling and fighting strong opponents. He is an intellectual whose sole purpose is the discovery of knowledge and to forever pursue his curiosity.
RELATED: Bleach: The Most Overpowered Abilities In The Series
While Mayuri does possess a powerful Zanpakuto ability, he does not participate in battle often. However, he is still feared among the Gotei 13 for the horrific experiments that he uses against his opponents, some of which have eaten enemies alive for their spiritual pressure.
6
Toshiro Hitsugaya: 10th Division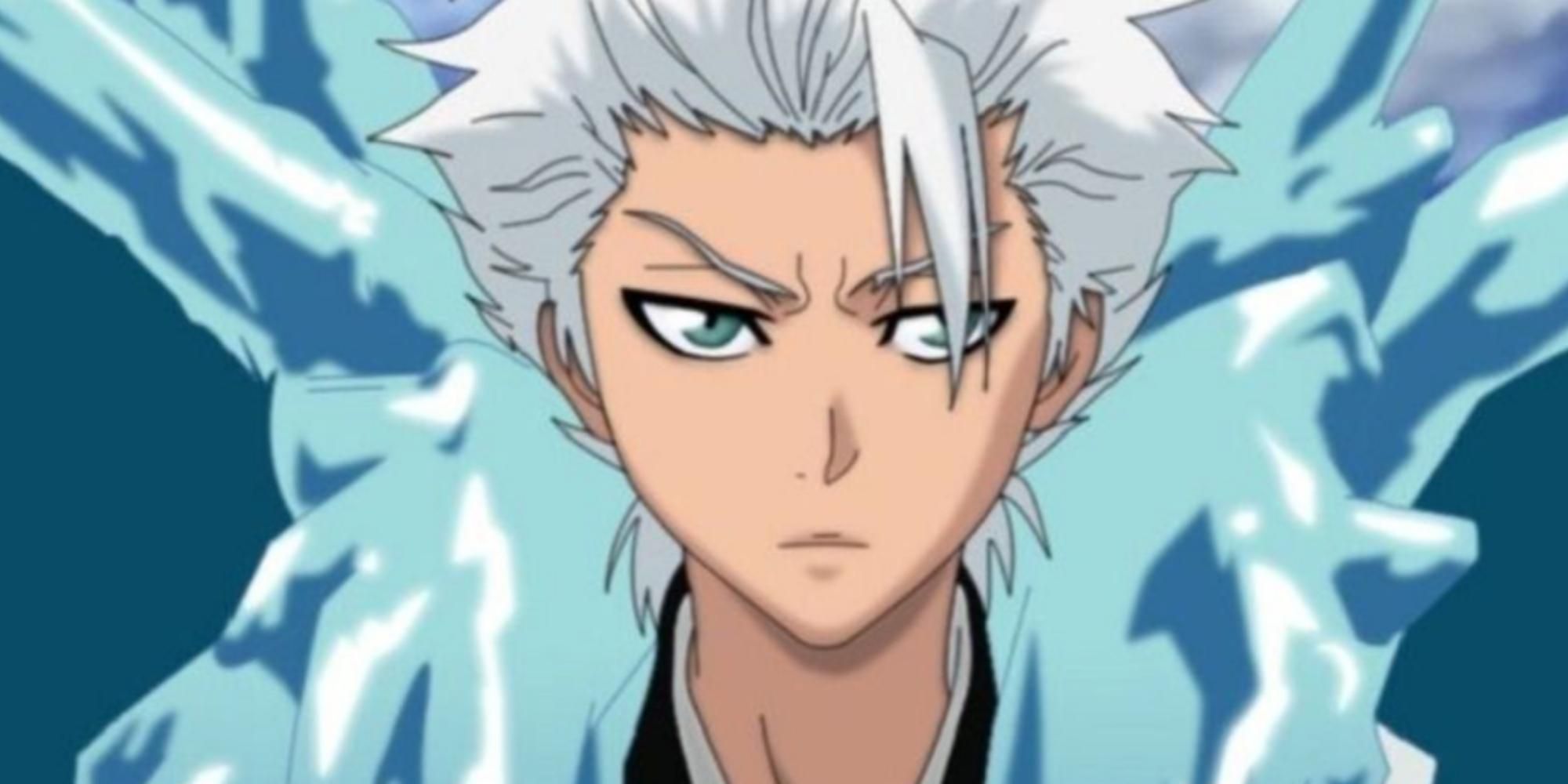 Hitsugaya is the youngest Gotei 13 captain in the Soul Society and is considered a prodigy among shinigami, also being the youngest shinigami to reach the state of Bankai.
Hitsugaya trains relentlessly to increase his strength and skill and can easily go toe to toe with many of the thirteen court squad captains without releasing his Zanpakuto. Additionally, Hitsugaya's Zanpakuto is one of the strongest in the Soul Society, countering that of Ryujini Jaka, belonging to Captain-Commander Yamamoto.
5
Byakuya Kuchiki: 6th Division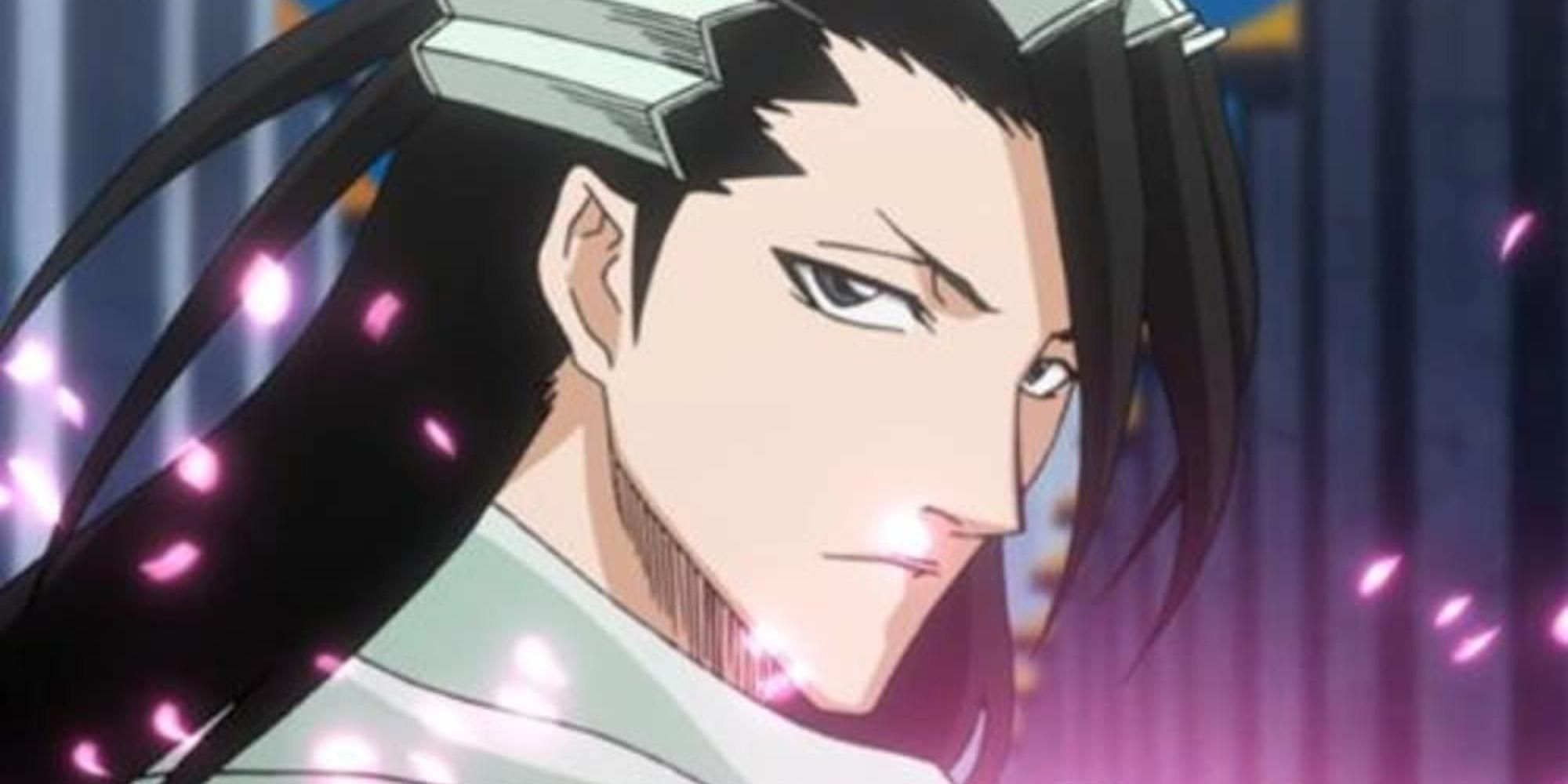 Byakuya Kuchiki is a member of a long line of powerful Soul Reapers and as such, holds himself to a high standard when it comes to his abilities as a Soul Reaper and captain of the sixth division of the Gotei 13. Byakuya was hand trained by Yoruichi Shihouin in both shunpo and swordsmanship, making him a cut above the rest aside from those trained by the Captian Commander himself.
His sword skills are deathly accurate, and his strength is formidable, being able to rival that of Ichigo's Bankai for a time; Byakuya's Zanpakuto only adds to his strength giving him an attack with nearly limitless range.
4
Shunsui Kyoraku: 1st Division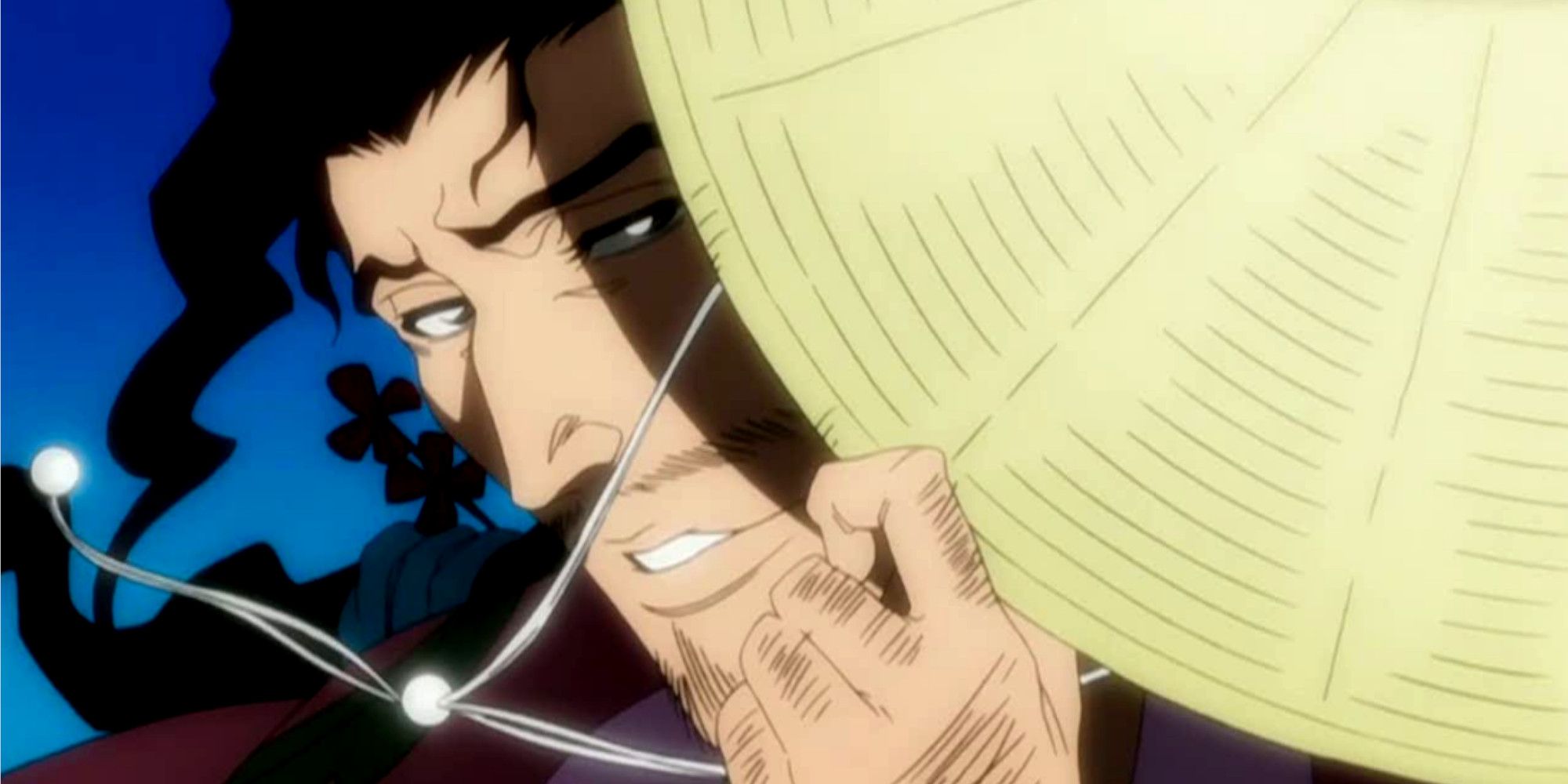 Shunsui is the second favorite pupil of Captain Commander Yamamoto, who has reached an expert level in swordsmanship and possesses immense power as a captain of the thirteen court guard squads. He excels at every aspect of combat, from speed, strength, and skill, also being the only Soul Reaper who can adeptly use two swords simultaneously.
Shunsui's physical strength is also nothing to look down on, as he is more than capable of taking down strong opponents without releasing his Zanpakuto and fighting on equal terms with the Espada. Still, due to his personality to always take things easy, he never fights at full strength.
3
Retsu Unohana: 4th Division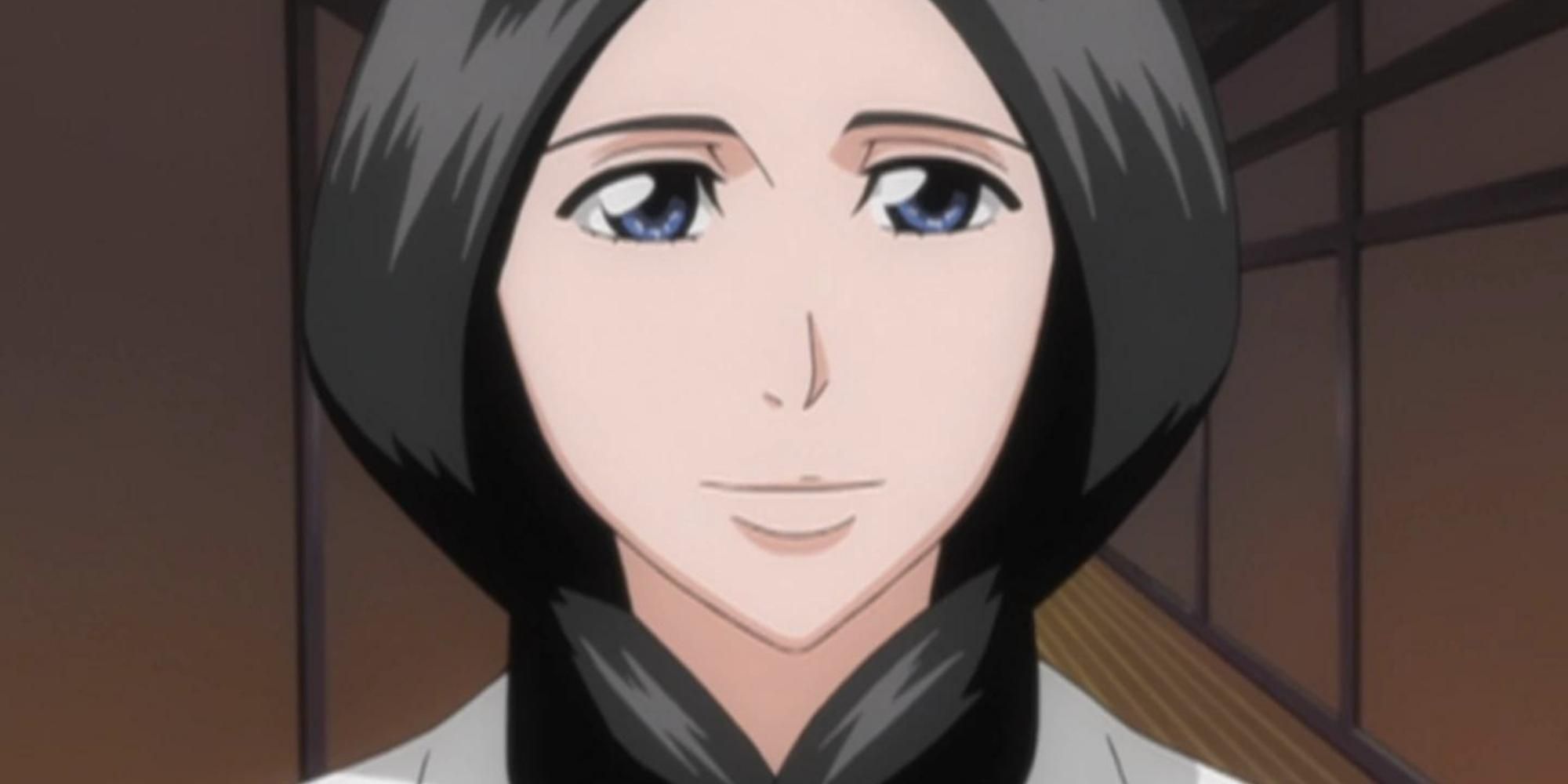 The history of Retsu Unohana is very muddled in the Soul Society due to her change in station. Retsu was hand-picked by the Captain Commander himself during the Gotei 13's founding and was made the original Captain of Squad Eleven and the previous holder of the Kenpachi title.
RELATED:Bleach: Things Only Manga Readers Know About Ichigo
Retsu was the most feared fighter on the battlefield whose strength knew no equal; she was so overwhelmingly strong that her fights would end so quickly that she learned how to heal so that she could repair her opponent's injuries and fight them again.
2
Kenpachi Zaraki: 11th Division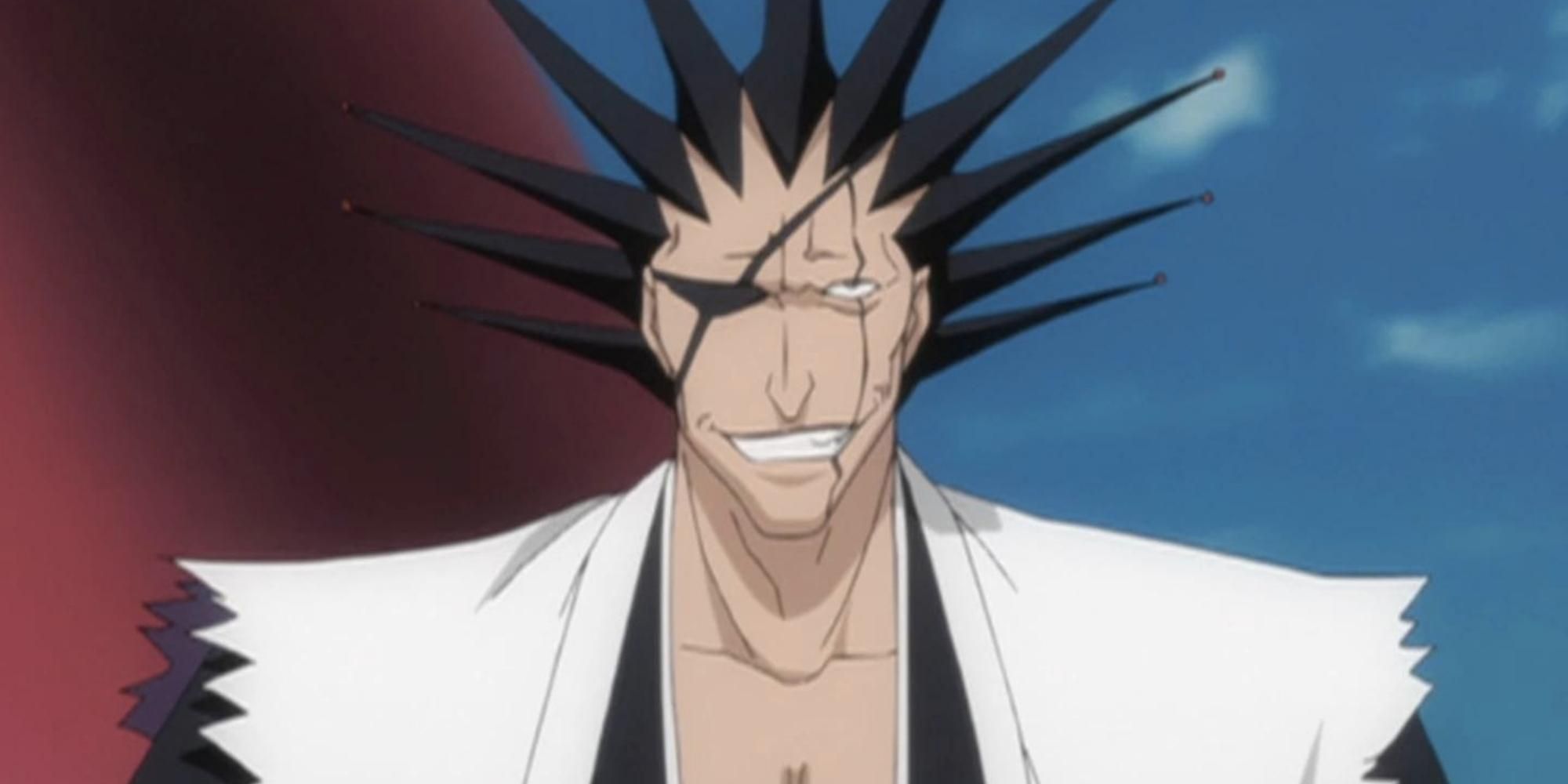 Zaraki is the current holder of the Kenpachi title and is considered the strongest Soul Reaper in the Soul Society. Zaraki became a Soul Reaper after facing Retsu Unohona, whom he could only wound once, and was then quickly dispatched after.
Retsu healed Zaraki, and he became a Soul Reaper soon after she stepped down as Kenpachi, then rose to become a captain of Squad Eleven. Zaraki's way of fighting fuels his ego as he loves the thrill of battle and facing death head-on. Zaraki Kenpachi jumps through many hoops to decrease his strength so that he doesn't kill his opponents too quickly.
1
Genryusai Yamamoto: Captain-Commander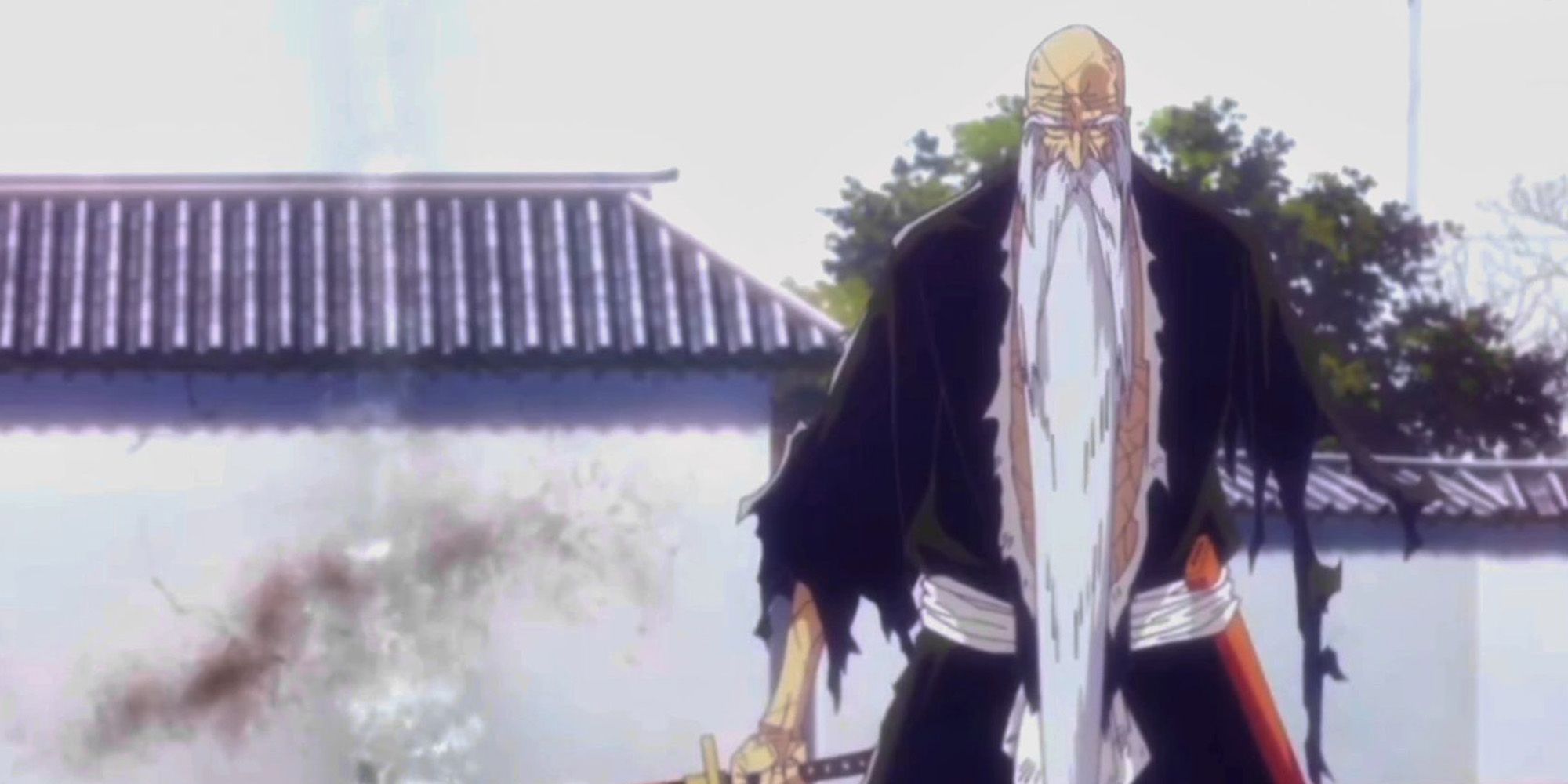 The Captain Commander of the Soul Society is the shining example of power and strength; Yamamoto has ruled over the thirteen court guard squads for over one thousand years and has done so with the sheer presence of his power alone.
No soul reaper measures up to the combined strength of Genryusai Yamamoto and his Zanpakuto. However, Yamamoto does not require his sword in order to be a formidable opponent having the strongest hand-to-hand combat skill in all of the Soul Society, which was demonstrated during his fight with Wonderweiss where he cleaved the Espada in two with just a single punch.
MORE: Bleach: The Most Cathartic Moments
#Gotei #Captain #Ranked #Strength