Thanks to the Internet, video games from every era have become easy to copy and preserve. However, physical copies and cartridges can be incredibly hard to come by, which is why museums and private collectors put in a lot of time and effort to find and preserve these pieces of history.
RELATED: Things You Never Knew About The Atari 2600
The Atari 2600 was the first really successful cartridge-based home gaming console, and it has a massive library of titles with some incredibly valuable cartridges. Because while some games were bestsellers with copies that are easy to find even now, others hardly sold any cartridges and have become rare collector's items instead.
All prices were taken from PriceCharting.com and were accurate at the time of publication.
13
Karate ($24)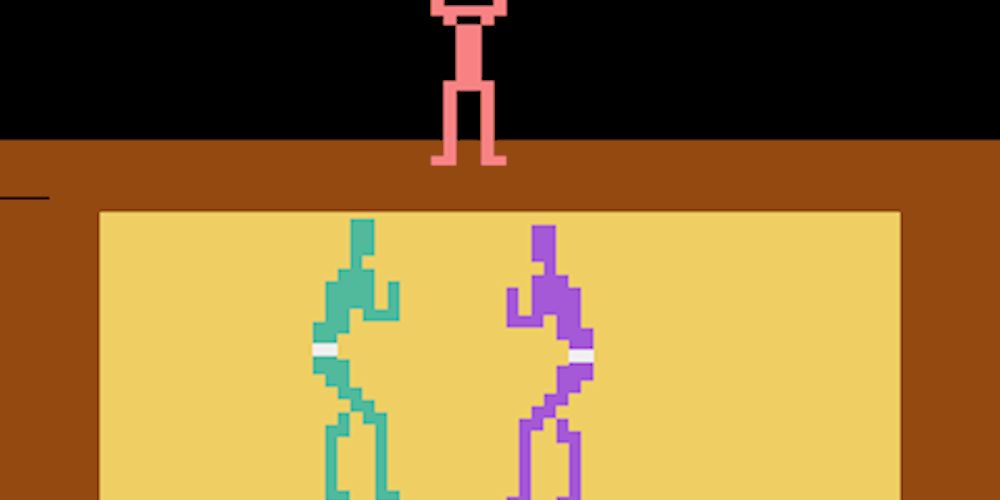 | | |
| --- | --- |
| Loose | $8.90 |
| Complete in Box | $24.00 |
| New | $25.44 |
Back in 1982, video games were still new enough that developers could get away with generic titles like Karate. Reviewers panned this fighting game both at the time and in retrospective reviews, but then collectors don't care much about game quality. What's more important is that two different publishers would release the game: first Ultravision, and then Froggo.
Ultravision would hand distribution over to Froggo soon after Karate came out, so there are far fewer copies with the Ultravision name on them in circulation. So, while the listed prices are fair for Froggo editions of the game, an Ultravision copy can sell for $1,000 or even more.
12
E.T. ($45)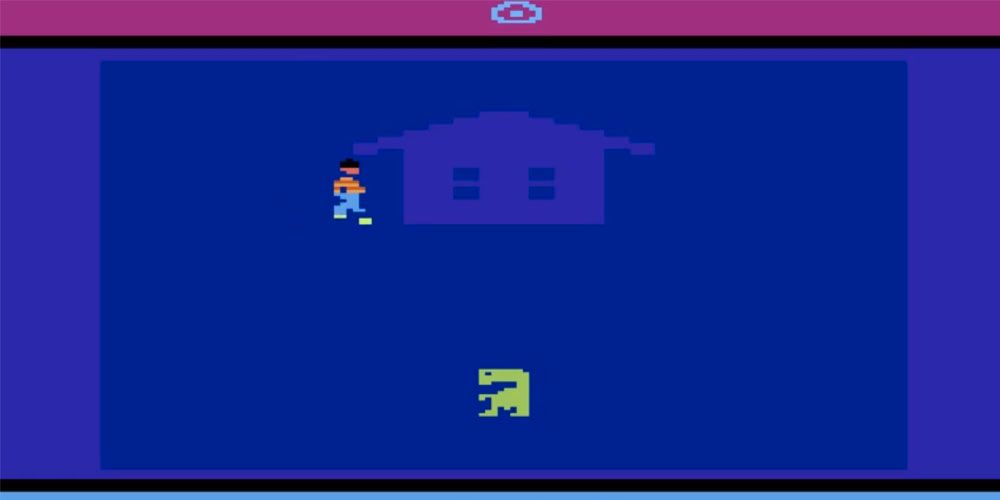 | | |
| --- | --- |
| Loose | $9.69 |
| Complete in Box | $45.03 |
| New | $149.99 |
Journalists have written a lot about E.T. on the Atari 2600, focusing mostly on its quality (or lack thereof). Still, gamers shouldn't think any less of programmer Howard Scott Warshaw. Warshaw developed the game in a little over a month, a breathtakingly short timeframe when average development cycles at the time were anywhere from seven months to a year. It also didn't help that E.T. demands that players collect phone parts to phone home if they want to complete the game. Most Atari 2600 titles have players repeat the same task on the same screen over and over to achieve a high score, which is much easier to program.
The story of E.T.'s release and the shock it dealt to the games industry is well known. Eventually, Atari would collect the unsold and returned copies and throw them into a desert landfill, there to be lost forever. When company Fuel Industries finally unearthed the landfill in 2014, they found nine hundred copies of E.T., along with other Atari games. Fuel Industries brought several hundred of them to auction, where they collectively sold for over $100,000. With a copy now sitting in the Smithsonian Institution, E.T. has turned out to have quite an important legacy.
11
Gauntlet ($59)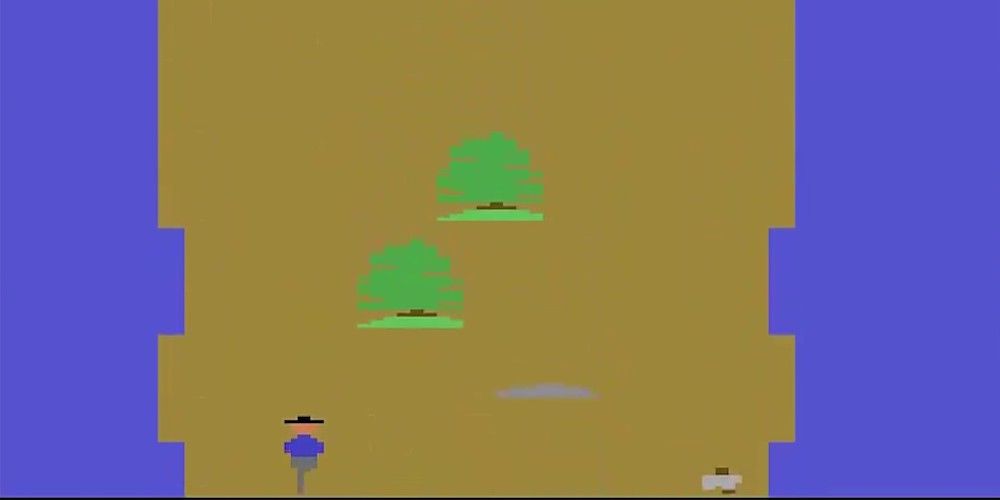 | | |
| --- | --- |
| Loose | $30.10 |
| Complete in Box | $59.50 |
| New | $210.57 |
While Atari would make a fantasy arcade game called Gauntlet in 1985, this game for the Atari 2600 is completely unrelated. In it, players assist Sir Robert Wittenbottom through a gauntlet of obstacles to prove his worth to a remote tribe in the Amazon jungle. Unlike most other Atari 2600 tiles, which were available in stores, gamers could only get Gauntlet by mail order directly from the developer, Answer Software.
RELATED: The Rarest Amiga Games (& How Much They're Worth)
The fact that the game was never mass-produced adds to its value, which, when it first resurfaced sold for around $3,000. However, the price has declined quite a bit since then as collectors have found more copies.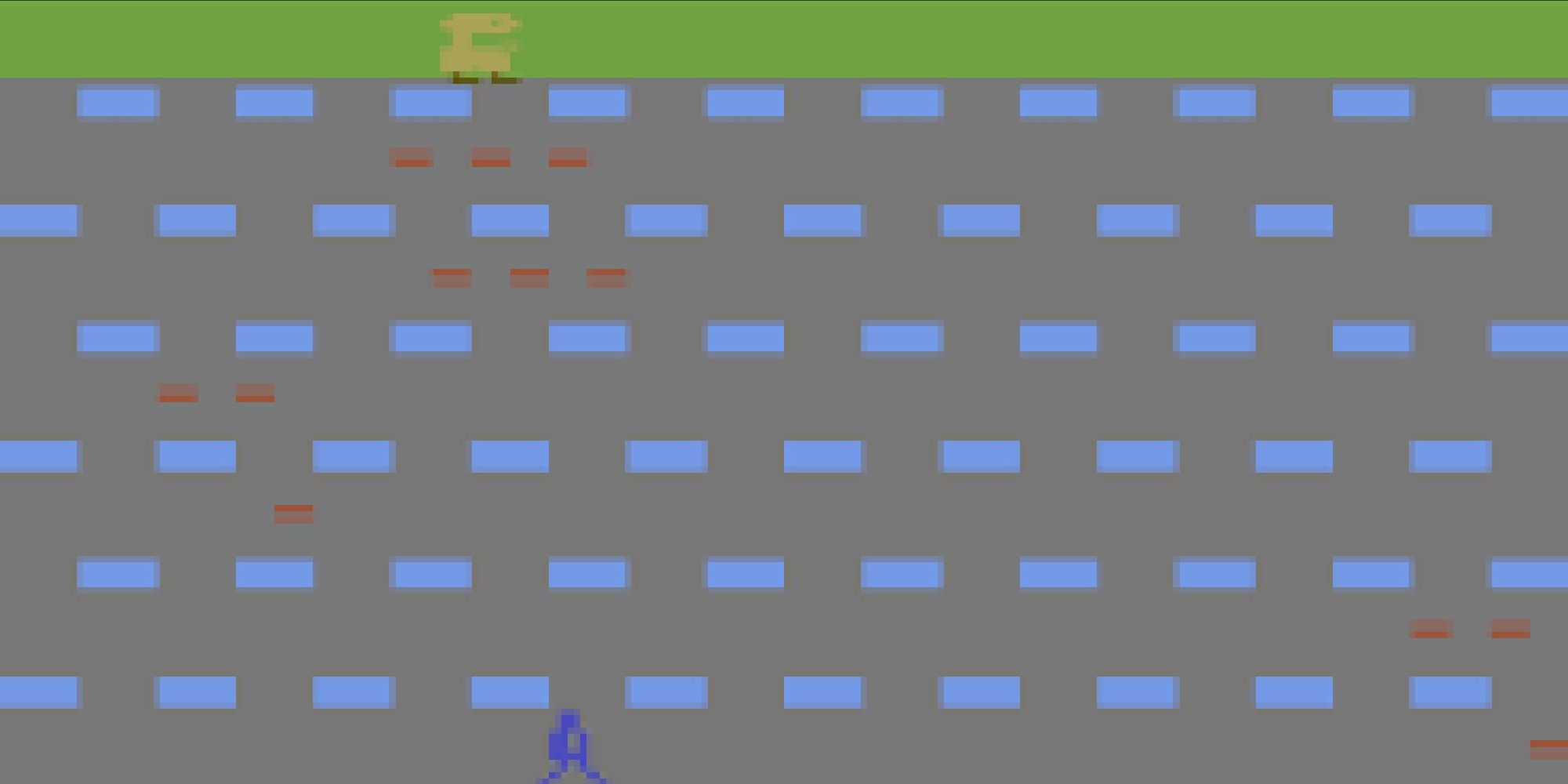 | | |
| --- | --- |
| Loose | $45.50 |
| Complete in Box | $61.02 |
| New | $92.00 |
Not to be confused with the infamous video game adaptation, Extra Terrestrials was made by a Canadian family who wanted to take advantage of the video game craze. Sadly, however, they joined in a little too late. Their company, Skill Screen Games, didn't finish Extra Terrestrials until after the big market crash.
To try and salvage their investment, the game was reportedly sold door-to-door locally, with only one hundred copies ever produced. The game wouldn't resurface until 2011, and in 2019 a private seller put a copy on eBay for $90,000. They didn't get the full asking price, but the number of known authentic copies is still in the single digits. As such, most collectors can only expect to buy museum-funded recreations.
9
Gamma Attack ($299)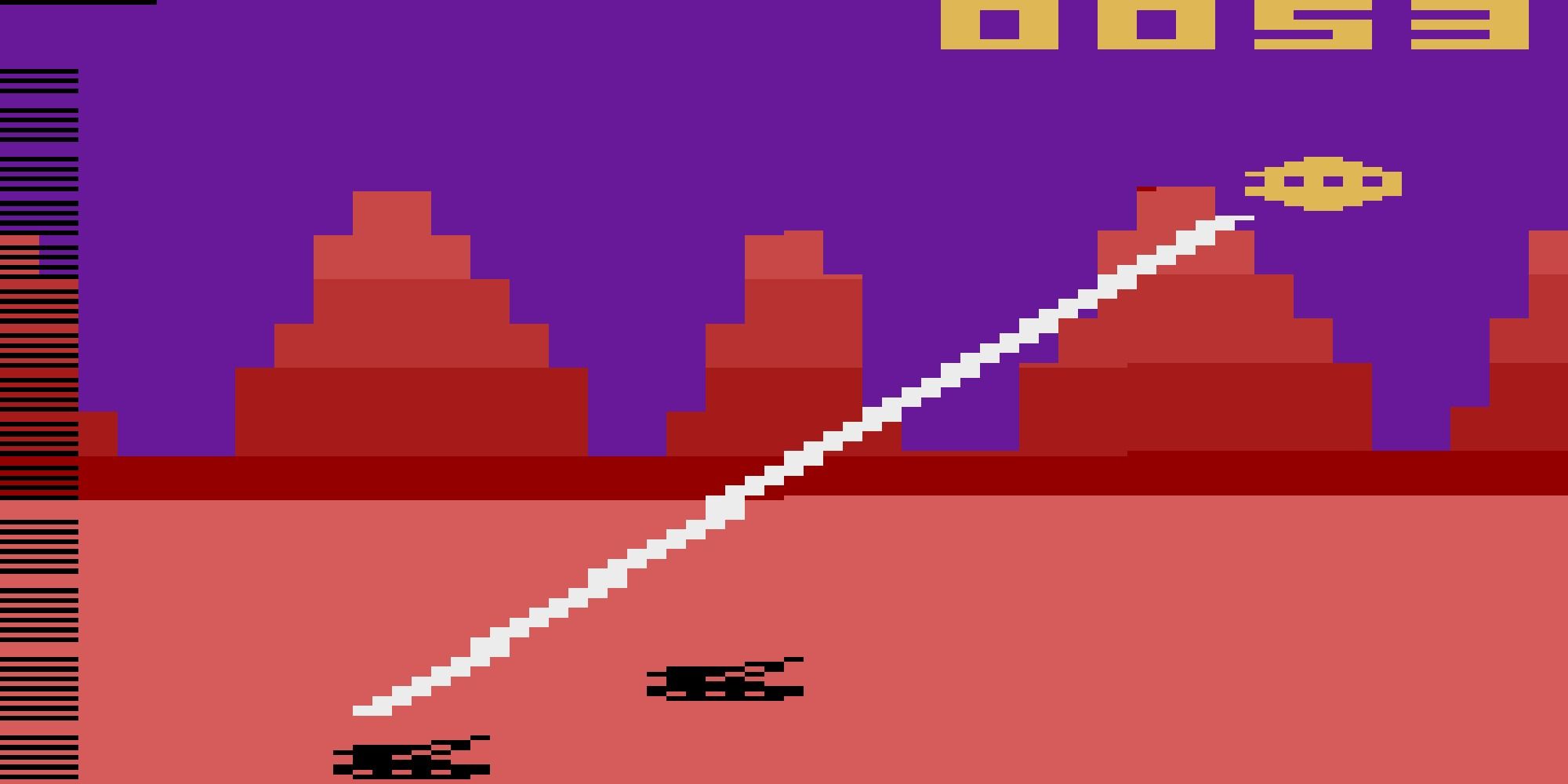 | | |
| --- | --- |
| Loose | $212.25 |
| Complete in Box | $299.99 |
| New | N/A |
It may not be the most expensive, but Gamma Attack is quite possibly the rarest Atari 2600 game ever made. Reportedly, only a single authentic original copy exists, and its whereabouts are well known. One collector has it, and they refuse to part with it for anything less than half a million dollars.
Fortunately, there are ways for other collectors to get copies of this game. The original developer created a limited-release edition of the game after Gamma Attack's rediscovery in 2008, and this is the version collectors can find listed by online sellers. They may not be authentic, but they're still physical examples of gaming history.
8
Superman ($389)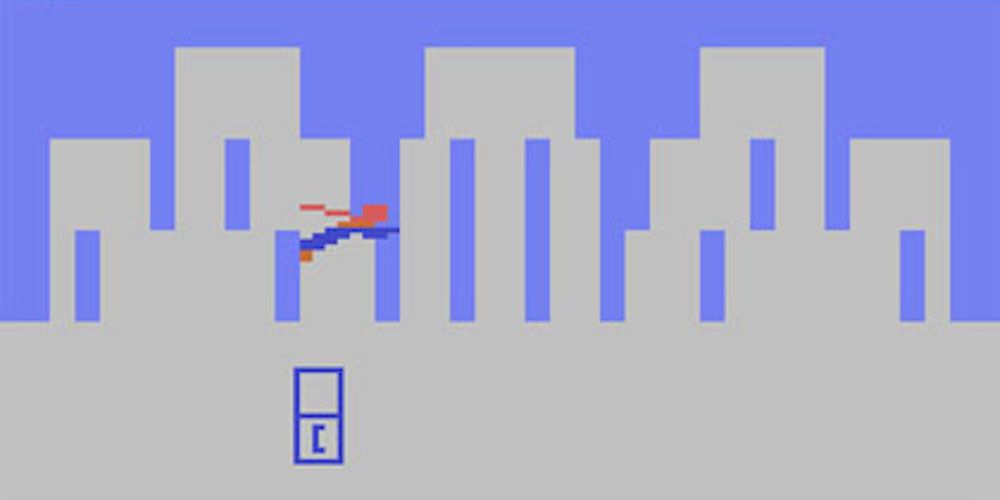 | | |
| --- | --- |
| Loose | $15.58 |
| Complete in Box | $389.50 |
| New | $584.00 |
The Man of Steel has not had the best luck with video game adaptations. However, his first entry fared better than most of his follow-ups, and it's significant for being both one of the first licensed games and one of the first action-adventure games to feature several locations. In fact, the landmark game Adventure wouldn't come out until a year later.
RELATED: Most Expensive Console Gaming Accessories (And How Much They Are Going For)
Not every edition of Superman is worth a lot, but the limited Sears tie-in edition with a yellow title can fetch several thousand dollars. Other versions, like the one that came in a blue box instead of the usual red, can also command a significant sum, making Superman one of the most expensive games for the Atari 2600.
7
River Patrol ($832)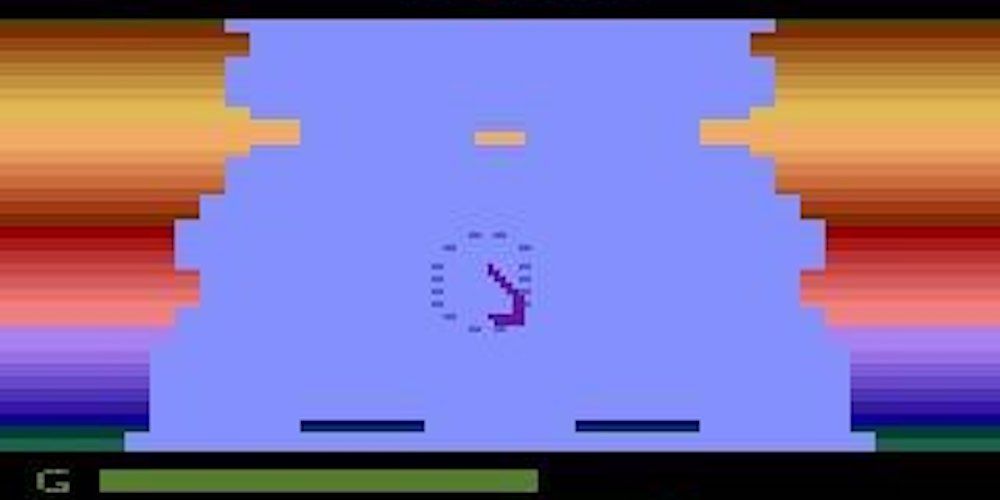 | | |
| --- | --- |
| Loose | $781.55 |
| Complete in Box | $832.67 |
| New | $1,249.00 |
River Patrol came out in arcades and on several other consoles, but it's the Atari 2600 version that collectors covet. Players have to save NPCs on a river while avoiding hazards along the way. It's not the only game of the era to have players navigate a river, but this one is about saving people instead of destroying boats and helicopters.
The arcade version came out in 1981, but developer Tigervision released the Atari 2600 port in 1984. This was bad timing because the great video game crash had been going on for a year by that point. The poor performance due to the crash is the major reason for the game's scarcity.
6
Mangia ($1,249)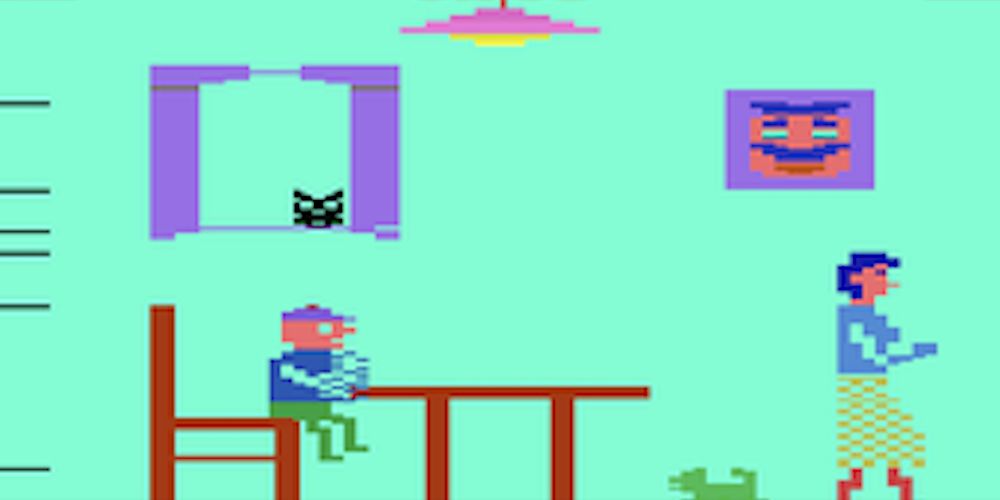 | | |
| --- | --- |
| Loose | $381.77 |
| Complete in Box | $1,249.85 |
| New | N/A |
Mangia means "eat" in Italian and perfectly describes the game's mechanics. Players are forced to eat plate after plate of spaghetti until their stomach explodes. To prevent this game over, players must feed some food to their dog or cat without their mother looking.
The graphics are surprisingly good for an Atari 2600 game, but the simple game loop and unpleasant end state are probably why the game never sold well. On the bright side, poor sales have made the North American version of Mangia one of the rarest Atari 2600 games in existence.
5
Pepsi Invaders ($3,500)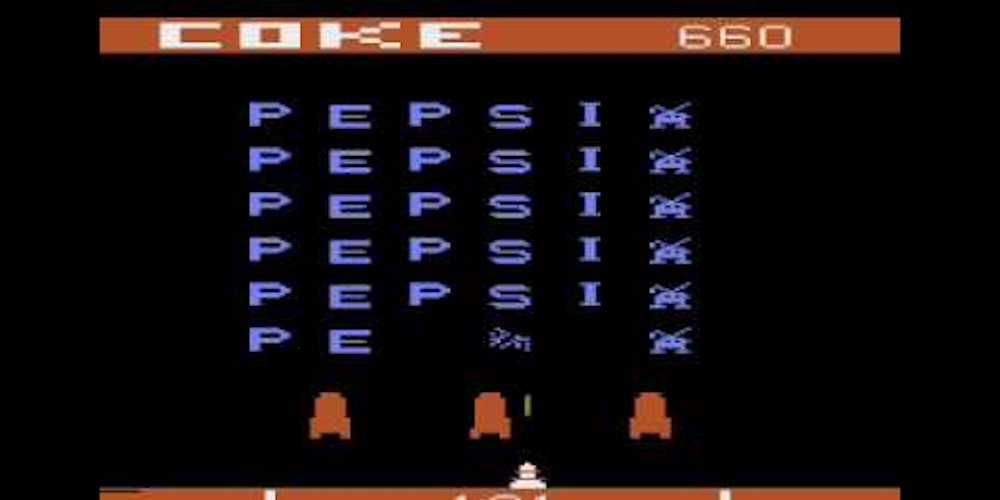 | | |
| --- | --- |
| Loose | $1,498.94 |
| Complete in Box | $3,500.00 |
| New | N/A |
People complain about ads in sports games all the time, but even back in the Atari 2600's day, there were times when entire games were essentially just interactive ads. For instance, Pepsi Invaders is a clone of Space Invaders made by the Coca-Cola company.
RELATED: The Most Expensive Video Game Consoles At Launch
In this title, players destroy ships that spell out Coca-Cola's main competitor, Pepsi. They only made about 125 copies, and the company gave them out for free during conventions, which is why Pepsi Invaders is one of the most valuable Atari 2600 games. Pepsi wouldn't respond to this game until 1999's Pepsiman, an endless runner starring the titular mascot.
4
Eli's Ladder ($5,419)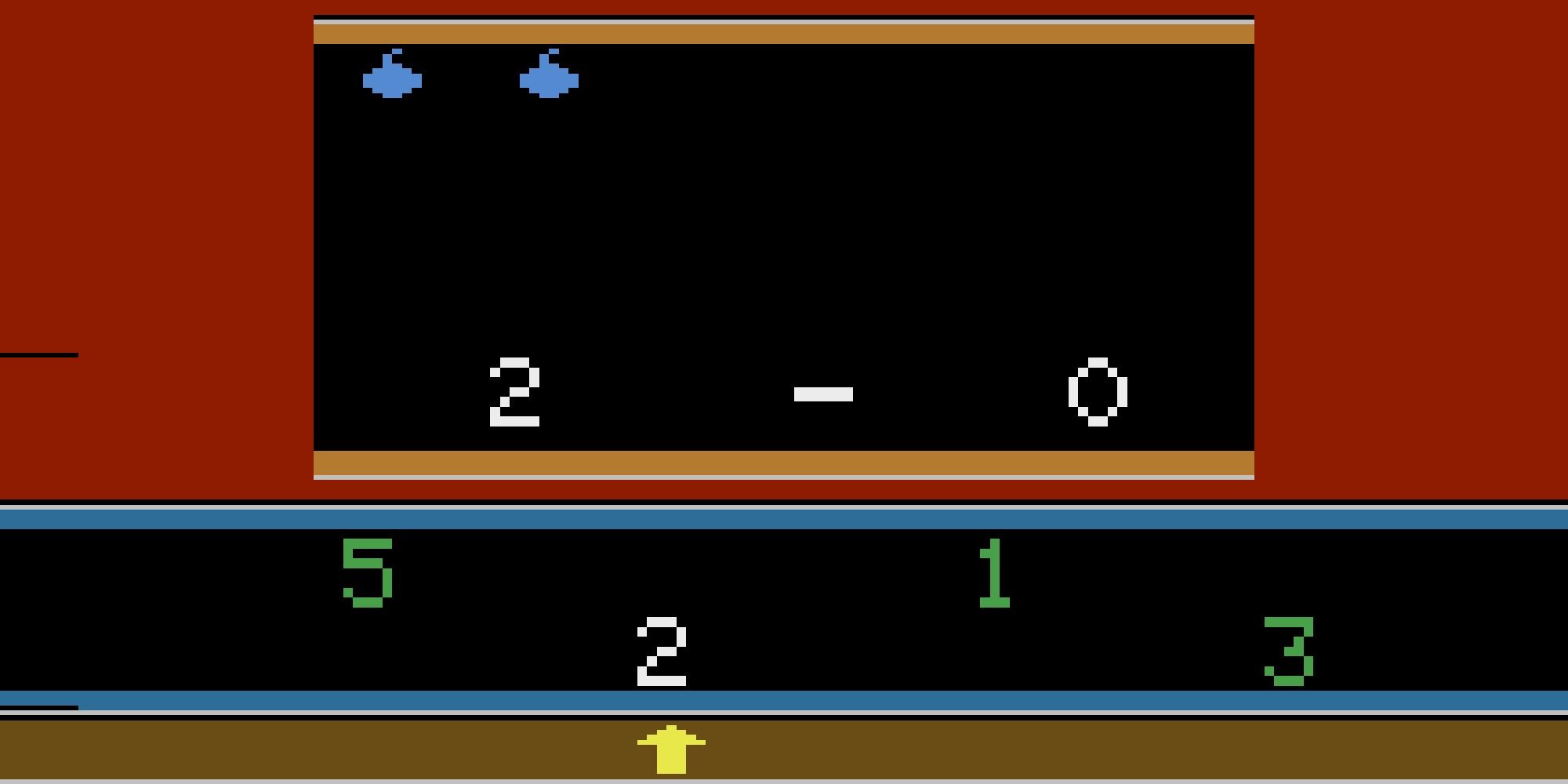 | | |
| --- | --- |
| Loose | $2,001.89 |
| Complete in Box | $5,419.87 |
| New | $8,029.44 |
Eli's Ladder is the single rarest educational video game in existence. The game was developed and published by Simage in 1982, and, like most Atari 2600 titles, the gameplay is simple. Players must perform basic arithmetic to help the alien Eli climb back into his spaceship and go home.
What makes Eli's Ladder such a collector's item is the fact that the box came with a dozen different extras like stickers, worksheets, wall posters, instructions, and more. So, while the cartridge on its own is worth a lot, collectors will pay even more for a boxed version that still has every last sticker.
3
Out of Control ($6,008)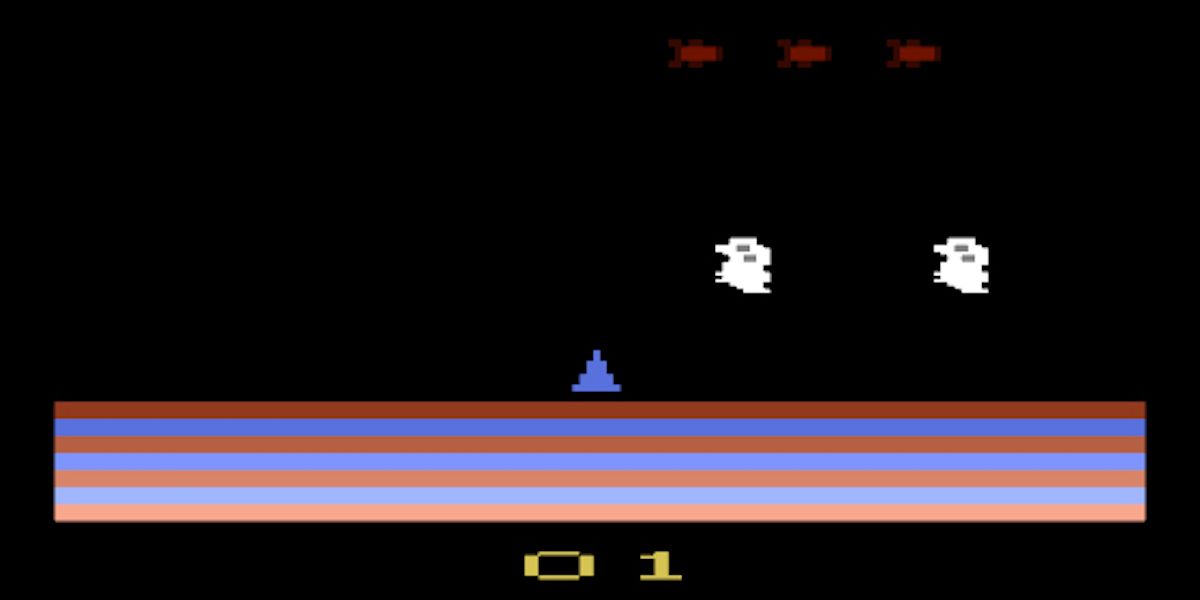 | | |
| --- | --- |
| Loose | $381.91 |
| Complete in Box | $6,008.95 |
| New | $1,403.01 |
Good investments often become poor ideas once everyone catches wind of them, and this can leave latecomers in the lurch. This is the case with Avalon Hill, a board game company that decided to go into video game publishing just as the industry crashed.
As a game, Out of Control is nothing special. Players simply fly a ship through space and then land it to complete the missions. However, thanks to the company's timing, every Avalon Hill game is rare, and Out of Control is easily among the rarest games for the Atari 2600.
2
Red Sea Crossing ($10,400)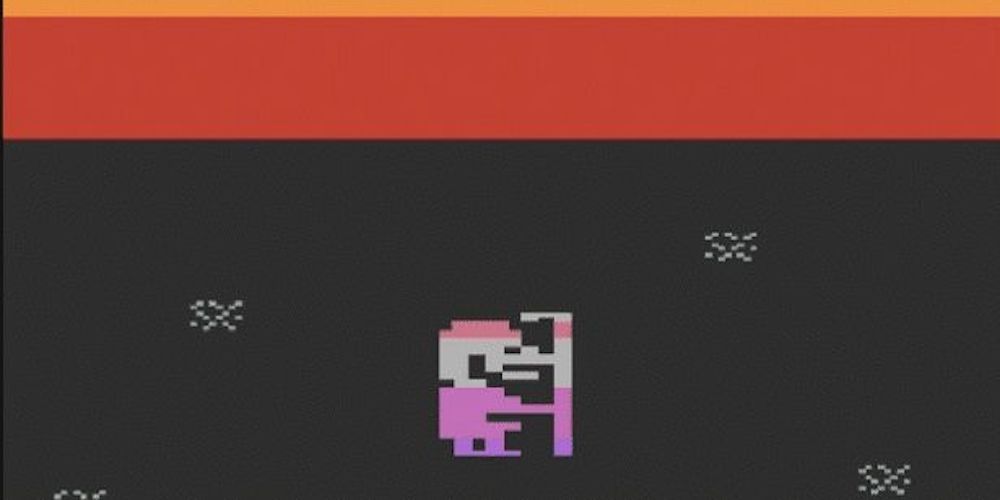 | | |
| --- | --- |
| Loose | $1,685.36 |
| Complete in Box | N/A |
| New | N/A |
The story behind this game is as mysterious as the biblical event that inspired it. Steve Slack at Inspirational Video Concepts developed Red Sea Crossing and it depicts Moses parting and traversing the Red Sea while leaving Egypt. The company only made 100 copies, and they all seemingly disappeared without a trace.
It would take 30 years for Red Sea Crossing to resurface, and, even now, only two original copies are known to exist. One copy was sold in 2012 for $10,400. According to PriceCharting the only sale since then was a remake sold on eBay for $137.06.
1
Air Raid ($33,433)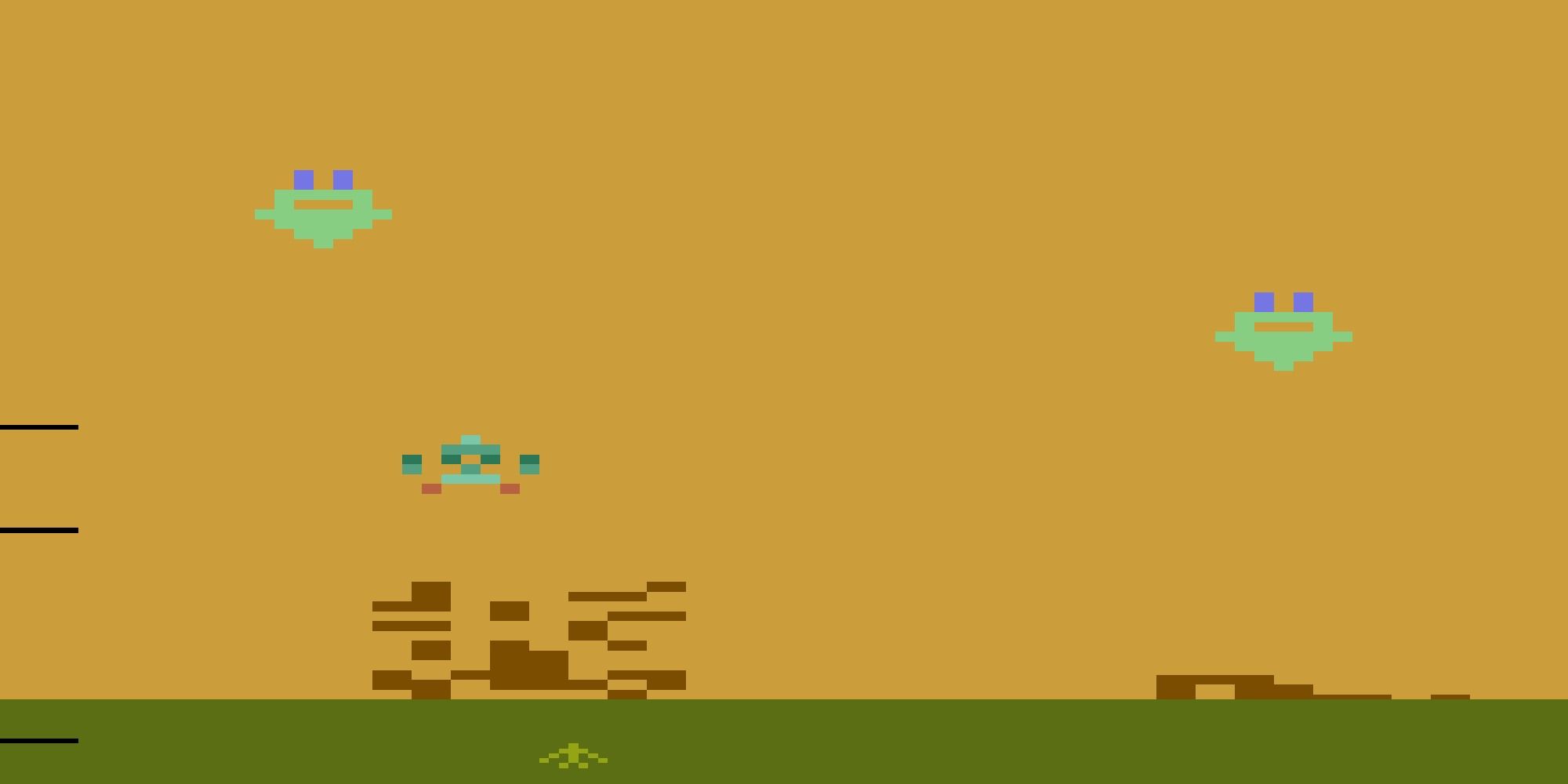 | | |
| --- | --- |
| Loose | $8,143.50 |
| Complete in Box | $33,433.00 |
| New | N/A |
A complete boxed version of this shoot-em-up sold for well over $30,000. The curious T-shape design of the cartridge is a big contributor to this value and explains why even the cartridge on its own is worth an absolute fortune.
Less than five sales of this game have taken place, making it a Holy Grail for Atari 2600 collectors. While the cartridge shape has a practical value (gamers can use it as a handle to plug it into and pull it out of the console), it's also very rare, and developer Men-A-Vision only ever created Air Raid. Together, these factors explain why Air Raid is the most expensive Atari 2600 game on the planet.
MORE: The Best-Selling Atari Games, Ranked By Sales
#Rarest #Atari #Games #Theyre #Worth