Highlights
Amouranth has been replaced as the second most popular female Twitch streamer by Mexican streamer AriGameplays, indicating possible competition for Amouranth's coveted spot.
Despite facing bans and controversies, Amouranth has managed to thrive on Twitch by following trends and has earned millions, even owning businesses with plans to open an animal sanctuary.
AriGameplays has seen a significant increase in followers and is now ranked just behind Pokimane, suggesting that she has the potential to challenge both Amouranth and Pokimane for the top spot in the future.
Kaitlyn Siragusa, known professionally as Amouranth, has been knocked down one spot on the most popular female Twitch streamers list. Her replacement is Mexican variety streamer AriGameplays, marking another instance where Amouranth just might have some competition with another female streamer.
Based in Texas, Amouranth has been a nigh unstoppable force in the Twitch sphere despite a total of seven bans and an even higher number of controversies. She is best known for chasing various trends on the platform to maintain relevancy, from gaming to hot tub streams, to any sort of random shenanigans. As a testament to her success, she has raked in millions and purchased various businesses including gas stations and a pool supply store, with her ultimate goal being to open an animal sanctuary in the future. Up until recently, she was the second most popular female Twitch streamer, just behind Canadian influencer Pokimane.
RELATED: Twitch Has Unbanned Amouranth
Amouranth's new replacement for the second place spot is AriGameplays, known personally as Abril Abdamari Garza Alonso. Hailing from Monterrey, Mexico, she is known for playing a variety of popular games, hence her username, but also spends a lot of time in the "Just Chatting" category and also tackles popular internet challenges from time to time. She and Amouranth are not without their share of similarities, however. Both have been suspended over suggestive content and are no stranger to showing off their bodies across social media. Both women are also currently married, although Ari has been much more public about it than Amouranth used to be up until recently.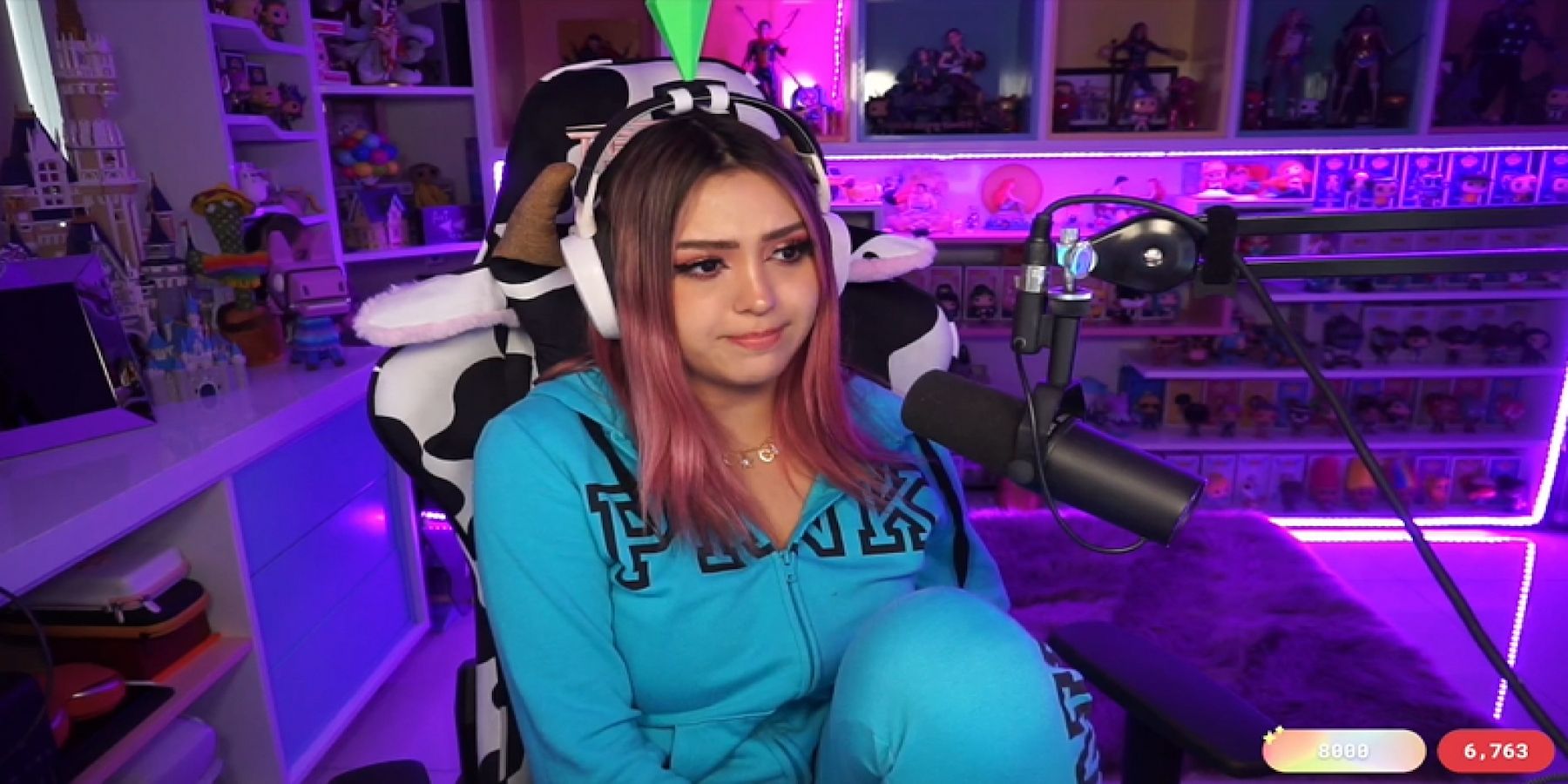 And all of that hard work has finally paid off, resulting in a steep increase in followers and her current position on the female leaderboard. Ari's surpassing of Amouranth was first noted as part of last month's Twitch analytics, in which the former's follower count jumped to 6.4 million, just behind Pokimane's staggering 9.3 million and ahead of Amouranth's over 6 million.
It's anyone's guess as to how long this new standing will hold. There does not appear to be any bad blood between these three streamers, but Amouranth has surpassed Pokimane as the top female streamer in multiple different years, so there's a good chance she could reclaim her own position or even reach top billing eventually. But with Ari's noted work ethic, it is possible she could give both rivals a run for their money. Only time will tell.
MORE: Why Amouranth is the Most-Viewed Female Twitch Streamer
Source: Dexterto
#Amouranth #Loses #Spot #SecondMost #Female #Twitch #Streamer