Highlights
Andrew Garfield's return as Spider-Man in Spider-Man: No Way Home signaled a potential future for his Amazing Spider-Man character.
Garfield's portrayal of Spider-Man in two previous films dealt with redemption and the actor hinted at the character's ongoing story.
With Tom Holland's Spider-Man trilogy complete and uncertainty surrounding future films, now could be the right time to reintegrate Garfield's Spider-Man into the franchise.
Spider-Man: No Way Home left Andrew Garfield's Peter Parker up in the air, but the actor recently teased audiences that wasn't the end for his Amazing Spider-Man character.
A love letter to all things Spider-Man, the most recent film in the Tom Holland trilogy was a homecoming for Garfield. His tenure as the optimistic web-slinger wasn't as prolific as most. Only playing Peter for two films, it seemed like there was no reality where he would return to the role. A new reality was needed to bring the actor back into the fold. After months of lying about his appearance in Spider-Man: No Way Home, Garfield reprised his role as a spell pulls him into the MCU. The film accomplished many things, including redemption for one of the saddest Spider-people. He was still reeling from failing to save Gwen Stacy (Emma Stone) from a fatal fall and found redemption by saving MJ (Zendaya) from the same fate.
RELATED: Andrew Garfield 'Sensed Danger' After Taking On Spider-Man Role
As one of the most emotional beats of the film, many hoped to see him return in some form or another. Fans may be in luck, judging by recent comments from the actor. "The story never ends," Garfield reflected in the art of the movie book for Spider-Man: No Way Home. "Whether we film it or not, there's a story happening in a universe somewhere, there's endless potential with this character and other iterations. So yeah, he's definitely out there doing something." Garfield also said his Peter Parker returned home "re-inspired to follow his destiny" and "incredibly reinvigorated" after learning he has brothers in Holland and Maguire's Peter Parkers.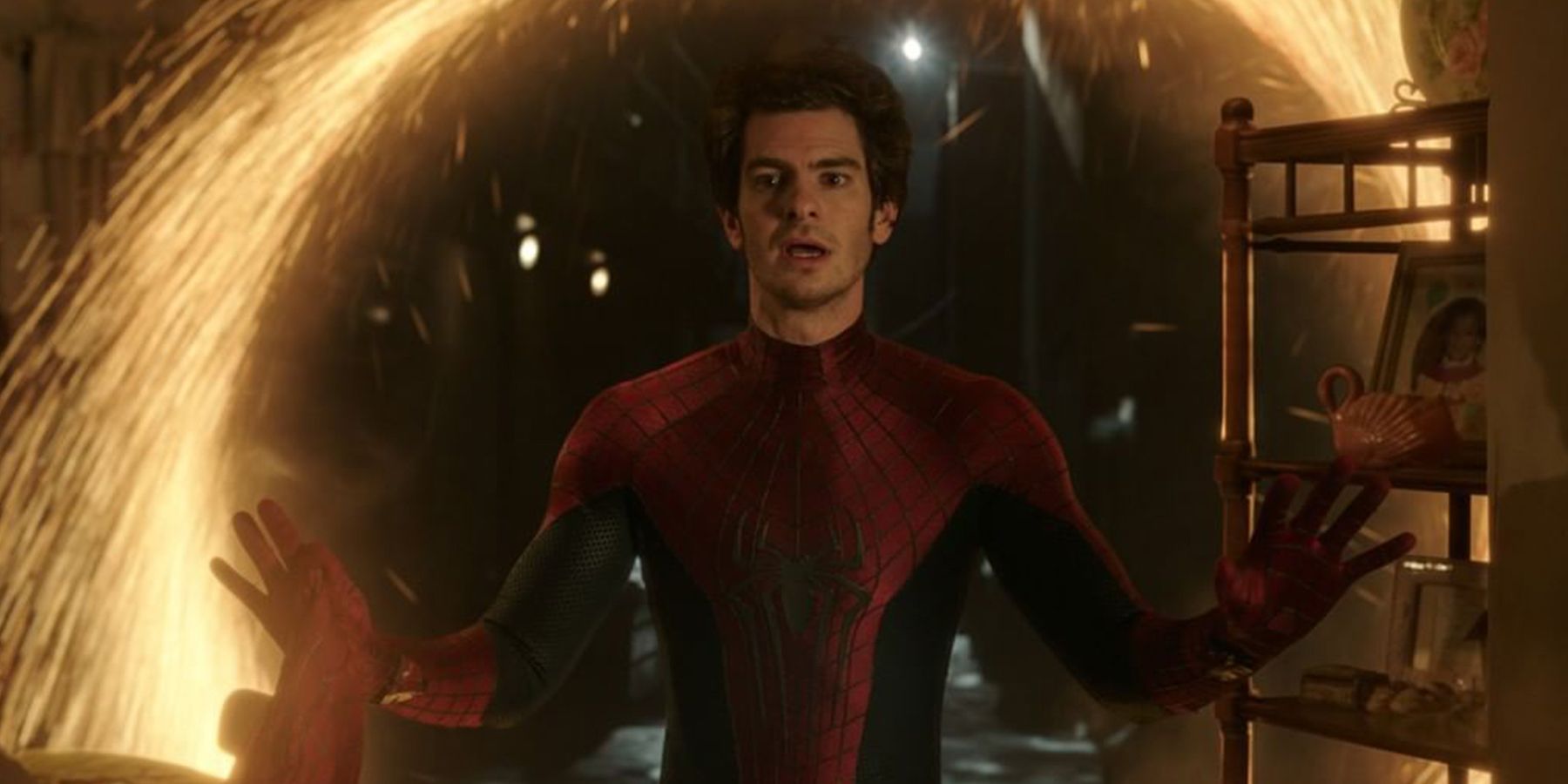 Garfield may have chosen his words carefully for the book excerpt, but it is still a promising statement. Though his comments are vague, and he has some conditions for returning to Spider-Man, a future project could be in the works. And there is no time like the present to integrate Garfield back into the world of superheroes.
Now that Holland has concluded his trilogy of Spider-Man films and Spider-Man 4 has hit a roadblock, it's unclear exactly where the franchise goes from here. This could be the right time for the Amazing Spider-Man timeline to return to feature films. And if Garfield is good at one thing, it's keeping information close to the chest. He did an admirable job keeping his Spider-Man: No Way Home appearance a secret, especially considering he is integral to the film's plot. If there is an upcoming appearance from Garfield, he won't be the one to let it slip.
With the upcoming Kraven the Hunter movie trying to save the Sony universe, why wouldn't there be room for a more mature friendly neighborhood Spider-Man? Now that Spider-Man: Into the Spider-Verse has shown the power of multiple Spider-people, there is no reason we can't see a future for Peter 3.
Spider-Man: No Way Home is currently available for rent or purchase.
MORE: All the Times Venom Was in a Video Game
Source: Spider-Man: No Way Home – The Art of the Movie (via Spider-Man News/Twitter)


#Andrew #Garfield #Peter #Parkers #Future #SpiderMan #Home