Highlights
Alan Wake 2's gameplay emphasizes a detective storyline, with players piecing together clues and exploring a "Mind Place" to make connections.
The Mind Place in Alan Wake 2 allows players to access a map, profiles, a case board, and manuscripts, creating an immersive and engaging investigation experience.
Alan Wake 2 can learn from Sifu's Detective Board, which provides an immersive gameplay loop by requiring players to find key items and unlock new areas for exploration.
Alan Wake 2 is billed as a survival-horror game, and while that may still end up being true, what's been shown thus far from the highly anticipated sequel looks much more like a dramatic thriller. This mainly has to do with the emphasis that is placed not on the titular author and his playable storyline, but Saga Anderson's as an FBI agent investigating murders in Bright Falls. Gameplay for Alan Wake 2 doesn't look tremendously different from its predecessor, though what distinguishes it the most so far is Saga's Mind Place, where discoveries and clues are collected and considered.
In what has been briefly shown from this feature, Saga can access a map, profiles, a case board, and manuscripts, as well as what looks like an icon for a TV. It appears as if clues and any other important details will be scrounged together while maneuvering through the game and then assessed together to see if any connections can be made between them in the Mind Place. Tying loose details together and fashioning them on the board could be incredibly interesting, and will hopefully be as satisfying as it was to find clues and items for display on Sifu's Detective Board.
RELATED: Alan Wake 2's Lack of Gameplay Shown at Summer Game Fest Could Be Concerning
Sifu's Detective Board Interaction Makes It Immersive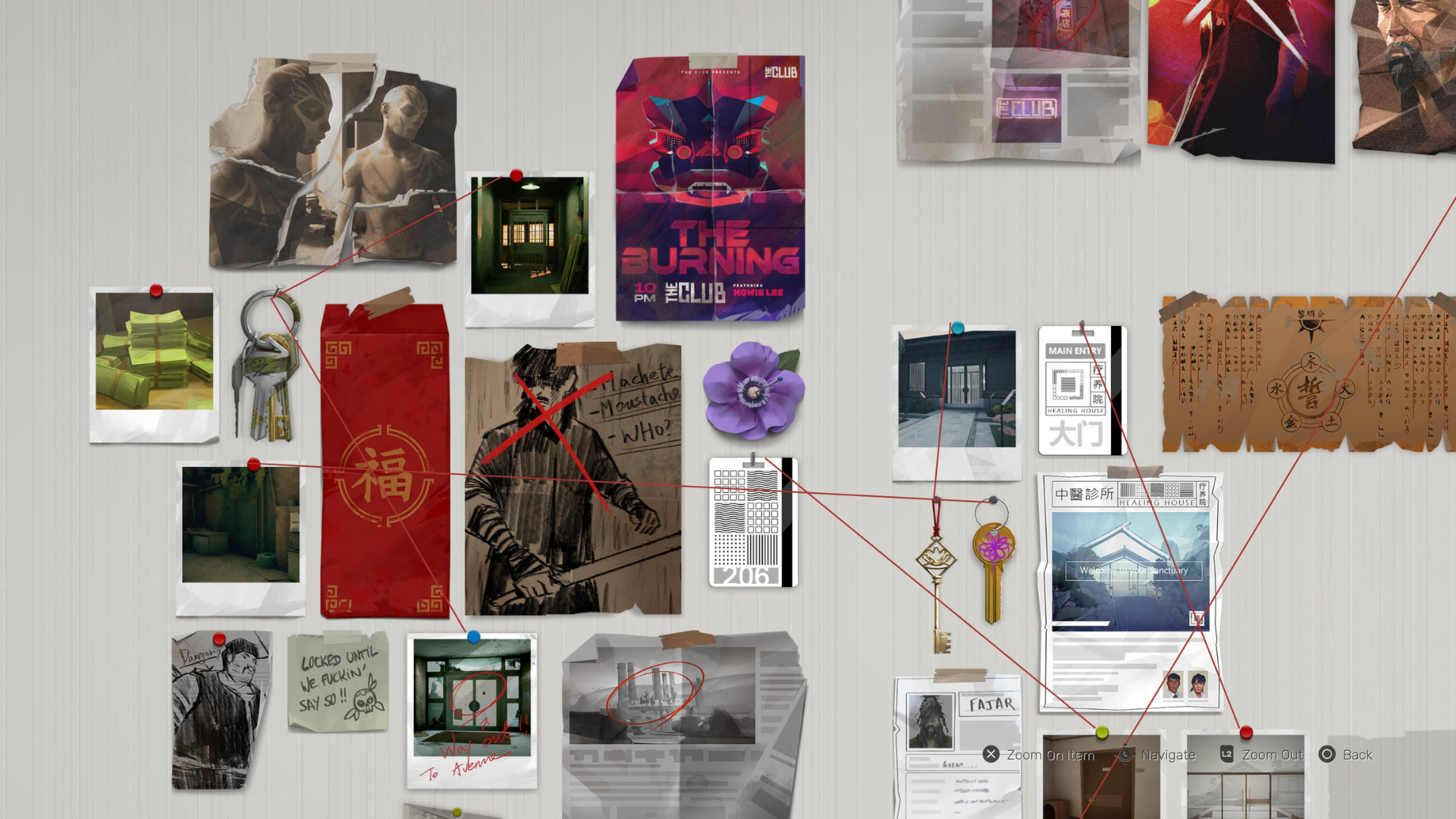 It's fantastic to see that players will be able to piece together Saga's investigation with clues found that may or may not be pertinent. It would be even more terrific if certain details were superfluous to the ongoing investigation and could lead players further from the truth if they failed to make the right connections between details discovered in the world.
Either way, being able to view these items in the Mind Place could make exploration that much more engaging while players are out and about, especially if there are collectibles like Alan Wake's manuscripts to retrieve. Moreover, Alan Wake 2 would benefit greatly by including key items on the Mind Place's case board to show a rich history of what the player has achieved thus far, precisely how Sifu structures its Detective Board.
Indeed, Sifu's board is fully immersive because it has empty spaces where players know something will be needed, and once it is found it is incredibly gratifying to occupy those spaces and fulfill progression in any given area. Keys that open shortcuts are tethered on the board to the doors they unlock, allowing players to see which paths are now accessible.
Alan Wake 2 should absolutely follow this approach and have its own connective tissue on the case board, though it is unclear whether similar shortcuts and key items will play any role. If players can return to areas they previously visited and find more clues, it would be wonderful for locked doors to prevent them from seeing all content until a key is found elsewhere. Maybe Alan's manuscripts could come in handy this way, where his writing-manifested reality could lend clues as to where items are found and when.
Of course, Sifu's approach to a case board would only make sense for Alan Wake 2 if areas were repeatedly explored, giving players a reason to come back when more is learned about the area and a key is equipped in order to access more of it. Still, Sifu's intricate combat has always been its most popular feature, yet its Detective Board was an unprecedented and engaging part of its gameplay loop that any game looking to offer its own should look to for guidance.
Alan Wake 2 releases October 17, 2023, for PC, PS5, and Xbox X/S.
MORE: Sifu and Deathloop Share Similar Time Loop and Roguelite Features
#Alan #Wake #Mind #Place #Behave #Sifus #Detective #Board