Highlights
Skibidi Toilet, a viral video series on YouTube, has gained immense popularity despite its odd and disturbing imagery.
The series incorporates Garry's Mod and Source Filmmaker to create episodes featuring a grinning man in a toilet bowl causing chaos in public.
Skibidi Toilet has developed a deep lore and storyline, with the toilet men engaging in a war against humanoid creatures with camera heads. The series continues to attract millions of views and shows no signs of losing its online fascination.
Since the birth of the internet, memes and trends have consistently been fascinating to millions of viewers. Video platforms such as YouTube and TikTok have been integral in garnering views for viral videos, though high viewership doesn't always mean the content was well-liked. In fact, most viral videos are subjected to criticism and the recent Skibidi Toilet movement is no exception.
Skibidi Toilet originated on YouTube and has such peculiar imagery that it's both a bit terrifying and interesting. While part of its audience is intrigued by the meme, others have expressed distaste for the oddity that is Skibidi Toilet. Either way, there's no doubt that the origins of the meme and the reasons for its existence are a little bit confusing without context.
RELATED: Why Dream Doesn't Regret His Face Reveal
Skibidi Toilet Actually Has Deep Lore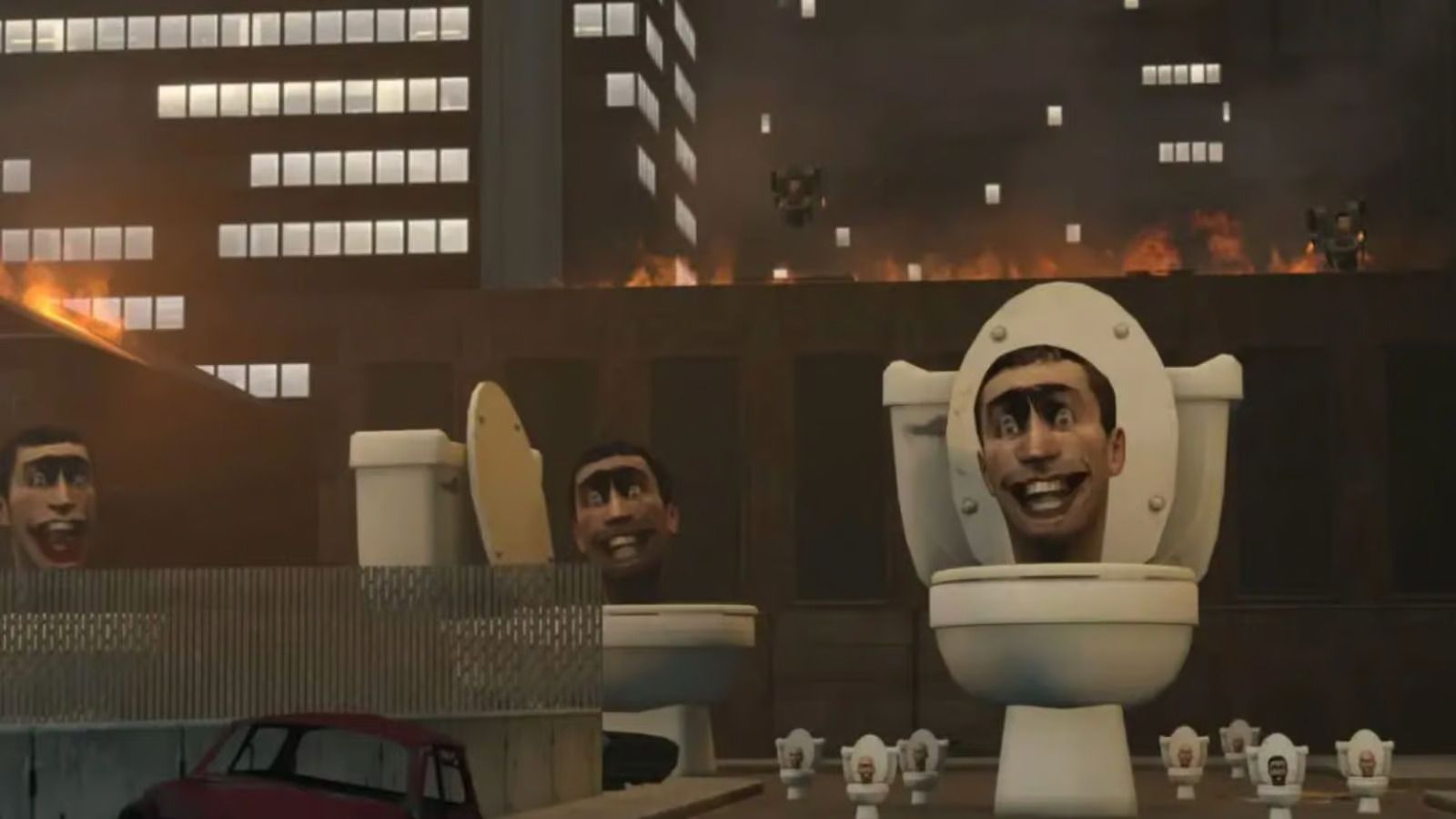 The first episode of Skibidi Toilet debuted on DaFuq!?Boom's YouTube channel in February 2023. Since then, the series has become so popular that a dedicated Wiki has been created in order to keep track of it all. Additionally, DaFuq!?Boom, who once averaged around four to five million views a month, is now receiving around three billion views. These videos can take a while to edit and create, though using pre-made assets from Half-Life 2 and Counter-Strike: Source likely helps save some time.
Every episode of Skibidi Toilet is made with a combination of Garry's Mod and Source Filmmaker. They all feature the head of a disturbing grinning man that can swivel around whilst lodged in a toilet bowl. The first season shows versions of Skibidi Toilet causing chaos in public while belting along to a sound snippet of Biser King's "Dom Dom Yes Yes".
Much like how the Grimace Shake had its own lore, Skibidi Toilet does as well. Initially, these short videos don't appear to have a real plot but by episode three there does appear to be some sort of battle being waged. If a viewer is interested enough to watch until the tenth episode, the storyline becomes quite intriguing.
Skibidi Toilet has over 54 episodes at this point, which are being uploaded almost daily. Many of these videos show these toilet men, dubbed Skibidi Toilets, in a war against humanoid-looking creatures with cameras for heads. It seems that the Skibidi Toilets have taken over this world and the Cameraman race is trying to fight back.
There are multiple layers to the story as it's shown that some Skibidi Toilets are police officers, others are priests, and the Cameraman resistance has trained in using plungers and other methods to take them down. Similar to the Titans in Attack on Titan, the weak point of Skibidi Toilet is at the nape of the neck. In some episodes, the Cameraman can hit flush and watch the toilet men disappear.
The story and efforts put into this meme are the two key reasons that it's found so much success. Some people have called it "Gen Alpha's Slenderman", referring to a supernatural creature that originated from an old creepypasta internet meme. Skibidi Toilet hasn't stopped at YouTube though, as imaginative individuals have taken it upon themselves to place the toilet man into strange scenarios such as talking with the YouTuber MrBeast or running around in a Minecraft server.
It's clear that the plot behind Skibidi Toilet is not yet done, and the internet's fascination with it doesn't appear to be dwindling as the YouTube channel continues to get millions of views per video. Perhaps this cultural phenomenon could even blow up to be as large as Slenderman did with the chance to have its own film or television show. Even if it doesn't, it seems people are still perfectly content with watching the harrowing story on YouTube.
MORE: Twitch Has Banned PewDiePie Again
#YouTubes #Viral #Skibidi #Toilet #Event #Explained