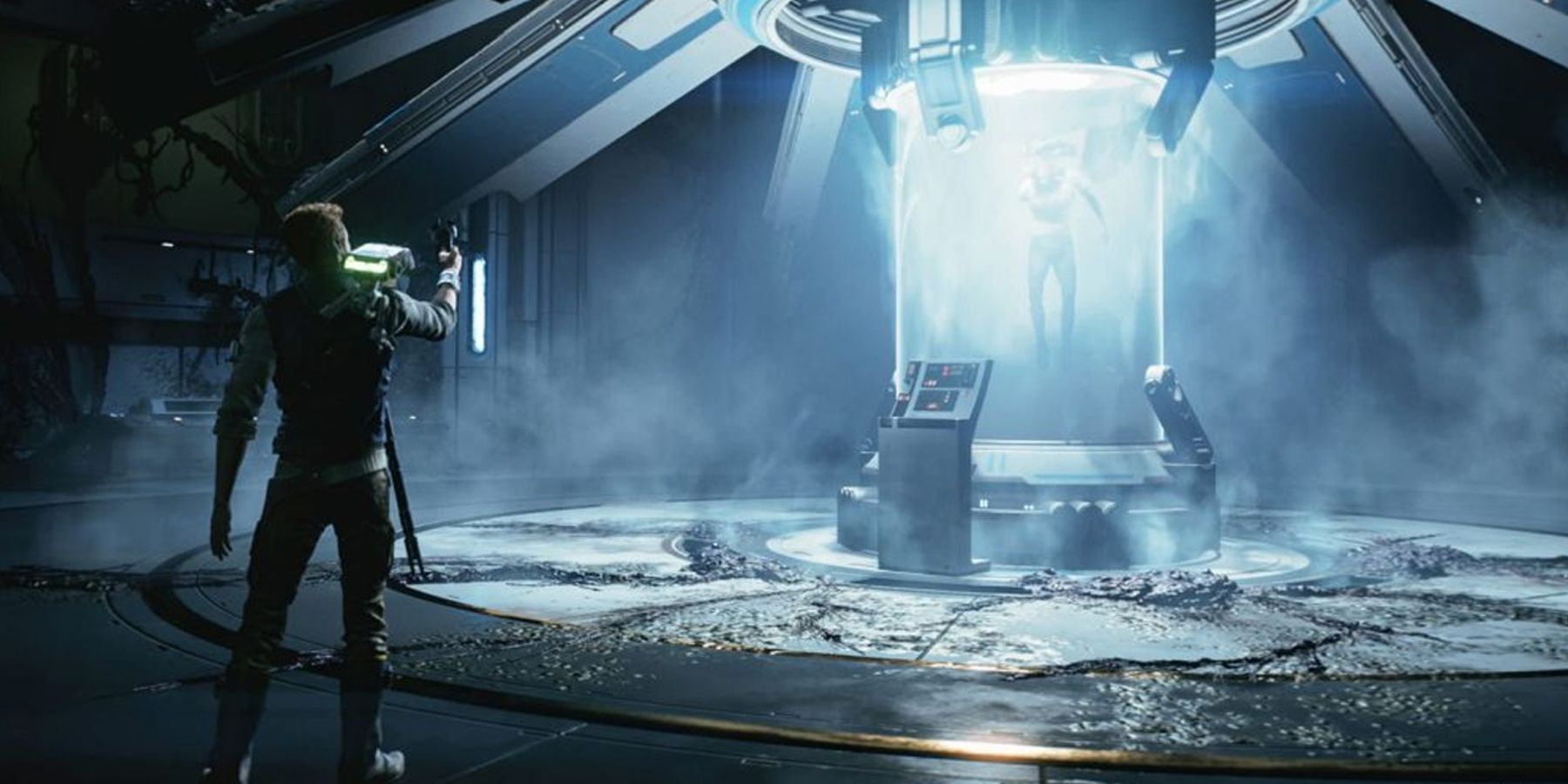 Highlights
Star Wars Jedi: Survivor is getting PS4 and Xbox One versions, bringing the much-awaited sequel to previous-gen console owners.
The PC port of the game had performance issues at launch but has since received multiple patches to improve gameplay.
Respawn is continuing to optimize the PC and current-gen console versions while developing the last-gen versions, with hopes of providing a similar experience to the highly-acclaimed Fallen Order.
Star Wars Jedi: Survivor will be getting PS4 and Xbox One versions. The sequel to the highly-acclaimed Star Wars Jedi: Fallen Order was released exclusively to current-gen consoles in early 2023 to the dismay of many previous-gen owners. While the gameplay has remained largely the same, game director Stig Asmussen mentioned in an older interview that Respawn was headed straight to PS5 and Xbox Series X/S to take full advantage of those systems' superior processors and memory.
However, while Xbox Series X/S and PS5 owners rejoiced with the much-awaited sequel, PC owners weren't as happy. Star Wars Jedi: Survivor's PC port was a buggy mess that performed poorly and had massive frame rate dips rendering it nearly unplayable at launch. Time has passed, and the team has rolled out multiple patches to smooth out the gameplay, yet the concern about whether the game's optimization was properly handled.
RELATED: Why The Third Star Wars Jedi Game Being in Development is No Surprise
In what seems to be a surprise move by Respawn and Electronic Arts, the development of last-gen versions of Star Wars Jedi: Survivor for PS4 and Xbox One are currently in the works. During an earnings briefing by EA, it was announced that developer Respawn is in the early stages of bringing the game to the said consoles. While no further statements were made regarding any changes between the current-gen and upcoming last-gen versions, many fans are excited to learn about this news.
Even with the ongoing development announcement, Respawn has mentioned that it continues to fortify and optimize the existing PC, PS5, and Xbox Series X/S versions of the game. Star Wars Jedi: Survivor is currently on patch 6.5, with its numerous fixes and improvements. Ideally, once Respawn irons out the issues plaguing the current version, then that could serve as the basis for the PS4 and Xbox One releases.
Another issue to resolve would be Star Wars Jedi: Survivor's massive file size. It's very rare for older consoles to have games reaching more than 100 gigabytes. While some games like Red Dead Redemption 2, Final Fantasy 15, or Call of Duty go past that mark, it is a rare instance. While the hope is that optimizing the game for older consoles would help reduce bugs and frame rate issues, many fans may want to expect the experience to be largely the same. At this early stage of development, previous-gen console users may only speculate on what will be, but there is a huge chance that Jedi: Survivor may retain the great experience that Fallen Order provided when it launched back in 2019.
Star Wars Jedi: Survivor is currently available for PC, PS5, and Xbox Series X/S.
MORE: Best Star Wars Games Ever, Ranked
Source: GameSpot
#Survivor #Xbox #PS4 #Versions #Development