The Sims 4, a beloved life simulation game, has been enjoyed across generations. Although the game allows endless opportunities for creative storytelling, playing the game for an extended period can begin to feel stale. The best way to bring excitement (and chaos) to the game is to attempt a legacy challenge.
Related: Challenges To Make Playing The Sims 4 More Interesting
In these challenges, players embark on multi-generational journeys that showcase their creativity and perseverance. Each generation comes with a specific set of rules and regulations about aspects of their Sims' lives, including their traits, career, and appearance. Whether it is a race to have as many children as possible or to completely embody a Sim's favorite color, these legacy challenges will re-ignite players' passion for storytelling back to the game.
10
Alphabet Legacy Challenge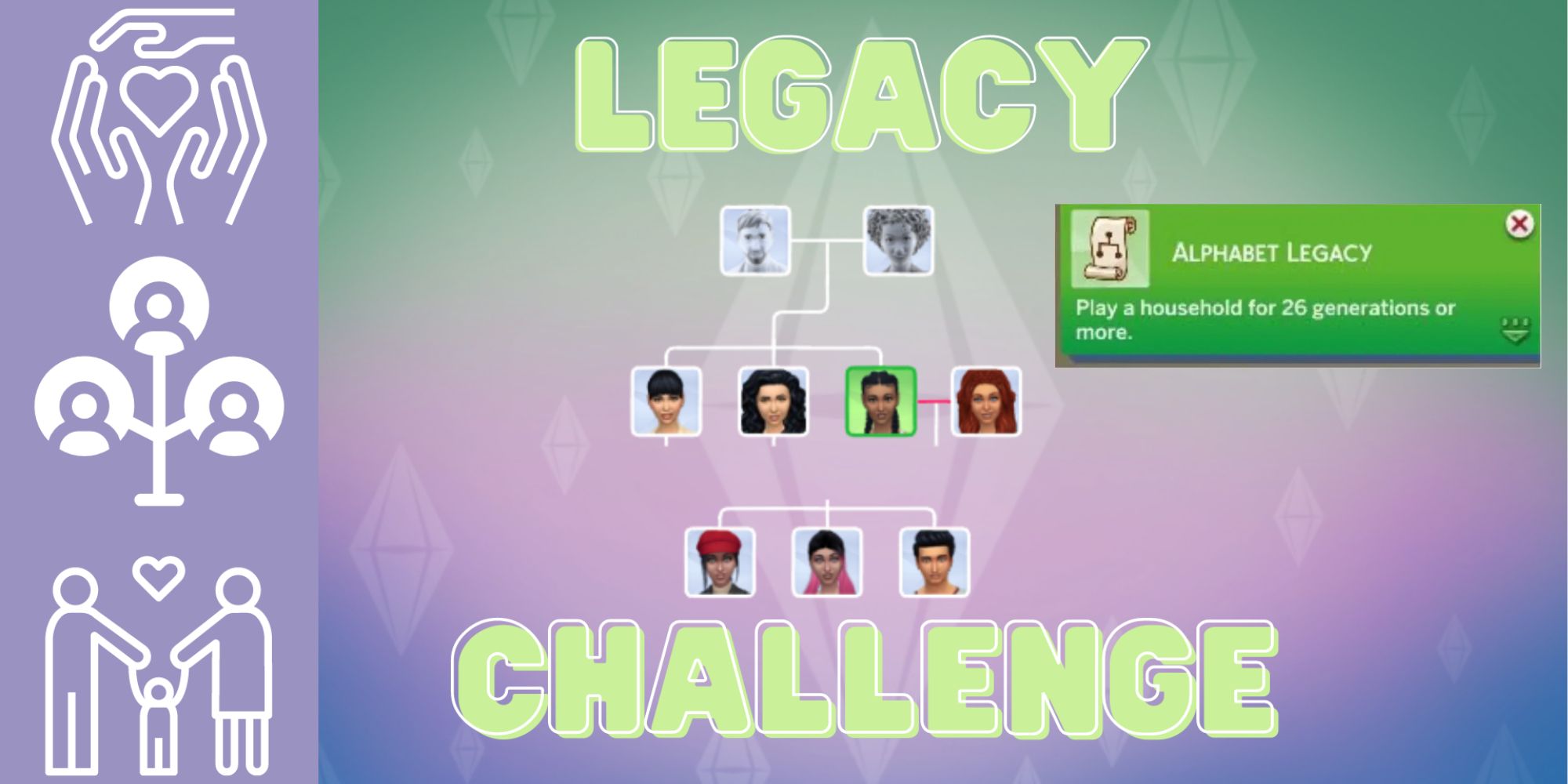 As indicated by the title, the rule of this challenge is simply to name Sims in alphabetical order. For example, the founder of the challenge is named Alina, and she had four children: Brielle, Chris, Daniel, and Elizabeth. To keep the lineage alive, players must choose an heir from their current generation and continue the alphabet legacy.
Many players have attempted and completed this challenge without knowing it, which is the main reason it is ranked so low. The rules are too simple and explain nothing about each Sim's personal goals.
9
Career Legacy Challenge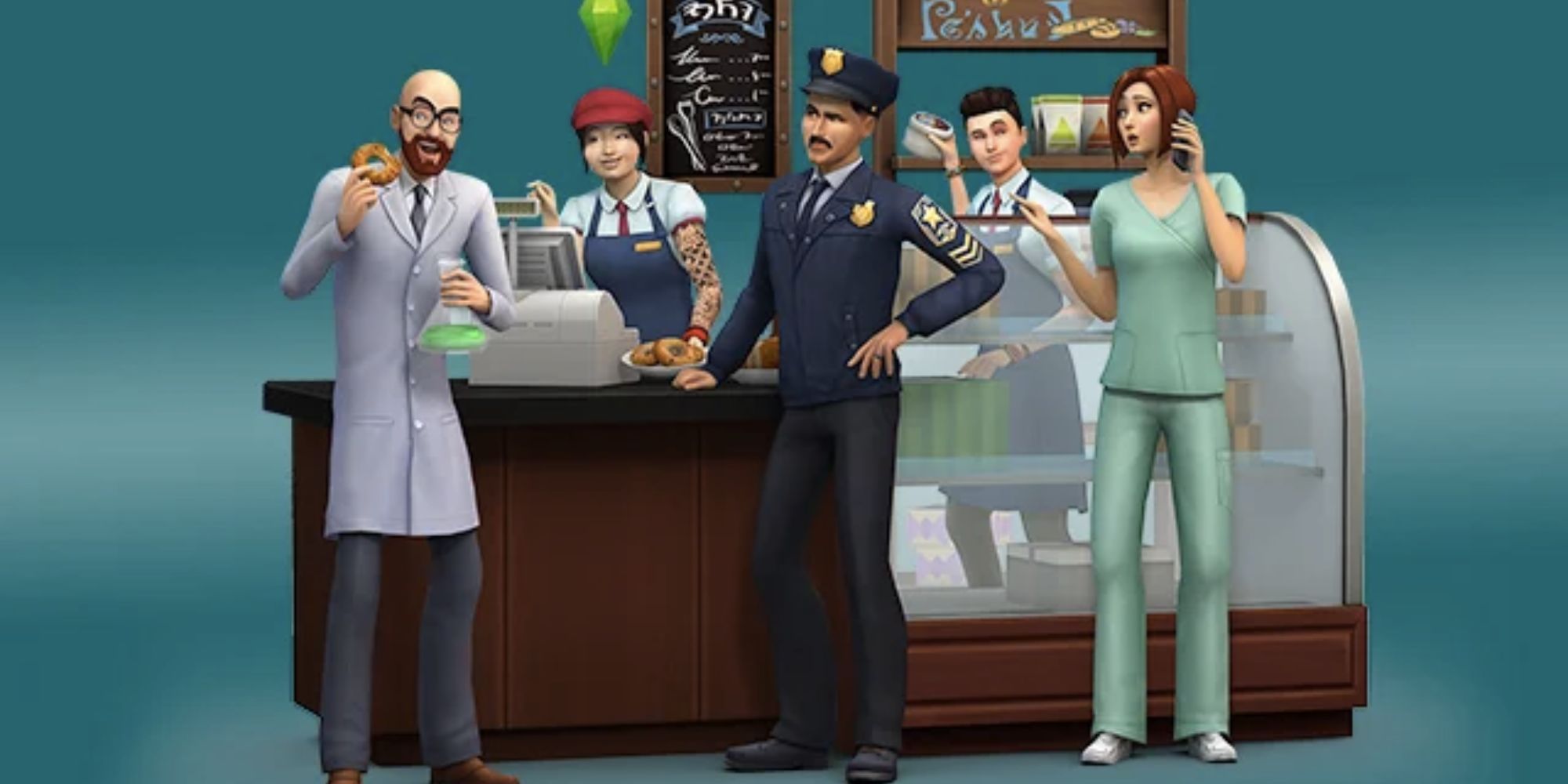 Similar to the ever-famous Rags-to-Riches challenge, this challenge has players attempt to cycle through each of the 27 careers that The Sims 4 currently has to offer. As stated in its lengthy rule book, players must roll a die or use a random number generator to determine several aspects of a Sim's life.
This challenge, however, eliminates an integral part of what a legacy challenge represents. Completing this challenge requires a Sim to prioritize their career over their family. Without a good relationship with their children, where is the motive to continue a legacy?
8
The 100 Baby Challenge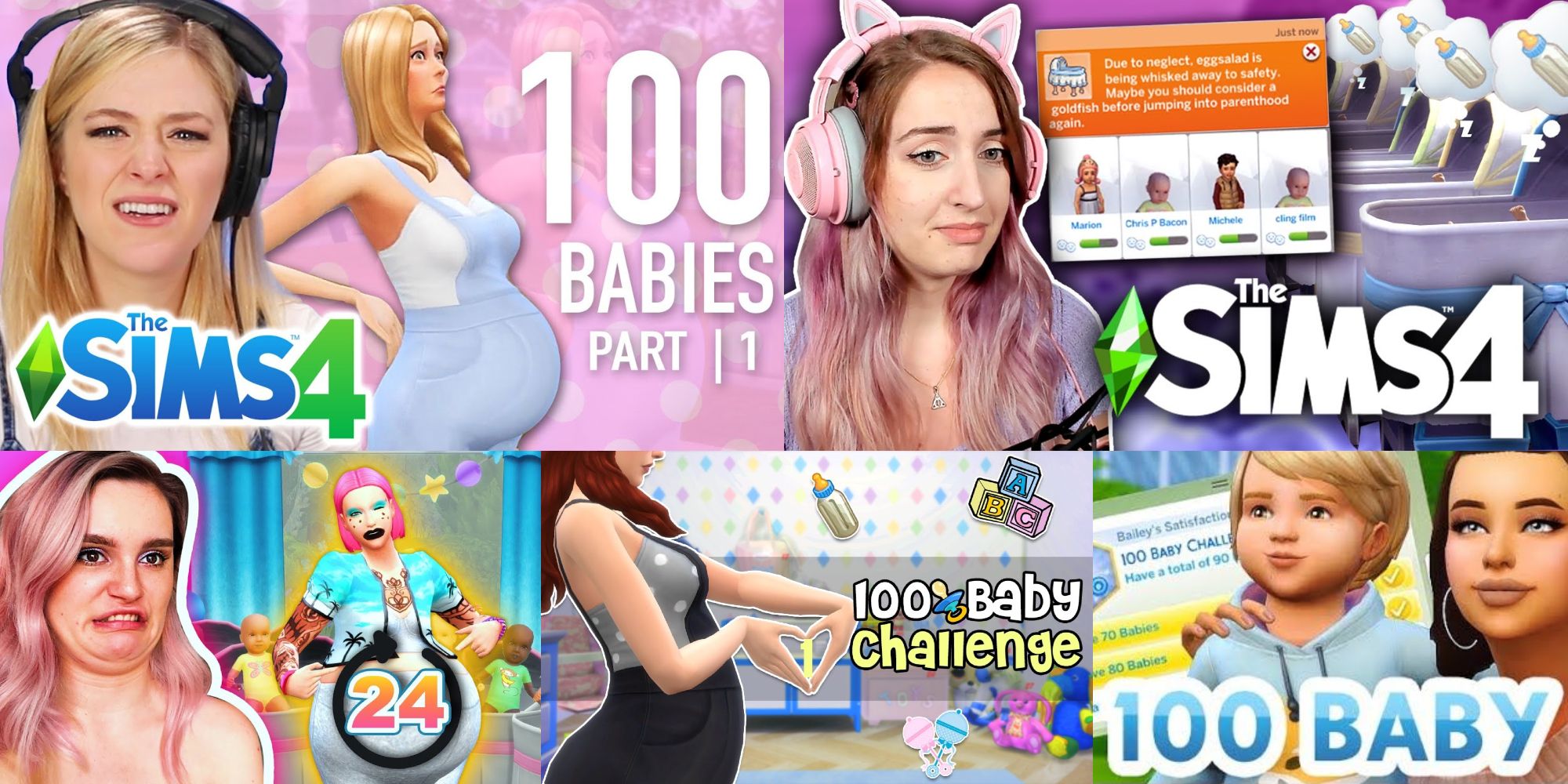 Even players who live under a rock know this famous challenge, originally created for The Sims 2 by Amiisay. It's such a popular challenge that some, like Nick Canon, are trying it in real life. The goal is to have 100 children, each with a different Sim. Once the matriarch passes away, the youngest female must continue the legacy.
Related: Tips For The 100 Baby Challenge In The Sims 4
The Sims 4 community has completed and documented their progress with this difficult challenge, but it is undoubtedly the most tedious to complete. Children are just numbers in this challenge, and they are moved out and forgotten almost immediately after they become young adults. Who wants 100 babies anyway?
7
Greek God/Goddess Legacy Challenge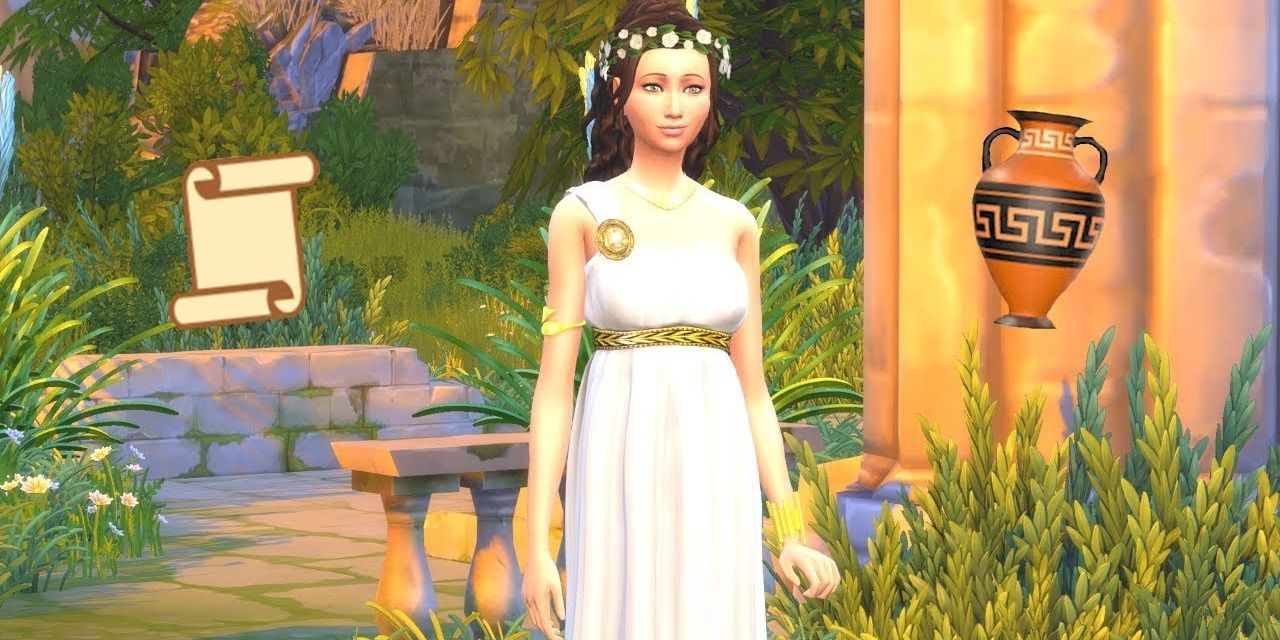 Players who wish to return to their Percy Jackson phase may enjoy this legacy challenge which transforms Sims into powerful Greek deities. The rules dictate what traits, aspirations, and careers each of the gods and goddesses Sims may have. Additionally, they are given various small goals related to aspects such as mastering skills, specifics on family size and dynamics, and the kinds of relationships each Sim may have.
Considering the fact that The Sims 4 isn't likely to release Greek mythology content, a substantial amount of custom content is encouraged for Greek-inspired architecture and clothing. Downloading custom content is not required to complete the challenge; however, it would appear to be any old legacy challenge without it.
6
Garden Legacy Challenge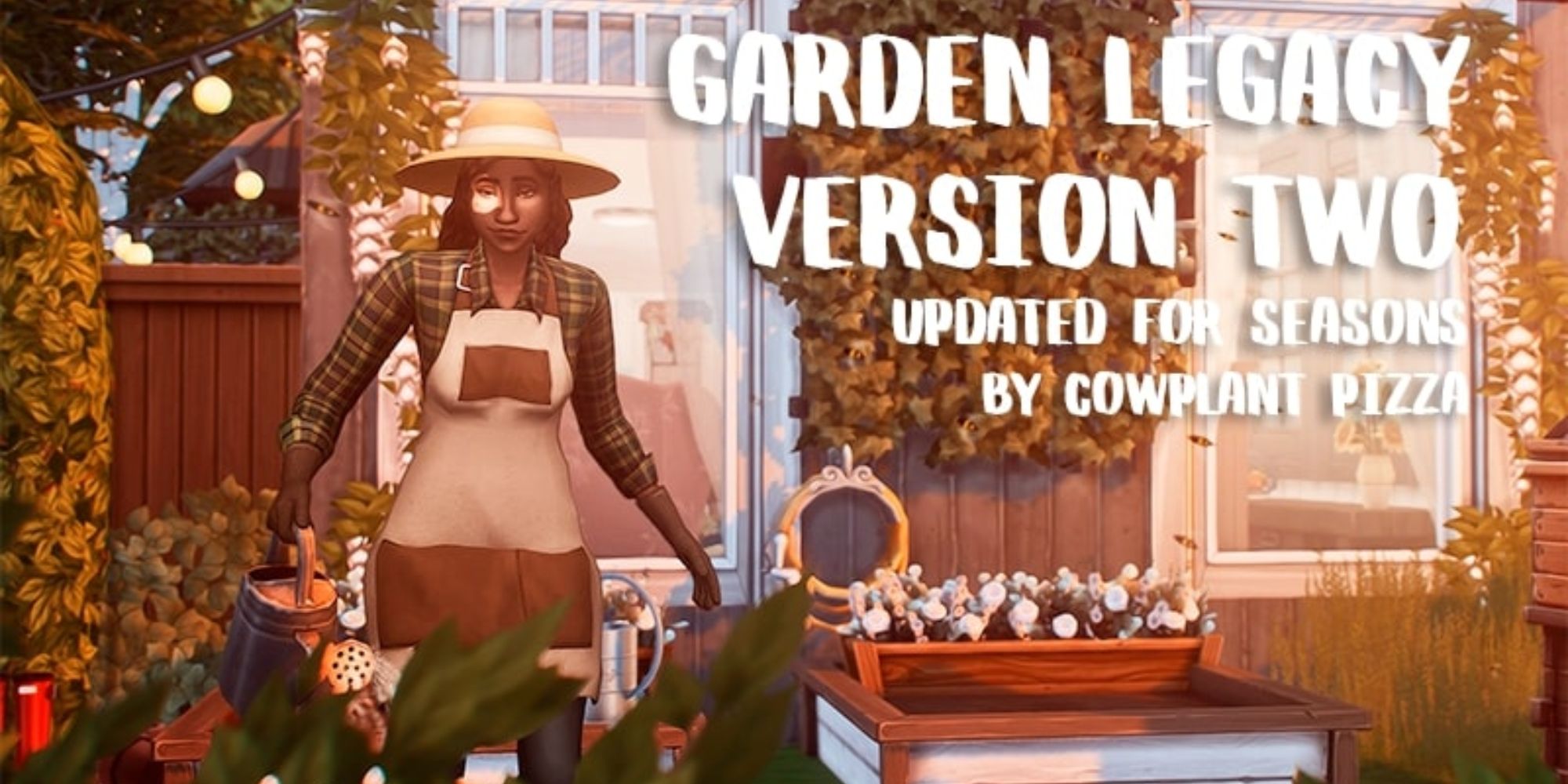 This challenge puts a green thumb spin on the classic legacy challenge format, giving players a chance to further develop their gardening skills. From the ambitious vegetarian who loves roses to the hot-headed hydrangea enthusiast, players must follow rules such as which skills and careers to complete, who to marry, and how many children to have.
Related: Essential Sims 4 Mods For Telling In-Game Stories
Although the abundance of rules and restrictions on each generation are specific, they help give players a better idea of the Sim they are supposed to shape. Plus, it would not be a challenge if it weren't challenging! Still, it comes off as a knock-off Not So Berry Challenge.
5
Sour Legacy Challenge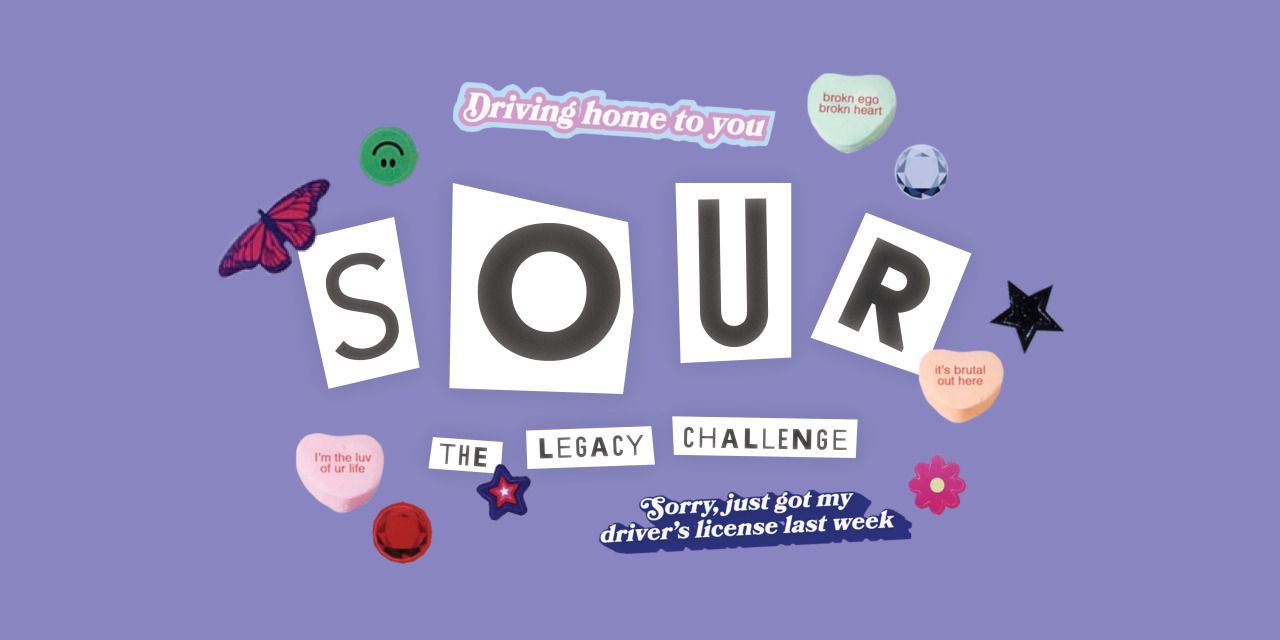 This legacy challenge pays tribute to the Olivia Rodrigo album, Sour. It all begins with a high school dropout with dreams about becoming a pop star. The next 10 generations, each one based on a different song from the album, face the consequences of fame and neglect. Compared to the lesser legacy challenges, the backstories of each generation's struggles and personalities are meaningful. As one could imagine, this challenge and its creator quickly grew to fame on Tumblr.
Many creators in the community were motivated to create their own renditions of this challenge, including the Harry's House Legacy Challenge (by simlidge) and the Crybaby Whims Challenge (by draeyad).
4
Stardew Valley Legacy Challenge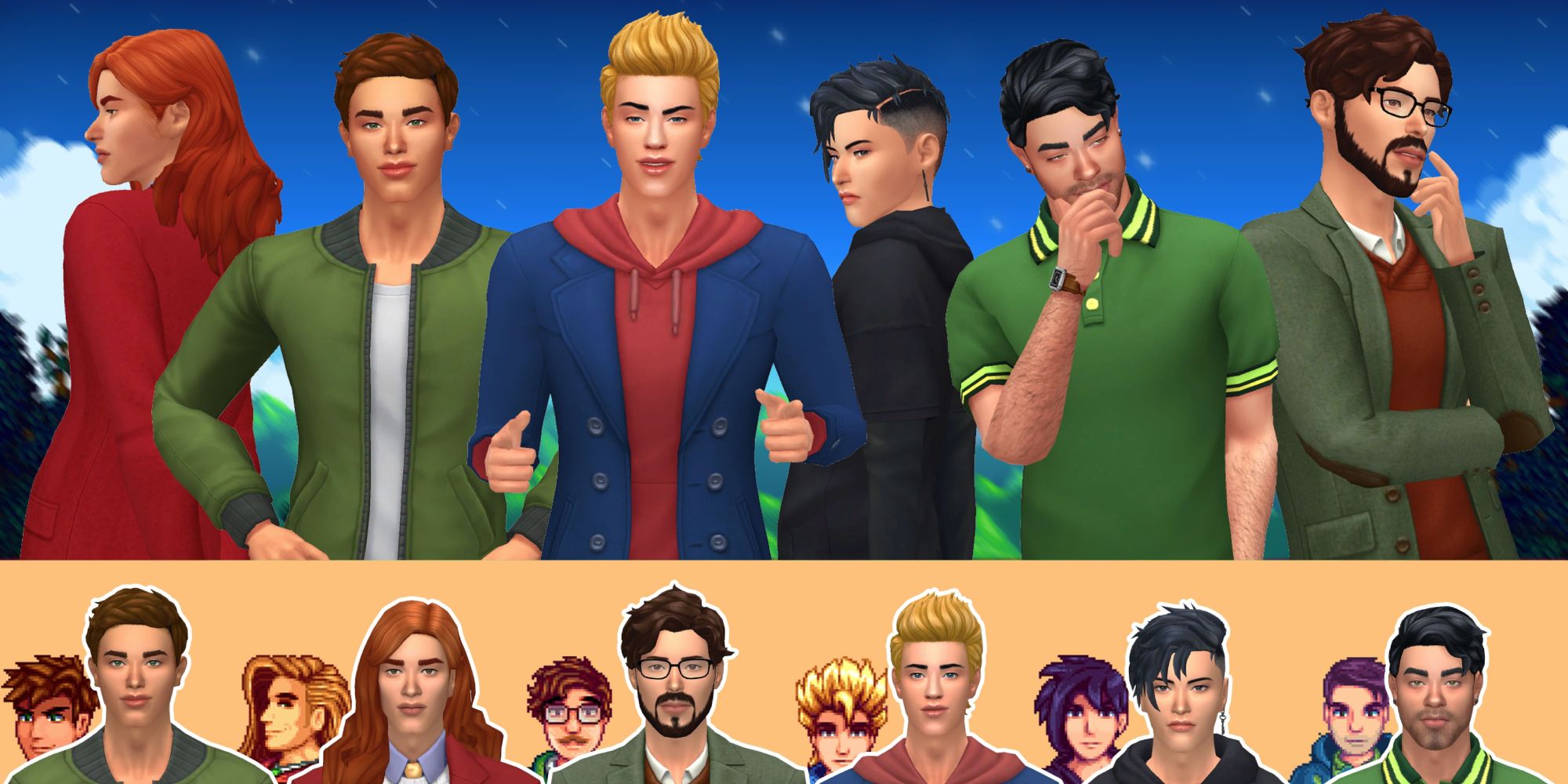 A crossover between these two beloved games is simply a dream come true. In each generation, players create one of the 12 marriage candidates in Stardew Valley and mirror their lives in The Sims 4. The creator lays the groundwork for how to best convert the characters by assigning traits, aspirations, careers, and pets.
Even players unfamiliar with the Stardew Valleycharacters can enjoy this challenge thanks to the creator's blurbs about each character's backstory and lifestyle. For those that aren't as Create-A-Sim savvy, there are thousands of character creations that can be downloaded from the gallery.
3
Nightmare Legacy Challenge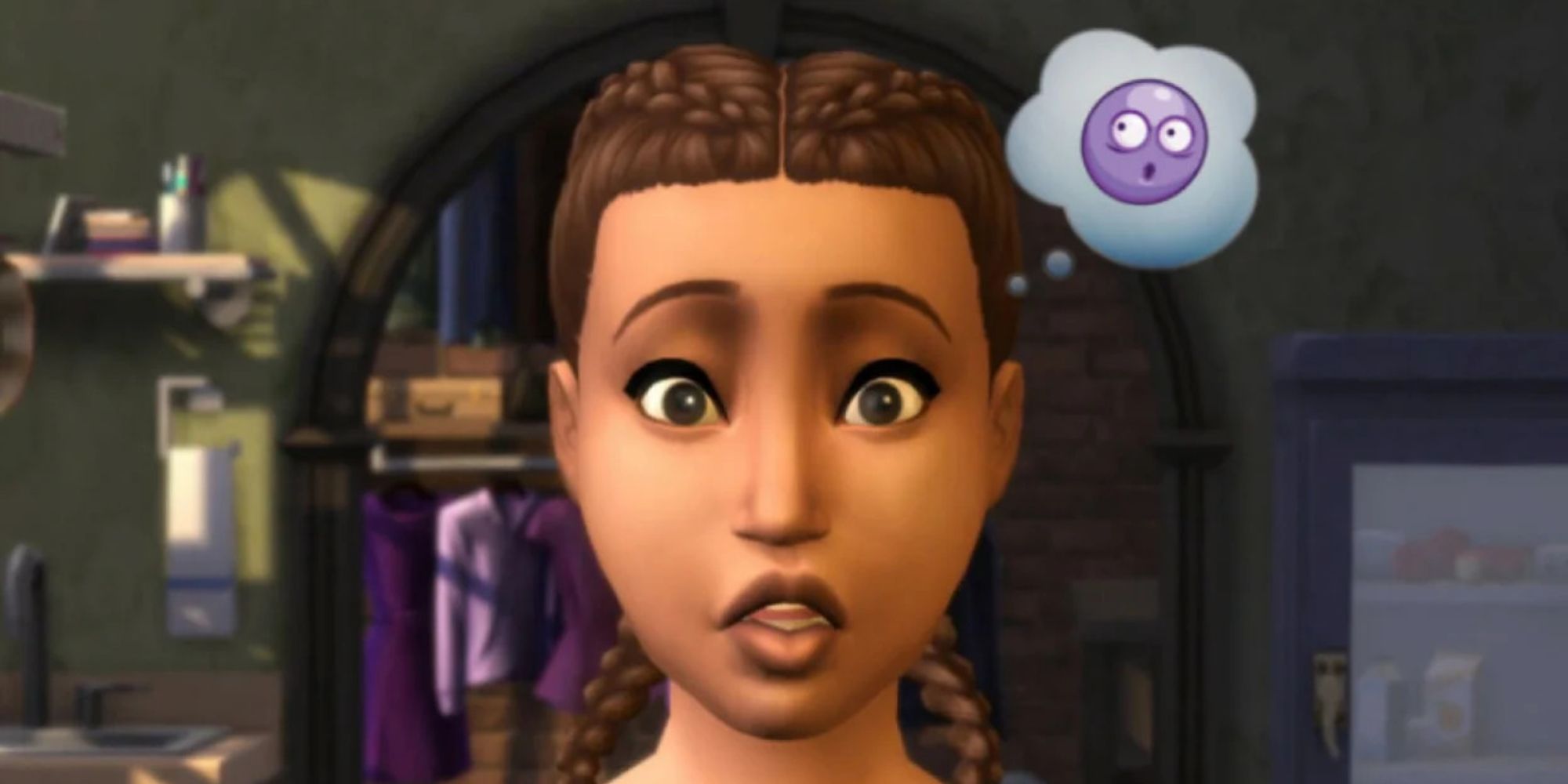 Inspired by a Lilsimsie LP, this fast-paced and chaotic challenge is all about timing. To complete the challenge, players must achieve two aspirations, reach level 10 in their career, max out three skills, and have at least one child for 10 generations.
Related: The Sims 4: How To Complete The Not So Berry Challenge
On the surface, it may appear that this challenge is just like every other player has seen thus far. The kicker is that the lifespan must be set to "short" in settings. The number of days players have to meet their goals is very limited. Famous YouTube simmers such EnglishSimmer and Vixella have caused this challenge to take flight once again over the past year.
2
Not So Berry Challenge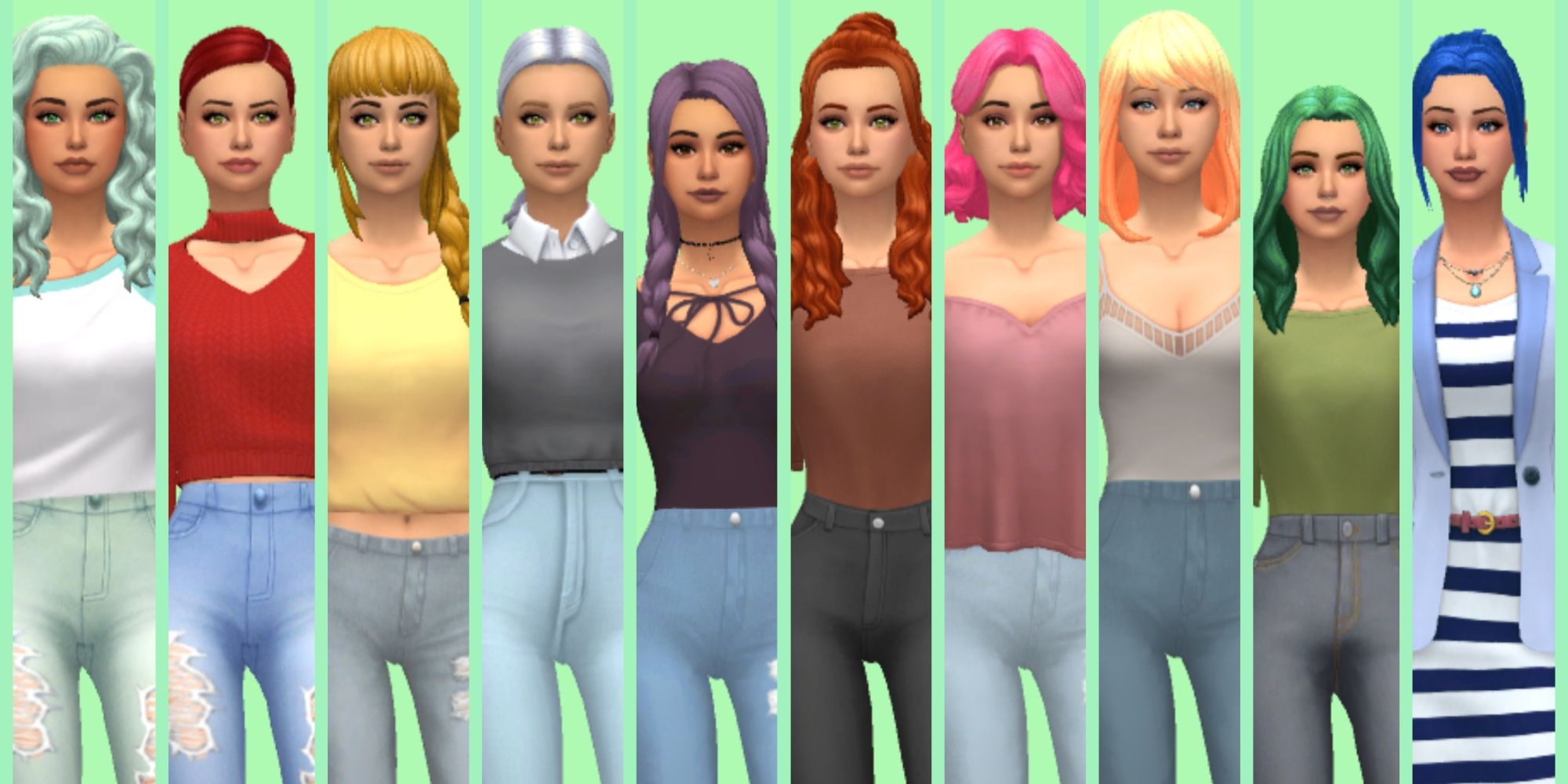 Next to the 100 Baby challenge, the Not So Berry challenge is one of the most well-known to the community of The Sims 4 players. Much like the previously mentioned Garden Legacy challenge, each Sim must represent bright colors such as mint, yellow, and peach. Players are encouraged to theme each Sim's clothing style, hair color, and house with the color.
What makes this challenge so appealing is the perfect balance of both structure and flexibility. The stories describing each Sim are engaging, which contributes to its recognition as one of the best legacy challenges.
1
Decades Challenge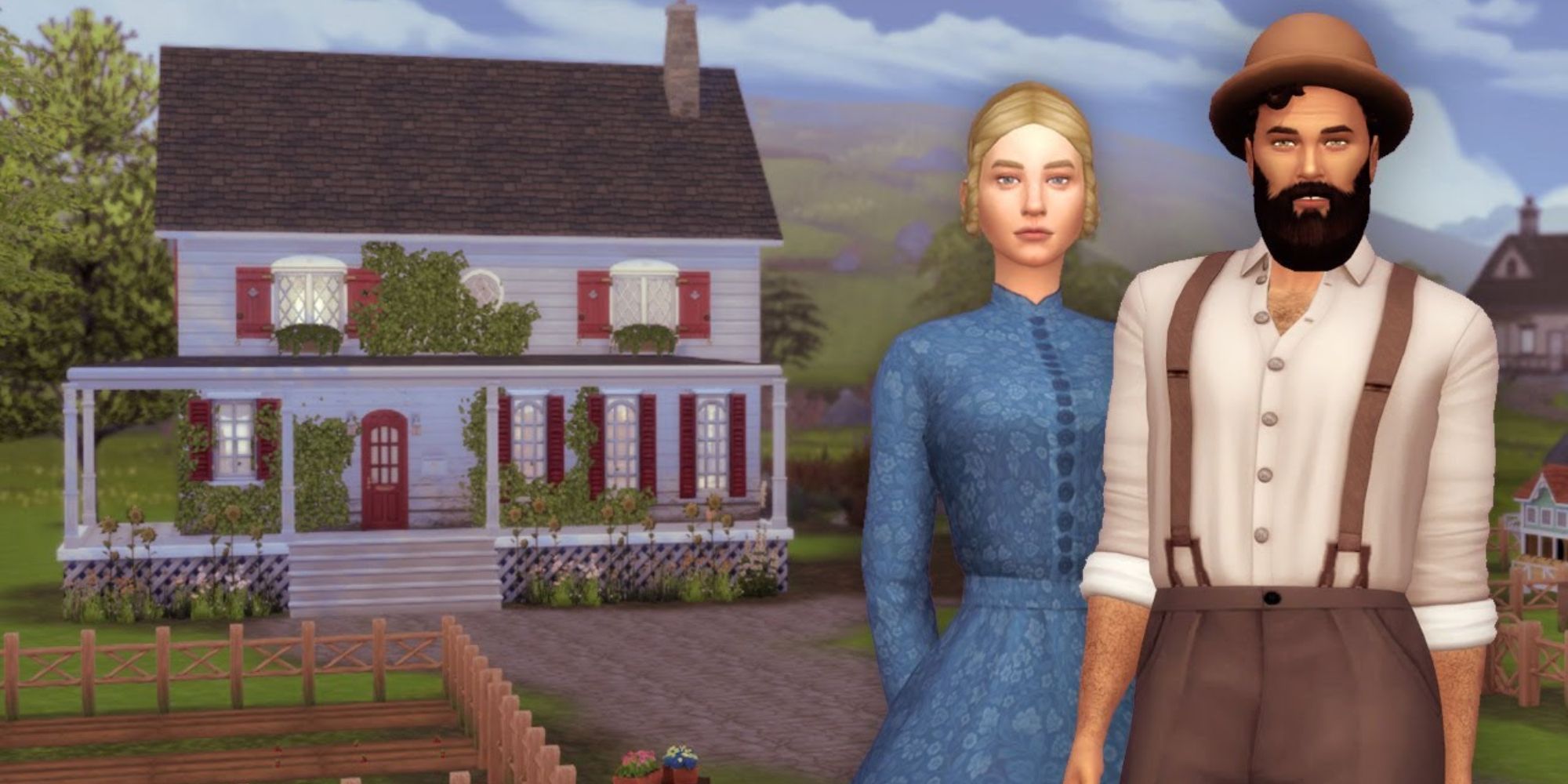 Hands down, the best challenge in The Sims 4 is the Decades challenge. Spanning from the 1890s to the 2010s, players must complete 13 generations with a historical spin on rules and regulations. For example, indoor plumbing is not allowed until the 1900s and female Sims cannot participate in careers until the Women's Rights movement in the 1920s.
Because of the complexity of the rules, this challenge isn't as prominent as the 100 Baby challenge or the Not So Berry challenge. While popularity is an important factor to consider when ranking the best legacy challenges, is not the sole consideration. This challenge is designed to test a combination of players' skills, including Create-A-Sim, building, and storytelling abilities, rather than focusing on a specific color or song.
The Sims 4is currently available on PS4, PS5, Xbox One, Xbox Series X/S, and PC.
More: The Sims 4 Best Mods For Legacy Challenges
#Sims #Legacy #Challenges