Grand Theft Auto 5 can add endless hours of exploration and experimentation throughout San Andreas. There's a myriad of tools in Grand Theft Auto 5 that players can utilize to decimate the interwoven streets throughout the city and its surrounding counties. The problem is that some of the more strategic weapons aren't as self-explanatory as regular firearms and vehicles. The sticky bombs are one of these types of weapons and there are many ways to detonate them to spice up combat. It's easily one of the most satisfying ways to take out enemies and vehicles in the game, especially with players enjoying the heightened sense of control as they choose the perfect moment for this explosive to rain hellfire on their enemies in Grand Theft Auto 5.
Related: Open World Action Games Bigger Than Grand Theft Auto
The sticky bombs are the least used explosives in Grand Theft Auto 5 simply due to the fact that players can't seem to figure out how to use them. They can be bought at the Ammo-Nation supply store once they have been unlocked during the campaign. The ideal way to detonate sticky bombs is by remote at a safe distance. They are ideal for setting up traps and clearing out areas while in a pinch. It's important to note that players will take damage if they're too close to the bomb, while the remote's range also only lasts up to a certain distance. Maintaining the perfect distance is imperative to ensure that players can make the most of the sticky bomb in Grand Theft Auto 5.
Updated on August 2, 2023, by Ritwik Mitra: Grand Theft Auto 5 is seen by many as the peak of video games, with the title making a huge splash upon release courtesy of its amazing world, great single-player campaign, and the inclusion of three unique protagonists that made things so much more interesting. The set-pieces and the massive world of this game are still absolutely breathtaking to this day, and the title has continued to remain relevant courtesy of GTA Online, a revolutionary multiplayer angle added to the game which is constantly getting updated because of how profitable it is.
There are many weapons that players can use in Grand Theft Auto 5 to obliterate their enemies in style. From simple handguns to huge assault rifles that will shred multiple enemies in no time at all, the quality and variety of the weaponry present in this game is something else. One particularly enjoyable explosive device that players can use to wreak havoc in the game is the Sticky Bomb, with players loving the act of detonating this device and watching it completely obliterate their enemies.
Sticky Bombs 101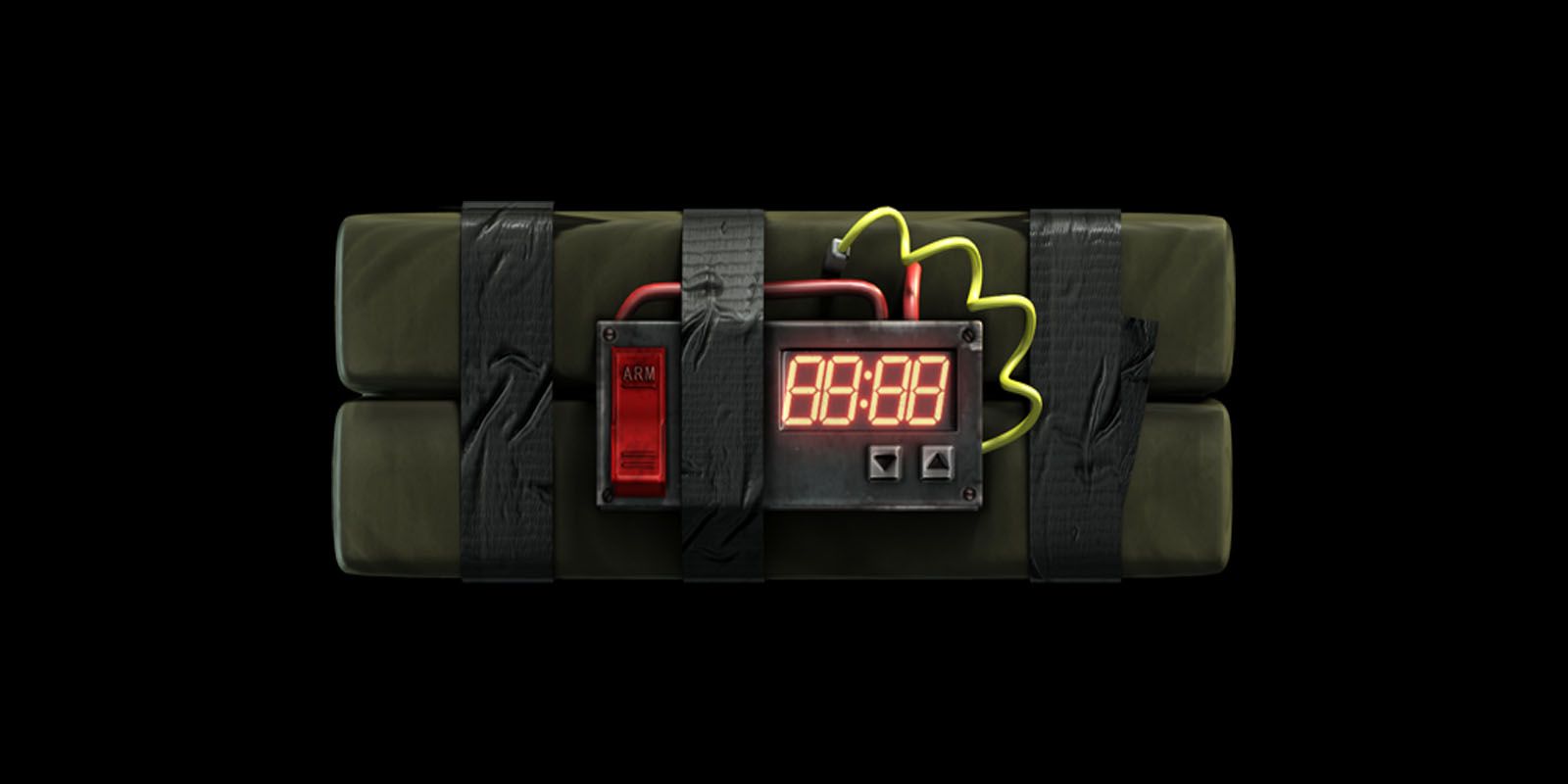 As it has been made sufficiently clear over and over again, sticky bombs have the potential to become the best explosive weapon in the game. It sticks to any surface and can be detonated at any time to deal massive damage. Players who want to unleash a horde of fireworks will be happy to know that a whopping total of 20 sticky bombs can be set up to detonate in single-player mode. While this limit is reduced to just five in GTA Online, it's still enough bombs to wreak a massive amount of carnage and mayhem in a small amount of time.
Related: Every Grand Theft Auto Game (In Chronological Order)
Another benefit of this bomb is that it can be thrown out of vehicles pretty easily in the game. This lets people essentially plant deadly explosive traps on the go and explode them when all the sufficient charges have been set. Players should just keep in mind to stay away from the blast radius of this explosive, which can be deceptively large and lead to an early and frustrating game over.
If players want to get really creative, then they should know that sticky bombs can also explode if shot. Creative players can go ballistic and place these bombs near enemy gunfire to give them an explosive surprise and neutralize threats in a truly hilarious fashion. These bombs can also explore if placed on a vertical surface and rammed by a car too, which may lead to accidental yet funny deaths. It's one of the many reasons why this explosive is a fan-favorite weapon in Grand Theft Auto 5.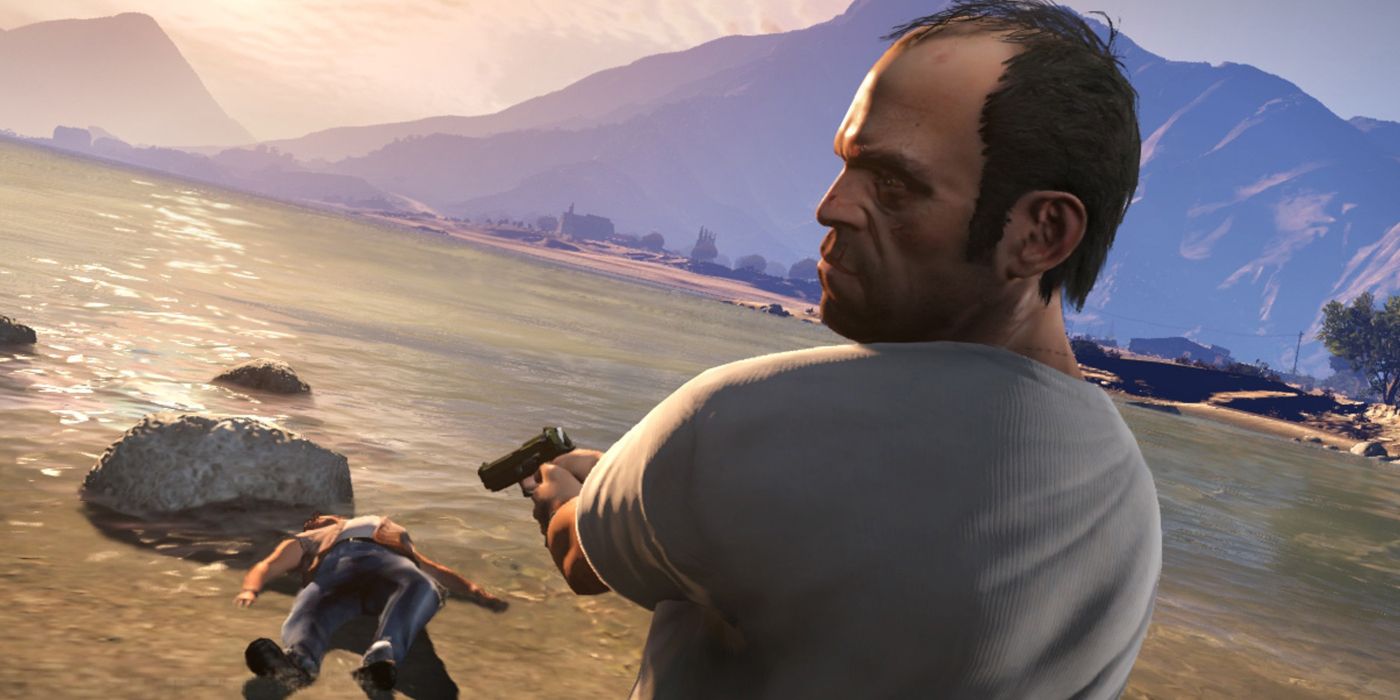 Detonating sticky bombs in Grand Theft Auto 5 can be a little difficult to get used to, especially for beginners. Once players figure out all the perimeters on how they're used, they can be quite useful. The first thing players need to do is plant the bomb in their desired location. Then, they'll need to "ready" the bomb in their inventory. The way to actually set off the bombs differ according to which gaming platform is being used. After this step is figured out, players can rest assured that explosive shenanigans are soon to follow.
RELATED: Grand Theft Auto 5: The Best Radio Stations, Ranked
PlayStation – Once players have the sticky bomb equipped in their inventory, they'll need to walk up to their target and press "R2" to place it. After that, run for some cover at a safe distance and press left on the D-Pad. This will successfully detonate the bomb.
Xbox – The configuration on Xbox is pretty much the same as the PlayStation. Equip the bomb from the inventory, place them on the target then press "left on the D-Pad." This can also be done while driving, as well.
PC – The basic strategy of detonating sticky bombs in Grand Theft Auto 5 on PC is also pretty much the same. Take the sticky bomb and either place or throw it on the target. Then, press "G" on the keyboard to detonate. This is the default button for detonating bombs on the PC unless the configuration has been changed.
Playing around with sticky bombs is not only useful but, also quite fun. They can really come in handy in terms of shaking off pursuers while on the road. Figuring out the proximity of splash damage will take some trial and error. Once players get comfortable with sticky bombs, they can become formidable opponents while online. This is especially true while playing the campaign, as well, since these explosive devices can be used at a moment's notice to surprise a group of enemies or take out any pursuers that might be hounding one of the three protagonists. Sufficient mastery with this explosive will allow players to perform some truly impressive kills that contribute to the many reasons why Grand Theft Auto 5 continues to be a massive phenomenon that players can't get enough of.
Grand Theft Auto 5 is available on PC, PlayStation 4, and Xbox One.
More: GTA 5: How to Buy Ammo
#Detonate #Sticky #Bombs