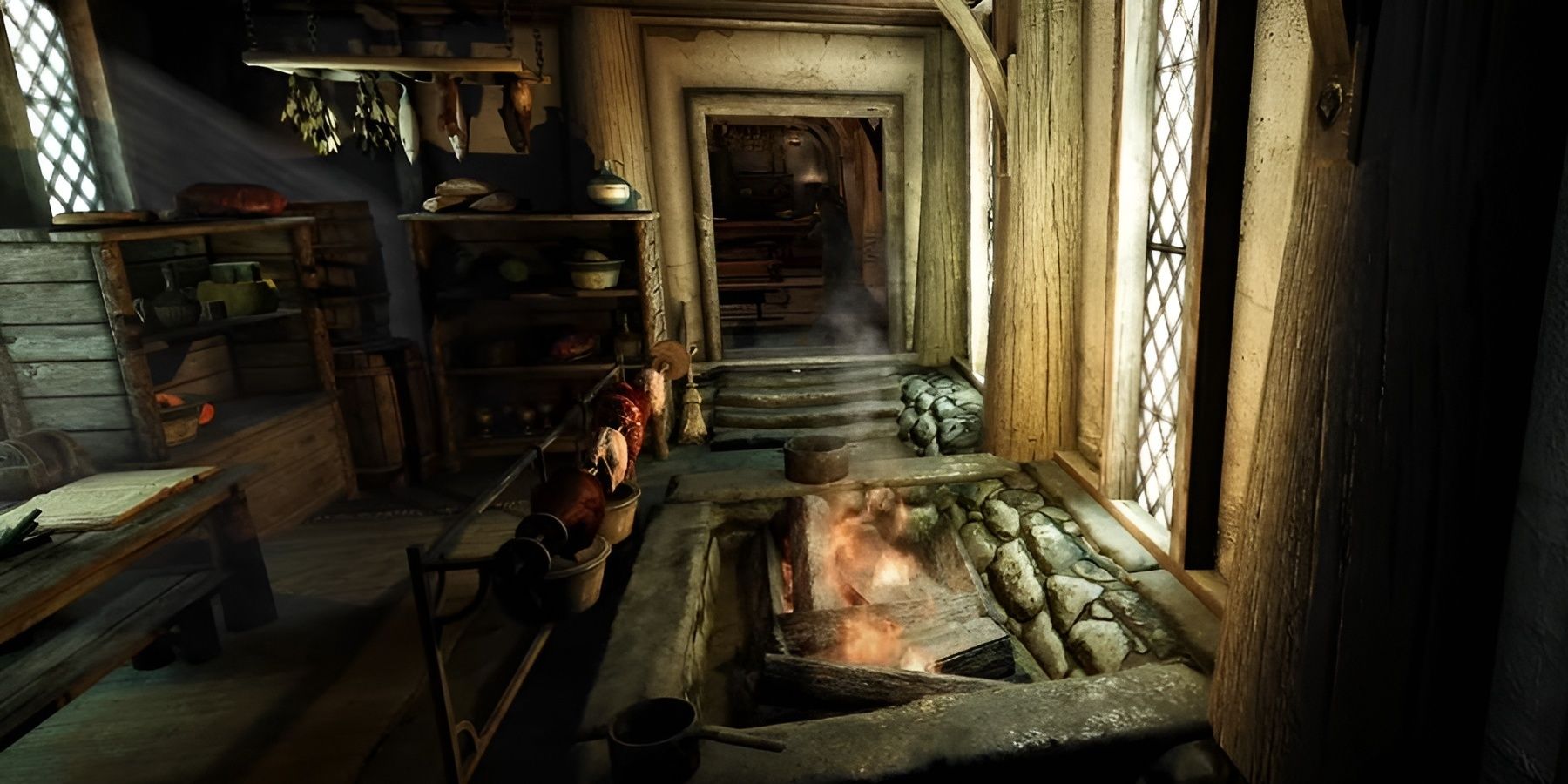 Highlights
The new path tracing mod for Skyrim introduces a visually stunning lighting system that enhances the game's graphics significantly.
The modder claims that this path tracing mod can be applied to other modern games that support ray tracing functionality, like Control.
While the mod may face performance issues and require upscaling methods like DLSS or FSR to remain playable, it shows promise in elevating Skyrim's visuals and inspiring similar mods from the community.
Skyrim may receive yet another key mod that updates the game's visual fidelity far beyond the original, this time featuring an actual path-traced lighting system. Since path tracing is essentially the ultimate version of ray tracing, it's the best possible option for graphics-minded developers looking to upgrade their games' lighting systems, but it does hit the performance quite heavily too.
Though there's a wealth of Skyrim graphics mods already available, none of them has leveraged path tracing to a meaningful extent just yet. Instead, the majority of modders in the community have worked on producing high-fidelity assets and the like, mainly foregoing systemic upgrades to the game's ageing visuals, which makes the new path racing mod all the more notable.
RELATED: Skyrim Mod Adds Dinosaurs to the Game
Specifically, Skyrim modder Pascal Gilcher has successfully developed a Special Edition mod that injects a path-traced global illumination system into the game. As shown in the demonstration video, the implementation leads to a striking new visual system that enhances the game's graphics further still, but the most interesting bit is that Gilcher claims his mod can work in "pretty much any DX9+ game that [his] ReShade plugin can operate in." What this means is that Gilcher's work on the Skyrim path tracing mod may lead to a way to add path tracing to virtually any modern game.
What's particularly notable in this respect is that Gilcher claims his mod can enhance games that already support ray-traced functionality on PC, the most notable example being Remedy Entertainment's Control. Though Control already has graphics mods that improve its ray tracing and DLSS implementations, Gilcher's mod can already grab buffer data from Control, meaning that it's only a matter of time before it gets path tracing too.
It remains to be seen whether Gilcher's PTGI mod makes waves in the Skyrim community and works its way to the top lists of Skyrim mods. Notably, path tracing drops performance quite heavily, and it only performs reasonably well on RT-enabled graphics cards, such as those from Nvidia's RTX lineup. On top of that, some type of upscaling may be necessary for the mod to remain playable, such as DLSS or FSR, though the good news is that both of those have already been integrated into Skyrim.
Gilcher's mod appears to be roughly on par with Nvidia's RTX Remix feature, curiously enough. As shown with the Portal: Prelude RTX mod, path tracing alone provides a substantial upgrade to a game's visual fidelity, and even though Gilcher's PTGI injector doesn't upgrade all of the game's assets along the way like RTX Remix does, other community mods for Skyrim should provide a way to accomplish something comparable.
Skyrim is available now for PC, PS3, PS4, PS5, Switch, Xbox 360, Xbox One, and Xbox Series X/S.
MORE: One Skyrim, Oblivion Item Could Come Back With a Bang in The Elder Scrolls 6
Source: Marty's Mods
#Skyrim #Modder #Develops #Path #Tracing #Mod #Work #Games