Players of the game BitLife know that almost any career path is open to them. From being part of the BitLife Mafia and whacking gangsters to being famous to being a stay-at-home mom, anything is possible. However, some jobs require players to follow specific paths to get where they would like to be, and one of these is Famous Actor.
RELATED: Best Games Where You Run A Restaurant
The path is a popular choice, especially since people fantasize about the occupation in real life. BitLife offers a path for this to become true but many gamers who try end up just being a struggling actor. To pull off Famous Actor, players will need to dedicate themselves and their choices to the occupation.
Updated on August 3rd, 2023 by Hodey Johns: This original article was broken up into several different sections, one for each individual step. This information was helpful to some readers but others wanted a more concise list and step-by-step instructions. Therefore, this article has been reduced to a single section with an easy-to-read list of bullet points at the start. Gamers that enjoy a more conversational exploration of the steps will still find some expositionary text beneath this list. Links have also been updated to discuss subjects that will be more timely and relevant to the player. This format should make for easier reading for all parties.
Getting Started in Acting in BitLife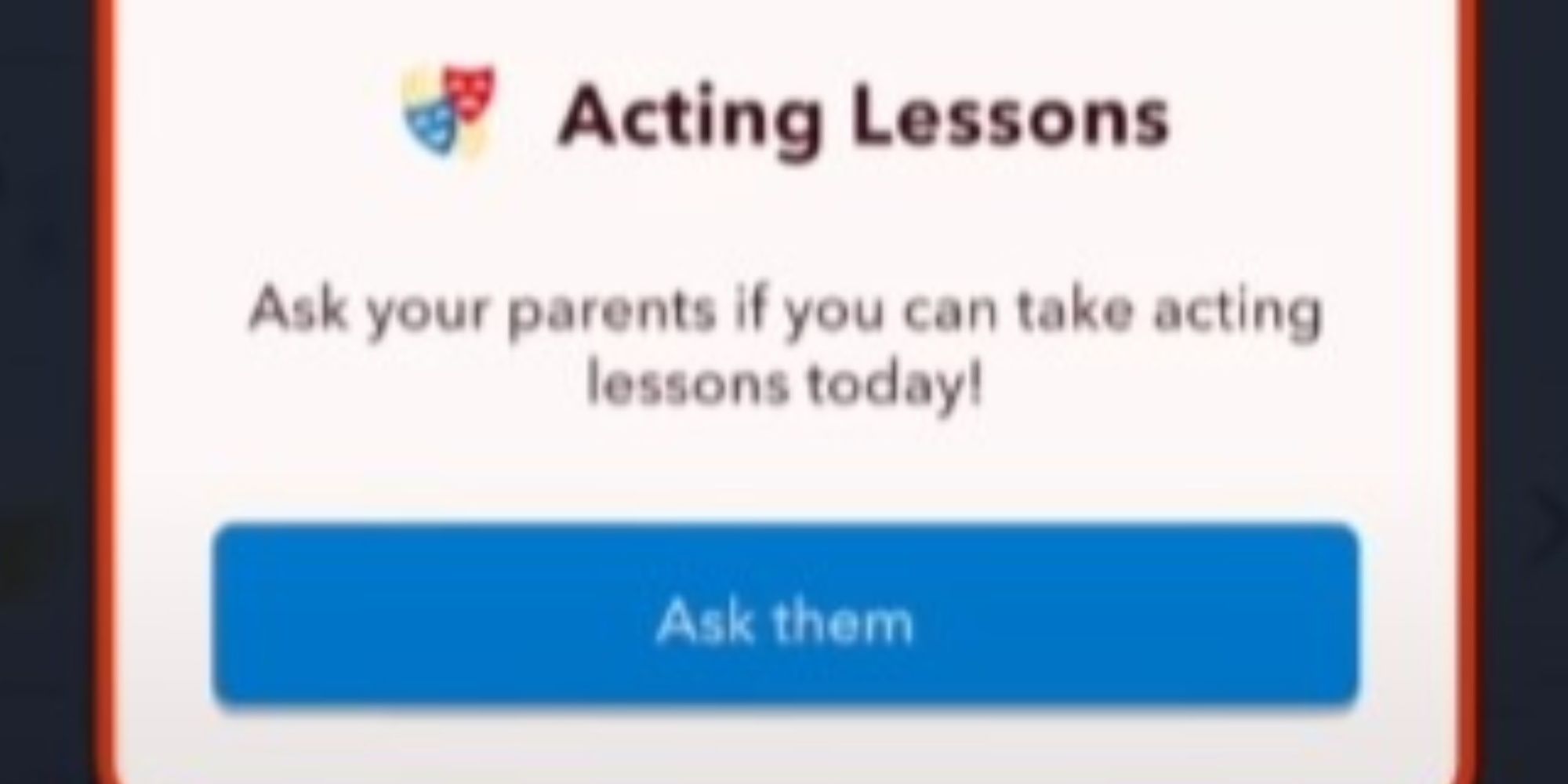 Get to a minimum of 70 in the Looks category.
After high school, become a Voice Actor for six years.
Fill the Fame bar after getting promoted to Actor.
RELATED: Best Mobile Simulation Games
In order to find fame and fortune in the BitLife version of Hollywood, players will need to ensure that their starting character is as attractive as possible. It's suggested to reroll until getting a very attractive character. Players who don't want to reroll characters may want to consider becoming a Doctor instead.
The lowest possible look score a character can have is 70 and still have success in the movie biz. This is also a good idea for trying to marry into royalty. There are several ways to raise attractiveness, however, and these are:
Successful plastic surgery
Going to the gym
Salons
Spa
Haircuts and dye jobs
Manicures and pedicures (only if the player is female)
Waxing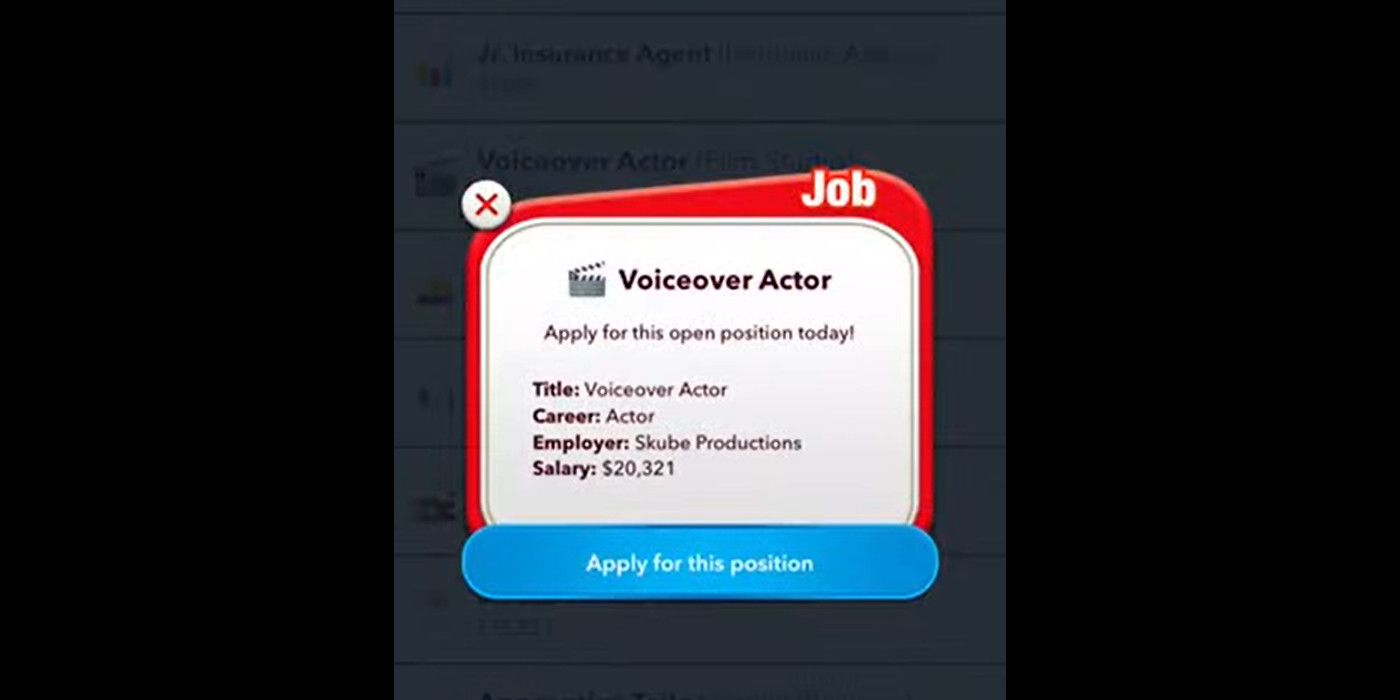 Once players have graduated high school, a number of possibilities are opened up to them. In order to get into acting, players should start work immediately out of high school, choosing the option to become a Voice Actor. If Voice Actor is not available, players just need to age up or close and re-open the game until it appears. Once they have the job, players will need to keep it for six years to get promoted to Actor. Work until the fame bar appears.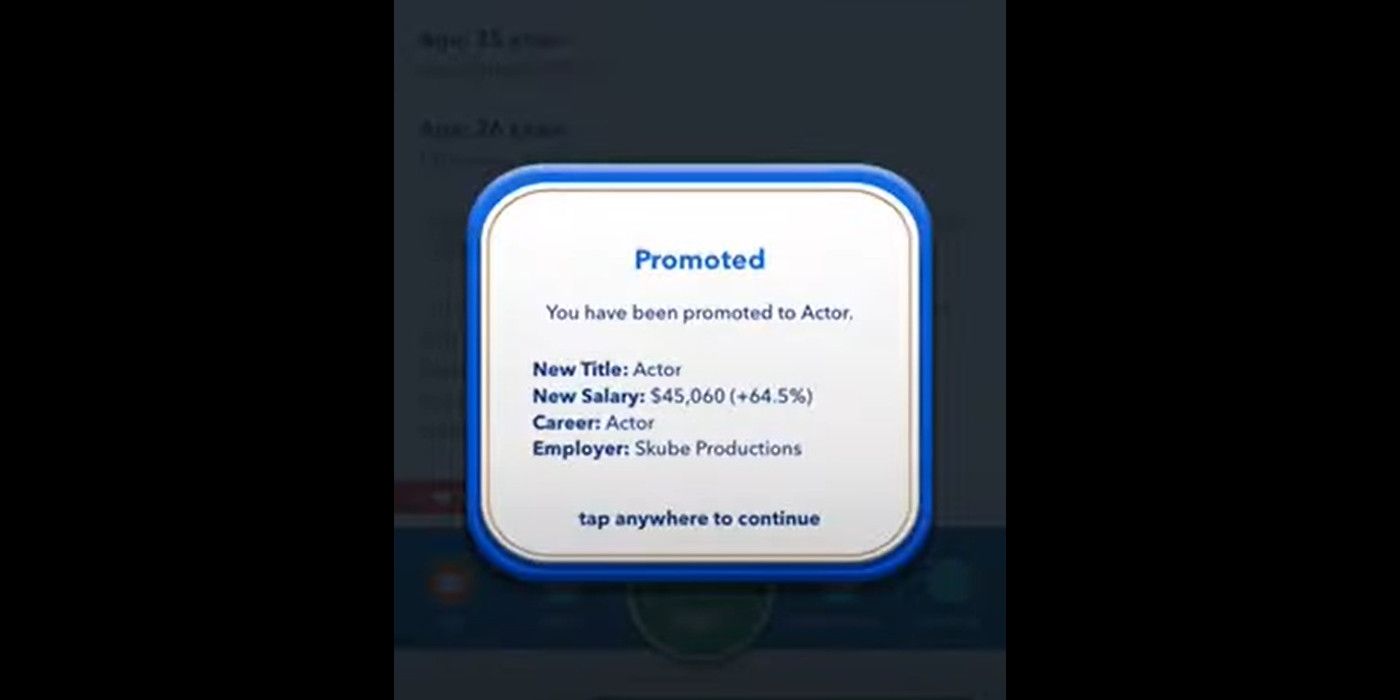 The Fame bar doesn't have to be filled when taking the Actor path before players are famous. However, players can continue to build fame and acting prowess by doing things to fill the fame bar, earning them more money per year with better movies and contracts. Eventually, players will become a Star in the game and really open up their possibilities.
BitLife is available now on Mobile devices.
MORE: Best Simulation Games To Switch Off Your Brain While Playing
#Actor